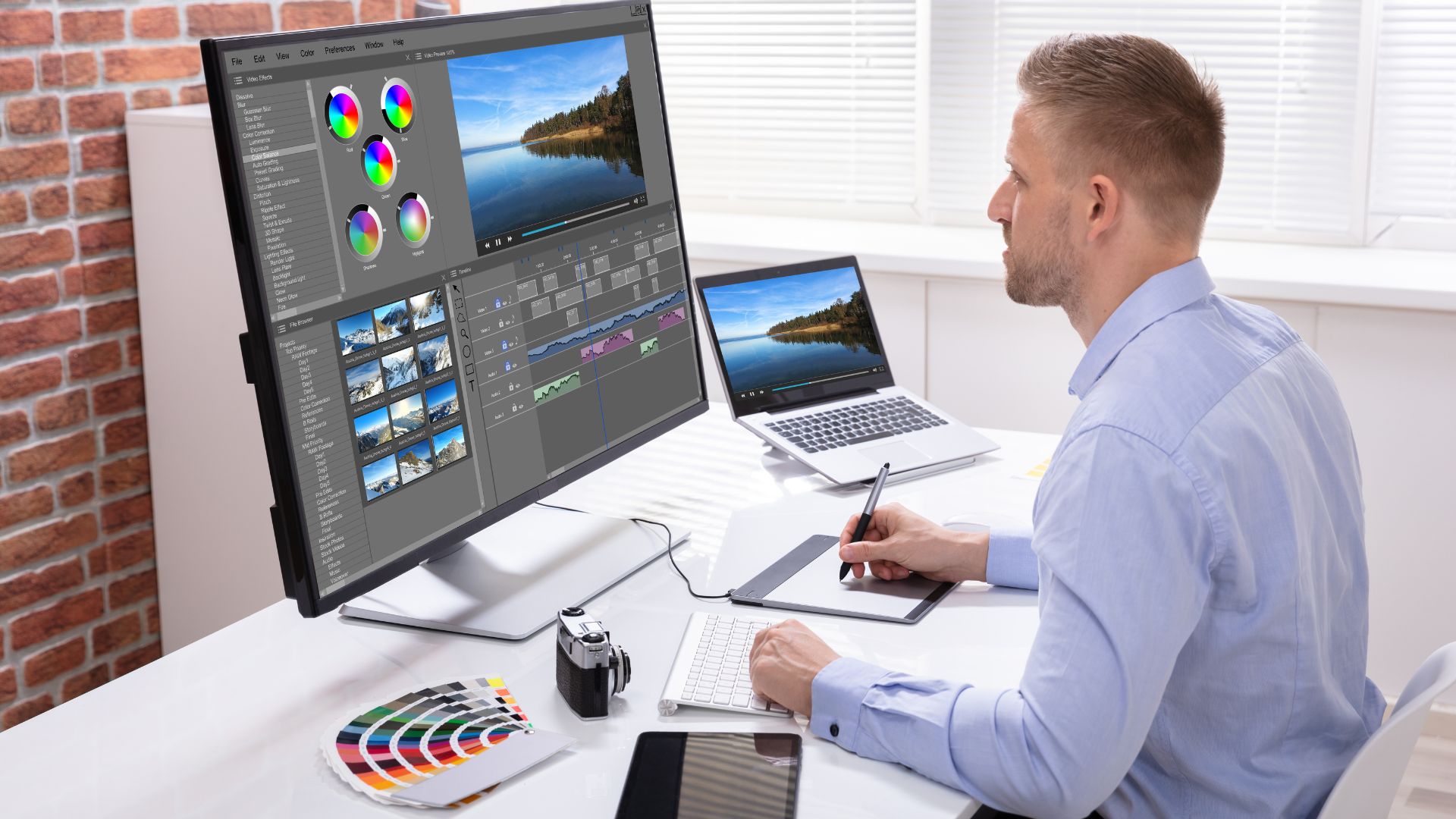 For professional graphic designers, a graphic computer is no longer a "computer" but a genuine fishing rod. So in this article, Malu will guide you on how to make a reasonable investment for a professional graphics PC configuration.
Like any other technology product on the market, a professional graphics PC (or professional graphics computer) requires the buyer/user to have background knowledge. If you do not know these things, you will most likely encounter a situation of "lost money – carry" when buying a graphics computer.
Right in the article below, Malu will guide you in 3 steps to choose the best graphics PC system. These are the experiences and knowledge we have accumulated over many years of operation in the design field
Step 1: Determine your budget and goals – A prerequisite for buying a professional graphics PC
What is the best way to build  a graphic PC ? This is a question that many people who are starting to care about PCs ask. Malu defines the word "good" here as the intersection between your needs and the budget you can afford, avoiding the need for "heavenly" but the budget is "underground".
Based on extensive work experience in the design industry, Malu temporarily divides into 3 types of graphic needs as follows:
2D graphic design group : Using software such as Photoshop, Illustrator, Indesign and Corel, Autocad 2D… With this need, you don't need to use too high a computer configuration. Investment budget for your PC can fall into 6-10 million is reasonable.
Group specializing in 3D graphic design : Using software such as Photoshop, Autocad 3D, Maya, 3D Max, Blender, Unity and Cinema 4D, Lumion… With this need, you need to choose a PC with high configuration. The parameters you need to pay attention to such as graphics card, CPU, screen resolution … Investment budget for your PC can fall into 10-15 million is reasonable.
Group specializing in video editing and film effects : Using advanced softwares After Effect, Premiere, Audition and Sony Vegas … This is a group of heavy graphics needs, in addition to very high computer configuration requirements, you guys. Also need to pay attention to the cooling fan, monitor, mouse, connection ports …. There is no set price benchmark for this demand. The higher the price, the more powerful the configuration, the faster your PC will render the video.
Step 2: Determine the configuration you need
This step sounds very difficult, very professional, but it is extremely easy to do. Please list yourself a list of commonly used or will use graphic software, then search on google according to the syntax "software name + requirements", for example "photoshop requirements" to find the page that says: Recommended configuration. These parameters are usually from the software manufacturer, so they are usually very standard.
Please note that this is the minimum configuration to run. For heavier files or tasks, of course, higher configuration will be needed to run smoothly.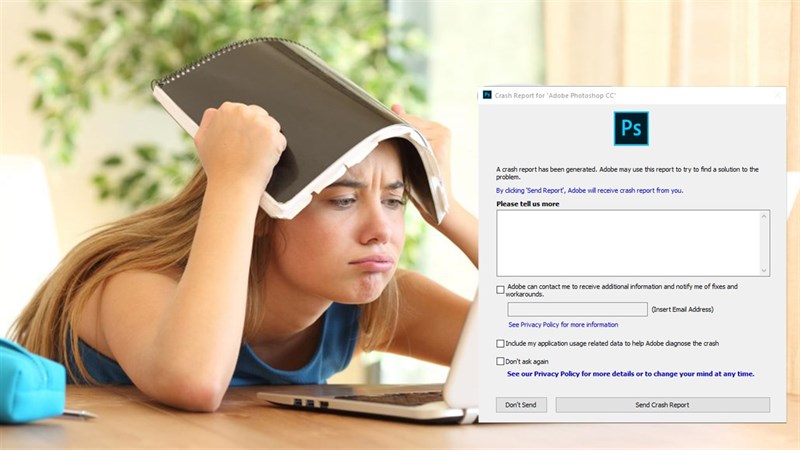 Step 3: Select machinery and hardware
This is a particularly important step and is the last step in getting your product out: a professional graphics PC that fits your needs and can be invested (the last step is the payment step). okay, haha)
It is best to go to reputable shops for advice, or to choose with a certain technical person. However, Malu still explains to you some key points about the hardware so that you can visualize and understand what the consultant or technician tells you!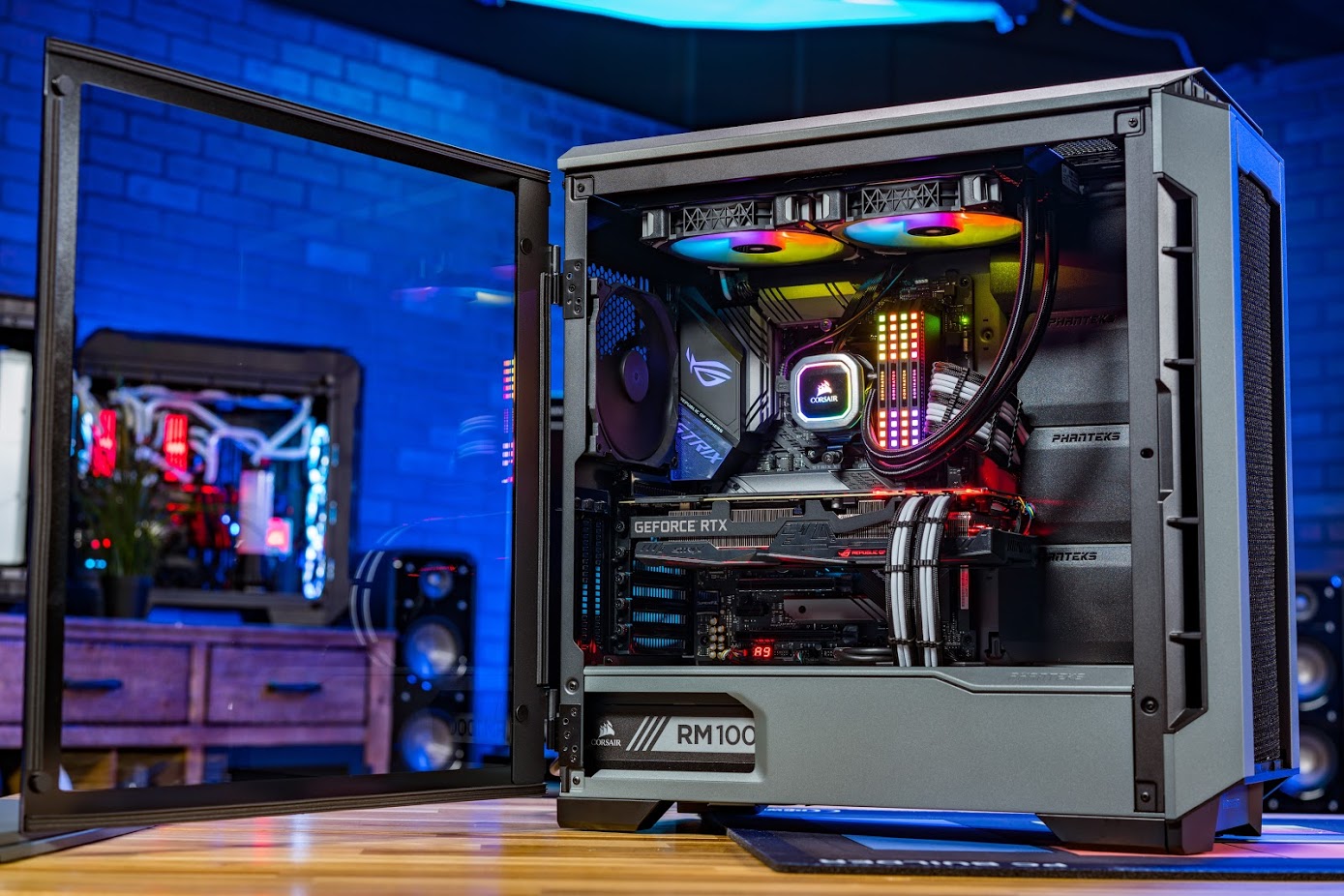 When choosing a graphics computer, we pay attention to the following parts:
For graphic designers, the higher the screen resolution, the better the size. In addition, the color range parameters, the higher the viewing angle of the screen, the better.
The task of the mainboard is quite simple when it is just a container for all other components of the machine including Core (CPU), RAM, VGA. You should choose the main types that can be upgraded later because the performance of the machine will be squeezed over time when the software publisher releases a new update.
You can choose these parameters based on step 2, we have determined the appropriate configuration for the software. Please note that the parameters you see are only the minimum configuration to run. If there are economic conditions or the task performed on the software is too heavy, then you should still invest in slightly higher configurations.
Normally, we should buy power from 350w-600w. Avoid unknown source noname types. Because the source is likened to the life force of the whole system. If the source is unstable, or flickering, it will directly affect all other components inside the computer.
The main task of VGA is to extract and process images for PC cases, the more advanced the VGA, the better the displayed image quality. However, you also don't need to spend too much on a video card. For example, if you only edit photos or edit vlogs normally, it is not necessary to immediately invest in a dedicated video card used for images at 2-4K 4k quality.
Hard drives have 2 types of HDD and SSD. The speed of SSD is much faster and stronger than HDD, but the cost of SSD is also much higher than that of HDD. Even so, the demand for copying and storing data of graphic artists is very large, Malu still advises you to invest in a large capacity SSD for graphics.
Computer configuration to learn basic graphics
Currently there are many good options for users. The number of computer sets and brands appearing on the market is many and varied. To list out, there are many, but there are some suggested configurations for readers as below. You will base these configurations as the basis of your choice. The cost of these sets of computers ranges from 10 to 15 million VND.
For laptop to learn graphic design
CPU: Intel Xeon E5-2650/ E5-2680, Core i5 8265U
RAM: 8 – 16GB
VGA: NVIDIA Quadro K620/ K2000/ K5000
Hard Drive: 120GB SSD + 500GB HDD
For PC desktop
CPU: AMD Ryzen 5 2600/ Intel Core i5 9400/ i7 7700/ i3 10100
RAM: 16GB
VGA: NVIDIA GTX 1050 Ti/ GTX 1650/ Quadro K4200/ P400/ AMD Radeon RX 570
Hard Drive: SSD.120GB + HDD 500GB
Mid-range graphics computer configuration
With a cost of 15-25 million VND or more, users can choose from the following configurations:
Graphics laptop
CPU: Intel Core i5 10210U/ i5 9300H/ i7 6700HQ/ i7 9750H/ AMD Fire Pro/ Ryzen 5 3500U/ Ryzen 7 3750H
RAM: 8 – 16GB
VGA: NVIDA GTX 1050 Ti/ GTX 1650/ Quadro M1000M/ Quadro M2000M/ M620
Hard Drive: 120GB SSD + 500.GB HDD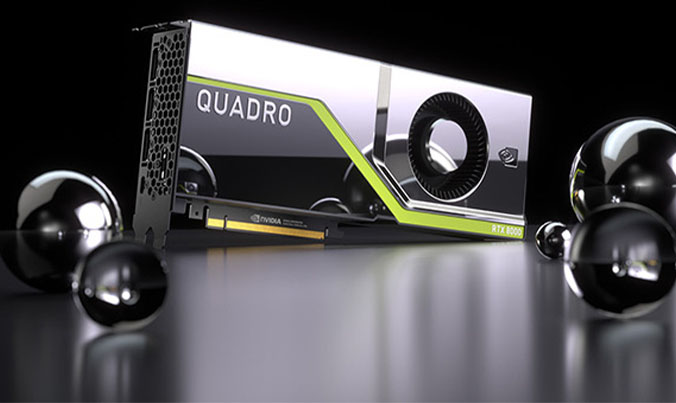 PC Workstation Graphics
CPU: Intel Core i7 9700/ i7 10700/ AMD Ryzen 5 3600X/ Ryzen 7 2700X/ Ryzen 7 3700/ Ryzen 7 3700X
RAM: 16GB
VGA: NVIDIA GTX 1660/ GTX 1660 Ti/ GTX 1660 Super/ Quadro M4000/ Quadro P1000/ AMD Radeon RX 580/ RX 590
Hard drive: SSD 120 – 256GB + optional HDD
High-end graphics computer configuration
Your budget is abundant, need to use the computer for a long time. High-end configurators will satisfy you with those requirements. With graphic computers equipped with high configuration, learning graphic design will become easier and more effective.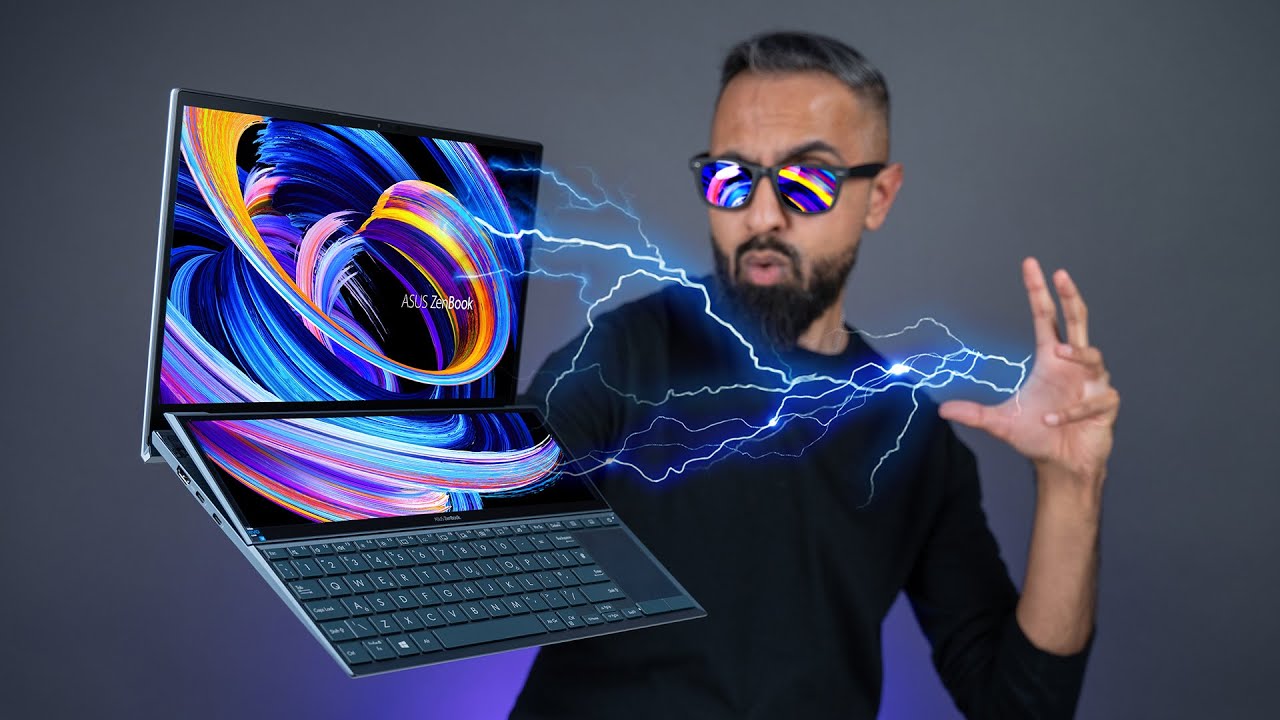 Laptop specialized in graphic design
CPU: Intel Core i7 10750H/ i9 10980HK/ AMD Ryzen 7 4800HS
VGA: NVIDIA Quadro T1000/ P2000/ GeForce RTX 2060 – RTX 2080
RAM: 32GB
Hard Drive: 256GB SSD + Optional HDD
Graphics desktops
CPU: Intel Core i7 10700K/ Core i9 10900K/ AMD Ryzen 7 3700X/ Ryzen 9 3900X
VGA: NVIDIA GeForce RTX 20- series/ Quadro P2000/ P4000/ AMD RX Vega/ Radeon VII/ Radeon Pro
RAM: 32 – 64GB
Hard Drive: 256GB SSD + Optional HDD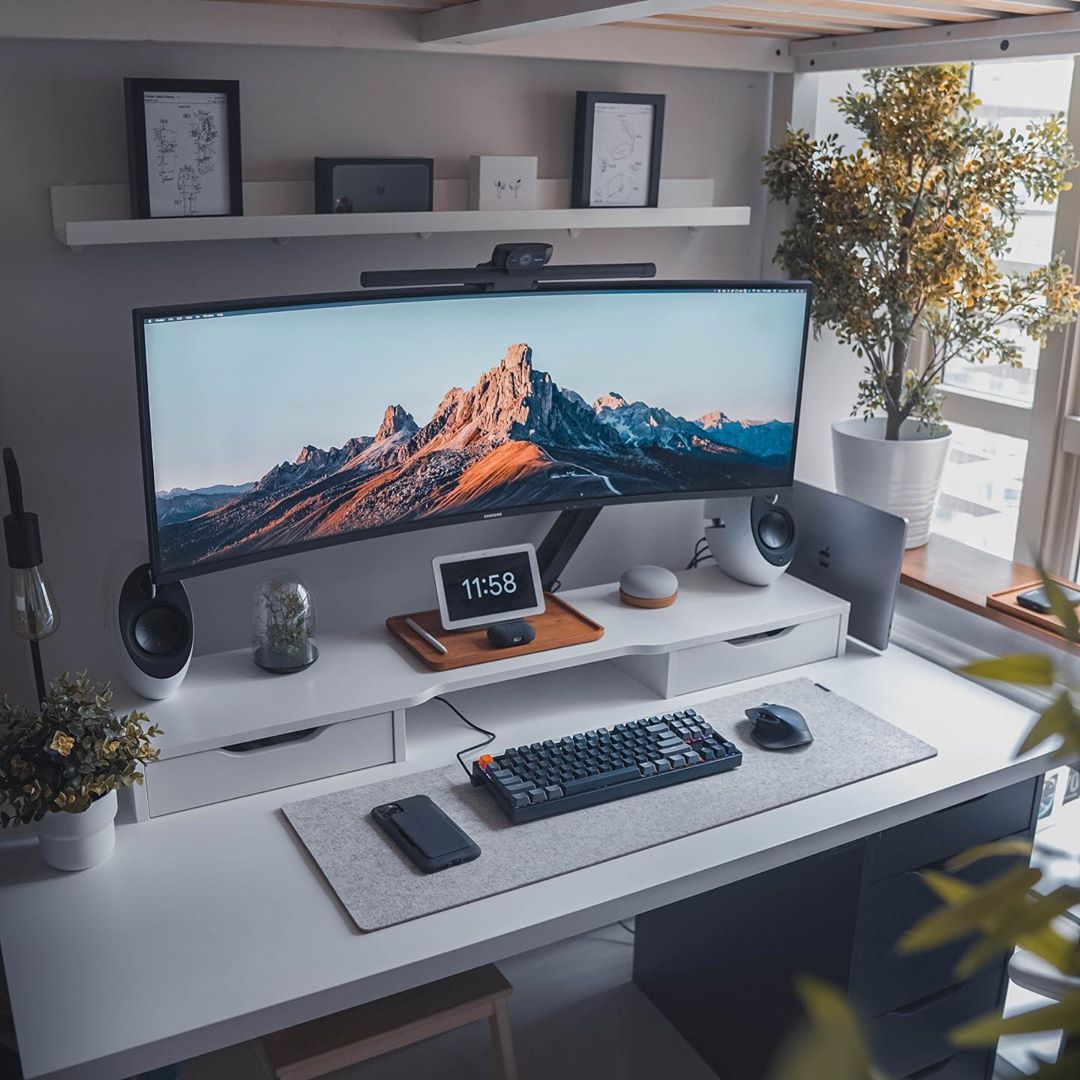 Are Macbooks, Imacs suitable for graphic design?
Legend has it that Designers love whomever they love, but they will always "marry" a Macbook as their wife. Why is Macbook so popular with graphics people?
First, the Mac is often called "for graphics" because in the 1980s, Photoshop was born and the first version was for Apple's system. Photoshop with its power has enabled designers to create more beautiful things with less effort. At this time many other specialized graphics software such as QuarkXpress and Adobe applications were also released for Mac before there was a version for Windows.
In addition, the first and best printing and page layout software at that time such as PageMaker (later Adobe InDesign) was also only available for Mac, until 1987, a version for Windows 1.0 was released.
At the same time, Apple is also very smart when it comes to using Macs in design schools in the US, so many people are familiar with the image of a designer sitting and using a Mac for his work. Today many design schools, both in universities and outside institutions, also use Macs for teaching.
The second reason, there are many quality software exclusively for Mac: RightFont, Sketch, Origami Studio, Xcode, etc. In addition, there are still many software to replace the software you are using on Windows, but there is one thing. the price is a bit high (can still use the crack version) and there is little free software.
Third, Mac manages hardware very well (this is why Apple products excel in performance even though the hardware configuration is not high) => performance is superior to Windows by about 2 to 3 levels.
Fourth, the display quality is very good (standard color, almost the same as when printed, no color cast), the screen has a high definition (2880×1800), this is probably one of the biggest reasons. make Designer like Mac. It is not easy to get such a high-resolution screen at a competitive price. Because the price of high-resolution monitors is about 2-5 times higher than standard 1080p monitors.
In the end, the design of the Macbook is always appreciated (roughly beautiful, it looks very cool) In other words, you spend more money on a Mac than when you buy a Win machine, in return you get a good design. thinner, more compact, the screen (sometimes) more beautiful, the level of finishing is higher.
If economics is not an issue, it is great to choose a Mac that suits your needs. And if the economy is still in its infancy, try to find a cheap laptop/PC with graphics to serve the needs of making money first. Make money and experience Mac soon.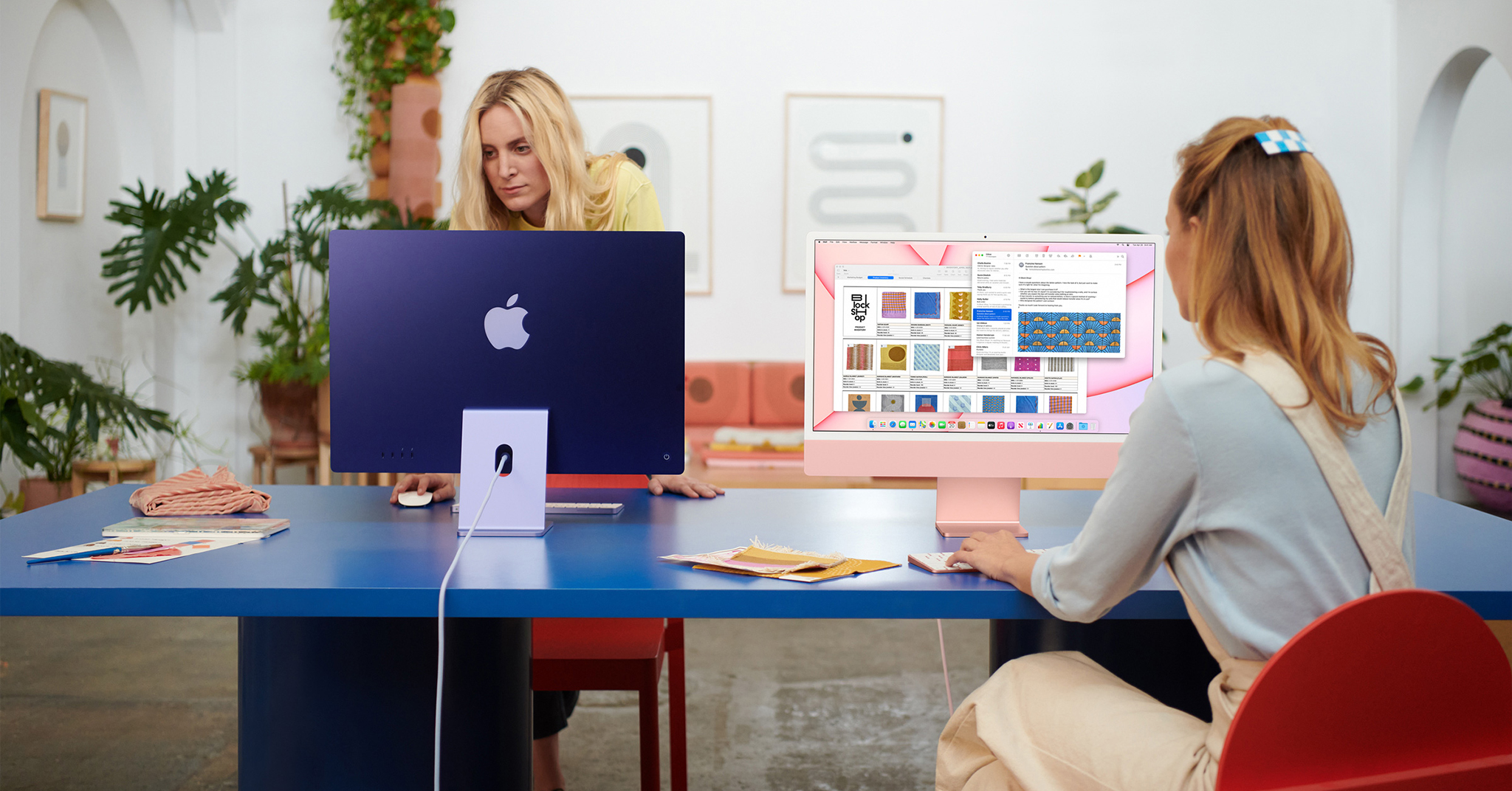 Conclude
Above are some configuration sets for you to easily choose. More in the process of buying  computers to learn graphic design in each segment. However, on the market today, there are still more terrible configurations for those who are interested and really have a big budget. Finding a reputable company to buy a computer is extremely important. There you will find the actual experience on the computer with each software you use.