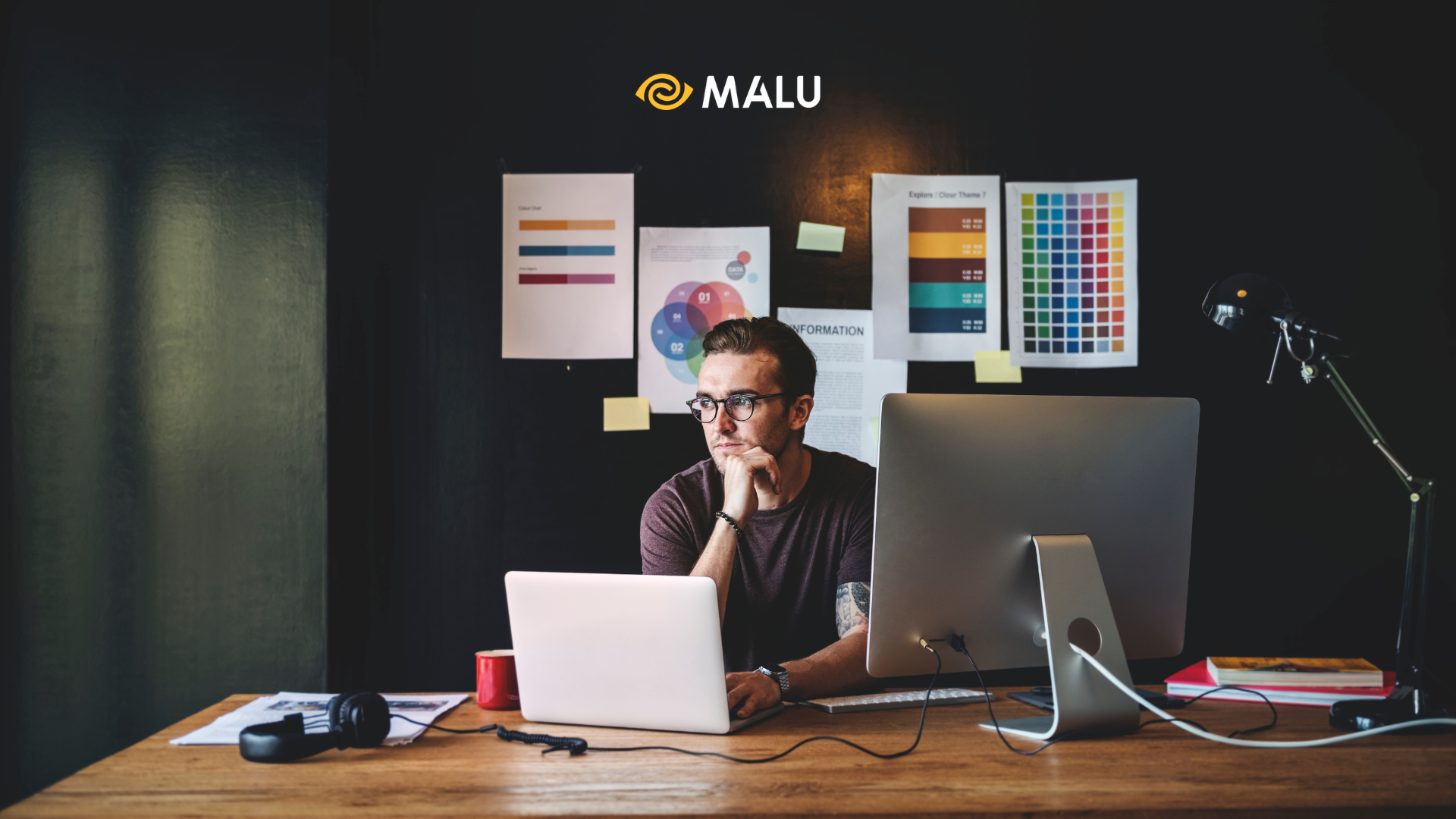 Graphic design is a creative process that involves everything we do today – from websites to the interface of software or the packaging of a product. The talented hands of graphic designers are present everywhere. This is a very interesting and challenging job. Here are a few ideas to help you take your first steps in this career.
Method 1: Learn the Basics
1. Select the field of graphics

Before becoming a graphic designer, you need to decide a few things. For example, are you interested in advertising, website development, multimedia (such as the television industry), print or animation? All of the above areas require a particular type of graphic design. Focus on the areas you enjoy the most.
Whether graphic design plays an equally important role, whether in print or online, there are always important factors that differ in terms of resolution, color and other factors, depending Depends on the area you want to focus on.
2. Find the necessary tools
The standard software used in graphics is Adobe Photoshop and Adobe Illustrator. (If you're serious about investing, pick up a full suite of Adobe Creative Suite, including Acrobat, Dreamweaver, Illustrator, Premiere, Photoshop, InDesign, and After Effects.) While both software are very easy to use, they also have a lot of great features and you will have to work hard to master them.
These programs don't come cheap. When getting started, try other software like Gimp, Scribus, Inkscape, and Pixlr. They'll help you learn the basics until you're ready to shell out for mainstream graphics software.
3. Buy books
Focus on books that teach basic graphics, then study as seriously as you would for an exam. Instead of getting good grades, you'll be pursuing the industry you love.
4. Sign up for a graphic design class
Not only will you master software like Photoshop and Illustrator, you will also learn how to use those tools to develop designs to suit your taste.
5. Join the design community
Practicing at home is a good and safe way to learn basic design, but after that, you need to bring your work to the public to get feedback. It can be difficult at first, but put your ego aside and listen to different opinions. The results will be well worth it. Moreover, it is also important to see the work of others. That way, you won't be confined to just one or two designs.
As with any business, having a network is an important element of graphic design, especially if you're planning to do freelance work. Make friends, keep in touch, be willing to learn and you may get jobs from the connections.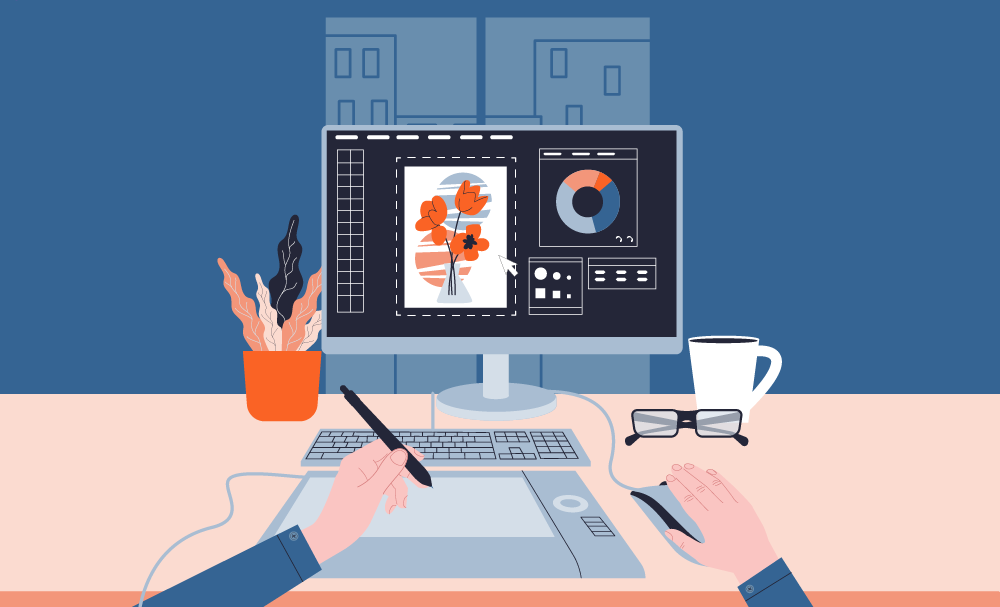 6. Improve your level
Do you really like graphic design? Consider studying for a degree. The school environment can be exciting, and networking with people in the same industry is always a good thing. Moreover, quite a few companies are very focused on degrees. Consider the following options:
If you want a reliable degree but you don't have a lot of time or money, study for an associate's degree. You can earn your degree after two years of study at a community college or nonprofit learning community. The program will focus on computer skills more than art theory, but it's also a good start.
If you want a more prestigious degree, study for a bachelor's degree. This is a 4-year university program. In addition to learning the necessary computer skills, you will receive training in both art and design.

Are you still not 100% sure about pursuing a career in graphic design? Study for a Bachelor of Social Sciences – B.A., (not a Bachelor of Arts – B.F.A.). While both degrees are great for the industry, the B.A. will be less specialized and cover more general knowledge than the B.F.A. Later, it is also easier for you to change majors if you want to pursue another field.

If you already have a B.A. or B.S (bachelor's degree in natural sciences), join a graduate program in graphic design. These programs of study will help you earn a certificate, credit or second bachelor's degree.
If you are determined to be a graphic designer, get a master's degree. To get this degree, you will have to earn a bachelor's degree first. Take a parallel program or earn a second major in a related field if you're interested in freelancing.
Method 2: Develop Style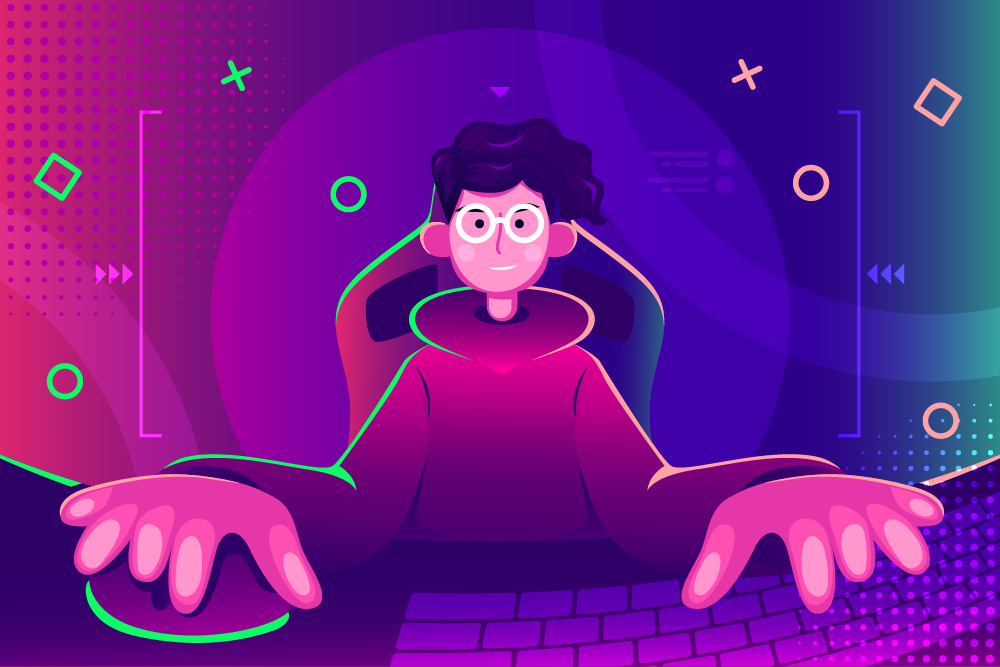 1. Do what you like

If you like sophisticated decor with patterned lines and bright colors, focus on that. If you already like that style, start to develop your feelings about it. If you like simple style, clean lines, elegant colors and impressive graphics, make it your style.
2. Read books about graphic design

They are very useful and will speed up your learning process.
3. Learn from the pros

Look for and study pictures in newspapers, magazines, the Internet, and anywhere you see pictures (hint: they'll be everywhere).
Don't limit yourself to what is considered "graphic design". Learn from other fields too, for example: industrial designers like Joey Roth or Makota Makita and Hiroshi Tsuzaki; or architects like Santiago Calatrava or Frank Gehry. Find inspiration to develop your own creativity.
Don't just search in popular places. Look at pubs too, for example label design is an important part of this industry. You can also check out websites that sell fashion clothes, bookstores, music covers, even packages/cartons
4. Studying typefaces

People who like the art of typography are a completely different community. They'll be immersed in book printing, street signs, and trailers at the end of the film. They attach great importance to serif fonts. They don't like the Comic Sans font. A good graphic designer will understand the importance of typography, line spacing, letter spacing and all that is involved in designing a perfect line.
5. Create your own style

You want anyone, when they see your design, to immediately recognize it as your work. The more they realize, the more favorable things will be for you.
6. Collect interesting designs

Whether it's a t-shirt, a brochure, a food label, a postcard or a picture, collect all the things that inspire you. Learn from them, write down what you like and dislike. Put them away so you can refer to them later when you run out of ideas.
7. Never throw away your works

Even if you don't like a piece of work, try to save it. When you feel better, look at what you've created with a different perspective. What's beautiful? What's bad? How has your style evolved? You may be inspired to renew your old works and turn them into masterpieces.
8. Redesign other people's work
Have you seen a very bad design somewhere? Take a photo again, or save and refresh it for fun. You see a great work? That's better! Challenge yourself by adding in the details that the author is missing. Just as music students have to study great works and learn from what the author has written, working with other people's work will also help you understand the strengths and weaknesses of the piece. , as well as why they exist.
9. Create a profile for yourself
In addition to the fact that you need a portfolio when looking for a job, building it will make you take a more rigorous look at your work. Which piece do you like best, and why? Which work is not impressive? Are there any topics? If so, can you include them on your resume? If you want to work digitally, you can upload your resume to a website.
Tips
Don't be afraid to be different: explore new design ideas, redesign old works (especially when you've learned design principles well).
Always remember: creativity is your best design tool.
The two main paths to becoming a graphic designer are schooling or self-study.
There is no single design that will appeal to everyone. So learn about your target market. This research will affect ¾ of your design.
Use a variety of software. Make good use of those programs.
Don't live like a hermit and sit at your desk all day. Join the community and network of designers in your field. Contribute your work to public works and perfect your design skills and style. If you know a band, or a politician, ask if they'd like a poster.