When Facebook decided to buy Instagram in 2012, was it prepared for success?
Many "experts" have criticized Facebook for its decision to spend $1 billion on the decision to acquire a photo software run by these 13 employees. But so far, there is no doubt about the success of Instagram anymore. Instagram's current value has increased tenfold to $102 billion, 10 times more than Facebook spent on acquisitions.
To be fair, Instagram can't compete with Facebook in terms of users. This software has 800 million monthly users, making it the 3rd largest social networking channel in the world, but still far behind the number of the champion Facebook when they have up to 2 billion monthly users. So why not invest money right away in a digital marketing campaign on Facebook to have the ability to reach double or triple the number of users?

Because, this article will explain more clearly below, the importance is not in quantity, but in quality. For brands with a target audience of 30 years or younger, Instagram marketing can be cost-effective, especially in industries like fashion, beauty, and even architecture.
In addition, the article will also give tips for  building a marketing strategy on both these technology platforms. But first, let's talk about the algorithms of these two social networks first.
Algorithms of Instagram and Facebook
Social media sites use their own algorithms to give users unique, new experiences, help you see the posts you love, and don't let issues you don't care about appear. presently. And for marketers, Facebook and Instagram's algorithms take full control of their advertising tactics.
So what is the advantage of the Instagram algorithm for Marketing?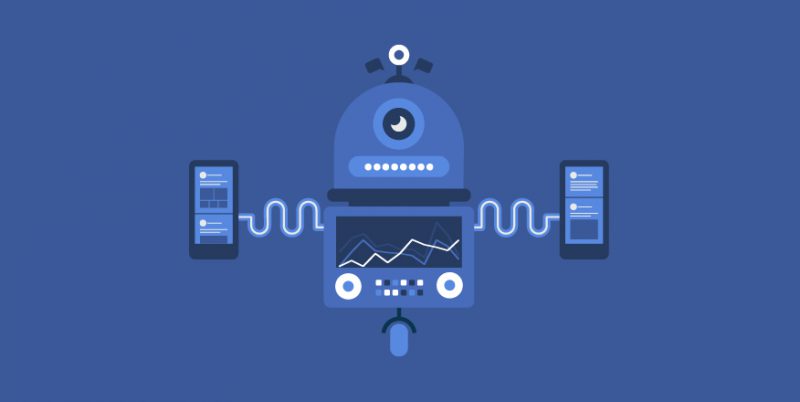 Instagram's Algorithm
Interact. 

 Number of hearts and comments on each post.

Relevance. 

 Is the post relevant to the user?

Relationship. 

 Posts from accounts that other users interact with will often rank higher

Time. 

 The most recent posts will rank higher.

Search profiles. 

 Posts from accounts that are searched by more users will rank higher.

Direct sharing. 

 Posts shared directly by users will be ranked higher, and the owner of that post will also be ranked higher.

Time on post. 

 Time is counted when the user views the photo (not when surfing on Insta)
Facebook's New Algorithm
Friends and family. 

 Posts from acquaintances will be ranked higher. This is important because it means fewer posts from businesses.

Interact. 

 The number of likes, comments, and shares that the post received.

Encourage interaction. 

 Posts that encourage users to interact with each other will rank higher.

Pictures and videos. 

 Posts with images and videos will rank higher than posts with only text.

Interactive sentences. 

 Posts with the intention of liking, sharing, and commenting will be ranked low.

Promotional post. 

 Posts that try to promote users to buy products or services or participate in events will be ranked low.
The purpose of Facebook's new algorithm update is to target the user experience, encourage them to create more conversations, but at the same time seriously affect the advertising businesses on Facebook.
Effective Marketing On Instagram And Facebook
We've learned about how Facebook and Instagram rank posts, let's move on to the more important part.
1. Target customers
It can be said that Instagram will be better at direct marketing: interacting with users, increasing brand awareness, and influencer marketing. Moreover, Instagram is a gold mine for users under 30 years old, especially teenagers.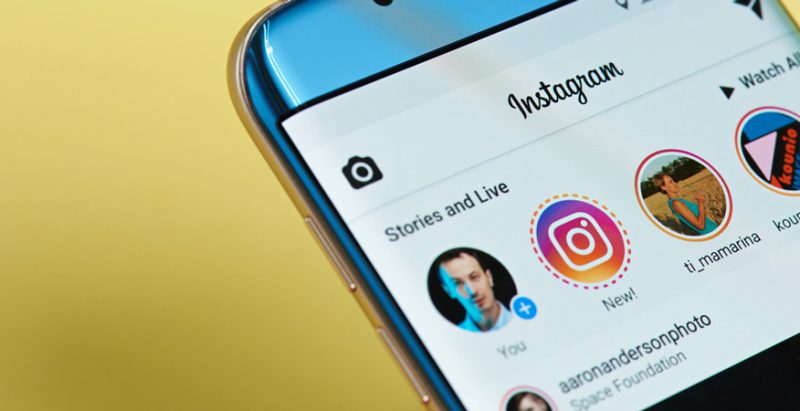 Facebook, by contrast, retains visibility for the older user group. A pretty good point of Facebook, is that this social network turns itself into a user filter for 3rd websites, such as e-commerce sites. Instagram completely prohibits sharing links in posts and comments, only allowing them to appear in the bio.
Making it very difficult to drive traffic to your website on Instagram in a natural way.
2. Interoperability
Facebook is more focused on improving users' personal interactions, encouraging users to share content with people they know. As a result,  40% of Facebook users don't like interacting with brands at all.
Instagram, on the other hand, places more of its emphasis on discovery and experience (through images and video) than on interaction. For young people, Instagram is an ideal place for users to learn new trends, discover new artists, and follow the people they admire.
Instagram dominates industries like fashion, beauty, interior design, architecture, photography and celebrity news.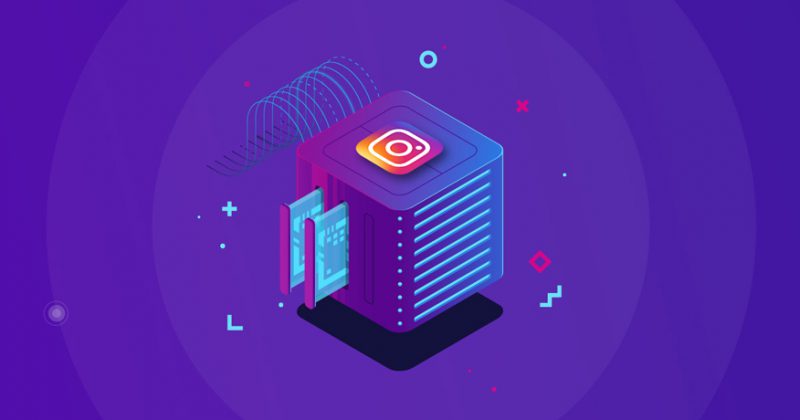 This makes inviting influencers to carry out their product marketing campaigns on Instagram. When users interact very actively with product recommendations on Instagram, for Facebook it is often the opposite, will be ignored.
Another advantage of Instagram is the ability to interact with customers. In 2014, Forrester research showed that Facebook's engagement rate was only 0.7%, while Instagram's figure was much more impressive at 4.21%. A more up-to-date study by Selfstartr gives the numbers even more specific: only  32%  of Facebook users regularly engage with brands, while this number in Instagram is double ( 68% ).
This research also shows that while brands on Instagram, each of their posts will reach up to  100%  of followers, this number drops to just… 6%  on Facebook.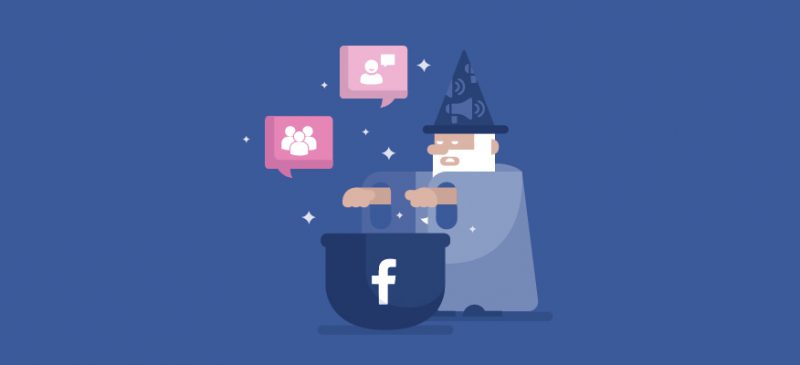 Maybe the reason for the above data comes from the limitations of the Facebook algorithm that negatively affect brands, or more simply, it's just the usage habits of users. But no matter what, Instagram still beats Facebook in the battle for businesses to improve customer interaction.
Also do not forget when it comes to the presence of competitors in the market. The number of marketers on Facebook is almost 3 times that of Instagram. 93%  of marketers use Facebook, compared to only  36%  who use Instagram.
Additionally, organic marketing on Facebook has dropped 63% since 2012, while Instagram has grown by 115% over the same time. It's certainly obvious that since that major Facebook update, the marketing mindset on the platform has had to change.
7 ways to build a marketing strategy on Instagram:
Such data is more than enough. Let's take a look at what a brand needs to do to optimize marketing effectiveness on Instagram.
1. Don't take Facebook out of the game.
With reach and sharing, Facebook is still very, very important to marketers, so don't dismiss Facebook altogether. It would be a great place to post new brand news, and paid advertising on Facebook will probably be much more effective than Instagram.
But in terms of customer interaction, Instagram is still a better place.
2. Upload image content.
Sure, on Instagram, you need images that look good and convey the message you want to convey, as well as being consistent with your brand.
3. Create valuable content.
Posting and sharing other people's work is acceptable on Facebook, but for Instagram, sharing is discouraged. So invest a lot in images that carry valuable content.
4. Don't forget the Hashtag.
You can't target audiences directly on Instagram, but hashtags are a great solution. Full list of hashtags to help your post be found by the right audience.
The description can add up to 30 hashtags, but you can always add them if necessary in the comments section.
5. Create contests, minigames.
Organizing mini games is always a good way to get a lot of user interaction. Why not start by running an Instagram photography contest?
Having users promote your brand is a completely free way to advertise, don't forget to create a hashtag for this campaign.
6. Choose a consistent style.
Choose a consistent style for your Instagram account. If your brand is travel, only travel photos should be posted.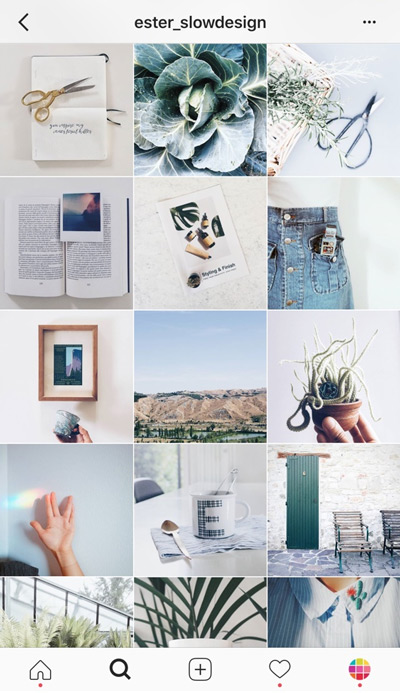 If you are a restaurant, only post pictures of food. The more you specialize in something, the better it will be (photos are engaging enough by default).
7. Optimize bio and description.
This is the only place where you can talk about yourself, so Instagram bios and descriptions are important. In addition to the website address, you should add the slogan, as well as a brief description of yourself (you can add related hashtags). Use your logo as your avatar too.
So Facebook or Instagram?
Instead of putting all your eggs in one basket, it's better to use both Facebook and Instagram tools to their strengths.
Paid advertising on Facebook is still very effective, and it allows brands to reach a wider audience than Instagram. Facebook is also a great portal for external websites because it allows users to post and share links anywhere.
But for direct customer engagement and brand identity building, Instagram clearly wins (based on the metrics above). Fewer competitors are a plus (so hurry to capture this market before it gets too crowded).
If this trend continues, maybe Instagram will overtake Facebook in advertising in the future, or in the number of users. But for now, Facebook still has a big influence on   your digital marketing strategy . Don't be in a hurry to kick Facebook off your strategy table and grow your brand's presence on Instagram.