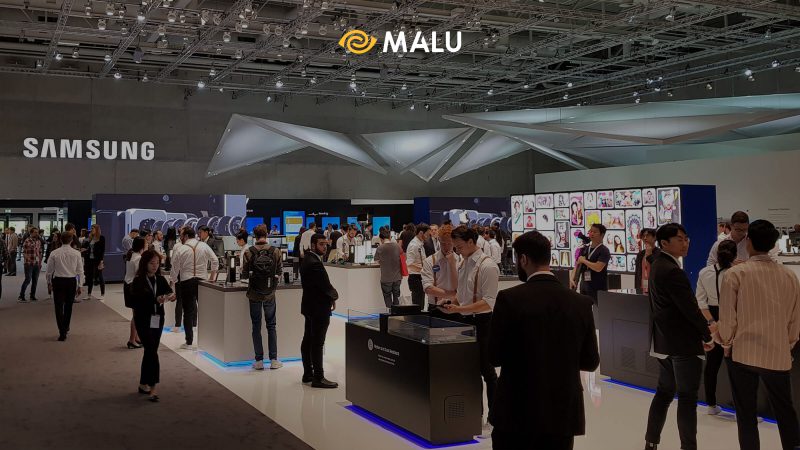 Brand Health – Brand health , a strange concept that is familiar. Have you ever measured the effectiveness of your communication activities on the coverage of your brand? Did you know, with qualitative indicators, you can easily measure  the brand health  of your business?
Let's learn more with Malu through the article below:
1. What is Brand Health?
There are different definitions of  Brand Health . So what is the simplest concept of this term?
Brand Health is a term in Marketing and senior management, used to refer to the effectiveness of communication activities to businesses. Brand Health helps you visualize the impact your brand has on your target customers, and the results of the key marketing strategies your business is implementing.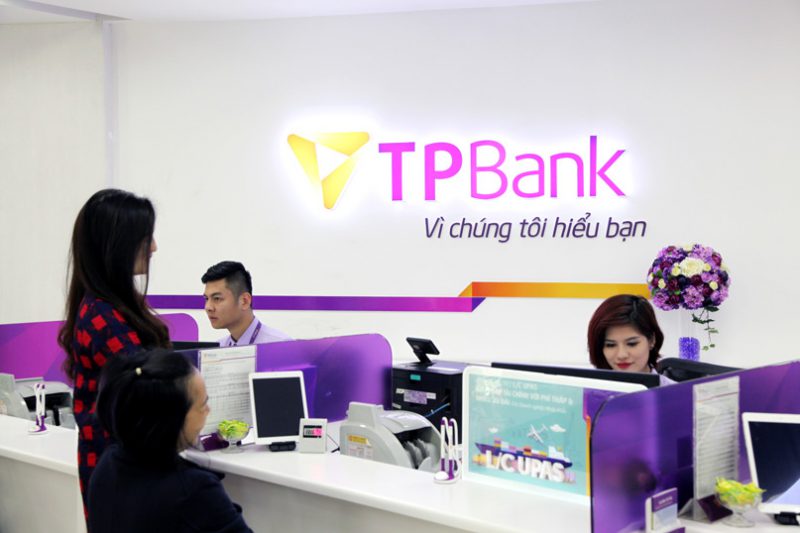 There are many useful tools to help measure Brand Health, including:
Brand Positioning

  (Effective brand positioning campaigns)

 Brand Awareness

Brand Equity

  (Tangible assets of the brand)

Brand Perception

  (Customer perception of the brand).

Brand Delivery (The extent to which the brand's value is conveyed to customers)

Employee Engagement (The level of employee engagement with the brand)
From the above indicators, you analyze and assemble them into an overall picture of  your brand health.
2. Why is Brand Equity so important?
Looking at the overall picture of the brand, you will easily recognize your strengths and weaknesses.
Example: Looking at Brand Awareness, you can see that brand awareness is at a good level, but without a specific measurement tool, how can you bet your brand awareness is at a positive level  ?  or  negative ?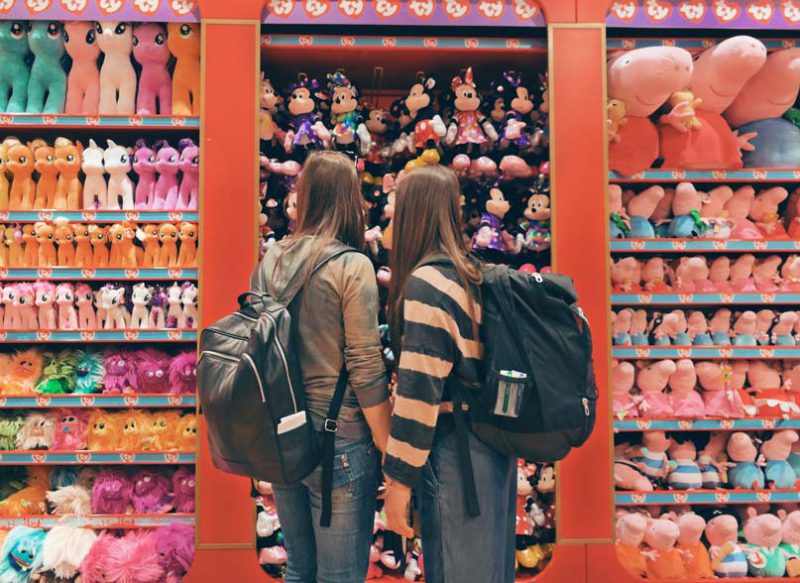 Not to mention that today, up to  30% of businesses in the top Forbes 500  are listing brand value as a tangible asset in their annual accounting reports, according to B2B International (2018). Brand influence contributes to  50%  of customers' purchasing decisions .
If you do not carefully consider brand health, it is very likely that you are losing your strength in the game, and gradually sinking into a shipwreck called "bankruptcy".
3. Ingredients in Brand Health
In a nutshell,  brand health  consists of three main components: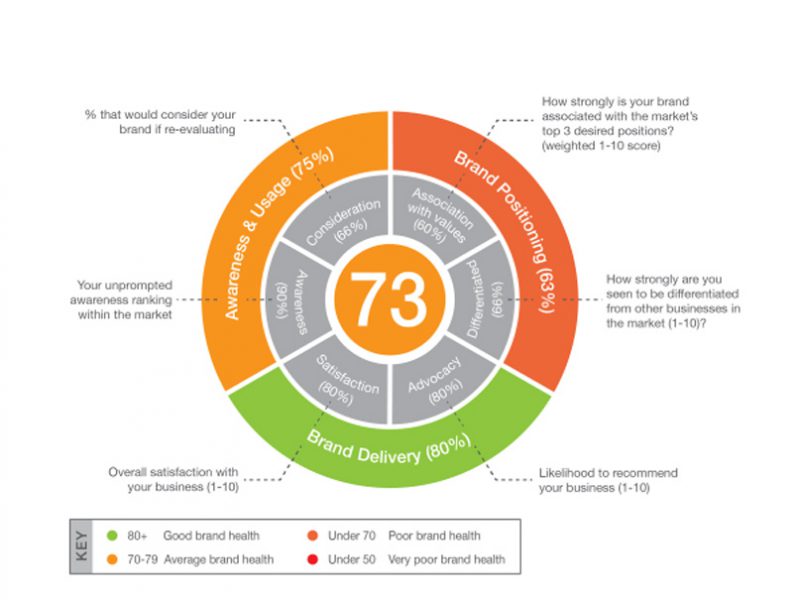 Awareness and Usage 

 

:

 First, customers must know what your brand is, what products it offers, how it works and features, etc.

Positioning: 

 Once identified, customers need to position in their mind about how your brand differentiates from the competition. For example, when mentioning Coca-Cola, people immediately think of cheap carbonated soft drinks (not natural mineral water); Google is the world's most popular search engine (not a social network with many users); Apple is a technology company that sells mobile devices, luxury and sleek laptops (not cheap Chinese phones).

Delivery: 

 Once shaped in the minds of customers, you are also responsible for  

accurately

 conveying  the meaning and values ​​of the brand, making customers  

happy

  when using that brand. Big businesses have been very successful in this. No one thinks Apple is a brand that specializes in providing affordable phones. Customers are also very happy to own an iPhone, even though it is quite expensive.
4. Measuring Brand Health – Brand Health
There are many ways to measure Brand Health. But, using quantitative indicators is the simplest way to "check" the health of your brand. Here are some basic measurement channels:
Social Listening
Social listening tools (collecting information on digital platforms) are a great way to hear what the public thinks about you.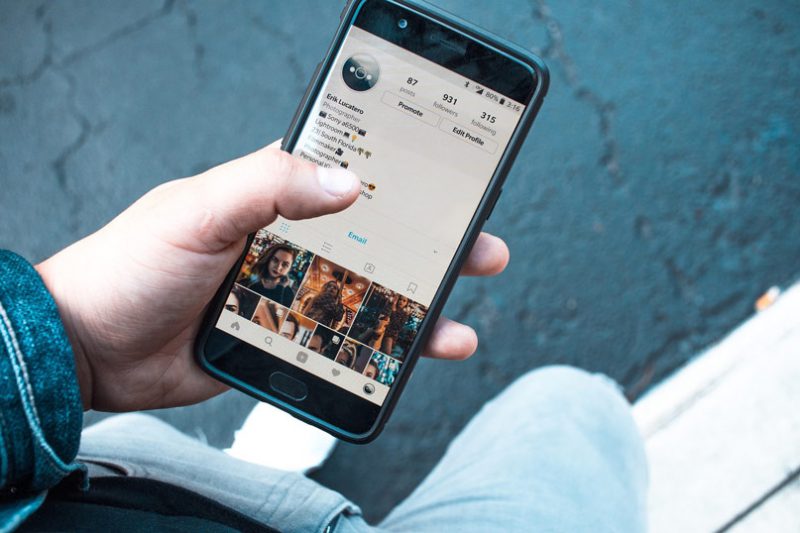 Businesses can fully assess their brand awareness through the number of mentions on social networking platforms, compare them with competitors, etc.
You can even tell if those mentions are positive or negative. If it's negative, there's a problem with your brand's brand positioning.
Through social networks that share content like Reddit or Twitter, you are also aware of what your employees are thinking about you, thereby improving employee engagement.
Market Research – Market survey
Another way to evaluate brand health is  Market Research .
You can collect information from customers through surveys, to see how much they perceive and evaluate your brand.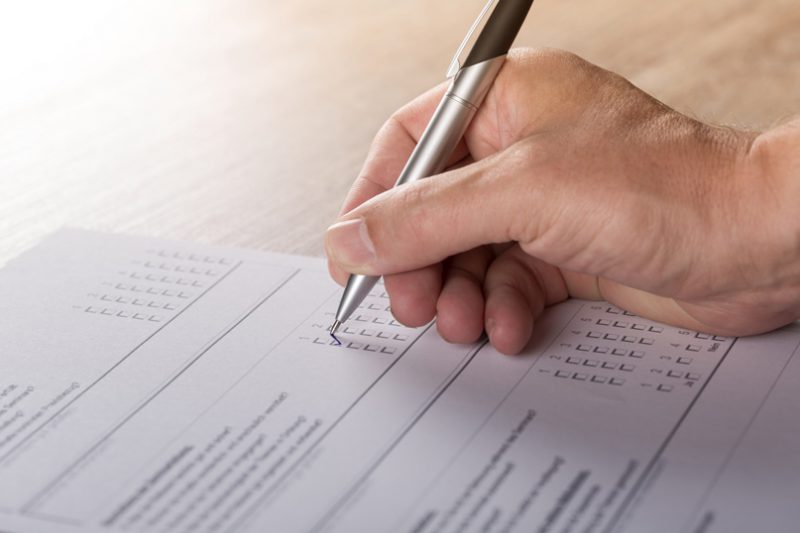 You can even consult a focus group (a round table with in-depth brand knowledge). Ask them how they feel about your brand positioning and brand awareness. In the course of your research, chances are, you'll get yourself some meaningful quantitative metrics.
5. Monitor the health status of the brand
After collecting the necessary data source, what is the next job to do?
As you probably already know: Raw data, processed and analyzed, becomes useful in telling the big picture of your brand. Therefore, the arrangement, synthesis and "visualization" of data plays an extremely important role.
Assuming you don't have a powerful enough tool to aggregate and analyze data away, luckily, "friend" Excel is still there.
All operations in the analysis in Excel are not too complicated. You can rest assured that you will not have to spend too much time in vain.
#1: Sort data
The information you collect can come from a variety of sources, spanning a variety of spreadsheet genres. Tracking and commenting on them is a "brainstorming" job.
Therefore, you need to know how to arrange and filter them neatly.
The first is a main table, with all the most important parameters. Next are sub-sheets, with in-depth information about each item.
For example, the main table with the most important parameters should look like this: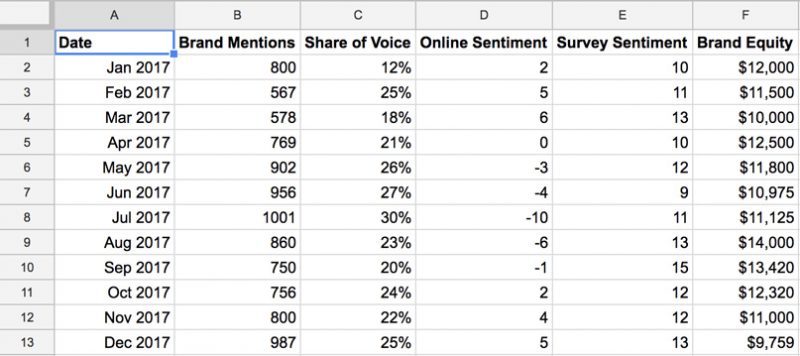 The sub-tables can include more specific metrics about brand mentions, like, how many mentions in total come from Facebook, Instagram, LinkedIn?
One more thing to note: You should link the data in the spreadsheets, so that when changing, the data between the sheets is synchronized.
2. Reformat the data
After arranging them in place, you need to reformat them so that they are most convenient and easy to analyze.
The simplest way: Which metric is the lowest in a column, you put it in dark red, the highest you put it in dark green. The color range will shift from dark red to dark blue, corresponding to the lowest to highest level.
Hard to imagine? Try looking at the example below, it will be much easier to understand: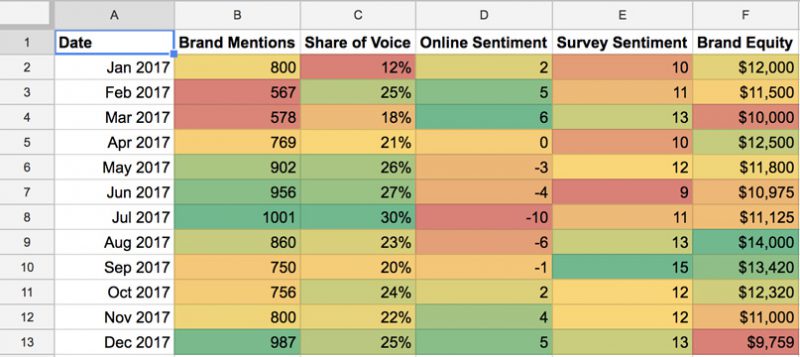 Thus, without any expensive tools, you can capture and analyze data about your brand's health on your own. Simple, convenient, and quite effective. Malu is sure that you have equipped yourself with more knowledge to improve the "health" of your brand. Good luck!