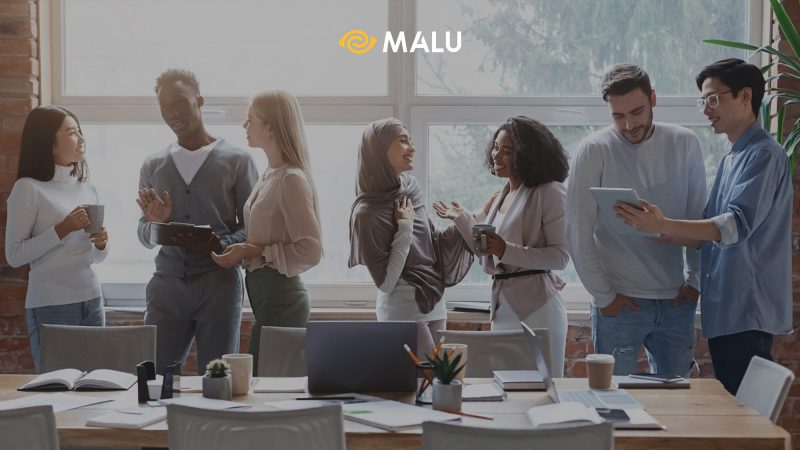 Did you know, up to  92% of Millennials  ( born between 1980 – 1990 ) in the world choose to buy products / services from ethical businesses, according to Wordstream research?
It's just a visual example to show you:   How important the ethical aspect of business is in business.
In this article, Malu wants you to have a complete picture of the concept of Ethical Marketing , the importance of ethics to the survival of businesses. Along with that are unethical marketing forms   that businesses should avoid, and business examples that take ethics as a guideline for their development and growth.
Let's explore with Malu !
>>>  What is CSR? Corporate Social Responsibility
>>> What is Marketing? The Important Role Of Marketing In Business
Before we dive into the study of the ethical aspects of marketing, let's understand what is Ethical Marketing?
What is Ethical Marketing? Importance of ethics in business?
Ethical Marketing  (or  ethics in marketing ) is a process where businesses not only focus on marketing their products so that they can sell a lot of goods, get a lot of profits, but also bring customers real benefits. quality, helping society and community to develop sustainably.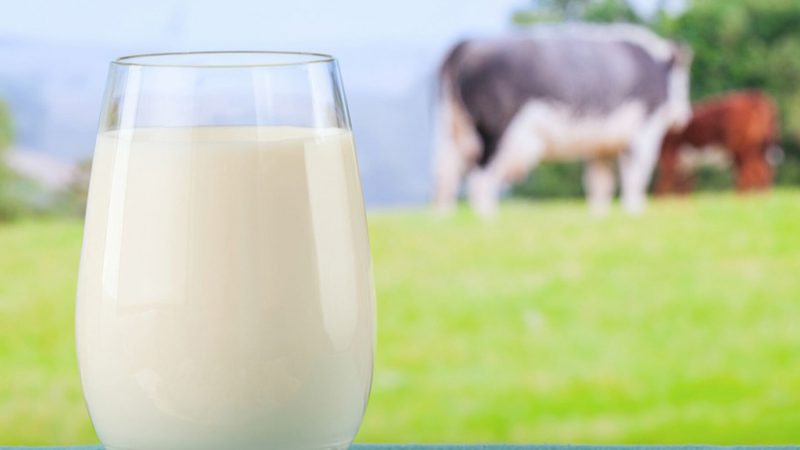 For example:
An ethical dairy business in marketing not only strategizes how to get customers to buy more of their products, but also strives to faithfully convey the product's features (such as helping to increase the sales volume). high, supporting the development of young intelligence, certified by the Ministry of Health).

In addition, businesses also need to emphasize the importance of breast milk in their communication campaigns, that their dairy products are only a form of supplement for children's physical and mental growth. , next to breast milk.
Ethical Marketing is not only a specific marketing strategy, it can be considered as a business motto of the business. It includes developing communication activities to ensure honesty, building and developing lasting relationships with customers through sharing the right values.
An ethical business in business does not consider the transmission of valuable media messages a must, but rather a must for the well-being of the business and the communities in which they make an impact. .
The sustainable development of businesses and communities is the main reason why Ethical Marketing is so important.
>>> Brand Trust – Building Brands From Customers' Trust
Good examples of Ethical Marketing
Let's learn the stories of businesses that are both successful in revenue growth and ethical in their Marketing and business activities.
TOMS is a famous fashion brand in the United States, but it is also a business known for its core values ​​towards the community.
Founded in 2006 by Blake Mycoskie, a young entrepreneur from Texas. During a trip to Argentina, Blake saw how difficult life can be without a shoe. That is one of the reasons why this businessman founded TOMS.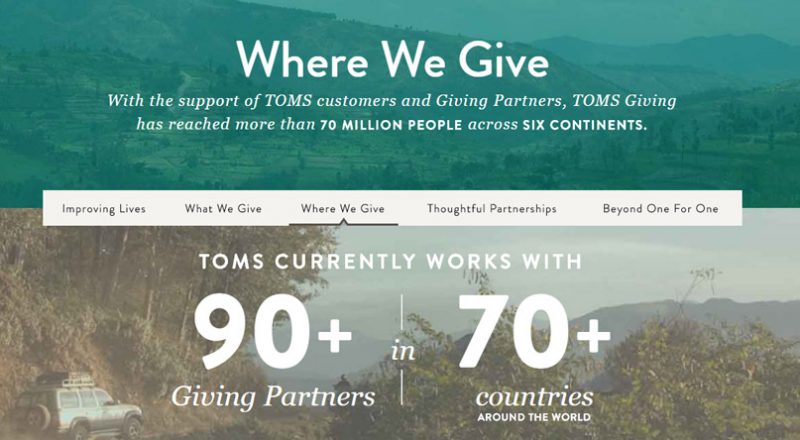 Since its inception, TOMS has donated more than 60 million pairs of shoes to needy children around the world. Even TOMS has donated more than 400,000 eyeglasses for people with vision problems around the world.
What makes TOMS one of the most ethical brands in the world is that they put helping the community at their core. Right on the company's sales website, besides promoting new products, TOMS does not forget to reserve prominent spaces to inform customers about its charity programs, that customers' purchases have contributed to helping the less fortunate.
Therefore, the  Customer Retention rate  of TOMS is always at a high level among enterprises in the same industry.
The fashion and apparel industry is arguably one of the most ethically controversial. Factories filled with workers who have to work overtime, or costumes that use animals on the red list, for example.
Realizing how impactful ethics and business can be, Everlane was born out of a commitment to focus on ethical issues in its fashion production activities.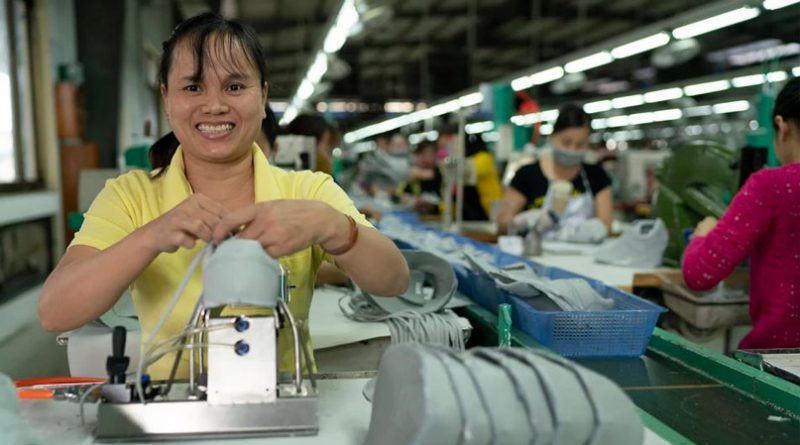 The company's homepage emphasizes how the business ensures the rights of workers in its factories. Even the company does not hesitate to disclose how much it costs to produce a shirt in its factory. This seems to be taboo for any business, but it does not mean anything to a brand that cares about community development like Everlane.

Farmer Direct Co-op
You must have read a lot of articles about the agricultural industry that can cause shivers. Like, to make the best batch of foie gras, the geese here are forced to eat to death. Or millions of roosters are mercilessly killed from the moment they are born, because of no economic value.
However, there is one brand that wants to break all stereotypes about a "restrictive" agriculture, that is Farmer Direct Co-op, a cooperative model in Canada that connects farmers together.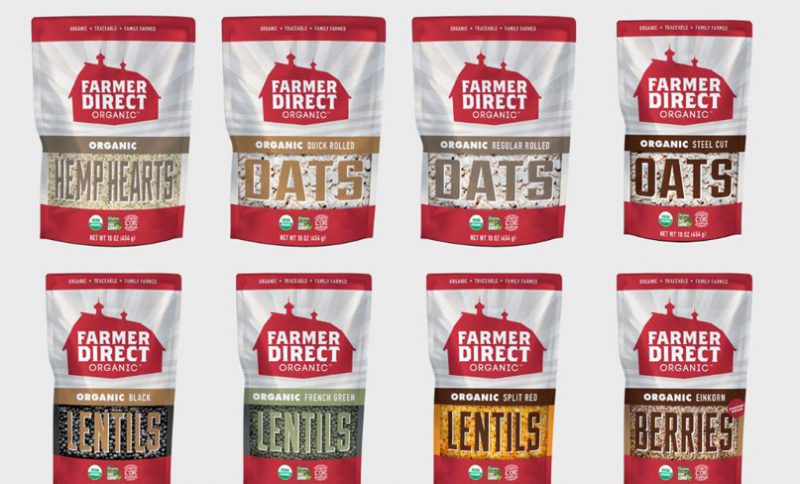 What makes Farmer Direct Co-op one of the ethical businesses is in their Marketing campaign. The cooperative makes full use of modern communication channels (such as social networks, websites, …) to propagate to customers the secrets of healthy eating, green and sustainable agricultural processes.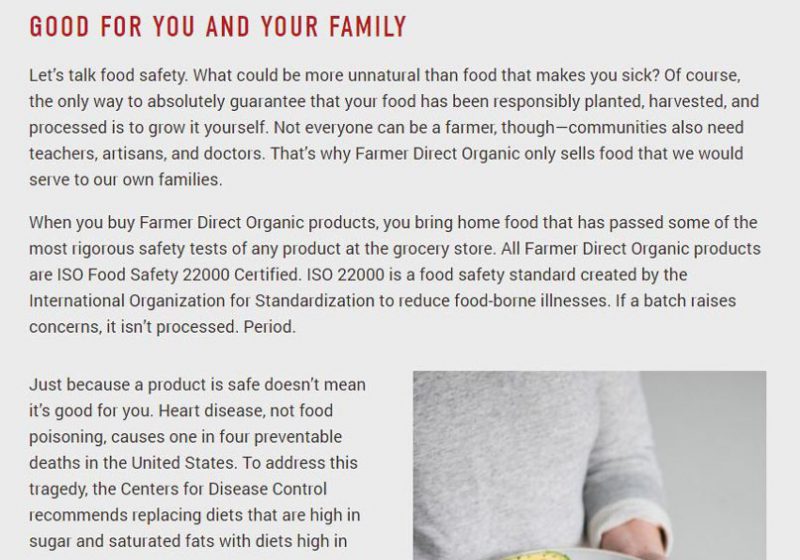 However, Farmer Direct Co-op's mission is even greater: To transform consumer perceptions of food, agriculture, and the way we grow and raise animals. This is an ambitious, long-term and arduous goal.
Identify unethical forms of marketing
You have understood the concept and importance of ethics in Marketing. So what are the signs of unethical marketing that we can identify to avoid? Let's learn together with Malu the following "unethical" marketing methods:
Ads that are "misleading"
It is often said, " Half a piece of bread can still be a bread. But half-truths are no longer truths . " Businesses today have many extremely sophisticated marketing tactics. They don't lie about product ingredients or features. They tell the truth, but only partially tell the truth.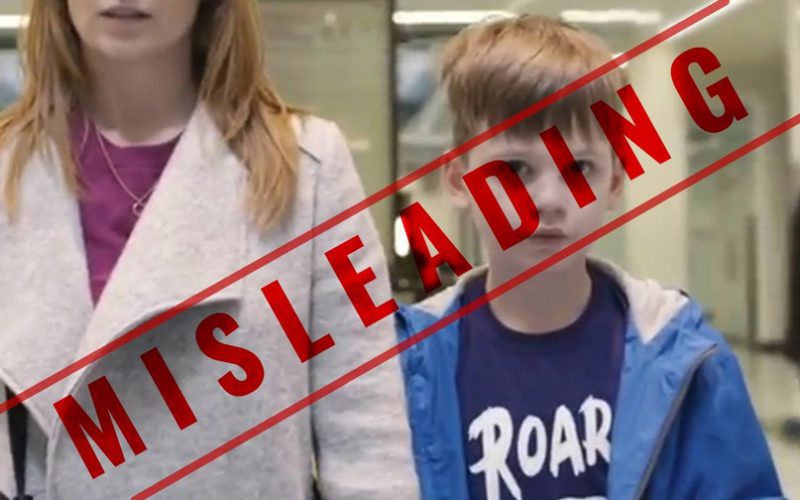 For example: With functional food products that have the effect of nourishing the body, minimizing the harms caused by cancer and tumors. Businesses can completely direct consumers, making them misunderstand that it is a drug that can cure cancer, remove tumors in the body in their advertisements in the media.
Ads like these are not only unscrupulous, they're also against the law. Many businesses, because of ambiguity and ambiguity in marketing, have been fined up to tens of millions of dong, possibly even banned from circulating products on the market.
Black Hat SEO
Link Building is a new term, especially in digital marketing.
Building quality articles to target customers, guest posting (posting on guest pages) to lead readers to your business website is a right marketing activity. But taking advantage of guest posting to spam articles and increase the DA rate for your website is an unethical form of marketing that should be condemned.
This is not only annoying for readers, but also creates inequality in marketing activities in an open business environment.
Contact customers without their permission
This is probably one of the most popular forms of unethical marketing today. Even though it is unethical to obtain a person's personal information without their consent, it is also against the law to arbitrarily contact them.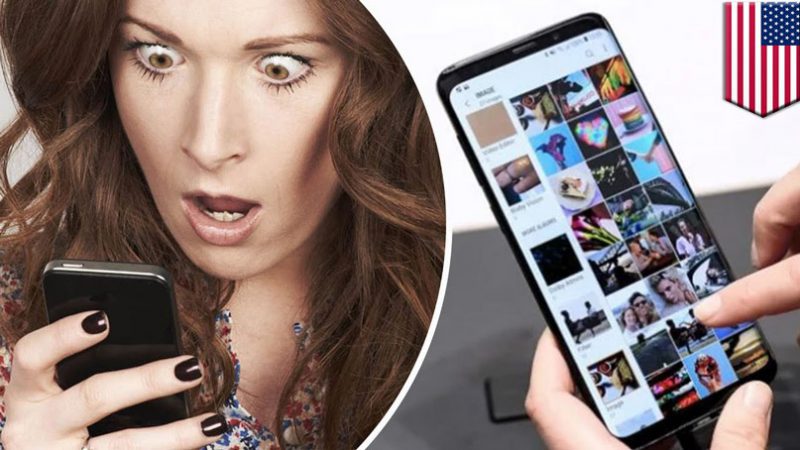 This is obviously frustrating for customers. But if you think more deeply, accepting such personal information can facilitate hacking and unauthorized information theft, encourage activities that violate network security, and create an unsafe network environment for any Internet user.
Conveying controversial messages
More and more businesses accept shocking marketing activities to make their brands widely known.
There is no shortage of cases like businesses accepting to invite models with revealing outfits to take pictures for their Tet calendar. Or there are businesses that use excessively erotic elements as the main content for their ads.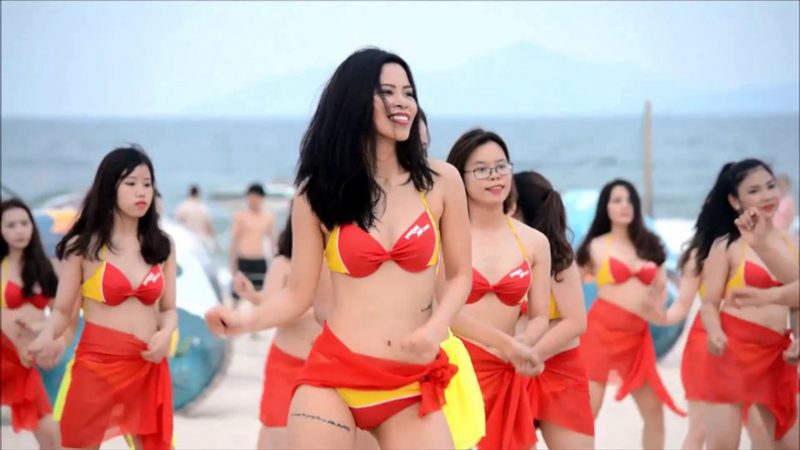 Essentially, these forms of marketing are subject to administrative sanctions. But in fact, there is no clear regulation to limit them. The time has come, these forms of Marketing need to be pushed back and limited to an acceptable framework.
>>> Marketing Crisis Management: Lessons From 5 Ethical Crisis Examples
Taking advantage of viewers' emotions to market products
When humorous, memory-evoking forms of marketing are no longer effective, many businesses use emotional ads, evoking emotions in the hearts of viewers so that they remember the brand in a meaningful way. Castle.
Much of it can be well-meaning. Like to remember those who have contributed to the country, remember the victims of natural disasters, or evoke their sympathy with abandoned pets, for example. But there are also brands that take advantage of viewers' love to promote their brands in a tactless, unethical way.
Examples of business ethics violations in Vietnam
1. Being's
Up to now, Biti's is known as a familiar, prestigious brand and the pride of Vietnamese consumers about a "National Brand" in the field of quality footwear. Recently on October 10, this footwear brand launched a collection called Biti's Hunter Street Blooming Central to honor the cultural beauty of the Central region, with the name "Pride inspiration in Central – China in the Middle of Vietnam". stone".
In order to produce a unique new shoe product collection, Biti's side affirmed that it had to invest, explore creativity, diversify materials, as well as spend a lot of effort in production. However, soon after, Blooming Central was suddenly criticized by the public when it was discovered to use brocade fabric which is a popular Chinese product, which can be easily purchased at the Taobao e-commerce platform. electronics) with wholesale prices from only 40,000 VND/meter. Not only was "accused" of using Chinese brocade, Biti's was also subjected to comments about the embroidery patterns on the brocade samples with Vietnamese patterns (the art of the Nguyen dynasty's court) that were not similar.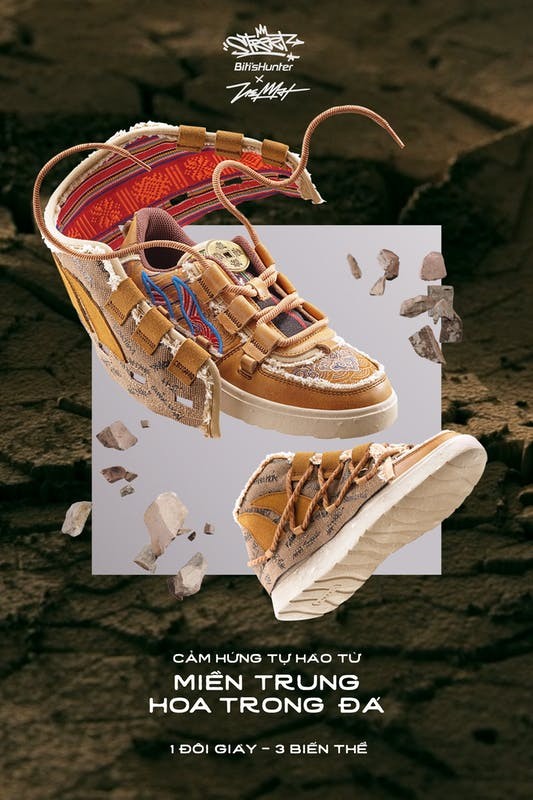 Faced with this "communication crisis", Biti's was very quick to publicly accept responsibility, ready to apologize and acknowledge the use of Chinese ingredients in its products. At the same time, the company also gave feedback on the discovery of using cheap brocade to make goods. Accordingly, the brand admitted to buying brocade from China, with the reason that "tried to source fabric materials in the country, but could not find a supplier with suitable woven fabric".
2. Khai Silk
At the end of 2017, after consumer feedback that Khai Duc Co., Ltd (Khai Silk) sold Chinese goods but was labeled "Made in Vietnam", the market management force (Ministry of Industry and Trade) inspected the product. simultaneously checked Khai Silk's stores across the country and discovered many violations. Mr. Hoang Khai – Chairman of Khai Silk Group later admitted to the media "selling 50% of "Made in China" silk in his system" and apologized to consumers.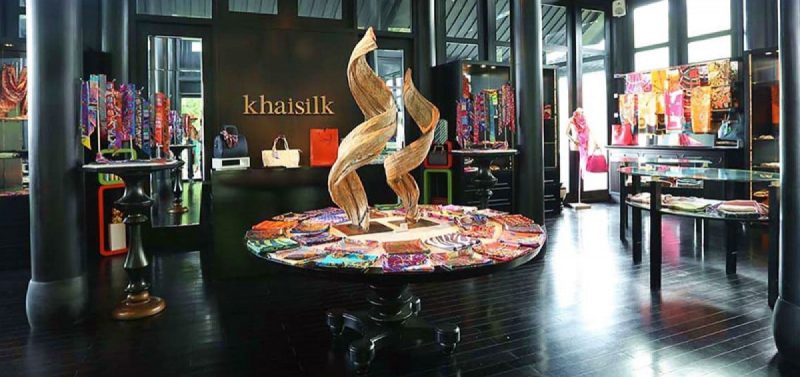 According to the conclusion of the Ministry of Industry and Trade, Khai Silk Company has shown signs of violating the criminal law provisions for the crime of trading in quality counterfeit goods. The results of quality inspection of textile products for some samples of the company's products show that the test results are different (no silk ingredients) compared to the published information (on the goods labels) about the ingredients. material in the product ("100% silk"). The Ministry of Industry and Trade said that the company showed signs of violating the law on tax administration and invoice management.
3.Asanzo
Asanzo electronics group, with products certified as "high-quality Vietnamese goods", advertised using "the pinnacle of Japanese technology" was also found to be "enchanted" similarly to goods of Chinese origin. .
According to the investigation of the press, Asanzo has signs through a series of "ghost" companies that import electronic components from China to Vietnam and change their labels. In which, there are 3 companies of Asanzo Electronics Vietnam Group which also directly import rice cookers, water bottles, electric kettles, electronic components… with Asanzo brand or no brand from China.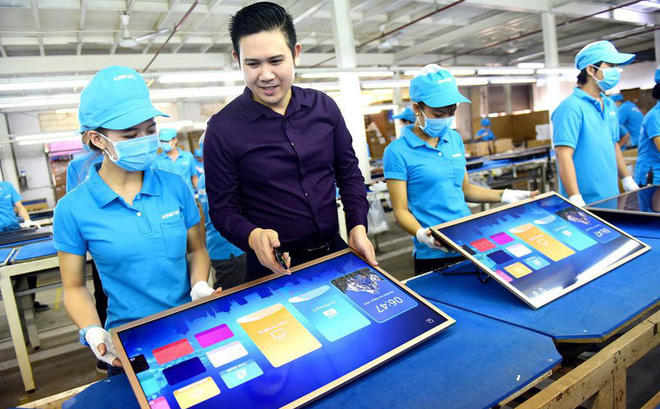 After importing the goods, through the assembly line, Asanzo let workers remove the "Made in China" stamp and use another stamp to paste the word over it. The past cases have shown an alarming situation about the act of deceiving customers by domestic consumer goods manufacturers, this is the act of falsifying the origin and origin of goods, causing confusion. for consumers, there are signs of violation of the Consumer Protection Law.
4. Oriental medicine
Currently, most of the videos played on Youtube are inserted with advertisements of "drugstores" claiming to be "three generations of my family cure osteoarthritis", "cure disease after patients' treatment at the hospital is not effective". ", or "do not take money if the treatment is not cured". These "drugstores" advertise that these are traditional remedies made from "rare herbs", "non-toxic, no side effects"…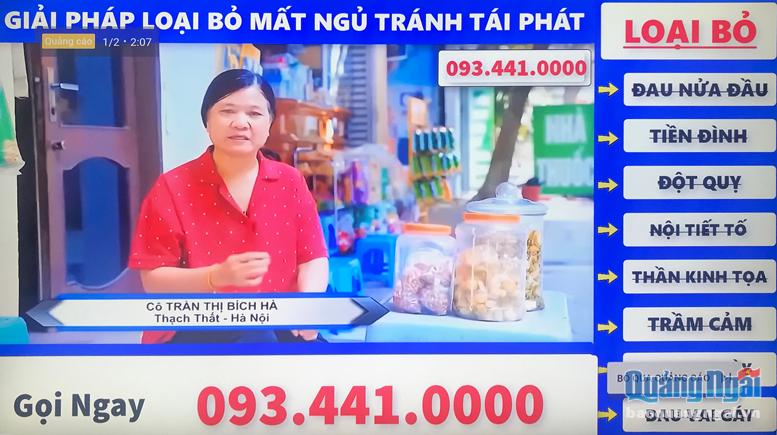 These ads often leave phone numbers, inviting people to call for a free consultation. Even in order to increase trust with customers, many ads also perform the trick of cutting images of editors, television station reporters, fake news reports, etc. The target audience is often Being an elderly person, suffering from incurable and difficult-to-treat diseases, believing in the use of Oriental medicine, listening to neighbors and relatives "tips" for healing tips…
Due to the use of "traditional medicine" of unknown origin, without scientific basis, widely advertised, many people have encountered dangerous complications in disease treatment.
Building Ethical Marketing in the business
First , to be able to build Ethical Marketing as a long-term business motto, businesses need to attach the ethical aspect associated with their core values.
All examples of ethical business enterprises incorporate the interests of the community and society into their mission, vision and operational goals.
With TOMS is to support the less fortunate in the world; with Everlane is to ensure workers are treated fairly, with Farmer Direct Co-op is to change consumers' perception of how we consume food every day.
>>  The importance of Vision, Mission, Tagline and Slogan in business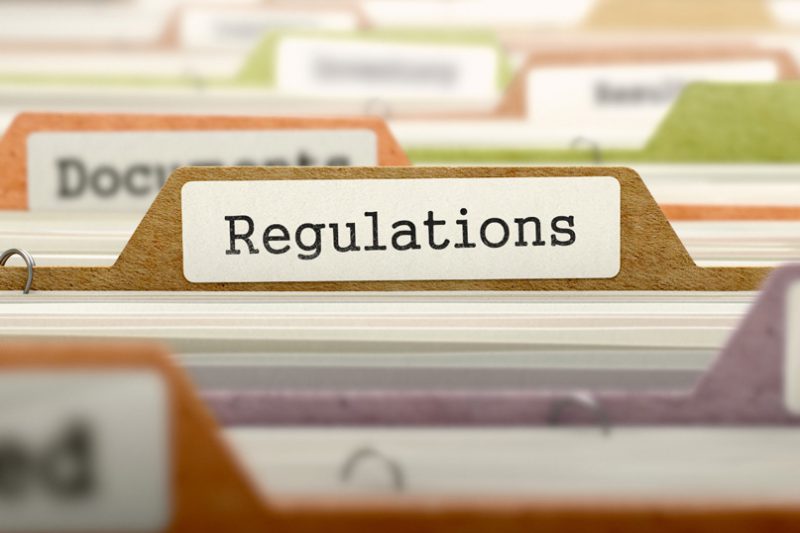 Second , how businesses need to have rules in their Marketing campaigns: What content should absolutely not be used in marketing; ethical standards required;
This restricts the Marketing department from using unethical marketing methods, as listed above in the article.
Third,  businesses need to consider marketing activities as a form of helping consumers make the right choice in shopping activities, not a way to make them consume more of their products. There is a name for this marketing philosophy:  Morality Marketing  .
This is reflected in the aspect of sharing the secrets to make their lives better and more sustainable when using the product. Don't forget the metric at the top of the article shows that ethical businesses attract up to 92% of young customers on their own. Natural musk fragrance only!
Hopefully the above sharing will contribute to building good ideas about business ethics. Not all businesses are suitable for volunteering and charity activities, but already an influential organization, the most important thing when doing business is to take the interests of the community and society as the top focus. . Good luck!
For you
Now that you know what business ethics are, what are your next steps? If you need to create brand assets like your logo design , brand identity , why not let Malu Design do it for you?
If you're ready to begin your branding journey, remember to stay true to your brand's core values. Brand recognition is only part of the journey. Without any awareness, you will struggle to find success.
>>  Learn more related articles: