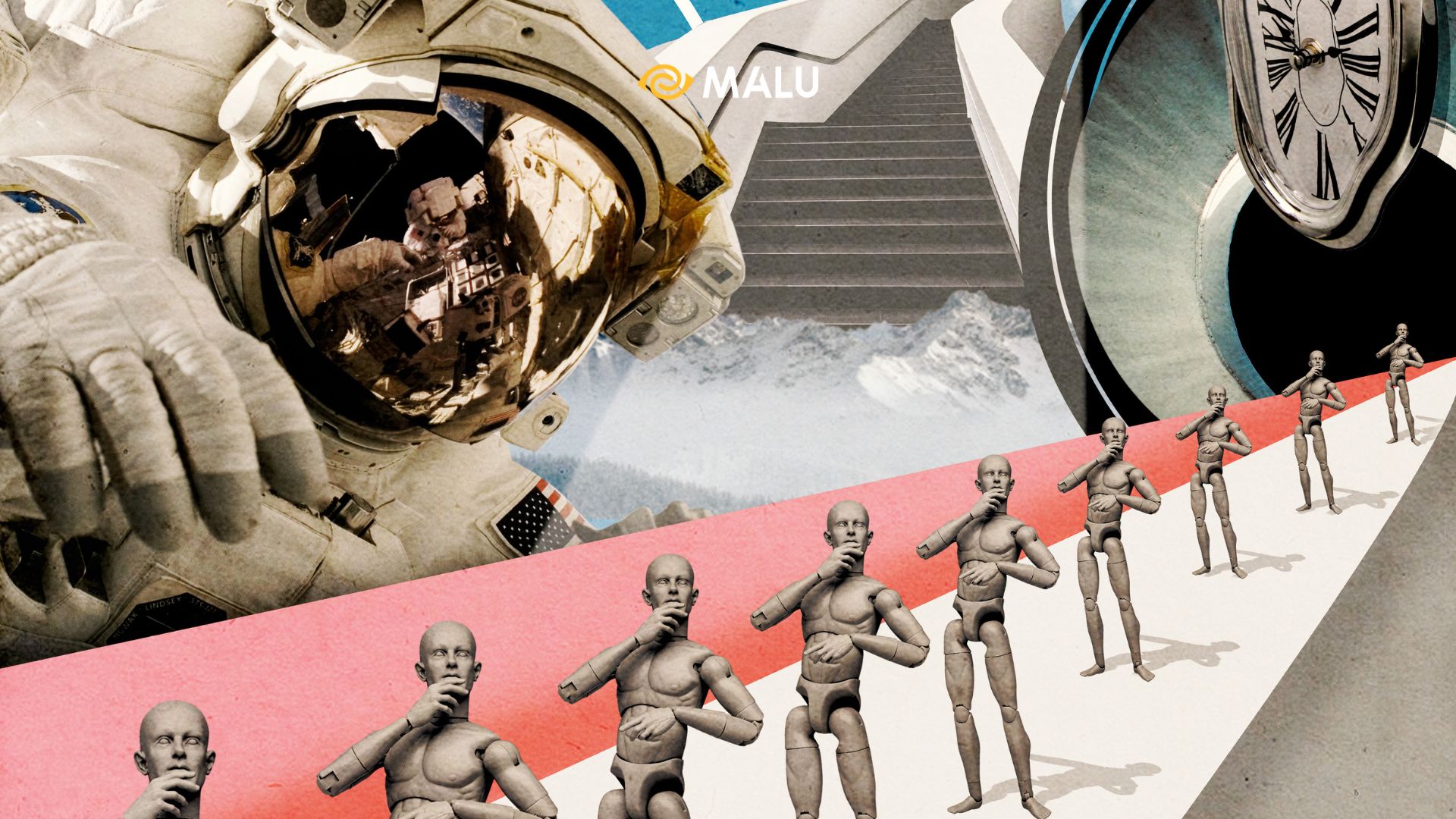 Have you ever heard of the Collage Art graphic design style? This is a very unique and different creative technique in the field of graphics. So what is this technique? Let's find it with Malu right in the article below!
What is Collage Art?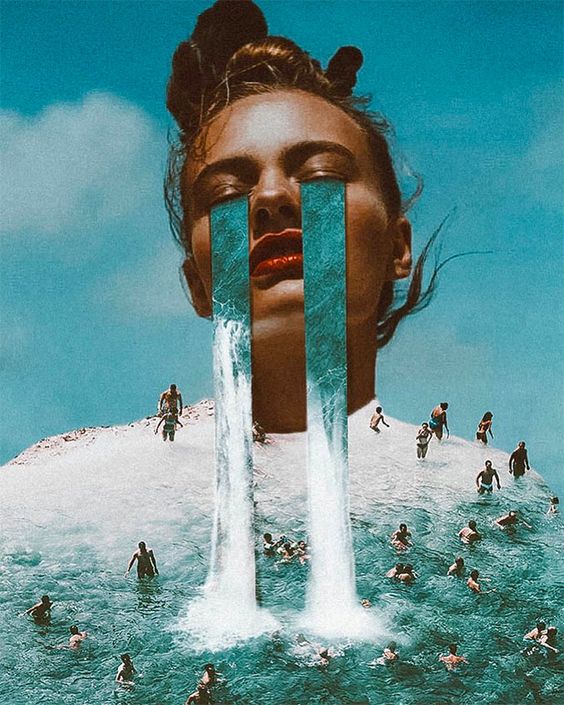 Collage Art  is a technique of creating art by combining many different visual elements to create a new publication to convey a certain message or meaning. These visual elements can be newsprint, colored paper, craft paper and add ribbons, glitter, etc. Then they are cut and arranged on the same background to create a creative and unique whole
Collage technique was first used at the time of the invention of paper in China (about 200 BC). However, this technique did not really become popular until the 10th century in Japan, when Japanese artists used this technique to write poetry. It was not until the 20th century that this technique really exploded and became widely known. The technique of cutting and pasting is applied a lot in Collage and is creatively transformed in many different forms.
Objects used to create Collage Art
When talking about the objects used to create Collage Art, it will be the objects that are closest and most familiar to you. You can choose any subject, for example: people, nature, animals, etc. And then find images containing related objects, cut them out and composite them on a background.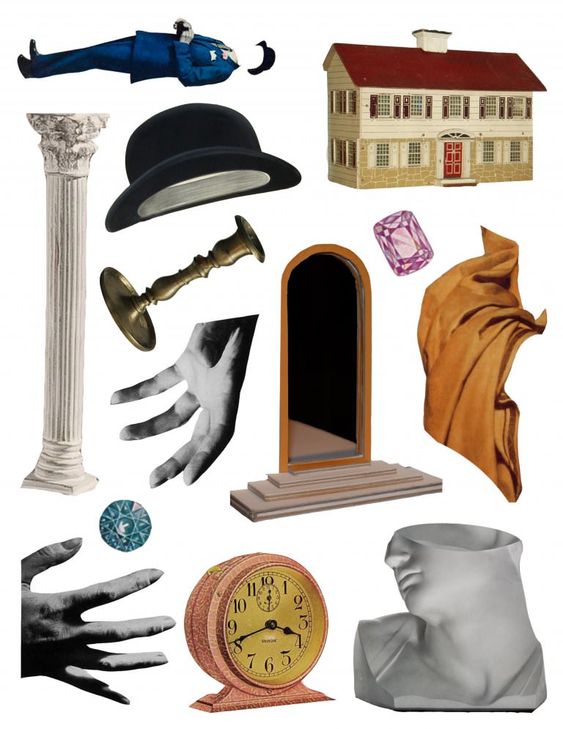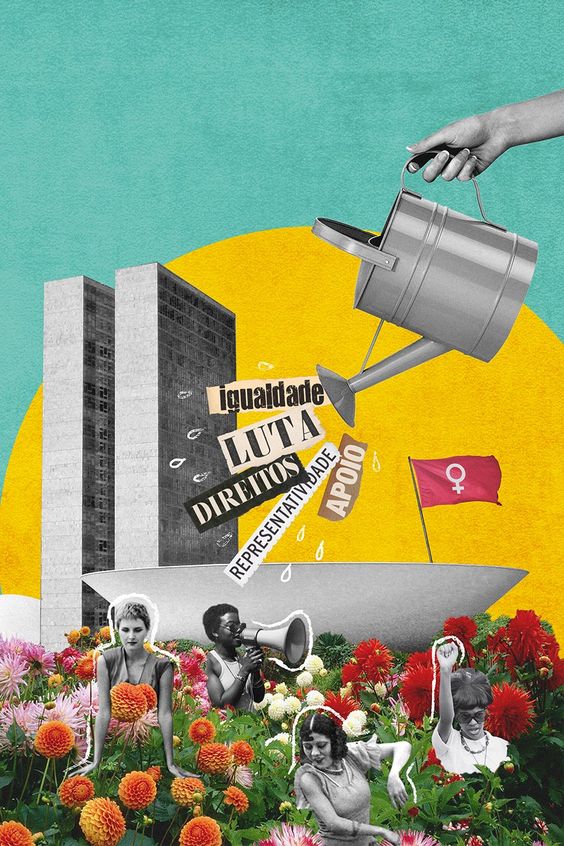 As for the background, the materials you can use are: newspaper, colored paper, craft paper, etc. Besides, paint color or background with high noise level is also a good choice. . The only limit for Collage Art is your imagination and creativity.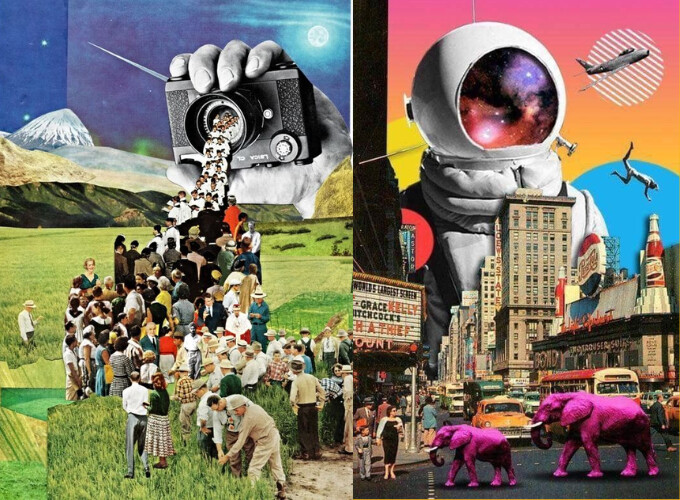 Collage Art's layout
As for the layout, Collage Art publications are still divided into main and secondary subjects. The main object will be placed in the center, having the largest size. The secondary objects are usually smaller in size, interlaced in the back so that the main subject stands out the most.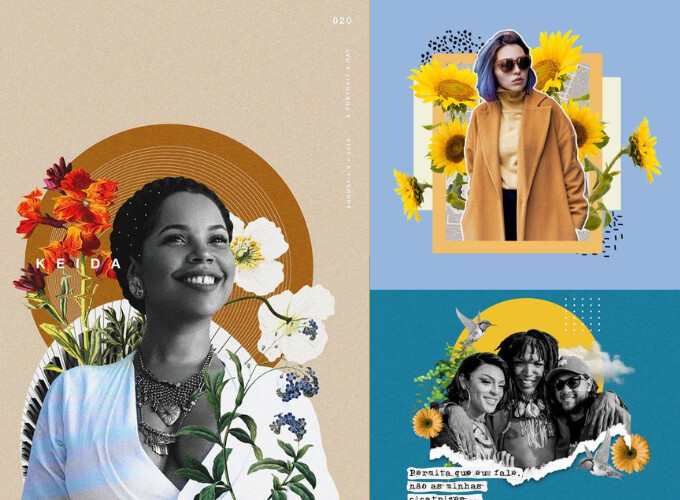 In addition, the Collage Art technique still has color combinations. For example, the image below is a combination of colors with the same tone including: red, orange, yellow.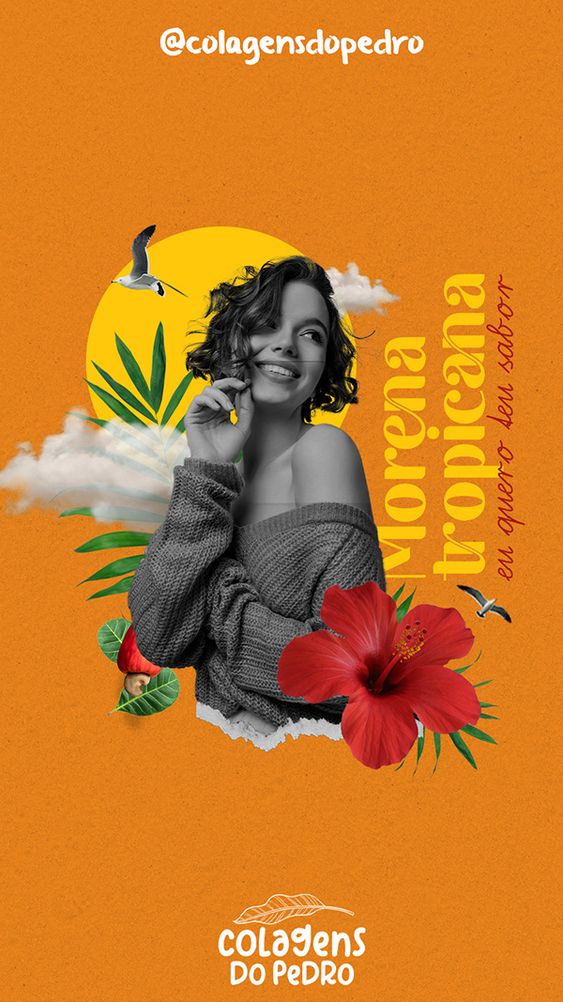 In short, when you want to combine multiple objects into the same background, it is still necessary to have a division between the  main object, the sub-object . As well as the need for a dominant color or  reasonable color scheme  .
Collage Art design theme
As mentioned above, choosing a Collage Art design theme depends a lot on each person's evil experience and imagination. Let's say you have just watched a good movie and want to collage photos on a related topic. Or you have a lot of travel photos with loved ones and want to collage them to create Collage Art. There are many themes that can apply the Collage Art technique and they are completely based on your creativity, bringing your own meaning and content. So don't limit yourself!
The most popular forms of Collage Art today
In recent years, there are two forms of Collage that are frequently applied in design including:  Zine and Moodboard . So what are each of these designs? Find out more below!
Zine
Zine is a small publication – created with a personal form by cutting, tearing, pasting letters and images on the same theme, forming a fresh layout. Through this form, viewers will see diverse expressions of the same thing – object.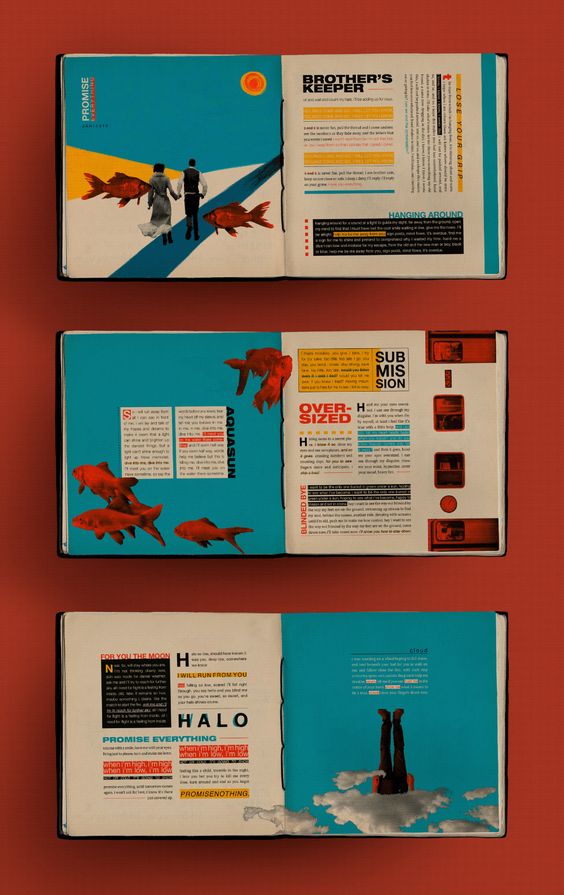 Zine is quite similar to a notebook, usually handmade, you cut shapes from many other sources and paste on the same window. You can also manually record your favorite content on this Zine notebook background.
If you want to do it in digital form, Photoshop design software has convenient cutting tools such as:  Object Selection Tool, Quick Selection Tool, etc. If you don't know how to use it, G-Multimedia has a tutorial for you. This tool is below!
See also:  Instructions for using the Object Selection Tool in Photoshop
mood board
Moodboard also has a relatively similar form to zine but focuses on collecting and concentrating images and materials on the same place so that viewers can observe the board and wall from afar to get an overview. on the research topic.
Moodboard gathers images and graphic elements under a theme and put them into one table, which will help you have a better overview of that topic and come up with your own creative ideas. You can apply Moodboard in your design process to have a wider, more multi-dimensional view of the publication and thereby give a new direction.
summary
Above is information about Collage Art technique in graphic design, for more ideas on how to design, you can refer to Pinterest website about this technique. Besides, Collage Art involves a lot of cutting, merging and pasting operations, so if you want to do Digital, Photoshop software is the right tool for you.