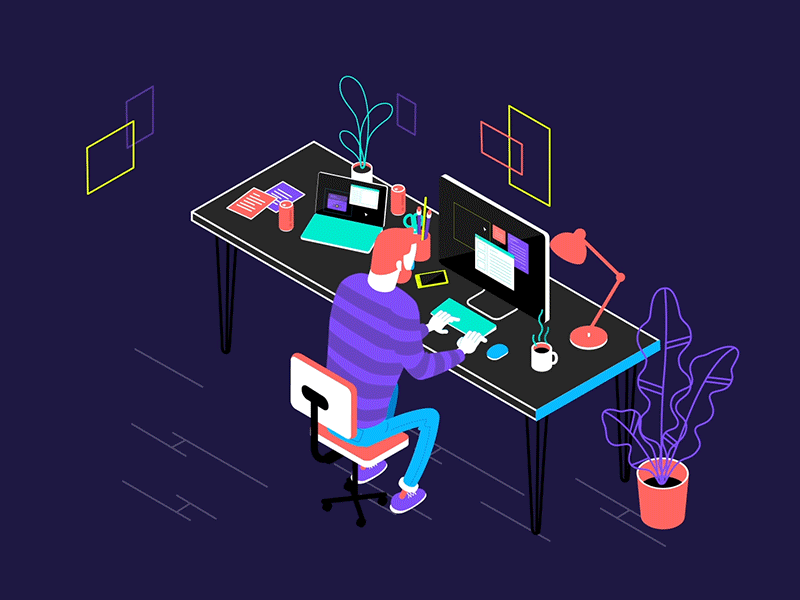 If your business is contemplating using animated videos to convey your marketing message in a more interesting way, you've probably come across two terms:  motion graphics . So what is motion graphics? How to apply motion graphics in practice?
Motion graphics (or motion graphics), is a form of animation. While motion graphics uses the motions of  graphic design  as the centerpiece of the illustration, animation is generally a broader term that encompasses a variety of genres, from animation to the use of objects. clay figurines to illustrate movement.
Motion graphics focuses on the movement of graphic objects, rather than the approach to telling a story (or built-in message) as in other animation genres. The terms motion graphics and animation can be used interchangeably, and the definition of the two terms is not always clear-cut.
In this article, Malu will define specifically what motion graphics is, and the difference between motion graphics and other animation genres. We'll also show where you should use motion graphics, and where you should choose animation to convey your message to your audience.
>>>  Meaning of color in design, marketing and advertising
What is motion graphics?
Motion graphics are graphics that bring designs to life, through basic movements, without having to worry about attaching those movements to a specific story.
The image below illustrates the animation animation of a logo, a good example of motion graphics.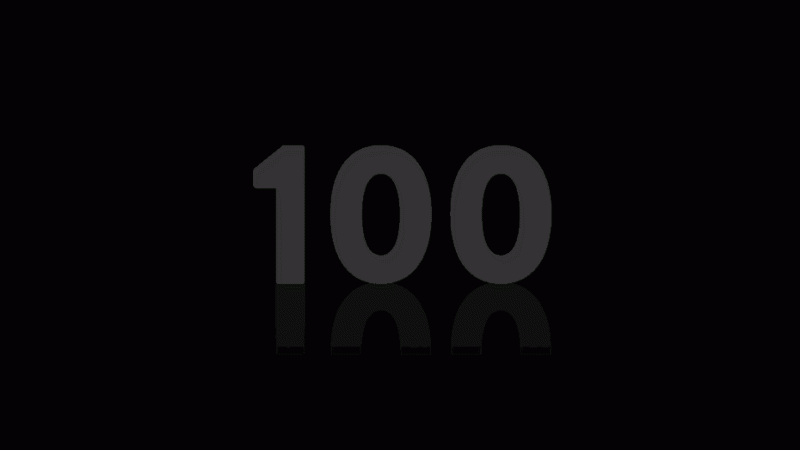 However, what if your business wants through an animated character that conveys a fairy tale with a modern breath? It's not motion graphics, it's a completely different kind of animation.
Basically, motion graphics is simply moving graphic shapes such as circles,  fonts , etc. to make it come to life and attract more attention. Motion graphics does not incorporate any hidden story behind it.
So, why should businesses use motion graphics, or choose a cheaper method like infographic?
>>> What is Infographic?
Motion graphics can convey complex ideas in a visually expressive way.
Some ideas (often abstract) can be difficult to convey to the viewer through graphic/visual objects. Just a few seconds of motion graphics can solve this problem. Just take an example like this: When you enter the wrong password, immediately there will be red flashing text informing you that you have entered the wrong information.
Surely you will recognize the mistake and correct it immediately, instead of realizing the mistake after filling in all the information.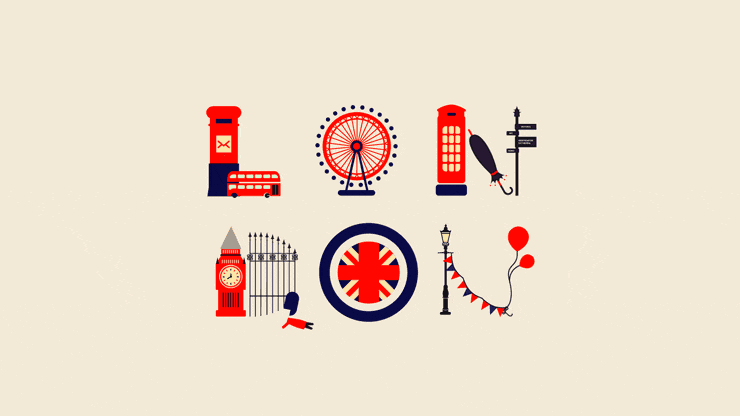 Motion graphics get more attention from viewers.
Animation seems too childish to business viewers. And motion graphics are both interesting and vivid and suitable for a wider range of subjects. No matter what industry your business is in, you need to make that message more vivid and relatable.
10 types of Motion Graphics
1. Kinetic typography
"Animated text" (often called kinetic typography ) is a great way to add a few seconds of screen time to your logo or company slogan. You can also create entire explainer videos using dynamic typography. Simply put, dynamic typography is moving text.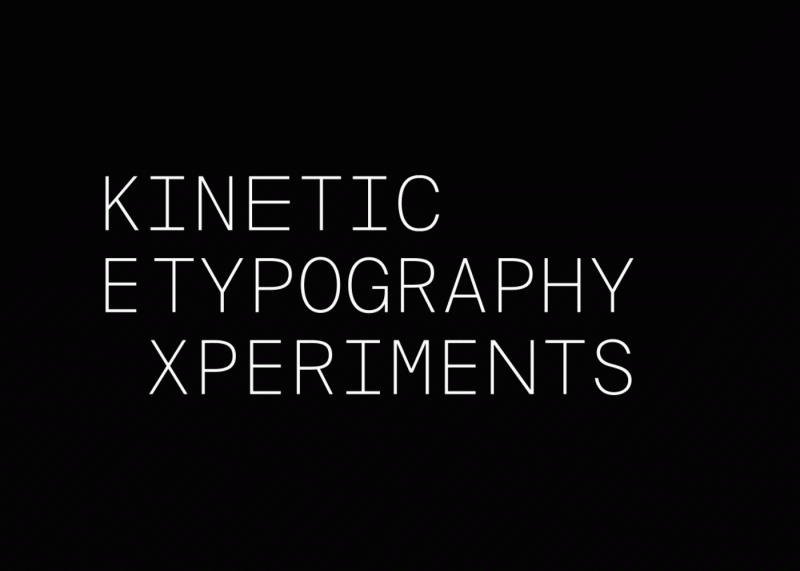 Have you ever sung along to a video with funny lyrics or been amazed to see the narrator's words appear on screen to complement the sound? Those are dynamic typefaces!
2. Dynamic title
Advanced title placement and animation on existing videos to enhance a message, point to a specific feature or object in the video, or introduce a subject or person with a moving title.
Technically, dynamic headlines also fall under the category of animated or kinetic typography, except the way you use it is different. We've given dynamic titles a class of their own for one very special feature: the ability to be composited or placed on top of existing video footage.
To associate this with still images, the dynamic title rendered in the video is equivalent to a PNG, with transparency preserved so that it can be layered on top of a video or image file.
Dynamic titles can be used to label certain events, objects, timestamps, and locations while playing a video. You can often see them as lower third graphics (that's what the flashing information at the end of the newsletter is called). They can also be used to emphasize sentences, as in the example below.
3. Dynamic Logos
Also known as  animated logos or, dynamic logos use original logo elements and styles to help tell the brand's story by putting the brand's logo in motion.
By using elements from your company logo and Brand Heart (including:  purpose, vision, mission, brand core values …) Dynamic animations add fun to your logo.
Dynamic logos are just as versatile as your static logos — and can deliver more impact on your customers. The only thing you can't do with a dynamic logo is print it (for the time being at least!). You can use it in video ads, on social media, and in the opening or closing of a branded video series.
Check out  these 21 animated logo examples  for inspiration. What style would you like to use for your company's dynamic logo?
4. Dynamic Graphics Loop
Dynamic graphics loops are short animations that repeat seamlessly, often without any sound. They use illustrative, vector, text, or photo elements.
The appeal of a dynamic graphic loop is in its visual repetition — it catches the eye and makes a statement. Whether the entire loop plays for one or 10 seconds, it helps engage the viewer, encouraging them to focus on different details of the image.
Dynamic preloaders are an example of graphical loops used in user interfaces such as applications and web pages. As simple as that, dynamic preloaders prevent users of the app or website from getting too bored or restless while waiting for the next page to load.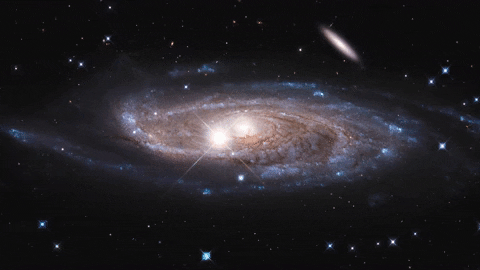 But larger, more complex graphics like posters and signs can also be converted into dynamic graphics loops. They can be displayed on LED screens for events or on storefronts. In the digital realm, graphic loops can replace static images for ads, social media posts, or a website's main image.
5. Graphical explainer video
It can be difficult to convey a heavy flow of information with a few words or with an image. When even complex infographics struggle to do the job, and when your brochure starts to look a bit overwhelming, it might be time to create a graphic explainer video.
Video enjoys 2D graphics that tell a comprehensive story about your brand and can be implemented as a video ad or featured on your landing page. It's a fun and engaging way to present your entire brand story to curious newcomers — an opportunity for an easy-to-understand visual explanation of what you do and how your business can be. can help potential viewers.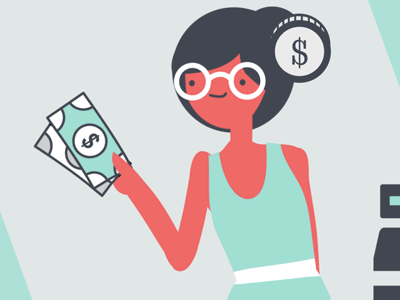 Video explaining graphics are among the most complex and layered motion graphics Design Pickle can help you create. They incorporate music and sound effects as well as unique animation styles and custom visuals to communicate your ideas in the most direct yet memorable way possible.
Pro Tip:  If you can provide voiceover recordings, our Motion Graphics artists can incorporate them into your project — audio voiceovers can make your interpretations more enjoyable. You are extremely efficient!
6. Product animations
Product animation is a type of explanatory animation that highlights the features of a product or service through both typographic and illustrative elements. The reason they are separated from explainer videos or UI/UX explainers is because of their basic purpose: Product animations use motion graphics to quickly and simply illustrate how a product works.
Concise and engaging while providing an extensive summary of your product, product animations are a great way to convey instructions for your product, how it solves a problem, or publicity. value proposition of an individual product.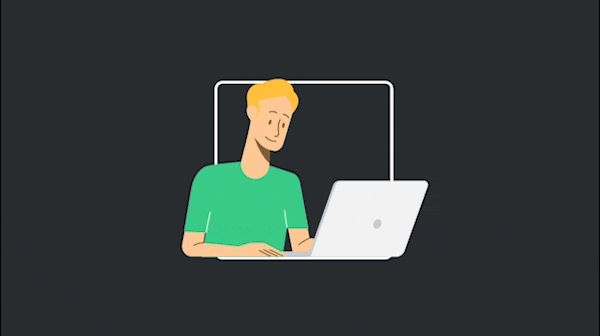 Using a combination of words and graphics, product animations give a perfect, moderate overview to potential customers.
7. UI/UX animations
UI/UX animation is a kind of explainer video. However, they are unique in that they have an almost exact format of the interpreted user interface. This means that there are very few additional elements beyond what a user might expect from the actual app or website.
Using motion graphics techniques, UI/UX animations explain software features more clearly than in a simple screen recording. Existing UI elements can be magnified, processes can be slowed down, and transitions can be smoother between steps.
Written or recorded instructions are fine, but if you really want to stand out from the crowd and wow your audience, give them a visual tour that accurately  conveys  how they can get results with your software.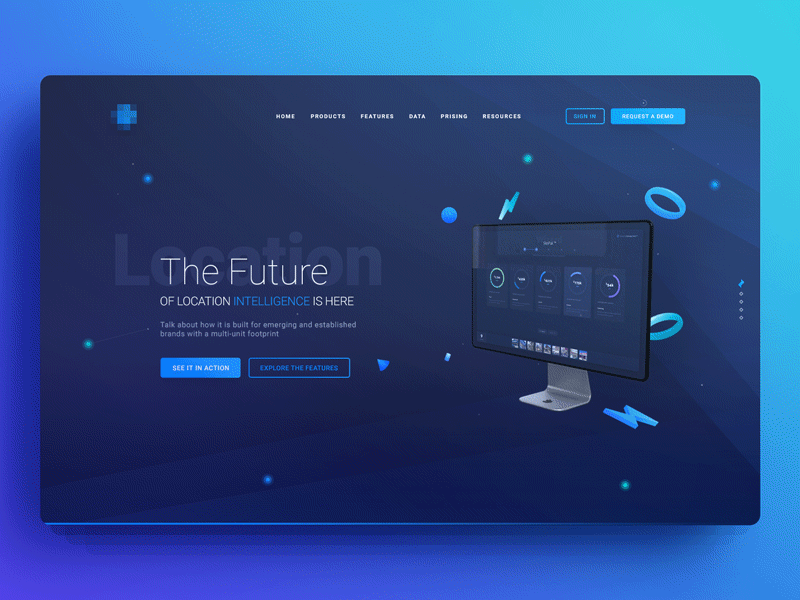 Why tell only when you can point  and  tell? You can guide your audience through your software experience with an animated user interface presentation.
Malu Design's Motion Graphics artists can turn detailed screenshots of your app or website's user interface into dynamic step-by-step instructions — they can even mix and match any version. existing voiceover or voiceover recordings you have for the ultimate experience.
8. Dynamic ads
Animated ads are short videos that focus on specific key points in your business. They add fully animated explanations that are intended to tell comprehensive stories about the brand and are up to 90 seconds long. Unlike full explainers, these ads focus on specific features, timely promotions, or other special events.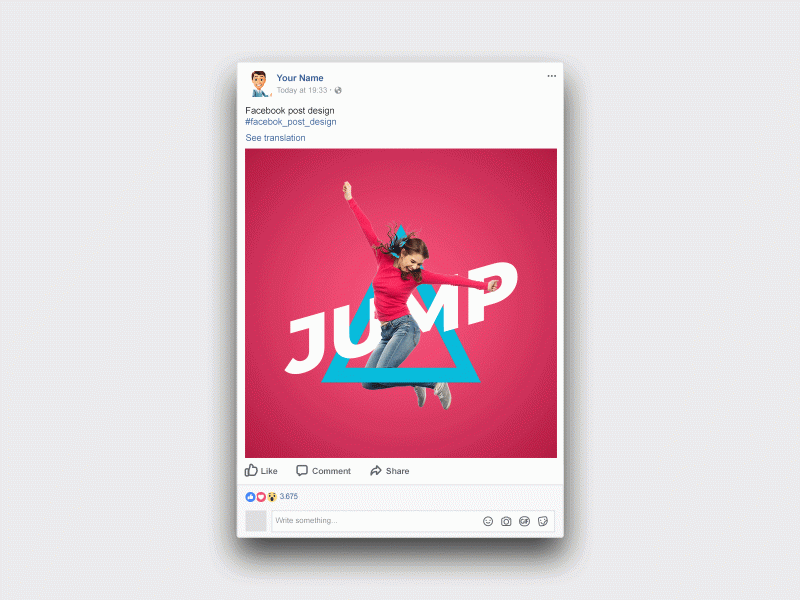 Animated ads can be used on different social media platforms, like Facebook, Instagram, LinkedIn and YouTube. Malu Design Motion Graphics artists create and export the video required by your intended online platform.
9. Dynamic content
Much like enhanced dynamic titles, transparent animated assets behave a bit like static PNG images: They are displayed with transparency enabled so that you or your video editor can easily place them on. on existing footage. Layering elements, commonly referred to as composites in video compositions, allow motion graphics artists to create custom elements that you can overlay on any video or image that you had.
They're perfect for video intros, endings, and transitions. You can also use them in your "likes and subscribe" calls, or to add "floating" objects to help clarify what you're saying in a video presentation. Basically, if you want to add something other than an enhanced animated title to your videos or images, this is the requirement you need to spice up your content!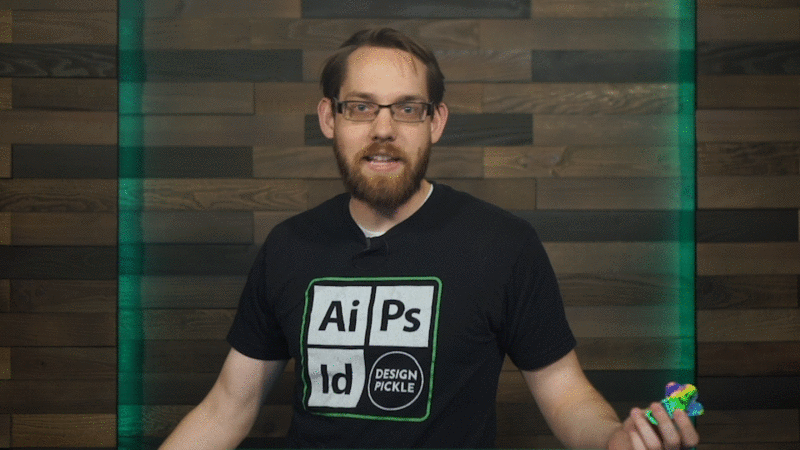 Hopefully the above information will help you have more basic understanding of motion graphics and animation, as well as how to use the following animation methods appropriately and in accordance with the message you want to convey. .