With a global download count of more than 3.5 billion, TikTok is gradually becoming a new "playground" chosen by many businesses to make products more accessible to customers. 
Known as a social video application that emerged from China in late 2017, the appeal of TikTok and its rapid growth has given users unlimited creativity to create videos. make viral videos (popular videos, spread widely).
Because of that, the fact that TikTok officially allowed the implementation of advertising campaigns from 2019 is a new direction for advertisers, changing the digital advertising market in Vietnam somewhat. It can be seen that during the outbreak of the Covid-19 epidemic, the duration of Tiktok users increased greatly and was an ideal choice for businesses to not be interrupted in product advertising. As always, Malu does not miss this new playground and constantly actively exploits it to bring effective marketing to customers.
1. What is TikTok?
TikTok is a video social networking platform, allowing users to capture, edit and post those videos with a fairly short duration, just under 60 seconds. The more diverse and creative the video content on TikTok, the more attractive and contagious. Simple, flexible, easy to use and trendy, these are the plus points that TikTok scores with users.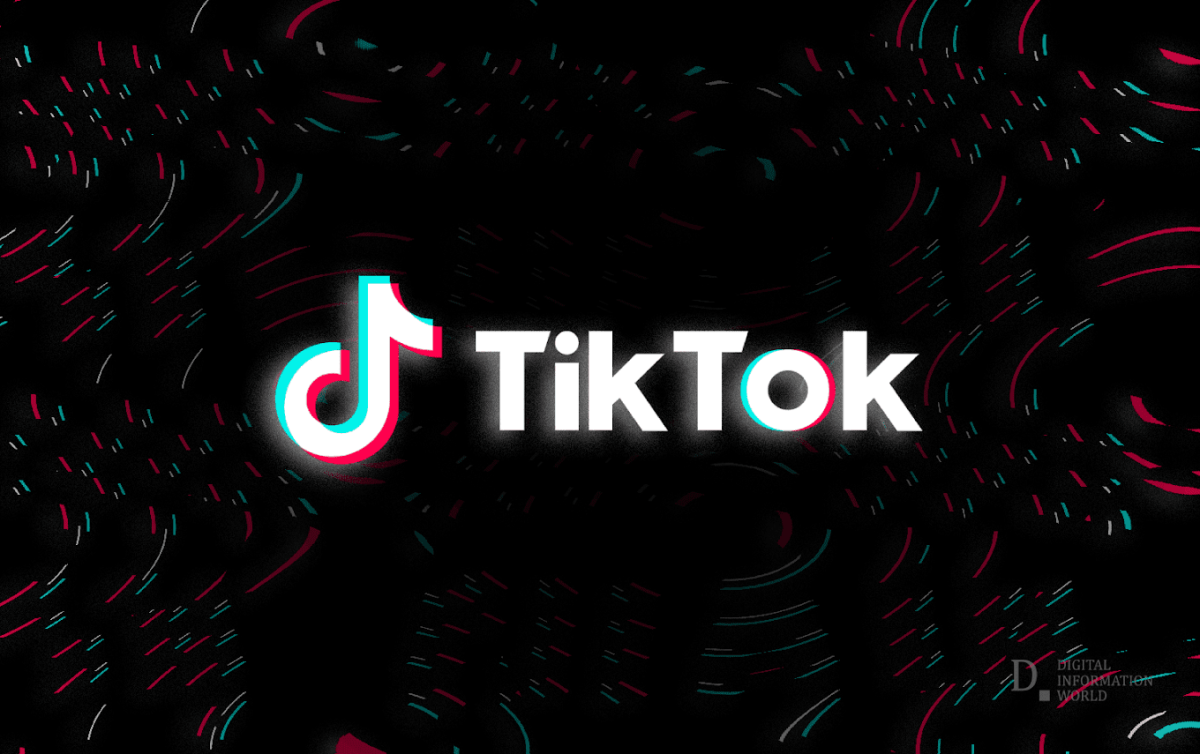 TikTok Ads are known for short videos under 15 seconds that often have attractive music and eye-catching entertaining content, to serve to advertise certain products and services. TikTok tends to encourage user creativity, which means providing an effective, novel, non-boring advertising platform.
TikTok Ads is a novel and effective advertising platform
2. What is Tiktok Marketing?
TikTok marketing  includes activities related to the communication of a product or service through the TikTok application platform. The goal of businesses when marketing at TikTok is to introduce as many users to the products and brands on TikTok.
With  TikTok Marketing , you can completely bring your products and brand to millions of users. Marketing with short videos with clear content and specific messages. For videos on TikTok to be effective, your videos must be impressive, with novel content and catchy audio.
3. Should businesses consider doing Marketing on Tiktok?
Although it is a later birth application compared to other social networking giants like Facebook or Instagram, TikTok has developed extremely impressively and has a strong influence on global trends. Businesses need to consider starting a business on this platform if they do not want to lose their competitive advantage in the market.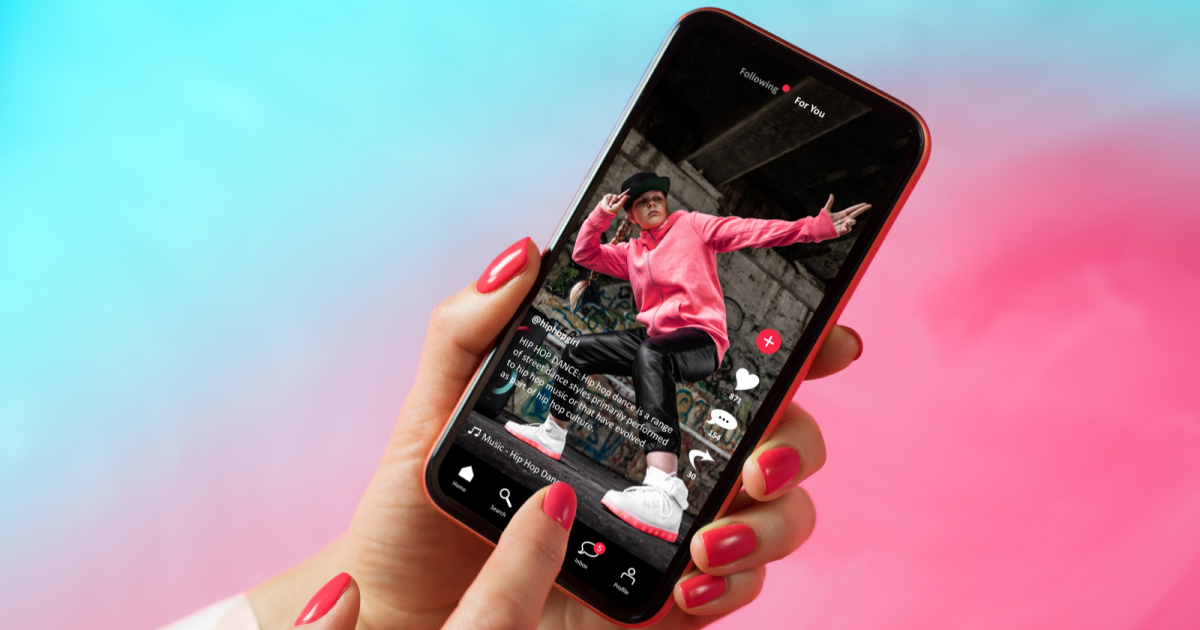 TikTok's growth rate
With the unique and innovative features offered by  TikTok marketing , this app has achieved a record number of users. At the beginning of 2018, the new app attracted around 55 million users worldwide. Since then, that number has skyrocketed to 217 million at the end of 2018 and 507 million at the end of 2019. As of April 2022, TikTok has more than 3.5 billion users, according to ByteDance.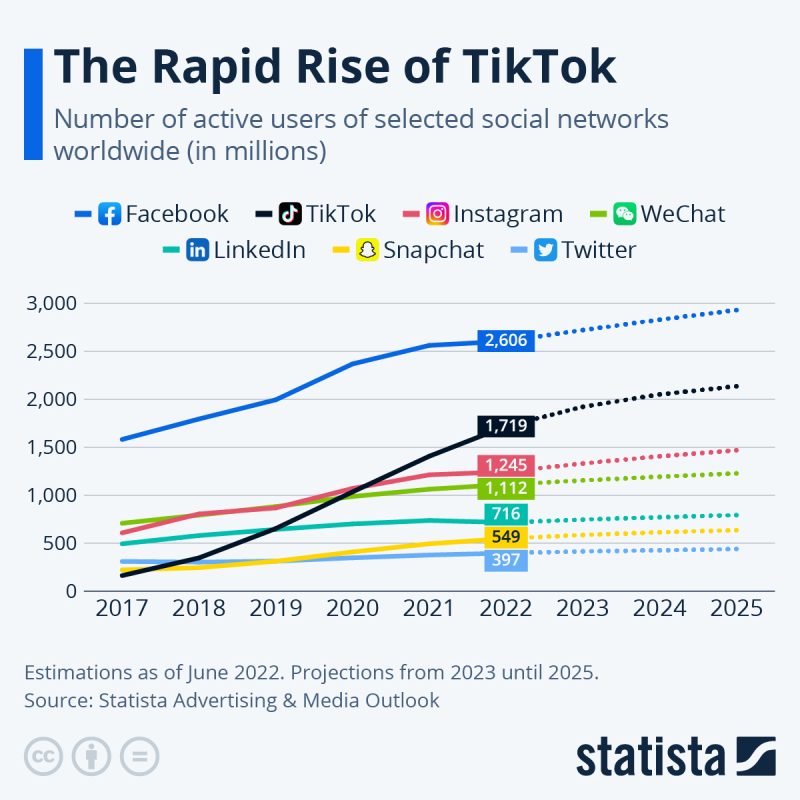 According to the latest stats, TikTok recently overtook YouTube about a year ago, with users watching an average of more than 24 hours/month on the platform in June 2020. On YouTube, that number is 22 hours and 40 minutes/month.
Tiktok is considered the most successful Chinese technology company in attracting users around the world.
Amazing numbers in terms of revenue
TikTok's main revenue comes from displaying ads and helping businesses create promotional videos. TikTok marketing  is also providing businesses with other forms of advertising. Each form provided by Tiktok is said to bring in an average of 150,000 USD / day.
In 2018, TikTok earned more than $3.5 million from in-app purchases from users of the platform.
According to Shanghai Hurun Research Institute, from December 2020 to mid-July 2021, out of a total of 428 companies that added value, ByteDance – TikTok's parent company witnessed the second highest growth when it added value. increased to 168%, reaching a value of more than 280 billion USD.
Audience on TikTok
TikTok is aimed at young and modern generation users. According to figures from the prestigious market research firm Globalwebindex in 2019, more than 40% of TikTok users are between the ages of 16 and 24. Besides, women dominate over men in the total number of users. in all age groups.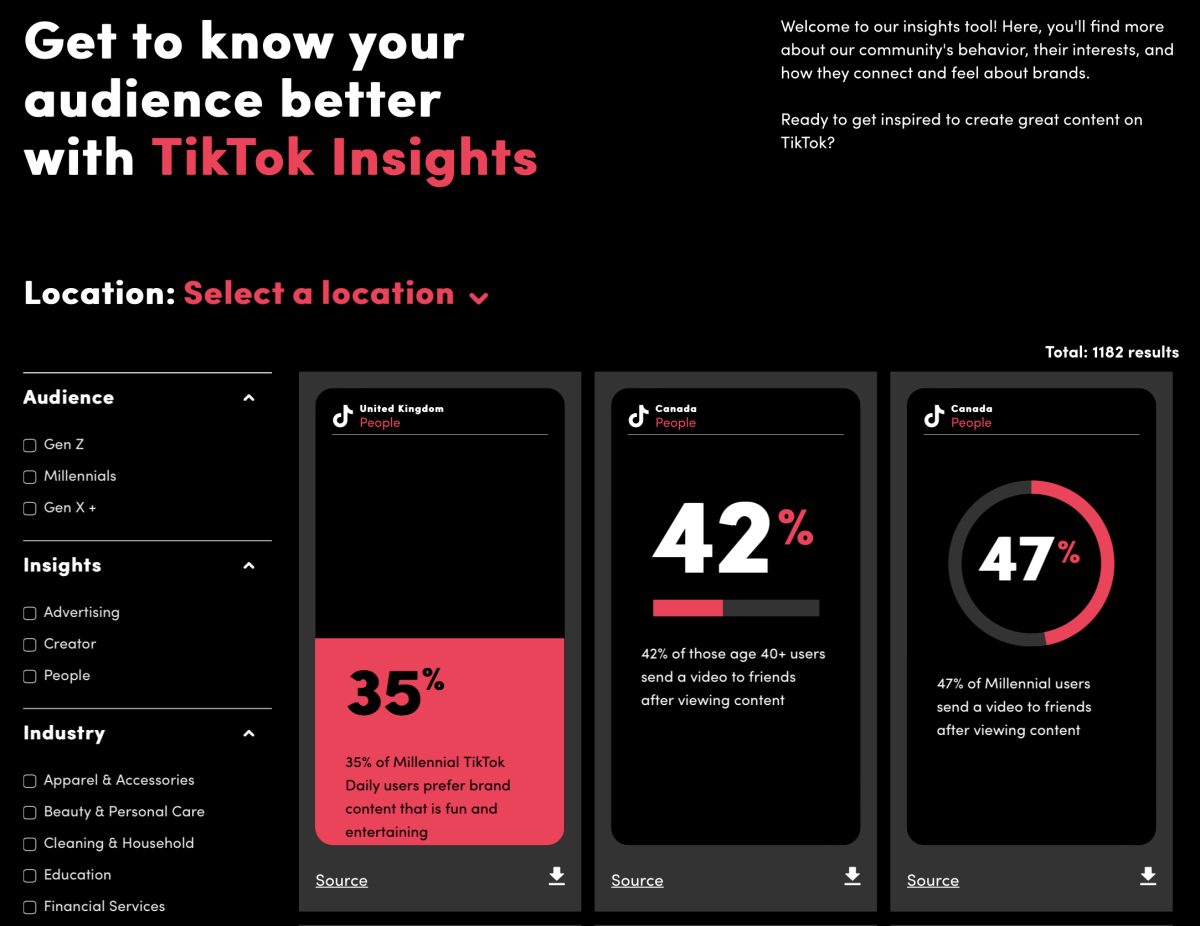 The founder of TikTok understands the tastes of young people in the 21st century very well. That is evident in their understanding of what their users have in common and what habits they have in life. This application allows users to freely express themselves and unleash their creativity through posted videos. This clear understanding of user psychology has made Tiktok especially popular with young people.
User behavior on TikTok
According to the research results of BusinessOfApps, on average, users use the TikTok app for more than 52 minutes per day. And more than 90% of users access this application more than 2 times per day. The special thing is that despite owning a huge number of users, most of Tiktok's users only use this application to watch instead of uploading personal videos.
4. Reasons to advertise on TikTok
Possessing a significant number of users
The latest TikTok statistics show that as of April 2022, the popular app has been downloaded more than 3.5 billion times worldwide, doubling in just over 1 year. In Vietnam, TikTok is ranked 3rd in Vietnam in terms of downloads on both iOS and Android platforms, and records 12 million users who regularly register to use TikTok.
Therefore, it can be considered that TikTok is a platform with great potential for businesses to carry out successful communication and advertising campaigns and reach customers easily.
Engage customers with creative content
In the Vietnamese market, most TikTok users are under 30 years old and have the ability to catch trends quickly, use multiple social networks, and be proficient in technology devices. This audience tends to be highly self-expressive, loves breakthrough creativity, the characteristic of TikTok is that it completely meets this taste of young people.
Moreover, TikTok does not limit the creativity of businesses and brands, so mediators can freely create attractive and attractive ideas to advertise their products. From there, advertising TikTok will become more effective and bring a successful marketing campaign for your business.
TikTok Ads are created from 3-15 second videos, which have a quick and direct impact on user perception. Videos often have attractive and impressive ideas that will create a trend to be widely spread.
Moreover, with a significant number of users and the ability to easily share videos to other social networking sites, the TikTok advertising campaign is easy to spread and the influence of the brand is also likely to grow widely. more widely.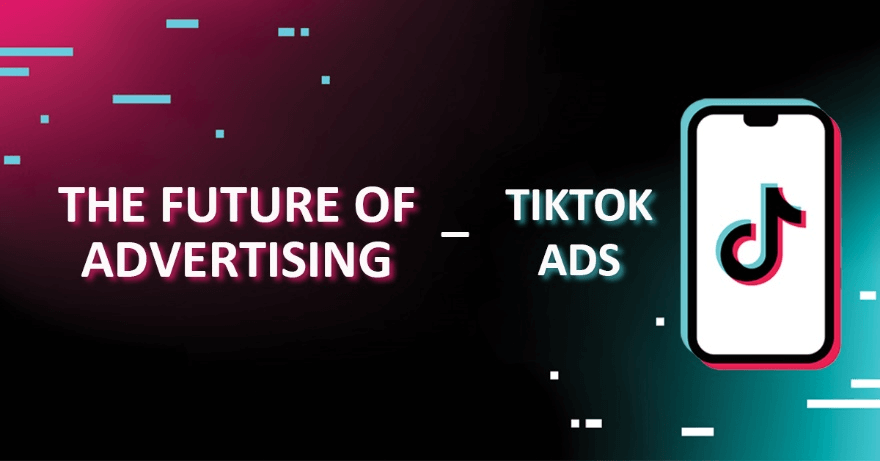 Advertising on TikTok is a new potential marketing trend
5. Advertising methods on TikTok
To run effective ads on TikTok, you need to understand the types of TikTok Ads and how they are displayed. Here are 5 ways that you can apply to advertise on TikTok:
Takeover ads have 2 types of display: Display as soon as you open the app (First-view); Displayed randomly while the user is using the app (Regular). Ads are usually 3 to 5 seconds long. When clicking on an ad via the CTA button, users will be redirected to the brand's homepage or to a hashtag challenge – a type of video with hashtags attached, encouraging other users to imitate to create a trend.
TikTok Brand takeover ads are measured by impressions, clicks, and reach. Impress users in the "first meeting" with creative advertising, it will help you stay in the mind of the customer.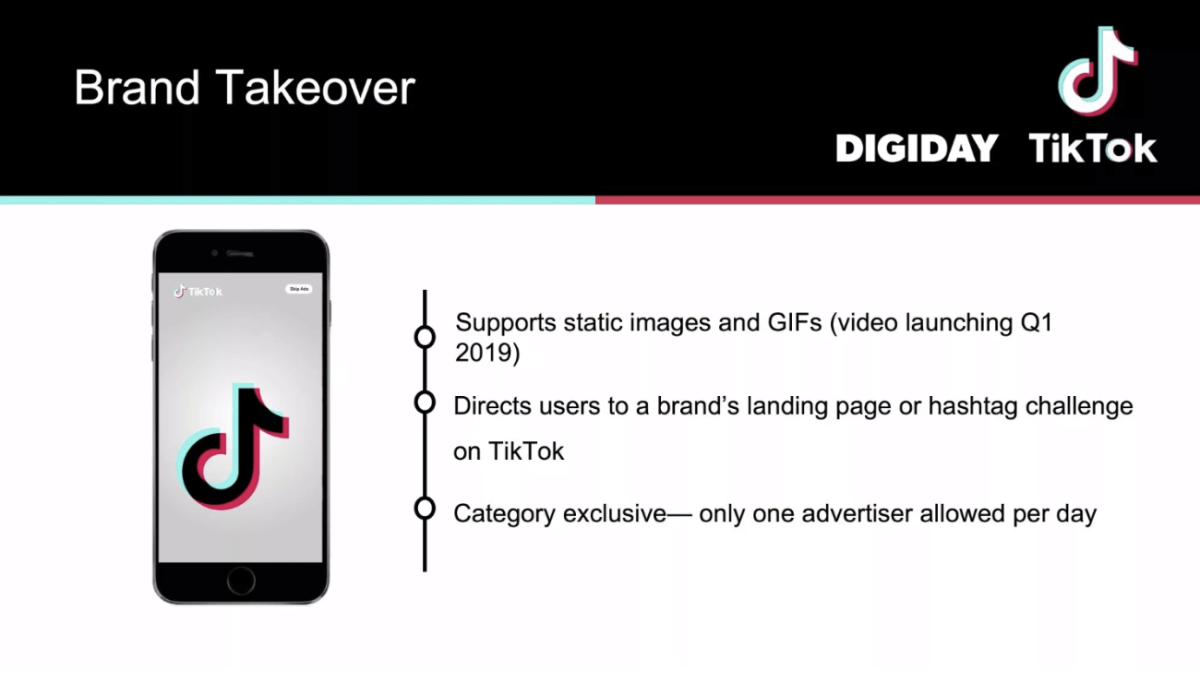 Brand Takeover Ads TikTok Ads
Advertising on TikTok in the form of In-feed video is the type of video displayed in the user's "For you" video stream. This form of Tik tok ads displays support for the link to the brand's landing page or the app download page of the Apple Store and Google Play. It can show up in the first place of a video for a day (One Day Max), or it can be randomly displayed in the first 80 videos when a user surfs a TikTok video (Brand Premium). Divided into 2 categories: Direct native Ad and Direct Diversion Ad:
– Direct native Ad: recommended to increase video views and interactions right on the platform
– Direct Diversion Ad: is a solution to help increase visits access the homepage.
In-feed advertising metrics include impressions, clicks, CTR, total views, average video runtime, and video interactions.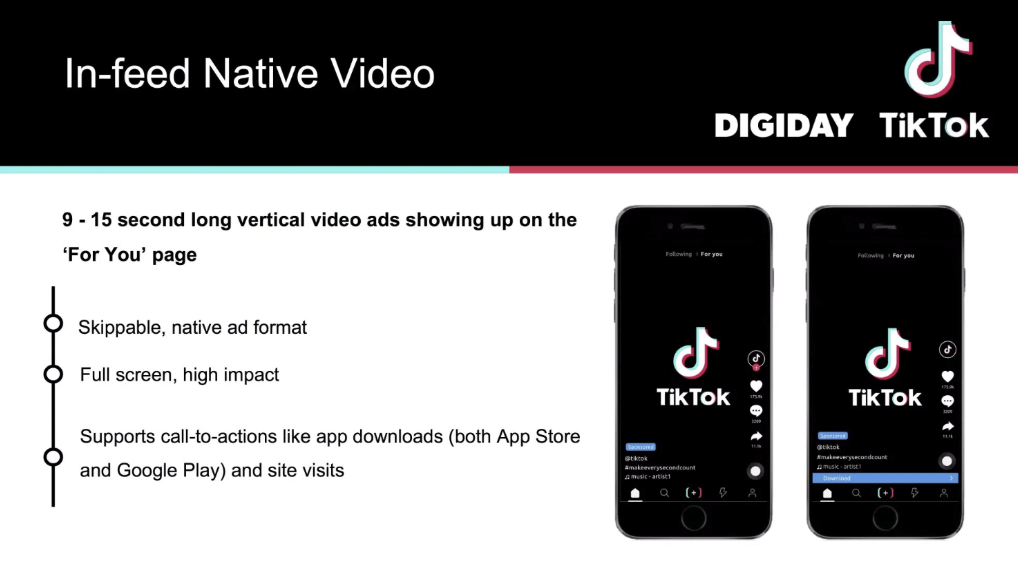 In-feed Video Ads TikTok Ads
Branded hashtag challenges
This is a type of TikTok advertising that creates a trend with a topic attached in the form of a hashtag (#text). Unlike other types of advertising, anyone can use this function to create a new trend at no cost.
Often an influencer's accounts post to create a trend for fans to follow. In the paid version of this function, Tik tok allows banners introducing the challenge to appear in the TikTok Discover section, leading to the brand's homepage or the list of videos participating in the challenge.
This TikTok promotion is measured by views, banner clicks, hashtag page views, videos created, and video interactions.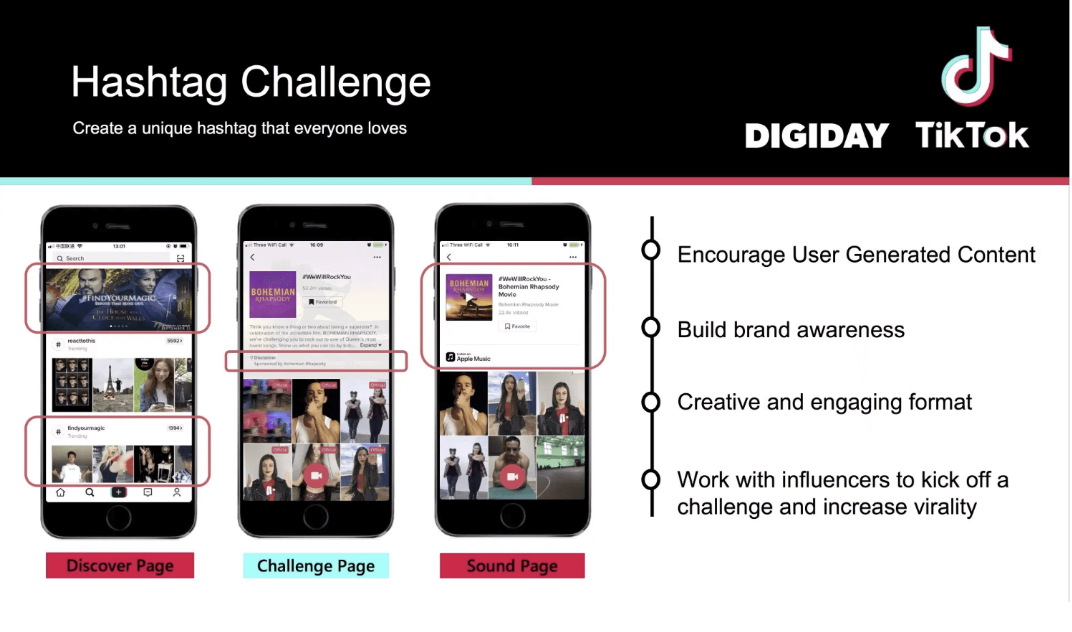 TikTok Ads in the form of Hashtag Challenges
This TikTok Ads works similar to the funny effects of Snapchat and Instagram stories, the lenses created from the brand will appear in the "hot" or "trending" section for the first 5 days of launch and last at least. maximum 10 days. This is a form of TikTok advertising that promotes two-way interaction between users and brands, through user-generated content.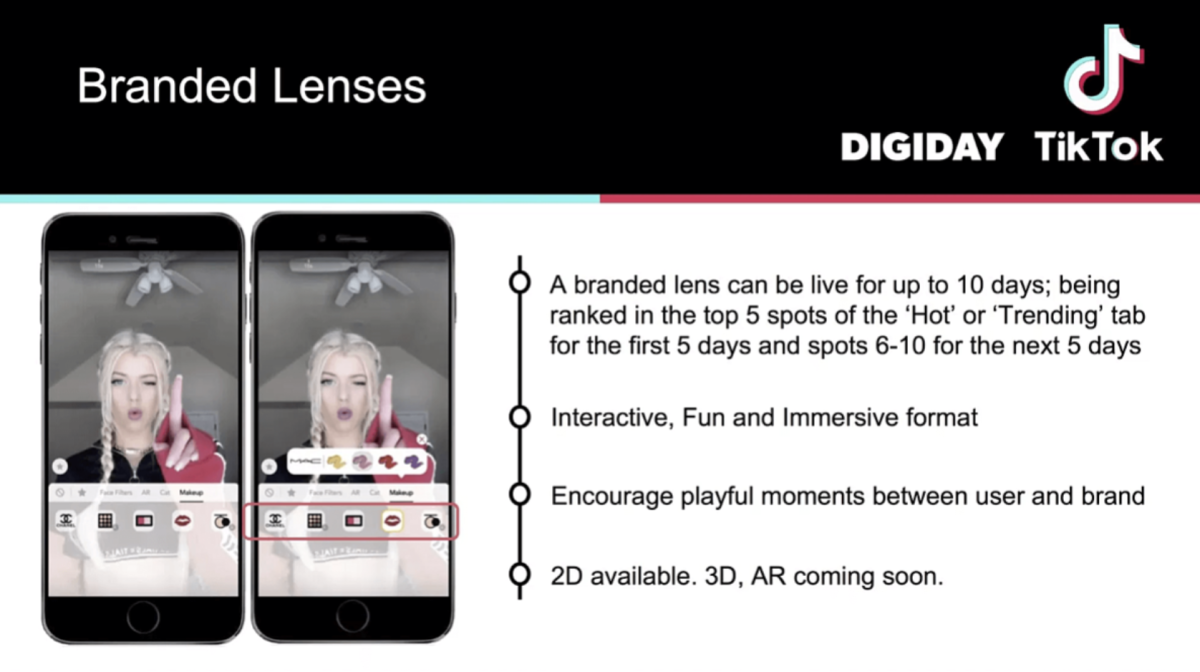 Branded Lens TikTok Ads
Work with Influencers to push content to users
Taking advantage of TikTok Influencers to promote your brand is an effective strategy to help products reach a large audience of potential customers.
At this point, businesses need to choose the right TikTok Influencer for the brand, build a reasonable Influencer use plan, prepare attractive content and send them to TikTok Influencer to produce TikTok videos. The popularity of TikTok Influencers will be the perfect bridge to help products and services quickly reach customers.
Depending on your brand advertising needs, you will choose one of the most effective forms of advertising on Tiktok. The most popular form of "Brand takeover ads" and "In-feed video" help you bring customers to your sales homepage, the conversion rate will be higher. As for "Branded hashtag challenges", when your brand wants to promote widely and cover many customers, this is your opportunity to create a trend that affects them, let them know. and remember your brand.
Malu promotes all 5 advertising forms of TikTok, creating conditions for brands and businesses to have more effective advertising solutions.
summary
TikTok is a video-centric social network, a new form of effective content marketing . With a rapid development rate in recent times, Tiktok is a "delicious piece of cake" for trendy marketers.
Hopefully the information Malu brings here about Tiktok will give you a more specific view of how to advertise on this popular social networking platform.