VinFast is one of the most famous and successful car manufacturing brands in Vietnam. Behind this success is understanding the market and understanding customers to come up with the most effective marketing strategies. Let's learn and analyze VinFast's Marketing strategy in the article below.
Overview of VinFast
According to  Wikipedia , VinFast (or VinFast LLC; abbreviation: VF, full name: VinFast Production and Sales Limited Liability Company) is a Vietnamese electric automobile and motorbike manufacturer founded in 2017. , headquartered in Hai Phong city, led by Mr. James Benjamin DeLuca and Le Thanh Hai as CEO. VinFast Company is a member company of Vingroup corporation, founded by Mr. Pham Nhat Vuong. The company name is abbreviated from the phrase "Vietnam – Style – Safety – Creativity – Pioneer" (the letter Ph changes to F).
The word VinFast represents the desire to build a Vietnamese brand that is classy and recognized in the international arena, opening up opportunities to own cars and motorbikes suitable to the market, tastes and income of people. . Through the field of automobile and motorbike manufacturing, Vingroup also wants to contribute to creating motivation and promoting heavy industry, manufacturing industry, and supporting industries in Vietnam to further develop.
For Vingroup, in the future VinFast will be a new, breakthrough field in the development strategy, playing a key role of the group.
On October 2, 2018, Vinfast officially introduced two Vinfast products: Vinfast LUX A2.0 and Vinfast LUX SA2.0 at the Paris Motor Show. This is the first time a Vietnamese auto brand is present at the world's largest auto exhibition.
Currently, VinFast is distributing electric car and motorbike products in the Vietnamese market, in which names such as Fadil, VFe34 Electric Car, Lux A2.0 and Lux ​​SA2.0 are rising to the top. TOP best-selling cars in the segment recently. In particular, Vfe34 is VinFast's first electric car model that has achieved a record of more than 3,000 orders within 24 hours from the time of opening for sale. Customers who deposit the VFe34 model before June 30, 2021 will receive a preferential price of 590 million, free battery rental for the first year.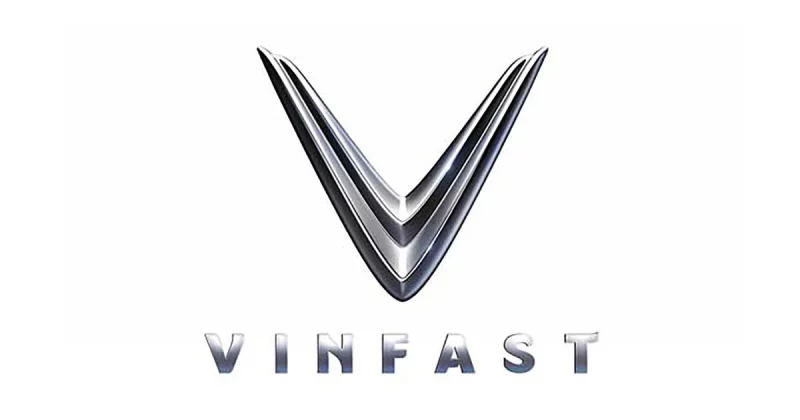 With the ambition to create high-class cars to conquer the world auto market, participating in the process of creating VinFast cars are influential names in the auto industry such as famous design firms. Pininfarina, the prestigious general contractor manufacturing Magna Steyr or the world's No. 1 powertrain system AVL. There are also world-class strategic partners such as BMW, General Motors, Bosch, Siemens,…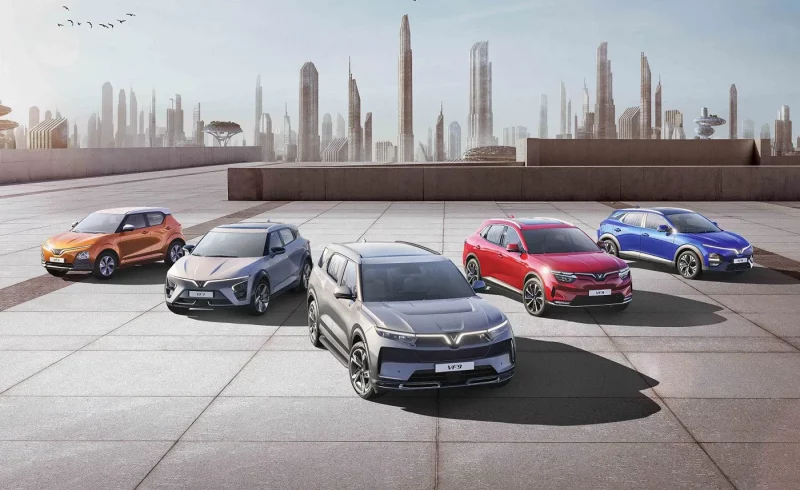 Analyzing Honda's Marketing strategy in Vietnam

Detailed analysis of the Marketing strategy of Innisfree – Famous Korean cosmetics brand
Analyzing 4 Marketing strategies  

that help Vinfast lead 3 auto segments

 
VinFast is one of the most famous car manufacturing brands in Vietnam. To achieve outstanding achievements in brand positioning, attracting customers and increasing sales, VinFast has developed and applied effective marketing strategies.
Let's analyze Vinfast's 4 most prominent marketing strategies in this section.
Take advantage of social networks (Social media marketing)
Social Media Marketing is an effective marketing method that helps businesses reach a large number of potential customers, thereby building appropriate strategies to attract them online. Social networking platforms and conversion optimization.
Currently, most business customers access the Internet and use social networking platforms (Social Media) every day. According to statistics from Statista.com in 2020, people spend an average of 135 minutes a day using social networks.
With undeniable popularity, Social Media are clearly effective platforms for businesses to reach a large number of customers, deploy appropriate marketing campaigns to attract them and increase conversion rates. convert.
Read more details about how to implement Social Media Marketing in the article :  [Instructions] 6 steps to implementing an effective Social Media Marketing strategy
Understanding the importance of Social Media, VinFast has also taken advantage of social networks to promote the brand and attract customers.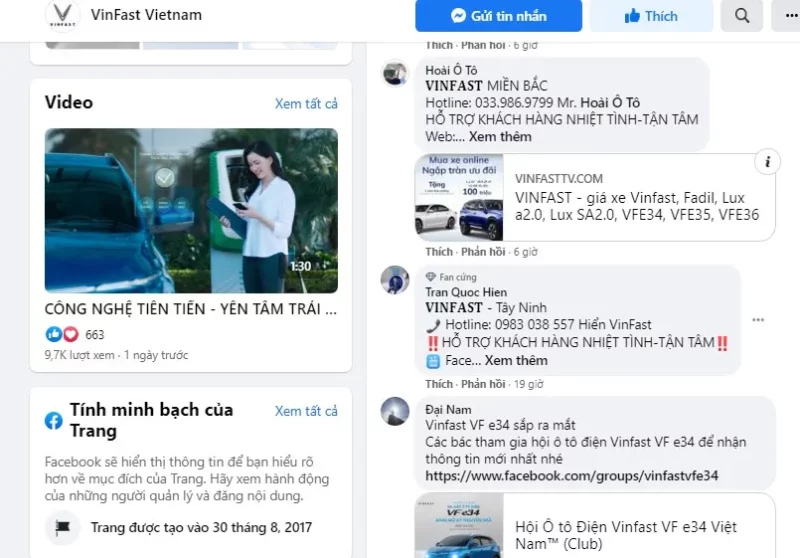 VinFast's Marketing strategy is to target communication on social networks – where Vietnamese users are largely using to reach and promote the brand.
On VinFast's official fanpage, this brand's seeding achieved positive results, receiving up to 90% positive feedback. Besides, when asked about VinFast, up to 80% of people answered that they know the brand and look forward to the launch of VinFast car product lines in the domestic market.
Attach ethnic elements to the product
Attaching ethnic elements to products is also a marketing strategy of VinFast.
The fact that a wonderful product line that seemed to only appear in the world is now produced in Vietnam has aroused the ideal of "national self-respect" of the Vietnamese people. The first car labeled 100% "made in Vietnam", produced and operated by Vietnamese people in the market is a factor that helps VinFast attract the attention of Vietnamese customers.
VinFast is a brand that affirms: "Vietnam can also produce its own cars." The brand has aroused the pride of Vietnamese people before entering the "racetrack" of the auto industry.
This will definitely be a great pride when having a car in the style of "'Made in Vietnam" for the first time. The cars are owned by Vietnamese people and launched at an international exhibition like the Paris Motor Show. The slogan that VinFast uses also shows the spirit of national pride: "Strong spirit of Vietnam" with the message: "Pride of Vietnamese people".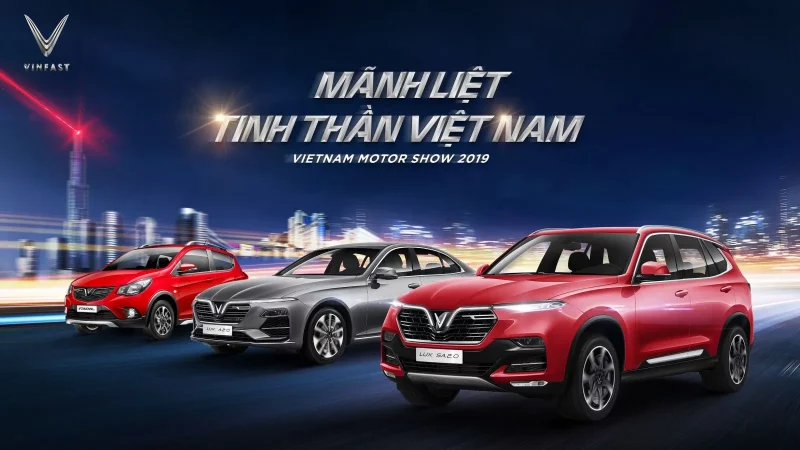 Use Influencer Marketing
Influencer Marketing is also another effective marketing strategy of VinFast.
When taking advantage of Influencer Marketing effectively, businesses can improve brand recognition, win customer trust as well as advertise products to a large number of customers easily.
Read more details about Influencer Marketing in the article :  Roles & 5 steps to implement Influencer Marketing
Using Influencers is a trend and it is certainly an indispensable choice in the Marketing campaign of a large brand like VinFast. This is even considered an important point in the communication strategy of "the first automobile brand in Vietnam".
VinFast has chosen David Beckham – an extremely famous former football player as its partner in brand promotion. David Beckham with the image of an elegant gentleman, a famous football player and a successful businessman is a great representative image for the positioning goal of the VinFast car brand.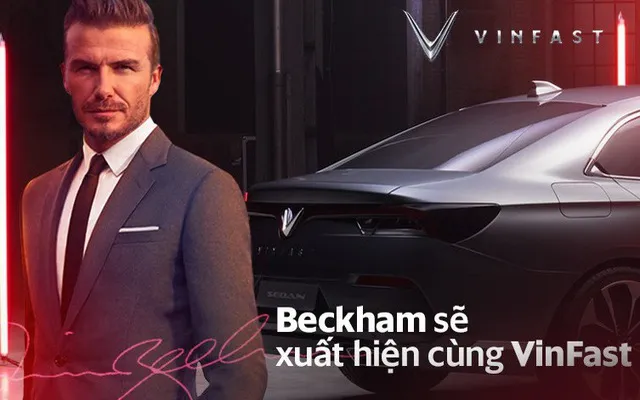 In addition, VinFast also invited Miss Vietnam 2018 Tran Tieu Vy, model Tran Quang Dai, Vietnam Universe Runner-up 2017 Hoang Thuy… and many major media companies around the world to appear at the Paris Motor Show. These are all people with great influence and popularity both domestically and internationally.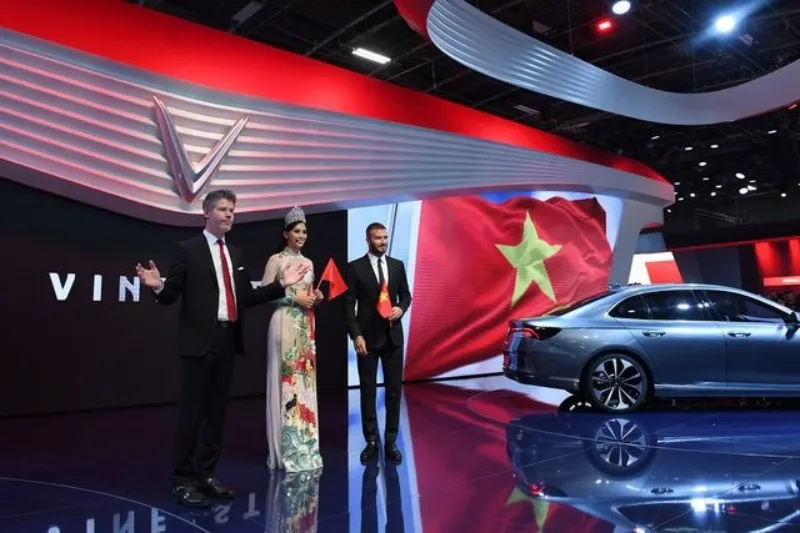 The cooperation with famous Influencers has shown that VinFast's Marketing strategy is truly invested. This investment represents not only communication power and effort but also a huge financial resource.
Focus on improving brand awareness
We can see that Vingroup spends a lot of money in building the VinFast brand as well as developing car models. It is not difficult to see that the Vietnamese car company wants to put quality first and position the brand as a high-end car manufacturer.
For VinFast, it is necessary to first build a brand and gain the trust of  target customers  before thinking about profit and sales goals.
VinFast chose to start with high-end car models to build trust with customers. Their long-term and sustainable development strategy does not encourage them to produce cheap cars from the first day they enter the market.
VinFast's 4P Marketing Strategy 
VinFast has also implemented its Marketing strategy according to its 4P model effectively. So what is VinFast's 4P Marketing strategy like?
VinFast's Marketing Strategy on Products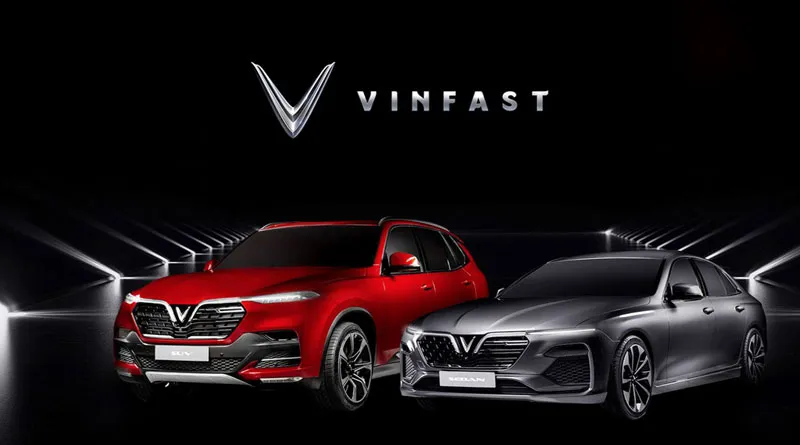 VinFast's product line is extremely diverse. As of 2021, VinFast has deployed car lines including: VinFast Fadil, VinFast Lux (including SUV VinFast LUX SA2.0 and Sedan VinFast LUX A2.0), VinFast President and VinFast Premium (including 7 models: VinFast Pre A Hatchback, VinFast Pre B Hatchback, VinFast Pre C Sedan and CUV, VinFast Pre D Sedan, SUV and MPV family car).
VinFast's marketing strategy for products is the market leader strategy. VinFast's brand positioning is "The first automobile manufacturer in Vietnam". Therefore, VinFast's product factors must also be leading factors.
Some leading factors of VinFast can be mentioned as: leading production technology, leading manufacturing technology and leading design. VinFast has hired two famous Italian designers, ItalDesign and Pininfarina (ItalDesign is a famous designer associated with the names of Ferrari and Lamborghini); At the same time, it cooperates with famous global automotive engineering and manufacturing companies such as Magna Steyr and Bosch, AVL, ZF, GROB, Thyssenkrupp, AVL and MAG.
Cooperating with these famous brands not only helps VinFast have quality on par with car manufacturers around the world, but also strengthens the image of classy Vietnamese cars in the hearts of users.
VinFast's Marketing Strategy on Price (Price)
Regarding VinFast's marketing strategy regarding price, VinFast's target customers are those who want high-quality cars that are affordable. Based on this demand, VinFast has  priced its products  higher than Korean and Japanese car manufacturers, but lower than European car manufacturers such as Mercedes or BMW.
Specifically, Fadil cars are priced from 414 – 490 million, slightly higher than competitors such as Yaris Toyota, I10 Hyundai, Morning Kia. Lux SA 2.0 car 1.5 billion VND – 1.8 billion VND competes with products in the same segment such as Honda CR-V, Toyota Fortuner, Hyundai Santafe, Kia Sorento.
VinFast cannot use the market penetration strategy (low price so the product can gain market share more easily) or the skimming strategy (high price) because VinFast has just entered the automobile manufacturing industry and has no experience or name. year old.
Read more:  top 10 product pricing strategies favored by brands
VinFast also regularly implements sales discounts and promotions such as: Give away vouchers of up to 70 million when buying Fadil cars, give away 150 million vouchers when buying LuxA cars and give away 200 million vouchers when buying Lux SA.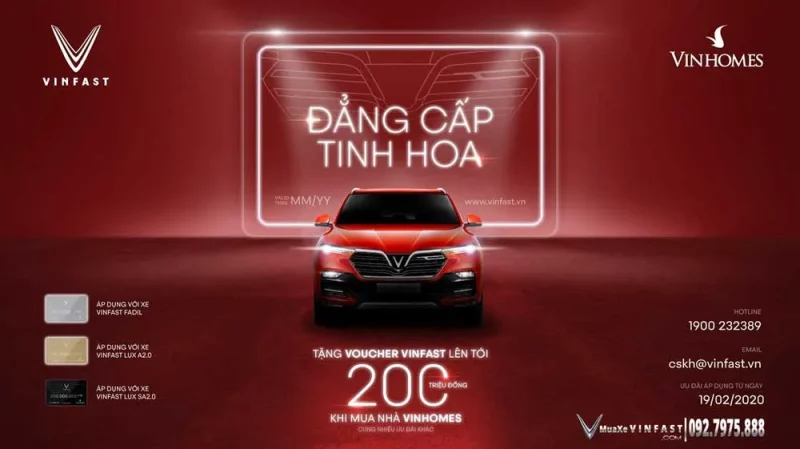 VinFast's Marketing Strategy on Distribution System (Place)
For VinFast's marketing strategy regarding the distribution system, Vinfast has chosen the distribution form of wholesale through one-level distribution channels. Specifically, Vinfast's distribution system operates linearly in the following direction: VinFast -> Distributor -> Customers.
Along with rigorous selection of conditions to become its official agent, VinFast also offers many policies to support agents in its distribution channel.
In addition, inviting individuals and units selling other car models such as Kia, Toyota, Mazda, Honda,… to join your distribution system is also one of the important strategies in expanding Expanding the brand's distribution network nationwide.
An effective distribution system strategy of VinFast is that instead of designing and managing a distribution system itself, which takes a lot of time and human resources, VinFast has chosen to cooperate with GM (General Motors) to Promote trade promotion strategies for both VinFast and Chevrolet cars in the Vietnamese market.
With this cooperation, VinFast owns a relatively wide system of distribution channels that if built from scratch would probably take a lot of time.
VinFast's Marketing Strategy on Mixed Promotion (Promotion)
Regarding VinFast's Marketing strategy for mixed promotion, VinFast has implemented policies on promotional incentives, advertising campaigns and widespread communication.
For promotional incentive programs, Vinfast implements unique sales policies such as: 3-zero price policy (no investment depreciation costs, no financial costs and no profits) on the first day of launch. , incentive "0 registration tax and 5-year warranty", 10% discount when paying directly, loan interest exemption for the first 2 years for customers paying in installments… At the same time, 5-year installment payment policy and after-sales service also helps VinFast retain old customers and even turn them into "brand ambassadors" of this car company.
For advertising and communication campaigns, VinFast has taken advantage of social networks to promote and increase its brand awareness. Recently, VinFast's TVC advertisement was broadcast on CNN channel produced by AKQA – the world-famous media company behind million-dollar publications of famous car brands.
In just 30 seconds, the image of VinFast appeared particularly impressive with the slogan "Boundless Together" (Breaking all limits with you), cleverly interwoven with images of daily life and majestic natural scenery. Typical latitude of Vietnam.
The special highlight of the TVC is the V-shaped detail hidden in all suggestive frames, delicately integrated under the images of energy wind turbines, flying birds, terraced fields… in absolute harmony. with the embossed 3-letter V logo symbolizing the layers of meaning: Vietnam – Vingroup – Rising. Human elements and majestic nature are also clearly shown in the TVC.
The images in the TVC represent a global message with the spirit of breaking through all limits and the desire to reach a better life for everyone.
VinFast products in the TVC have also been cleverly integrated, such as the inclusion of the most valuable details at the front of the VinFast car: the V logo and LED light strips on both sides, creating high recognition for the brand.
At the end of the TVC, the design image of the VF e36 car model is impressively revealed. It is known that this is also a car model that will be sold simultaneously in Vietnam and the US, Canadian and European markets in the near future.
Summary
VinFast is one of the most famous and successful car manufacturing brands in Vietnam. Behind this success is understanding the market and customers to come up with the most effective marketing strategies.
Some outstanding VinFast Marketing strategies include:
Take advantage of social networks

Associate products with ethnic elements

Use Influencer Marketing

Focus on improving brand awareness
Hopefully through this article, you can understand more about VinFast's Marketing strategies and can refer to this case study to deploy appropriate marketing strategies for your brand.