To become one of the famous beverage brands in the world, Coca-Cola has effectively built and deployed international business strategies. Let's learn and analyze Coca-Cola's international business strategy in the article below.
l. Overview of Coca-Cola
According to  Wikipedia , Coca-Cola (English: The Coca-Cola Company) is a beverage business and an American multinational manufacturer, retailer, and marketer of non-alcoholic beverages and syrups. Coca-Cola is headquartered in Atlanta, Georgia, and was founded in Wilmington, Delaware.
Coca-Cola (often abbreviated as Coca) is also a brand of carbonated soft drink containing saturated carbon dioxide water produced by the Coca-Cola Company. Coca-Cola was prepared by pharmacist John Pemberton in the late 19th century with the original intention of becoming a brand-name medicine. However, American businessman Asa Griggs Candler later bought the formula for this drink, and with smart marketing tactics, he turned Coca-Cola into one of the leading products in the soft drink market. carbonated sweets in the twentieth century.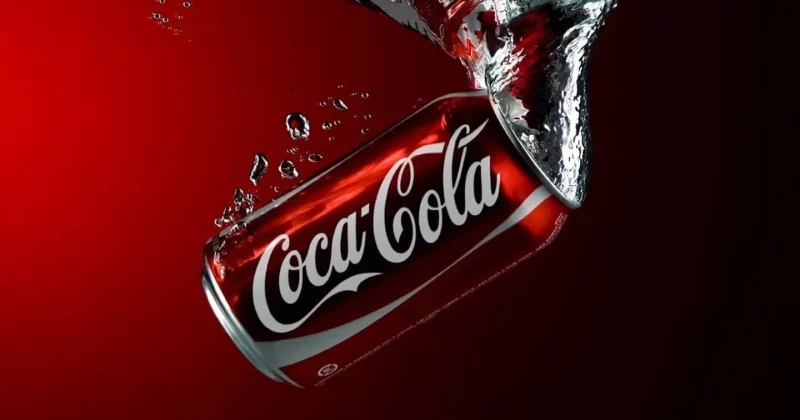 The Coca-Cola Company will be responsible for producing the liquid concentrate. This water will then be sold to licensed Coca-Cola bottling plants around the world. The bottled Coca-Colas are then distributed and shipped to retail stores, restaurants and vending machines around the world. The Coca-Cola Company also sells the concentrate in soft drink containers at foodservice distributors and major restaurants.
The Coca-Cola Company has introduced a variety of products under the Coke brand. One of the famous products among these is Diet Coke. There are also Caffeine-Free Coca-Cola, Caffeine-Free Diet Coke, Coca-Cola Cherry, Coca-Cola Zero, Coca-Cola Vanilla, and other The special edition comes in lemon, lime and coffee flavors.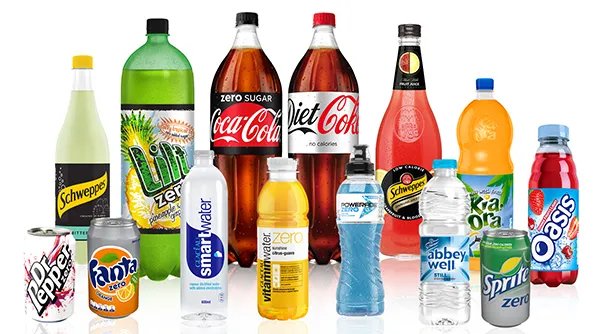 As of 2013, Coke products were distributed in more than 200 countries worldwide. Based on Interbrand's 2015 "best global brands" study, Coca-Cola ranked third in terms of brand and commercial value.
Coca-Cola was first introduced in Vietnam in 1960 and officially appeared in Vietnam in 1964 when the United States lifted the trade embargo.
Since its founding and headquartered in Atlanta, Georgia, the Coca-Cola Group is currently operating in over 200 countries around the world. The Coca-Cola brand is always the top selling soft drink brand and everyone in the world loves Coca-Cola or one of the group's other attractive drinks. Today, the Coca-Cola Group has succeeded in expanding the market with many different types of drinks, initially carbonated water, and then fruit drinks, energy drinks for sports, mineral water, tea and some other types.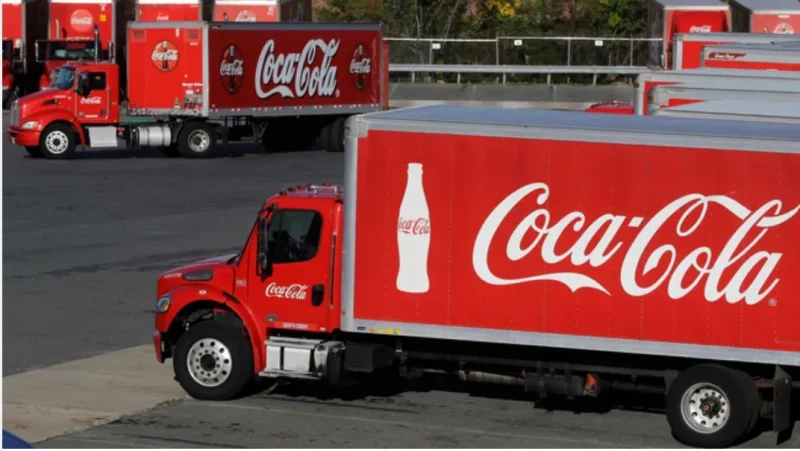 Coca-Cola accounts for 3.1% of total beverage products worldwide. Of the 33 famous non-alcoholic beverage brands in the world, Coca-Cola owns 15 brands. Every day Coca-Cola sells more than 1 billion types of drinks, every second more than 10,000 people use Coca-Cola products. On average, an American drinks Coca-Cola company products once every 4 days. Coca-Cola is now present in all continents of the world and can be recognized by the majority of the world's population.
Coca-Cola Vietnam currently has factories located in Ho Chi Minh City, Da Nang and Hanoi, creating about 4,000 direct jobs as well as indirectly creating 6 to 10 times more jobs from activities. in its supply chain.
With the orientation of becoming a comprehensive, consumer-oriented beverage company, the company constantly improves and provides a variety of quality beverages, including low-sugar and sugar-free product lines. , while diversifying designs and expanding business coverage.
Analyze Coca-Cola's market penetration strategy

Distribution strategy of Coca Cola in Vietnam
ll. SWOT analysis of Coca-Cola
The SWOT model  is a famous tool known and applied by many businesses because of its usefulness in helping managers analyze important factors inside and outside the business from which to establish strategies. appropriate strategy and business plan.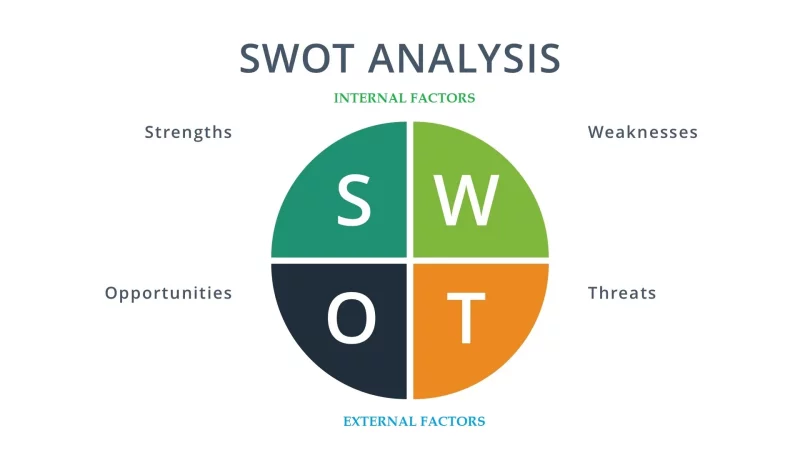 SWOT stands for 4 words: Strengths, Weaknesses, Opportunities and Threats – is a famous model that helps businesses analyze and build your business strategy effectively.
Among the 4 elements of the SWOT model, strengths and weaknesses are two factors for internal assessment of the business. For these two factors, businesses can control and change. Often these factors are related to company operations, assets belonging to the business, product development, etc.
Besides, the remaining two factors, opportunities and challenges, are external factors that are often related to the market and are macroeconomic in nature. Businesses may not be able to control these two external factors. Businesses can fully seize opportunities, but they must also pay attention and be wary of external challenges that can occur at any time.
1. Strengths
Regarding the strengths in Coca-Cola's SWOT model, this brand has some outstanding strengths below.
Famous brand
On a global scale, Coca-Cola is the world's number one supplier of drinking water, juices and juice-based drinks, ready-to-drink tea and coffee.
Since returning to the Vietnamese market in 1994, Coca-Cola has invested more than 200 million USD in this market and has bottling factories in Ha Tay (old), Da Nang and Ho Chi Minh City. The company provides Vietnamese consumers with many famous beverage brands such as Coca-Cola, Sprite, Fanta, Thumbs Up, Coca-Cola Light (for dieters), Schweppes; along with new products such as Minute Maid Splash orange juice, Joy bottled pure water and Samurai energy drink.
Confidence
If there is a brand that is considered confident it is Coca-Cola and this confidence is clearly shown in their advertising slogans.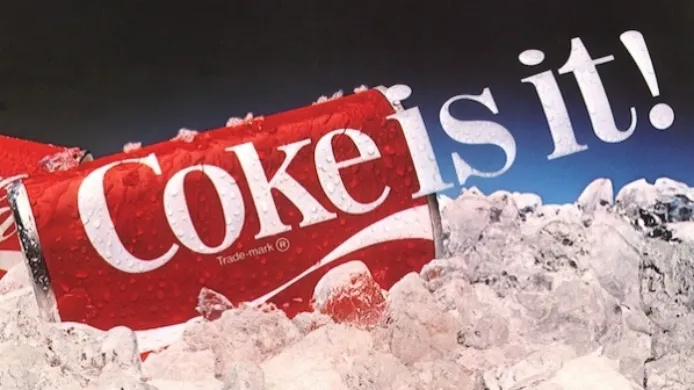 Topic sentences such as "The Nation's Great Non-Alcoholic Drink" (1906), "6 Million a Day" (1925), "The Real Thing" (1942), "What You Want Is a Bottle of Coke" (1952) , "It's Coke" (1982) and "It's Always CocaCola" (1993) all demonstrate the brand's ambition and confidence.
Wide distribution network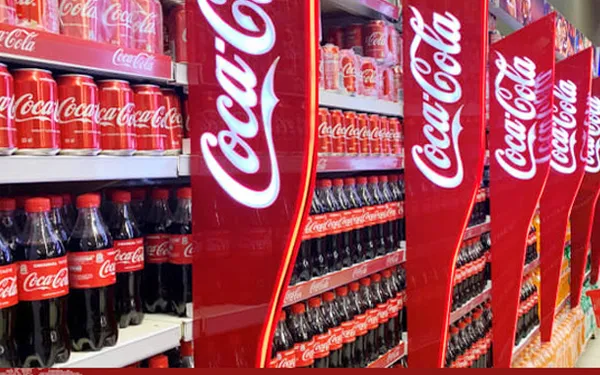 Thanks to its large market share and market dominance, Coca Cola can hold high bargaining power over its suppliers and business partners. Based on that, this company can have better transaction negotiations and become more flexible in its operations.
Read more:  Coca Cola's distribution strategy in Vietnam
2. Weaknesses
Besides its strengths, Coca-Cola also has weaknesses that need to be overcome.
Some of the main weaknesses in Coca-Cola's SWOT model can be mentioned as follows:
Depends on the beverage market
Despite investing in a rich beverage network with many expensive brands, Coca Cola's revenue still comes mainly from the non-alcoholic beverage market. Unlike heavyweight rival Pepsi when the company tried to expand its products to markets such as snacks, cereals, chips, pasta and many types of dairy products, Coca Cola remained loyal. with its beverage market.
Risk of foreign exchange rates
With more than 60% of the company's revenue coming from markets outside the US, Coca Cola also faces foreign exchange rate risks. Therefore, Coca-Cola needs financial strategies and tools to prevent risks due to exchange rate fluctuations.
3. Opportunities
To take advantage of strengths and overcome weaknesses, Coca-Cola can seize a number of beneficial opportunities to develop its brand and increase sales as follows:
Increase presence in developing countries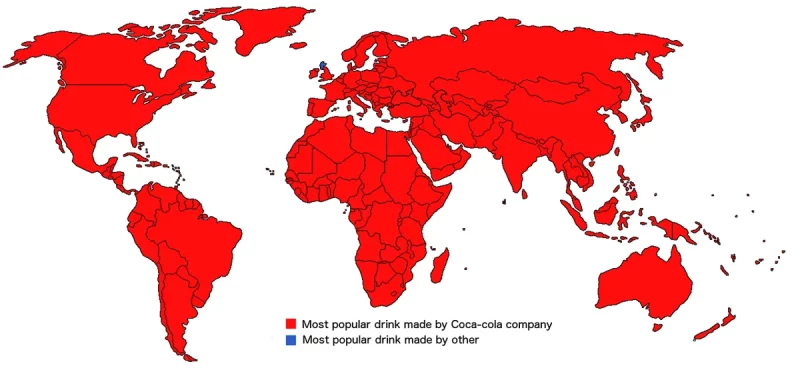 Many areas with hot climates have the highest consumption of cold drinks. Therefore, Coca-Cola has the opportunity to expand its market into developing countries – Middle East and African countries are a typical example.
Expanding packaged drinking water market share
Coca-Cola owns several packaged water brands like Kinley. Therefore, Coca-Cola has the opportunity to expand its market share for this market. Coca-Cola also has the opportunity to expand and bring more healthy drinks into the segment to avoid criticism from others.
4. Threats
Besides opportunities, Coca-Cola also needs to face some challenges. The main challenges in the SWOT analysis of Coca-Cola can be listed as follows:
High level of competition 
One of the first challenging factors in Coca Cola's SWOT model comes from the competitive threat of beverage brands such as Pepsi, Red Bull and Monster energy drinks. Although Coca Cola is leading in the beverage segment, the company is experiencing growth in both costs and business operations due to increasing competition.
Demand for health-friendly products
Demand for healthy products has increased in recent years. These trends have generally had a negative impact on Coca Cola as it is considered one of the brands with unhealthy products that easily cause obesity…
SWOT ANALYSIS SUMMARY TABLE OF COCA COLA
Strength 

Weakness

Opportunity

Challenge 

Famous brand

Wide distribution network

Depends on the beverage market

Risk of foreign exchange rates

Increase presence in developing countries

Expanding packaged drinking water market share

High level of competition

Demand for health-friendly products
lll. Detailed analysis of Coca-Cola's international business strategy
To become a famous brand worldwide, Coca-Cola has built and implemented effective international business plans. So what is Coca-Cola's international business strategy?
1. Domestic multi-market strategy
Coca-Cola's international business strategy in the early stages of penetrating the international market is a domestic multi-market strategy.
This is a strategy aimed at maximizing response to local needs. A characteristic of companies implementing a multi-domestic market strategy is that they customize their products and marketing strategies to suit local requirements.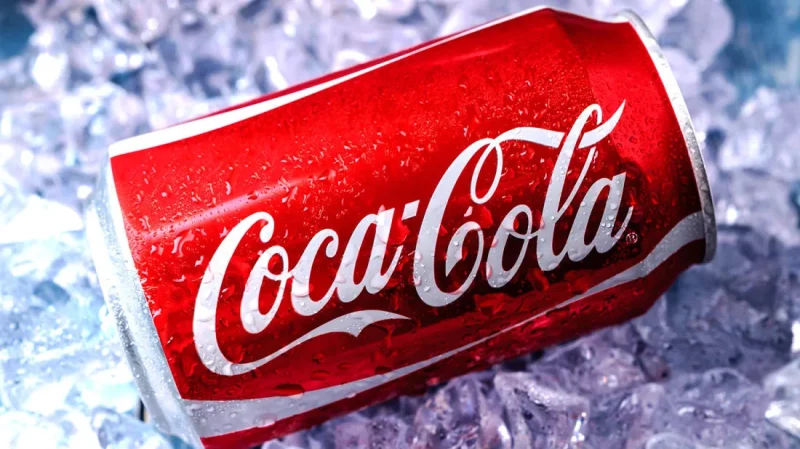 Because at this time Coca Cola was just starting to penetrate the domestic markets of other countries. To take solid steps and create convenience when setting foot in these countries, Coca Cola needs to meet the needs of each locality well to create acceptance for this product. Coca Cola has researched and launched product lines that are highly suitable for the tastes and preferences of local people.
2. Globalization strategy 
During the period from 1981 to 2000, Coca-Cola's international business strategy was a globalization strategy.
Businesses pursuing a global strategy often launch the same products and use the same marketing strategy in all markets.
Read more:  Coca Cola's Marketing Strategy
Each value-creating activity such as production, marketing, and product development is concentrated in a small number of locations around the world to exploit economies of scale and location.
With this strategy, Mr. Roberto Goizueta, with the slogan: "Think global, act global", pushed Coca-Cola to become a global company, concentrating many management and marketing activities at headquarters. Atlanta-based company, focusing on the company's core brands, and buying ownership stakes in foreign bottlers so that the company can exert more strategic control over them .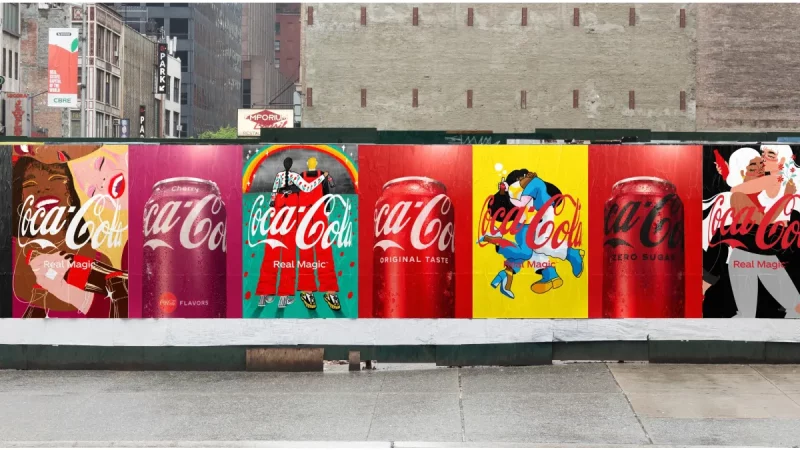 The globalization strategy helps Coca-Cola exploit potential international markets outside. And most of all, standardization helps Coca-Cola focus on core products, control business strategy and reduce costs.
Furthermore, applying the globalization strategy, Coca-Cola can manage product quality and create a sustainable brand. From there, increase competitive advantage and gradually gain market share. With this strategy, Mr. Goizueta helped Coca-Cola earn 67% of total income and 77% of profits from countries outside North America.
3. Transnational strategy 
Currently, Coca-Cola's international business strategy is a transnational strategy.
Transnational strategy is a competitive strategy that aims to increase profits through cutting costs globally, while increasing value by adapting products to each market.
Business units have high autonomy in performing basic business activities such as production and marketing (to adapt well), and at the same time have close coordination with each other (to reduce costs).
A transnational strategy may be chosen when a business faces great pressure both to reduce costs and to adapt to local conditions.
The reasons why Coca-Cola chooses a transnational strategy for its international business strategy can be listed as:
Pressure for local adaptation is high: due to different tastes in each country and differences in host country policies.

Pressure to reduce costs is high: there are more domestic manufacturers with production lines large and modern enough to compete.
Through analyzing two pressure groups: High pressure to reduce costs and High pressure to meet local requirements, since then, Coca-Cola, under the leadership of Mr. Neville Isdell, has moved to implement the Transnational Strategy. family.
This strategy is a combination of both Goizueta's global strategy and Daft's previous multi-domestic strategy. In response to pressure groups to meet local requirements, Coca-Cola reviews and guides local product development and marketing, but adopts the belief that strategy, including price, product service , and marketing messages, need to be tailored from market to market to suit local conditions.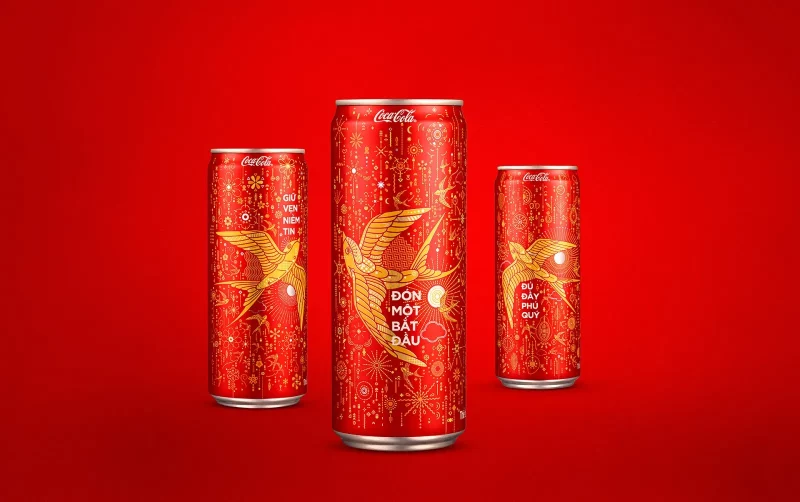 By combining both properties of each strategy, Coca-Cola builds an image of a defined brand as well as understanding local practices that allow them to create and embrace cultural differences. . Coca-Cola prides itself not only on its distinctive brand but also on its attention to local market needs.
Summary
To become one of the famous beverage brands in the world, Coca-Cola has effectively built and deployed international business strategies. Key strategies in Coca-Cola's international business strategy include:
Multi-domestic market strategy

Globalization strategy

Transnational strategy
Hopefully through this article, you will learn more about Coca-Cola's international business strategies and then refer to them to deploy appropriate strategies for your business. Visit our blog to update good knowledge every day!