H&M is one of the famous fast fashion brands in the world. To achieve current success, H&M has built and implemented effective marketing strategies.
H&M's Marketing strategies have helped this brand attract target customers, increase brand awareness and sales revenue. Let's analyze H&M's Marketing strategy in the article below.
An overview of the fashion brand H&M
General introduction
According to  Wikipedia , H&M (abbreviated from Hennes & Mauritz) is a Swedish multinational fashion retail company, famous for its cheap fashion items. H&M and its affiliated brands currently operate in 74 countries and territories with more than 5,000 stores, employing more than 126,000 employees in 2019.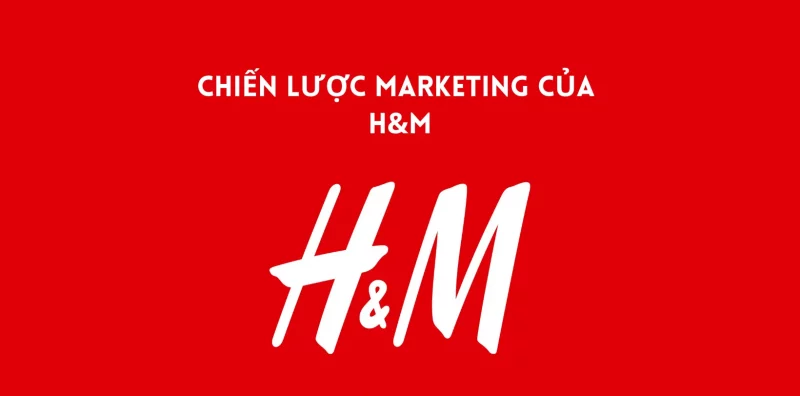 This is the second largest fashion retailer in the world, only behind Spain's Inditex (Zara's parent company). The company builds a strong online business network with online stores in 33 countries, COS in 19 countries, Monki and Weekday in 18 countries, & Other Stories in 13 countries, Cheap Monday in 5 countries.
H&M's mass fashion production model is medium-term and updated with popular tastes. This allows customers to be the judge of the trends they want and the prices they need.
H&M's business philosophy had a strong impact on the European fashion industry in the 50s and 60s, creating a revolution and socializing the concept of unique luxury fashion.
H&M is a bridge in making high-end fashion accessible, affordable and available to the majority of people. H&M cooperates with many world-famous designers, providing limited and exclusive products.
H&M allows designers to measure the trendiness or fallout of the trends they design. H&M tries to balance the relationship between fashion houses and designers. H&M's policy is to put customer tastes above purely personal creativity.
Besides, this brand also leads in promoting and developing sustainable fashion; At the same time, it builds the H&M Charity Star charity fund, through collecting and recycling used garments.
Currently, H&M Group – Hennes & Mauritz AB is growing and expanding rapidly with more than 3,600 stores globally. China is the largest market in Asia, with about 252 stores distributed throughout the territory.
The first H&M stores expanded into the Southeast Asian market, located in Hong Kong and Shanghai in 2007. Currently, H&M is moving deeper and deeper into the Southeast Asian market. However, it is expected that the company's 2015 plan will focus most on India.
In Vietnam market
Vietnam is H&M's 68th market globally and the 4th market in Southeast Asia.
The first store in Vietnam opened on September 9, 2017 at Vincom Dong Khoi Shopping Center (District 1, Ho Chi Minh City). The second store in Vietnam and the first in the capital Hanoi is located at Vincom Mega Mall Royal City (Thanh Xuan district) opened on November 11, 2017.
Unlike other fashion brands that often enter the market through franchising, H&M established a company in Vietnam and operates as a branch with its own management team and personnel.
Vietnamese textile and garment enterprises have also produced for H&M since 2011. This brand is working with about 30 suppliers with over 40 Vietnamese factories. Suppliers in Vietnam supply H&M with key products such as fashion accessories, shoes, coats, woolen items, knitwear, etc.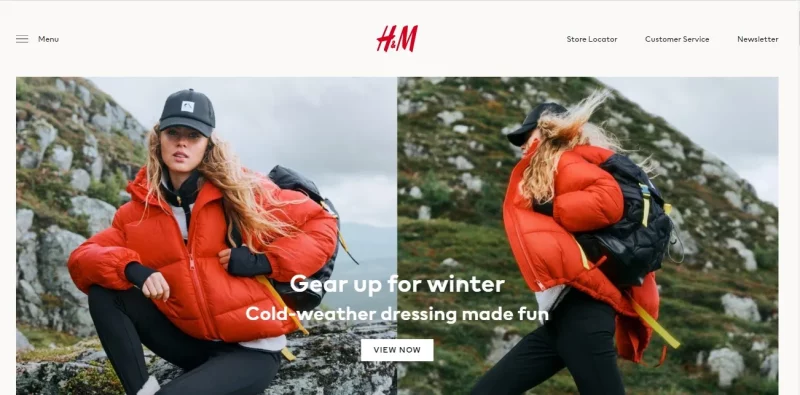 Analyze H&M's Marketing Mix strategy in the most detail
H&M is one of the famous fast fashion brands in the world. To achieve current success, H&M has built and implemented effective Marketing Mix strategies according to the 4P model with the aim of attracting  target customers , increasing brand awareness and sales revenue.
So what is H&M's Marketing strategy?  How did H&M implement the  4P Marketing Mix strategy?
H&M's Marketing Strategy for Products
In terms of products, H&M's outstanding marketing strategy includes its fast fashion model and focus on making necessary changes in the products they offer.
According to Forbes, fast fashion is the idea of ​​moving large volumes of goods from design to store in the shortest time possible. Retailers continuously re-supply products with the latest fashion trends to customers to achieve their goals.
H&M's model also requires a solid marketing team that can quickly identify customer preferences and make necessary changes in the products they offer.
Of course, the essence of fast fashion is low prices, and fast fashion is also labeled "cheap chic" because both H&M and Zara are famous for their "disposable" quality and ease of production.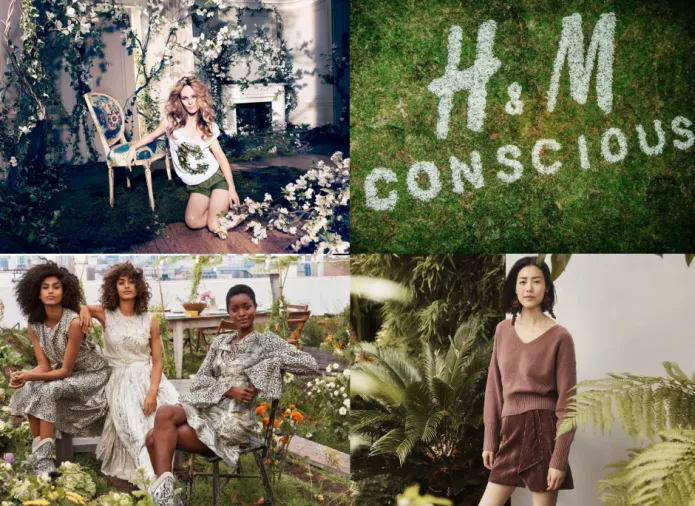 Some of H&M's main products include:
Everyday : This is the most basic line of the popular brand H&M. These are products suitable for women's daily activities. Taking minimalism as the main element, the designs still keep up with world fashion trends.
Trend : Different from H&M's usual designs, this product line brings innovation and style. However, their cost is higher than Everyday products.
Monki : Monki is a brand belonging to H&M specializing in providing products at competitive prices, aiming to be friendly to consumers and the world.
Collection of Style : Offers classic designs, reimagined for a modern style, often found in established and emerging artists, studios and galleries around the world.
Modern Classic:  This product line is suitable for successful women. They can choose designs with sturdy, elegant shapes and high-quality silk and cotton fabrics .
Premium Quality:  This is H&M's most special product line. The Swedish brand collaborates with luxury fashion houses to launch exclusive and limited edition products. Most are designed based on high-quality materials such as leather, felt, fur, cashmere or pima cotton.
Conscious – Sustainable Style:  Sustainable product line, using organic and recyclable materials
Every year, H&M launches 6,000 products, much larger than its competitors in the same popular fashion segment. From capturing trends to producing and selling goods only takes about 1 month. Every two weeks, more than 3,000 H&M stores worldwide have new products for sale.
H&M Vietnam's product lines all focus on design, style and materials, especially the designs are always highly applicable and suitable for everyone regardless of gender or age. Customers can buy items for the whole family from grandparents, parents and even children here.
With a fast fashion model, low prices as well as many and diverse products, H&M is suitable for all types of customers and attracts a large number of customers to use its products.
H&M's Marketing Strategy on Price (Price)
Regarding H&M's marketing strategy regarding price, due to using the fast fashion model, this brand  prices  its products at cheap, affordable prices, suitable for the majority of customers.
H&M's main competitors include GAP and Zara. Compared to these two brands, H&M products have lower prices.
To bring customers affordable products, H&M has reduced production costs and shipping costs to a minimum. The focus is on minimizing costs. And compared to competitors, H&M has more brands and more diverse products.
Besides, H&M's marketing strategy regarding price also targets many different customer segments. By developing many different brands, H&M aims to expand and capture many customer segments with diverse spending levels.
Each H&M brand has different prices and styles. For example, Collection of Style is sold at a higher price and targets customers in the European market, while Monki, although also part of H&M, is usually only half the price of Collection of Style and targets designer brands. as well as younger, more dynamic customers.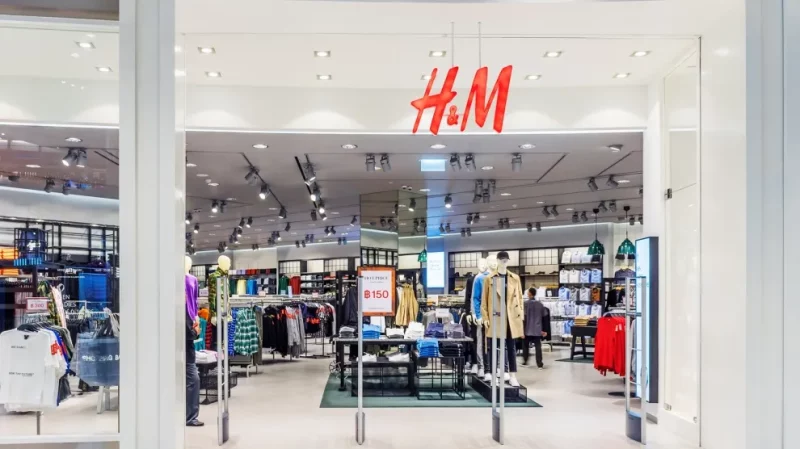 H&M's Marketing Strategy regarding distribution system (Place)
When analyzing H&M's Marketing strategy in terms of distribution system (Place), H&M has built a widespread and diverse distribution system to help customers access products quickly and effectively.
H&M sells its products through exclusive stores located in major cities globally (About 4,135 stores). In some countries, due to legal regulatory issues, H&M provides its products through franchise partners.
H&M has also made its products available through an online store, where customers can choose from a list of available products, buy and pay online. The product will then be shipped to the address pre-set by the customer.
H&M products are also present in major shopping centers. In Vietnam, this brand is present in Vincom, Aeon Mall,…
Besides, H&M does not directly produce its products at the company but uses a network of distribution centers around the world.
Each distribution center processes orders and ships them to stores in one or more countries for which it is responsible. Individual stores will not store inventory and must always receive products from distribution centers.
Every time a product is paid for, the distribution center immediately receives the data and plans the shipment in real time.
This brand is also working with about 30 suppliers with over 40 Vietnamese factories. Suppliers in Vietnam supply H&M with key products such as fashion accessories, shoes, coats, woolen and knitted items…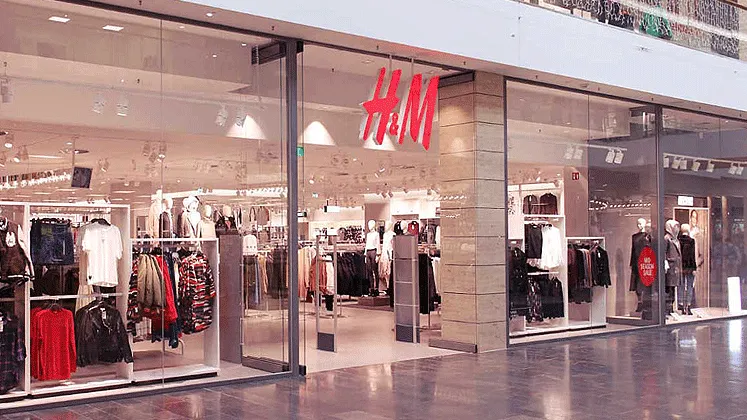 H&M's Marketing Strategy on Mixed Promotion (Promotion)
Regarding H&M's Marketing strategy of mixed promotion (Promotion), this fashion brand has deployed creative advertising campaigns to promote products as well as build attractive promotions.
Advertisement
Investing in advertising is H&M's effective marketing strategy.
H&M's most recent advertising campaign includes the 2021 Tet advertising campaign with a meaningful message about the value of differences in everyday life.
In Vietnam, the campaign's message will be conveyed through warm moments of inspirational faces and positive influences on Vietnamese youth. The H&M Tet Tan Suu collection will be launched from January 7, 2021 at H&M stores in 15 selected markets around the world as well as all H&M stores in Vietnam.
As H&M's 8th Tet collection, the year of the Ox collection promotion campaign will bring a completely new highlight with the message "Honoring the value of difference".
The photo series shows the unique emotions of welcoming the Lunar New Year of individuals from different circumstances. Differences will not create distance between us, instead let's appreciate each other's differences and celebrate each person's unique personality.
The campaign features prominent and inspirational faces for Vietnamese youth such as Cam Cam's family, captain Quang Dat, creative director Chloe Pham, French-Vietnamese model couple Anthony Hoang and her boyfriend. , with young people from the dance group A-Code.
The characters appearing all represent distinct personalities and welcome Tet in different ways. But everyone agrees to look towards "home", as well as a brighter and better start in the year of the Ox.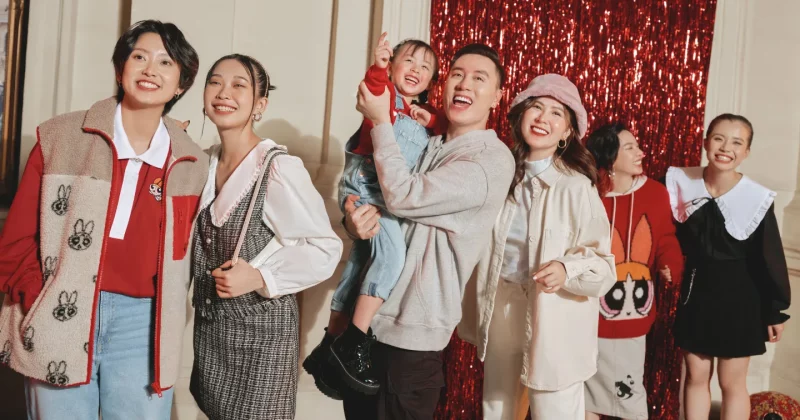 In addition, H&M has also cooperated with many famous designers and models to advertise their products.
Starting from a joint collection with designer Karl Lagerfeld in November 2005, every year H&M collaborates with a famous fashion house to launch a special collection. These collections are limited in production and are only available in selected stores. Therefore, products often sell out in a short time.
Besides famous fashion houses, H&M also regularly works with famous artists to bring their styles closer to buyers.
In 2007, H&M collaborated with American singer Madonna and Australian singer Kylie Minogue, followed by Lana Del Rey in 2012. A small collection of accessories and jewelry designed in collaboration with the editor Vogue's Anna Dello Russo was introduced in 2012. Beyoncé, Zara Larsson, Naomi Campbell and soccer player David Beckham have also collaborated with H&M.
Promotion
H&M also has promotions to attract customers, including:
Black Friday Discount
Give away vouchers
Discount code
Discounts on new collections
Summary
With an effective marketing strategy, H&M has become one of the famous fashion brands in the world.
The fast fashion model along with low prices and diverse products are H&M's marketing strategies to attract diverse potential customer segments. H&M also deploys many advertising and promotional campaigns to improve brand awareness and sales revenue.
Check out some other great content: