Kinh Do is one of the famous brands in confectionery production in Vietnam. To achieve current success, Kinh Do has deployed and built effective business strategies. Let's learn and analyze Kinh Do company's business strategy through the article below.
Overview of Kinh Do Company
According to  Wikipedia , Kinh Do is a joint stock company specializing in manufacturing and trading snacks in Vietnam, with main products including cakes, candy and ice cream. Currently, Kinh Do is one of the private companies with the highest profits among companies listed on the stock market in Vietnam.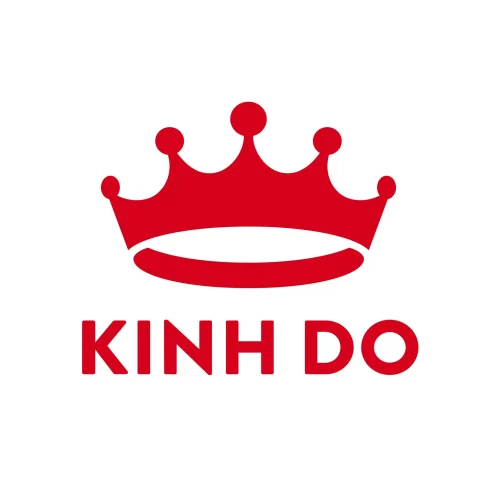 Kinh Do Company is currently the leading confectionery manufacturing and processing company in the Vietnamese market with 7 consecutive years of being voted by consumers as High Quality Vietnamese Goods. Kinh Do's distribution system spreads across 64 provinces and cities with 150 distributors and over 40,000 retail points. Kinh Do's products have been exported to markets around the world such as the US, Europe, Australia, the Middle East, Singapore, and Taiwan, with export turnover striving to reach 10 million USD in 2003.
In 2010, Kinh Do merged Kinh Do Northern Food Processing Company (NKD) and Ki Do Company into Kinh Do Joint Stock Company (KDC). Kinh Do's orientation is to expand the scale of the food industry through mergers with the ambition to become a leading food corporation not only in Vietnam but also in the region. Southeast Asia.
With the development orientation to become a multi-industry corporation, Kinh Do also expands into many other fields such as real estate business investment, finance and retail system development. Accordingly, the fields have a correlation and support each other. The parent company plays the role of specializing in financial investment, the subsidiaries operate in each field with specific industries according to the general development direction of the Group.
Kinh Do's main products can be mentioned as: Cookies, Snacks, AFC – Cozy Cracker Cakes, Chocolate Candy, Hard and Soft Candies, Salty and Sweet Breads, Sponge Cakes, Cream Cakes, Kido's ice cream, Kinh Do mooncake, chocolate,…
Kinh Do has been awarded the Labor Medal twice by the state, has been voted by consumers as a high quality Vietnamese product for many years and is also the only brand to be voted as a National brand 4 times…
Detailed analysis of Kinh Do company's business strategy
Kinh Do is one of the famous brands in confectionery production in Vietnam. To achieve current success, Kinh Do has deployed and built effective business strategies. So what is Kinh Do company's business strategy?
Business philosophy of Kinh Do company
Regarding the philosophy of Kinh Do's business strategy, with enthusiasm, creativity, foresight and true values, Kinh Doi not only creates but also puts its pride into essential products and services for a fulfilling life.
Kinh Do company's strategic business goals
Regarding the goals of Kinh Do company's business strategy, this brand sets main goals such as:
For shareholders, Kinh Do's goal is not only to bring maximum profit in the long term but also to perform good risk management, thereby making shareholders feel secure with their investments.

With partners, Kinh Do's goal is to create sustainable values ​​for all members of the supply chain by ensuring a reasonable profit level through innovative products and services. We not only meet consumer trends but also satisfy customers' wishes.

For consumers, Kinh Do's goal is to create suitable and convenient products including popular and essential foods, supplements and beverages. Kinh Do provides safe, delicious, nutritious, convenient and unique foods for everyone to always maintain a pioneering position in the food market.

Business strategy scope of Kinh Do company
To be competitive, the scope of Kinh Do's business strategy is the  market segments  that this brand targets. In particular, Kinh Do focuses on customers and regions and geographies where products will be provided. From determining the strategic scope, the company will carry out appropriate packaging design as well as research and develop products that suit customers' tastes and needs.
Kinh Do Company still maintains the way of dividing customers into two large groups. That is the final consumer customer group and the customer group are intermediary companies, wholesale and retail agents:
With the final consumer customer base, the company is divided into 3 main market areas:
Urban market areas with high incomes consume a variety of products with requirements for high quality, beautiful design and style.

The rural market area has low and medium income needs, and customer demands are good quality, beautiful designs, and affordable prices.

Mountainous market areas where income is very low, quality requirements are moderate, designs do not need to be beautiful, heavy in volume, prices must be low.
With a customer base of intermediary companies, wholesale and retail agents are an important customer group of the company, consuming the majority of the company's products. This network of agents spreads nationwide, mainly in the North and Central regions, ensuring the continuous and rapid circulation and consumption of Hai Chau confectionery products.
Business strategy activities of Kinh Do company
Regarding Kinh Do company's strategic business activities, this brand has focused on developing and improving the following activities.
Research and development
Kinh Do Company pays special attention to research and development of new products, viewing this as a task not only of the Research and Development (R&D) department but also the responsibility of the Board of Directors and Board of Directors. General manager. Kinh Do's research and development activities are conducted quite diversely, including:
Research and produce new products, from raw material processing, processing, shaping to packaging and product preservation.

Research measures to improve existing products in terms of quality, design, and packaging.

Research the production of products on lines that the company has just invested in or plans to invest in.
For research and development activities, the human factor plays a very important role. Currently, the Company's R&D department has more than 20 experts in the field of food processing with basic training from domestic and foreign universities and many practical experiences. The company always creates the best conditions for R&D staff to access the latest information about new products, new technology, new market trends,…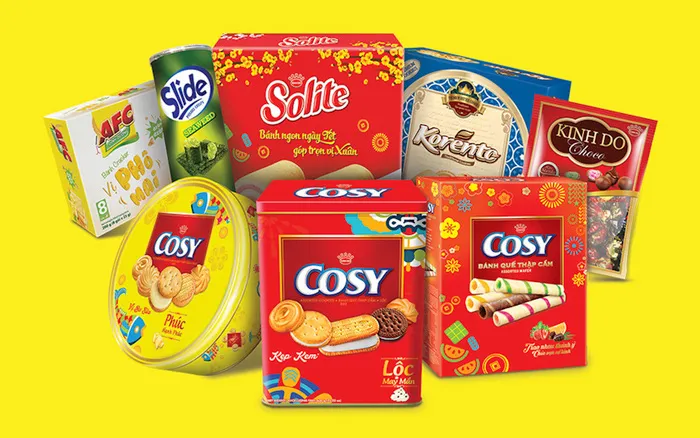 Technology
With technical and technological activities in Kinh Do's business strategy, it is commented that Kinh Do's technical and technological level is equivalent to modern factories in the world. The latest equipment in the confectionery processing industry in Europe and America has been imported and put into use by the company to produce high quality products.
The turning point in investment and technology application activities at Kinh Do was when the Company launched the project to apply the SAP ERP system – an overall business management software solution. Mr. Nguyen Xuan Luan – Deputy General Director and Project Director said that from the first days of implementation, in parallel with selecting software and software deployment company, Kinh Do has prepared forces to coordinate deployment. .
Kinh Do's project team is assembled with nearly 100 members for phase 1 and nearly 200 members for phase 2. Project members are the best in relevant professional fields, all staff The management team and nearly 20 IT experts with extensive experience in ERP were recruited to participate in project implementation with the consulting unit.
The application of ERP demonstrates Kinh Do's agility and pioneering perspective in applying new technology to the group's operations. Kinh Do has been continuing to deploy the world's most advanced applications to serve its business activities. Bringing Kinh Do step by step to be on par with multinational corporations.
Marketing manager
Kinh Do is one of the most famous confectionery brands in Vietnam. In particular, Kinh Do mooncake products are often at the top of the market and are always invested in and improved every year in both quality and packaging design.
To achieve this success, Kinh Do has built and implemented effective marketing strategies according to the 4P Marketing Mix model  for its moon cake products. 
Product
When it comes to Kinh Do's marketing strategy for products, Kinh Do not only focuses on the product, but they also care about most of the factors that make up the brand identity.
Kinh Do Moon Cake takes traditional elements as the core value and makes a difference compared to similar products on the market. In particular, traditional product lines such as fish fins, ham roasted chicken, mixed sausages, green beans, taro, red beans, coconut milk, green tea lotus seeds… are favored by Vietnamese customers for their ingredients. are products of the Capital of thousands of years of civilization such as: Quang Ba lotus, Nghi Tam kumquat, Dien grapefruit flower…
Besides, a difference (Unique Selling Proposition) in Kinh Do's marketing strategy for products compared to other businesses is that in addition to modern technology, Kinh Do places great emphasis on product processing techniques, Especially the additive formula, thanks to which Kinh Do's moon cakes have an attractive and unique flavor.
Price
Kinh Do's main marketing strategy regarding prices for Kinh Do mooncake products is  product pricing strategy  and discount programs.
Kinh Do offers many prices suitable to the financial capabilities of different customers. In addition to popular cake lines that are affordable, Kinh Do also has high-end product lines with affordable prices. up to millions of dong. In particular, Kinh Do mooncakes do not reduce their prices after the Mid-Autumn Festival, this price reduction will be assigned to agents.
In parallel with the product pricing strategy in many different segments, Kinh Do deploys many attractive sales discount programs for customers and agents. The discount rate for Kinh Do's distributors is quite high compared to its competitors, so the expansion of Kinh Do's distribution network is quite good. It can be said that discount pricing is one of the pricing strategies that has helped Kinh Do succeed in possessing a competitive advantage and attracting customers.
Distribution system (Place)
The widespread distribution system is also an effective marketing strategy for Kinh Do.
Kinh Do's distribution system is considered the most perfect among confectionery manufacturing companies in the Vietnamese market. Kinh Do has a nationwide distribution network mainly through 3 main channels: system of distributors and agents, system of Kinh Do Bakery stores (belonging to Kinh Do Saigon Joint Stock Company), supermarkets and Northern Kinh Do Joint Stock Company (distributing to the Northern provinces) as well as through strategic allied partners.
Kinh Do distribution system has brought great trust by creating a clear transformation with more than 200 strong distributors, a chain of 30 Kinh Do Bakery stores, nearly 120,000 points of sale, 30,000 points of sale of ice cream and dairy products. milk,… throughout the territory of Vietnam with the service of more than 1,800 sales personnel by the end of 2010.
Promotion mix (Promotion)
When it comes to Kinh Do's marketing strategy on mixed promotion, Kinh Do has deployed many diverse marketing campaigns to attract customers and increase sales revenue for mooncake products.
Because Kinh Do mooncakes are famous for their eye-catching designs, delicious flavors and are safe for consumers' health, the prices of Kinh Do mooncakes are often higher than other common products of the same type.
However, Kinh Do is still successful in attracting customers thanks to its attractive promotions. Kinh Do does not apply "huge" promotional strategies such as "Buy 1 get 1 free", "50% off"… Instead, Kinh Do supports customers to buy in bulk with different discounts for each customer. Both premium and regular cakes when purchasing 5 boxes or more.
Read more details about Kinh Do Company's Marketing Mix strategy in the article :  Kinh Do's Marketing Strategy in the mooncake market
Summary
Kinh Do is one of the famous brands in confectionery production in Vietnam. To achieve current success, Kinh Do has deployed and built effective business strategies.
Hopefully through this article, you will learn more about Kinh Do's effective business strategies and then refer to them to deploy appropriate strategies for your business. Visit Malu's blog to update good knowledge every day!