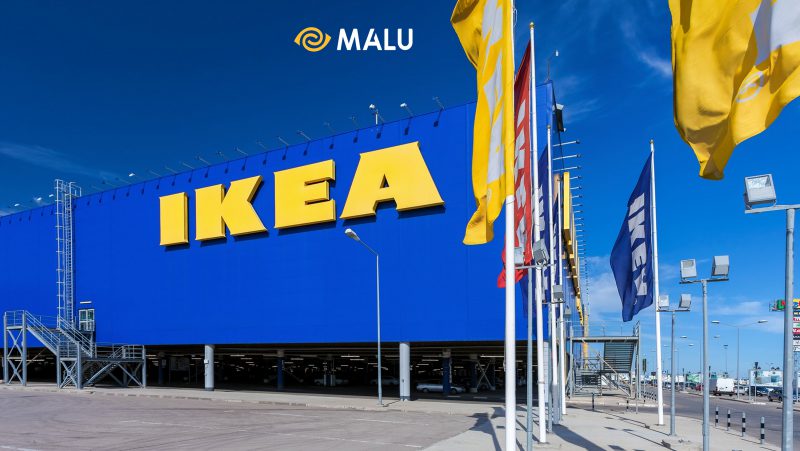 When you go to IKEA 's flashy furniture store , have you ever been surprised by the "weird" names in the products sold here? Such as:
Docksta desk

Ektorp sofa

Poäng . armchair

Kallax shelf

Billy Bookshelf
Do not rush to laugh, because behind it is a whole smart that only IKEA can do. Each product name contributes to imprinting in the minds of shoppers, thereby implicitly affirming its irreplaceable position in each family's nest. So that when it comes to furniture, customers only mention the Docksta table, the Billy bookshelf or the Fartyg ceiling light. So, what is the secret of product naming of the IKEA brand? Let's explore together with Malu.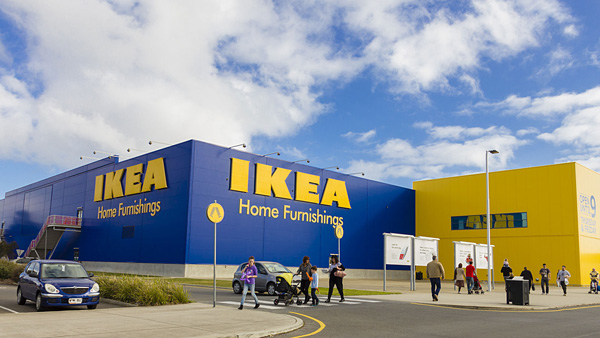 Ingenuity and sophistication in product naming
The way IKEA names its products shows ingenuity and sophistication.  Going back in history, the father of this naming system was the owner of IKEA, Ingvar Kamprad. Struggling with dyslexia, Kamprad had a hard time remembering the order of digits in the product code. As a result, instead of having to deal with numbers, he completely replaced codes with names.
This proved especially useful, as it made it easier for the CEO to remember the product name, as well as minimize errors in filling out the form.
This naming system is smart in its simplicity and extensibility. Each product is named after villages and towns in Sweden.  Names of people and other words familiar in Swedish are also included in the system.
>>>  How to create the "identity" of the brand?
This naming scheme is much more efficient than simply reversing the order of the letters in Swedish. Each product type is assigned a distinct group of names. For example, all of IKEA's furniture is named after islands in Sweden, such as:
 Äpplarö (an island in the Stockholm archipelago) is the name of a set of wooden furniture that specializes in outdoor placement.

Solleron (the largest island of Lake Siljan, southern Sweden) is the name of the outdoor sofa set.

Mastholmen (island in western Sweden) is the name of the outdoor coffee table set.
You can use Google Maps to visualize the locations of the islands listed above.
To simplify storage, as well as for brand promotion, IKEA has uniform product names across all of the markets it operates in. Fartyg ceiling lights are still just Fartyg ceiling lights, no matter where you buy them.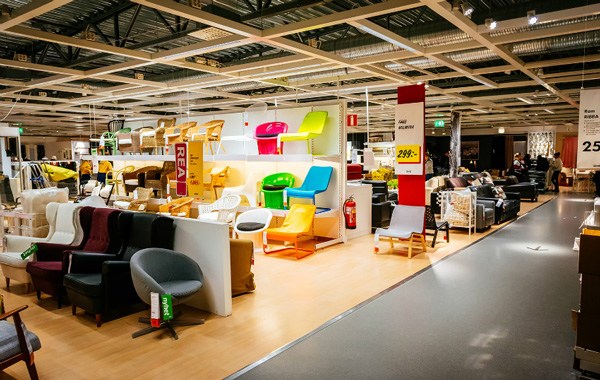 Anne Quito, a well-known writer for design and architecture, explains the group of names IKEA names each of their products:
Group of bathroom appliances:

  Named after rivers, lakes, seas and oceans in Sweden.

Bed linen:

  Flowers and plants.

Interior of living room and bedroom:

  Norwegian landscape.

Bookcase:

  Occupational names, and Scandinavian male names.

Bowls and vases:

  Swedish sights, adjectives, spices, herbs, fruits in Swedish.

Boxes, photos and wall decorations:

  Swedish slang and place names.

Children's items:

  Names of animals, adjectives.

Tables and chairs:

  Scandinavian male names.

Fabrics and curtains:

  Scandinavian feminine names.

Furniture:

  The name of the island in Sweden.

Kitchen utensils:

  Fish, mushrooms and adjectives

Lights:

  Units of counters, seasons, timers, Swedish scenic names.

Carpet:

  Sights of Denmark

Sofas, chairs and tableware:

  Swedish landscape names.
The system helps IKEA quickly and efficiently name names
This system makes it possible for IKEA to name products quickly and efficiently, but the company doesn't always lack the flexibility by "tying" itself in one system. They also frequently break the rules when necessary.
Bill's bookcase is an example of this. Bill, IKEA's number one bestseller, is named after an employee of the company, Bill Likjedhal. Some products are named in the usual way, i.e. according to the function it brings to the customer, such as:
Sladda Bike: This bike is called Sladda because it means "slide" in Swedish.

The Krossa spice grinder is so named because "krossa" means "crushing, grinding iron".
IKEA has created a clever, yet sophisticated, one-of-a-kind naming system for over 12,000 of their products. Although each name is somewhat strange and odd, it helps to enhance the value of each product, precisely because of that difference. IKEA's naming system has proven its effectiveness and pervasiveness, something any business needs amid a forest of global brands.
>>>  Brand naming secrets (7 types, 10 steps)
Malu  is a leading brand design agency in Vietnam with core creative capacity and classy and professional design. Check out  Malu's typical design projects right away