Apple is one of the largest technology corporations today. With the "Think Different" campaign, Apple rose from failure and achieved resounding success on the way to conquering its customers.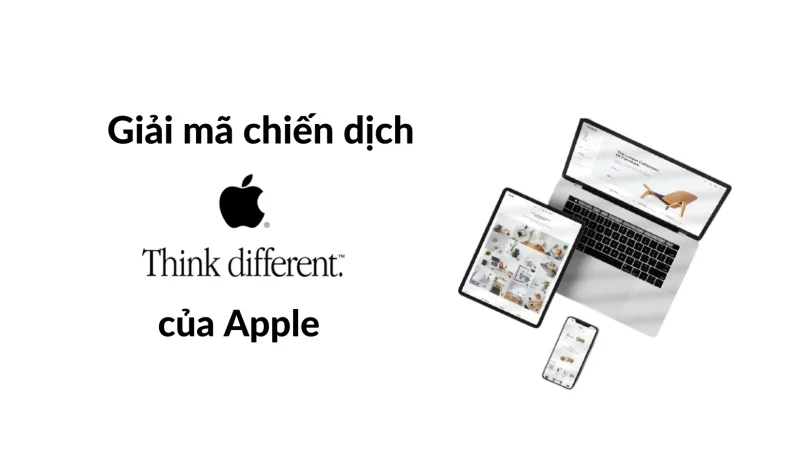 Currently, Apple is one of the "giants" of the technology industry. As of January 2020, more than 1.5 billion Apple products are in active use worldwide.
However, before achieving its current resounding success, Apple had to go through many difficulties and this famous brand also went through a period of being on the brink of bankruptcy.
At this time, the "Think Different" campaign helped Apple overcome this difficult period and was the beginning of a new period of success for Apple.
So what's new about the "Think Different" campaign? Why was this campaign so successful?
Join us in decoding the "Think Different" campaign – the campaign that made the name of the technology giant Apple in this article.
1. Introduction to Apple
Apple or Apple Inc. is an American technology corporation founded in April 1976 by Steve Jobs, Steve Wozniak and Ronald Wayne, headquartered in Cupertino, California. This corporation was founded on April 1, 1976 under the name Apple Computer, Inc., then renamed Apple Inc. in early 2007. Apple is one of the largest technology corporations in the world today.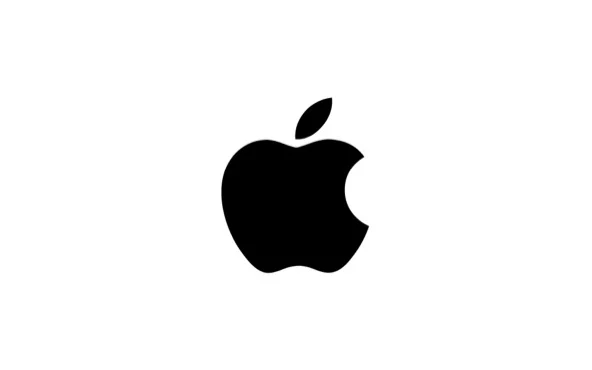 Apple's outstanding product lines include iPhone smartphones, iPad tablets, Macbook laptops, Mac personal computers, iPod portable music players, Apple Watch smart watches, and multimedia players. Apple TV digital media, AirPods wireless headphones, AirPods Max headphones, and HomePod smart speakers.
Apple software includes macOS, iOS, iPadOS, watchOS and tvOS operating systems, iTunes media player, Safari web browser.
From a not-so-famous company, with its effective marketing and  business strategies  as well as innovation in design and high-quality products, Apple has risen to become a famous brand. The entire technology industry knows and greatly admires it.
Read more : What is business strategy? 7 principles for building the most effective business strategy 
2. Apple's outstanding marketing strategy
Apple has become successful and famous in the world today thanks in part to its outstanding and effective marketing strategies. So what are Apple's successful marketing strategies? 
2.1. Differentiation strategy – focus on improving product quality
Differentiation strategy is to position the product in a unique way, different from competitors, that difference must be felt by customers and bring benefits to them. That difference can be expressed through product design or reputation, product or service characteristics, product support policies, etc.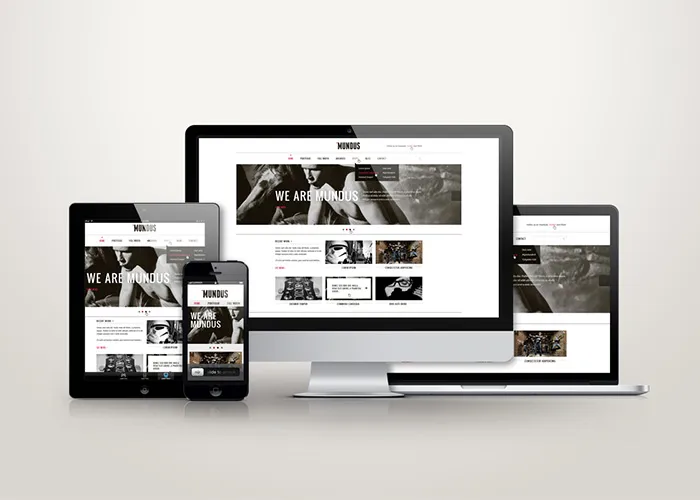 Businesses will depend on their competitive advantage, financial potential and creativity. To select factors that determine product differentiation.
For Apple products, from Macbook computers to iPod music players, iPhone and iPad mobile devices, Apple has taken advantage of its USP (  Unique  Selling Proposition) which is its operating system. release an iOS or Mac company to target a portion of the consumer market and send a strong message that its products are superior to its competitors in the market.
Read more :  What is USP (Unique Selling Proposition) & 6 steps to develop an effective USP
In general, Apple has used the differentiation strategy in the following ways.
Breakthrough in product design 
Apple has made its products different from its competitors by designing its products differently. The company's iPod, iPhone, and iPad technology products did not have new and outstanding features right from the first days of launch, but mainly came from the product design.
For example, Apple's iPod was not the first music player invented, but this Apple product is loved because of its beautiful product design like a piece of jewelry for the user. Or the iPad with its luxurious, thin, and light design is what reminds customers of Apple.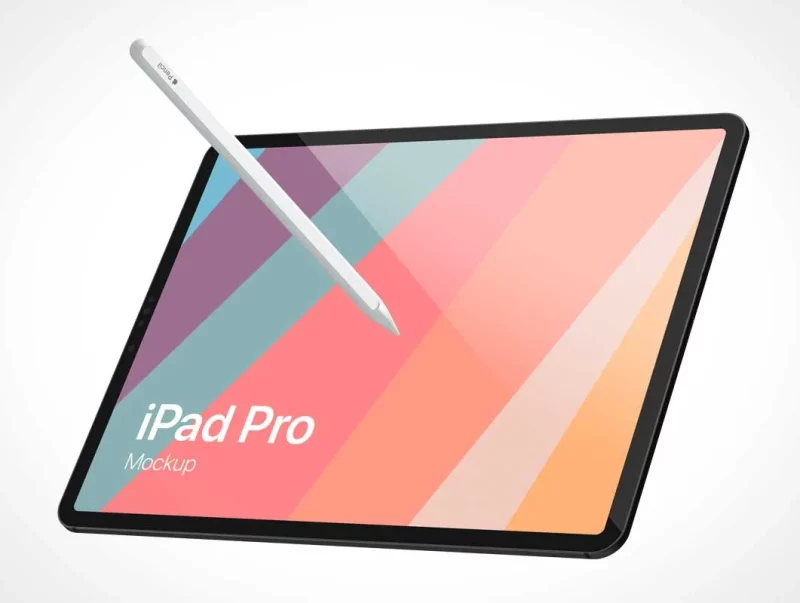 Develop genuine operating systems 
Instead of using the Window operating system like other computer companies, Apple uses the Mac operating system for its Macbook computer lines. This operating system has many users becoming loyal supporters of the product because of its elegance along with high security, ease of use and stability.
This is also exploited by Apple in iPhone and iPad phones with the iOS operating system. The iOS operating system with high capacity RAM helps Apple phones and tablets perform better than their Android competitors.
Differentiated product pricing strategy 
Another element of Apple's differentiation strategy stems from the   company's product pricing strategy. Apple co-founder Steve Jobs sought to create a product with a high price commensurate with its quality level while maintaining high profit margins.
Read more :  10 popular product pricing strategies in marketing
Although Apple products are priced higher than competitors in the market, customers are still willing to pay and invest to buy products due to high quality products and good user experience. This pricing strategy is the opposite of other laptop, tablet, and mobile phone manufacturers that offer lower cost devices.
2.2. Focus on customer experience
One factor that makes Apple successful is its focus on  customer experience .
It can be said that not only is it successful in research on technology, features and applications on devices, but Apple also creates unique experiences for customers, making them ambassadors for the brand.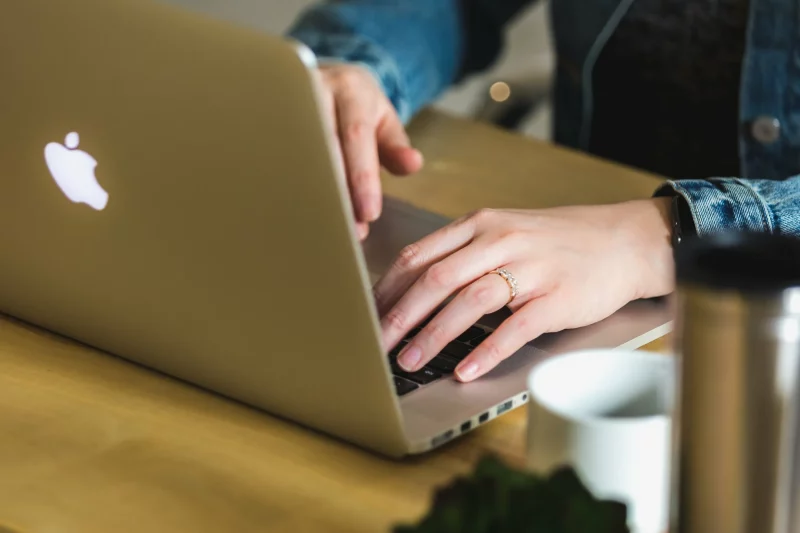 Understanding the importance of providing a positive experience to customers, Apple has planned free Apple product experience programs to collect feedback and reviews from customers. Many customers participate in such programs and contribute useful opinions to help this technology giant have better direction for product development.
Apple knows how to take advantage of sophistication and minimalism when focusing on customer experience with products that are the perfect combination of Marketing forms with what customers really want and need. Apple always puts customers at the center of its marketing strategies. Because they understand that  customer service  is a decisive factor in success and increases revenue and business profits for businesses.
Read more :  What is Customer Service & 7 best ways to do Customer Service
2.3. Develop and connect user community
There is an extremely popular reason: when Apple customers are asked why they choose to buy products from Apple, the majority of Apple customers answer is the connection with people around them.
Apple creates a large enough community of their loyal users. With the message of connecting users, whether customers can be friends, colleagues, relatives or even just complete strangers, owning and using Apple devices is like The customer has a good friend by his side.
Besides, Apple has a large ecosystem that can connect users effectively. Anyone using Apple's Mac or iOS operating systems can easily share information, photos or videos with others easily.
2.4. Advertising content focuses on customer benefits 
Creative advertising content focusing on customer benefits is also an effective marketing strategy for Apple.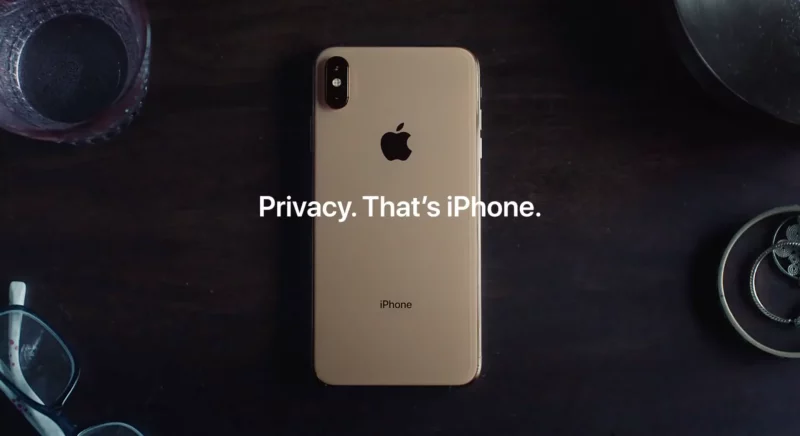 In the brand's advertisements, Apple has completely eliminated complicated jargon or terms and complex product features, replacing it with simple, direct content that continuously emphasizes the benefits. The benefits and necessity of features that only Apple products have for customers.
Thanks to the simplicity of these advertising content, Apple brings many experiences for customers to feel the difference. Besides, marketing does not stop at advertising, providing information and prices, but Apple also helps customers understand and realize that the products they are using can perform many valuable and useful features. for them in everyday life.
3. Decoding the "Think Different" campaign that made Apple famous
When talking about the campaign that made Apple famous and created momentum for this brand to become one of the largest technology corporations, we cannot help but mention the "Think Different" campaign. distinctive").

3.1. Apple's difficulties 
Before becoming as successful as it is today, Apple also had to go through a difficult time.
As the personal computer market expanded and grew throughout the 1990s, Apple lost significant market share to Microsoft's lower-priced proprietary Windows over Intel computer products.
Faced with that situation, the board hired CEO Gil Amelio in a 500-day effort to revive the financially troubled company — reshaping the company with layoffs, restructuring executive structure and product focus. He led Apple to buy NeXT in 1997, tackle a failed operating system strategy and bring Steve Jobs back at the helm in 2000.
However, to be able to bounce back from its defeat against Microsoft, Apple needs to deploy an effective and influential campaign to successfully attract customers. The campaign that helped Apple "revive" was the "Think Different" campaign. This campaign also helped Apple escape the risk of bankruptcy.
3.2. Idea
When Steve Jobs returned to the leadership position, he needed to come up with a different idea for a campaign that could help Apple bounce back from failure.
All of Apple's creative teams have used Apple computers for many years. Not only do they have a good awareness of the brand, it can be said that they live with this brand and truly love it. Therefore, Steve Jobs asked his team to start generating ideas immediately and he and the management team would reevaluate the ideas within a week.
While waiting, the account team, planner and business development team began to collect as much information as possible about both Apple's strengths and weaknesses in the market according to the SWOT model  .
Read more:  What is SWOT? What is SWOT model & 7 steps of SWOT analysis
Regarding its strengths, Apple has a number of customer groups that are "crazy" for their brand in many creative fields (cinema, design, fashion, etc…), which makes Steve Jobs think there is Perhaps the best way to save Apple is to create videos praising Apple from famous people who have declared themselves Apple supporters. This is the strategy of using KOLs to help Apple promote its brand.
However, the creative team also saw a lot of articles talking about Apple negatively. The press began to theorize that buying an Apple computer was a "stupid" decision. They also freely commented on the fact that Apple has a small and increasingly shrinking market share, while other Supported application software is becoming less and less.
To be able to solve those negative things, Craig Tanimoto – Apple's Art Director has a quite unique initiative.
It's a campaign that uses simple images in black and white, with the theme of people and events that changed the world. The advertisement features the appearance of famous people who have changed the world such as: Albert Einstein, Bob Dylan, Martin Luther King, Jr., John Lennon, Martha Graham, Muhammad Ali,… along with an inspirational message. "Think different" inspiration. At the top of each photo illustrating the campaign content is a 7-color Apple logo and the words "Think Different".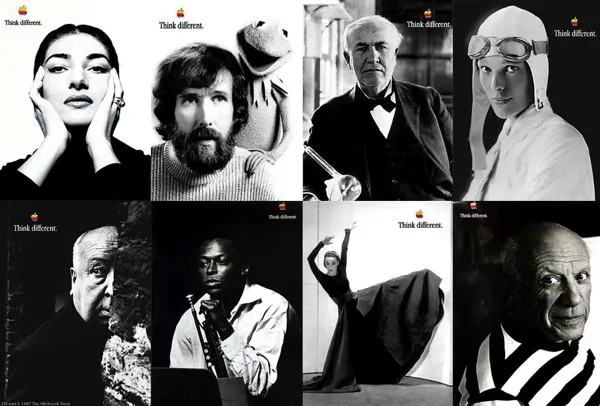 At that time, Craig's idea seemed the most innovative and fresh, in a room filled with other ideas but only product images with famous people.
The rainbow-colored apple logo was used to create a stark contrast with the black and white of the photos, and for Steve Jobs, it seemed like a very strong "Think Different" statement. This is exactly the kind of attention-grabbing and thought-provoking advertising that Apple needs.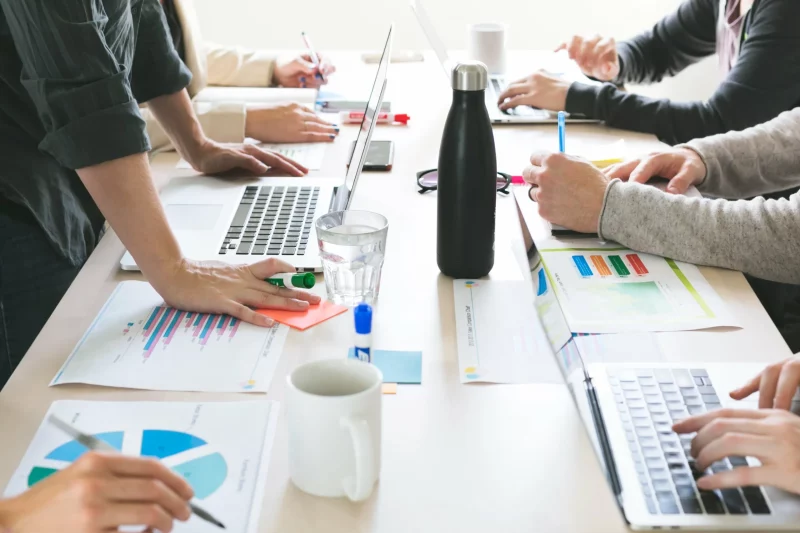 In fact, Apple wants to restore its image as a unique, innovative company in the technology field. Besides, anyone who uses Apple products is someone who believes in difference. They believe that the world is always changing for the better. And it is this brand that will make that difference.
Based on that foundation, the campaign called "Think Different" wants to convey the message: Apple will be the brand that can create new trends, be different and not duplicate any competitors. "Think Different" aims to respect breakthroughs in thinking, even thinking that goes against tradition.
3.3. Implement the campaign
For this campaign, Steve Jobs and his creative team selected the most "crazy" people. People whose different ways of thinking have changed the world in a certain direction. Apple honors them as outstanding people who make a difference.
The campaign kicks off with a commercial called "Crazy Ones" directed by Jennifer Golub. The one-minute film is made from black and white footage of famous creative figures such as: Albert Einstein, Bob Dylan, Martin Luther King, Jr., John Lennon, Martha Graham, Muhammad Ali, Alfred Hitchcock, Mahatma Gandhi , Jim Henson, Maria Callas, Picasso, and Jerry Seinfeld. The video ends with a little girl's eyes wide open, as if seeing possibilities unfold before her eyes.
Video quảng cáo: [Crazy Ones] Think Different – Apple Ads (Full Vietsub)
Next, Steve Jobs and his team launched advertisements in many major newspapers such as Newsweek, Times, etc. The advertisements focused on portraying character portraits along with a small Apple logo and the slogan "Think Different." ". Apple never mentioned its products and only conveyed the single message "Think different".
3.4. Campaign success

 
After the commercial was released, it quickly became a hot topic of discussion. There are negative discussions such as: "Apple chose the right advertisement with the deceased because this brand will soon pass away". But whether negative or positive, Apple – a brand that at that time seemed to have been forgotten – succeeded in attracting people's attention.
This campaign also brought Apple loyal "fans" – people who now look at Apple in a completely different way. Since then, the Apple brand has begun to "emerge from the ashes" with resounding success.
After 12 months, the success that the "Think Different" campaign brought to Apple began to become more evident. Sales soared, stocks tripled. One year after the launch of the campaign, Apple launched the iMac – which has now become the best-selling computer in history.
The campaign was successful with multiple awards, including the 1998 Emmy Award for best commercial and the 2000 Grand Effie Award for most effective campaign in the US.
4. Summary 
With the "Think Different" campaign and the "Crazy Ones" promotional video, Apple conveyed the message: "Those who dare to think differently and dare to break through will become successful and change the world." This campaign built the Apple brand with an independent mindset towards creating a difference.
After failures that seemed to be the end for Apple, the success of the "Think Different" campaign along with the return of Steve Jobs strengthened the Apple brand, helped revive this brand and was the beginning. for the process of becoming a "giant" of the technology industry that the whole world admires today.