To become one of the famous technology corporations in Vietnam, FPT has built and implemented business strategies effectively. Let's learn and analyze FPT's business strategy in the article below.
l. Overview of FPT Telecommunications Joint Stock Company (FPT Telecom) 
According to  Wikipedia , FPT is one of the largest information technology service companies in Vietnam with the main business of providing information technology products and services. According to statistics from the United Nations Development Program, this is Vietnam's 14th largest enterprise in 2007.
Established on January 31, 1997, FPT Telecommunications Joint Stock Company (FPT Telecom) started as Online Service Center. Over the past 10 years, from a center for building and developing Vietnam Intelligence Network with 4 members, FPT Telecom has now become one of the leading suppliers in Vietnam in the field of telecommunications and services. online with a total of more than 2,000 employees and dozens of branches nationwide (Hanoi, Hai Phong, Hai Duong, Ho Chi Minh City, Binh Duong, Dong Nai, Vung Tau, Can Tho…).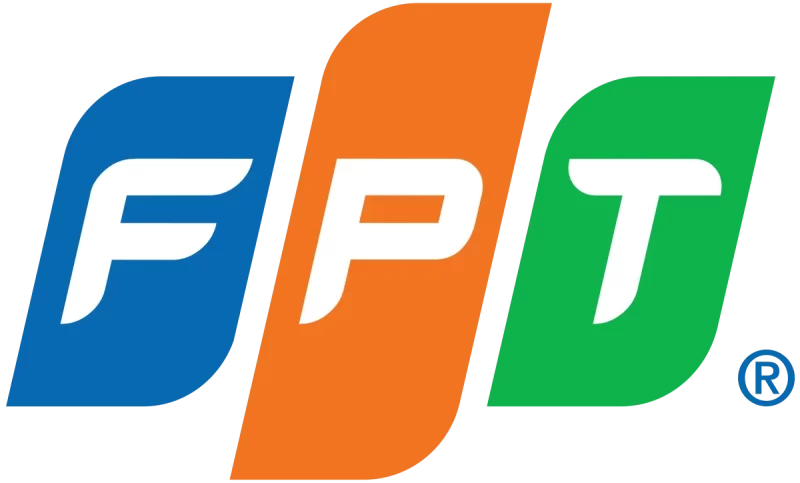 According to VNReport, FPT was the third largest private enterprise in Vietnam in 2012. The criteria for Vietnam Report to select private enterprises are those with private equity greater than or equal to 51%. In 2019, FPT revenue reached 27,717 billion VND, an increase of 19.4% compared to 2018; Pre-tax profit reached VND 4,665 billion, an increase of 20.9% compared to 2018. Revenue and profit from foreign markets grew highly, reaching an increase of 41% over the same period.
Some of FPT's main areas of activity include:
Providing telecommunications network infrastructure for broadband Internet services

Agent providing telecommunications and Internet products and services

Value-added services on the Internet and mobile phones

Message, data, and entertainment information services on mobile phone networks

Agent providing online games on the Internet and mobile phones

Agents providing television, movie, and music services on the Internet and mobile phones
Detailed analysis of Apple's business strategy
ll. Analyze FPT's SWOT model
The SWOT model is a famous tool known and applied by many businesses because of its usefulness in helping managers analyze important factors inside and outside the business from which to establish strategies. appropriate strategy and business plan.
SWOT stands for 4 words: Strengths, Weaknesses, Opportunities and Threats – is a famous model that helps businesses analyze and build your business strategy effectively.
Among the 4 elements of the SWOT model, strengths and weaknesses are two factors for internal assessment of the business. For these two factors, businesses can control and change. Often these factors are related to company operations, assets belonging to the business, product development, etc.
Besides, the remaining two factors, opportunities and challenges, are external factors that are often related to the market and are macroeconomic in nature. Businesses may not be able to control these two external factors. Businesses can fully seize opportunities, but they must also pay attention and be wary of external challenges that can occur at any time.
Read more details about the SWOT model in the article :  What is the SWOT model & 7 steps of SWOT analysis
For FPT, the strengths, weaknesses, opportunities and threats of this brand can be analyzed as follows.
1. Strengths
Regarding the strengths in FPT's SWOT model, this brand has some outstanding strengths below.
Excellent, highly qualified staff 
One strength of FPT is that the group possesses an excellent and highly qualified staff. Up to now, FPT Telecom has a staff of more than 1,100 people in Hanoi and Ho Chi Minh City. They are all young, dynamic, highly qualified, enthusiastic and creative employees. It is the most valuable asset and the foundation for all of FPT's success.
Many FPT Telecom staff have won international certificates such as CCNA, CCNP, CCIE for CISCO networks, international certificates for server generations MINI RS/6000, AS/400, SUN, HP…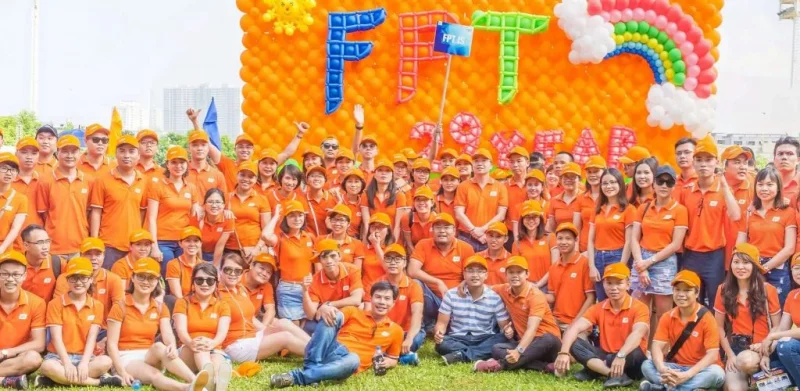 Famous brand 
As one of the leading brands in the field of information technology in Vietnam. FPT Telecom is considered the Internet service provider with the best service policy in Vietnam. FPT currently accounts for 30% of the Internet market share in Vietnam.
FPT strives to master technology in all areas of operation and has achieved thousands of important international technology certificates from the world's leading technology corporations. This is a solid foundation, helping FPT continuously create effective added values ​​for customers and consumers.
2. Weaknesses
Besides strengths, FPT also has weaknesses that need to be overcome.
Some of the main weaknesses in FPT's SWOT model can be mentioned as follows:
Investment is not effective 
One weakness of FPT is that investment is ineffective, over-allocated and unreasonable.
In the field of telecommunications, where the key is providing internet services, the three giants, FPT telecom, Viettel Telecom and VNPT, account for more than 95% of the domestic market share. Among them, Viettel is a formidable competitor, gradually surpassing VNPT and soon FPT, while FPT Telecom is having to narrow its unprofitable activities and ignore its potential customers.
Service does not meet customer needs 
Due to the need to maximize the rental of international bandwidth, FPT customers often do not enjoy the same services as advertised.
3. Opportunities
To take advantage of strengths and overcome weaknesses, FPT can seize a number of beneficial opportunities to develop its brand and increase sales as follows:
The field of information technology is developing 
FPT's key business field – information technology and telecommunications – is an area with great development potential and currently there are relatively few domestic competitors.
Besides, Vietnam is currently in the list of Top 20 most attractive countries in software outsourcing and services in the world, with many possibilities for strong development in the international market.
Opportunity to enter international markets
Vietnam's accession to the WTO opens up new opportunities for FPT Corporation to enter the international market. Tariff barriers are being eliminated, information infrastructure is being strongly developed.
4. Threats
Besides opportunities, FPT also needs to face some challenges. The main challenges in FPT's SWOT analysis can be listed as follows:
High level of competition
Vietnam's accession to the WTO will make FPT's competition not just limited to domestic companies. Rapid growth toward liberalization and globalization of services, combined with slow progress in postal reform, has created intense competition in private sector postal markets for both national and international markets. international
Operational risks in the banking and finance sector 
Operational risks in the banking and finance sector due to the impact of the financial crisis have negative impacts on the development of the global information technology market. Specifically, the software and service markets Services around the world – where IT application products and solutions are consumed – will be affected by shrinking scale and consumption.
Therefore, negative impacts on the market of domestic software outsourcing and exporting enterprises are inevitable, especially FPT with market share in large economies such as the US, Japan…
FPT's SWOT analysis table
Strength 

Weakness

Opportunity

Challenge 

Famous brand

Highly qualified staff

Investment is not effective

Service does not meet customer needs

The field of information technology is developing

Opportunity to enter international markets

High level of competition

Operational risks in the banking and finance sector
lll. Detailed analysis of FPT's business strategy
To become one of the major technology corporations in Vietnam, FPT has extremely effective business strategies. So what is FPT's business strategy? Join Malu in detailed analysis through the article below.
1. FPT's business philosophy
With the philosophy of FPT's business strategy, FPT has three consistent business philosophies:  Harmony – Consistency – People are the core value .
With the above three business philosophies, FPT Corporation aims at the common goal of becoming a leading global corporation in information technology services.
2. FPT's strategic business goals
Regarding FPT's business strategic goals, this corporation wishes to become a new, rich and powerful organization, with efforts and creativity in science, engineering and technology, making customers satisfied, contributing to national prosperity, giving each of its members the conditions to fully develop their talents, material, and spiritual richness.
Besides, FPT also has the goal of integrating all services on a single connection, helping customers enjoy all broadband connection services in their daily lives.
Some of FPT's main goals in the period 2019-2021 include:
Become a Digital Enterprise and the world's leading company in Digital Transformation services.

Co-innovate with customers in Vietnam and around the world, providing solutions and services to help them transform into Digital Enterprises/Organizations.

Actively participate in building Digital Government, Smart Transportation, Smart Health, Smart Education, Smart Energy, Smart Telecommunications, Smart Manufacturing.

Meet the needs and preferences of tens of millions of users anywhere, anytime with just a touch on personal digital devices.
3. FPT's competitive advantage
Regarding competitive advantage, FPT Corporation possesses a number of outstanding advantages compared to competitors as follows:
Understand customers 
Understanding customers is a competitive advantage for FPT. Understanding and researching customers and the market in the context of the pandemic and after the pandemic is also a top priority so that the business team can grasp the shift, come up with creative tactics and solutions and win. Victory.
Large staff team
With the advantage of an extremely large internal force, FPT also takes advantage of this resource to promote strategic activities to increase cross-sales, design new comprehensive solution packages to serve customer needs; Using common resources, not outsourcing…
Focus on prioritizing risk mitigation
Instead of financial management from the perspective of promoting high growth, FPT management has focused on prioritizing risk mitigation and ensuring stable cash flow through activities such as preserving capital and cutting investment costs. Execute savings, reduce activities that do not bring revenue or efficiency in the short term, and especially increase work efficiency and focus on effective investment in core technology.
4. Scope of FPT's business strategy
To be competitive, the scope of FPT's business strategy is the  market segments  that this brand targets. In particular, FPT focuses on customers and regions and geographies where products will be provided. From determining the strategic scope, the company will conduct research and develop products that suit customers' tastes and needs.
Regarding the scope of FPT's business strategy, this corporation defines market segments as follows:
Segmentation by product

 : Focus on business and choose the mobile phone industry as the main product.

Market segmentation by demographics

 : FPT uses age to divide into different market segments: children, adults and the elderly.

Market segmentation according to customer buying behavior

 : Based on customer needs, FPT has provided a variety of products and services.
Read more about market segments of other famous brands in the article :  What is market segmentation? 4 common types of market segmentation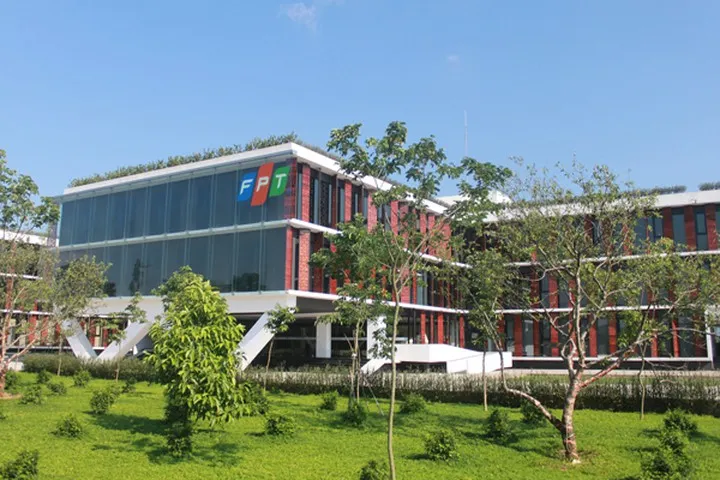 5. FPT's business strategy activities
Regarding FPT's strategic business activities, this brand has focused on developing and improving the following activities.
Research and development
Regarding research and development activities in FPT's business strategy, FPT will focus on developing technology in two directions: developing platforms and core technologies and increasing customer experience and operational efficiency based on on technology.
In particular, the Group will continue to promote in-depth research and development of solutions based on Blockchain, Lowcode, AI, Cloud technology along with Data Platforms (Users/Customers/Internal Data) Bringing effective, reliable business solutions to large organizations/corporations, small and medium enterprises and breakthrough experiences to individual customers.
According to an FPT representative, the company plans to spend VND 300 billion on AI research and development activities in the next 5 years. At the same time, FPT's responsibility is to bring AI into its products and join forces to bring Vietnam's AI to the world level.
Since 2013, FPT has invested in research and development of AI technology, and has now formed a diverse ecosystem of products, solutions, and AI platforms to help businesses and organizations optimize operations and improve performance. performance and deliver outstanding customer experience. For example, the comprehensive artificial intelligence platform FPT.AI helps businesses reduce costs by 60%, increase labor productivity, and optimize business processes.
Technology
According to  FPT Vietnam , based on investments in systematic technology research and development over the past many years and agility in grasping new technology trends, FPT has focused on building core and advanced technologies. technological capacity and competitiveness for the Group.
Artificial intelligence – cutting edge technology

 : FPT.AI comprehensive artificial intelligence platform became a useful platform for the community when in 2018 it received 3.4 million requests/month.

Investing in other core technologies

 : Besides artificial intelligence, FPT also continuously invests in researching many core technologies of the digital revolution to improve technological capacity, build competitive advantages for the Group and provide provide higher value service solutions to customers. Some prominent technologies include big data analysis, cloud computing, and Blockchain
Marketing manager
Regarding Marketing management in FPT's business strategy, this corporation has implemented  its  Marketing strategies according to the Marketing Mix 4P model .
Product
Regarding products, FPT owns a diverse product portfolio with high quality. Some main products that FPT provides include:
Laptop product line

Phone product line

Tablet series

Phone accessories line
FPT Shop's Marketing strategy also focuses on diversifying products to meet the needs of FPT customers such as smart watches, accessories for all types of computers, phones…
In addition, customers often trust FPT products and services because these products are defined as products with clear origin and quality, genuine origin.
Price
Regarding product pricing strategy, FPT has used a dynamic product pricing strategy (Dynamic Pricing Strategy).
Dynamic pricing can be understood as on-demand pricing or time-based pricing. This is a flexible pricing strategy in which selling prices fluctuate based on the market and customer demand.
The decision-making process behind this dynamic pricing strategy goes like this: Algorithms developed based on machine-learning will help businesses develop new algorithmic models based on market needs and competitors' strategies. This data-driven process allows businesses to seamlessly adjust their product prices within seconds.
Read more :  10 popular product pricing strategies in marketing
With this strategy, FPT regularly offers product price adjustment strategies through monthly and event-based promotions to attract customers to the system.
Distribution system (Place)
With an extensive distribution network, FPT has succeeded in reaching its customers. The FPT Shop system is covering the whole country, right in the centers of big cities, FPT stores are "densely" distributed. Currently, the FPT Shop system spreads across 3 regions with more than 150 stores.
Promotion mix (Promotion)
FPT Shop implements promotion strategies with FPT Shop promotion programs such as purchasing goods with gifts, granting scholarships to students, saving 50% off… These strategies show that FPT's Marketing strategy is Directly targeting people who are passionate about computers and other technology devices, moreover, FPT besides selling phones and laptops is the main product that creates a large profit for its products.