In just the first few weeks of 2021, we have witnessed many large domestic and foreign enterprises with prominent brand structures such as Viettel, Burger King, KIA, etc.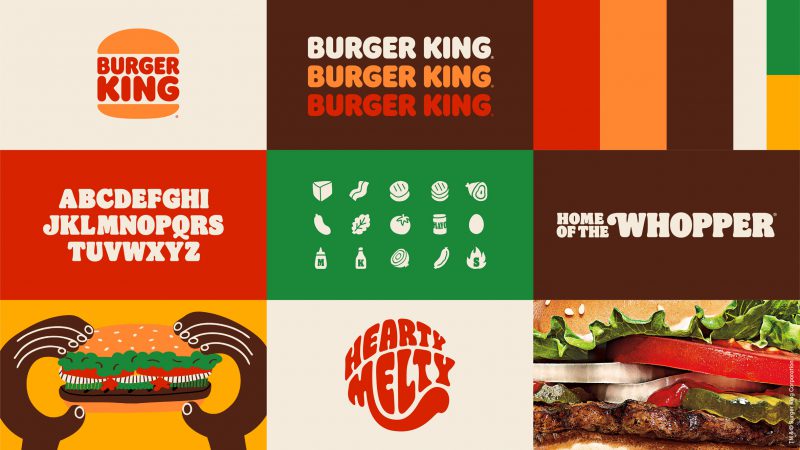 This is proving that to meet the constantly changing market, brands must always know how to "refresh" themselves.
However, not every change of the brand will be positively received by the public.
So what exactly is Rebrand, how does this activity not become a "double-edged sword" for the brand?
What is Rebrand and when should it be?
Rebranding is a marketing strategy to recreate a new identity for a business, including activities such as renaming, logos, messages, colors or item designs, etc.
This strategy helps to change the perception, redefining the brand's position in the eyes of consumers and in the market.
Therefore, Rebrand will be the most suitable choice for businesses that want to change their business strategies to reach new customers, or have a different mission and brand value to the community. Or it is easier to see that when the "brand shirt" of the business is no longer trendy and needs to be "upgraded"…
The new innovation that rebranding brings will be the key to your business always appearing on the "front page" in the minds of consumers, this is an indispensable strategy for the brand.
Therefore, even with a brand that has existed for a long time and won the love and trust of customers, Rebrand still carries out the necessary Rebrand activities.
For the first time in more than two decades,  Burger King  has a major change in brand identity. The brand has returned with the old logo in a minimalist and classic style.
For this logo, the label representative said: "No food is blue and the cakes are not shiny, so the current logo needs to be changed."
The brand returned to the logo that was used between 1965 and 1998, and improved the proportions and fonts to make the design more relevant to current tastes.
Brand identity varies from product packaging, staff uniforms as well as design in restaurants.
Besides, the colors are changed to brown – orange – red – green – yellow sets, these are the colors inspired by Burger King's signature dish "Whopper".
With this change, Burger King wants to convey to consumers that instead of "fast food", they will focus more on product quality in the coming years.
A more "real" product, using fresh, healthy ingredients, without additives, gives customers the confidence that the new logo shows.
Viettel repositioned with a completely new identity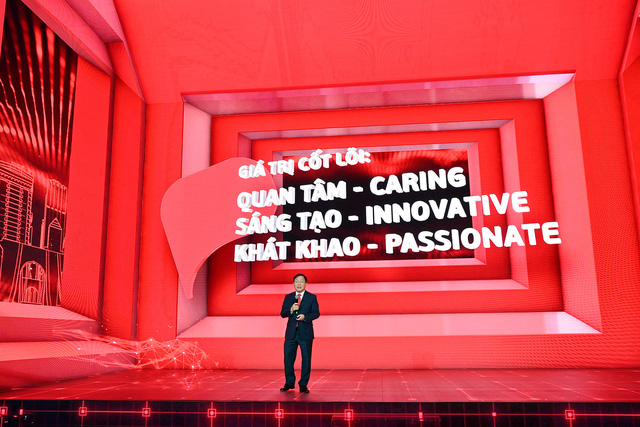 On January 7, 2021, Viettel officially announced the new brand identity, including logo, slogan and color.
Specifically, the blue – yellow – white color set used by the brand during the past 16 years has been completely changed to red – expressing youth and passion, this is also a symbol of the color of the national flag, of National pride.
Viettel's slogan is also reduced to "Your way". Regarding this change, Mr. Le Dang Dung, Viettel's General Director, said: "In the past, what customers want Viettel to serve, they need to say it, but now customers don't need to say anymore, but Viettel understands and serves them. Instant service thanks to 4.0 technology, automation, AI, Big Data….
The reason for this rebrand of Viettel is a big change in development strategy, affirming that Viettel is no longer a mere telecommunications service provider, but will be an enterprise with the mission of "Pioneer to create society". number association".
A representative of Adsota – a creative advertising agency in Hanoi said: "Rebranding requires a lot of preparation and thorough consideration of the business. Because it's not just about changing the logo, but also with core values such as vision, mission, customers, and services. At the same time, businesses must also implement effective communication to be able to "fix" their image in the minds of customers and gain benefits from it.
It is easy to see that any major brand's Rebrand campaign attracts a lot of attention and opens up debates in the consumer community.
Rebranding means that businesses trade off the values that have been shaped in and imprinted in the hearts of customers, becoming a completely different and new image.
So some risks that businesses are prone to face without a suitable Rebrand strategy such as losing existing loyal customers; new visual design is not suitable for consumer tastes; lack of a complete Rebrand launch plan makes it difficult for consumers to understand the meaning of the business change.