When it comes to the strategic story for brand architecture – brand structure, it is impossible not to know the two main structural models of the brand:  "branded house"  and  "house of brands". Which model will be most effective, according to your vision and strategy?
This article will explain what is the term brand architecture? As well as introduce these two popular brand structure models, and explore good examples of each.
>>> See more:
What is Brand Architecture?
In a simple way,  Brand architecture – brand structure  is how businesses allocate and arrange small elements and elements in an overall big brand. Brand architecture will help businesses clearly show each sub-brands and how they relate to each other, forming a unified whole.
Building the right business structure will make it easy for marketers and business leaders to manage, measure, and improve individual brands.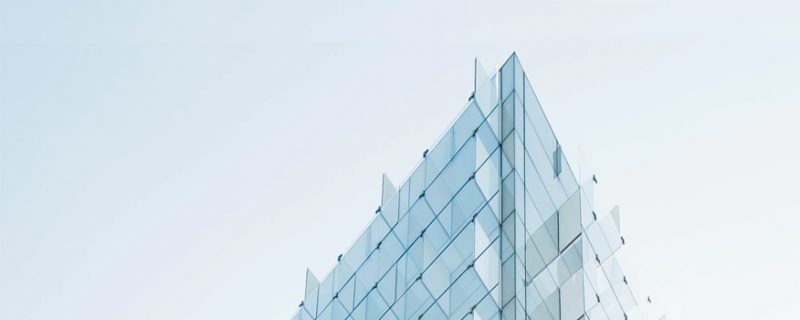 Sub-brands within a major brand may operate separately, or may form close links to promote other sub-brands.
Below are detailed examples of Brand architecture – brand structure as well as practical examples of each model.
Model of brand structure – Branded House
With a branded house strategy  , the business is the brand. All sub-brands do not diminish the power of the main brand. This method helps build a brand that is extremely sustainable, and has the advantage of recognition and memorability from people.
>>> Refer to  Philip Kotler's Basic Brand Strategy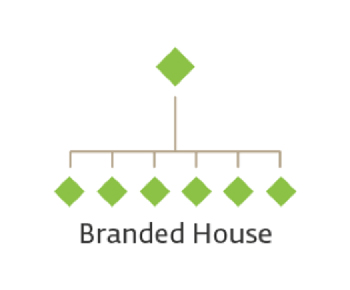 FedEx
FedEx is a great example for a brand to apply the Branded house structure model. FedEx Express, Ground, Freight are all sub-brands within the business. A relatively coherent built model and lots of room for future expansion.

Google
Google is also the company that has countless sub-brands such as: Google Drive, Google Calendar, and Google Translate. Attaching the brand name to every product helps to increase the credibility of customers. Any product with the word Google in front of it helps to eliminate doubts and doubts when new customers come in contact.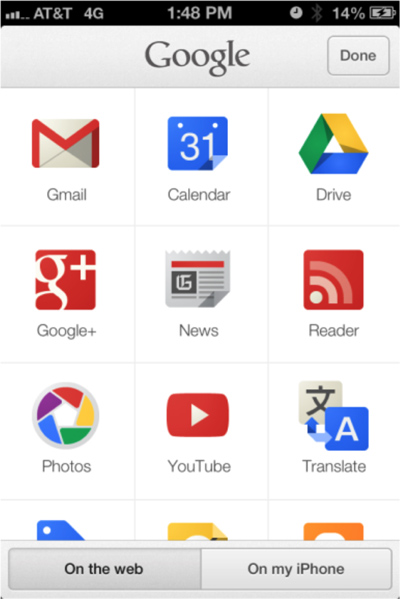 Apple
Although Apple has many products, it does not use brand names for those phones or tablets, however, the iPhone, Macbook and iPad do not count as an independent brand. Apple still maintains its main brand throughout the sub-brands. And a detail that all products are attached with the Apple logo, not the iPhone or iPad's own logo.

In which cases should the Branded House model be applied:
When if your brand is big enough, and the products span the same category and follow the vision, brand positioning of the main brand. The application of the Branded House model will help businesses combine the power of all products, without having to disperse resources.
However, there are downsides to this model such as if one sub-brands fails, it can affect the main brand of the business.
House of Brands – House of Brands
A brand structure that is completely opposite of Branded House, is  the House of Brands. According to this model, sub-brands are the main promoted brands instead of the brand of the whole business.
The brand hierarchy within the company will become more complex. Businesses that apply the House of Brands model are usually consumer goods manufacturers, brand acquisition corporations, etc.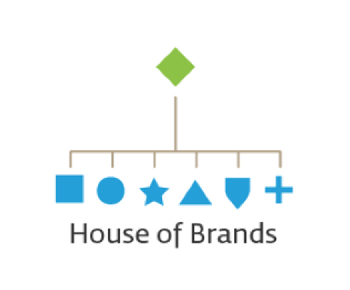 P&G
Do you recognize any of the following brands? They are all owned by Proctor and Gamble (P&G)! P&G can still be said to be a fairly well-known brand by itself, but it is clear that P&G's sub-brands have a much higher recognition. Some well-known sub-brands include: Tide, Charmin, Bounty, Pampers, and Dawn.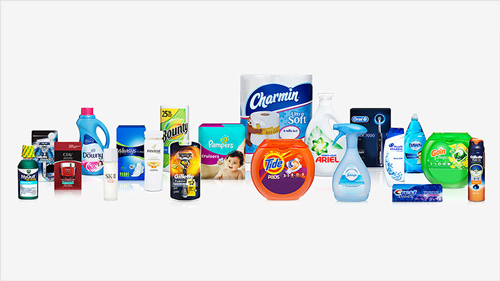 Newell
From household products to school stationery, Newell is also a great example of the  House of Brands model . Some famous sub-brands include: Crock-Pot, Coleman, Expo, Sharpie, Elmer's, and even Yankee Candle.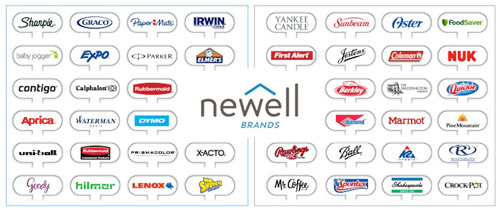 Mars
Snickers, Skittles, and M&Ms probably appear in students' backpacks often. These sub-brands are owned by Mars.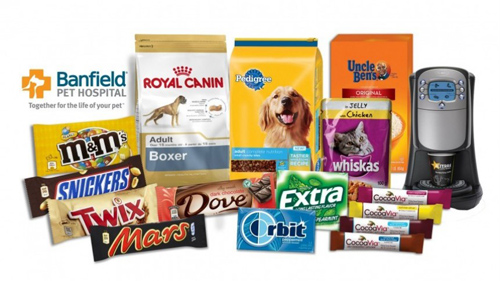 Unilever
Unilever is a brand that owns a wide range of products from food to hygiene. You can have great tea packets from Lipton in the living room or Dove shampoo in the bathroom. All are owned by Unilever. (Lipton is a trademark jointly owned by Unilever and PepsiCo)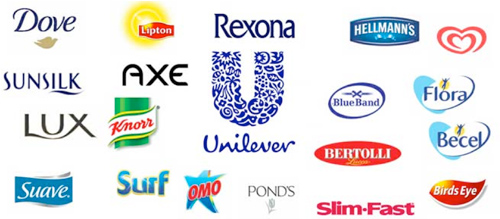 In which cases should the House of Brands model be applied:
Businesses that want to offer products suitable for each target customer group, each market with diverse demographics should apply this model. However, the House of Brands model requires a huge construction and development budget, and the annual advertising and marketing costs are extremely expensive.
Brand structure model – Hybrid
Sometimes, businesses choose to combine the two brand structures just introduced above. Typically, Coca-Cola and Pepsi can be mentioned, when the brand name is a product. Over time, businesses want to expand their product portfolio, but at the same time have completely separate brands.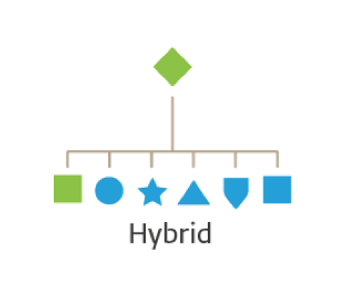 Coca Cola
Coca-Cola's tagline "Lots of Choices" accurately describes the brand's wide range of soft drinks, from soda to mineral water, what sets Coca-Cola apart from Pepsi is Coca-Cola's development focusing on beverage products, while Pepsi wants to target more markets, including food products.
As one of the largest brands in the world, in addition to the Coca-Cola product itself, this business also owns typical sub-brands such as Sprite, Dasani or Fanta, Honest Tea.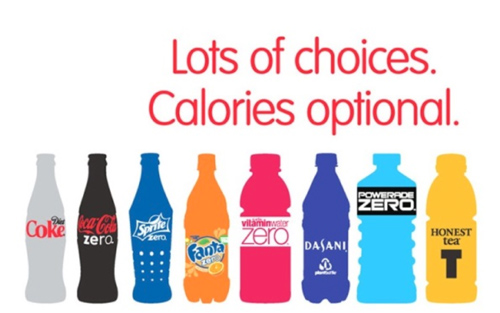 Pepsi-Co
Perhaps to combine drinks and beverages, there is nothing better than a snack pack. PepsiCo is different from Coca-Cola, they target the relevant market, providing snack and snack brands such as Lay's, Doritos, Cheetos, ..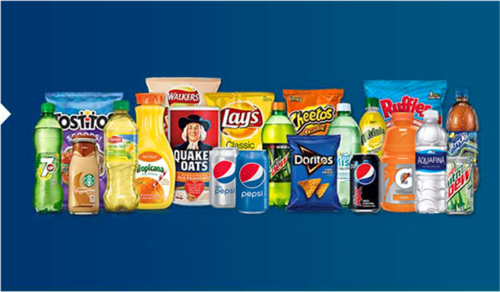 Amazon
Amazon is a giant in the e-commerce industry, but it also owns sub-brands that go with its main brand, amazon.com. These sub-brands often have very little connection to the main brand, and most are acquired by Amazon rather than self-developed.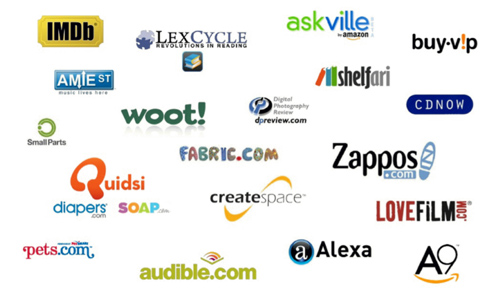 In which cases should the Hybrid model be applied:
This depends on the natural development of the business. Once successful in their main products, brands often want to expand their scale and provide a wider range of services. If the new product is not really related to the main brand, it is advisable to create a clear separation by developing sub-brands.
6 steps to build a brand structure
The foundation of any  successful branding strategy  is having the right brand structure to guide the way. Brand architecture will be the guideline for every element of your brand, shaping  your brand's personality , meaning, messages and  stories , helping you build consistent visual identity elements.
Brand is a game of emotions, therefore, Brand architecture – the perfect brand structure must be the launching pad for the connection between small brands, to big brands and finally to the perception of each customer. .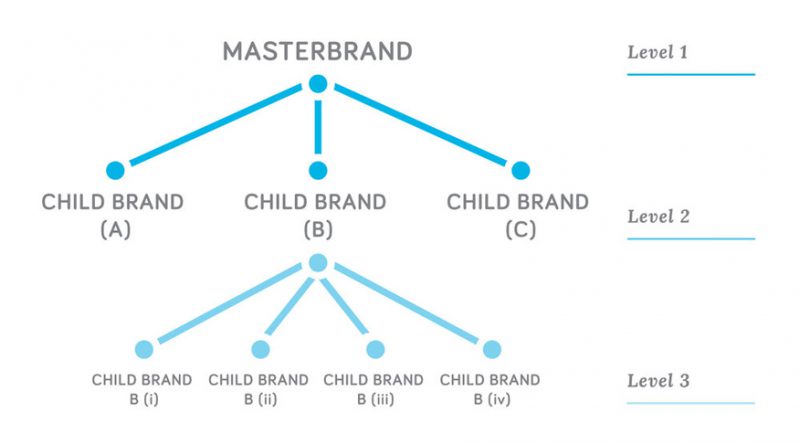 To build a brand structure, here are 6 steps for you to implement
1. Understanding customers and the market
Here are the questions you need to answer about your brand's customers, as well as its current market:
Who are your customers?

Which customer group do you want to own?

Who is your opponent?

 What is the competitor's brand positioning ?

What solutions does your brand offer? What do they help customers with?

What does the brand promise? Are they prominent and relevant to the target audience?

When customers think of products and brands, what emotional associations do you want to elicit?

What functional benefit does the brand provide?

What emotional benefit does the brand provide?

What personality does the brand possess?
2. List all features and benefits of the product/service
These characteristics will describe what your products and services are, what they serve, and how? For example, advanced car systems can be equipped with new fuel-saving features, modern brake systems as well as airbags to ensure absolute safety, etc.
Benefits will be the outcomes that the product/service features provide.
For each benefit, determine whether it is functional or emotional.
A functional benefit can be an upgrade or improvement of a product or service to provide a better customer experience.

Emotional benefits relate to the customer's feelings about using the product. For example, buying a Mercedes car will bring a sense of achievement, high status.
3. Determine the importance level of each feature and benefit:
Level 1: All competitor products and services in the market offer this feature/benefit. Customers will not buy if your products and services lack them.

Level 2: Customers may not decide to buy based on these features/benefits alone. However, they will help to differentiate your product from the competition.

Level 3: Customers will definitely choose you over competitors based on this feature/benefit factor.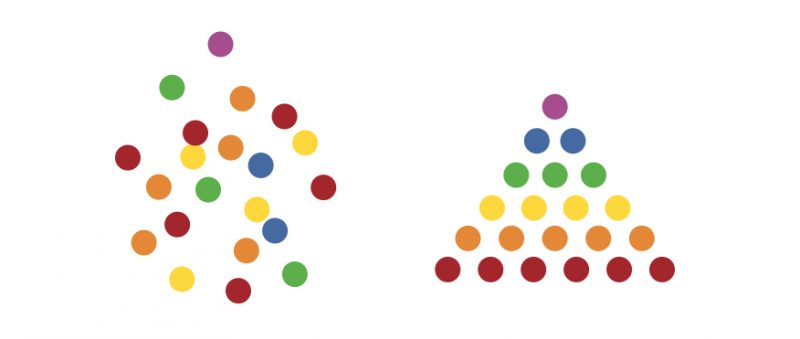 Here is a ranking system of features and benefits for your reference:
Traits level 1 = 1

Trait level 2 = 2

Trait level 3 = 3

Functional benefit level 1 = 4

Functional benefit level 2 = 5

Functional benefits level 3 = 6

Emotional benefits level 1 = 7

Emotional benefits level 2 = 8

Emotional benefits level 3 = 9
4. Internal assessment of businesses and small brands that are owned
This step will help businesses determine how big brands and sub-brands will link and support each other. You will need to assess the impact of each brand, will they help, or can hinder the growth of other brands?
Is the expansion going in the wrong direction compared to the strategic vision, as well as the mission of the business? Does the parallel development of sub-brands mean destruction, or will it help the ecosystem become stronger?
5. Choosing the right brand structure model
After evaluating all the information and data, it's time to decide on the right brand architecture model. Instead of focusing too much on a portfolio of products or services, consider building a brand structure based on how you deliver value to your customers.
Understand the connection between each sub-brands and target customer groups

Outline the overview and development direction of each separate brand group.
6. Plan to introduce brand structure
Once you've determined the right brand structure for your business, it's time to design your brand identity to introduce a new visual system. This is the last but crucial step to ensure any app cloning can bring consistency and synergy to the brand.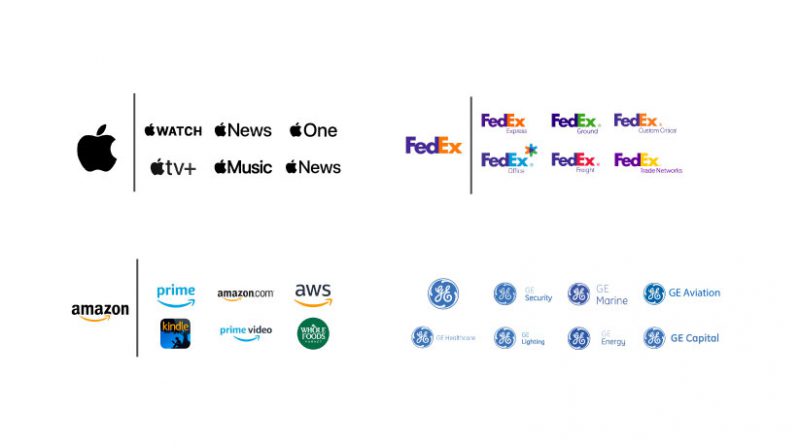 Above are 6 basic steps for you to build a strategy for brand architecture (brand structure) – laying the basic brick foundation for the development of your business brand.
Which brand model should be implemented?
If you are still not sure which business model should be deployed, what is the development orientation? Contact  Malu immediately  to receive a free consultation from experts in the Branding and Marketing industry.
Typical design projects of  Malu