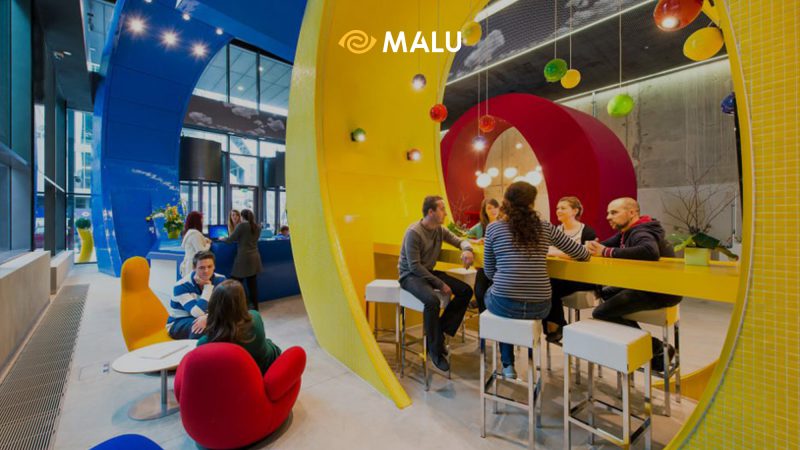 A powerful brand now doesn't just rely on customers, whether the products they sell are  'good or bad' ? Whether that business is  an ideal place to work  is also very important.
Take Google as an example: What is the product Google sells? Just a keyword search system. But try to see what is the most expensive and admirable thing in the world? Well, not the product but the Google brand itself.
And not only Google, many other businesses like  Facebook, Unilever  or  FPT, VNG  in Vietnam are using  Employer Branding  as a trump card for their brand development strategy.
Let's explore with Malu what Employer Branding  is, its importance and how to build  an  effective Employer Brand .
1. What is Employer Branding?
Employer Branding  (also known as  Recruitment Branding ) is a term used to refer to businesses that consider themselves to be " an employer of human resources"  rather than simply  "an enterprise providing goods and services to customers". sell" .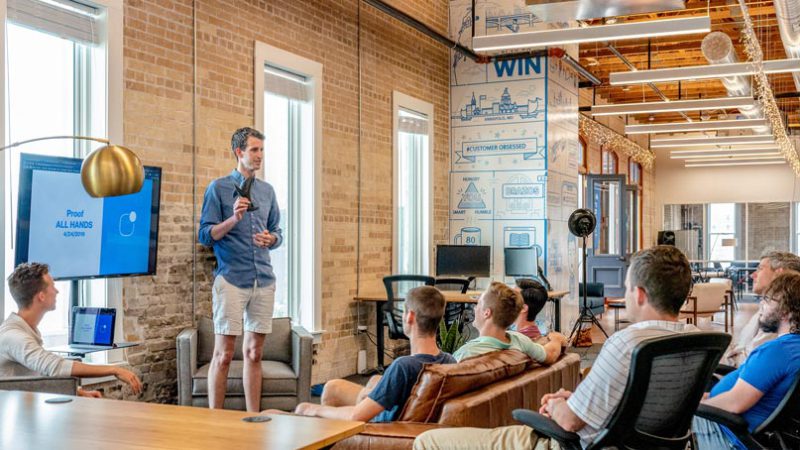 The purpose of Employer Branding is to make the business stand out, different, where external candidates aspire and "desire" to work. Finally, Employer Branding will also help businesses' brands be raised to  a new level.
>>  Brand Management – ​​11 principles of successful brand management
2. Importance of Employer Branding
For businesses, why is it so important to build an Employer Branding strategy? Here are some reasons to explain this question:
Employer Branding is a way for businesses to attract  

the best human resources

  for their businesses. It is no coincidence that Google is the convergence of the best programmers in the world. Because the very good programmers also  

aspire

  to work for Google.

Empolyer Branding is a one-of-a-kind

 PR method   of businesses. With  public 

perception

  , successful businesses are the ones that provide the best and comfortable working environment for their employees. So why do companies not use their own dynamic working environment to PR for themselves? You certainly have your own answer.

Talent is the resource of the nation

 . Recruiting talent is hard, retaining them is even harder. Building an Employer Branding strategy is an effective way to prevent the " 

brain drain"

  in businesses.
According to a study by  Harvard Business Review ,  60% of senior leaders  think that  Employer Branding  will become the most important strategy in developing their brand in the future.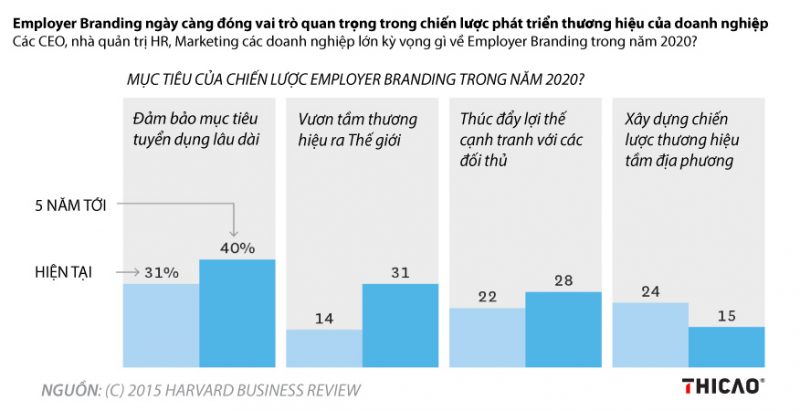 3. 10 Effective ways to build Employer Branding?
The importance of Employer Branding is undisputed. Malu would like to share with you  7 methods  to help businesses build a successful Employer Branding strategy.
Define your brand identity
The first, extremely necessary, is to determine where your business stands among employees and the public about your brand.
A small survey to employees, customers and stakeholders can help you find out how appealing your brand is to the public. Based on the survey results, you will determine what you need to do to elevate your brand.
In addition, you can also work with HR and L&D (Human Resources Training and Development) departments to develop specific goals for the strategy. Your goal should consider several aspects, like:
Ensure long-term recruitment needs are met.

Elevate your brand position to a new level.

A competitive advantage over direct competitors.
>>  What is Brand Awareness? Handbook on brand identity
Invest in training and human resource development
In fact,  "the 9x generation will be the main human resource of the enterprise in the future"  (according to  Forbes' data  forecast by 2025). With a young generation that has not yet experienced and fought in combat, the need to learn and develop skills is clear.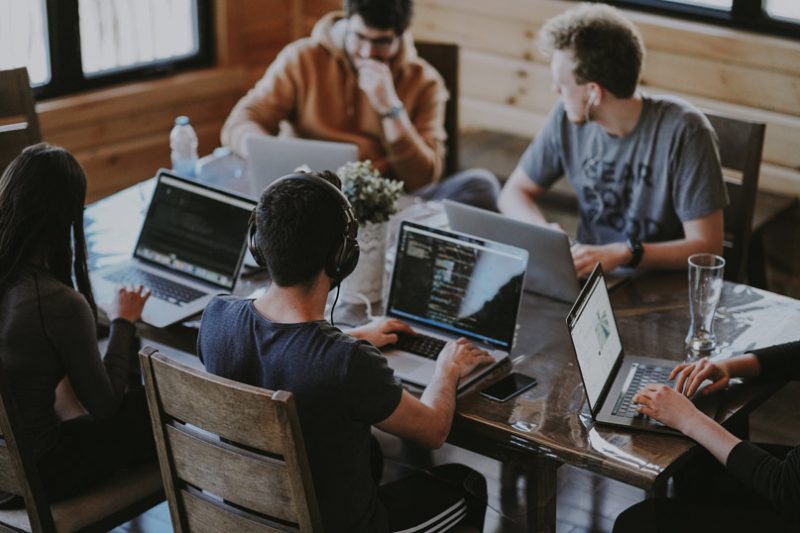 Enterprises, before the new wave of human resources is about to land, need to have a thorough preparation plan.
Enterprises need to develop training courses on basic skills for employees, considering this a mandatory job. In addition, as an incentive for good employees, the company should also create conditions for them to develop advanced skills through external business trips.
Take advantage of the company's human resources
Businesses with a strong Employer Branding strategy know how to utilize their own human resources for promotional activities.
Take for example  FPT Corporation  . On the occasion of its 30th anniversary, FPT has set up a special page for its employees to express their thoughts on the corporation's development journey. FPT also regularly posts photos and videos recording the company's activities on the occasion of its founding anniversary.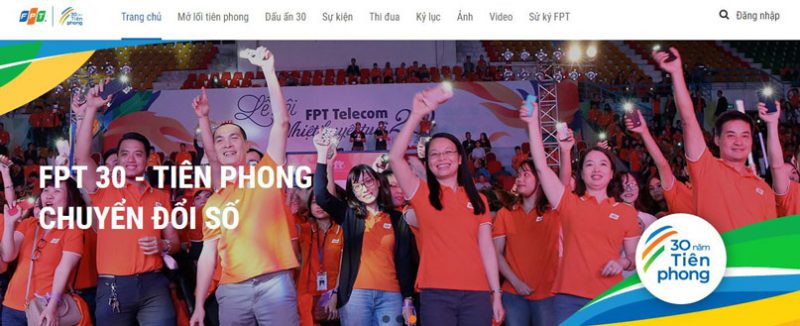 Through this, the image of FPT emerges as a strong enterprise, with an ideal working environment, with a team of talented human resources, committed to long-term working with the company.
Build a clear recruitment process
One of the steps that can enhance the Recruitment Brand is to build a clear recruitment process.
For example, to apply to Unilever Vietnam, candidates must go through a recruitment process with at least  5 rounds,  including:
Round 1

 : Application round, candidates submit CV directly to the company.

Round 2

 : Pressure test round, candidates will have to take financial-related tests, GMAT.

Round 3

 : Preliminary interview, candidates participate in an interview with the human resources department

Round 4: 

 Professional interview, the specialized department where the candidate applies will participate in an in-depth interview.

Round 5: 

 Handle the situation. The specialist department will present situations and challenge candidates by handling them.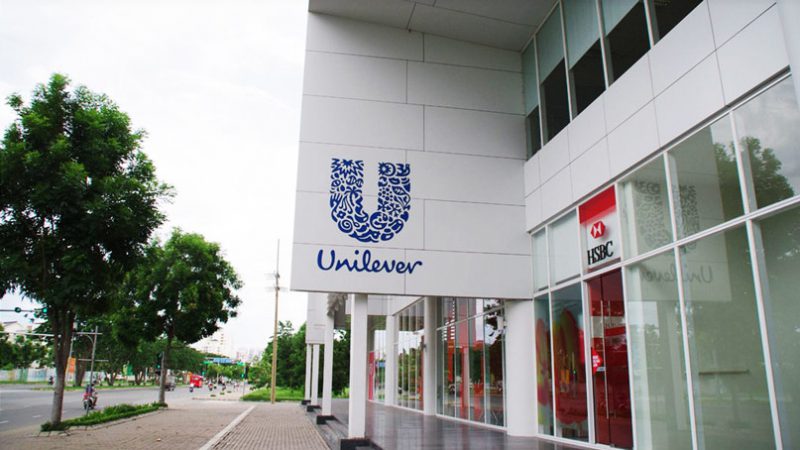 A clear recruitment process like the example of Unilever Vietnam helps the public realize: This is a rigorous recruitment environment, where the best human resources are gathered.
The business itself also benefits from this job, because this is an effective way for you to screen and capture the necessary skills of candidates, which is convenient for training and human resource development. after that.
Set up internal portal
In order to easily exchange information and quickly grasp the aspirations of employees, businesses need to build an internal portal.
Take the example of  the Commonwealth Bank  of Australia, which has built an internal portal system based on the Sidekick application platform. This is a support application for mobile devices, helping employees to use their smartphones and still update internal information in the company, identify issues about personnel, salary and bonus, timekeeping. …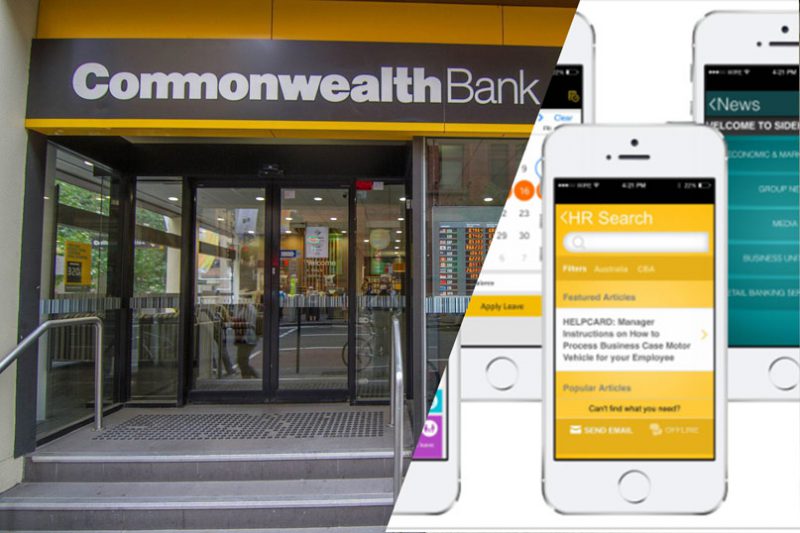 In addition, this is also a place where leaders can listen to employees' direct voices on common issues of the business. Employees can email their views directly through the Sidekick app.
The effect of this internal portal is to improve employee satisfaction with the business. Their voices are respected. All important information in the company they will also be the first to access. With the public, the image of the business also becomes more professional.
Develop a career progression roadmap for employees
In the recruitment information of company A, if the factor "clear career progression" is mentioned, the possibility of that business receiving a higher number of applications than usual is clear. .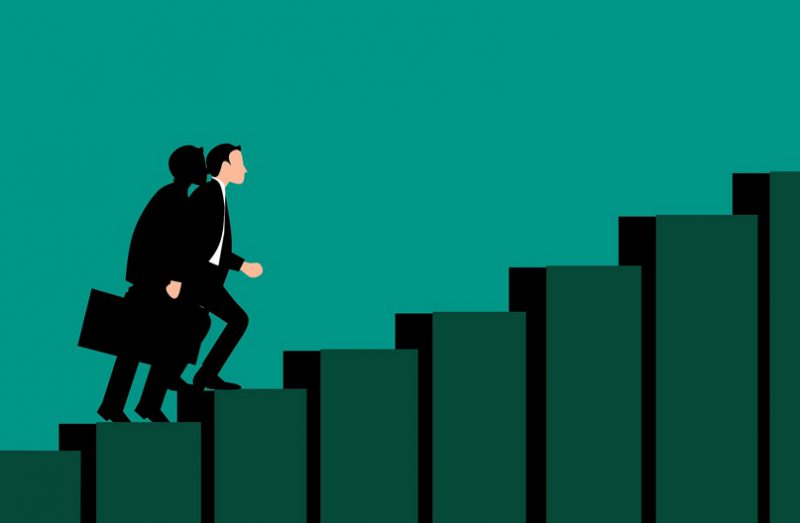 Employees besides learning and accumulating professional skills, what they are most concerned about is salary and promotion issues. If this roadmap is scientifically built, employees will definitely commit to a long-term commitment to the business.
The public when looking at businesses with a clear promotion route for employees will also have more sympathy.
Beautiful office design
It is easy to see that businesses with high brand value often have a beautiful office design and an ideal working environment.
Let's look at the example of VNG company, the owner of the largest OTT application in Vietnam, Zalo. The office has a modern design, taking the main image of a honeycomb (representing the industriousness and hard work of employees working in the company).
The workspace is not partitioned, creating comfort and modernity. In the campus of VNG office, there is a full gym, an internal book library, etc. This is considered one of the most ideal workplaces in Vietnam.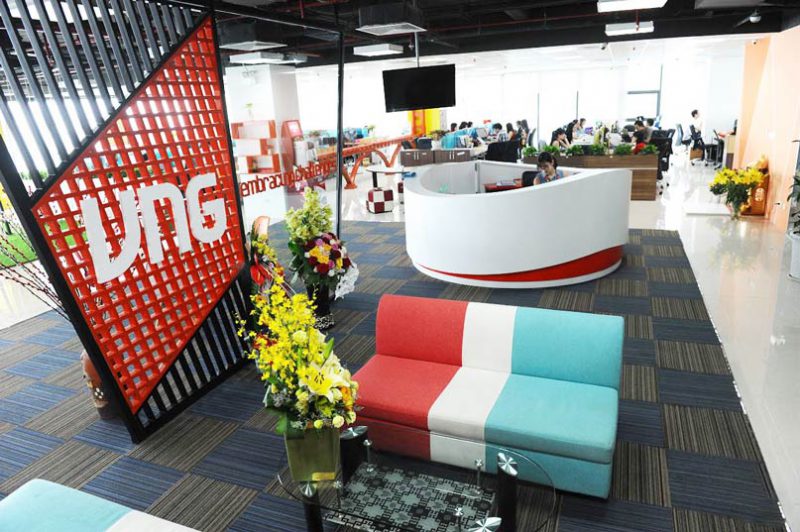 Through the company's photos posted online, it can be seen that VNG has established itself in public as a stable, well-established business, and the dream of leading programmers in Vietnam. .
Invest in social networks
Social networks are currently the most used communication channels by companies   to build recruitment brands and attract talent. The following numbers can give you the answer to the reason for this strong investment:
The above figures show that recruiting human resources through social networking platforms is really effective for businesses.
However, are candidates interested in the "bright" image of the recruiter on Facebook or LinkedIn?
The answer is yes. Because up to 9 out of 10 candidates decide to apply to businesses with a positive brand image on social networks. These businesses must respond quickly and often to candidate interactions, showing good images of the working environment, culture and job opportunities on Facebook or LinkedIn.
Don't ignore the content aspect
"Content is king" – Content is king, this is rarely denied by anyone. However, content is also one of the effective communication methods to build interaction, educate and cultivate strong relationships between employers and employees.
In a statistic from  Recruiting Daily magazine , up to 85% of candidates search for job opportunities through search platforms like Google. Today, candidates don't just use the Internet to find out and research information, they use it to find job opportunities and make application decisions.
Therefore, businesses need to have reasonable content optimization methods to attract attention from candidates, and make them join their "army".
One of the most effective content building methods is to use the "candidate funnel" to be aware of candidate behavior, and have appropriate behaviors. You can refer to the sample candidate funnel from  Candidate ID  through the image below: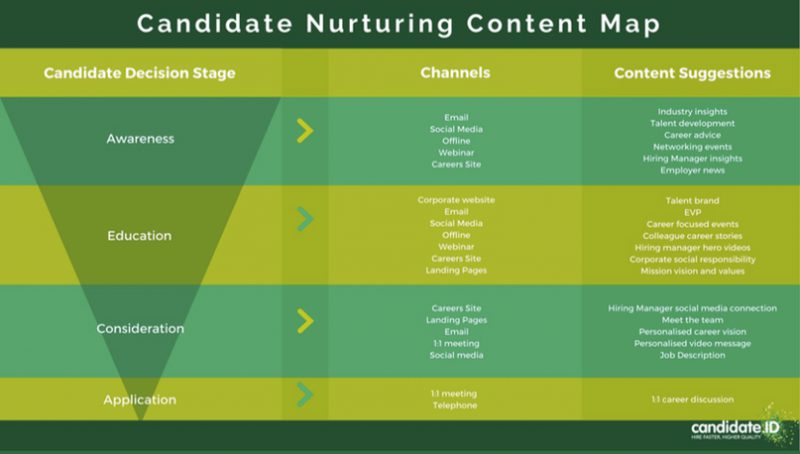 Anticipate the things you can't control from Employer Branding
It is a fact that not every element of Employer Branding you can control. Here is a list of things you need to pay attention to:
Communication: 

 How do media platforms (print, television, radio, online newspapers) evaluate the working environment of your business?

Customers: 

 What do customers think of your business? About the working environment, facilities, your attitude towards employees?

Viral Communication: 

 Are there any rumors (rumors) about your business related to the working environment?

Employees and their relatives: 

 What is the internal assessment of the company by employees? Opinions of their loved ones?
Although these factors are difficult to control for businesses, you can completely influence to limit the worst-case scenario, through the methods we have listed above, such as: building a clear recruitment and promotion process, promoting the presence of the business on the social networking platform, investing in human resource training and retraining activities, beautifully designed offices, meeting the needs of customers. Meeting the needs of human resources…
Building an Employer Branding strategy is a long process, requiring persistence, throughout. Hopefully, the information Malu shared just now will be a guide to guide you in the process of developing your brand in the future.