Key message is the core information that businesses want customers to hear, understand and remember about what they do, what they can solve for customers, why customers should believe, and why the public should choose the business over its competitors.
A successful marketing campaign needs elements such as: objectives, messages, reports, communication plans, budgets, content production and execution. In this article, Malu Design will help you understand the importance and how to create a key message that is imprinted in the customer's mind.
>>> Read more What is Marketing?
Why are key messages important?
In a marketing campaign, key messages play an important role in driving customer action. Having an impressive message is a big step towards increasing engagement, creating consistency across communication channels, and increasing product recall.
Answer the question: What? For whom? Why?
What?
What will you write about in the message? A message should start from the main objective of the company. For better results, review the company's core values, vision, and mission to ensure the end results meet brand goals.
Refer to the brand's previous messages to ensure consistency in values, identity, tone, etc.
For whom? Why?
Once you have a clear understanding of your business and brand, identifying your target audience is the next step.
When creating a message, create your own identity and do not let your key message "same" as any other brand. Therefore, you need to research and consider carefully to determine the style and tone of the message. Then find ideas and flexibly add keywords related to products, services, and brands.
Do you have difficulty in  positioning  your brand and identifying your target customers?
Elements of a good key message
Messages are usually shorter than 12 words and are simple to convey information quickly. In a few seconds, customers won't be able to remember or read it if your message is too long.
Remember the message that represents the brand. You wouldn't want customers to think of another brand when reading your key message, right? So, cleverly embody the brand's identity into the message.
Imagine how you communicate with customers, how would you choose your words? Fun, funny or humble, humble? What language will the target customer want to hear?
Rely on customer personas to add the right emotional elements to the message. Don't focus too much on the amount of information conveyed. Cramming too much information will make the key message dry and difficult to remember. In addition, adding an element of humor will be a plus if this is suitable for your service & customer group.
Prioritize choosing words that are positive and easy to read. The use of slang may impress some groups of customers, but the risk is quite high. Therefore, consider carefully each word in the key message.
Steps to write effective communication messages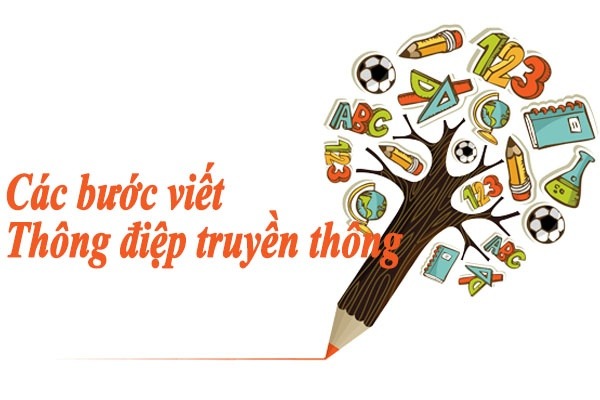 "Scratching at the right itch" of customers – the great benefits you bring to them
Identify the target market to 
In other words: Who is the market segment you want to target? Once you have pinpointed the exact scope and audience you want to reach, your message will be narrower and closer to your target market.
Identify existing problems in the market
Everyone has problems, so does your target market. There are many ways to identify the "pain" of a customer, of which the most effective is probably directly listening to them talk about that "pain", directly feeling and finding ways to solve them. By identifying the problem your target market is facing, you already know your customer.
At the same time, this step also again narrows the target audience because you already understand their feelings and problems, from here you will have a way to help them solve them.
Your solution to the problems in that market
Just like "scratching the right itch" of the customer, providing the target market – the customer with solutions is like providing an effective cure. You'll need to present compelling benefits that help them improve, change their lives, and cure their client's pain points, while affirming your solution is simple, easy to implement and exceptionally low-risk (it's best to use your benefits to overwhelm them).
Prove your solution is perfect
It's clear! Convincing someone always needs proof, especially when customers have become more and more knowledgeable, more options and more calculations. It will never be enough if you only know the benefits that you bring to them. You will need to have real people, real work to prove your solution is the most perfect. Or take the customer himself as an example.
You can present it in three ways: before the customer came to your solution, how difficult it was for them, your solution gave them, and finally, the amazing changes after applying it. use your solution. Especially when associated with time numbers will give you extremely good results
Explain that your solution is different from the market
In a circle with so many competitors who are offering the same target market as you, you need to make your own difference, different in communication, different in message, different in the way. serving customers… The difference will create value for you and for the customers themselves.
>>> See more articles: Deploying Big Ideas for Business Marketing Campaigns
For example, good Key Messages of famous brands
Coca Cola
Give Coke for ultimate family fun
Share a Coke, connecting friends
Starbucks
A perfect cup of coffee
'Third place' between home and work
Customer service: welcoming, personalized
A good life with a good cup of coffee
Bitis
Vinamilk
Vinamilk – Bright eyes and tall figure
New vinamilk aloe vera yogurt – Delicious taste, beautiful skin
HOW TO CREATE MESSAGE KEY (KM) ?
1 . 
Brainstorm
Define communication goals  (key messages should follow this goal),  target customers : What do they need and want to hear from you? Do you have a large target audience? If so, adjust to fit each group.
Develop KM by answering the following questions:
The content of the message you want to convey to the customer

Why is it important to them?

Why is it unique and different?

Why is the target customer interested in this information?

What are the benefits and values ​​for the customer here? Think about WIFM (what's in it for me) to the public

Are there any barriers or challenges in implementing it?
2 . 
Edit and finalize key messages
After you've produced a draft, review it with the following questions:
Does it stick to media goals?

Does it apply to my business or does it apply to competitors?

When spoken out loud, does it make a conversation sound?

Can you simplify the language or make it more concise?

Does it motivate target customers to take action?
When designing a message, three important decisions to consider are the theme (the appeal), the structure and the format of the message. There are usually three compelling themes: Reason, emotion or morality
Often related to the public's personal interest, showing how the product will benefit them. These are often messages that express the quality, value, economy and effectiveness of the product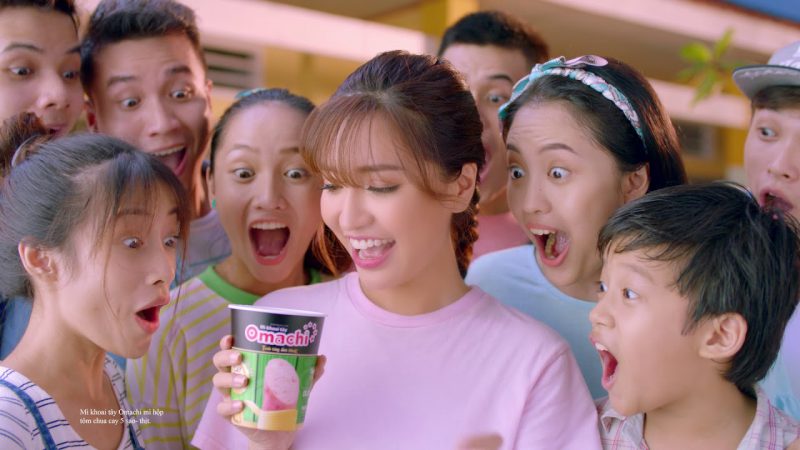 Example: With its instant noodle product, Omachi has shown its superior quality compared to its competitors by emphasizing: "Omachi potato noodles are delicious without fear of heat".
Are messages that try to promote positive or negative sentiments and emotions related to a purchase such as love, joy, humor, fear, etc. This comes from the statement: Consumers often Feeling first and then thinking, and the essence of persuasion is emotional.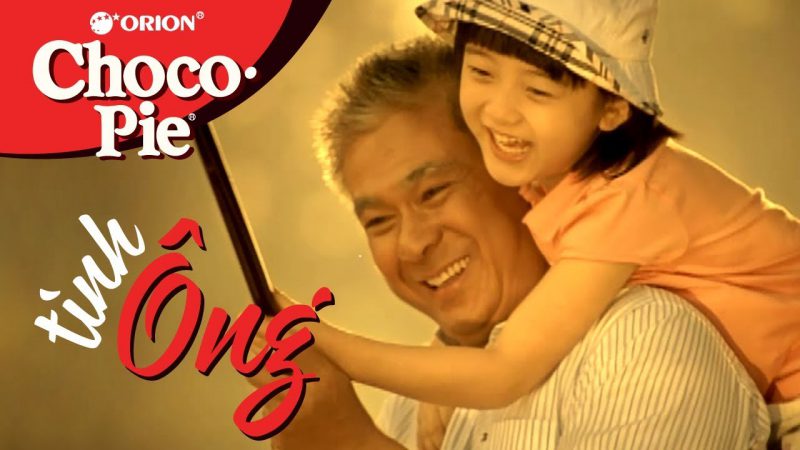 The Chocopie cake advertisement once made the audience sad and emotional about the sacred grandson's love
Aimed at the public's feelings about what is perceived as "norm" and "honest", often directed to support social issues, humanity, environmental protection.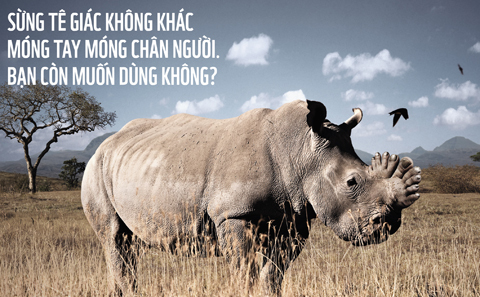 The message: "Grab your nails instead of using rhino horns" of the Education Center for Nature (ENV) is a good example
>>> See more What is a Slogan? 26+ Best Slogans Of Famous Brands
Summary
So Malu has given you information about communication messages – what is a key message. Especially introduced to you the most impressive and creative communication messages from brands. Hope you can apply and create attractive key messages.