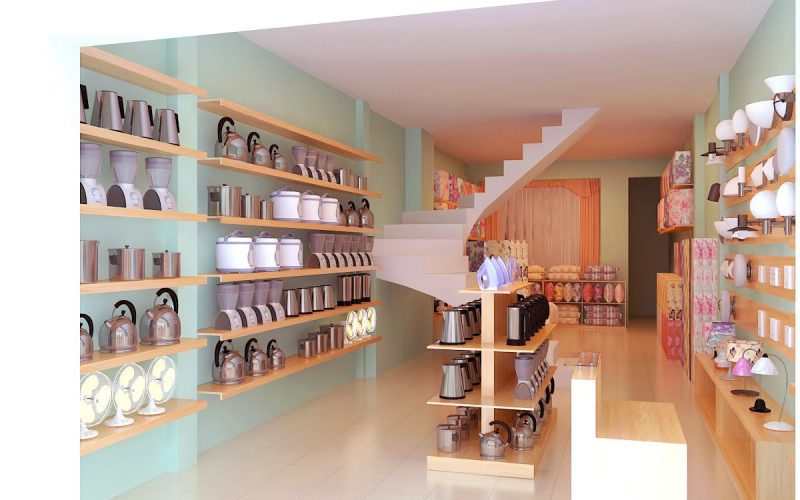 "Hello Malu! I have 5 years of experience in the electronics industry and am looking for a space to open an electronics store. How much capital does it take to open an electronics store ? What do you need to prepare for opening a store? Is selling electronics profitable? What do I need to prepare to do business smoothly" – (Anh Hoa, Hanoi).
This is also the question of many people who are cherishing the idea of ​​opening an electronics store. Therefore, in this article Malu will provide the necessary information to those who do not have experience in the electronics business  for reference.
1. How much capital does it take to open an electronics store?
Depends on the amount of capital each person can spend. But at the rate of 20% for premises, 40% for display and inventory, 40% for working capital. Malu  suggests the initial investment cost plan to open a water and electricity business as follows:
 The cost of renting business premises is about 5-15 million VND. You can save money if your family has a nice open business space. Or if you only do online business, you can open free stores on Facebook, e-commerce floor …

The average cost of hiring labor

 , sales and delivery staff is 5 million/employee/month. Or you can hire seasonal workers, in shifts.

E -store decoration

  is also simpler than some other businesses. You should invest in buying signs, lights, and shelves. The average cost will be about 20-30 million.

Import capital of goods

  depends on quantity – quality. The more imports, the more big brands need capital. 

Experience in the e-store business

  is to not hold the goods, enter the basic things first to avoid inventory. Electronic devices are common in every family's life such as air conditioners, electric fans, ovens, rice cookers, dryers, microwave ovens, refrigerators, washing machines, etc.
For example, if you have 100 million dong, you can allocate as follows: rent & decorate the store (20 million), buy store display samples such as electrical wires, led bulbs, switches, sockets, electric fan… (40 million), staff rent (1 employee) & incurred expenses (10 million), working capital (40 million).
Thus, to open a  small and medium-sized electronics store, you can prepare about 100-150 million.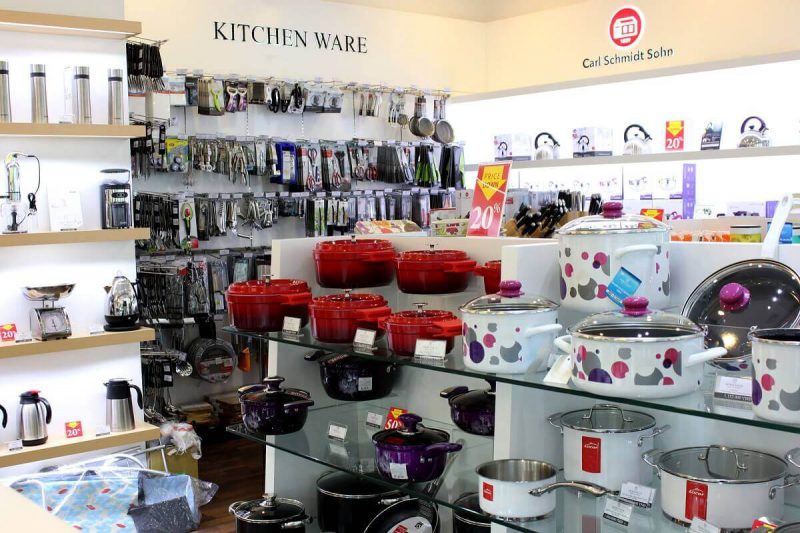 2. Do you need a business registration to open an electronics store? 
This is a question from many of you that Malu received during the consultation to open an electronics store. If you want to build credibility, issue invoices, guarantee documents or plan to open many establishments, you should register your business.
You need to submit a business registration dossier including charter capital and business location to the investment planning department. The total fee for setting up a company is not too high, about 10 million.
Because trading in electronic components is not a business that requires a practicing certificate and does not require legal capital as prescribed by law, the paperwork and some procedures are also simpler.
You need to prepare:
An application for business household registration to the business registration office of the district where the business location is located.

The application for business household registration must contain a copy of the ID card of the individuals participating in the household business or the representative of the household.

Minutes of individual group meetings on the establishment of a business household in the case of a business household established by a group of individuals.
3. Sourcing electronics products
Electronic devices are household appliances, used frequently in every family, so problems cannot be avoided. The electronics business has a lot of potential and to be profitable, you need to find a source of quality goods at a reasonable price. The more variety of products the better to meet the different needs of customers.
Some popular sources of products today:
– Wholesale market:  With the advantage of low import price but unclear quality and origin. The product does not have a genuine warranty, so buyers are also more wary.
– Agents of manufacturers:  Currently, most brands have policies to find and expand agents with reasonable discounts, ranging from 20-30%. You can inquire and contact to become an agent.
– Importing electrical equipment from abroad:  This source of goods requires a lot of capital. Specifically, you will import goods according to the distribution importers or order by yourself and have the service shipped to Vietnam.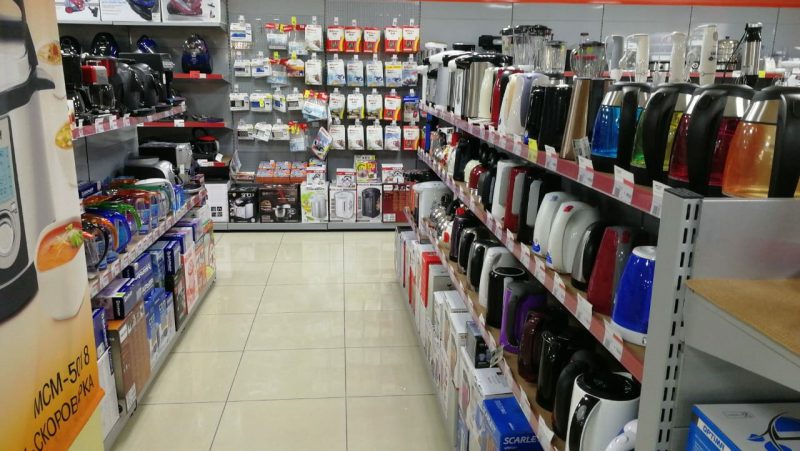 Choose a source of quality products, reasonable prices
4. Smart e-store management
In the electronics business, you need to capture the exact number of sales and inventory. Summarize the revenue report for the day and avoid losses. Some methods of electronic store management:
Record keeping: saving but easy to make mistakes and mistakes.

Management by excel: Difficulty in online management and information security.

Manage by sales management software, barcode scanner, cash register…

Install surveillance cameras.
5. Guidelines for making business plans for electrical equipment
In order to have a successful e-store business, when you are just starting out, you need to build a plan that includes the following elements:
Analyze the market potential, especially the needs of the people where you plan to open a store

Competitor analysis: find out if there is an electronics store in your locality

Find out the legal procedures to follow

Prepare capital and import goods

Choose more suitable online sales channels
Why do you need to choose the right online sales channel? Instead of letting customers find you, think of ways to attract customers to know you more. While customers have the habit of shopping online, a variety of sales channels: from traditional stores to online channels or a combination of multiple sales channels is the perfect choice.
Take a look at some of the most popular sales channels today:
Selling via social networks: Facebook, Zalo, Instagram…

Open a booth on the most popular e-commerce floors today.

Advertise flyers, banners, posters at the store

Producing promotional videos on Youtube, Tiktok…
6. Summary
Hope the article has helped you answer the question:  How much capital does an electronics business need? If you are planning a business, make a budget and refer to some of the electronics business experiences shared in the article.