Under the development of urban areas and more and more people choose to live in apartments – where there are only balconies, no spacious garden. Therefore, the market demand for ornamental plants is increasing, so this is also an industry you can deploy to "snap silver". Learn how to trade plant  and see if this idea is right for you?
1. How much capital does it take to open a plant business? 
You can start a bonsai business with a small piece of land or a spot in your garden to grow plants. You will need  to buy seeds, cuttings, pots or homemade rigs… Also buy tools, such as aluminum or copper wire for wiring, concave scissors for pruning, fertilizers to stimulate plant growth. develop. 
How much money is needed to start a bonsai business depends on the type of business (offline or online store), the type of business (selling new, buying and reselling) and the type of bonsai.
With the form of online bonsai business:

  Need to prepare a capital of 10-20 million, mainly importing goods and buying tools for tree care. There is no need to spend money on the premises, decorating the store, you will have to spend money to run online ads to attract and reach the right target customers.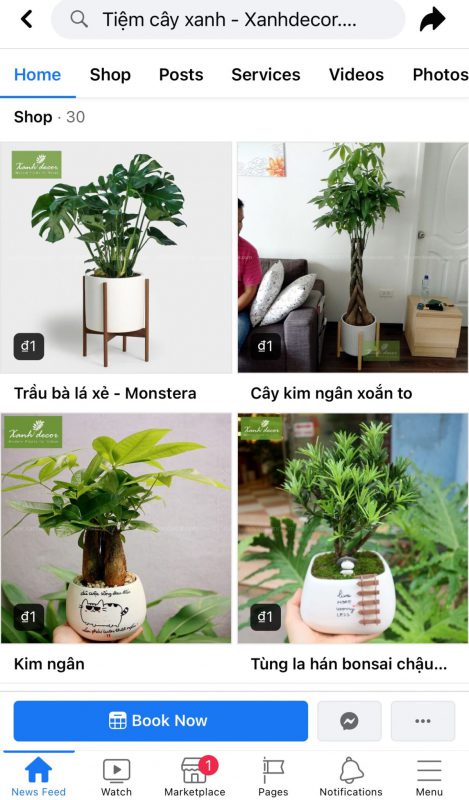 With the form of opening a business store:

  You need a larger capital of about 40-50 million to pay the rent. Usually, the lease of business premises will require you to pay for 3-6 months.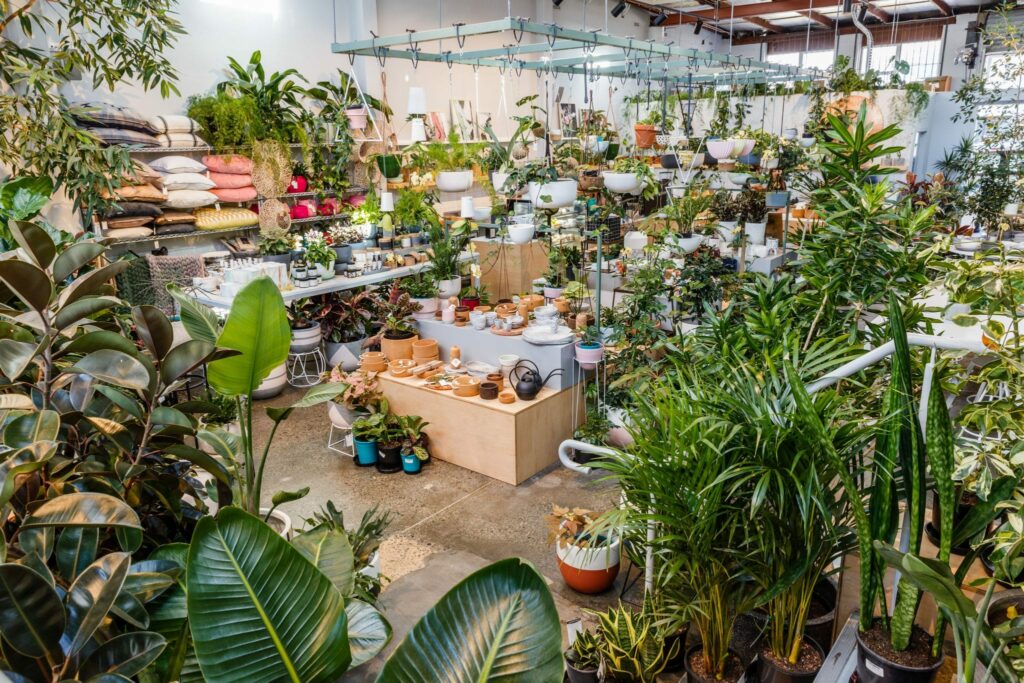 The area of ​​​​the bonsai shop business does not need to be too large, about 20-30m2 is enough, but it should be arranged reasonably to create a spacious and comfortable space.
If after 6 months – 1 year, the business situation is good, you can expand the store size. In the process of opening an offline store, it is recommended to combine with online channels, introduce products on fanpage, facebook group so that more customers know you.
Other fixed costs when opening a bonsai shop including the cost of buying seeds, soil, pots and plant care tools will account for about 30% of average revenue.
2. Determine the target market when trading bonsai 
Target customers can be divided into the following groups:
Corporate customers

Hobbyists, home gardeners, and people looking for gifts are also great customers to target. 

Customers who simply want to buy green plants to decorate their homes or workplaces
The above customer grouping will help you determine the source of ornamental plants, selling prices, and appropriate services. Experienced bonsai traders often focus on customer groups 1, 2.
3. Suggestions for suppliers of ornamental plants at wholesale prices
3.1. Wholesale market for bonsai
With desktop plants, you can source plants and pots from Hoang Hoa Tham area, University of Agriculture or Tay Tuu (Hanoi), Go Vap flower village, or in An Phu Dong ward (Ho Chi Minh City).
With artificial trees and plastic trees, you can go to Dong Xuan market (Hanoi), An Dong market, Kim Bien (Ho Chi Minh City) with a variety of sizes and colors for you to choose from. The market for artificial trees and plastic trees is super small, only about 3-5 cm, which looks very funny. Import prices range from a few tens to several hundred thousand depending on the type and size.
Seeds, seedlings, branches can be purchased wholesale seeds from Hoang Hoa Tham area (Hanoi) or contact the seed production enterprises.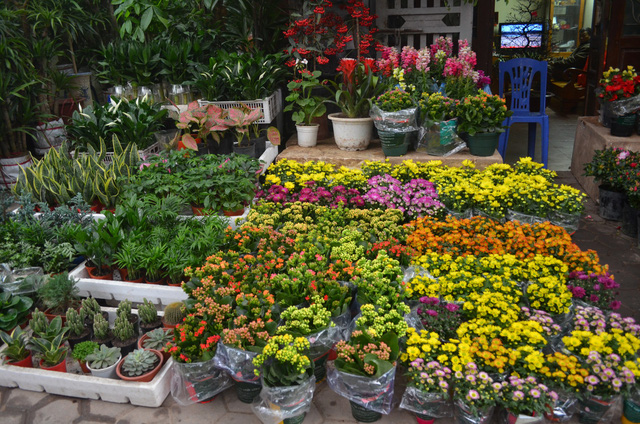 If you intend to learn about the fresh flower business, you can read more articles:  Fresh flower shop business and experience in opening a popular flower shop.
3.2. Grow your own trees to sell 
If you are a gardener, meticulous and careful, you can create your own source of goods by buying seeds and cuttings to take care of. After that, when the bonsai grows, it is sold to customers in need. Refer to bonsai supplies like MISA eShop suggested above.
3.3. Collaborators with large gardeners 
If you are not confident in your ability to take care of ornamental plants, you can find gardeners to negotiate as sales collaborators. You will not need to invest in import costs, but will get % from successful orders.
You will have to spend a lot of time and money to find and close orders with customers. Some forms of advertising such as posting to personal facebook accounts, posting exchange posts in facebook groups, zalo ….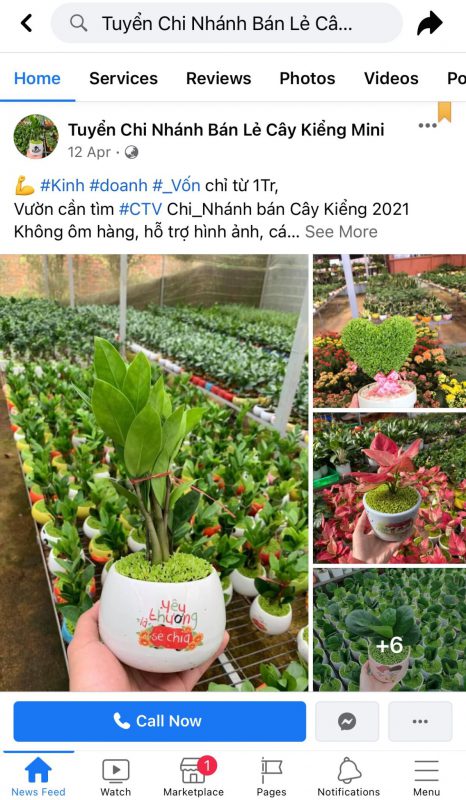 4. How to promote & market bonsai business
Advertising is the key to implementing a good marketing strategy. If your bonsai shop is in a city, a densely populated area, organize a bonsai exhibition and promote the image a lot. Have business cards or flyers ready when you host those events,
Building a sales fanpage is essential, regularly posting new designs and models or organizing minigames to attract interaction from customers.
Especially when posting product images on fanpage or Instagram, you should invest in the image section. Besides the standards: beautiful, clear, attention should be paid to the layout, lighting, so that the product stands out and attracts customers.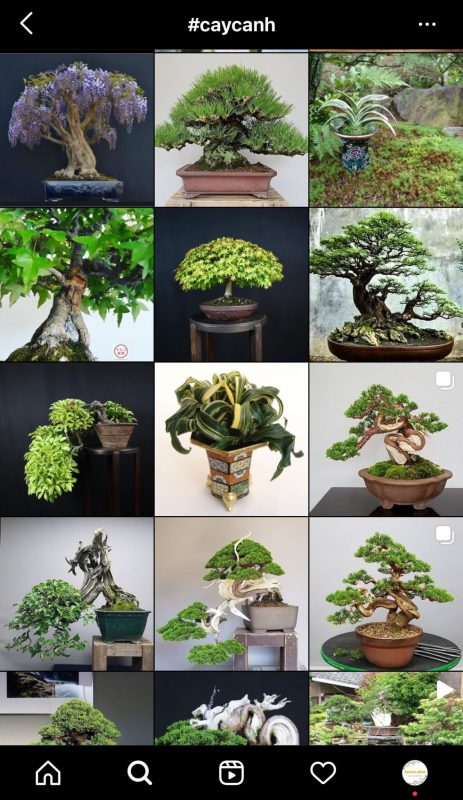 5. How to keep customers coming back
Bonsai trees are becoming more and more popular as gifts for holidays, New Year's Day, grand opening, inauguration… Therefore, you should take care of old customers so they can shop more or introduce them to your relatives and friends. Surname.
For customers shopping at a bonsai store for the first time, you can exploit some information such as name, address, date of birth, email address..
On holidays, New Year or customer's birthday, you can send a congratulatory message with a shopping voucher to let them remember you.
If your store has a website, regularly updates promotions, blogs, customer feedback to build brand reputation.
6. Create an ordering website for your bonsai shop 
Here are the main reasons why your bonsai store needs an ordering website:
All successful bonsai stores have a website

  – this is a reputable sales channel, building a strong brand.

Social networking accounts such as Facebook pages or personal accounts are affected by facebook policies, so sometimes advertising will be affected. And your website is managed by you,  

the sustainability is higher

 .

Creating  

an ordering website is extremely simple

 . 

You do not need to buy a domain name, program or hire a designer, just use the eShop Web solution integrated in the Omnichannel Management Platform to easily create an order website with just 5 basic steps.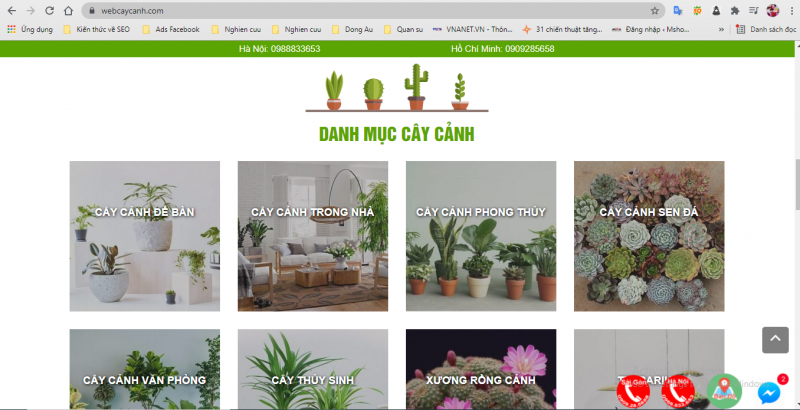 7. Some skills that you need to have a successful bonsai business
A bonsai business person will always try to learn, learn about different bonsai species and know which plants are easier to grow and which plants are best for a certain environment (which plants should be grown indoors). , which trees can live outside, which trees are suitable for the North, which trees are suitable for the Southern climate, etc.).
In addition, you also need a little patience, artistic talent. These soft skills will be helpful in shaping your tree. Of course, you also know  how to prune, wire, water, repot, fertilize, care for plants.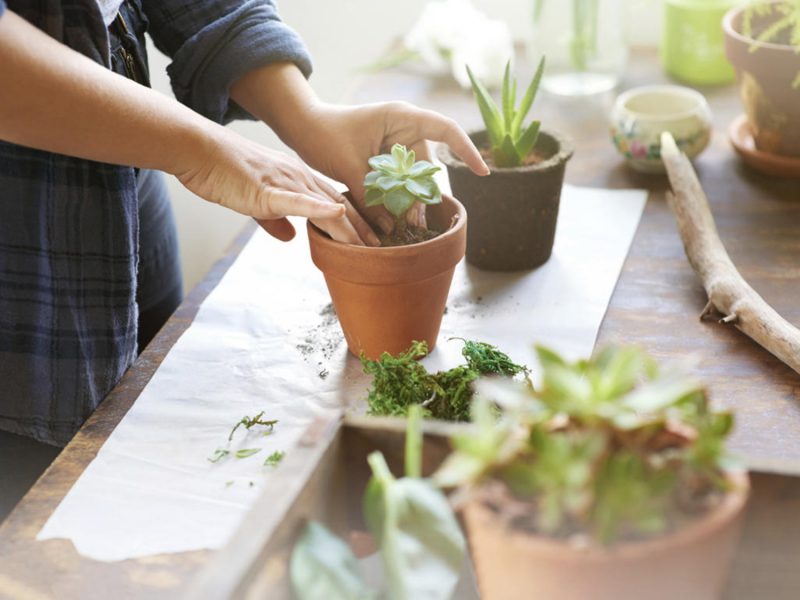 8. Summary
Opening a bonsai shop is a great business idea for gardeners and plant enthusiasts. Above are some bonsai business experiences that you can put into practice to bring in effective revenue.