Can a grocery store business make you rich? The answer is yes, but it is only true for those who have carefully prepared a business plan and are mentally ready. Here, Malu will guide you to plan the most detailed grocery store and mini supermarket business, making the operation and sales smoother and more convenient.
1, What documents do you need to open a grocery store?
Your grocery store opening plan should define the legal process of doing groceries. In other words, before opening a grocery store, you need to make sure that opening a store requires a business license or not? Or what documents are needed when selling groceries so that they are not violated when the market inspects the market. Here is some information you need to know:
Opening a grocery store requires an individual household business registration permit, in which, registration documents include an application for registration of household business, a copy of the people's identity card or citizen identification card. representative of the household.
The content of the application for business household registration must contain the following information:
Business household name, business location address
Business
Amount of business capital
Full name, number and date of issue of the people's identity card, residential address and signature of the individual or representative of the household
The above documents you submit at the business registration office of the district/district/city where the business location is located.
2, How much capital does it take to open a grocery store?
How much capital do you need to prepare to open a grocery store, for a new business owner, this is a big question. Depending on the size and number of initial imported items, the capital cost will range from about 200 to 500 million. The capital costs required can include:
Imported capital, including spices, dry food, beverages, personal care products, cosmetics, consumables, etc.
Cost of renting business premises
Investment costs to repair shops, signs, shelves, refrigerators, etc.
Investment capital in equipment, sales software for grocery stores
Among the above-mentioned cost items, capital input is the largest amount, accounting for about 50-60% of the initial capital cost. If you can owe the supplier when importing goods, this amount can be smaller.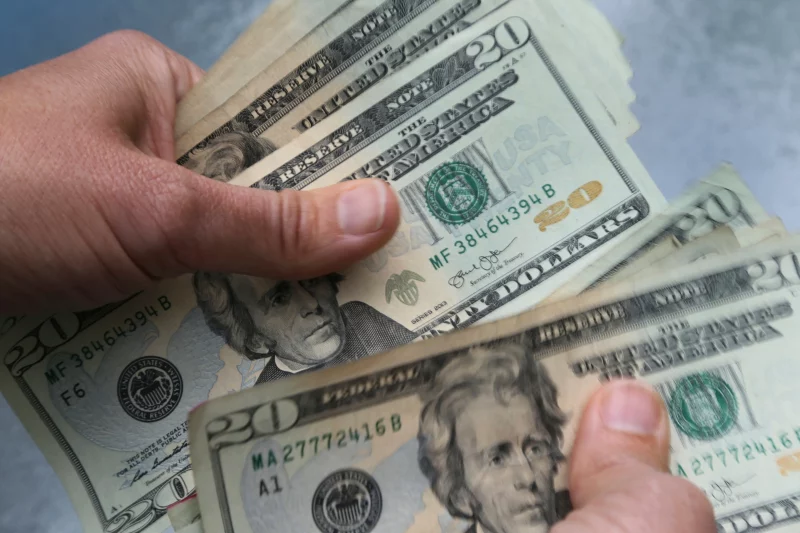 3, Grocery store business plan: source of goods and plans for goods and inventory management
3.1. Grocery business source
Regarding the source of goods when opening a grocery store, mini supermarket, there are many ways for you to import goods.
If your capital is large enough and you want to open a level 1 agent, you can import goods directly from a supplier specializing in the production of products.
If you are a level 2, 3 dealer or a small store, you can find a level 1 agent or distributors of consumer goods, groceries or units specializing in the production of confectionery, specialties, etc.
It's a good idea to contact multiple suppliers for  grocery quotes and choose a reasonably priced, shipping-friendly NCC: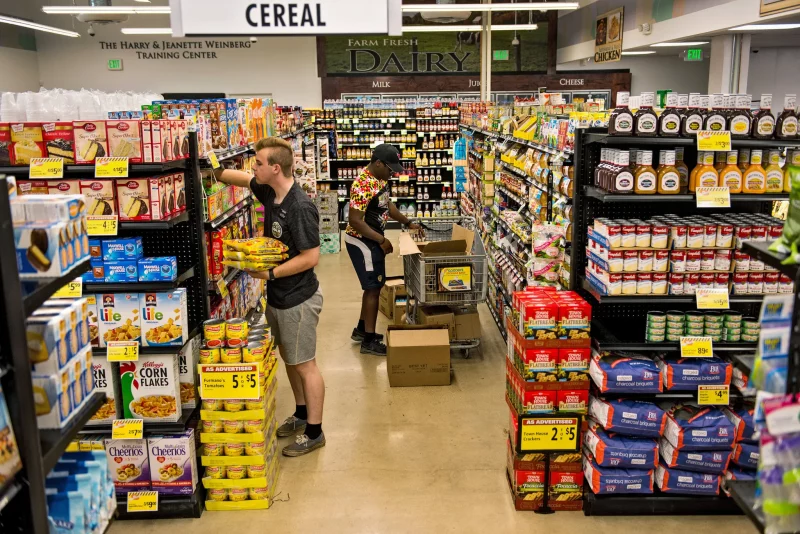 3.2. Grocery Store Inventory Management Plan
There are 3 methods commonly applied to inventory management for grocery stores, department stores, and mini supermarkets.
The first is book management.  This method is still applicable but outdated, only suitable for micro-stores with a small amount of items
The second is management in excel , suitable for stores that already have computers, the number of items is small, most can only manage inventory by quantity, details of batch number, expiry date (HSD) of the product. goods are more complex, difficult to manage
The third is management by sales management software for grocery stores , which is the management trend of the 4.0 era of most industries, including retail. This method overcomes the disadvantages of the two methods mentioned above, managing up to 50,000 item codes, batch numbers, expiry dates of goods, automatically reporting inventory and inventory value. In addition, store owners can manage inventory, import and export goods right on their mobile phones and report best-selling and abundant items at the store.
4, What do you need to prepare to open a grocery store?
4.1, Grocery premises and channels
To open a grocery store, you need to have a home business or rent space. Depending on the size of the store you intend to open, rent a large or small space. For large-scale grocery stores or mini supermarkets, the space needs to be at least 30m2, in crowded residential alleys or the ground floor of apartment buildings, urban areas or streets with many people. people live.
Grocery stores tend to gradually shift to mini supermarkets, even with a small scale, grocery stores are also arranged like supermarkets with shelves, layout of goods… for easy searching and lifting. high aesthetics.
In addition to the business premises, if you want to deploy other sales channels besides the point of sale at the store, you can set up booths on e-commerce platforms such as Zalo Shop, Shopee, Lazada, Sendo… Products such as consumer goods, household goods, etc. are also ordered by customers on many online channels.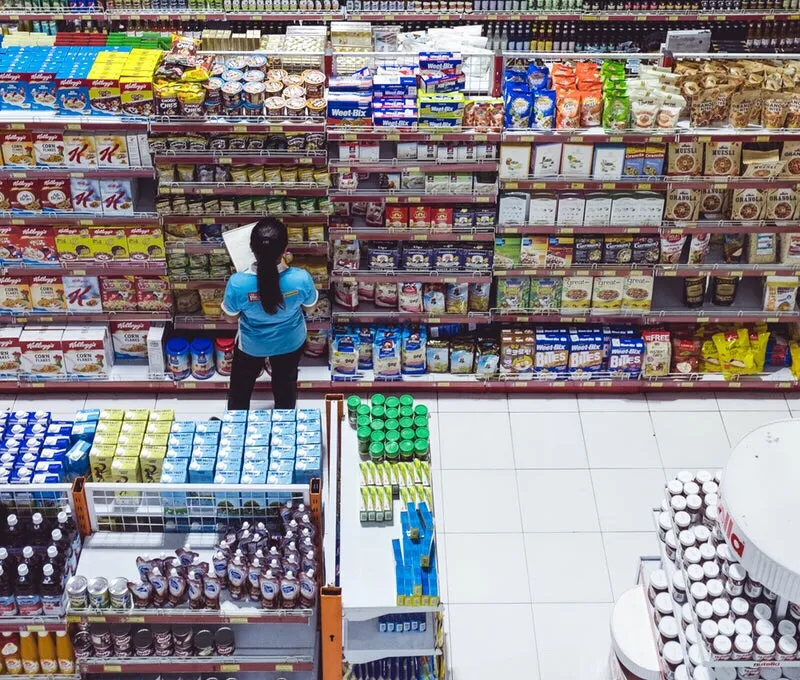 4.2, Business knowledge and spirit to withstand pressure
Business knowledge includes how to operate the store effectively, store management experience, how to use capital effectively, manage employees or how to drive sales… These knowledge are not natural. There is a need to accumulate through actual business time, reading documents, listening to experiences shared from experts or previous business people.
In particular, you need to prepare well mentally, withstand pressure, because you spend a large amount of capital to invest in grocery stores, but not day one, day two can recover capital. The pressure when money comes out like water, money dripping will be a big problem for those who have never done business. Not to mention the problems in the business process such as loss of goods, debts incurred with customers and suppliers. If you are not ready to face the above problems, consider carefully before opening a store.
4.3, Necessary equipment, shelves and sales tools
In addition to preparing the source of goods, premises and business knowledge, you must invest capital to invest in equipment, shelves or necessary sales tools for the grocery store.
The capital cost of these devices depends on the size of the store, the quantity and quality of the equipment. The average investment cost falls from 15 to 40 million. For sales tools, it is about 12 million VND including computers, receipt printers, barcode scanners, software or about 8 million VND for mini POS printers and sales software.

5, Grocery store business plan in 6 months to recover capital
To get a quick return on capital, you need to sell a lot of products. Experience shows that the return of capital often depends on the following factors:
Number of customers buying
Initial investment amount
To make the payback time faster, in the grocery store business plan, shop owners often apply some of the following tips:
Avoid massive imports. Where to sell, import goods there. Groups of items often quickly recover capital: Fast food (Instant noodles, Yogurt, soft drinks, sweets, …), Hygiene and personal care products (washing powder, hand sanitizer, toothpaste). ..)
Low profit in the first time to attract customers, attract customers
Promotions with great value orders to encourage customers to buy more and become repeat customers
Saving customer information and remembering customer names is a way to create goodwill with customers from the beginning
Save debt with suppliers to get revolving capital. Entering the next period will pay the invoice of the previous period
Communication plan: communication at the point of sale by printing flyers, applying vouchers to customers: Discount with purchase bills from 500,000 VND, gift voucher 15,000 VND for the next purchase…, coupons printed on all sides subsidized products or bundled products….
6, Grocery business trend in the 4.0 period
In early 2020, retail business households were greatly affected by the Covid 19 epidemic. In addition to industries such as F&B, grocery business, and mini-marts, although little affected, they also clearly saw the market dominance: Limited customers. out of the house, hoarding goods and food, and tending to buy more online.
This not only clearly reflects the current situation, but also shows the trend in sales in the 4.0 era: Buy online, pay and receive goods at home.
Why can't groceries sell online, while a lot of distributors and retail brands are selling soap, toothpaste, frying oil, chicken fry powder on social networks, e-commerce platforms ?
There is demand, there is supply. But with supply, there is demand. In addition to the trend of sales management using management software in the 4.0 era, sales that do not depend on the point of sale, business premises or traditional customers is also an inevitable business trend in the era of technology development. develop as it is now.
Above is the information you need to equip to plan to open a grocery store. Hope the above information is useful to you.