Have you ever wondered why the same source of goods, the ads run well, the customers come back all the time but can't sell the goods? In addition to the marketing knowledge learned in school, you also need to learn and hone sales skills to be able to close customers.
The 9 best sales books below will help you accumulate knowledge, capture customer psychology to become a "King" of closing orders. Sales people absolutely cannot ignore these sales books.
>>> See more:
#first. Excellent sales skills
On each page, author Cardone introduces and analyzes the essential techniques and approaches to mastering the art of selling in any situation.
You will learn how to deal with rejection, how to turn the tables, shorten the sales process, and how to become more and more professional. Cardone will also show you what the key success factors are, which will always help you: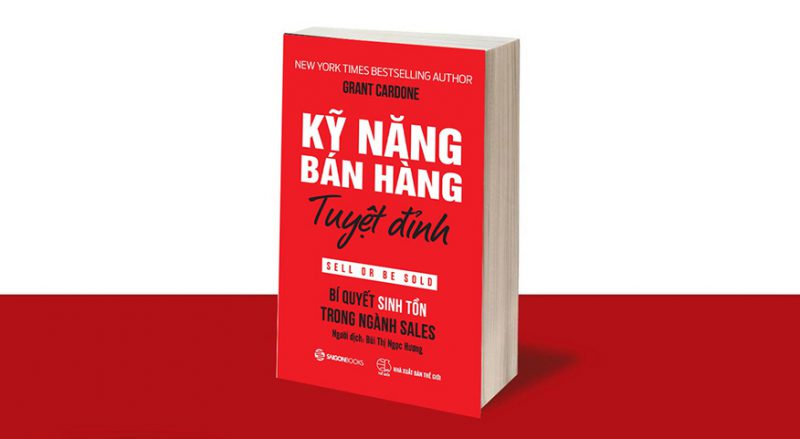 Selling every day even in difficult economic conditions

Overcoming the fear of not being answered by customers

Fill the sales funnel with new deals

Always have a positive attitude, even when rejected
Not only that, with a lot of content sharing the rich experiences of a seasoned sales master, Ultimate Selling Skills will change the way you see sales and life.
#2. Professional sales for successful sales
Why do salespeople leave early and stay late at night and still do not complete their tasks?

Why are salespeople hard-working and dedicated, but their achievements are always average?

Why are salespeople so sincere but not winning the sympathy of customers?

Why do salespeople see success in front of them but end up letting it go?

Why do salespeople think every way to retain customers, but customers are still decreasing day by day?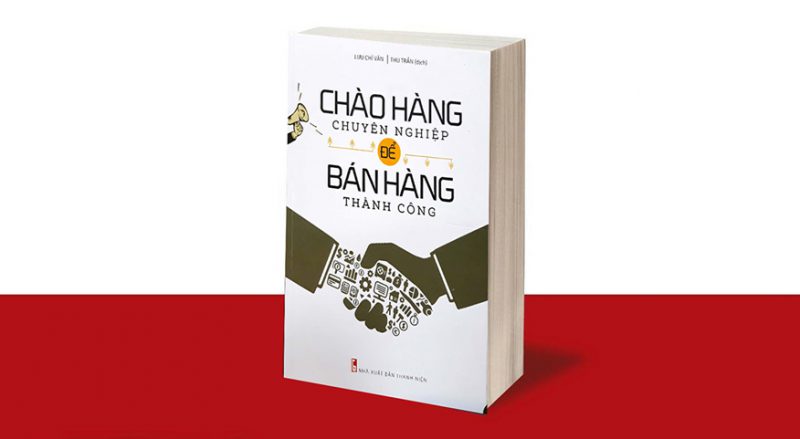 This book revolves around the above content, finding step-by-step answers to the dilemmas that salespeople often face.
How customers receive your products and services, how salespeople can meet customers with certainty, this book starts from basic competence training, detailed information on sales methods and skills, dissecting analysis, constantly going in-depth to help salespeople do better and better at meeting with customers.
#3. The art of high-level selling
The philosophy contained in the book The Art of Advanced Selling is simple: "You can have everything in life if you know how to help other people get what they want", even true and necessary. More relevant in life today than it was when The Art of Advanced Selling was first published.
The goal of a deal is to make sure the customer gets the right value, but if you're giving the customer more value than they're supposed to, not only do you have a deal. success and you also have one more customer willing to help you get more customers.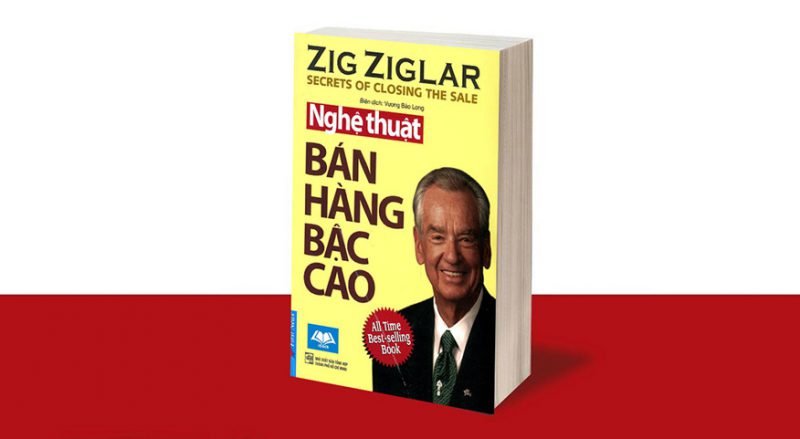 When reading the book The Art of Advanced Selling, you need to flexibly apply each principle or multiple principles at the same time to suit your product as well as the requirements of your customers. The book is packed with illustrations and real-life stories, written in a natural narrative, so you need to actively learn – not simply read it.
A small notebook will be very helpful in helping you jot down important ideas. Be bold enough to mark your books with words that need to be memorized and don't worry about them getting old or bad.
#4. Who understands the customer he can sell
Some salespeople tirelessly introduce to customers how trustworthy their brand is, how good their products are, and if they do business with them, the customer will receive a reward. great benefits… but the sales results were not good.
Why so? Because what they bring is not what the customer wants, it means they do not understand the customer.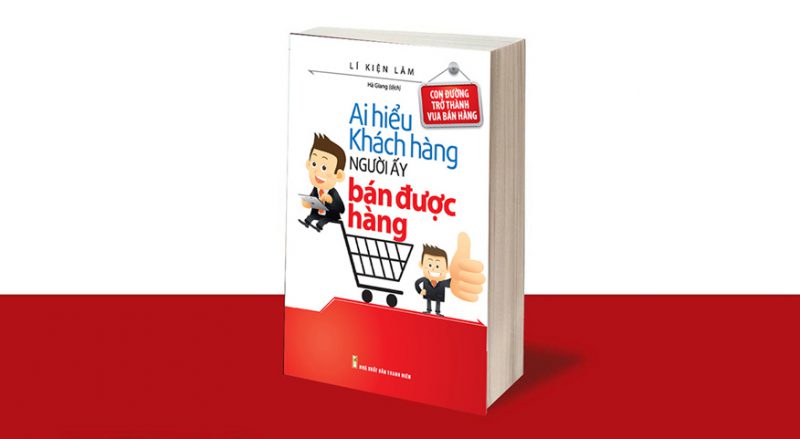 Salespeople need to understand customers, because customers play the most important role in the consumption process. Without understanding customers, customers will not be interested in buying; do not understand the customer, the customer will not open the wallet to buy money; If you don't understand the customer, of course you won't be able to sell.
The book  Who understands the customer, he or she can sell  introduces the salesperson's process of finding leads, the customer's spending process, the small details that customers care about, words and actions. , customer's gestures, customer's psychology, customer's trading signals… help sellers understand customers, promptly respond to their needs, thereby easily getting orders and raising them high achievement in product consumption.
#5. Psychological blows in sales
The psychological blows in sales is the art of selling that Brian Tracy, a successful businessman, draws from his life's startup story.
In sales, you just need to be better and slightly different in each stage to accumulate and gradually make a big difference in income. If you're a salesperson and fear rejection, you've chosen the wrong way to make a living.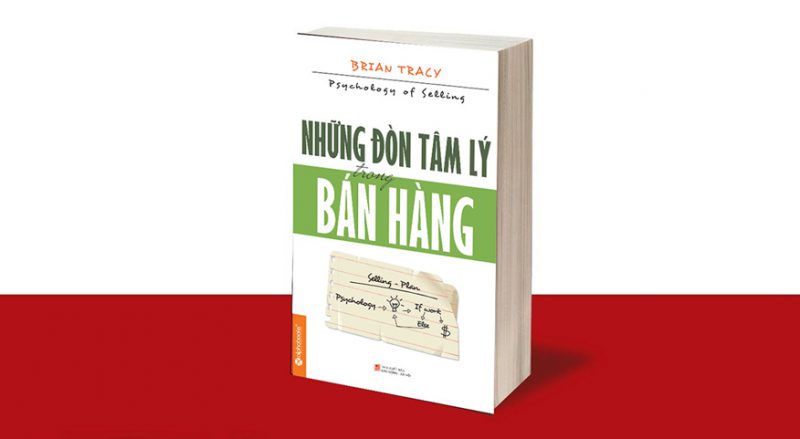 Customers don't care what your product is. They only care what your product or service does for them. The secret to your business success is to start a little earlier, work a little harder and stay a little longer.
Read The psychology of selling, you will know the concept of "success" – one of the most important ideas about sales and management in the 21st century, know the concept of "cherry tree in bloom" ", or what creative skills and experience do you need to use to become a professional salesperson and a professional buyer.
#6. The Bible on the art of selling
The winner will sell the item. In love or in sales, everything is fair. I want to sell goods. Card Levis won the 100 m race at three Olympics with just one foot faster. Second place? Nobody cares.
You will try to win the Gold Medal…. Or will you come in second? There will be no reward for second place in the sales race."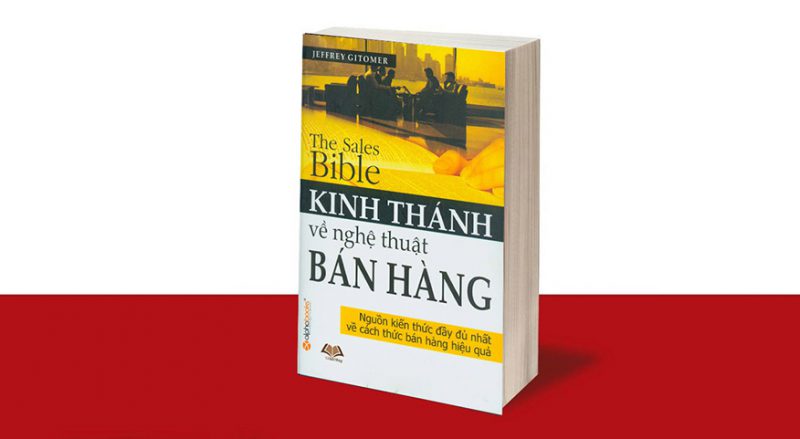 Jeffrey Gitomer is considered one of the most influential authors in the world on the art of sales and customer service. He has organized more than 150 sales training programs and hosted annual customer meetings for large corporations such as IBM, AT&T, Coca-Cola, Hilton Hotels, Inc. Manazine, Siemens, and Cintas.
He is the editor-in-chief of Sales Moves, which is published in 85 different business magazines in the US and Europe and is read by 3.5 million readers weekly. He is also the author of world-renowned sales books such as: Little Gold Book of YES! Attiude, Little Red Book of Selling, Little Black Book of Connections.
#7. To be an excellent salesman
Every company that wants to operate effectively, develop long-term, or expand its scale of operations needs to have a stable source of income. And the salesperson is the person who brings that source of income to the company. They are the ones who introduce products or services to customers, attract potential customers, maintain existing customers, and build credibility and position for the company.
In a competitive business environment, it is not easy to make your products and services stand out and attract customers compared to countless competitors' products or services. Therefore, the sales staff is an extremely valuable asset of the company.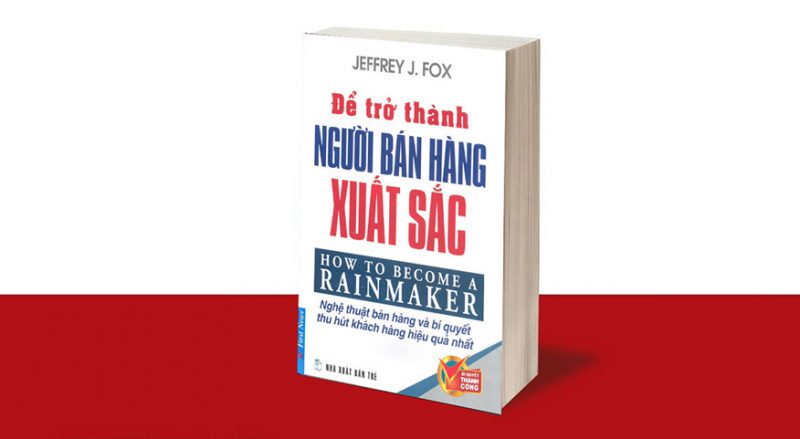 The book How To Be A Great Salesperson presents the secrets to becoming an excellent salesperson. This is a valuable guide for anyone just starting out in business and wanting to shine in sales.
With practical advice and practical examples hand-picked by the author in his own business, you'll learn how to take the art of selling to the next level.
#8. Sales advantage
This book is a detailed advice guide to each of the 11 steps of the sales process, thereby helping sellers improve and maintain sales at the highest level possible.
How to find business opportunities from old and new customers;

The importance of finding out information before approaching potential customers;

Identify customer needs, such as their primary concerns (what they want), purchasing criteria (product/service requirements), and primary buying motives (why would the customer want this product/service?);

How to approach decision makers;

How to sell products where customers don't care too much about price issues.
#9. End of sale
This sales book describes the fear of all sales people of all levels and all levels of experience – that is, when faced with a decisive moment. More experienced people find it easier and move through the emotions faster than newcomers. The difference is in constant practice and thorough preparation, practice and overcoming fear.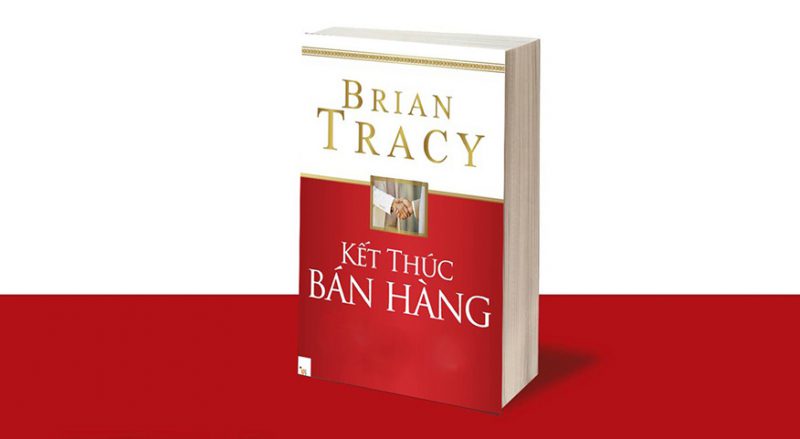 In sales, without a successful ending, all your efforts will be in vain. Closing the sale – the decisive blow will guide you through proven methods that any salesperson can use to excel over this milestone:
End with an offer to order: how to drive customers' irresistible desire to buy. Achieve 90% efficiency

Ending the "sharper": How to accept rejections and turn them into buying motivation.

Closing an ultimatum: How to motivate a hesitant or indecisive customer to make a buying decision.