Market analysis

  involves studying the market to understand the opportunities 

 and 

 threats. 

They provide brands  

with a wealth of information so they can maximize all activities, and ensure the highest chance of connecting with customers and beating the competition. So what is market analysis? What are the steps of market analysis for a new business? The answer will be in  

Malu

 's article below  !
What is market analysis?
Successful brands need to have a solid understanding of the overall market they operate in, including knowledge of their competitors and customers. What is market analysis ? It is the process of doing market research to understand the opportunities, challenges, and how customers and prospects respond to your products or services.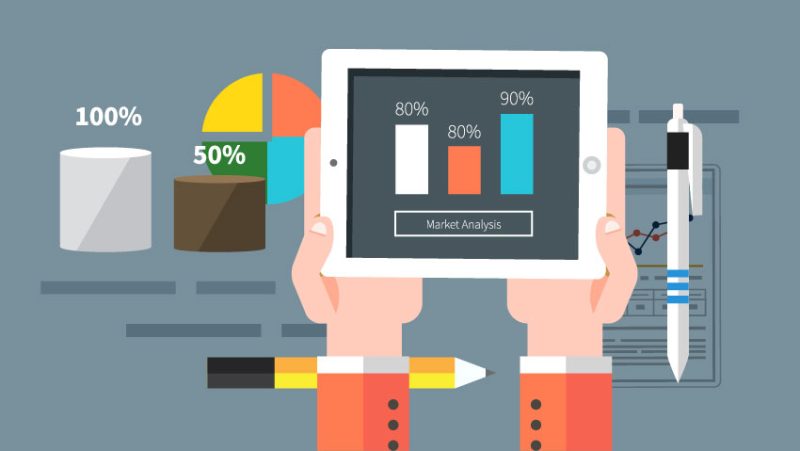 Market analysis can use in-depth research, hiring professionals to  research and analyze the market  in as many aspects as possible. Or brands can take a simpler approach using readily available data.
In fact,  what does market analysis include ? Market analysis includes aspects such as: Size, competition, growth, market trends, target customers, variety of product lines, profitability, technological advancements, resources , distribution channels, cost structure…
What should the research include?
Market analysis can study all or some of the following:
Market Size and Competition Analysis – How big and competitive is the market? Who are you competing with?

Market growth – Does the market have a history of growth that is likely to continue into the future?

Market Trends – How is the market changing? What are the most important factors in the future?

Demographics and Segments – Who do you sell to? Is it possible to have submarkets, allowing multiple product lines?

Market profitability – There are a number of factors that affect profitability and each industry will have different returns. How attractive is your market?

Success Factors – What are the factors that will create success in the market. These could be technological advancements or the way you access resources.

Distribution Channels – Analyze current and potential distribution channels. How does your distribution model affect your business?

Cost Structure – Fixed and variable costs incurred by the brand. This can be further broken down by product, region, etc.
Why 

 conduct market analysis?
Market analysis should underpin your business plan. Once you have an understanding of the market, you can plan out the best way to beat your competition and reach consumers. You can then plot your path, optimizing the factors within your control. These elements are  the Marketing Mix , also known as the 4Ps by E. Jerome McCarthy.
Product  – Your product can be improved based on: market trends, what your competitors are doing, the different market segments you are trying to reach, and other factors. your success factor.
Price  – Industry costs and market profitability, as well as detailed competitor insights, will help you set the right price that keeps both customers and shareholders happy .
Distribution (Place )  – Your understanding of the market and distribution models can create new opportunities, from new sales opportunities with franchises and resellers to the logistics of production and distribution .
Promotion  – Brands need different marketing strategies to effectively reach different demographic and geographic segments. This may include different product lines or  differentiated  marketing strategies .
Understanding customers
Customers are an important factor and determine the success or failure of a business, so every business puts customers first. But if you don't understand what market analysis is, you can't grasp customer psychology and know what they need. It can be seen that market analysis helps businesses understand customers better to improve products suitable for consumers.
Know your competitors
Market analysis also helps brands draw a portrait of their competitors and know what their strengths and weaknesses are so that they can offer the right products and orientation to create an advantage.
See challenges and find new opportunities
The road to business has never been easy, it is not rosy but thorny and challenging. Market segmentation will help you face those challenges and possibly uncover new opportunities. The market is constantly moving, so you need to know to meet the needs of customers well.
Development strategy
The biggest goal of every business is revenue and sustainable development. Therefore, market analysis helps you to have an overview and crawl through the business direction beyond the reach of the business to avoid risks.
Learn about  marketing strategies  that help small businesses succeed in the marketplace here:
Data source for market analysis
You can and should use a mixture of multiple sources, primary to secondary. The wider the variety of sources, the more detailed and reliable the construction overview will be. Ideally, you should combine both quantitative and qualitative methods.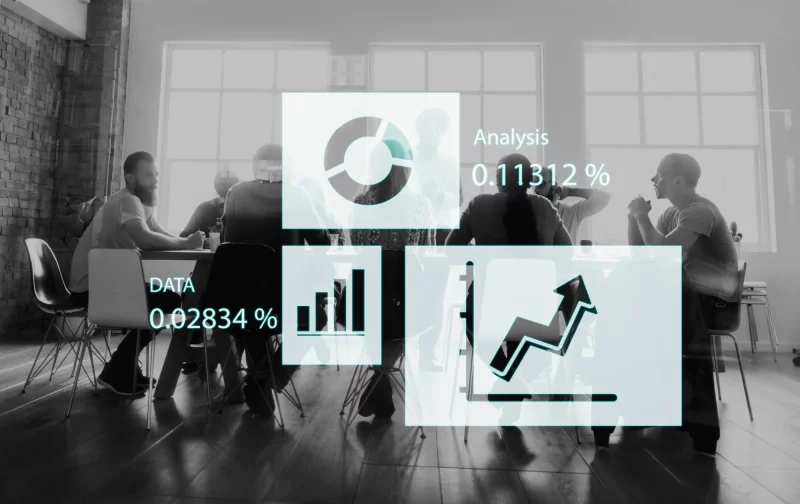 Primary Research
This is one of the traditional market research methods   and has always worked. The big advantage is being able to create your own questions, and at an arbitrary scale. Surveys can be conducted in person, by phone or online. SurveyMonkey is probably the most famous and popular online survey software. Professional market research firms can conduct surveys by phone or in person. Each method has its own characteristics, and needs to be calculated and analyzed data. Surveys can help provide quantitative insights for market analysis, understanding consumer perspectives on a larger scale.
Workshops and focus groups
Bringing different groups of customers to the same seminar can bring quality customer insight into the research. Asking open-ended questions allows you to gain more insight, gain more opinions and feedback, and emotions towards your brand, product or service.
Twitter recently launched a service that turns 12,000 users into a quick research panel, allowing brands to gauge what a cross-section of consumers think about a particular issue. This service provides   focus group insights very quickly and does not use the same amount of resources.
The team of employees who have to regularly meet with customers always have information, insights about customers and what customers think about your brand. Salespeople, Accounts, store assistants and customer service staff will have stories and perspectives from which you can supplement your qualitative research.
CRM and sales data will help you identify some of the factors in your research. However, you will need to know that this is customer-oriented, not market-oriented. However, this can be used to look at brand growth and market growth in context. Demographics, probabilities, success factors and distribution channels can be better understood by these data.
A great strength of social data is that they provide flexibility, in part by allowing data to be broken down through segmentation. Competitive analysis is achievable through a variety of techniques, including measuring Share of voice (the percentage of a brand in a particular product category compared to other brands in the same category). ). Exploring relevant trending topics not only helps you understand the direction of the market, but also helps you understand which segments are driving which trends. Social media research can provide information about different audience groups: demographic, psychographic, geographic, and audience segments, automatically or manually.
Listening to dialogue from both brands and markets can help you understand which channels your audience is focusing on. While these are not an aid in physically delivering products, they are useful for maximizing content delivery and finding unknown channels.
Secondary research
Secondary research includes publicly available research. Consulting or research firms may have published industry data or surveys that help with your market analysis without necessarily answering each specific question.
Despite its limitations, secondary research is useful for an overview of an industry. As a research company, their surveys and reports have a very large scale of respondents, which is difficult for brands to do on their own. Using this type of research will provide context for your secondary research.
Understanding and analyzing the market will help a business identify which areas need improvement, what are the weaknesses of the competitors, and provide customer and potential customer knowledge that will improve the business. your marketing.
Learn how search data doubles the value of market research
Market analysis steps for new businesses
For a new business, what should be the focus of market analysis? And   what are the steps of fundamental market analysis ?
Purpose
If you want to turn your business ideas into reality in the market, you first need to determine the feasibility and segmentation of the market. Find out the business activities of companies in the same industry that have been operating for many years to see their competitiveness.
Identify target customers
The next  step in market analysis  is to identify target customers. Target customers are the customers you want to target. You need to clarify information such as: Gender, age, needs, why they buy, purchase channel, when to buy.
Data collection
One of the two methods for market analysis is primary research. In it, we will capture customer's direct information through online surveys, telephone exchanges, using questionnaires. The other way of research is secondary research. It uses reports, trends, market statistics and sales data from public, commercial and internal sources.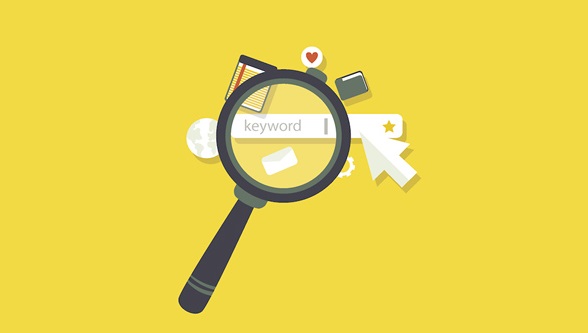 Test and analyze
After having the data in hand, we proceed to check and note the following factors: Industry overview, market target, percentage of market share, results of competitive analysis. From these market studies, people can judge how feasible it is to start a new business strategy.
Conclude
Understanding what market analysis is becomes an extremely important factor in business. However, market analysis is not simple. Many businesses have spent a lot of money just to analyze the market. But do not be discouraged, you just need to grasp the method of   detailed market research and analysis , you will be able to master the market.