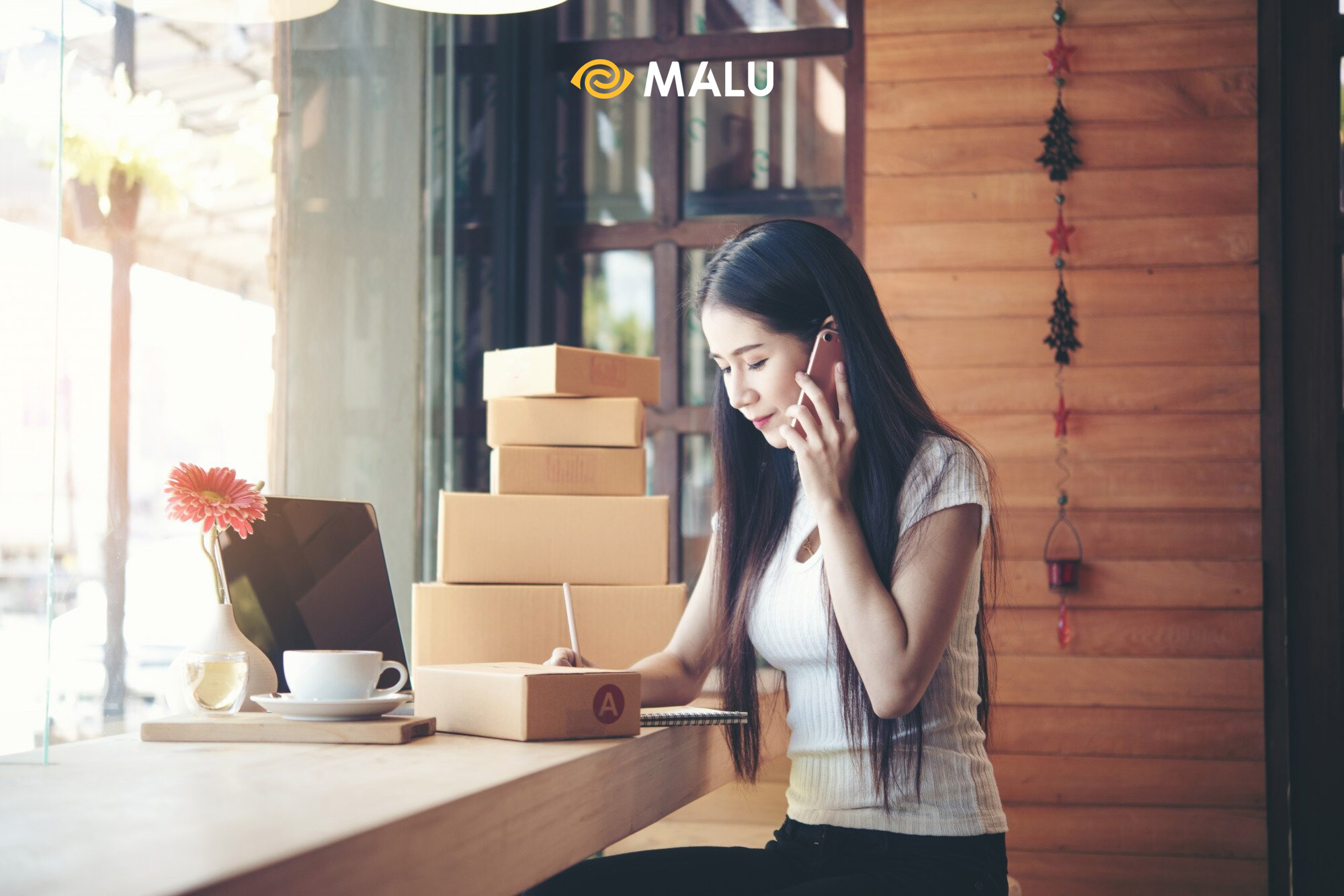 Are you young people aspiring to start a business? You are passionate about business but do not have capital. Or are you still struggling to determine the field you want and can do? Then don't miss, let's research and analyze the   effective small business ideas, make money at home below for more reference for your business plan.
1. Open a men's barber shop
According to practice, this is an idea that is highly appreciated in the top of the easy-to-success small business ideas. The need for beauty of everyone including men and women in today's modern society is huge. They are more and more interested in appearance, which is both a way to relax and pamper themselves after the tumultuous worries of life, while helping them gain more confidence in communication and work.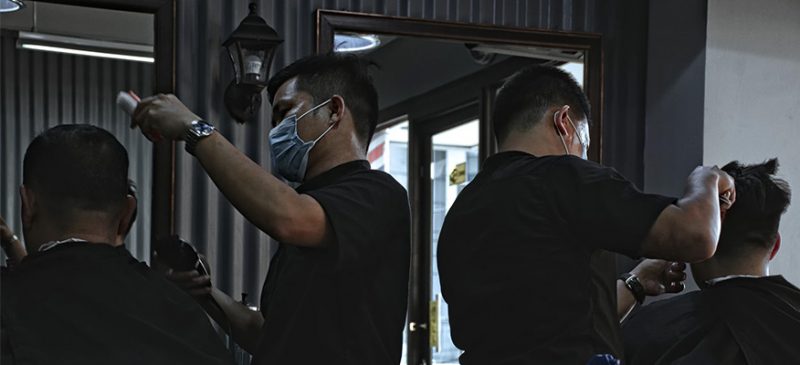 To prepare a men's barbershop, the cost can range from a few million to hundreds of millions of dong, depending on the scale you want to do. If you only have enough capital to invest in a small, simple shop with enough basic equipment for the job, don't worry, because such a model is still very feasible.
The secret to the success of this money-from-home idea will depend on its ability to maintain a consistent quality of service and a level of customer satisfaction.
Therefore, you should prepare well in the field of knowledge, you will be more proactive and reduce the costs of hiring staff. It only takes about 1-3 months for you to be able to learn and graduate, because most men's hairstyles are simple.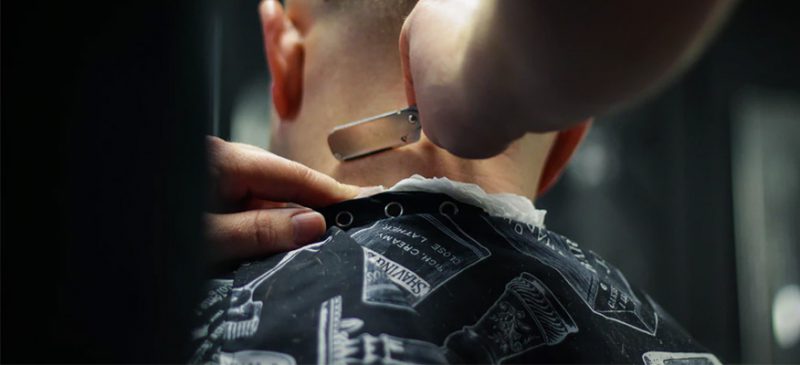 If you only cut men's hair, you only need to invest the initial investment in the shop and equipment (scissors, combs, dryers, …). The rest, you just need to put in the effort that you have learned to make money. Men's haircut is a profession that people say that the profit is close to 100%.
2. Snacking business
Selling junk food is currently a very hot trend that many young people choose to start a business, especially an online snack business that does not need to spend a lot of capital and is convenient in introducing and trading. over the Internet. The main audience that people often target is students.
According to data reported by many newspapers, the whole country has nearly 24 million pupils and students in the school year 2018-2019, accounting for about ¼ of the country's population. So you can see that this customer source is really large, very potential and will definitely continue to increase in the coming years. That's not to mention other subjects like young people, employees, etc. They also love junk food.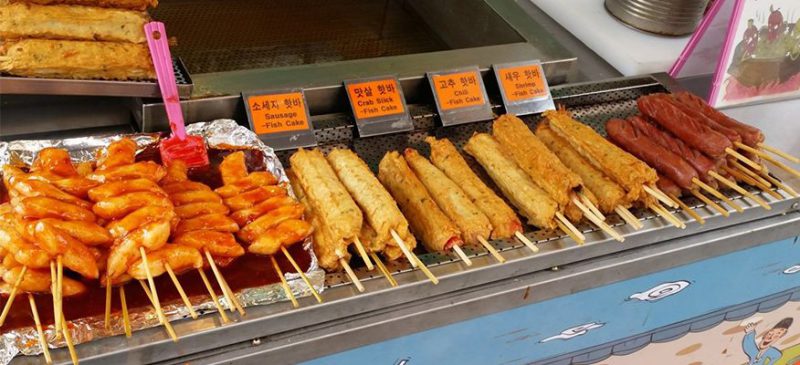 The characteristics of snacks are often familiar, popular and cheap snacks, so preparing the ingredients is not difficult.
You just need to know how to cook a little, and build an effective business plan, or you will only specialize in one type of food if you have a unique recipe that is enough to make an impression, or it will change. menus according to each season, each time and young people's favorite interest in that item to meet the needs of customers, this depends on your own business plan and policy.
There is also another requirement that you must definitely put on top of that is food hygiene and safety and building credibility with customers.
3. Small grocery store business
If your home has a good space and location, opening a grocery store is not a bad business idea. Opening a grocery store gives you more profit than other types of businesses.
This model is small, but it meets the essential living needs of the people, so it will definitely be profitable every day depending on the amount of capital and the scale you want to build to open a big store or not.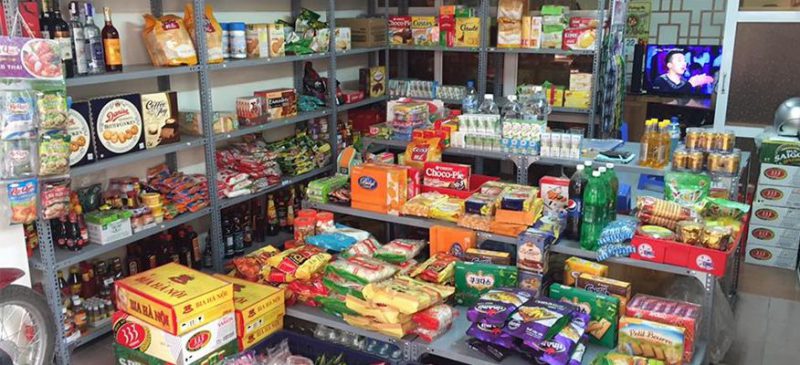 However, according to practical experience, when you start out, you should open a few stores for familiar customers, gradually grasp the needs will expand other products accordingly. This helps you to limit inventory products, not to lose a large amount of capital right from the start, and to recover capital faster.
Another point to note, in general, customer psychology will want to shop at a store that has a scientific and neat layout for easy finding, easy buying and fast, so you should pay attention in decoration and arrangement. goods okay.
In addition, to be able to compete with other stores in the same area, you should draw up marketing plans, incentives and create sympathy and good service attitude with customers. In short, this is an effective business model that is safe when you want to invest little capital, so do not ignore this option.
>>>  Small Grocery Store Business Guide
4. Selling clean food
With the issue of food safety becoming so hot today, the idea of ​​opening a store selling clean food is considered a unique and effective business idea.
If in the past, our ancestors had the saying "Eat well, dress warmly", then the motto of life today is mostly "Eat well, dress well". Living standards are better, living standards are improved, so families are very interested in each daily meal.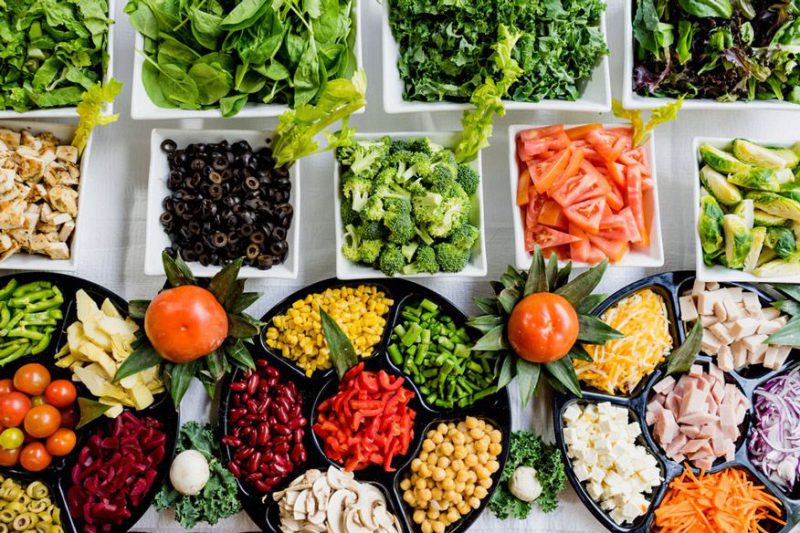 Usually, to be able to buy fresh food, people have to go to the market early for easy selection. However, not everyone can do this because they are still busy with work and school, so they will usually only buy it at off-hours to prepare meals. So, if there is a store that sells clean food throughout the day, people will certainly support it, even if the price is more expensive than the products in the market, they are still willing to pay.
In order to import cheap and quality goods, you should look to the countryside specializing in agriculture, where there is a very rich and safe source of products.
It may be difficult at first because every day you have to import new goods early to ensure freshness, then return to trade until the end of the day. However, do not be discouraged, as long as you are a business person with a heart, success will surely come.
>>>  Secrets of a clean vegetable store business
5. Open a clothes shop
Rated as the hottest home business idea in 2019, selling clothes online and opening a fashion shop is a trend among young people who have just graduated from school.
With the mentality of racing to follow the "fashion" of "teenage" customers, plus it is easier than ever to import goods from China or domestic factories, the clothing business is the best way to make money. One of the easiest small business ideas to succeed.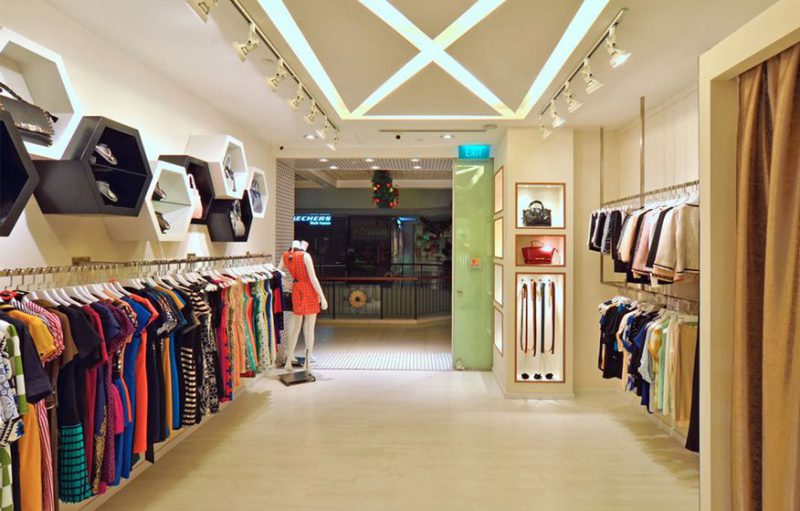 If you choose to sell online, you need to thoroughly understand sales channels, advertising channels, and shipping units to bring products to customers. More specifically, online shop owners also need to know more knowledge about  content marketing  and image design to run their business in the best way.
You can take advantage of major holidays such as Valentine, Halloween, and Lunar New Year to trade in suitable fashion items.
And if you choose to open a store, then you have to do more than that. In addition to online advertising to reach consumers, future shop owners also have to learn more about the layout of the booth, the legalities related to opening a store, training sales skills for employees, etc. But all However, the more you do, the greater the revenue and profit!
6. Open a small restaurant or cafe at home
This is a good business idea for those with passion and skill in cooking. This small business model, making money at home is actually not too difficult, the important thing is skill, cleanliness and diligence in sourcing, choosing fresh and clean foods to ensure food quality and safety. . You can open a breakfast shop selling vermicelli, pho, sticky rice, bread, etc.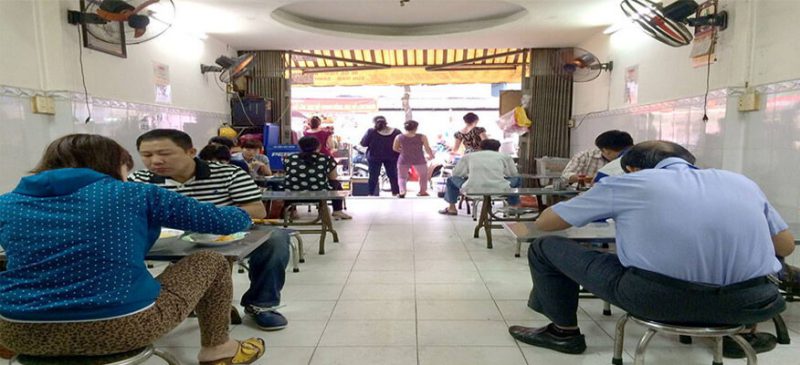 If sales are conscientious and accompanied by food quality, the ability to attract customers is very high and if a reputation is built, the profits will not be small. Having a good location is also a great advantage and increases the competitiveness of your store, and people often say jokingly: "If you have a space, you can win whatever you want."
7. Jewelry business
More and more people are focusing on beauty and self-care. And in order to stand out and be more luxurious in the eyes of everyone, it is indispensable for expensive jewelry. It is an indispensable accessory for both men and women and this is also a potential market for you to try.
The right model for a home jewelry business is through social media. Today, the number of Facebook or Instagram users is increasing rapidly, it is a potential market for us to take advantage of. Therefore, advertising on these social networking channels is often quite effective, helping you reach a lot of potential customers.
8. Open a babysitting service at home
Babysitting is a good home business idea for women. However, it is important that you take responsibility when you get started with this job. As a babysitter, you will be responsible for the health and safety of your baby.
In addition, you need to clearly determine at what age you can babysit, which is very important because each age requires different care and instruction. Can you take care of babies or children with special needs? It is important that you ask yourself the necessary questions before accepting the job.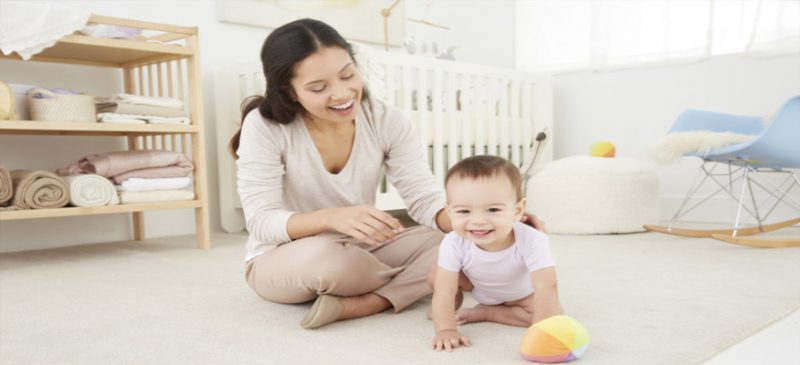 Why should you consider this idea? It will be a great advantage over other home-made money-making models by the following:
You can start without capital

Nowadays, the demand for babysitters is increasing

Not affected by seasonal factors
9. Cosmetics business
Nowadays, the demand for beauty is increasing, cosmetics are like an inseparable item for only women to make their beauty more radiant. Cosmetic products are extremely diverse, from lipstick, lip balm, eyeliner, foundation, sunscreen, etc. It can be said that selling cosmetics is a form of extra business at home that "makes money" that you should not be ignored.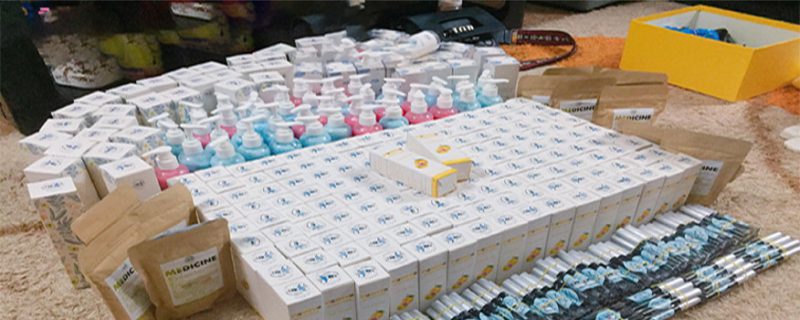 Making good use of the strong development of social networks through facebook and instagram to promote their products will bring great revenue and a large number of potential customers.
>>>  Experience in online cosmetics business
10.  

Selling phone and computer accessories
You do not need a large amount of capital, you can also trade this item at home. Today, when society is developing more and more, smartphones have become extremely popular in daily life, so the need to beautify and decorate "love crickets" is also interested by everyone.
With the compact form of accessories such as headphones, cases, phone straps, tempered stickers, this is an extremely easy item to sell.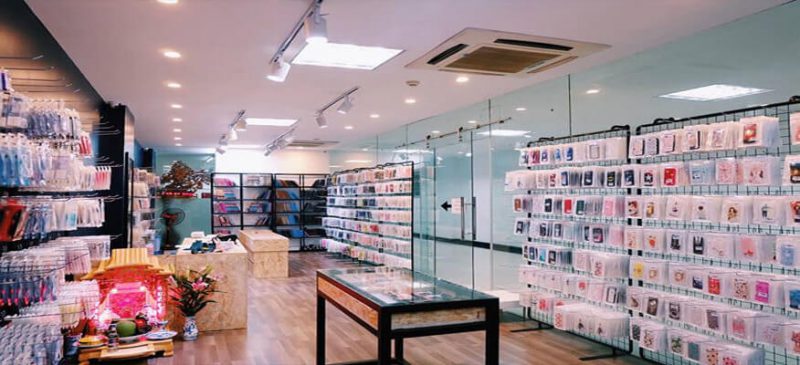 Moreover, not only is there a high demand, but fashion items  of phone accessories  are also becoming more and more diverse and rich, the source of imports is extremely cheap and easy to find, this will be a good choice if You want a small home-based business.
Above are the small but most effective business ideas that we have synthesized. Hope this article will be useful information for your startup plan!
See more  Business Knowledge  at  Malu .'s Blog