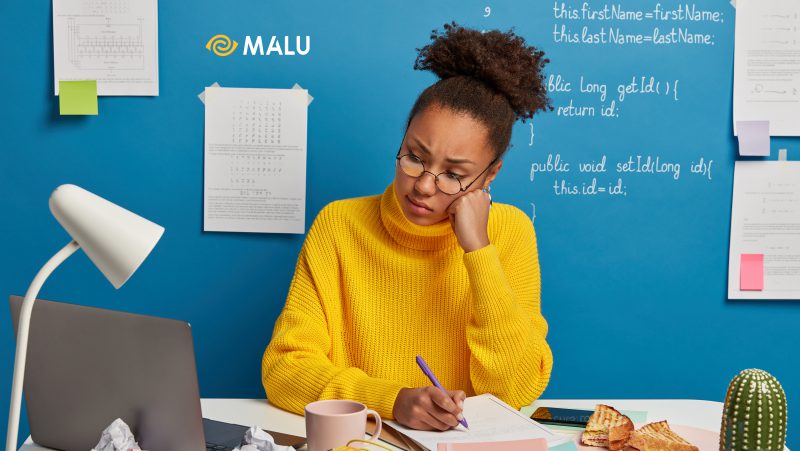 The education and training industry is considered to be one of the most competitive and fiercely competitive fields in the market today.
International educational institutions increasingly tend to invest in the Vietnamese market, and at the same time, Vietnam's training institutions and universities are gradually becoming economically self-reliant and no longer dependent on them. into the state budget.
Therefore, education systems, training institutions, and schools are increasingly investing in building a consistent image system, and starting with professional brand Logo design, to increase competitiveness. competition in the market.
This article is a collection of Logos in the field of education, school logos designed by Malu, and Logo templates of famous universities and educational institutions in the world.
>>> Refer to other logo samples in other industries and fields:
Characteristics of brands in the education industry
Education is a fairly broad sector, encompassing teaching activities in school units and training centres. With the increase of educational brands, the competitive pressure between schools and centers is increasing, requiring each brand to assert itself and make itself more prominent and impressive in the eyes of the public. they. That is the difference in operating model, scale, teaching quality, professionalism, etc.
A few years ago, we were probably too familiar with the logo design of universities and training institutions: a circle around the school name in the middle, with fragmented lines, layout unreasonable, creating a feeling of confusion and lack of cohesion.
The current education logo design trend focuses on minimalism, while using the logo's visual, color and symbolic languages ​​to express trust, upward development, and even wisdom,…
In order to convince customers to choose and use the service for a long time, units in the education industry need to pay attention when building brands and designing logos, how to show professionalism and modernity. friendly and active? Pay attention to the following 5 things.
Note the education industry logo design
1. Identify target customers
Because the audience of the education industry is extremely diverse, the first thing you need to do before designing a logo is to clearly define the target audience, to have an idea for an age-appropriate logo design. , needs, interests, personality, … help increase the efficiency of access. Surely a kindergarten logo will be different from the logo of a high school or English center.
2. Show professionalism and modernity
In today's educational environment, the competition between units is increasingly fierce. Customers here are students, students and parents, who will carefully study the future environment to decide whether to enroll or not. Therefore, professionalism, methodical, high level and willingness to improve are the things that your unit needs to show to impress them.
The logo design also needs to get rid of the outdated thinking with round shapes and familiar layouts surrounding the brand name. They make you become old, old as if left behind the trend. Instead, try creative ways with newer layouts that Bee Art is about to suggest below?!
3. Build meaningful symbols
Gone are the days when brands simultaneously used symbolic images such as books, rulers, torches, or globes, etc. At the present time, logos want to show professionalism and impression. innovative thinking, creativity, modernity, to match the educational style in the period of international integration. It can be the symbol of a kite, a human figure or a hand, etc.
4. Choose the right color
To convey the message to the target audience, choose an appropriate color or group of colors. This not only makes sense for the brand, but also affects the perceptions and emotions of customers of the right age. For example, the colors yellow, purple, pink, and green are often used in preschool logo design to create eye-catching children's eyes and impress parents; The color blue creates trust and hope with the success of students at the English education center…
5. Adjust the font accordingly
If you want to build a dynamic and vibrant educational environment, then choosing a font that is soft, with fun stylization will be a reasonable choice. In contrast, with a professional training environment, a simple, modern font will be clearer to create more seriousness. Consider choosing a font that matches the spirit of the educational brand, which is the last important thing to keep in mind when designing a logo.
Refer to the Education and School Logo samples
1. Schools, education system in Vietnam
| | |
| --- | --- |
| LOGO OF FPT UNIVERSITY – GREENWICH | EDUCATION LOGO VNU FOUNDATION |
| LOGO SCOTS ENGLISH COLLEGE | LOGO OF ENGLISH CENTER EHAPU |
| LOGO OF MAI VANG KINDERGARTEN | |
2. Education brand, international school
| | |
| --- | --- |
| HIGH LOGO POSTED NORTHLAND – MINNEAPOLIS | LOGO OF THE UNIVERSITY OF PARIS – GRAPHÉINE |
| UNIVERSITY OF MANITOBA LOGO | UNIVERSITY OF MARYLAND LOGO |
| EDUCATION LOGO ONESCHOOL GLOBAL | LOGO OF EDUCATIONAL ORGANIZATION EPFL – MOSERDESIGN |
| ONTARIOTECH UNIVERSITY LOGO | DAKOTA STATE UNIVERSITY LOGO |
| LOGO OF LONDON BUSINESS SCHOOL | NEW CALEDONIA SCHOOL LOGO |
| NORTHEASTERN UNIVERSITY LOGO – UPSTATEMENT | LOGO TECMILENIO – CHERMAYEFF & GEISMAR & HAVIV |
| UNIVERSITY OF SOUTH CAROLINA LOGO | TOWSON UNIVERSITY LOGO |
| LOGO NORTHERN SCHOOL OF ART | UNIVERSITY OF DAYTON LOGO |
| USF SOUTH FLORIDA UNIVERSITY LOGO – SPARK | EDUCATION LOGO AFTRS – M35 |
| THE LOGO OF THE UNIVERSITY OF WISCONSIN PLATTEVILLE | SORBONNE UNIVERSITY LOGO |
| NC CENTRAL UNIVERSITY LOGO | BALL STATE UNIVERSITY LOGO |
| UNIVERSITY OF PORTSMOUTH LOGO | JEFFERSON UNIVERSITY LOGO |
| FUTURE LONDON ACADEMY LOGO | HARFORD COLLEGE LOGO |
| EDUCATION LOGO COSMO – DYLSECTIC | UNIVERSITY OF NORTHERN VERMONT LOGO |
| LOGO OF EDUCATIONAL PROJECT INNOVATE HER – UNIFORM | MASARYK UNIVERSITY LOGO – NAJBRT STUDIO |
| UNIVERSITY LOGO POST | LOGO STUDIO SCHOOL LA – BRIGADE |
| EDUCATION LOGO NSW EDUCATION – THECREATIVECO | TEXAS WOMAN'S UNIVERSITY LOGO – COMMERCE HOUSE |
| LOGO ART EDUCATION VICTORIA – PRINCIPLEDESIGN | NELSON MANDELA UNIVERSITY LOGO |
| RHODES TRUST UNIVERSITY LOGO – SUPERUNION | HOCHSCHULE DER MEDIEN UNIVERSITY LOGO |
| LOGO IIE INSTITUTE OF INTERNATIONAL EDUCATION | CAPILANO UNIVERSITY LOGO – ION |
| SINGULARITY UNIVERSITY LOGO | SUFFOLK UNIVERSITY LOGO – ONLY STUDIO |
| IMENTOR EDUCATION LOGO – HYPERAKT | LOGO AUSTRALIAN DESIGN CENTRE – INTERBRAND |
| UDACITY UNIVERSITY LOGO – FOCUS LAB | COLORADO COLLEGE LOGO |
| CPU UNIVERSITY LOGO – GRAPHÉINE | RYERSON UNIVERSITY LOGO – BRUCE MAU DESIGN |
| ART CENTER EDUCATION LOGO | LOGO PENNSTATE – JERRY KUYPER PARTNERS |
| HOCHSCHULE BREMEN UNIVERSITY LOGO – KLEINER & BOLD | LINKÖPING UNIVERSITY LOGO – FUTURNITURE |
| FANSHAWE COLLEGE LOGO – TRAJECTORY | WILMINGTON COLLEGE LOGO – LANDOR ASSOCIATES |
| LOGO UCLA SCHOOL – USEALLFIVE | UNIVERSITY OF GEORGIA LOGO |
| QUINNIPIAC UNIVERSITY LOGO – PENTAGRAM | EMILY CARR UNIVERSITY LOGO – CAMP PACIFIC |
| DETROIT MERCY UNIVERSITY LOGO – BD&E | UNIVERSITY LOGO EVANSVILLE – OLOGIE |
Hopefully, Malu Design's collection of beautiful Logo templates in Education and Schools has helped you identify and choose the best style for your medical logo. Good luck.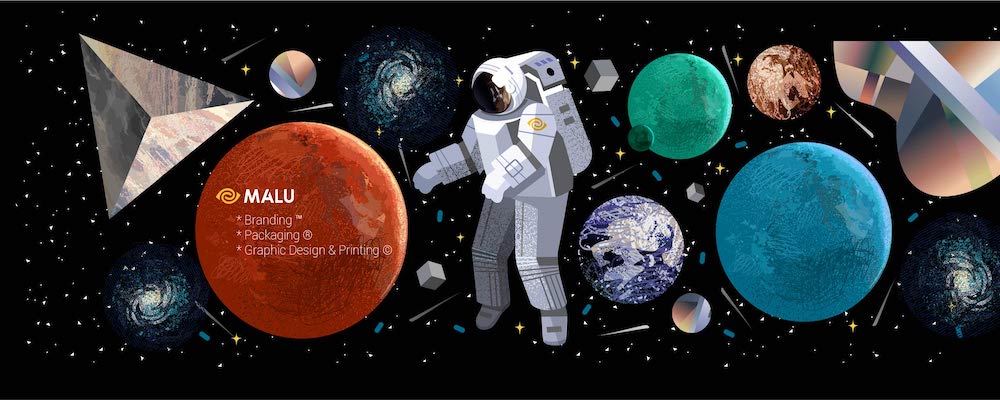 If you are looking for a reputable and experienced unit to be able to design a professional and impressive logo and  brand identity system , then please contact us immediately by phone. 0988 622 991, or leave your information and requirements, Malu Design 's consulting department  will contact you right away to answer all your questions!
————————
Malu Design – Branding Identity Agency
Hotline: 0988 622 991