When you read articles or magazines about fields such as architecture or painting, you will surely see the term Art Nouveau appear. This term is generally still relatively unfamiliar to those of you who are not knowledgeable about graphic design. So in this article, let's learn interesting things about  Art Nouveau style  .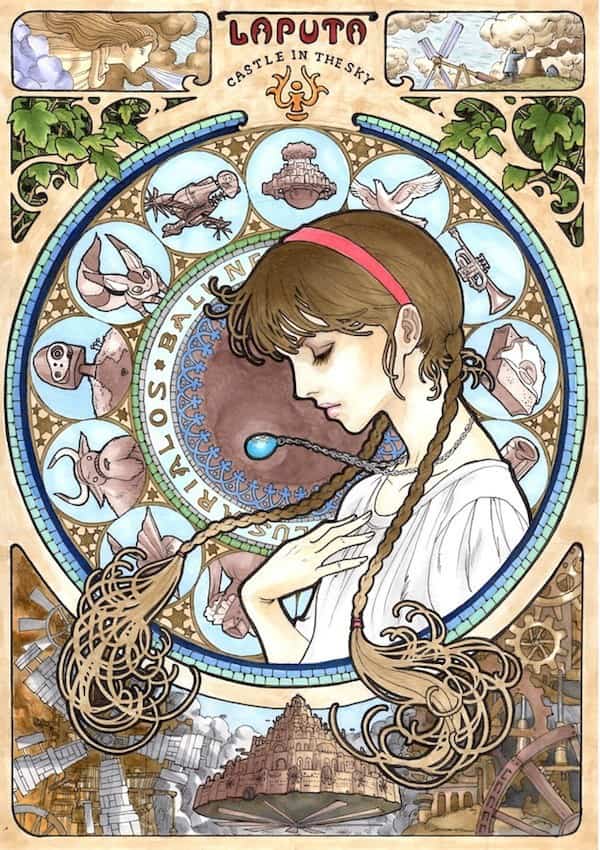 Art Nouveau and things to know
Definition: What is Art Nouveau?
Art Nouveau  is a unique art style that originated in Europe and became an international art school that existed between the late 19th and early 20th centuries, before World War I. .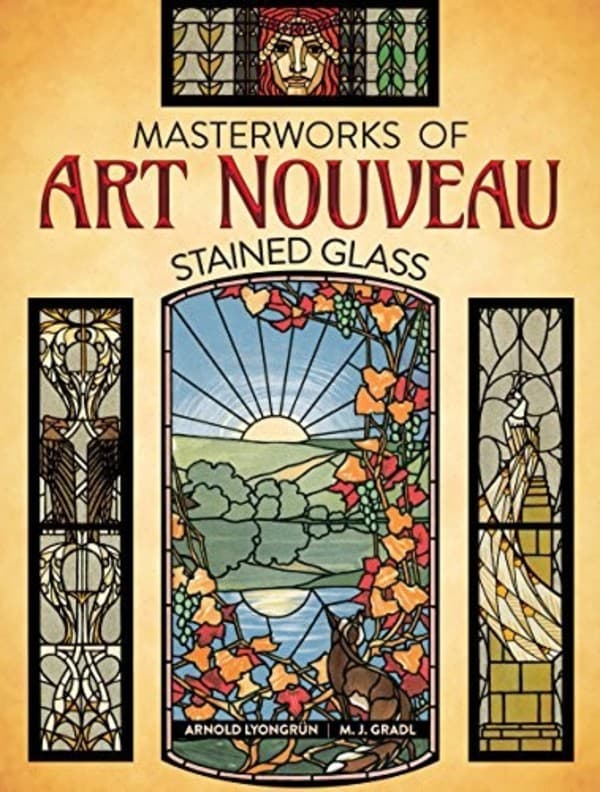 What is Art Nouveau?
The French use the term Art Nouveau to mean "new art", or this term is also known by many different names such as "young art" – Jugendstil (German), "Stile Liberty" in Italian, "Moderisme" in Spanish. In Vietnam, Art Nouveau is simply understood as the Art Nouveau school.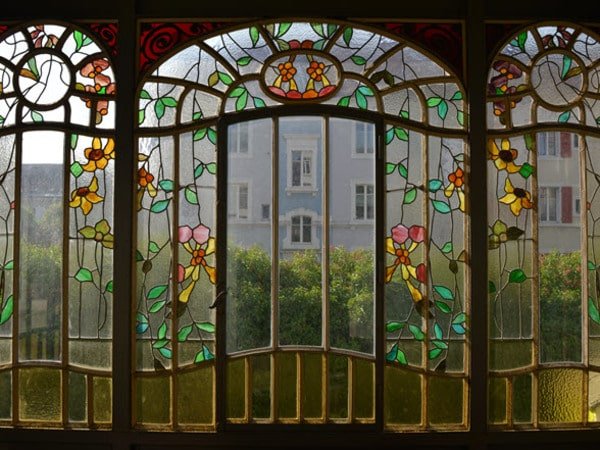 Art Nouveau school
This art movement is actually named after a shop in the magnificent capital of Paris in France. This store is mainly opened with the main purpose of promoting and supporting modern art ideas such as "Ia Maison de? Art Nouveau". In other words, this is an art style directly influenced by the symbolic art of sharing and caring about beauty, specifically fine details; It also received influences from Celtic and Japanese art. The Art Nouveau movement has flourished in the UK but has also resonated around the world.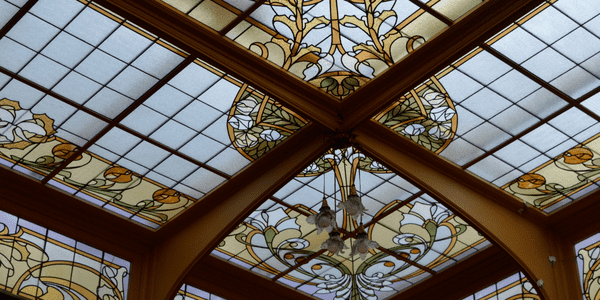 Art Nouveau application in practice
The Art Nouveau school of art is applied in practice with many rich and diverse fields, including popular design fields such as decorative arts (furniture, textiles, jewelry, …) or architecture. In addition, Art Nouveau is also featured in famous paintings and is an endless source of inspiration for many artists to date.
Highlights of Art Nouveau
If you've ever known Art Nouveau and looked at artworks related to this school, you'll probably realize that the highlight of this style is the flowery and wavy nature. Asymmetrical straight lines, stylized motifs based on natural forms (such as flowers and plants), or fairies with soft body curves, etc. Overall a work of art. The art of this school of art will be relatively meticulous and complex, every detail is stylized and creative in the most natural way, but still has a soft and attractive look to the viewer.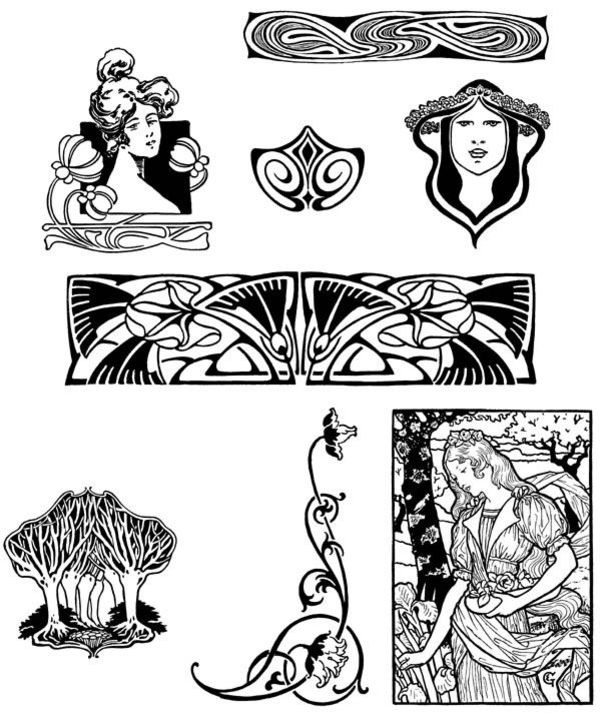 Highlights of Art Nouveau
Softly elongated curves and linear shapes are the main features of this art style. Most of the design inspiration was taken by artists – painters from nature, with familiar things such as plants, flowers, feathers, etc. Art Nouveau was once an impressive period of page art. decorated with meticulous, detailed lines through the expression of asymmetrical details, floral or twisted shapes, more especially will be the woman's hair blowing in the wind.
Application of Art Nouveau in design
It can be seen that this art school has existed for a long time and is mainly used in decoration – sculpture – architecture, in addition, there are countless paintings that have survived to this day. That's how we can see the endless love of art and the ingenuity of the talented ancient artists.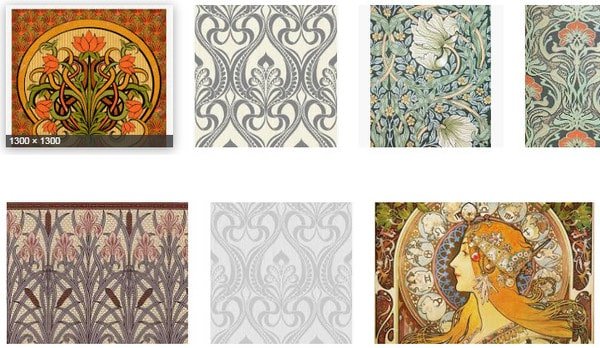 Application of Art Nouveau in design
For those of you who love classical art schools, you will surely know this style through the image of the Eiffel Tower inaugurated in 1889 in France. If you have the opportunity to travel to European countries, you will see remnants of Art Nouveau in decorative and architectural works.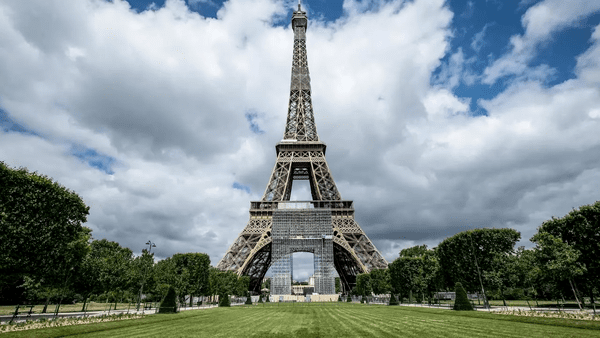 Eiffel Tower is applied Art Nouveau style
This art style is best known in Europe. However, due to historical events in the XIX – XX centuries, the quintessence of this culture was also imported to Asia thanks to the French and British. Not to mention, in Vietnam there are also many works bearing the mark of Art Nouveau style. In Hanoi – the capital of our country, you can easily see or come to see this style at places such as Government Guest House, New Hanoi Newspaper Office, Hanoi Opera House, etc.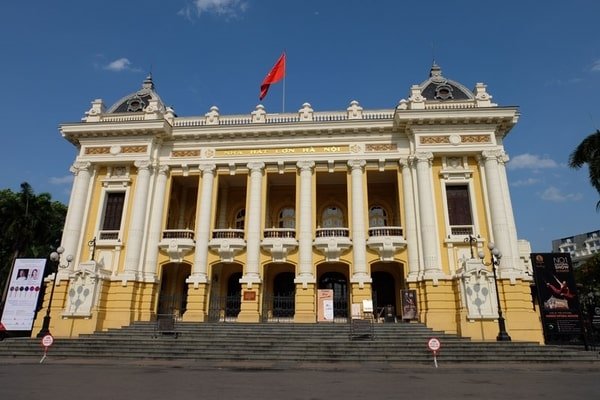 Hanoi Opera House
Applied to modern architecture, Art Nouveau is mainly used in the design of film studios, coffee shops, amusement parks, etc. Some places such as train stations or museums, restaurants in Europe are still preserved. signature of this style. In general, Art Nouveau still exists every day in the aesthetic life of people, affecting many different industries and fields, and bringing high artistic value.
Art Nouveau style collection
Art Nouveau style: Art
Referring to Art Nouveau, applications in the field of art cannot be ignored. With its sophistication in every detail, Art Nouveau easily conquers the aesthetic of anyone who loves classic and luxury in design. That's why Art Nouveau appears every day in the smallest things, from furniture, fashion,…
<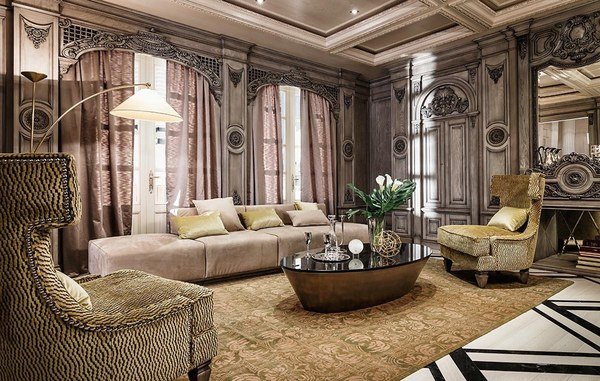 Art Nouveau style: Art
Art Nouveau can be easily seen in interior designs with soft curves, decorative motifs inspired by nature such as ceiling decorations, sofas or wall lamps, etc. By using materials. glowing, the curves of Art Nouveau design are shown as soft and mysterious. The presence of interior decorations will be the main highlight for this style. With a relatively high price, the furniture with the direction of this style is very popular with the upper class. The main colors chosen are gold and silver, exalting the solemnity and inherent nobility of this art school.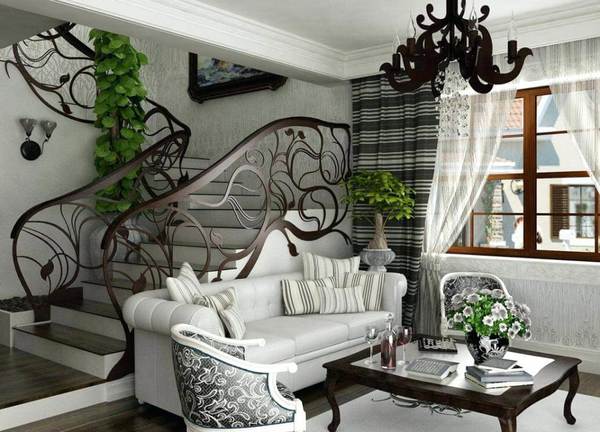 Art Nouveau art in interior design
Not only prominent in interior design,  
Art Nouveau
  is also popular in the fashion design industry. Art Nouveau brings a completely new, classic and seductive breath that makes viewers want to discover and own as soon as they see it. The designers have been very skillful to apply the subtleties that this style possesses to their fashion products. Prada's spring collection in 2008 was very successful in impressing viewers with eye-catching Art Nouveau motifs. Not only Prada, big brands in the world are very fond of and devoted their sophistication to works of Art Nouveau style.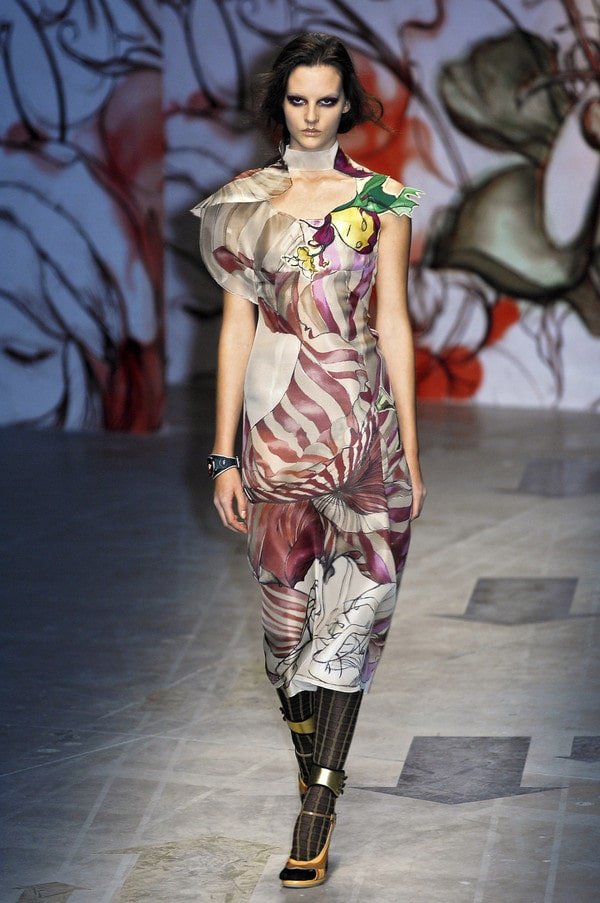 Prada . Spring 2008 Collection
Art Nouveau style: Architecture
Art Nouveau is still an endless source of inspiration for artists from the past until now. Not only that, this style also has a lot of influence and influence in the field of architecture, so that we can see works that are bold in art and combine many different art schools.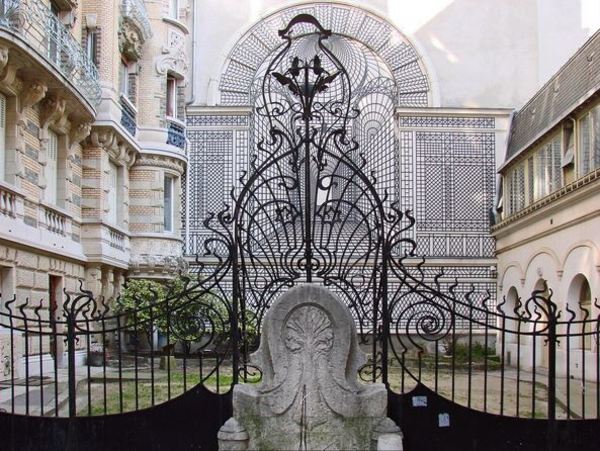 Art Nouveau style: Architecture
At the origin of this artistic style, the name Antoni Gaudi is famous for exploiting and utilizing the artistic aspects of the Art Nouveau style in his architectural works. Maybe the viewer will find it confusing and a bit odd when looking at Gaudi's design, but the more you look at it, the more you will be attracted and feel this style is strangely special.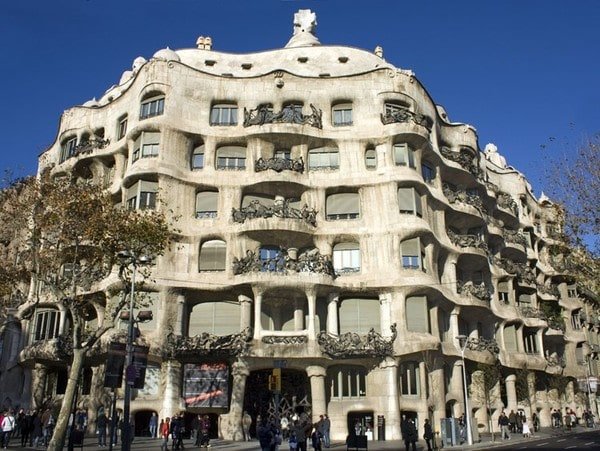 Architectural design by Antoni Gaudi
It is because of the charm and special in Art Nouveau style that many architects have used it to fully express their ideas and design styles. A typical project that we would like to introduce is the Sagrada Familia church designed by Antoni Gaudi and inspired by this style. Small and familiar details such as grass, dry leaves, tower top, honeycomb shape, spiral staircase, etc. have been stylized and perfectly combined together to create a work with a unique design. bold art of Art Nouveau.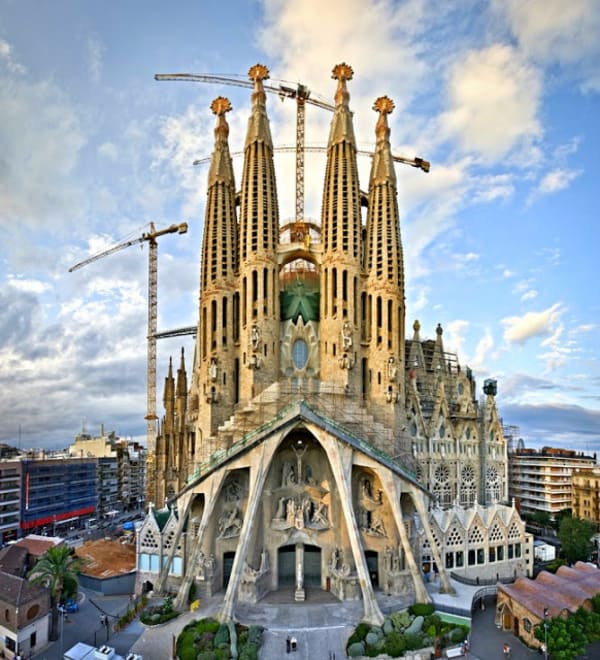 Church of the Sagrada Familia
In general, Art Nouveau style is similar to other architectural design styles, but still has distinctive and conspicuous features to highlight the ancient beauty of this art school. If you are used to seeing architectural blocks that are symmetrical, Art Nouveau will not be like that. The facades of the buildings will be disproportionate or completely asymmetrical but very attractive and beautiful. In addition, this art style will use colorful ceramic tiles for decoration.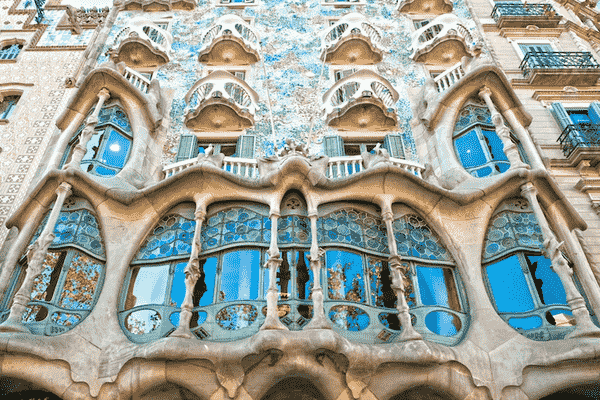 Application of Art Nouveau in architectural design
Art Nouveau Style: Graphic Design
With the development of modern technology like today, Art Nouveau has encroached on a new playground called graphic design. Although this style appeared and ended at the beginning of the twentieth century, it still left a mark and inspired designers. Art Nouveau can be seen on posters, pictures or illustrations and is still popular and used today.
<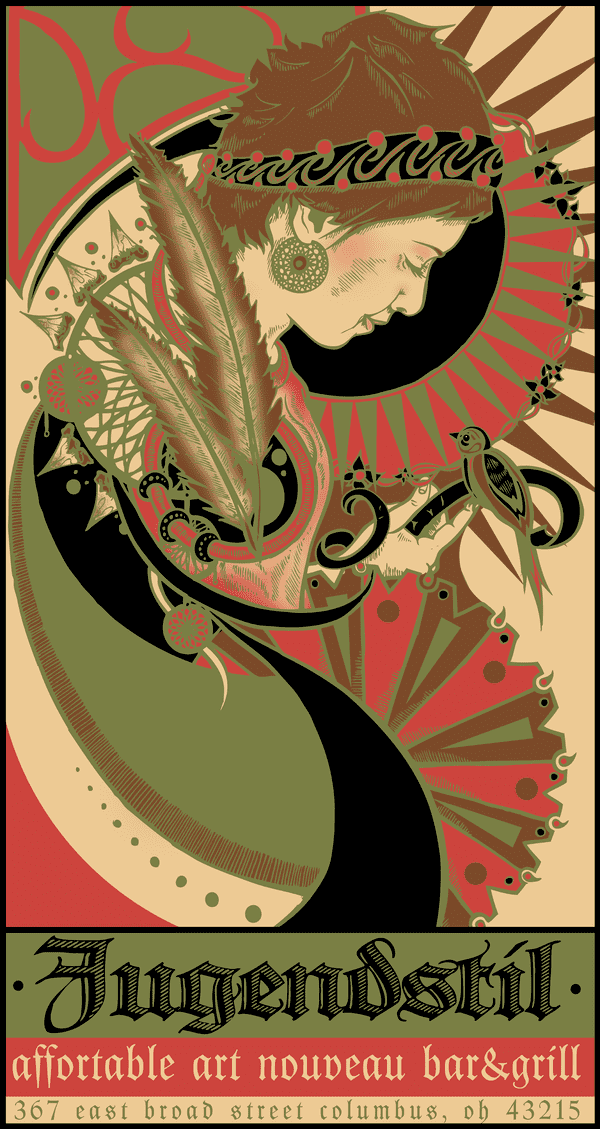 Art Nouveau Photographic Print
With the support of modern technology and their constant creativity, designers today have brought this trend back with vintage and retro designs. Art Nouveau is once again appearing on illustrations, advertising posters with more vivid colors and images than ever before.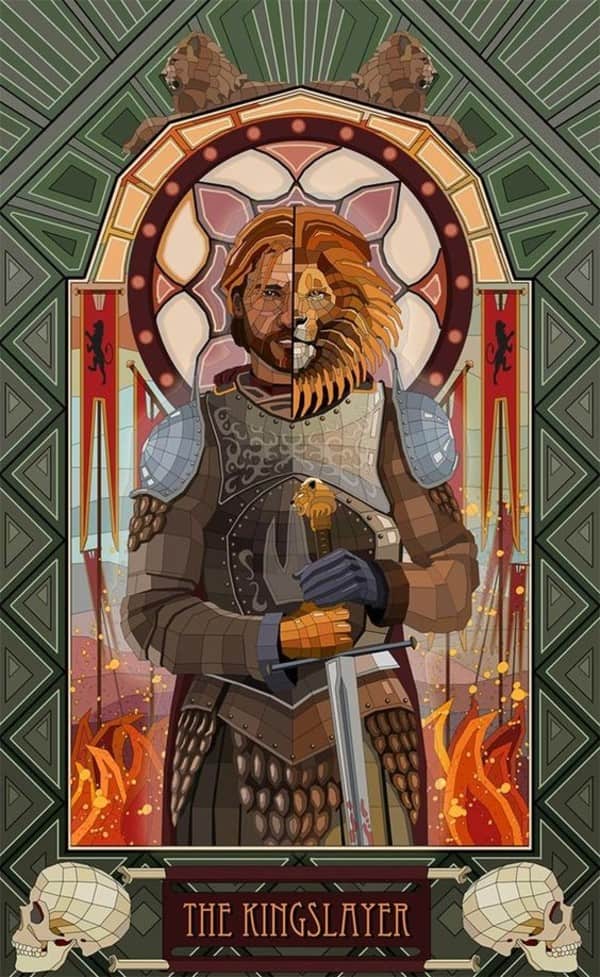 Art Nouveau in graphic design
Still with the soft curves, familiar asymmetrical layout, adding grassy motifs from nature, you will still easily recognize the breath of Art Nouveau wafting here and there in graphic design publications. disaster. With their combined ingenuity, designers have brought designs that are both modern but still have classic and warm colors, recreating the trend from the last century but receiving positive feedback. viewer's pole.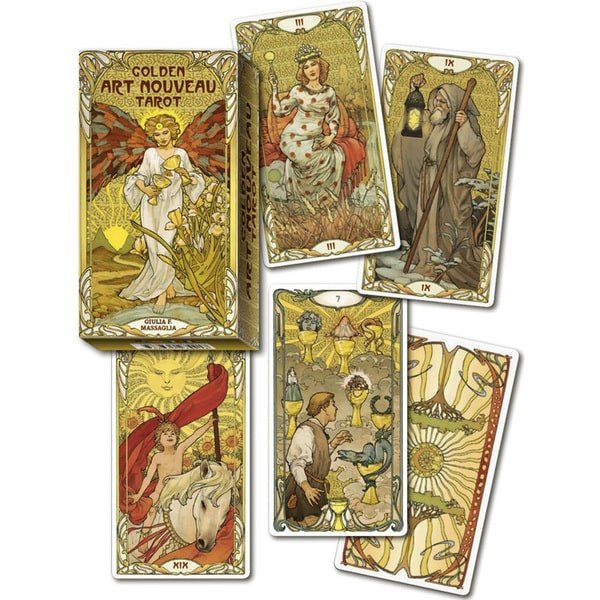 Golden Art Nouveau Tarot Deck
Although Art Nouveau appeared and ended a long time ago, with the current trend of nostalgia for the past of designers, it has become more vivid and attractive. This art movement crept into every small corner of life, bringing with it the breath of time and a flashy, aristocratic style.