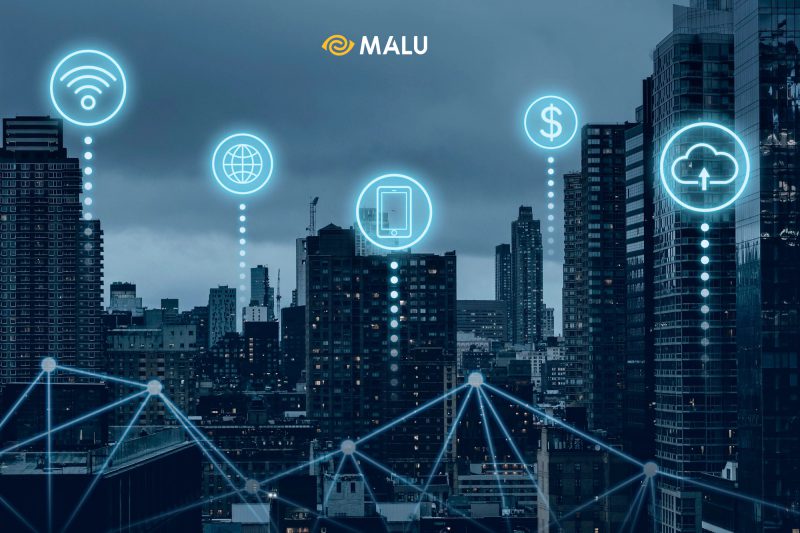 Whether you are a marketer with many years of experience in the profession, or just a very ordinary employee working in SMEs, you always need Online Marketing tools to improve productivity, as well as make jobs. everyday becomes lighter.
The following 100 Online Marketing tools will certainly be the most useful applications and software, an "inseparable object" for any Marketer. More specifically, you will not have to pay any money when using them, because they are completely free.
Pro Tip: Use the keyboard shortcut Ctrl + F to find the Marketing tool you need
>>>  A Comprehensive Guide to Online Marketing
I. Post scheduling tool on social networking platforms

1.  Buffer . A powerful assistant to help you organize and manage social networking platforms. Buffer can schedule posts, analyze post performance, as well as manage Facebook, Instagram, Twitter, LinkedIn, Pinterest, and Google+ accounts. Let's explore more of what this guy can help.
2.  Later . The #1 Marketing Tool exclusively for Instagram. It can help you put your marketing plans and strategies in the most intuitive way, through animated tables. Besides, Later can also automatically manage and support the business profile on Instagram, organize photos, and make them neater and more beautiful.
3.  TweetDeck . True to its name, TweetDeck was born to manage Twitter accounts, not just one, but multiple accounts. But what can be more reliable, when TweetDeck is the offspring of Twitter. It's useful, but equally believable!
4.  SocialOomph . Tired of deleting tweets on Twitter? SocialOomph will be your savior. Managing, editing, deleting drafts or re-archiving them is at your fingertips. SocailOomph supports managing up to 5 Twitter accounts, completely free. The enhanced version of the app also supports Facebook, Pinterest and LinkedIn.
5.  Friends+Me . This app helps you schedule posts on Facebook, Google+, LinkedIn, Twitter, and Tumblr. Friends+Me has a desktop install, a mobile app, and a Chrome browser extension. Furthermore, it can integrate with the Zapier engine.
6.  Crowdfire . Crowdfire allows you to schedule posts and find new trends on social networks. And yet, it also manages Facebook, Twitter, LinkedIn, and Instagram accounts. Post hashtags, auto post, caption photos, and manage blog content? No problem, because Crowdfire will help you do the above. Support for managing YouTube videos is also a notable feature of Crowdfire.
7.  Hootsuite . Definitely the best helper in organizing content Marketing. With a free account, what you have is to manage 3 social media accounts at the same time, as well as set a schedule to post 30 posts automatically during the day and week.
8.  ScoopIt . Post on social media platforms in seconds. Based on the trends, and the content of your choice, ScoopIt makes the best recommendations for your content, and then distributes them to the available social networking platforms. The free version can allow you to create 50 posts in the selected topic (1 topic per account). Use ScoopIt Chrome extension for faster content analysis and delivery.
II. Search engine and keyword research:

9.  Displaypurposes . Just enter a hashtag/two in the search bar. Displaypurposes will return you relevant hashtags that are currently the hottest on the Instagram platform. More specifically, this application also offers accurate multilingual suggestions, helping your business to reach international users more effectively. Fast, compact, but restricting spam or banned hashtags, that's what this app gives you.
10.  Google Keyword Planner . Search for keywords with Google's official tool, you've come to the right place! Google Keyword will help you discover the keywords with the most "hot" search volume, along with related keywords. Besides, Google Keyword also measures the competitiveness of these keywords, and the ability to analyze the most effective search time for them.
11.  Answerthepublic . Start by entering a keyword or topic you are interested in, wait a moment, and voila, an extremely intuitive mind map form will return you results with questions related to the keyword, included "prepositions"/"verbs", along with many other useful features. This is definitely an effective application to help you find keywords and choose the right content.
12.  Keyword Tool . Search for hot keywords on Google, YouTube, Bing, Amazon, eBay and App Store. With Google alone, you can scan keywords not only as text, but also in images, videos, or news. With Amazon, you can search keywords in certain businesses.
13.  Meta Tag Extractor . This tool comes from the famous developer BuzzStream. It helps you to separate titles, subtitles and keywords from any website link and evaluate their effectiveness. You should add many different Website links so that Meta Tag can effectively compare titles, subtitles and keywords between them.
14.  Keyword Eye . Finding the right keyword, helping to achieve high efficiency is what Keyword Eye can do. Besides, this application also helps to compare CPC index and competitiveness of keywords. Extremely useful, Keyword Eye also automatically suggests you featured keywords from Amazon, Google and YouTube. Reports can be exported in .csv format.
15.  SpyFu . Enter the address of your competitor's Website, and get instant reports on reach, keywords, and more right on SpyFu. When you click on keywords, you will immediately receive detailed reports and statistics related to those keywords. The first 5 keywords are free, the next keywords you have to pay extra for the extended version.
16.  Ubersuggest . This application provides users with keywords and related parameters, such as CPC index, search volume, competition index, etc. You have the option to limit the search to remove information. unnecessary. Ubersuggest brings users search experiences from the web, photos, shopping, YouTube, and news. Copy the results you find, or export them in .csv format.
17.  Moz . Moz helps you discover new keywords, website links, and related metrics. With this tool, you get 20 keywords and 10 free links. When you download the Moz SEO toolbar, you instantly get relevant metrics from any Web site, including searchable Web sites like Google.
III. Affiliate with famous journalists/content publishers

18.  Expertise Finder . Want your business to appear in famous economic newspapers such as the Wall Street Journal, The New York Times, Bloomberg or The Economist, or appear on CNN or BBC? Expertise Finder is the solution for you. When you have breakthrough Marketing ideas, or want to promote your business, use Expertise Finder and enter the industry right away and connect with experts.
19. GlobalExperts. This tool allows you to contact industry experts, consult reviews and figures from the most trusted media sources, from Reuters, CNN, BBC and more.
20.  Medium . Smedian is an application that helps you attract new journalists, link with them to communicate about your business to the public. Start with a chat, start a discussion, and from there, link your business to industry experts.
IV. Enhance and improve the quality of content marketing

21.  Hemingway App . An extremely effective assistant to help you get the most "quality" content. This application finds and removes grammatical errors that copywriters frequently make, such as lengthy sentences, complex grammatical structures, or typical typos. Content readers will no longer have a hard time accessing your content, thanks to the Hemingway App.
22.  Coschedule Headline Analyzer . As an analyst, Coschedule helps to assess the overall grammatical structure of your content. Quickly, this application identifies the words you should or should not use, categorizing your titles into subcategories in the most scientific and intuitive way (with forms such as: General title, list). , how-to,…).
23.  Grammarly . Without a doubt about Grammarly, this is the most famous application for checking and improving the quality of articles and content. Grammarly contains advanced features, such as checking the number of words, readability / information grasp of the article. More specifically, Grammarly also helps copywriters know how long it takes for the average reader to read the content. It's worth noting!
>>>  A Guide to Writing Good Content Marketing
V. Effective Email Marketing Tool

24.  MailChimp . Opening the list is the MailChimp application. MailChimp can help you create templates for email campaigns, landing pages, as well as marketing support survey forms. Besides, this application also allows you to automatically send Marketing emails with large amounts of data. The variety of email templates gives you many choices in sending emails, such as announcements, or new product recommendations.
25.  SendGrid . This email management tool not only helps you build and distribute email marketing campaigns to customers, but also helps manage customer data files, perform A/B tests (especially on mail), and track job performance. The cool features of SendGrid also include dividing the customer file by interests, age, and other categories, helping you to build flexible templates by theme.
26.  Beefree . The appeal of Beefree doesn't stop with its name, this application also allows you to build templates and send them to data files quickly, in just a moment. Compatible with both desktop and smartphone platforms, Beefree provides a variety of templates, helping you to convey messages to readers in the most professional and optimal way.
27.  Neverbounce . From your data file, Neverbounce helps you analyze sendable email addresses and provides completely free metrics. Neverbounce's strongest point is in its ability to classify sendable and invalid mail; between spam mail, temporary mail and official mail.
28.  Mail-tester . Like its name suggests, Mail-tester's job is to help identify whether the email marketing campaign you build is in the customer's spam folder or not. At the same time, this application provides you with tips, and solutions to improve campaign performance.
29.  Streak . The application includes features such as support for business CRM operations, tracking of more than 200 monthly emails, and specific email Marketing add-ons. When you download the Streak app Chrome extension, you get other useful tools that make your email templates look better and more effective in your campaigns.
30.  Hubspot Email Signature Generator . Hubspot will help you build unique-beautiful-unique email signatures, with images and icons on social networks. Make your mail stand out with 8 unique themes, like no other through Hubspot Email Signature Generator.
31.  Putsmail . Putsmail service allows you to test HTML formatted emails before sending to customers and supports up to 10 test mails. This application also allows checking mail in plain-text version (plain-text version), with an optional version exclusively for Apple Watch.
32.  Contact Form WPForms . As a plugin for the popular WordPress content authoring tool, Contact Form allows you to create a contact form in WordPress in seconds. There are dozens of forms for you to choose from, such as: simple form, donation form, order form, document request form, etc., depending on your purposes and needs.
33.  Share Link Generator . This tool is a good assistant in sharing links to share Facebook, Twitter, Google +, and also in sharing mail links. Shared URLs will work smoothly even in marketing email campaigns you compose to customers.
34.  FreshMail . Closing the list of the most useful email Marketing applications is FreshMail. This tool helps to build email campaigns, automatically send emails to data files, export reports, and manage and track campaign effectiveness. The trial version gives you the ability to manage 100,000 email addresses, compose 1000 emails and experience unique features within 30 days.
BECAUSE. Marketing tools to help with editing and design

35.  Crello . Crello helps you edit and design templates for social media platforms, based on thousands of different options. In addition, the design for websites, blogs, publications and Marketing is also in the "sight" of Crello. But the most outstanding for this application is the collection of impressive animated templates, promising to bring customers the most interesting visual experience.
36.  Wix . Using Wix's templates, you can set up a website for your business. There are dozens of customizations available to you: with themes spanning business, photography, video, music, forums, and more. These templates are fully compatible for building landing pages.
37.  Animoto . This tool is very useful in designing and editing videos for marketing activities. Using an existing storyboard/theme, all you have to do is add music, edit filters and add notes. Animoto also allows you to add logos, watermarks and subtitles to videos.
38.  Freelogoservices . Want to design yourself a unique logo? Use Freelogoservices by adding the text you want to design, make the appropriate customizations and wait for the results to return. Choose the logo you feel most like, adjust the font, color and related tweaks, you have yourself a logo that is both beautiful and free of charge.
39.  Venngage . Bored with dry information? Afraid that readers will be bored to the neck in a forest of information and miss the marketing message you want to convey? Don't worry, Venngage will help you "retell the old story like Diem" through a much more interesting view with infographics, through tables and drawings on different topics: geography, timeline, tables. compare, list, etc.
40.  Google Fonts . Even Google itself provides you with an extremely useful design plugin – Google Fonts – completely free of charge. You have the right to choose from a library of more than 888 different font families, with all genres, from narrow, sans serif, sans serif, handwritten, etc. Google Fonts also supports fonts for different languages, help you reach potential international customers.
41.  WhatFont . This application helps you to recognize fonts right on the Web page you are surfing. Sizes, widths, styles, or even font families are found by WhatFont at a glance. Impressed with a unique font? Got WhatFont to look up for you.
42.  Tiny Png . The task of Tiny Png is very simple: Just upload a .png or .jpg image, and Tiny Png will compress the size of that image for you. You can compress up to 20 images, with each image being as small as 5 MB per file. Thanks to a special compression technology, Tiny Png can make the image quality beautiful, with the file size significantly small.
43.  Iconfinder . Having a headache about the dozens of icons you need to design for your publication? Iconfinder will help you find them. Choose from a wide range of color and monochrome icons, in 60 different categories, from 12 unique styles. You will be overwhelmed by the themes Iconfinder has to offer, like 3D, animation, pixels, and many more.
44.  DeGraeve . Colors are diverse. From an input picture/photo, DeGraeve can analyze and return you the complete color palette, making your design work lighter and simpler. Now, your Marketing publications, Websites or even social media posts will have the color palette you want the most. This application will return 2 sets of palettes for each photo you upload.
45.  Hubspot CTA template pack . Download up to 50 custom templates, for different platforms (from PowerPoint, landing pages, email, to Marketing publications), with diverse themes improvised according to use.
46.  ​​PlaceIt . With PlaceIt, you can test how a Marketing publication will look after it is printed, or on digital platforms. Select your publication, upload it to PlaceIt, and you'll have the most intuitive view of your publication.
VII. Discover new trends and trends

47.  FollowerWonk . This app helps you find new Twitter accounts, compare marketing effectiveness between social media accounts, track Tweets, analyze followers and much more. This application is dedicated to the social network Twitter.
48.  Feedly . Feedly helps you discover and follow the content, articles, blogs, YouTube channels and RSS feeds you care about. Just put the keyword, you have the content and information in a scientific order.
49.  Hubspot Blog Ideas Generator . You just need to enter 5 different nouns, and immediately have the hottest blog topics related to the keyword you just searched.
50. Google Scholar. Surely you are no stranger to this tool. Google Scholar will help you discover articles/research from any trusted academic source.
51.  Portent . Are you out of ideas to create an eye-catching, impressive headline/headline? Portent is a perfect solution. You just need to enter the keywords, and Portent will immediately pay you the item that brings the highest marketing efficiency. However, you need a bit of grammar and spelling correction after receiving the returned results.
52.  Content Row . Another application that supports setting the optimal title/title for Marketing activities. Enter keywords, and you will get 25 most impressive topic suggestions.
53. Latest is. A trendy Twitter trend catcher! Visit the homepage of Latest Is, and instantly get the top 10 hottest, most talked about Tweets. Fast, intuitive and efficient. You can share these Tweets through the share button built right into the application.
54.  Alltop . With a simple interface, you will have the whole world in hand with news and topics from many reputable media channels. Catch up on trends, and communicate them right in your marketing publications.
55.  Google Trends . Closing the list is the "big man" in the technology village: Google. Instantly discover emerging trends, multinational, borderless with Google Trends. The tool also provides extremely intuitive data analysis tables, based on the keyword you entered. The reliability of the metrics is proven, from Google's nearly 20-year-old search engine.
VIII. Tools for managing and organizing work

56.  Trello . At the beginning of the list is Trello, a famous tool that helps you organize projects, tasks, and plans in a simple, fast and intuitive way. Free and flexible, managing projects with colleagues has never been so simple.
57.  Station . Have you ever felt tired and overwhelmed with a dozen to-do tabs in Chrome. Messy and disorganized, it's time for you to find a new solution, which is Station. With just the Station tool, all the job tags will be grouped, neat, flexible, easy to find and just for you. Struggling with the Excel spreadsheet tag, rummaging through every nook and cranny to find the upcoming Trello project? Just open the Station, and everything is solved in the blink of an eye.
58.  Slack . You're probably no stranger to Slack – a "social network" dedicated to the corporate environment. But did you know that Slack can also manage tasks, share work files in corporate networks, manage tools (up to 10 apps), create internal/public communication channels? , as well as make video calls and conferences. Slack can be overwhelming with what it says can be done.
59.  Uberconference . When it comes to tools that can perform video conferencing, Uberconference is a good candidate. You can make meetings with 10 participants, share work files, record meetings completely for free. Log in, register your business name, phone number, upload your personal photo and start the meeting, let Uberconference take care of the rest!
60.  Asana . Keeping track of your team members' progress has never been easier, thanks to Asana. With the ability to share up to 15 members, you can freely create tasks, manage projects, and communicate with members, right on Asana.
61.  Hellosign . The Hellosign special assistant helps you quickly sign documents directly on Google Drive, and other data storage platforms. No need to waste time clicking and downloading text files one by one, just press the "sign" button and voila, the digital signature is already signed in the document.
62.  Dropbox . Needless to say, Dropbox is the "big man" in the cloud computing industry. This tool helps to store displacement, as well as copy data completely online. After registering for an account, you immediately have 2 GB of free data, completely free.
63.  Evernote . Store and share information quickly and securely with Evernote. Not just a simple note-taking tool, you can completely keep a diary, manage projects, create to-do lists, share content right in this application.
64.  Cyfe . Monitor and share important business documents on Cyfe. Built with an interface like a dashboard, Cyfe makes users feel like they are tracking "real financial metrics". Marketing parameters, web analytics, etc. are all displayed on Cyfe's "dashboard".
IX. Tools to manage social media accounts

65.  Embedsocial . With Embedsocial, you can "embed" photo albums from Facebook, Instagram, or from stories directly on your website. The first 10 photo albums are completely free. Don't worry that the "embedded" information will be outdated, because Embedsocial will update the information every 24 hours.
66.  Facebook Debug . To manage your accounts, Facebook posts, and Messenger messages, nothing is more useful and reliable than using the official tool developed by Facebook: Facebook Debug. You just need to paste the Website link to monitor, and Facebook Debug will return relevant parameters, such as server IP, link preview (when sharing a link on Facebook), response time, etc.
67. Tweriod. The task of this tool is to analyze the tweets of your business, and the accounts that are following you. From there, the application gives the most reasonable and optimal time for you to post tweets to the focus customer data audience. You can completely get analytics from more than 1000 followers, completely free.
68.  Likealyzer . As the app's name suggests, Likealyzer helps to effectively analyze your Facebook page; give advice; Compare your page with your competitors, partners, and other Facebook pages. You can also convert from raw analysis, export into a professional report, using Likealyzer.
69.  Mustbepresent . With Mustbepresent, you have an instant report on the engagement metrics of social media accounts with potential customers. In addition, you can also compare business metrics with common industry standards.
70.  Fanpage Karma . A very useful tool for Facebook pages. This application supports KPI measurement and visual analysis tables for each post and content. You can also monitor the effectiveness of your posts, when mentions will be sent to your email (when available).
71.  Barometer . This tool gives you insights for Facebook posts: percentage of visitors, engagement rate, number of people talking about the post, and also the negative feedback your post has generated. go out. And yet, Barometer also provides parameters related to the spread of your post (from monthly viral reach and organic reach).
72.  SharedCount . Another application that supports Facebook account management. This assistant helps you track shares, interactions from Facebook posts, and even on your business's Web site.
73.  BuzzBundle . BuzzBundle will help you manage your social media platforms, find "talks" about your business/brand, and increase customer engagement with you. In particular, this tool can help you post/reply directly to customer comments without re-accessing your social media accounts. Extremely convenient, but completely free.
X. SEO Management Tool

74.  Screaming Frog . You have many difficulties in writing SEO articles, there is Screaming Frog to help you calculate the index to optimize your content in search engines. It detects Website links (whether it's alive or dead), images, scripts, CSS and more.
75.  Peek . This application will immediately analyze SEO issues in your content, such as common mistakes, links, keywords, etc. The analysis process will return results in a moment.
76.  Google Search Console . Next in the list of top 100 free Marketing tools is an application owned by Google itself. This tool helps to measure Website traffic, identify common errors in SEO, improve efficiency and improve your content rankings on Google Search.
77.  SEOquake . SEOquake toolbar on Chrome will help you evaluate the effectiveness of internal and external links, compare the rankings of domains and Web pages, and more.
78.  Serprobot . Serprobot will evaluate the ranking of your content when running SEO on Google, based on the keywords you enter. You can enter up to 5 keywords when using Serprobot.
79.  Segment . You can track the number of visitors to the Web site, or the number of people using the app developed by your business. Segment supports tracking up to 1,000+ users, completely free. Use Segment's plug-in for real-time based stats.
80.  Copyscape . A tool that helps you to check if your content has been copied-pasted on other websites/digital platforms. If your content is copied, Copyscape will immediately send you the link and highlight the copied content.
81. Seochat's Advanced Meta Tag Generator & Google Search Results Preview. This tool helps you to create titles, suggest keywords, topics, languages, and more, helping to improve the quality of SEO articles.
82.  Google's Mobile-Friendly Test . This official Google tool helps to check the friendliness of content on mobile platforms. You just need to enter the link, and Google will return the analysis to you. Optimizing for mobile SEO has never been so simple.
XI. Website management and analysis tool

83.  Mixpanel . Mixpanel will provide you with a detailed analysis of your business website. The free version includes support for 5 projects, a 60-day parameter report, and more.
84. SimilarWeb. Measure and track the effectiveness of your business website through SimilarWeb's cross-platform processing algorithm. The free version allows you to get 5 reports each time, 1 month of mobile analytics, and 3 months of Web traffic metrics.
85.  GTmetrix . This tool evaluates and analyzes the loading speed of the Website, and gives useful tips to help increase and improve Web loading performance.
86.  Pingdom . Pingdom makes it possible for you to know the load time for any Web page, compare them with a list of different Websites, set the rating and rate the review. This tool also suggests tips to help you improve website loading performance.
87.  Varvy . Assistant Varvy calculates, adjusts and designs content to help improve SEO efficiency. Just enter the link and all the tool's analysis will appear immediately with information on readability, safety, page loading speed, some expert advice, and more.
88.  WebPageTest . WebPageTest will give a logical assessment of Website load, transparency (readability of customers) about content articles, etc. You just need to fill in the link, select the geographical location to test, and select the browser. , results will be returned immediately.
89.  Website Grader . Like the previous tools on the list, you can get a dynamic assessment of Website performance, mobile compatibility, SEO, and safety on Website Grader (under the tabs below). assessment scale). The report also includes recommendations for page size, loading speed, HTTP code, and some other information.
90.  Google Developers PageSpeed ​​. You can get separate mobile and desktop reports on page load, SEO optimization tips from experts, and top analytics algorithms from Google.
91.  Siteliner . With Siteliner, you can look for duplicate content, broken links, and analyze the likelihood of being missed by search engines. In addition, you can fully recognize the common and unique points of your content quality compared to your competitors, can compare page size, page load time, and word count in each content compared. with other Web sites.
>>>  Guide How To Increase Traffic For Website
XII. Lead nurturing

To attract potential customers in a niche, you need marketing tools to "nurture" these customers.
92.  Sumo . From registering to use the service, you can completely receive free weekly analysis, use the built-in tools to design, create email and Marketing communication tools for customers. potential goods.
93.  Drip . Drip helps you analyze, track, execute marketing automation, personalize, and report progress. Drip supports client files up to 100 objects. To use Drip, you must download the plug-in, import the client file, activate the campaign, and track the analytics.
94.  Hubspot CRM . Need a CRM system to manage and enhance customer relationships? Use this CRM tool, it's free. It helps you keep track of contacts, books, schedule appointments, set email schedules. Your relationship with your customers will be greatly improved, thanks to Hubspot CRM.
95.  Freshsales . Freshsales helps you manage customers, maintain contact, improve email marketing activities, customer care, and many other useful features, for mobile and desktop platforms, …
96.  Zoho CRM . The open source Zoho CRM application allows businesses (up to 3 accounts) to manage leads, manage corporate documents and more.
>>>  5 Tips for Finding Customer Insights
XIII. Reminders Tracker

The "mentions" (or mentions) from external media sources to the business are extremely important to help businesses spread and improve brand awareness from customers.
97.  Mentionmapp . With Mentionmapp, you can reach mentions, retweets, hashtags related to your business and brand. In addition, you can also receive tweet suggestions from your followers to improve the quality of content on Twitter.
98.  Awario . Want to discover what the world says about your brand? Use Awario now to track mentions under visual charts, compare your brand's popularity with your competitors', and get detailed reports.
99.  Google Alerts . As the name suggests, this tool will notify you as soon as there are mentions, or rumors from outside media about the brand. You can also limit search results based on the region and language you have selected.
100.  Twitter Report from Union Metrics . Want to find mentions of your business on Twitter? Twitter Report is the solution. This tool gives you everything the outside world is saying about you, through the hashtags, keywords or accounts you enter.
Did the above 100 online marketing tools really satisfy you? If Malu has missed any of your favorite powerful tools, let us know.