Booth World is a fun and colorful place. 
This is where FMCG
 brands , telecommunications technology… send a lot of expectations. It is a way to make your business stand out from the crowd. So what is Booth? How many types of booths are popular in the market?
What is Booth? Uses of Booth
Booth is considered as one of the effective advertising means at the point of sale to reach potential customers in the shortest distance. This medium includes a space dedicated to advertising and promoting a product/service.
Booth contributes to the success of the brand's new product/service launch campaigns. This is one of the common forms in POSM. So what benefits does Booth bring to the brand?
Attract attention, stimulate customers' curiosity:

  Booth will attract the attention of passersby through color and design.

Reach target customers quickly: 

 Provide full information about products/services to buyers. Brands can offer sample products for customers to comfortably experience on-site.
Polling and collecting data about customers: 

 Through on-site consultation, introduction of promotions  

…

 thereby, improving revenue performance.
Creating brand awareness and spreading the message:

  Impressing customers right from the color, product booth design concept, costumes, staff style, and at the same time conveying the message of the whole export campaign. now featured on Booth.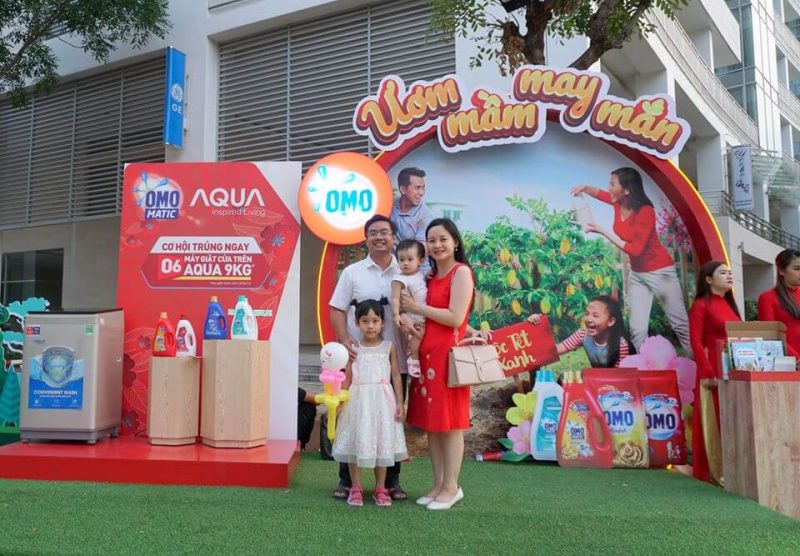 Characteristics of an impressive Booth
Aesthetic elements:  Design with impressive colors, shapes and concepts, stand out but still have to be consistent with the brand. Make customers stop at your brand's Booth instead of ignoring it.
Uniqueness, difference:  This is the highlight of the whole booth, making the brand's booth stand out more than other stands.
Functional features:  In addition to the product display function, advertising Booth is also a place where your brand advises products/services with customers.
Safety:  Few people pay attention to this feature, but this is the most basic criterion that a marketer should pay attention to. Because if Booth does not ensure electrical safety principles, it can bring risks to your brand if there is an unexpected problem.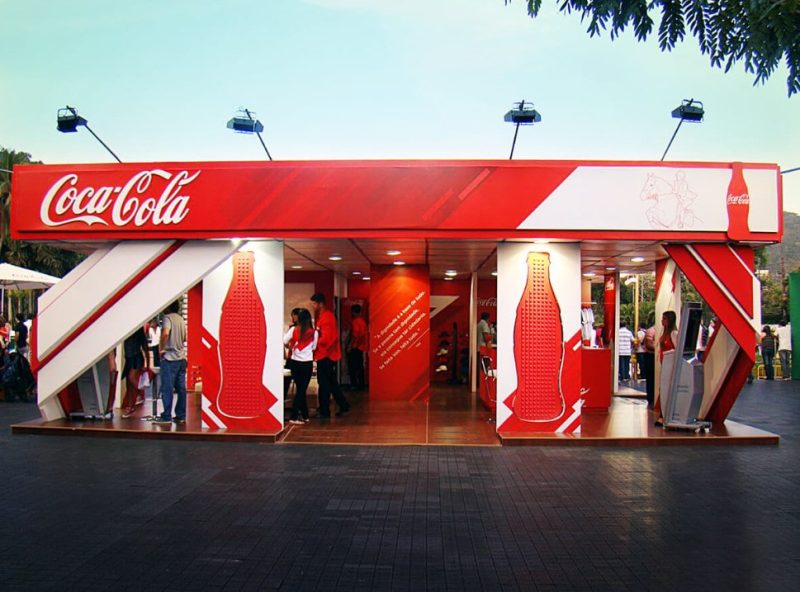 What is POSM? How Marketers Create Outstanding POSMs
Popular types of booths
Sales Booth
Sales booths are usually designed and have an area suitable for each use purpose. Currently, there are two types of sales booths on the market, including:
Passive sales booth

 : Large, luxurious design is often placed at large events or in commercial centers. These are small stores with fixed business premises, similar to Showrooms but with a smaller area.

Mobile sales booth:

  This type of booth has an extremely eye-catching design and is easy to assemble and move. Often used on sidewalks, apartment buildings, intersections…
Advertising Booth
Advertising Booth is a miniature space of the business, used when the brand wants to launch a new product or organize a promotion. This form will help businesses market quickly at the point of sale.
Types of advertising booths are commonly found in advertising booths, including: Games, trial products, leaflets… Depending on the size of the brand, the advertising Booth is built in different sizes.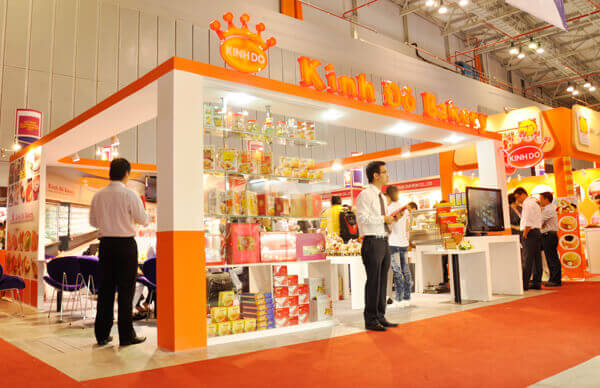 Event Booth
Event Booth or Event Booth is often appeared at events, trade centers, trade fairs, etc. to provide practical experiences and services using sample products of businesses.
Exhibition Booth
The main purpose of the exhibition Booth is to display products and introduce products to the right group of potential customers. Exhibition booths are often built and designed in a modern style, both to attract attention and increase customer interaction with the brand. This form is often located in grocery stores, exhibition centers and commercial centers.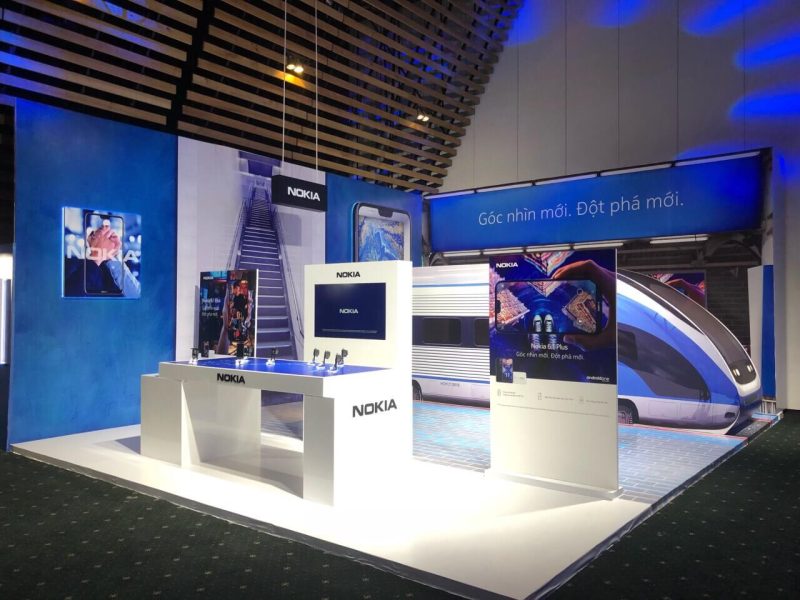 Ending
Although  Digital Marketing  is covering all fronts, we still can't deny the benefits that Booth advertising brings. Booth has never been lost, always being the first choice of many brands in  point-of-sale marketing campaigns  . Not only focusing solely on increasing the "touch point" with users at the point of sale, this form of advertising also helps brands increase sales and improve customer experience.