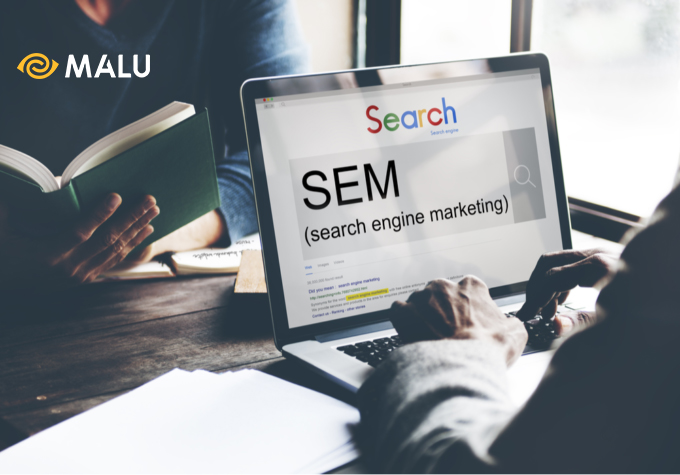 Nowadays, you often come across terms like SEO, SEM, SMO or CRO. It is difficult to visualize and remember these acronyms, because they look quite similar. Are there any similarities and connections between these terms?
You are not the only one with these questions. SEM is an extremely useful marketing method that can help small businesses reach new customers, increase revenue, and help reduce unnecessary costs.
So what is SEM?  What are the benefits of SEM for businesses in the digital marketing era? All will be answered in the guide below:
What is SEM?
SEM is an acronym for Search Engine Marketing, roughly translated as Search Engine Marketing. It sounds really broad, but this term was born to emphasize aspects of marketing on platforms especially popular search engines like Google or Bing.
In other words, the business you pay (PPC) or put in the effort (SEO) to be at the top of Google's search listings for certain available keywords.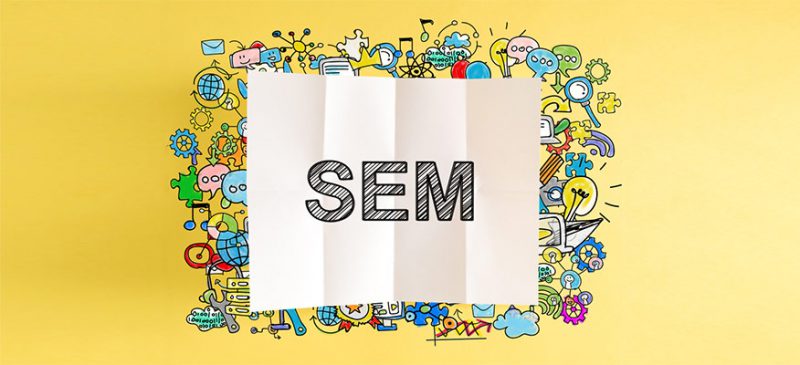 The most popular platform for SEM is Google Ads, but you should not ignore Yahoo or Bing, as these are also the second and third largest search engines in terms of users in the world.
In fact, the term SEM is used quite flexibly, with many different interpretations, such as:
Paid search ads.
Paid Advertising
Pay per click
When it comes to SEM, people often refer to the accompanying terms such as:
1. Impressions:  The number of impressions when users search for keywords. This number does not represent whether the user has actually seen the ad.
2. CPC (Cost-per-click):  The amount you have to pay when users click on the ad.
3. CPM (Cost-per-million impressions):  The cost of advertising you have to pay for 1000 times the ad is displayed. This is another, more strategic method of advertising, where you can choose where your ads can be displayed, in line with your business goals.
4. CTR (click through rate):  The rate of how often users see your ad, and click on it.
Compare SEM and social media advertising
Some social media platforms offer advertising services, including a search feature on that social network. But in essence, social media advertising is still different from SEM.
Ads using social networking platforms, ads are usually displayed based on data that the social networking service provider collects from users. This allows them to target customers based on interests, location, shopping behavior, and more.
On the other hand, SEM is based on keyword phrases that users (or target customers) frequently search for on Google, or other search engines.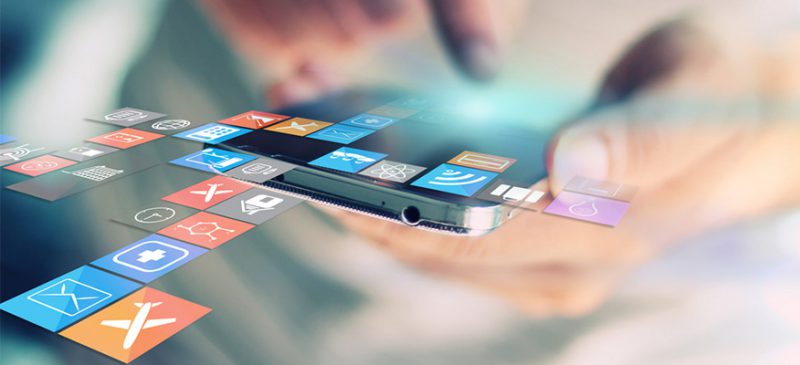 SEM and social media advertising are two completely different concepts, but can have the same approach and use optimization methods to increase sales and brand awareness.
When using social networks, it is not too difficult to understand when you often see the same ad over and over again. When searching on Google, you often keep an eye on ads because "they" identify your current need.
Usually what you're interested in, the more you click on them. Therefore, you can completely use the same tools to optimize ads on social networks, as well as on popular search engines.
In addition, people often confuse between SEM and SEO:
What is the difference between SEM and SEO?
These two terms are not the same. But that doesn't mean they will be completely opposite. We can completely combine and use them to improve the effectiveness of the marketing activities of the business. In short, SEO is an element of SEM
SEO is search engine optimization. With SEO, you take many necessary steps to get your website to show up higher in the organic search results on Google.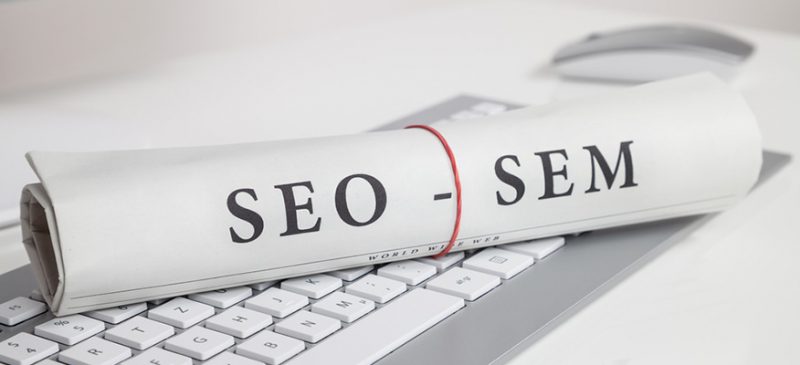 For example, when someone searches for the keyword "How to buy a cheap smartphone", Google will use its algorithm to decide the search results that best match your requirements and arrange them accordingly. put them in order. Google's goal is to help you find what you're looking for right on page 1 of the search results.
And the goal of SEO is that your website must be on the top, or on page 1 of that search results table.
Google uses a lot of factors to arrange the order of search results, a few of which can be mentioned as:
Website speed.

Users click on the website on the search results table.

How do users interact with your website? How long do they visit? Did you immediately switch to another website?

Does the content of the website really match the keyword content? Was the information you provided really helpful?
Google also sorts the results based on the credibility of your business website.
According to some experts, Google's trust level will be based on the number of links pointing to your website from other trusted websites (also known as the number of backlinks).
To be able to climb to the top of the search results organically, your business requires a lot of effort and money. On the other hand, with SEM, you just need to be the highest bidder for your website to be at the top of the search results. But, even if you are the highest bidder, you still need to comply with strict requirements from Google.
Do businesses using SEM need SEO?
Is it necessary to use both of  these online marketing methods  ? The answer is absolutely necessary.
With new websites operating, SEO is a necessary condition to help your website have fast access speed, and be user-friendly. At the same time, you also need to apply SEO to websites running SEM. Because without SEO, the effort you put into running ads will also go down the river.
Google has a system called Quality Score in SEM. Because when users leave your website because of a bad experience when using, Google will charge a higher price for your business website for each click.
Moreover, SEO is a long game. When your website appears at the top naturally, you can completely focus on SEM to push the web to a wider audience.
Cost of SEM compared to other methods?
So how much does SEM usually spend in a business's wallet?
When your business runs an effective ad campaign, Google will charge a lower fee for each click on your ad, with a wider range of ads. Other search platforms also adopt this costing method.
Businesses often wonder why using SEM can cost so much. That's because they don't count on long-term steps when implementing this marketing method, combining the use of SEO to improve the quality of the website, as well as improve the presence of the business on the main social networking platforms. .
So, what are the benefits that SEM can bring to businesses? Let's find out in the next section.
>>>  What is PR? Build a public relations strategy
What are the benefits that SEM brings to businesses?
So what will SEM bring to businesses?
1. Increase brand awareness on search engines
In the beginning, websites using SEO and other free methods need time to increase traffic. Google thinks that websites need up to 1 year to climb the top rank in the search results table. And you also need the skills you need to execute the right strategies to optimize search results and compete with your competitors.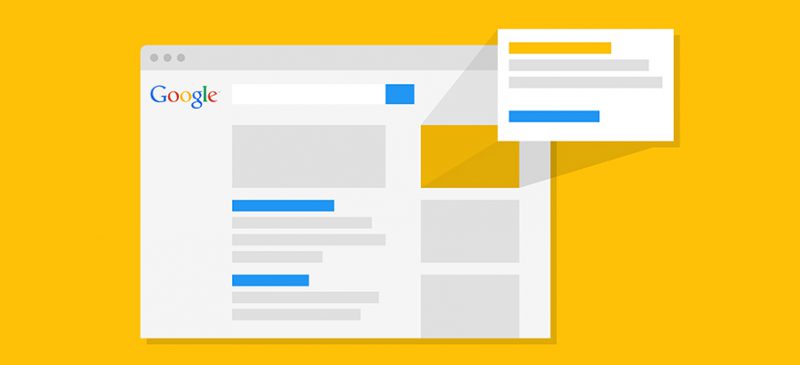 Conversely, SEM can help your website stand out in the first position, or the bottom of the first search page on Google. New businesses will immediately increase brand recognition among target customers.
Plus, if you have the right tools in place, that attention can instantly translate into revenue for your business.
2. Generate revenue quickly
With the right marketing and communication strategies, businesses will quickly earn revenue. No need for any far-reaching tools, you can completely use Google Ads from Google to support sales promotion activities from SEM.
However, you should pay attention to the ROI (return on investment) aspect of SEM when using AdWords.
3. Business will grow with SEM
SEM is an option to help businesses develop right from the early stages of formation. Imagine how much money businesses can save when effectively applying SEM strategies, while still earning revenue that sometimes exceeds expectations.
As your revenue grows thanks to SEM, you can increase the number of ads on Google to better sub-market.
4. Reach the right people, at the right time and at the right time
At the present time, half of the world's population has access to the online world. more than 93% of users start their Internet experience with a certain search engine. Search engines are driving more traffic to websites than any other method.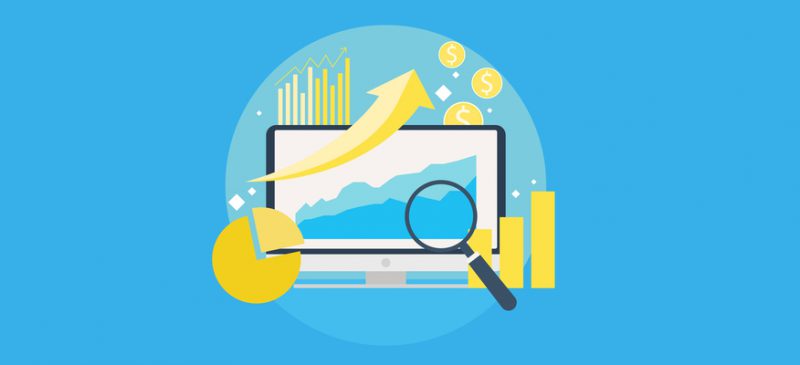 No matter what product or service you are offering, starting an online business market is the right thing to do in an "online 4.0" society. like nowadays. Users use search engines to find what they need.
Becoming a "provider" of content on search engines, generally invisible, you build your own credibility and credibility with customers.
Even if customers coming to your website do not generate revenue immediately, this is still a "touch point", helping your business get closer to the customers you always want.
5. Building a business name
To reach new customers, the common thinking is how to get customers to find you and buy. But times have changed, now that you proactively approach and introduce your products to customers is a wiser way to build a new customer base.
Experts have shown that it takes from 7 to 13 touch points for a target audience to be converted into customers of a business. With each time you appear on social networks, search engines, on websites or in mail, it is a time when you promote and reach your target audience.

Customers' brand recognition gradually becomes familiar. People tend to pay more attention to things they are familiar with, rather than things that are unfamiliar. Branding is no exception to that rule.
And isn't SEM an effective tool for brand promotion?
6. Reaching the target audience
Search engine marketing will help your business reach the target audience you want in a way that traditional marketing cannot. Because if you keep going the traditional way, the cost of marketing will go up to unimaginable levels.
With a banner ad on AdWords, you won't have to spend a dime unless someone clicks on it. You can create 10, even 100 custom banners, but the cost may not increase immediately.
7. Help create a competitive advantage for businesses
Through SEO, your competitors already have a prime position on Google search results. Want to beat it, you can completely use SEM to make your website appear in the most prominent position, more prominent than competitors.
What if competitors also use SEM? It's no big deal, you just need to use SEM itself to knock out that competitive advantage of your competitors.
With a reasonable SEM strategy, you can completely create a competitive advantage for yourself against other competitors who are less knowledgeable in this field.
8. More affordable than traditional advertising
Why does SEM have a lower budget than traditional advertising methods? Because you are the master of the strategies you create.
You don't have to spend billions of dong just to make sure that about 100,000 to 200,000 viewers will watch a program on TV that your business is sponsoring (and maybe in the hundreds of thousands of other viewers, I don't know how many of them are in the target audience you are trying to target).
Instead of covering a broad spectrum of audiences, which is common with TV commercials, you can completely narrow down your target audience through SEM, and focus on a file conversion strategy. above object.

When an ad campaign has a low conversion rate, you can simply remove the campaign and edit it again quickly. While the traditional method of advertising requires your campaign to run within the agreed time period with your partner, you must get your partner's approval if you want any modifications.
Whether the effectiveness of SEM can have a good or bad impact on sales, you still have the power to actively expand or narrow the scope of your campaign, with just a few steps.
You can immediately stop the SEM campaign, if it requires a larger budget from the business than expected.
You can also use digital marketing analytics tools to recognize and learn many lessons about customer behavior. Make smarter strategies, make more effective budget decisions from scientific, accurate and reliable data.
>>> Learn about basic Marketing concepts:  Marketing Mix – Marketing 4Ps, 7Ps ; Marketing Model 4Cs
Build an effective SEM strategy
We can only truly reap the great benefits of SEM, by implementing smart strategies:
1. Does the target customer use search engines?
It is true that you are looking to sell your products or services to customers. But SEM is not just an advertisement banner introducing products or services. To achieve your marketing goals, you need to understand your customers' search engine habits. And how can you take advantage of that habit to increase your revenue stream.
Experts have pointed out 3 main reasons that Internet users use search engines as auxiliary tools on a daily basis:
Survey and find out information

Entertainment

Shopping
By understanding the search behavior of users, you can completely come up with smart SEM strategies, helping to steal your competitors' clicks even when they are getting the greatest advantage.
2. Determine the campaign budget
If you don't have a fixed budget for your campaigns, it's easy to overspend. Your SEM costs should include the following:
>>> Learn about  Google Analytics research tool
If your website is slow, user-friendly, and mobile-friendly, the first thing you need to do is improve its performance. This means you will have to invest a decent budget for SEO activities and  website design .
3. Set clear goals
Without clear goals, you will not be able to know the results you want after implementing campaigns. Will your campaign succeed?
Clearly define what your business goals are? Specifically, it comes out with measurable metrics. Use Google Analytics funnels to track the effectiveness of your campaign every time a customer lands on your website.
4. Understand who the target customer is
SEM is an opportunity for you to provide information, products and services to customers. Above all, it is your business that understands what your customers need and want. Build your advertising content based on what you learn about your customers.

To understand who your target customers are, survey and research carefully the parameters relevant to your business's current customers. Your target customers will certainly have similar characteristics.
Reports from Google Ads or Google Analytics themselves will help you understand who your customers are.
5. Use different groups of ads
With the goal of connecting with your target customers, you should consider the following factors:
Use different strategies and goals for the same audience.

Convey to different target audience.

A/B Testing different advertising messages to the same audience.
Using ad groups makes it easy to manage campaigns, while still being able to test different strategies and goals to find the one that works best.
6. Create a landing page with a clear goal
A landing page on the website needs to be clearly defined in order to earn. It is not the homepage of the website, nor is it a page that offers many different offers.
Many advertising campaigns use a landing page as the landing page for multiple banners to point at. Even so, the landing page itself still needs to be clear and consistent in the content it wants to convey.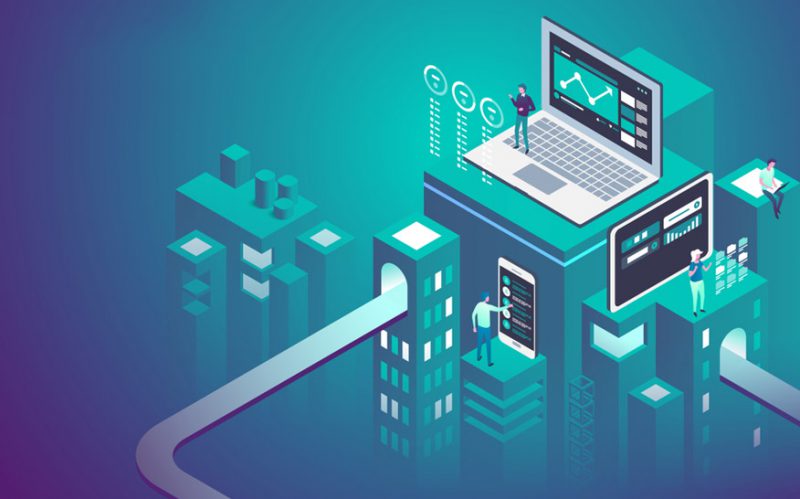 In the landing page, you should also take advantage of inserting some information about your business, as well as adding a few CTA buttons (and remember, only a few) to entice visitors to take the next action.
>>> Tips for effective landing page design
7. Do Keyword Research
SEM will not be effective if you do not do keyword research. This activity will help you find the most relevant keyword phrases to place your ads on. It also helps you visualize the cost you will have to spend on placing ads on that keyword.
You should also keep in mind that, if you choose keywords that aren't relevant to your website's content, you may end up paying more per customer click.
8. Keep the Quality Score high
To optimize your advertising costs, you need to keep your ad score as good as possible. In Google Ads, this score is determined through factors such as:
CTR: The percentage of customers who click on the ad per impression.

Keyword Relevancy: If users don't click on your ad every time they enter a keyword, your ad clearly doesn't have a certain level of relevance to that keyword.

Landing page: Google also cares about customer behavior after accessing the website's landing page.

Ad content: The relevance of the ad content to the search keyword.

Activity history of the ad account
For ads with low quality scores, businesses have to spend 400% more than competitors with higher scores. This is something you need to think about.
summary
So SEM is an advertising method, the goal here is to target users using online search engines like Google. SEM is suitable for small businesses to grow their business with a moderate cost budget.
To optimize the operation of SEM, businesses need to plan and budget reasonably, keeping the quality score at a high level is also an effective method to save costs for SEM activities.
Hopefully this article will help you have an overview and correct about SEM, as well as how to apply SEM effectively in the business environment. Read more articles on Marketing at  Malu's Blog