What do you think 

Live Stream is? 

The Live streaming feature first appeared in 2007 with the name Upstream, designed specifically for American soldiers to be able to talk directly with relatives in their homeland. Currently, Live stream is becoming more and more popular, especially when it is integrated into major social networking sites such as facebook, Youtube… And becomes a tool not only for direct exchange but also to help business people effectively, more convenient. In this article, let's learn about what is Live stream with Malu? As well as how to effectively live stream sales through the sharing in the article below!
What is Live Stream?
Live stream is a form of recording videos that are broadcast live on social networking channels such as Facebook, Youtube, Tiktok,…. At this time, streaming technology is very well optimized by network providers. The size of these videos is very small, so the recording and information transmission is very good, viewers do not feel jerky. Viewers interact with this application (Video) is the likes, emoticons and comment comments, then the videographer will read the comments and respond directly to their customers.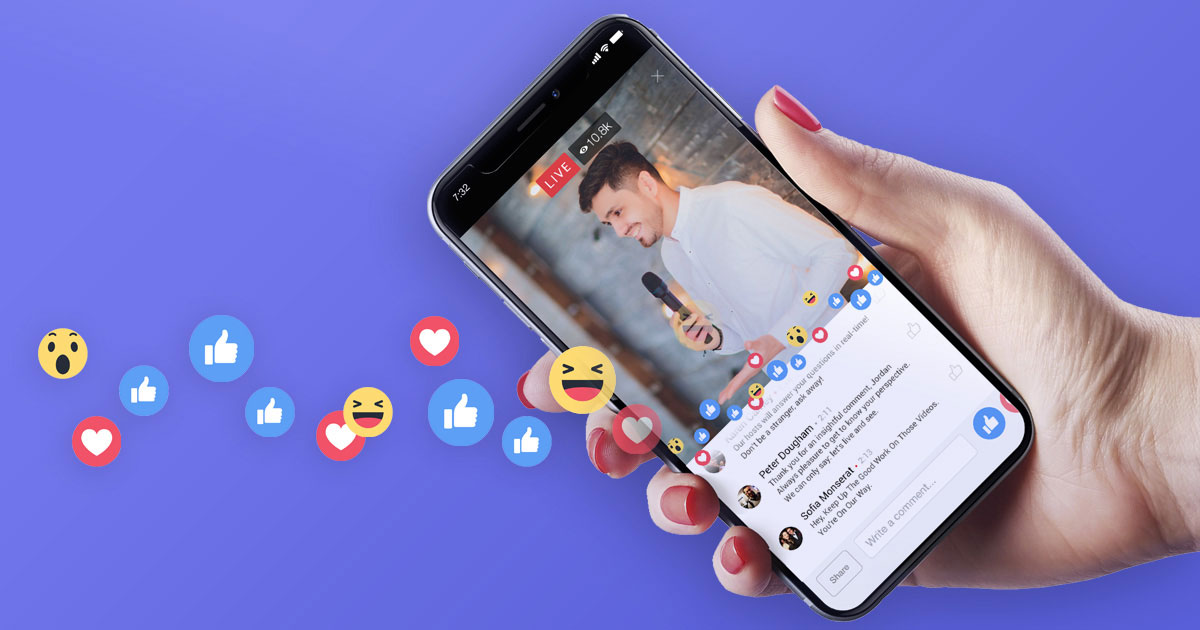 At the same time,  live stream  is also a form of promoting brands of products and services in the best and fastest way to help users recognize who you are and what products and services you are selling. used by many online sales units as the most effective support tool to bring products to consumers on the market.
Most technology brands (Sam Sung, Google, Apple…) to F&B brands (Redbull, Heineken…) have live-stream applications for big activities…
As a package that broadcasts your content online to all your fans on a specific platform,  Live streams attract people to interact more. So this is also the form many famous people use. In November, the live stream video of singer My Tam alone attracted more than 2,000,000 views
Live stream – The explosion of marketing trends
The video market has shown no signs of slowing down over the past decade. But that was just the beginning of the live stream, as it had been a privilege for large-scale events for many years. Without exception during the pandemic, concerts and live performances have been successfully organized online by artists such as: famous solo artist, Yo-Yo Ma and pop singer, Sam Smith . Live streaming goes beyond text and images, much like what streaming video is doing, to hold an audience's attention for longer.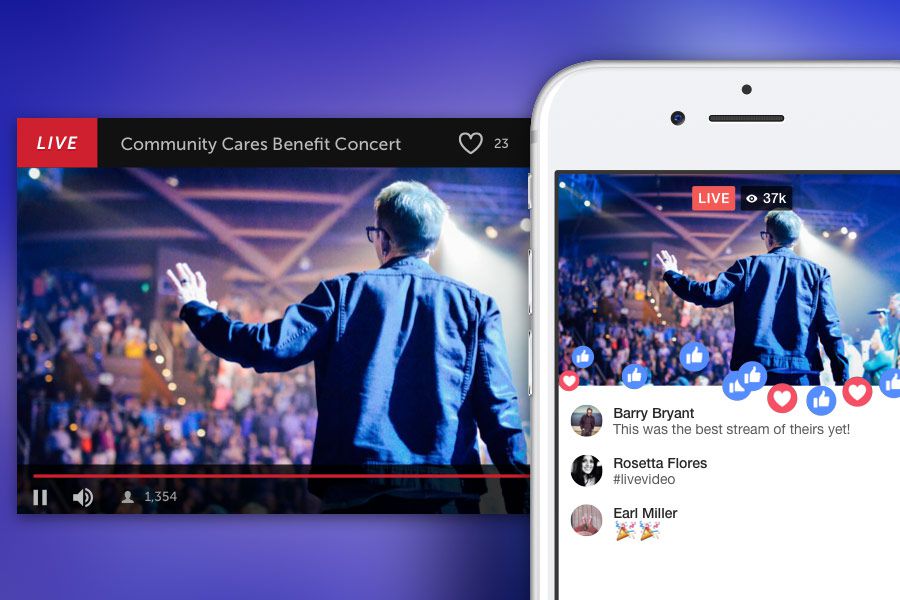 Its key features of instant content streaming, simultaneous interaction between the presenter and the audience were not exploited until the blockade.
Live streaming is the shell of the COVID-19 pandemic. Many people from being redundant, and only looking for online entertainment, over time, have become live streamers in different fields. They showcase their talents through videos of their singing, dancing, makeup, talking, and more unfiltered content. On the other hand, marketers have discovered incomparable authenticity in live video marketing, as it has no pre-recorded and edited material, unlike technical ad formats. Others. Since then, the live stream video marketing trend has transformed the retail and e-commerce industry by collaborating with many KOLs as streamers to promote and sell their products online instantly.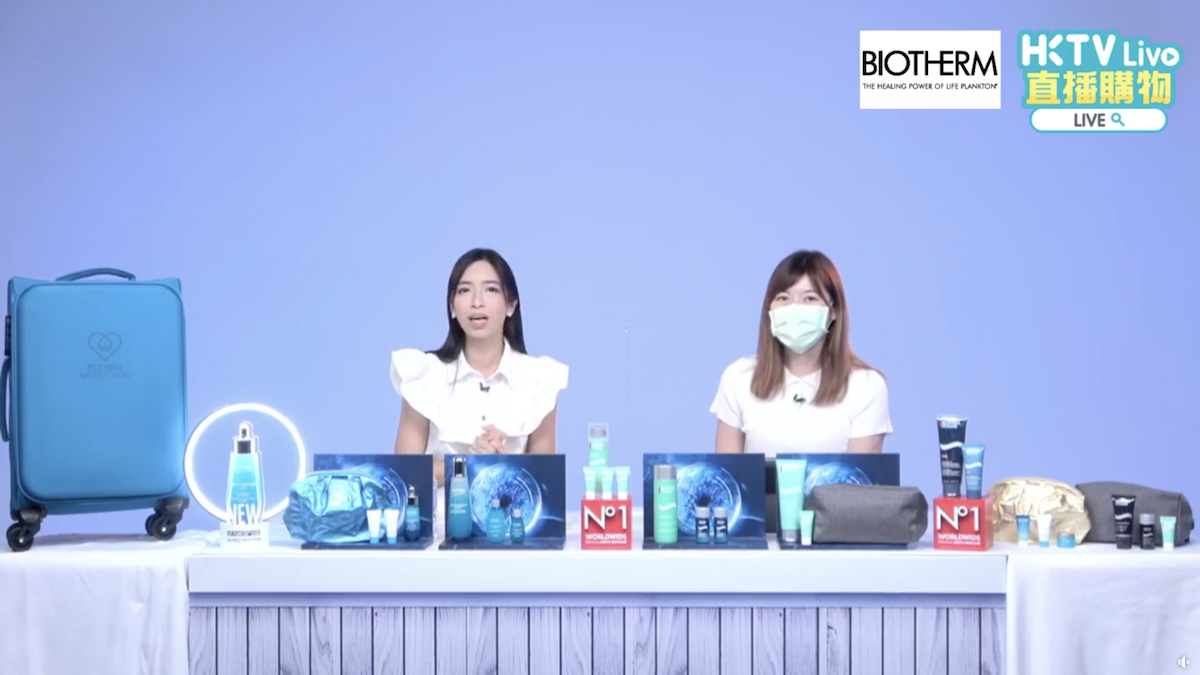 For example, HKTVmall, a local online shopping platform in Hong Kong, has been covering its live stream video marketing strategy since July last year. HKTVmall's media advertising revenue grew to HK$48 million, 5 times higher than last year and 70% thanks to live streams.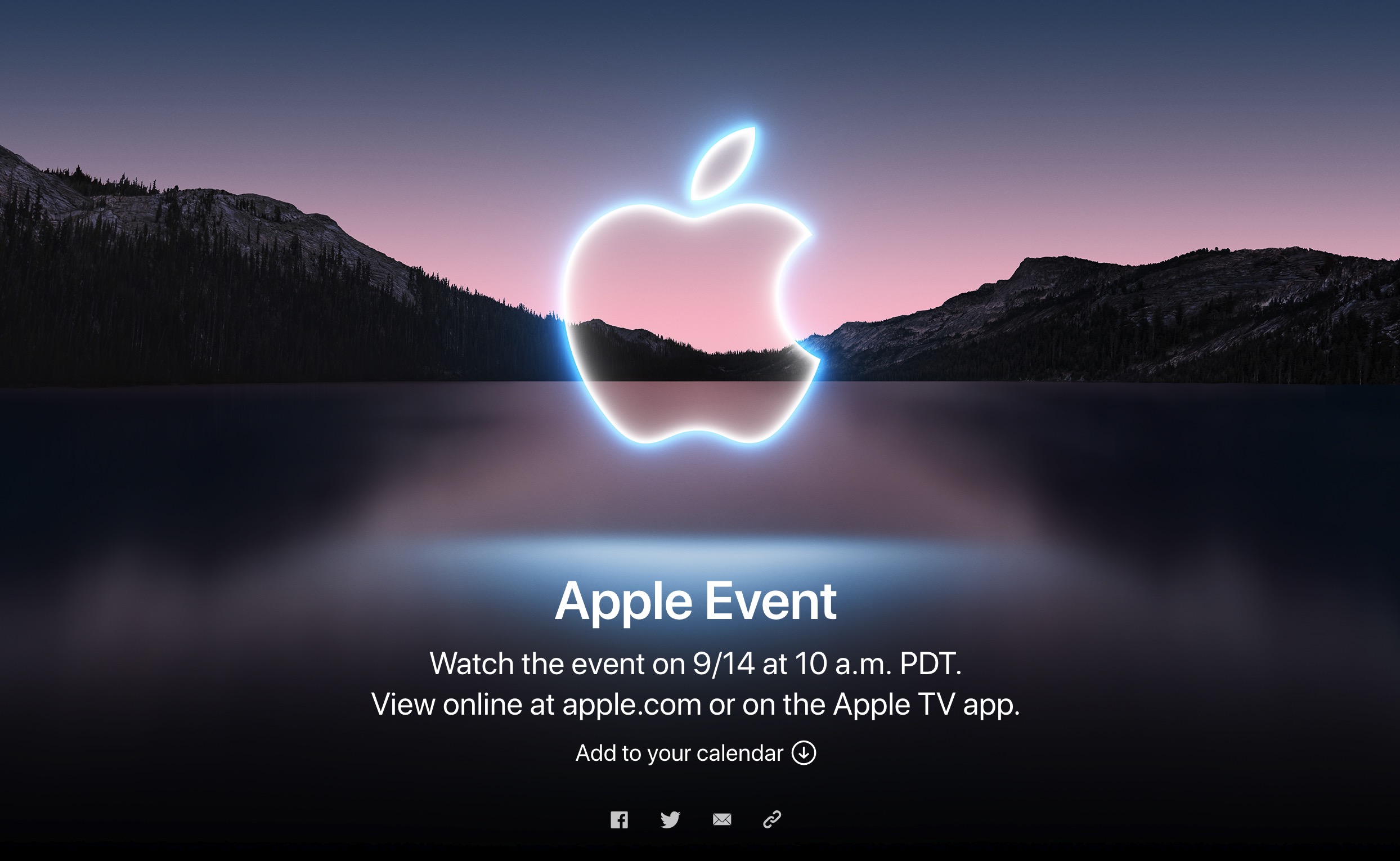 On the global stage, Apple showcased another good example of a good use of live video marketing strategy to meet the needs of technology fans. While other companies were still experimenting with live-streaming technology, Apple held its own live events for years and continuously garnered all the attention during its Worldwide Developers Conference online. (WWDC) 2021. Realizing a massive $247 billion global live streaming market by 2027, suggested brands include live video marketing as one of their top priority digital strategies. head.
What are the benefits of Livestream?
Live streaming offers many benefits, such as: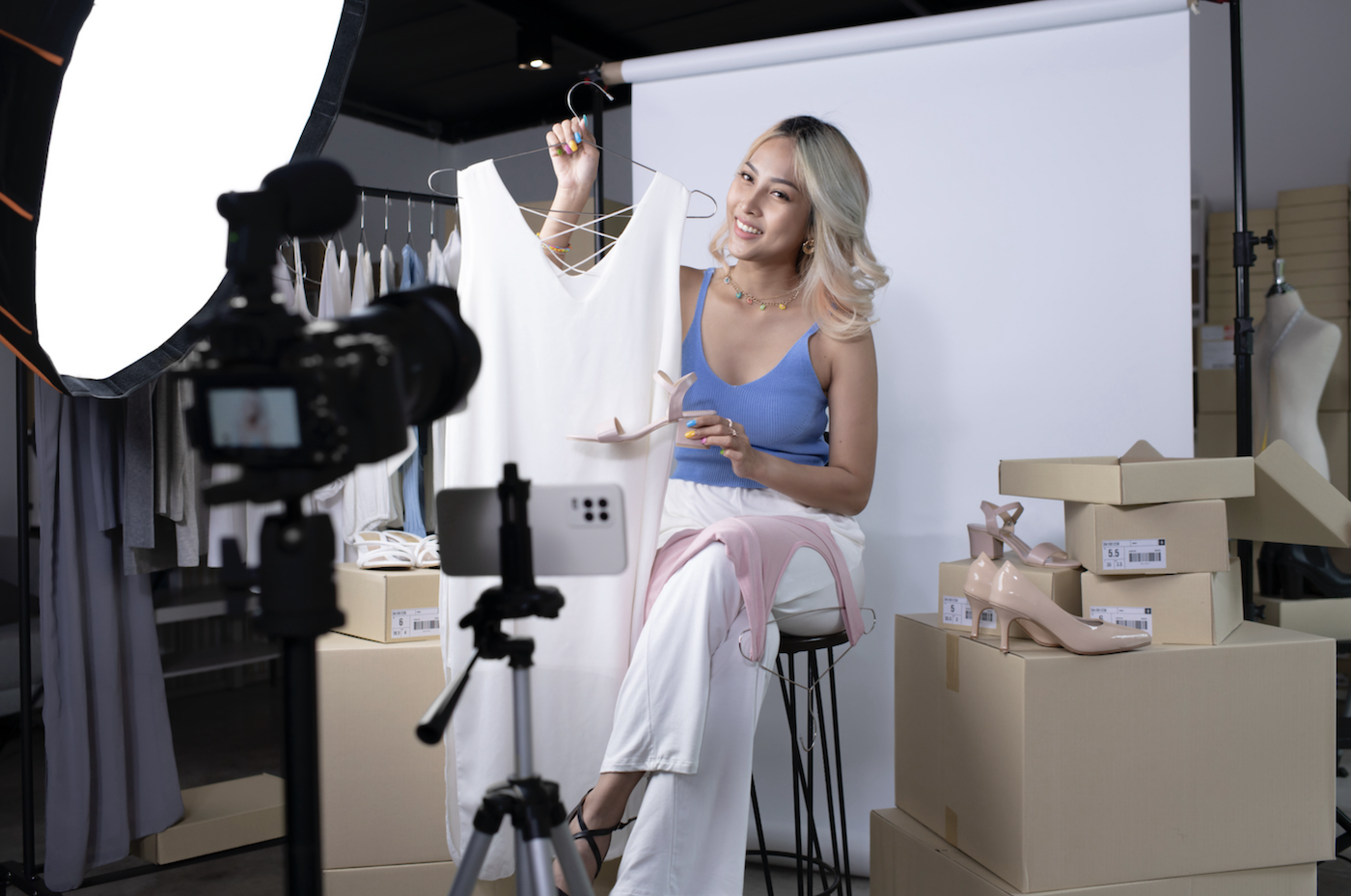 Live stream helps bring real images of products to customers:  This is considered an advantage for online sellers when they can solve the problem when customers are concerned about not knowing the real image. How is the economy of the product? At the same time,  the live stream  also helps customers to be consulted as well as provide information about products. For new brands Live stream helps to expand the brand to be known by more people
Increase the ability to reach customers: Live stream is a form that you often see popular on social networking sites, especially Tiktok, Facebook, Youtube… Take a typical example when you Live stream on fanpage you will not only reach people who are liking the page, but also reach their friends. It is thanks to such a mechanism that makes Live stream the best method of reaching customers today.
Increase the initiative: Unlike normal advertising  videos and TVCs,   you have to go through an intermediary such as: television stations, websites or other advertising providers… this makes you very limited in terms of advertising. In terms of time, video playback time as well as content creation ideas… With Live stream, all of the above problems are solved, you can be more proactive about everything.
Live stream helps save costs:  Dubbed as a free product and brand promotion channel, Live stream helps you save a budget in  marketing campaigns . If you have ever done TVC advertising to promote your products, services or brands, you will understand this, the cost for this is huge.
Increase interactivity:  Your  live stream  will mean that you are interacting directly with the viewer, for online advertising, this will be essential, it will help you to adjust the content. to suit the audience.
What popular Live Stream platforms are there?
You probably already know about these prominent digital marketing platforms. However, consider them for your global live video marketing strategy in terms of branding and customer relationships.
TikTok Live Streaming
Abroad, Douyin is known as TikTok, which is also owned by Bytedance. The main difference between these two widely popular short video platforms is that Douyin users can sell on e-commerce sites through Douyin, while TikTok cannot. First, don't be put off as the platform will likely include new e-commerce tools in the upcoming "TikTok World" showcase event! Noticing the new live streaming tools that TikTok introduced not too long ago, such as "live moderators" and "Picture-in-Pictures", we have high hopes that TikTok develops commercial live streaming. , which may be different from Douyin's commercial live stream, but brings many benefits to brands.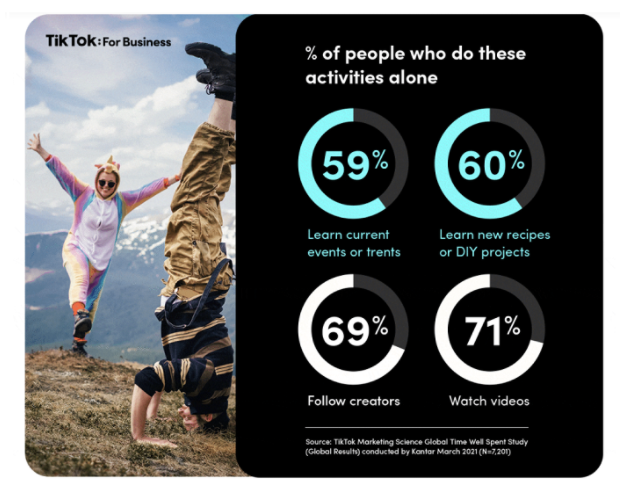 While TikTok's e-commerce features are yet to be released, its live stream is still one of the best in regards to your outbound marketing. From TikTok's report in 2021, nearly 60% of TikTok users use the platform to learn about current events or trends, and the same number of users learn new recipes or self-made projects. work on this platform. On the other hand, 25% of users buy or search for more information of a product they see on TikTok. The results make it clear to us that marketers should focus more on branding than driving sales on TikTok at the moment, and product demonstrations, even tutorials. would be some good ideas for your TikTok live video strategy.
YouTube Live Streaming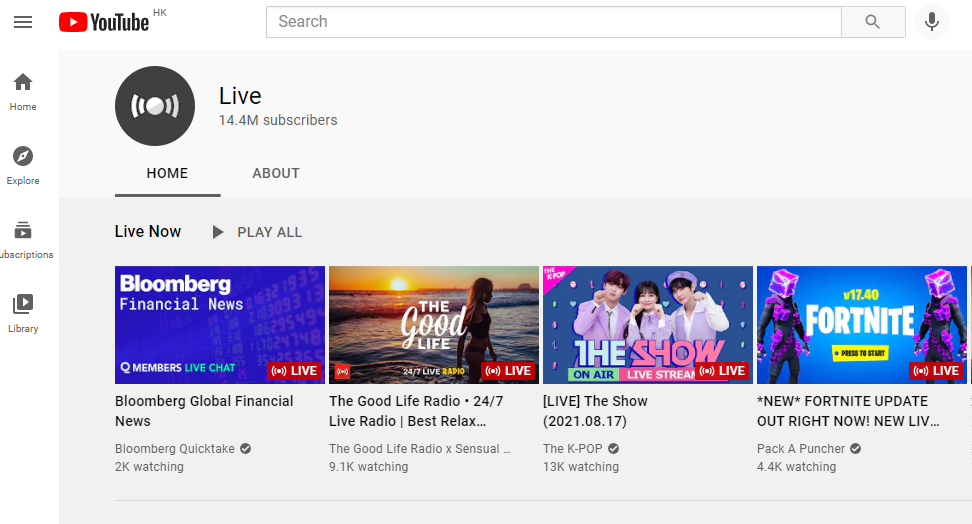 Launched in 2013, YouTube Live actually started live streaming much earlier than many platforms and offers "simple" and "custom" live streams with monetization features. The video platform itself has over 500 hours of video uploaded every minute and 2 billion monthly users, showing a solid audience base. Every day, there are live chats with experts, sporting events, music shows and even video games running on YouTube Live. If your brand is looking for a real-time channel for virtual events and conferences, YouTube is absolutely the quality guaranteed live video marketing platform to help you reach your global audience. .
Facebook and Instagram Live Streaming
Last but not least, let's talk about Facebook and its cousin, Instagram! Both are owned by Facebook, two popular platforms that offer users slightly different streaming features – Facebook Live can be hosted on a computer and is therefore often used for events direct long duration. On the other hand, Instagram Live is a visual platform that all user groups, from politicians, celebrities, business owners to influencers and users in general, enjoy live streaming on the platform. this mobile-first platform. Regardless of supported device, both platforms' live presenters can use live streaming from Instagram Stories and Facebook News Feed respectively,
Brands can take advantage of Instagram and Facebook's live streaming strategy with KOL's partnership to  host Instagram Takeover. Live chat with followers or other parties can also help build a friendly image. Take for example the live session of The Editor's Market, a growing retailer of minimal fashion clothing and accessories. They regularly hold live sessions with their co-founder, Vivian, who is also a micro-influencer, and this strategy has significantly boosted sales and taken the small Singaporean brand to the world. bridge.
How to live stream sales effectively
After understanding  what is Live stream? As well as the benefits of Live stream, to be able to  Live stream  to achieve good results, you can refer to the following steps:
Step 1: What to prepare before the Live stream
Confirm the Live stream platform

Determine who they are watching Live stream?

What is the goal of the Live stream to be achieved?

Conceptualize and sketch the script for the Live stream

Prepare yourself: Hair, clothes, health, mood…

Prepare equipment: Phone, Live stream recording space, light, sound, wifi…
Step 2: Announce the time to perform Live stream
You need to notify everyone in advance of the time you shoot the Live stream, which will usually be at least 3 hours in advance. You should announce an attractive, attractive, curious, looking forward…
Step 3: Perform Live stream
To understand what a Live stream is, when performing a Live stream, you need to follow some criteria such as:
Show your professionalism by performing the Live stream on time as previously announced to everyone.

Implement the tagging of potential customers, fans of potential customers

Start  

greeting and greeting

  everyone watching the Live stream, this not only creates sympathy and interaction with viewers when you remember their name and remember them, but more importantly when you greet and ask people will help. buy time to wait for more people to watch the Live stream.

Live stream content announcement

Check the quality of wifi, sound…

Call for actions like, share, drop hearts…

Real Live stream according to the written script

Create 2-way interaction

Can offer mini games of just enough difficulty and attractiveness
Step 4: End Live stream
Summary of Live stream and thanks

Call to share, comment, like

Suggestions inbox, cmt to discuss more

Announcement of the next Live stream schedule
What are some notes when doing Live stream?
Live stream duration:  You just need to extend the Live stream duration from 45 – 90 minutes, it should not be too short, but it should not be too long.
Description of content:  Before the Live stream, you should clearly describe what you need to say in the Live stream
Increase the spread of the Live stream:  Share in groups, forums, etc. that have the right audience for your Live stream content.
Need a support team:  If your Live streams have a large audience, you should have a support team