Nike – one of the famous brands in the sports goods industry with steady progress after more than 50 years of establishment and development. Nike's success is based on the right business strategy and flexible, creative marketing strategies. Let's learn and analyze Nike's 4P marketing strategy through the article below.
1. Overview of Nike
Nike is one of the famous sports brands worldwide. Nike was originally called  Blue Ribbon Sport (BRS),  founded on January 25, 1964 by Phil Knight and his coach Bill Bowerman.
In the early 1960s, Knight wrote a page explaining how Japanese workers produced cheap running shoes. After that trip, he discovered that the Japanese company Tiger specializes in manufacturing high-quality running shoes and decided to pay $500 to import the shoes to the US. By 1972, the company began designing Nike-branded shoes and signed processing contracts with factories in Asia. In 1972, Nike had total revenue of $3 million and by 1986 that number had increased to $1 billion.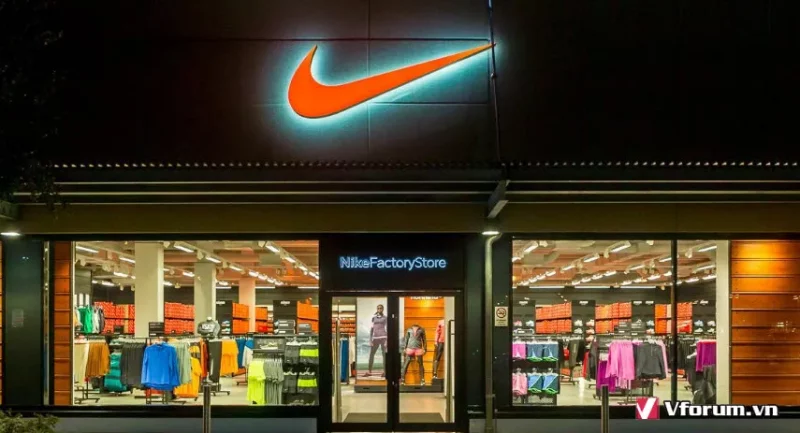 In 2018, Nike's profit reached 36.39 billion USD with 73,100 employees worldwide. The Nike brand was also valued at 29.6 billion USD in 2017 and became one of the most valuable brands in the sporting goods industry.
2. Analyze Nike's 4p marketing strategy
2.1. Product – Product strategy
Product strategy is an important element in   Nike's 4P marketing strategy. Nike focuses on adding many different product lines for shoes – the most popular product to meet consumer needs and match new fashion trends. In addition, Nike also invests in integrating new technology and developing many other products.
Outstanding products of the Nike brand include:
Shoes are Nike's most popular products. Shoe products such as Nike Air Max, Nike Air Force 1, Nike Zoom Pegasus 33, Nike Air Huarache, Air Jordan 1, Air Zoom Yorker… are familiar names and are loved by many consumers worldwide. Around the world.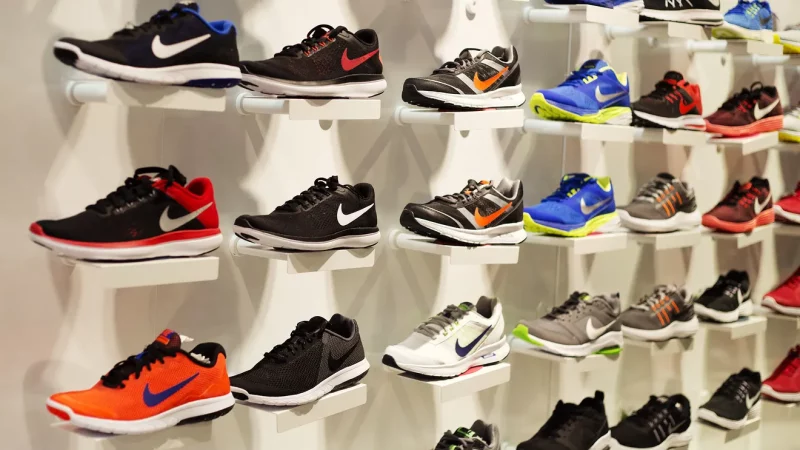 Nike Vaporfly shoes were first launched in 2017. The Vaporfly line is manufactured with a new technical component that can shorten running time by up to 4.2%, creating a revolution in long-distance running. .
The Pebax foam component in the shoe sole is replaced by Nike called Zoom X. In the middle of the Zoom X plate is a full-length carbon fiber plate and is designed to be more porous and lighter than regular running shoes.
Sports equipment and supplies
Besides shoes, Nike produces other sports equipment and gear such as jerseys, shorts, basketball shoes, flat shoes… suitable for many sports such as athletics, basketball, soccer, and tennis. rackets, ice hockey.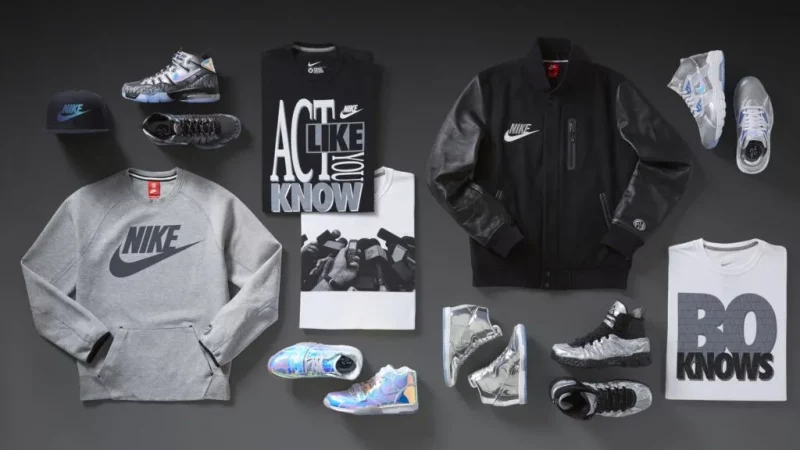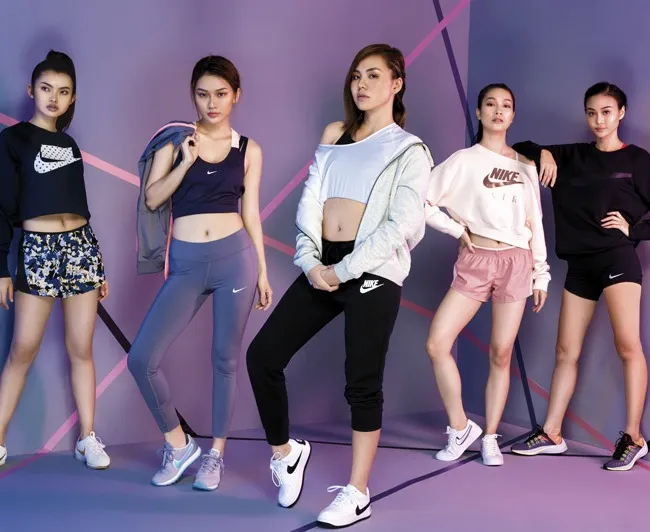 The Nike brand, whose main products are sports clothes, canvas jackets, baseball caps… comes with a unique V-shaped logo that is especially loved by young people. In the 2000s, outfits combining sports pants, crop tops with shoes, and bomber jackets quickly became a trend among young people in the US and Europe. In particular, Nike Tiempo unisex shorts are also popular, suitable for running and cycling.
2.2. Price – Pricing strategy
Investments in technology cause Nike products to have higher prices than the general average. However, Nike still implements a value-based pricing strategy and a premium pricing strategy, based on current market conditions. High-end or exclusive products will be priced much higher than the market.
In a value-based pricing strategy, Nike considers the consumer's perception of a product's value, and this value is used to determine the maximum price the consumer is willing to pay for that product. . Nike's 4P marketing strategy is successfully used for pricing strategies to maximize profits and emphasize high value in product promotion and introduction.
>> Read more:  Top 10 popular product pricing strategies in marketing
2.3. Place – Distribution strategy
Nike sells its products through many different distribution channels. In the US, Nike sells its products to 20,000 retail accounts. For the international market, Nike has signed contracts with more than 700 stores around the world and offices located in 45 countries outside the United States.
Nike implements its distribution strategy in locations where its products are sold:
Nike owns 17 distribution centers, including 3 centers in the US. The remaining centers are distributed in some parts of the world such as Japan, Belgium…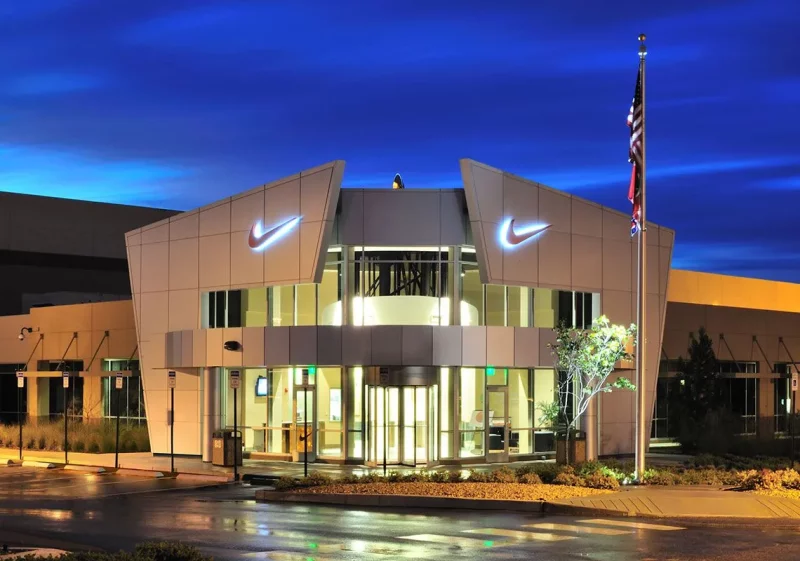 Retail stores such as Walmart, Target or local retail stores help Nike reach many different customers around the world. This is where customers can choose their favorite products and have prices reduced by 20 -60%.
Nike Town is a collection of stores owned by Nike, specializing in providing large quantities of the newest products that are often not available in stores. Nike Town has a separate area for each sports group, introducing new products and forms of entertainment, studios, and exhibitions of images of famous athletes.
This type of store has the largest number of Nike stores worldwide, these stores often sell official Nike prices and are under Nike's direct control. Product factors, service quality, and customer care are all guaranteed according to the standards set by Nike.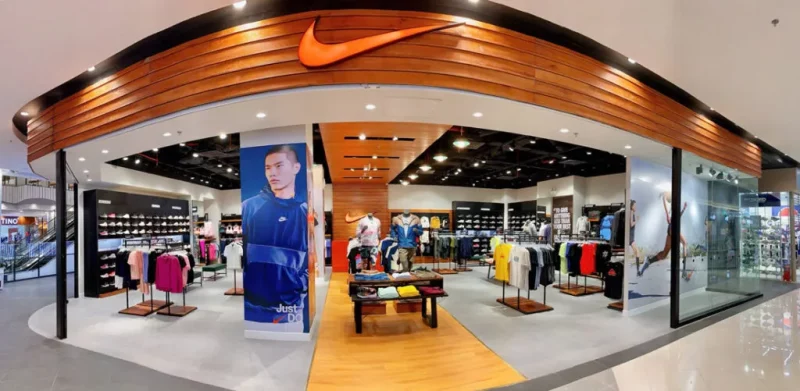 Nike branches around the world are mostly provided with internet shopping sites. Customers can access the website and choose their favorite products instead of having to go to the store. This has brought convenience and saved shopping time to Nike customers.
2.4. Promotion – Promotion Strategy
Nike implements promotional tactics to communicate to target customers about the product and thereby convince them to buy. Nike stands out with promotional communication strategies such as emotional branding strategies, using celebrity images, distributing on many social network channels, and creating inspirational advertisements.
Emotional Branding Strategy (Building an emotional brand)
Emotion Branding is the use of customers' needs, inspirations or emotional states to build a brand, making customers feel connected, loved and want to own and accompany the brand.
Nike applies this technique very well in marketing campaigns. They do not focus on promoting products but mainly convey to customers the spirit of the brand. Using the story motif of heroes defeating enemies, Nike makes it more refreshing by focusing on each person's own enemies such as laziness, fear…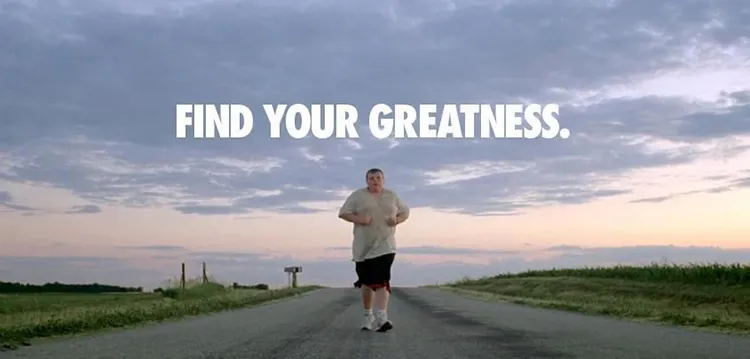 Nike's advertisements convey to customers the message  "keep moving forward, keep trying" , praising hard work and congratulating great victories, including laziness in each child. People. Not only impacting athletes, Nike ads have impacted everyone because the desire to become great is something everyone wants to achieve.
Strategic use of celebrity images
The strategy of using celebrity images is a strategy used by many big brands because customers often trust the products used by stars – people they are fans of.
Nike has signed contracts with many famous athletes in many different sports such as players of the Brazilian football team (Ronaldo, Ronaldinho, Roberto Carlos), Jermaine O'Neal, LeBron James for basketball, Lance Armstrong bicycle.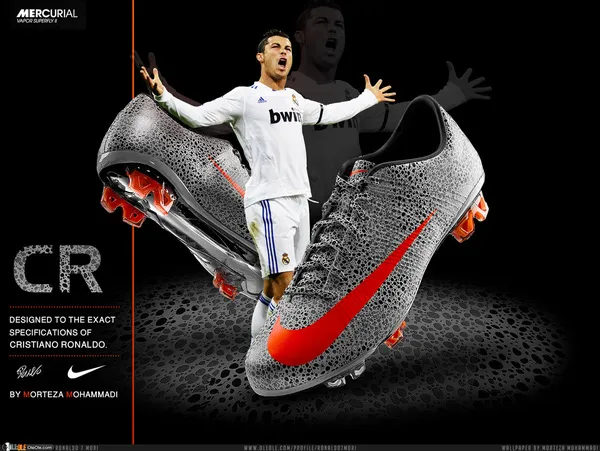 In addition to famous athletes, Nike also cooperates with many actors, Youtube – Influencers… to increase brand recognition. Some prominent names such as Lil Wayne and Megan Batoon with their vlog  "Reacting to Running a Half Marathon"  have contributed to helping the Nike brand gain wider coverage among consumers.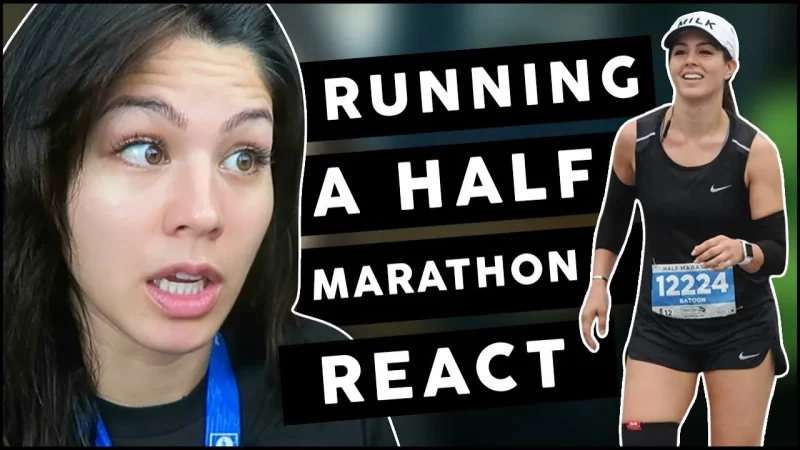 Distribution strategy across multiple social media channels
Nike uses various social networking sites to interact directly with customers. Smooth coordination between social media channels has helped Nike conquer many customers with different interests and behaviors.
Facebook:  Nike separates Facebook pages for product categories and regularly updates images and videos of Nike-sponsored athletes
Instagram:  The Instagram account with artistic images and videos of the most popular products has helped Nike gain a huge following of 79.5 million people. On Instagram, Nike also posts the most natural images of users using products, bringing closeness and intimacy to customers.
Twitter:  Like Facebook, Nike also separates Twitter accounts for small brands. Focusing on answering questions about products, product information, and customer service, Nike receives positive feedback from its thoughtful and dedicated care.
Youtube:  Nike focuses on promoting promotional videos and building series to create interaction between customers and the brand.
The series  "Margot vs Lily"  revolves around the daily story of two sisters and cleverly integrates Nike shoes and workout equipment products and directs customers to the Betterforit website – a site that provides a lot of information. Useful for those interested in improving their fitness journey. This series of Nike videos has attracted a lot of customer attention.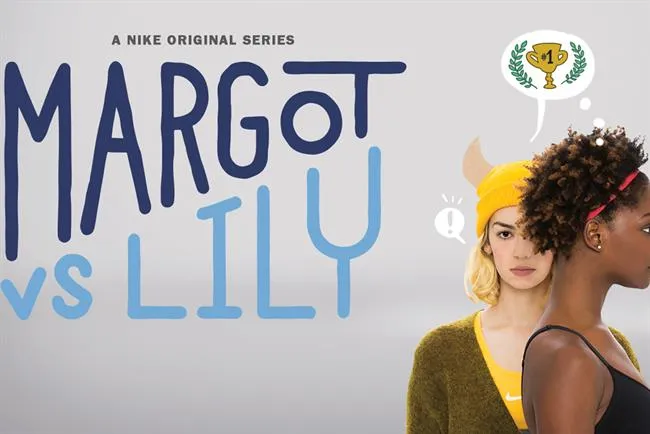 Strategies for creating inspirational ads
Nike's advertisements are always carefully invested with deeply inspirational messages. Nike often collaborates with the world's top sports stars to honor sports and honor their efforts and dedication to achieve that success. In commercials, Nike never talks about its products but only focuses on the inspirational stories and profound messages it brings to customers.
One of Nike's most successful inspirational ads is  "Winner stays on"  during the 2014 World Cup season. The ad shows images of teenage boys suddenly becoming big stars like Ronaldo and Neymar. Jr… and earned 10.7 million views.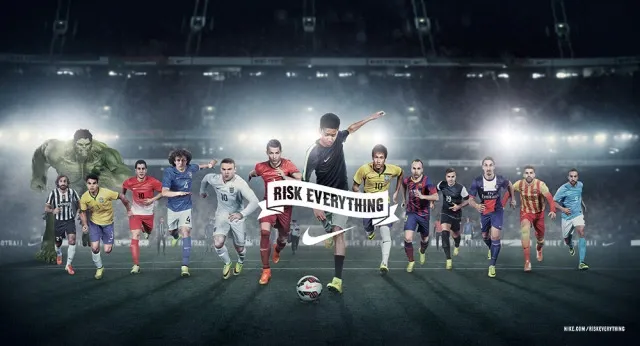 3. Summary
With  the 4P marketing strategy  implemented flexibly and creatively, Nike continues to affirm its position in the market and leave a deep mark in the hearts of customers with different inspirational advertising campaigns. This is also one of the characteristics that many of the world's leading brands are constantly learning from Nike.
Hopefully you have learned useful knowledge from Nike's marketing strategy, thereby helping to implement effective marketing strategies for your business!
Visit our blog regularly to update great marketing knowledge!
Check out some other good articles: