Despite facing a lot of competition, Adidas still succeeds in becoming one of the most famous brands in producing shoes, clothes, and sports equipment. To achieve this success, Adidas has implemented effective Marketing Mix strategies. Let's analyze and learn about Adidas's Marketing strategy in the article below.
l. Overview of the Adidas brand
According to  Wikipedia , Adidas is a German sports equipment manufacturer, a member of the Adidas Group, which also includes sports equipment company Reebok, golf company Taylormade, golf ball manufacturing company Maxfli and Adidas golf. Adidas is the second largest sports equipment manufacturer in the world, present in 160 countries and producing more than 660 million product units each year.
The main products of the Adidas brand include shoes, clothes, hats, socks, sports bags… The advantage of Adidas brand products is that they are always made from the best materials and are designed quite meticulously. Meticulousness, care, and sophistication are shown in each seam to bring users a feeling of comfort and ease.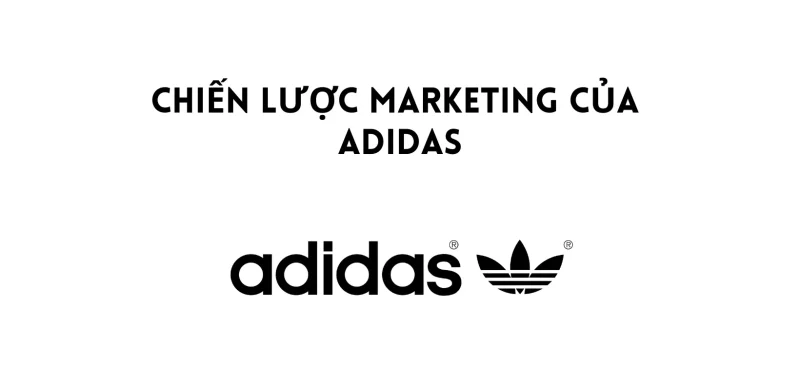 Adidas' brand value in the Southeast Asian market is highly appreciated and trusted more than other competitors. Adidas acts as an official sponsor in most of mainland China's international sporting events.
Adidas products are known and have been present in the Vietnamese market since 1993. However, it was not until 2009 that Adidas officially established Adidas Vietnam company.
Always upholding the philosophy of "Only bringing the best to athletes", but that does not mean that all creativity is limited to shoes specifically for athletes. Adidas also brings new winds to sports and fashion culture with the diversity of its products. These are immortal shoes that are always attached to many generations like Superstar, Stan Smith or shoes that shake the world like Adidas NMD, YEEZY…
Today, Adidas has become the second largest corporation specializing in producing sports-style fashion items in the world. The company's products are currently present in 160 countries and annually launch more than 660 million products to the market to serve user needs.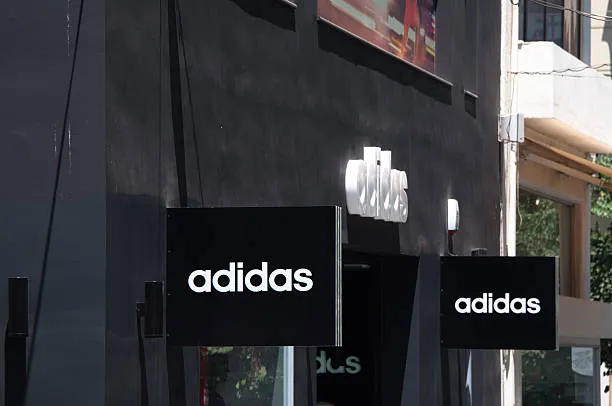 Analyzing the Marketing strategy of TH True Milk
ll. Analyze Adidas' Marketing Mix strategy
As one of the leading brands in the footwear and sports market, Adidas has gone through many ups and downs during the formation and development of the brand. The company was founded in 1936 and is one of the oldest footwear brands in the world.
In the 1980s, Adidas faced stiff competition from Nike but soon overcame the competition by targeting youth as well as those who were athletically inclined.
To gain a competitive advantage and become one of the famous brands in the world, Adidas has built and implemented  effective Marketing Mix strategies  according to the 4P model to improve brand awareness, Attract customers and increase sales revenue.
So what is Adidas' marketing strategy? How did Adidas implement its Marketing Mix strategy? Malu will analyze in detail in this article. To deploy an effective Marketing campaign, Marketers need to build a specific and detailed plan.
1. Adidas's Marketing Strategy for Products
Regarding Adidas' marketing strategy for products, this brand has successfully attracted customers and convinced them to use its products thanks to product diversification and always focusing on improving product quality. by applying advanced and modern technologies.
Adidas's product portfolio is always diverse with shoes and sports apparel for all three target groups: men, women and children. In particular, product lines are distinguished from "3S": Sport, Street and Style.
Adidas Sport: is clearly divided and focuses on each type of sport such as football, basketball, golf, athletics, outdoor sports, tennis and a special group Adidas by Stella McCartney.

Adidas Street, also known as Adidas Originals, has heritage designs and is influenced by street style. Adidas Street is associated with the logo of 3 petals and 3 stripes with the signature "adidas".

Adidas Style is divided into 3 styles:
Porsche Design Sport focuses on elegance and luxury
NEO targets dynamic, trendy and youthful audiences
Y-3 is the connection between Yohji Yamamoto and the brand's iconic 3 stripes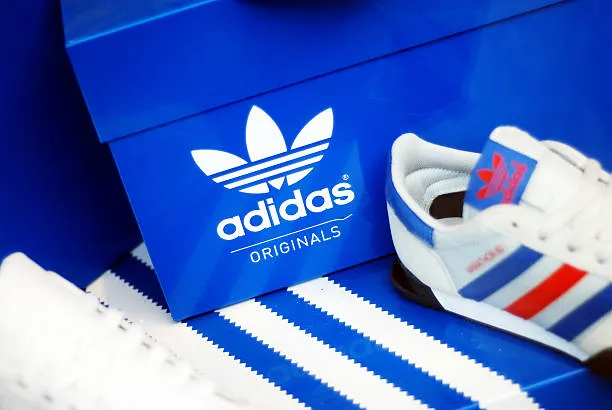 One of the company's outstanding traditional products is shoes. Users know that Adidas shoes have a sophisticated design, are light, durable, comfortable to move without worrying about stuffiness or foot pain and are for all types of customers: men, women, and children. This is possible because the product applies the following technologies:
BOOST technology was introduced by the company in 2003 with the highlight being the new technology of compressing plastic beads according to the shoe frame. This new type of plastic has the advantages of good heat resistance, lightness, durability, and high elasticity. Therefore, this technology is a breakthrough in the production of Adidas sports shoes.

Springblade technology: applied by arranging 16 elastic blades made of polymer material attached to the sole. From there, they create thrust for the shoe to push forward. Polymer material with the advantage of being soft, avoiding brittleness, and being comfortable for a long time.

Primeknit technology: When using Primeknit technology, Adidas shoe products have a seamless body structure, high aesthetics and the best durability. This technology is developed from the principle of weaving special wool fibers. This is considered a competitive technology with Nike shoe company.
With products that are durable, good, sturdy and adaptable to all environmental conditions, imported from good materials in other countries, easy to clean, and have good strength, Adidas has succeeded in attracting customers and customers. have a competitive advantage over competitors.
2. Adidas's Marketing Strategy in terms of price (Price)
Adidas develops different products according to different consumer psychology. Products must focus on fashion, color, and uniqueness. For those who are passionate about sports shoes, they must always improve products, stay ahead of trends and focus on design but must apply advanced technology.
Based on that, Adidas has different products with  different product pricing strategies  for high-end lines to mid-range and low-range lines.
With style, design and product promotion, Adidas uses skimming and competitive pricing strategies at the same time. For regular products, Adidas offers a stable price, focusing on competing with competitors such as Nike, Reebok and Puma. As for products that have just been launched on the market or have unique designs, Adidas uses a skimming price strategy.
Adidas has a strategy of pricing its products always higher than its competitors. This price provides motivation for users to want to buy their products rather than products from Nike, Puma… Because the high price will make consumers think that the product will have better quality and the product will be cheaper. contains the highest and most advanced technology that Adidas inherently has an advantage in. A high price will bring high value to a higher product life cycle. This also corresponds to the company's strategy: constantly innovating in technology
>>Read more :  Top 10 popular product pricing strategies in marketing
To penetrate the market, Adidas also uses a penetration pricing strategy. Not only providing products to the US and European markets, Adidas also wants to expand its market to Asia, especially China. To be able to compete in these markets, Adidas has expanded its products across price ranges from high (for high-end products) to low.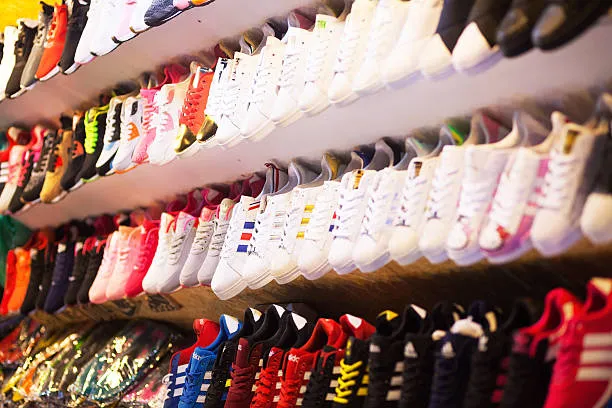 3. Adidas's Marketing Strategy regarding distribution system (Place)
When analyzing Adidas' marketing strategy in terms of distribution system (Place), Adidas products are mainly distributed through retail stores. Adidas has its own exclusive stores, in which materials are supplied directly from the company. On the other hand, many multi-brand showrooms will also display Adidas clothing and shoes. These multi-brand showrooms source products from one distributor.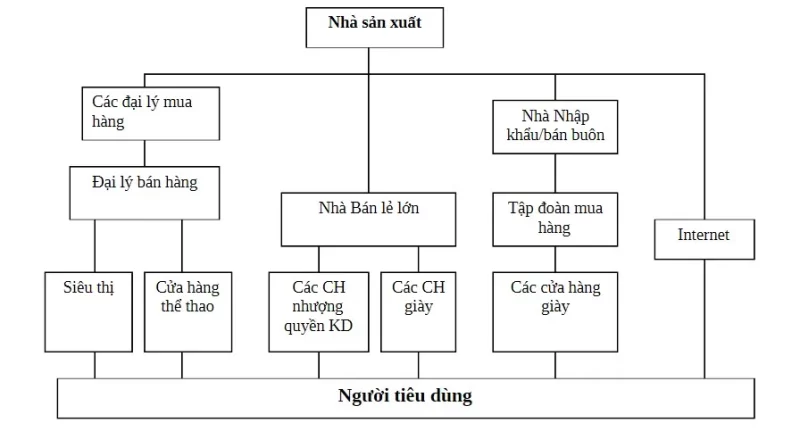 Adidas also distributes its products through online channels. Adidas brand products will be sold through online media through fashion stores as well as Adidas' online website.
Overall, Adidas's distribution system will be summarized as follows:
4. Adidas' Marketing Strategy on Mixed Promotion (Promotion)
Regarding Adidas' marketing strategy of mixed promotion, this brand has invested money and effort to deploy creative advertising campaigns as well as provide attractive promotions to attract customers.
Advertisement
Creating unique advertising campaigns is an effective marketing strategy for Adidas.
One of Adidas' most prominent advertising campaigns is the campaign: "Sport 15" with the participation of many of the world's top football stars such as Lionel Messi, Gareth Bale, Luis Suarez,…
Sport 15 is Adidas Retail Sports Group's largest brand campaign since the 5-year "All in or Nothing" campaign. This campaign is launched globally, including Vietnam, and will continue with Sport 16 and Sport 17.
And with a huge investment in both content and ideas for Sport 15, Adidas' goal is to increase brand awareness as well as interaction and communication with customers so they understand that: Adidas is always there for consumers to understand and help them conquer sports no matter what level they are at.
Besides, Adidas also aims to inspire and passion for young athletes, winning their trust by proving that Adidas is a brand that always understands them.
In the campaign, the stars of world football will tell their own stories, about their efforts today and how they play in the present. For them, every moment in sports is an opportunity to assert themselves and create miracles. Therefore, we must act now, must seize every moment to make a name for ourselves.
The "Sport 15" campaign is like paving the way, inspiring and transmitting a not-so-sweet but extremely realistic passion to young athletes. Today doesn't belong to anyone, they need to make every effort to seize the opportunity and shine.
In the Sport 15 campaign, Adidas has achieved many great successes including:
Wide coverage and spread globally.

Creative and meaningful concepts leave a big mark in the hearts of fans and customers; Successfully affirming and demonstrating adidas' deep understanding of sports.

Choose suitable and effective KOLs with the ability to spread information widely.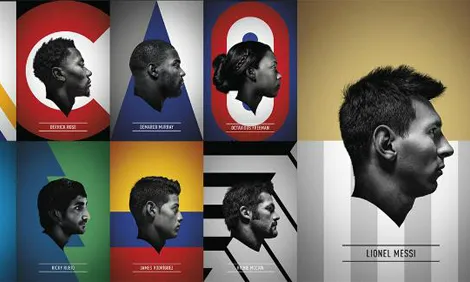 Adidas also advertises its products through media channels such as:
VTV1 at 8:30am alternates between prime time movies

VTV3 at 7:30 am before the Sports program

Radio: Broadcast on FM radio during sporting events

Newspapers: Sports, Family Marketing, Youth, Youth,…

Internet: Adidas.com website, tuoitre online, vatgia.com, mua&ban.com, 123 mua.com,…

Offer letters to organizations

Sponsoring sports programs on television such as 360 degrees Sports,…
Promotion
To attract customers, Adidas also launches attractive promotions such as:
Lucky draw program when purchasing products such as tickets to watch major matches around the world.

Complimentary sales: Socks, Hats, T-shirts,…

Discount for customers buying during major holidays

Discounts when changing seasons, changing seasons and year-end. Discounts are sometimes up to 30% or 50% on some product lines, mainly shoes and sports fashion.

Discount when buying in bulk
Summary
Despite facing a lot of competition in the sports shoe and clothing market, Adidas still succeeds in becoming one of the most famous brands in the production of shoes, clothing, and sports equipment. To achieve this success, Adidas has implemented effective Marketing Mix strategies.
Regarding products, Adidas has diversified its product portfolio, while focusing on improving product quality by applying advanced and modern technology. In terms of price, Adidas has different products with different product pricing strategies for high-end lines to mid-range and low-range lines. Besides, Adidas also has a widespread distribution system as well as creative advertising campaigns to attract customers and increase its brand recognition.