Vingroup is one of the largest corporations in Vietnam with many product brands in many different markets. Behind the success of brands named Vingroup is customer understanding, premium product quality and effective marketing strategies. Let's learn and analyze Vingroup's Marketing strategy through the article below.
Overview of Vingroup
Introducing Vingroup Corporation
VinGroup, formerly  Technocom Group , was founded in 1993 by young Vietnamese people in Ukraine, initially operating in the food sector. In 2000, with national pride, Technocom and those young people decided to return to Vietnam with the desire to build and contribute to the country.
In September 2009, Technocom Group in Vietnam changed its name to  Vingroup Corporation,  moving its headquarters from Ukraine to Hanoi, Vietnam.
In November 2011, VinPearl Joint Stock Company merged   into Vingroup Corporation – Joint Stock Company with expected charter capital after the merger of  5,500 billion VND,  capitalization of  50,000 billion VND.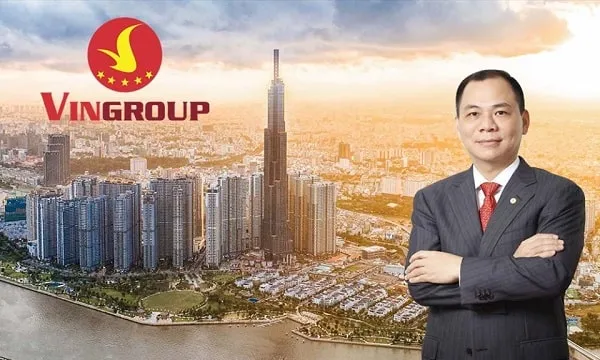 Regardless of any field, Vingroup always proves its pioneering role and leads trends by bringing products and services according to international standards.
Summary of Vingroup's operating process
Vingroup has experienced a "speedy" development path with many sub-brands as well as different products:
January 2012: Officially merged  

Vinpearl Joint Stock Company

  and  

Vincom Joint Stock Company,

  increased charter capital to 

 VND 5,500 billion 

 and approved the construction and development strategy with 4 brand groups: Vincom (Real Estate) ), Vinpearl (Tourism – Entertainment), Vinmec (High quality medical services), Vincharm (Beauty and health care)

January 7, 2012: Inauguration of Vinmec International General Hospital following the hotel-hospital model with high quality medical services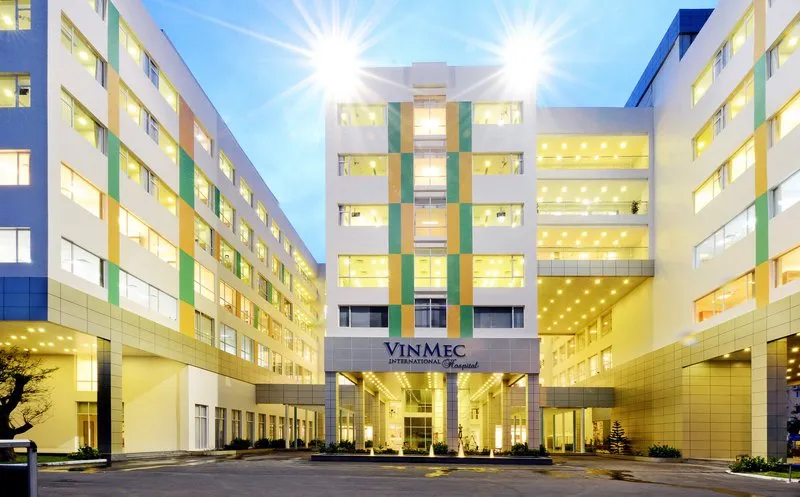 January 2013: Vingroup became a founding member of the World Economic Forum

April 2013: Vingroup entered the Vietnamese education market with the Vinschool multi-level system from preschool to high school.

July 2013: Opening of Vincom Mega Mall Royal City – Asia's largest underground shopping and entertainment center complex
October 2013: Launched the VinKE brand – A system of shopping centers, educational and health consulting specifically for Vingroup children to enter the retail market

November 2013: Launched a real estate product line under the Vinhomes brand

January 2015: Established VinDS, a company that operates retail chains of sports goods (Sport World), footwear (ShoeCenter), cosmetics and fashion (Fashion MegaStore)

September 2017: Established VINFAST – the first Vietnamese automobile brand to appear on the market.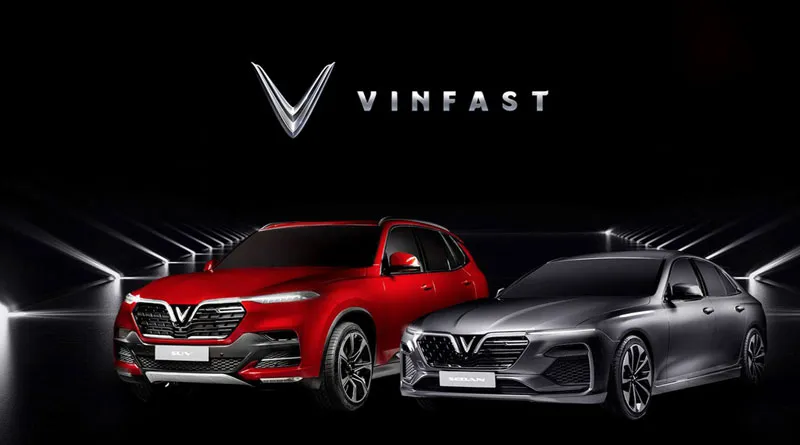 Sub-brands of VinGroup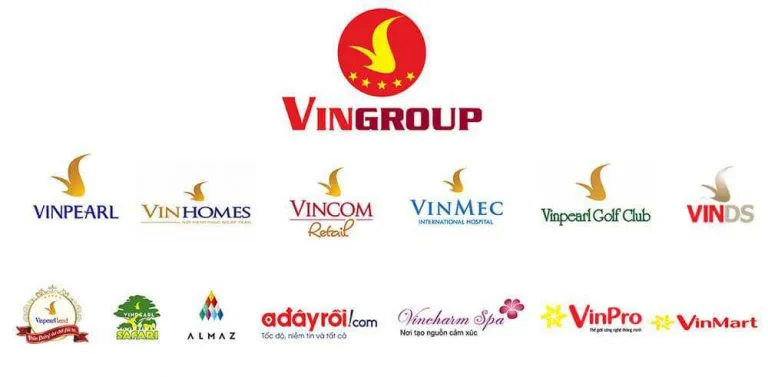 VinGroup expanded its investment with the birth of many famous brands such as:
Vinhomes

  (residential real estate and services): Vinhome Reverside (Hanoi), Vinhome Central Park (Ho Chi Minh City) or Vinhome Imperia (Hai Phong)

Vincom Retail

  (commercial real estate, office): Vincom Mega Mall Royal City, Vincom Mega Mall Times City, Vincom Center Ba Trieu, Vincom Center Dong Khoi, Vincom Le Thanh Tong,… and Vincom+ system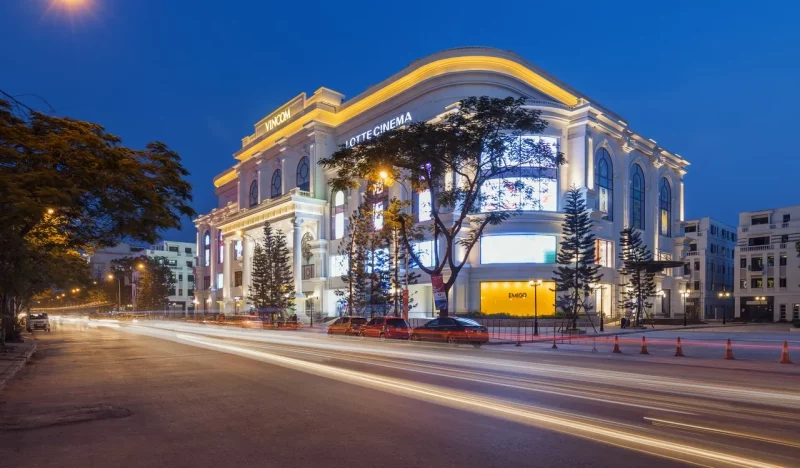 Vinpearl Land:

   An amusement park with a water park and ice skating area, bringing many new experiences to customers.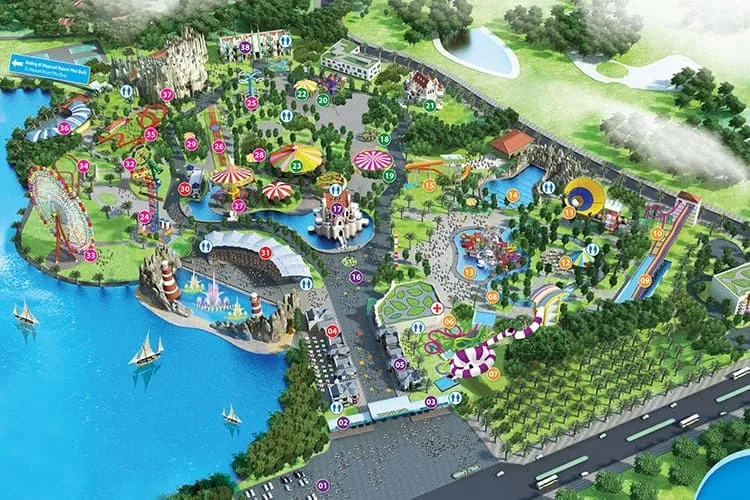 Vinpearl

  (Tourism – Entertainment): Vinpearl Phu Quoc, Vinpearl Nha Trang, Vinpearl Da Nang are prominent names that provide convenient services and experiences according to international standards

Vinmec 

 (Medical Services): Vinmec International General Hospital System, Vinmec Royal City International General Clinic are built with modern facilities and dedicated services to care for and serve your health. for the citizen

Vinschool:

  The education system not only trains knowledge but also teaches skills to students, at all levels from preschool to high school.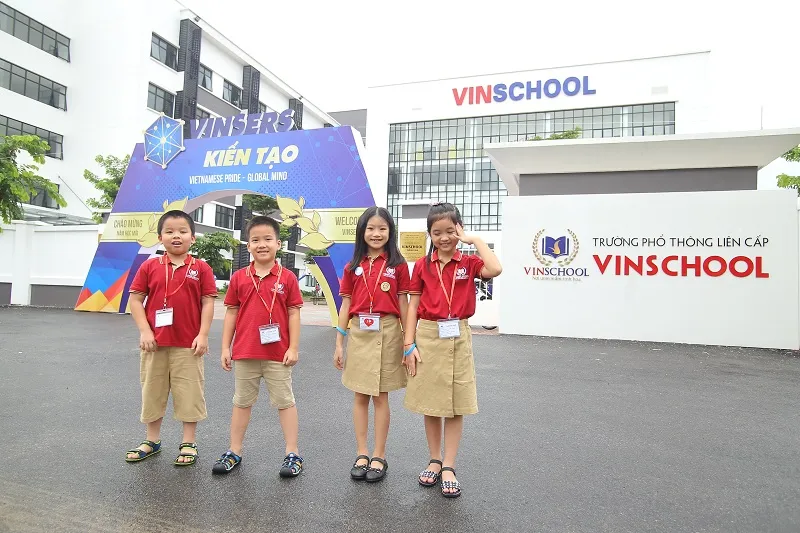 VinDS

  (Fashion) with specific fields such as: Fashion, Sport, Shoes, Beauty, Index Living Mall

Vin Pro

  (electronics technology center)

VinMart: 

 The largest supermarket chain in the country, appearing in many locations to meet the daily consumption needs of people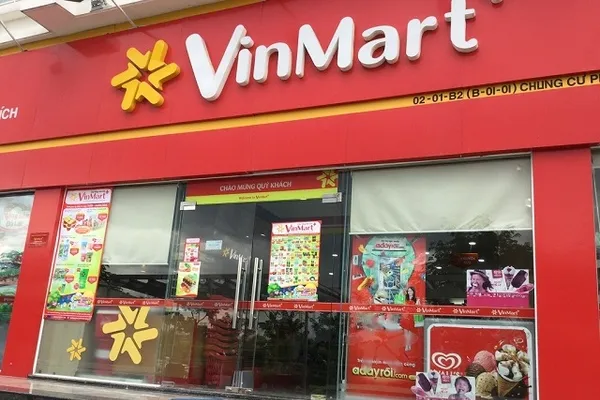 VinEco:

  Providing clean food products, produced according to advanced models

VinFast:

  The first car manufacturer with a Vietnamese brand with the motto: "European quality, Vietnamese prices"

Vinsmart:

  Brand that produces electronic devices, starting with the production of mobile phones Vsmart Smartphone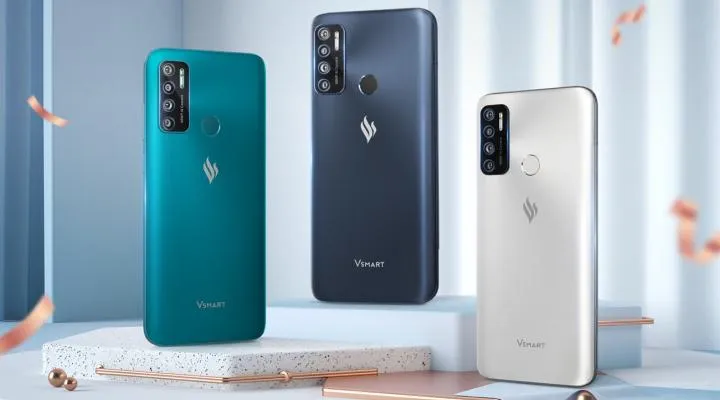 VinKC 

 (children's retail), Vincharm (beauty and health care), Vintata (animation studio)
Analyze Vingroup's marketing strategy
Inspirational story: Starting a business from instant noodles
In the early 90s, after graduating from the Moscow School of Exploration Geology, Mr. Pham Nhat Vuong and his wife decided to go to Kharkov (Ukraine) to live. From here, the story of starting a business from instant noodles also began.
In the years of economic crisis, stores were empty and the stamp regime for goods was applied, Mr. Pham Nhat Vuong and his colleagues founded Technocom company specializing in producing instant noodles in Kharkov. . This type of noodles is called Mivina noodles and quickly became a familiar product to people in Kharlov as well as Ukraine. After a short time, Mivina opened more branches in other cities and spread widely in more than 30 countries from Germany, Poland, Israel… Also from here, Mivina of Technocom company became a top brand. Top 100 Ukrainian enterprises at that time.
In the years 1997 – 1998, Mr. Vuong shared that he only thought that after earning 2 million USD, he would stop doing business and retire. But he did not stop there, he decided to return to Vietnam and with love and national pride, Mr. Pham Nhat Vuong accepted to rebuild from scratch in his own homeland.
In 2000, along with running business in Ukraine, Mr. Pham Nhat Vuong opened 2 companies and profited from Ukrainian businesses investing in real estate after establishing Vinpearl in 2000 and Vingroup in 2002.
According to Forbes, Mr. Pham Nhat Vuong's assets in August 2015 reached 1.65 billion USD, and the capitalization of Vingroup company reached 3 billion USD. He became the first USD billionaire in Vietnam and is continuously on the list of billionaires voted by Forbes.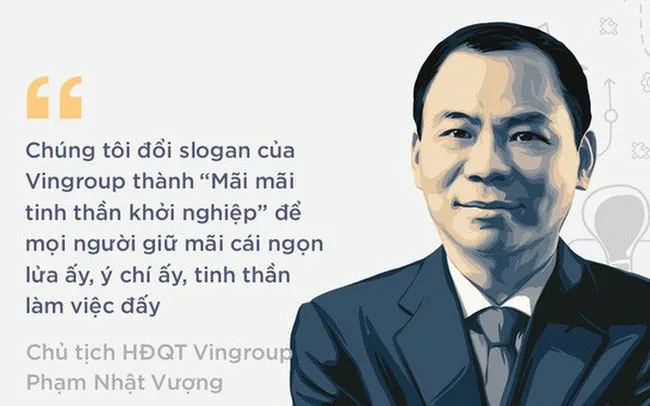 Every time he does business in a new field, he and Vingroup feel like they are starting another business. This is also part of Vingroup's marketing strategy with the billionaire's story of inspiring entrepreneurship to today's young people.
Select customer segments in leading areas
Vingroup's marketing strategy has positioned its brand and affirmed its position in two markets: real estate business and high-end retail.
 For the real estate market
Vingroup is the first enterprise to choose the high-end real estate market segment with a mixed system including: commercial centers, apartments, high-end offices. By identifying potential target groups as successful young businessmen with good income and the ability to pay for a modern apartment with a special location and perfect ecosystem including schools, hospitals, entertainment area… Vingroup has succeeded in building its brand and affirming product quality compared to the cost customers spend.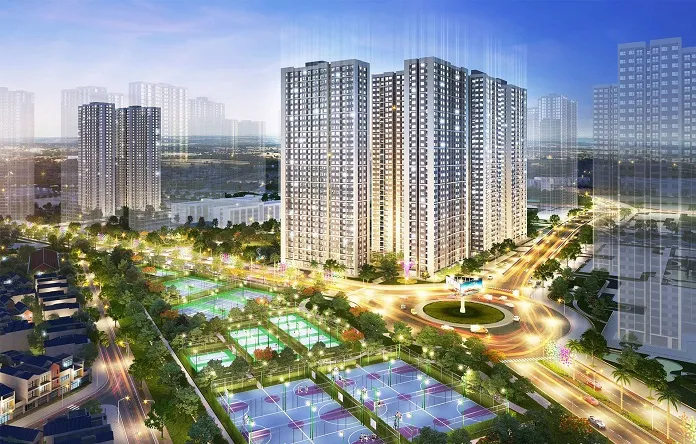 In addition to luxury apartments, the Vinhomes branded office and commercial center system has also become the top choice because of the services and conveniences Vinhomes brings to customers. In addition, the real estate sector with the Vinpearl system (hotel, tourism) and Vinpearl Land (entertainment) also attracts the attention of a large number of people.
Retail systems with Vincom and Vinmart supermarkets quickly dominate the retail market share. Changing people's habits from going to the market every day, Vinmart has succeeded in building customers' awareness of using clean, safe food and top quality service when shopping.
Besides the real estate and retail market, other brands such as Vinmec, Vinschool, VinEco… also choose the leading customer segment, with a good income and a need to experience good quality products to serving people's increasingly improved lives.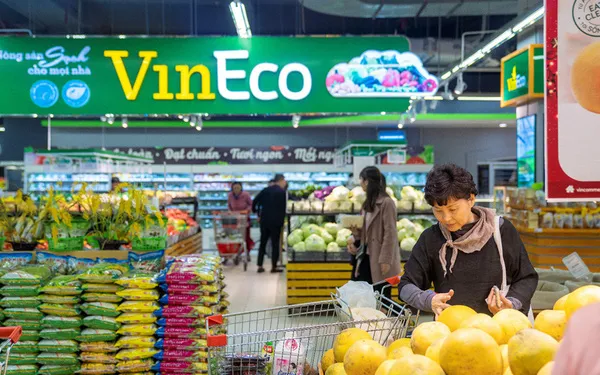 Affirming brand and quality through products
Brand and quality are one of the factors that affect the success of that product in the market. With Vingroup's brands, Mr. Pham Nhat Vuong always focuses on investing in product and service quality. Therefore, Vingroup's products always receive trust and satisfaction from customers.
For Vingroup real estate, brand and quality are built on 3 factors:
Vingroup's real estate projects are built on golden land plots with prime locations in big cities

Vingroup is the only real estate enterprise with the most consistent quality of projects

Convenient and modern architecture and ecosystem with entertainment complexes, schools, hospitals… bring many conveniences to users.
One of the products that receives a lot of attention from customers is VinFast cars.
VinFast demonstrates the desire to build an internationally classy brand, while also demonstrating national pride when Vietnamese people can have the opportunity to own cars they produce themselves. Success in implementing  VinFast's marketing strategy  is the skillful combination of factors: Leveraging social networks Attaching products with ethnic elements Using Influencer Marketing Focusing on improving brand awareness .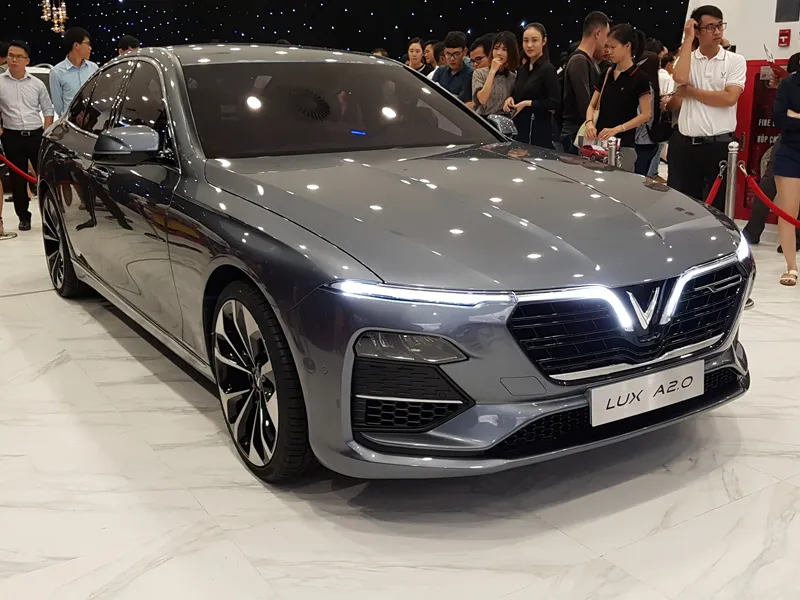 Building an image for the environment and community
Vingroup is not only highly appreciated for its product quality and reputation with customers, but also admired by the community and public opinion for the good values ​​that the group brings to society.
Vingroup announced the transition to a non-profit operating model in all systems of Vinmec hospitals and Vinschool schools.
In addition, Vingroup also carries out many meaningful activities for the community and society such as:
Established Thien Tam Foundation: A non-profit organization working for the community, participating in hunger eradication and poverty reduction, supporting people affected by natural disasters, and providing medical examination and treatment for poor children.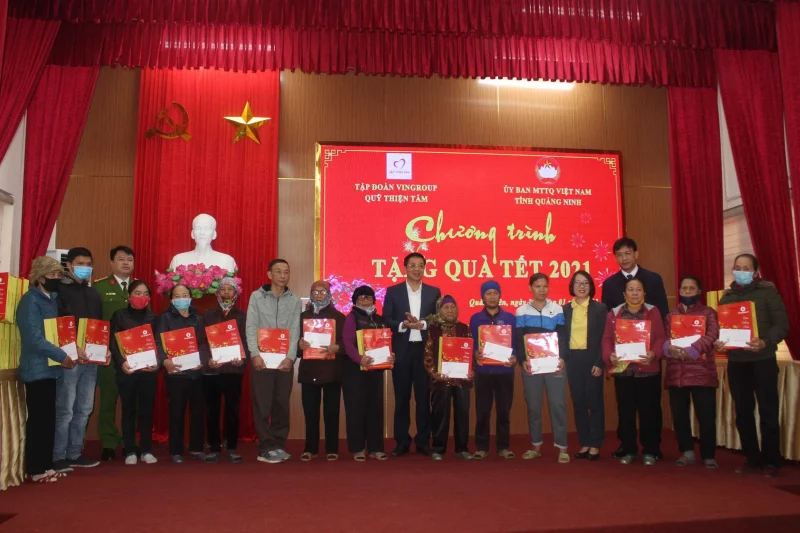 September 2016: VinECo implemented the program  

"Accompanying, supporting and promoting Vietnamese agricultural production"

  to help farmers access new techniques and technologies to increase productivity and output.

2018: When fans faced the risk of not being able to watch the biggest sporting event on the planet World Cup 2018 because Vietnam Television VTV could not buy the copyright. Vingroup has sponsored to serve the spiritual life of Vietnamese people

May 2021: Vingroup donated 4 million doses of Covid -19 vaccine to the Ministry of Health. Vingroup also sponsored 20 billion VND for the Institute of Vaccines and Medical Biologicals (IVAC) to research and clinically test a Covid 19 vaccine researched and produced by Vietnam.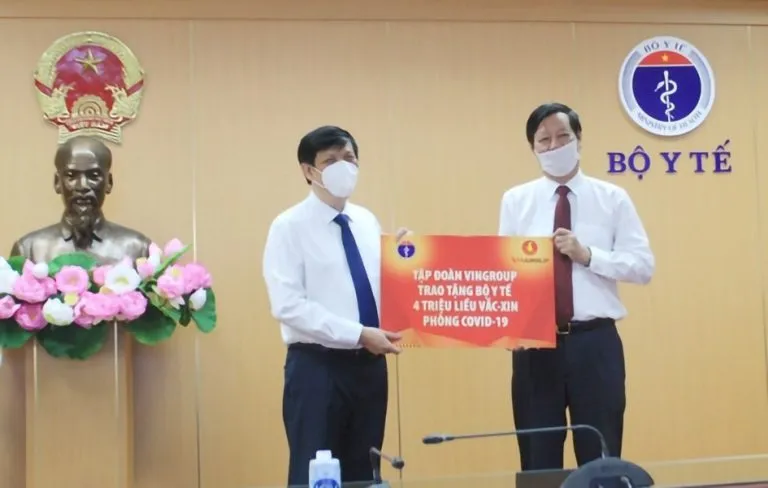 Besides the major events mentioned above, Vingroup continuously carries out many charitable activities for the community that are meaningful to people's lives.
Summary
Vingroup's marketing strategy is deployed throughout and synchronously across many of the group's projects, building the image and brand of a reputable, quality product according to international standards. Not only painting with a flashy image on the outside, Vingroup is showing growth and development in all areas of society, meeting common development needs, keeping up with worldwide trends.
Hopefully you have learned useful knowledge from Vingroup's marketing strategy, thereby helping to implement effective marketing strategies for your business!
Check out some other good articles: