Twitter's familiar "blue bird" icon has been changed to an "X" logo. Will this be Elon Musk's "biggest mistake", or a "stellar breakthrough"?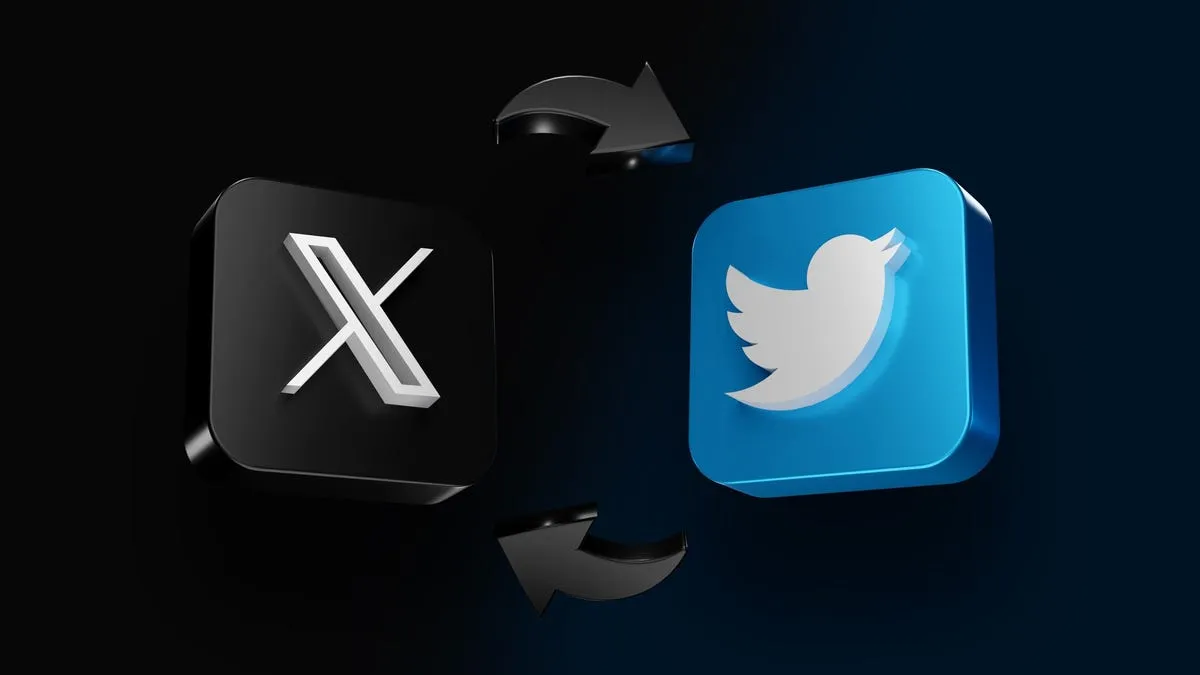 It's only been eight months since Elon Musk completed a $44 billion acquisition of Twitter. However, this social media platform has come a long way with many changes under the leadership of Elon Musk. The latest event is that Twitter has a completely new logo, replacing the familiar "blue bird" icon that has been around for decades. This means that the social media platform will soon be known with the 'X' logo.
"BLUE BIRD" SURPRISE mutates into a village
It all started on July 22, when Elon Musk tweeted: "We will say goodbye to the Twitter brand soon and then the blue bird." Just 48 hours later, a flurry of speculation over what the rebranding and new logo would mean, which image would replace Twitter's already iconic blue bird. On Sunday afternoon (July 23), Musk added another tweet, revealing the sign: "If nothing changes, the X logo will be posted tonight, and we will publish it. online logo X worldwide tomorrow".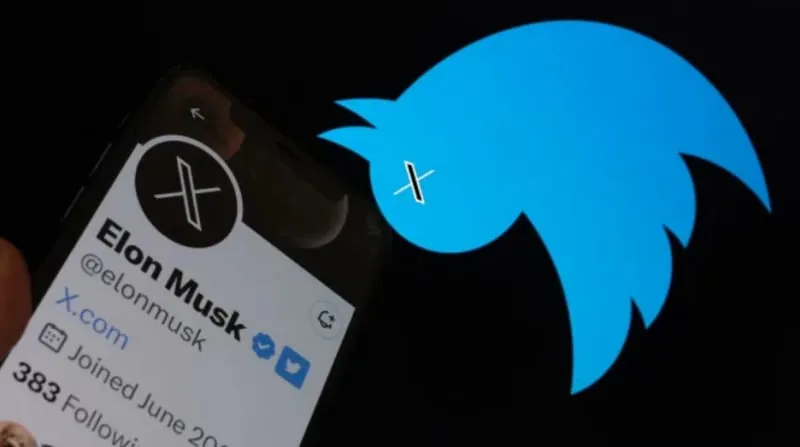 Within 30 minutes, a user named @SawyerMerritt posted a three-second video, revealing the secret of what is likely the new Twitter logo. Musk retweeted the video, showing that he was quite amused by the special design created by @SawyerMerritt. Not long after, Musk changed his profile picture to the new logo. He even posted a photo of the planned structure of Twitter's San Francisco headquarters.
The transition is happening so fast that many people have not yet grasped it. By the morning of July 24, Twitter began replacing its decade-old blue bird logo with a fan-made "𝕏" logo. It appears all over Twitter's homepage, as a profile picture for the official Twitter account, and on display in the website. The blue bird logo is gradually being removed from the service entirely – and at this point the site's favorite icon has been replaced, although the classic blue bird is still prominent in mobile apps. motion.
WHAT DOES TWITTER 'S NEW LOGO MEAN ?
Looking back, the rebranding comes after months of Musk's erratic behavior that steered users and advertisers away from Twitter, left Twitter in financial straits and increasingly vulnerable. competed. Musk converted Twitter's company name to X Corp, a subsidiary of X Holding Corp, as revealed in court filings in April.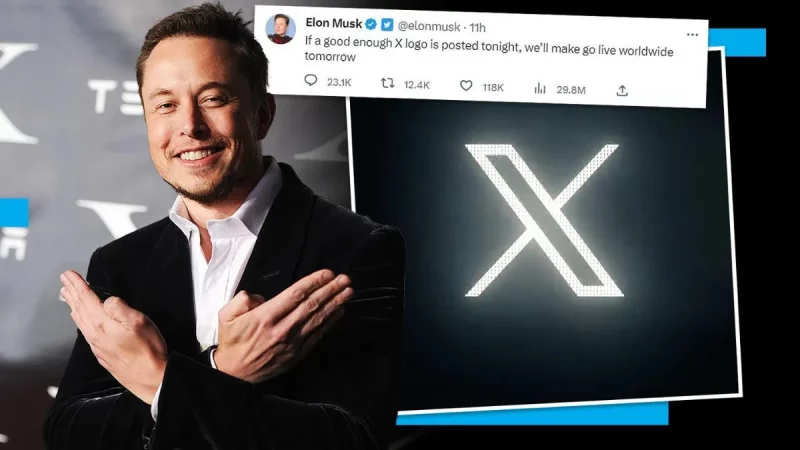 Musk has used the letter X several times in his subsidiaries. He co-founded x.com as an online bank in 1999, which later converted to PayPal. In the US, the x.com domain now redirects to Twitter.
"The new logo has received mixed reactions from users and caused confusion as to what the tweets will be called from now on. Marketing and branding experts say the rebranding risks tarnishing Twitter's reputation," Reuters said in an article yesterday.
Just before buying Twitter, Musk even said last October that he views the $44 billion deal as an "accelerator step toward creating X, the app of things." In fact, ever since Twitter came to Musk's mind, he envisioned an app that could provide various services to users beyond just being a social media outlet, such as peer-to-peer payments. This idea reflects how widely popular the WeChat app is in China.
Quoting Tom Morton, global director of strategy at advertising agency R/GA, Reuters stated that the simple switch was a way for Musk to make his mark on the company. "The change of Twitter's name and logo has nothing to do with user, advertiser or market issues. It symbolizes that Twitter is the personal property of Elon Musk," Morton told Reuters.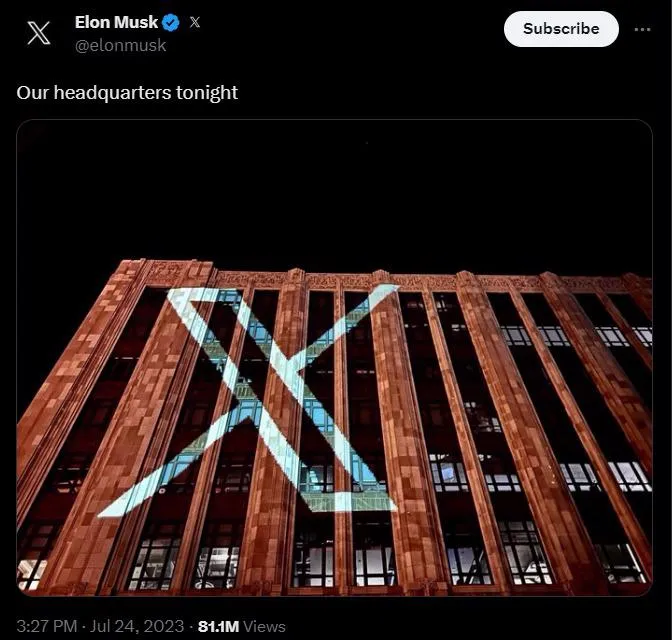 Linda Yaccarino, who has been Twitter's CEO since June 5, also told employees in a memo on Monday that X "will go even further, transforming the square into the global city". According to Reuters, the company will roll out new features in audio, video, messaging, payments and banking.
For now, Musk's move to change Twitter's name to X is still fresh and could turn out to be one of Musk's biggest mistakes since buying the company. Or, it could also be an excellent breakout. Experts are leaning more towards the "wrong" side.
Changes after changing the new Twitter Logo
According to analysts and branding companies, Musk's move could reduce the brand's value by between $4 billion and $20 billion.
Steve Susi, Brand Communications Manager for Siegel & Gale, said: "It took more than 15 years to make so many fortunes worldwide, so losing the Twitter brand is a huge loss. Financial".
After returning to Mr. Musk, Twitter has significantly decreased in value compared to the $ 44 billion price that the billionaire bought in October 2022.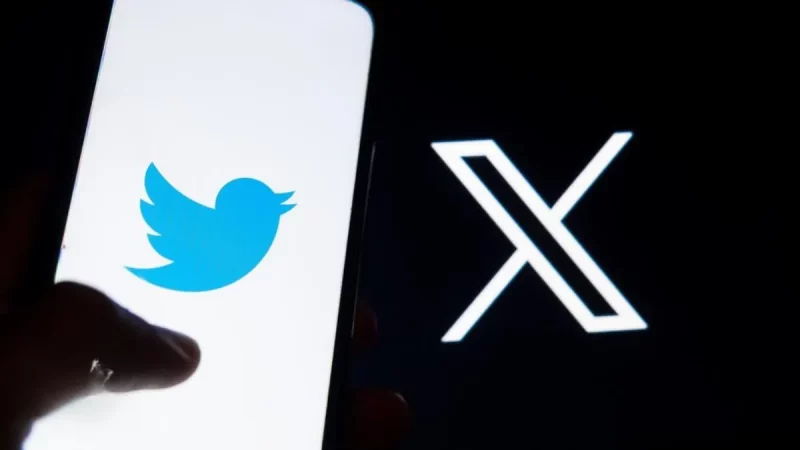 Analysts and branding companies called Twitter's product renaming a mistake. Todd Irwin, founder of branding company Fazer, said Twitter is one of the most recognizable social media brands. The bird appears next to the names of small businesses and websites around the world, alongside the logos of Instagram and Facebook.
According to Joshua White, assistant professor of finance at Vanderbilt University, Twitter's ubiquity has also made verbs like "tweet" and "retweet" part of modern culture, popularized by celebrities. politicians use to interact with the public.
Changing its name to X will force Twitter to rebuild that cultural appeal and consensus on that language from scratch. However, that may be part of the reason for users to stop comparing Twitter with the time before billionaire Musk.
Twitter CEO Linda Yaccarino tweeted: "It's an exceptionally rare thing – in life or in business – when you get a second chance to make another big impression."
There are a number of other tech companies that have changed their name in recent years. Google became Alphabet to allow the various businesses within the company to grow without being tied to search. Facebook changed to Meta to emphasize the company's commitment to the metaverse. However, the product name remains, and users still search for things by going to Google.
According to brand valuation consulting firm Brand Finance, Twitter's brand value is estimated at $4 billion. The company values ​​the Facebook brand at $59 billion and Instagram at $47.4 billion. Vanderbilt University estimates Twitter's brand value at $15 billion to $20 billion, about the same as Snapchat.
Dipanjan Chatterjee, analyst at Forrester Research Inc., said it is difficult to determine brand value and there is no single approach, which is why the estimates differ. For example, Brand Finance estimates that the Twitter brand has lost 32% of its value since last year.
As Twitter's brand awareness changed, advertisers fled. Advertisers are concerned about billionaire Musk's preference for controversy and welcome tweets that violate content rules. Advertising revenue at Twitter has dropped more than 50% since October 2022.
"Twitter's corporate brand is tied to Mr. Musk's personal brand, with or without the X name, and much of the brand's enduring value," said Jasmine Enberg, an analyst with Insider Intelligence. Twitter's life is over in users and advertisers."
"It makes absolutely no sense from a business and brand standpoint," said Allen Adamson, co-founder of marketing and branding consulting group Metaforce. Mr. Adamson called it the "ego decision" of billionaire Musk.
There are also risks to Mr. Musk's future goals following the Twitter name change. Building banking and payments in this app will require customer trust that is hard to come by with a brand new product name.