To become one of the "giants" of the technology industry, Apple has built and implemented effective business strategies. Let's learn and analyze Apple's business strategy in detail in the article below. 
An overview of Apple – the "Big Brother" of the technology industry
According to  Wikipedia , Apple or Apple Inc. is an American technology corporation founded in April 1976 by Steve Jobs, Steve Wozniak and Ronald Wayne, headquartered in Cupertino, California. This corporation was founded on April 1, 1976 under the name Apple Computer, Inc., then renamed Apple Inc. in early 2007. Apple is one of the largest technology corporations in the world today.
Apple's outstanding product lines include iPhone smartphones, iPad tablets, Macbook laptops, Mac personal computers, iPod portable music players, Apple Watch smart watches, and multimedia players. Apple TV digital media, AirPods wireless headphones, AirPods Max headphones, and HomePod smart speakers.
Apple software includes macOS, iOS, iPadOS, watchOS and tvOS operating systems, iTunes media player, Safari web browser.
From a not-so-famous company, with its effective marketing and business strategies as well as innovation in design and high-quality products, Apple has risen to become a famous brand. The entire technology industry knows and greatly admires it.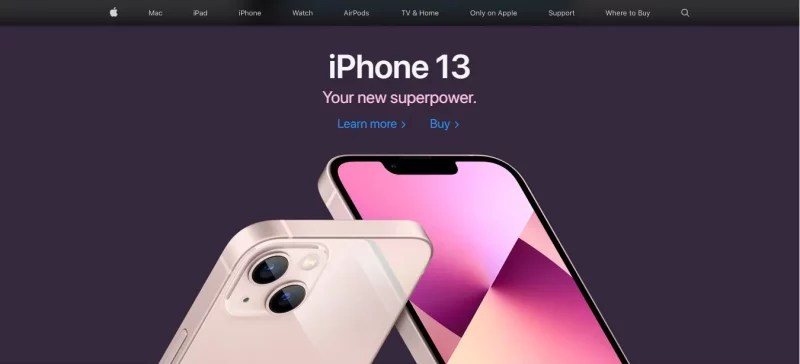 Analyze Apple's SWOT model
The SWOT model is a famous tool known and applied by many businesses because of its usefulness in helping managers analyze important factors inside and outside the business from which to establish strategies. appropriate strategy and business plan.
SWOT stands for 4 words: Strengths, Weaknesses, Opportunities and Threats – is a famous model that helps businesses analyze and build your business strategy effectively.
Among the 4 elements of the SWOT model, strengths and weaknesses are two factors for internal assessment of the business. For these two factors, businesses can control and change. Often these factors are related to company operations, assets belonging to the business, product development, etc.
Besides, the remaining two factors, opportunities and challenges, are external factors that are often related to the market and are macroeconomic in nature. Businesses may not be able to control these two external factors. Businesses can fully seize opportunities, but they must also pay attention and be wary of external challenges that can occur at any time.
Read more details about the SWOT model in the article :  What is the SWOT model & 7 steps of SWOT analysis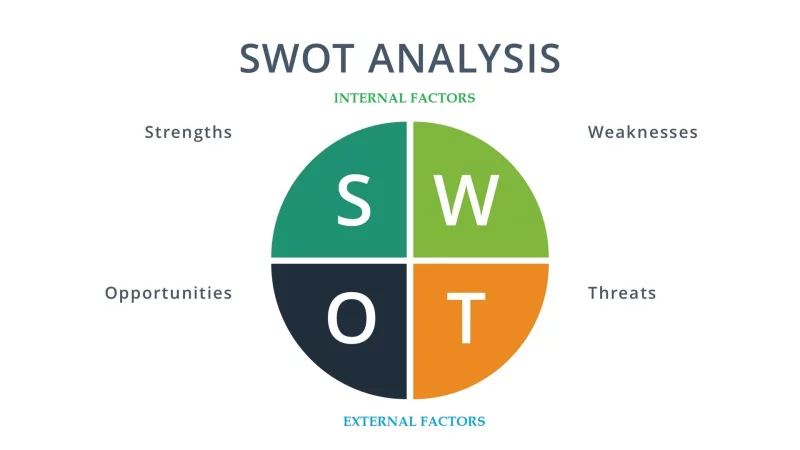 For Apple, the strengths, weaknesses, opportunities and threats of this brand can be analyzed as follows.
Strengths
Regarding the strengths in Apple's SWOT model, this brand has some of the outstanding strengths below.
Brand has high value 
Currently, Apple tops Interbrand's list of the world's most valuable brands, maintaining its position since 2013.
For the 9th consecutive year, global brand consulting firm Interbrand has ranked Apple at the top of its list of the world's most valuable brands. Accordingly, Interbrand determined the "brand value" of the technology giant to be 408.6 billion USD – an increase of 26% compared to last year (323 billion USD).
Creative products, unique designs 
Apple has made its products different from its competitors by designing its products differently. The company's iPod, iPhone, and iPad technology products did not have new and outstanding features right from the first days of launch, but mainly came from the product design.
For example, Apple's iPod was not the first music player invented, but this Apple product is loved because of its beautiful product design like a piece of jewelry for the user. Or the iPad with its luxurious, thin, and light design is what reminds customers of Apple.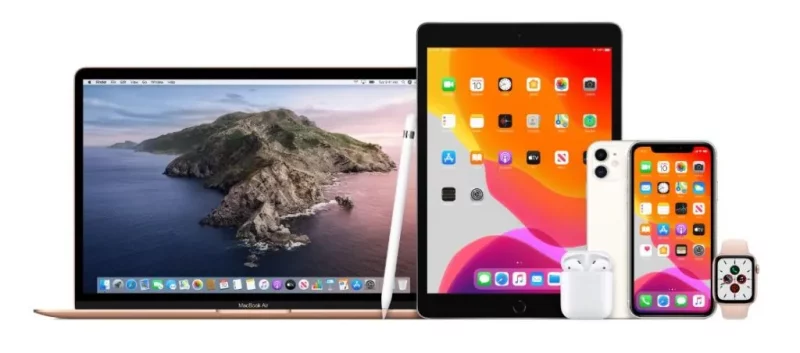 Develop genuine operating systems 
Instead of using the Window operating system like other computer companies, Apple uses the Mac operating system for its Macbook computer lines. This operating system has many users becoming loyal supporters of the product because of its elegance along with high security, ease of use and stability.
This is also exploited by Apple in iPhone and iPad phones with the iOS operating system. The iOS operating system with high capacity RAM helps Apple phones and tablets perform better than their Android competitors.
Weaknesses
Besides its strengths, Apple also has weaknesses that need to be overcome.
Some of the main weaknesses in Apple's SWOT model can be listed as follows:
Compatibility is still limited 
Apple products are only compatible with Apple accessories. Apple products do not support other software or technologies, making them incompatible on other devices. This forces customers to purchase exclusive Apple applications or accessories such as charging cables and jacks to continue using the product.
Product price is high
Apple's price is a significant concern for many people. The high profit margin is the reason why this product is only aimed at a high-end customer class even though their target audience is general smartphone users.
Opportunities
To take advantage of strengths and overcome weaknesses, Apple can seize a number of beneficial opportunities to develop its brand and increase sales as follows:
Increased demand for cloud-based services
With the increase in data speeds and connections, more and more people are using cloud computing services for their work. The market for cloud-based services is growing, and Apple could expand the scope of its iCloud services and applications.
The Development of Online Marketing
Online marketing, also known as Internet marketing, is a form of online marketing that takes advantage of the internet to convey messages to potential customers through digital channels such as search engines, email, websites, and social networks. festival.
Read more :  What is Online Marketing? 7 main activities in Online Marketing
With the development of digital platforms, Apple can deploy advertising campaigns as well as use social networks to reach a large number of customers, thereby increasing conversion rates and revenue.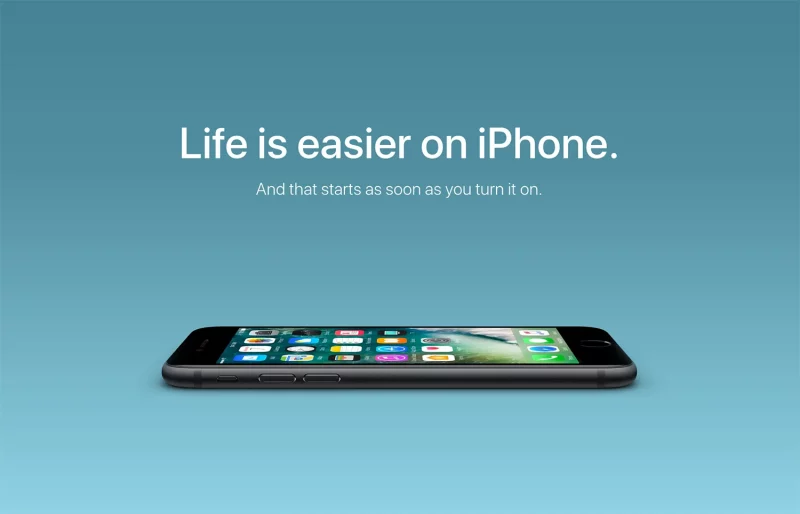 Threats
Besides opportunities, Apple also needs to face some challenges. The main challenges in Apple's SWOT analysis can be listed as follows:
Development of Android operating system
One of the significant threats facing the company is the significant growth of its competitor operating system, Android. Android hegemony reduces iOS's control to encourage consumers to join Apple.
Many competitors entered the market 
The entire smartphone ecosystem and industry is changing, opening the door for new competitors to enter the market. Comparing the market share between Android and iOS smartphones shows that the gap is not too large, 74.13% and 24.79% respectively.
Apple SWOT analysis table
Strength 

Weakness

Opportunity

Challenge 

Value brand

Unique product design

Develop genuine operating systems

High price, not competitive

Compatibility is limited

Increased demand for cloud-based services

The Development of Online Marketing

Many competitors entered the market

Development of Android operating system
Detailed analysis of Apple's business strategy
To become one of the most valuable brands in the world, Apple has   extremely effective business strategies . So what is Apple's business strategy?
Apple's business philosophy
With the philosophy of Apple's business strategy, Apple's "Think Different" thinking, is also the fundamental business philosophy that built the Apple empire.
Besides, Apple is also following two business philosophies such as:
Understanding philosophy

 : Apple must always prioritize understanding customers more than anyone else. Apple also creates demand for customers before customers know it. In particular, Apple "understands" users, so features and configurations are based on improving customer experience, instead of racing to enhance configurations, cameras, etc.

Focus philosophy

 : Steᴠe Job and Mike Markkula both recognize the need to eliminate unimportant things. Apple just needs to focus on things that are effective and bring useful results.
Apple's strategic business goals
Regarding Apple's strategic business goals, Apple focuses on the following 3 main goals:

Always enhance customer experience

Responsible commitment to social activities

Always at the forefront of innovation

Apple's competitive advantage

As for Apple's competitive advantage, this brand has some advantages over its competitors as follows.

Differentiated product pricing strategy 

Apple co-founder Steve Jobs sought to create a product with a high price commensurate with its quality level while maintaining high profit margins.
Although Apple products are priced higher than competitors in the market, customers are still willing to pay and invest to buy products due to high quality products and good user experience. This pricing strategy is the opposite of other laptop, tablet, and mobile phone manufacturers that offer lower cost devices.
 Focus on customer experience
Understanding the importance of providing a positive experience to customers, Apple has planned free Apple product experience programs to collect feedback and reviews from customers. Many customers participate in such programs and contribute useful opinions to help this technology giant have better direction for product development.
Think Different – ​​"Think Different"
Apple not only attracts consumers with its global brand consistency and sleek products, but also meets the emotions of buyers. Apple's "Think Different" message shows that the brand always aims to be at the forefront of innovation, striving to connect emotionally with customers, creating a brand that represents progress, innovation and creativity. .

Scope of Apple's business strategy
To be competitive, the scope of Apple's business strategy is the  market segments  that this brand targets. In particular, Apple focuses on the customers and regions and geographies where the products will be provided. From determining the strategic scope, the company will carry out research and development activities for products that suit customers' tastes and needs.
Apple segments the market according to customer criteria, targeting all customers, in which Apple's products are mainly aimed at trendy young people who love fashion and high technology, and business people. Employees and office workers who often have to communicate, people working in the field of design, graphics, etc.
Read more about market segments of other famous brands in the article :  What is market segmentation? 4 common types of market segmentation
Apple's business strategy activities
Regarding Apple's strategic business activities, this brand has focused on developing and improving the following activities.
Research and development
Regarding research and development activities in Apple's business strategy, this brand has invested heavily in R&D. For example, Apple is developing the processor inside the iPhone instead of buying chips from suppliers like Qualcomm. This requires skilled engineers and specialized equipment, which businesses often get by renting or buying in competitive markets, such as in Silicon Valley or in Israel.
Besides, Apple products always complement and complete each other to develop into the most comprehensive technology ecosystem.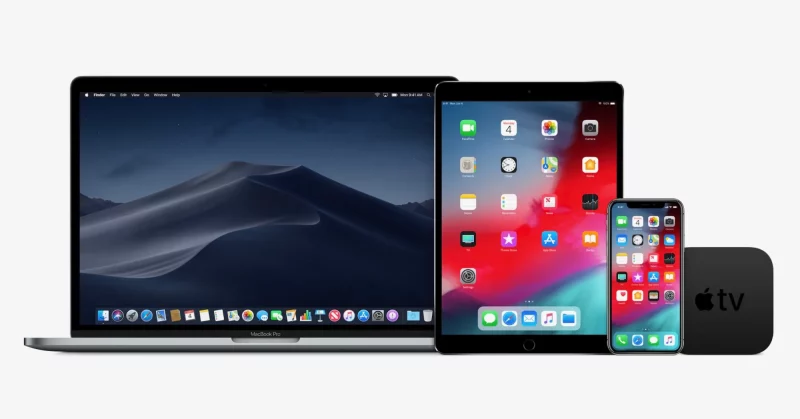 Technology
As for technological engineering, Apple also develops its wireless bluetooth chip. This is one of the important technologies behind AirPod, an important product in Apple's ecosystem.
In addition, Apple also spends heavily on technologies that can take years to come to market. For example, Apple's Titan project to develop autonomous vehicle technology hires many directors from Tesla and other companies. Engineers and facilities in the auto industry are not cheap. Apple has also invested heavily in augmented reality (AR), a technology that uses sophisticated cameras and computers to bring digital objects into the real world.
Human resources management
Regarding human resource management in Apple's business strategy, the human resources management strategy of the "technology king" focuses on building a sustainable corporate culture in the spirit of mutual respect, regardless of whether they are employees or not. employee or boss.
Apple realizes that to maintain the growth of the business, it must come from a culture of respect, cooperation and effective working. From leaders to employees, everyone needs to show a certain respect for colleagues.
In particular, Apple's managers all have a clear promotion path – all starting from employee positions. Therefore, they understand what their employees think, what they want and have a lot of experience and strength to set an example for their employees.
Apple has a very open approach to senior human resource management where every employee can work comfortably and freely innovate to improve product quality every day. All of these steps are carried out directly without the need for too cumbersome procedures.
Apple is also considered the "best working paradise" in the world because of its high salary and excellent benefits. Working conditions are also no exception to what Apple is aiming for. They ensure that employees have full capacity to complete their work with the highest efficiency.
Marketing manager
Apple has become successful and famous in the world today thanks in part to its   creative and effective marketing strategies . So what are Apple's successful marketing strategies?
Regarding Marketing management in Vinamilk's business strategy, this brand has deployed its Marketing strategies according to the  Marketing Mix 4P model .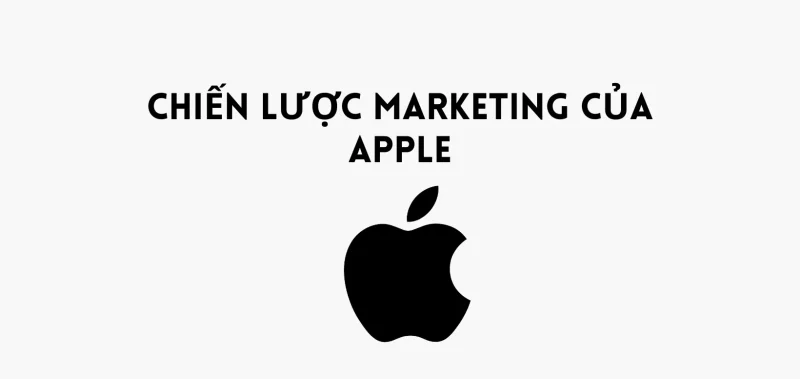 Product
Apple's product lines are very diverse and target the high-end market segment.
Some famous Apple product lines can be mentioned as:
Iphone

iPad
iPod

MacBook

Apple Watch
Apple TV
Besides the above product lines, Apple also provides other accompanying services such as:
Apple Care care and warranty service: Service allows users the opportunity to maintain, service and take care of Apple products for different fees.

Cloud storage service: Stores data and content so that Customers can continuously update personal information across multiple Apple devices and personal computers.

Payment services: Apple provides payment services using Apple Card credit cards or Apple Pay, cashless payment services.

Advertising services: Apple allows third parties to do business on its own advertising platform.
Price
Apple products tend to be expensive, high-end products, and carry luxurious status symbols. Apple understands customer psychology very well, constantly innovating technology to find ways to satisfy customers.
Because Apple is a premium brand, the brand has used a Premium product pricing strategy. This is Apple's usual pricing strategy when the company's products and services are priced at the highest level. Although the price of Apple products is higher than other products, Apple still has a large number of loyal customers due to its brand advantage, quality and durable products as well as user experience. Good.
Read more details about product pricing strategies in Marketing in the article :  What is product pricing? 10 common product pricing strategies in marketing
Distribution system (Place)
Apple has countless sales channels used to distribute its products. Some of Apple's main sales channels can be listed below:
Apple website

Online retail from other websites and electronics retailers

Company agent

Apple Store

Local electronics retail store
Promotion mix (Promotion)
The Apple brand has long been known for its smart and effective advertising campaigns, attracting a large number of customers and increasing brand recognition.
One of the things that makes Apple successful is its different and unique advertising campaigns.
When talking about the campaign that made Apple famous and created momentum for this brand to become one of the largest technology corporations, we cannot help but mention the "Think Different" campaign. distinctive").
For this campaign, Steve Jobs and his creative team produced a commercial and selected the "craziest" people to put in their commercial. People whose different ways of thinking have changed the world in a certain direction. Apple honors them as outstanding people who make a difference.
After 12 months, the success that the "Think Different" campaign brought to Apple began to become more evident. Sales soared, stocks tripled. One year after the launch of the campaign, Apple launched the iMac – which has now become the best-selling computer in history.
Read more:  Detailed analysis of Apple's distribution strategy
Summary
To become one of the "giants" of the technology industry, Apple has built and implemented effective business strategies. The main activities in Apple's business strategy include:
Research and development

Technology

Human resources management

Marketing manager
Hopefully through this article, you will learn more about Apple's effective business strategies and then refer to them to deploy appropriate strategies for your business. Visit our blog to update good knowledge every day.