BIDV is one of the famous banks in Vietnam and trusted by customers. To achieve current success, BIDV has built and implemented an effective Marketing strategy. Let's analyze and learn about BIDV Bank's Marketing strategy in the article below.
Overview of BIDV bank
Joint Stock Commercial Bank for Investment and Development of Vietnam, international transaction name: Joint Stock Commercial Bank for Investment and Development of Vietnam, abbreviated name BIDV. Current head office address at 35 Hang Voi, Hoan Kiem District, Hanoi City.
Joint Stock Commercial Bank for Investment and Development of Vietnam was established under Decision No. 177/QD-TTg dated April 26, 1957 of the Prime Minister. Since then, BIDV has had many different names as follows: Vietnam Construction Bank (from April 26, 1957 to June 23, 1981), Vietnam Investment and Construction Bank (from June 24 /1981 to November 13, 1990), Vietnam Bank for Investment and Development (from November 14, 1990 to April 2012). From May 2012 to present, it is the Joint Stock Commercial Bank for Investment and Development of Vietnam.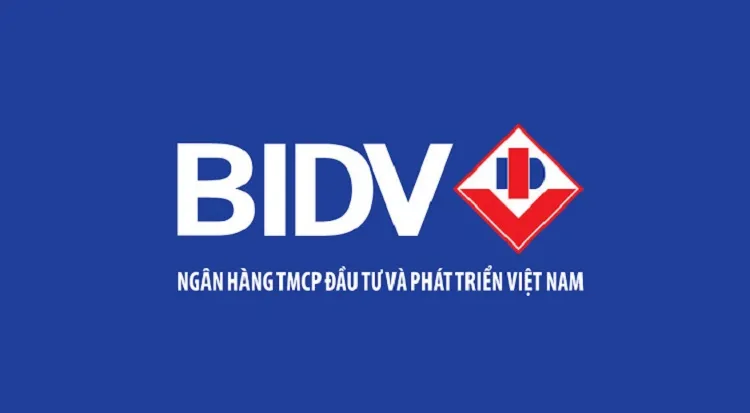 BIDV Bank's business areas include:
Bank: is a leading experienced bank providing a full range of modern and convenient banking services.

Insurance: providing appropriately designed non-life insurance services within BIDV's overall service package to customers.

Securities: providing a variety of brokerage, investment and investment consulting services along with the ability to quickly develop a system of order-receiving agents nationwide.

Financial investment: contributing capital to establish businesses to invest in projects, notably the leading role in coordinating key projects of the country such as: Aviation Leasing Joint Stock Company (VALC) , Expressway Development Company (BEDC), Long Thanh International Airport Investment…
With great importance and influence throughout the banking industry, the BIDV brand is a valuable asset that requires an overall and long-term development strategy. In the BIDV restructuring plan to 2020, with a vision to 2030, BIDV is determined to invest in comprehensive brand development, professionalize management in accordance with the scale of business activities and bring the brand to life. reach out internationally.
Analyze BIDV Bank's Marketing Mix strategy in detail
BIDV is proud to be the oldest financial institution in the banking and finance sector in Vietnam, with top reputation and value in Vietnam; Top 2,000 largest and most powerful companies in the world (voted by Forbes); Top 300 most valuable banking brands globally (Brand Finance); Top 10 largest enterprises in Vietnam for 4 consecutive years. BIDV is the choice and trust of economic organizations, businesses and individuals in accessing and using banking and financial services.
To achieve the above successes, BIDV has developed and applied   effective marketing strategies . So what is BIDV Bank's Marketing strategy?  How has BIDV implemented the  Marketing Mix strategy?
BIDV Bank Marketing Strategy on Products
For BIDV Bank's product marketing strategy, BIDV has applied a product diversification strategy to attract its customers. Some products of BIDV include:
BIDV Smart Banking products
BIDV Smart Banking application is a smart mobile banking service provided by BIDV to individual customers to support financial and non-financial transactions and advanced utilities.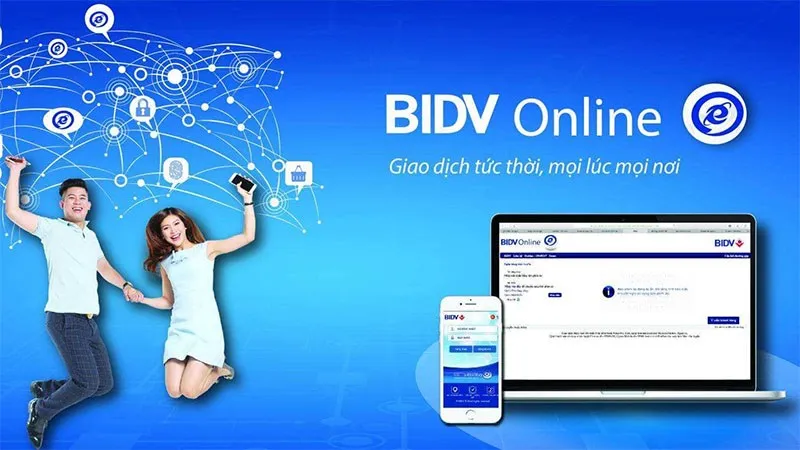 Usually the application used on phones by most banks is called Mobile Banking. BIDV alone has created a brand impression from the name: "BIDV SMART BANKING". Smart Banking products are named friendly and easily recognizable to Vietnamese customers "BIDV SMART BANKING".
With the small Vietnamese text below "Smart Banking Application", it makes the Smart Banking product modern, creates its own brand identity as well as being very user-friendly.
Personal Asset Management Products
This product includes a combination of consulting services for portfolio planning, investment planning, and financial planning and is implemented by a Senior Financial Consultant according to the customer's mandate.
Corporate Bond products are designed in diverse packages, suitable for customers' different profit goals and risk appetites.
I-Invest Products and I-Broker Applications
Smart investment consulting system with superior features, supporting customers in building appropriate portfolios and investment plans, saving time and increasing profits.
Open Fund Certificate products
Providing customers with open fund certificate products from two leading reputable fund management companies in Vietnam, Dynamic Investment Fund (ENF) and Growth Investment Fund (DFVN-CAF).
In addition to a diverse portfolio of products and services, BIDV's product brand is one of the most prestigious brands in Vietnam. Joint Stock Commercial Bank for Investment and Development of Vietnam (BIDV) has successfully overcome hundreds of nominations to reach the Top 10 businesses trusted by consumers at the "Trust & Use Vietnam 2020" Program.
BIDV Bank Marketing Strategy on Price (Price)
Price in banking activities is the cost that customers have to pay to the bank to use the services provided by the bank. It is most clearly shown in bank interest rates. This is the second factor of Marketing and is the factor to determine the bank's income based on evaluating the costs the bank spends.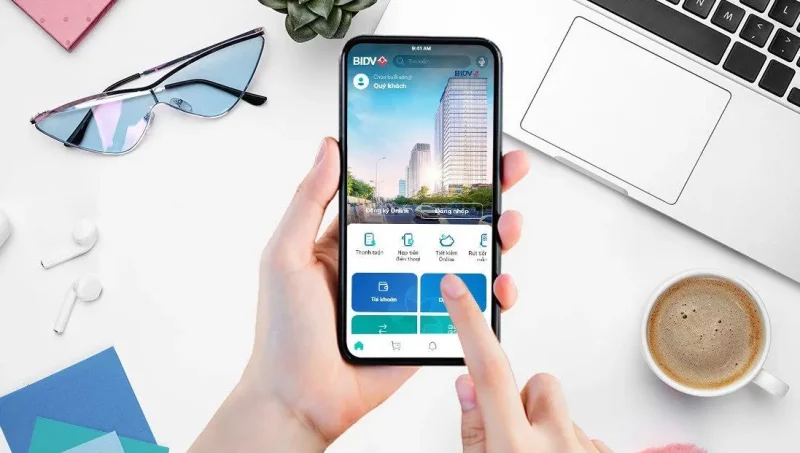 It is often difficult to determine the cost structure in banking activities because it depends on the banks' interest in providing integrated services to their customers (called services). link service).
When analyzing BIDV Bank's marketing strategy in terms of price, this brand used the  Value  -Based Pricing Strategy.
A value-based product pricing strategy is a pricing strategy that is primarily based on the customer's perceived value of a business's product or service. Value pricing is customer-focused pricing, which means businesses set prices based on what customers believe is appropriate for the value the product provides.
Value-based pricing is different from cost-based pricing, where businesses mainly focus on production costs to price products. Businesses that offer unique or high-value features or services will be a good fit
Read more :  What is product pricing? 10 common product pricing strategies in marketing
BIDV sets prices based on customers' perceived product value. Therefore, BIDV bank uses non-price elements in its Marketing program to build perceived value in the minds of customers using the service.
The operational practices of banks around the world have accumulated a lot of experience in formulating price formation strategies. To have a price suitable for each customer group, ensure profits for customers as well as the bank and match the prices of competitors, BIDV needs to continuously improve the quality of products and services. to be able to price the product according to the value that customers receive.
BIDV Bank Marketing Strategy on Distribution System (Place)
Regarding BIDV Bank's Marketing strategy for the distribution system, BIDV owns a widespread distribution network and continuously expands its system.
BIDV banking network has 114 branches and over 500 network points, thousands of ATM/POS in 63 provinces/cities nationwide.
BIDV's non-bank network includes Investment Securities Company (BSC), Financial Leasing Company I & II, Investment Insurance Company (BIC) with 20 branches nationwide… BIDV is also present Trade abroad: Laos, Cambodia, Myanmar, Russia, Czechia.
In addition, BIDV also has joint ventures with foreign countries: VID-Public Joint Venture Bank (Malaysian partner), Laos – Vietnam Joint Venture Bank (with Lao partner), Vietnam Russia Joint Venture Bank – VRB (with partner Russia), BIDV Tower Joint Venture Company (Singapore partner), BIDV – Vietnam Partners Investment Management Joint Venture (US partner)…
BIDV increased the number of ATMs to nearly 1,000 machines and 1,000 POS points, ranking 4th in the commercial banking system in terms of modern distribution channel system, and is one of two commercial banks with a comprehensive distribution channel network. throughout 63 provinces and cities.
In addition, BIDV mobilized technological resources and urgently deployed SMS Banking, Home Banking, Phone Banking, Internet Banking and Mobile Banking projects. The Internet Banking and Mobile Banking system will be a modern and effective distribution channel because it is guaranteed to be safe thanks to the application of encryption measures to protect transaction data and enhance security with 2-factor authentication.
Develop product distribution channel network, diversify investment fields, gradually increase BIDV's influence and value in the financial market, focus on shaping and perfecting the business network, promoting investment Invest in projects that have competitive advantages after Vietnam joins the WTO in the fields of energy, technical infrastructure, seaports, real estate…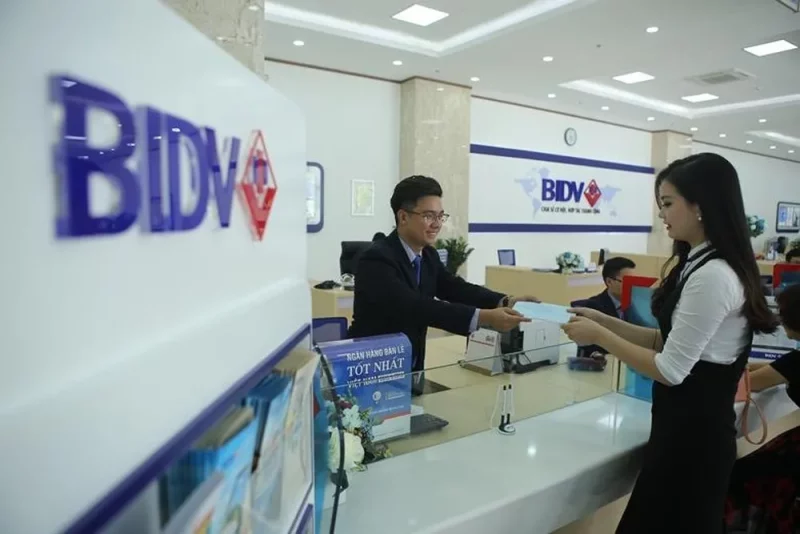 BIDV Bank Marketing Strategy on Mixed Promotion (Promotion)
For BIDV Bank's marketing strategy on mixed promotion, BIDV focuses on promoting product promotion
With the current characteristics of consumer culture and the habit of using cash, propaganda, promotion and marketing work is needed to help people know, get acquainted, see the real benefits and accept financial services. – Banking is very important. BIDV needs to make customers understand what the e-Banking service is and what benefits it brings them that are superior to the traditional services that they have long used through the following forms:
Firstly,  organize seminars and customer conferences . Through these seminars and conferences, BIDV can introduce existing e-Banking products, future developments and provide customers with necessary knowledge about e-Banking services. to raise awareness and gradually change their old habits of using cash.
Second,  organize attractive promotions . BIDV should also develop more promotion programs with attractive prizes to encourage customers to learn and use e-Banking services.
Third,  advertise through newspapers and radio . For customers who have not yet transacted with the Bank, and those who do not have time to attend seminars and conferences, the media is also a very effective channel to promote products to the public.
Fourth,  complete the Bank's website . In order for the Bank's website to truly be an important information channel and an effective marketing vehicle for the Bank's brand and products, the BIDV website needs to be designed for ease of use, tight and rich information. , complete and continuously updated. The words used must be clear and easy to understand to help customers grasp essential information in the shortest time.
Thursday,  distribute flyers . This is a method of advertising directly to customers, creating convenience and helping customers easily access the services and products that the Bank needs to introduce.
Summary
BIDV is one of the famous banks and trusted by many customers. To improve brand recognition and attract customers, BIDV has implemented effective marketing strategies according to the 4P Marketing Mix model.
Thanks to a diverse product portfolio and good product quality, accompanied by a suitable pricing strategy, BIDV bank has succeeded in attracting its target customers. Besides, BIDV also uses and invests in promoting products on media and digital media.
Thanks to effective BIDV Bank Marketing strategies, this brand has achieved much success.
Check out some other good articles:
Analysis of Mirinda's Marketing Strategy