As one of the most famous condom brands in the world, Durex always brings consumers "unlike any other" advertising images and videos! People often know this brand for its fast and humorous media messages that catch trends, leaving certain impressions on viewers. In the article below, Malu will help you analyze Durex Marketing to see what this brand has done with its communication strategies!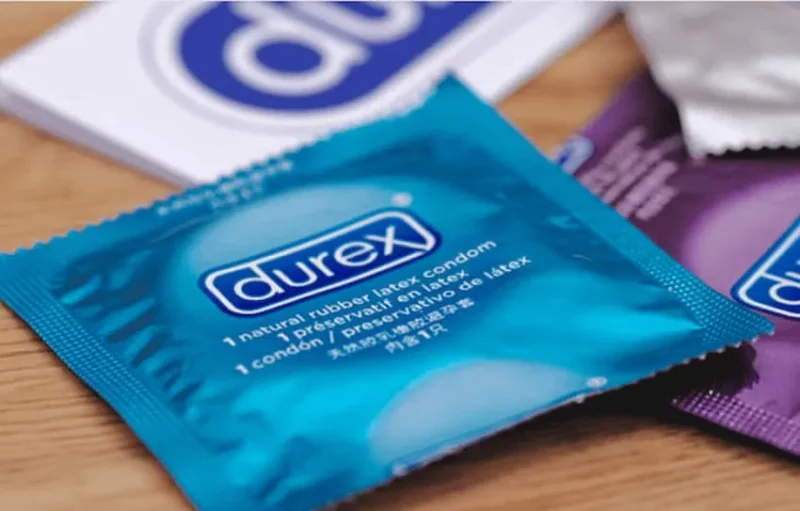 I. A few words about Durex – A famous global condom brand
Durex is an abbreviation of the three words "Durability, Reliability, and Excellence". Durex is a condom brand with billions of products sold per year. According to a Vinaresearch report on the use of contraceptive methods, condoms are the top choice of customers with a usage rate of up to 86.7%. Among them, accounting for a quarter of the global market is the Durex brand with a series of marketing campaigns that directly target the psychology and imagination of viewers with extremely unique media publications. According to Durex's report, this brand has clearly shown that, nowadays, using condoms not only provides safe contraception but also has high customer demand with many other needs such as: thin, Many scents, types with ribs, easy on style…
With the unique characteristics of the product: simple, easy to use, does not cause side effects like drugs, is suitable for many people and creates more inspiration for marital activities, Durex always is a name that makes many competitors "wary". To talk about the outstanding success of this brand, Durex Marketing campaigns play a significant role in positioning its image to customers.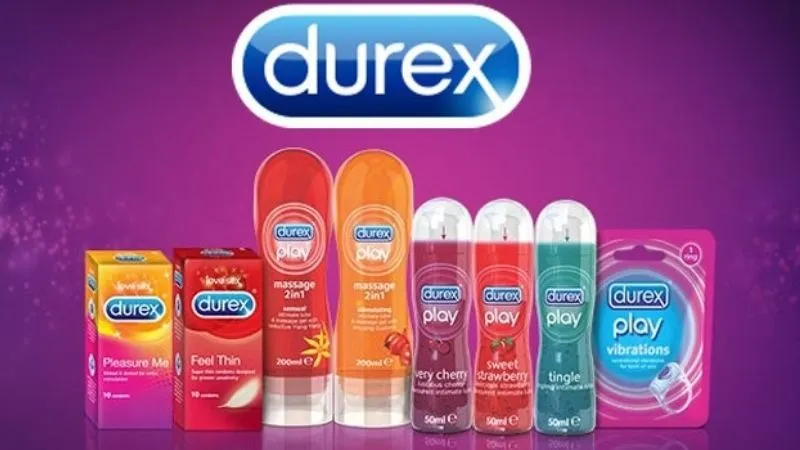 II. Why is Durex Marketing so successful?
1. 4 things you can learn from Durex's Marketing campaign
1.1 Content always revolves around and focuses on target customers
Durex is one of the few brands with extremely creative content and leaves a deep impression on viewers. Although the content must be directed towards sexual issues, one of the quite sensitive aspects, Durex Marketing has very subtly directed its advertising to the right target customers. Durex's content is always positioned as a target for conversation about sex with wit and rarely disappoints customers.
1.2 Content closely follows real life
Not far-fetched stories, Durex's content is always adapted from real stories so that each word can easily penetrate deep into the reader's thoughts. Durex's advertising campaigns aim for intimacy and authenticity with humorous and witty stories. With one topic, this brand's content team can transform it into many stories without getting boring.
1.3 Catch trends extremely quickly and uniquely
Durex's content team always makes many people admire them with their ability to catch "trends" extremely quickly and humorously. By exploiting phonetic or semantic similarities to help customers have unexpected and interesting associations (play on words), Durex always scores points in the hearts of customers with the most familiar messages.
For example, with the interesting word play content Checkmate, many people joked that Durex's content team really has "infinite IQ".
1.4 Images and sentences are short, concise but multi-meaning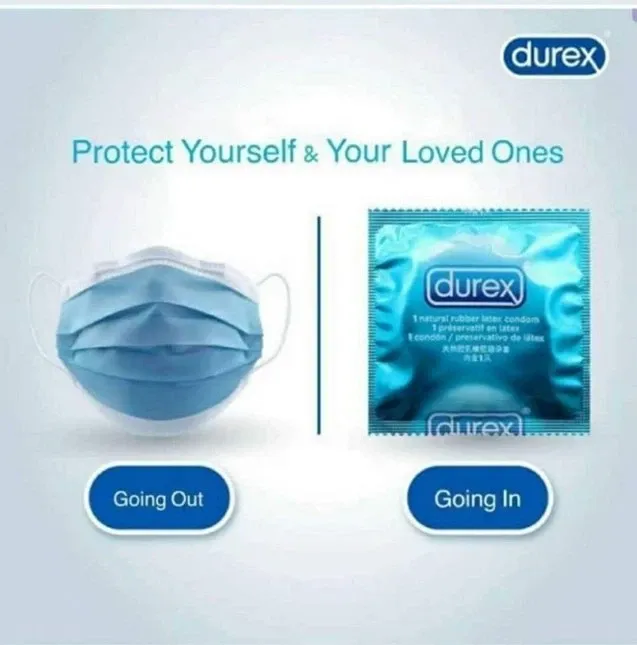 A characteristic feature of this brand that you can easily see is that the creative team has extremely short but unique and multi-meaning slogans and communication messages. However, with just a simple slogan, when you hear or read Durex's trend-catching sentences, you will be able to think of many different ideas. Let me give you a typical example:
2. SWOT 

 analysis  

of Durex
2.1 Strengths
Talking about Durex's strengths, this is a brand that has built a reputation in the market with an extremely large production scale. Every year, Durex invests heavily in new product research, so compared to competitors, this is the brand line with the most products. Besides, Durex is also a brand with extensive distribution channels and extensive marketing campaigns, ready to bring products to consumers.
2.2 Weaknesses
The Durex brand has many bold and sensitive advertising images that cause controversy among viewers, so Durex's advertising activities have not been widely disseminated in the mass media. In addition, Durex's prices are said to be quite high compared to its competitors.
2.3 Analyze Durex's 4P Marketing strategy
Produce (product) – Diversify products
Durex is a brand that holds 26% market share worldwide and distributes more than 1 billion products each year. In its strategy, Durex has used a product diversification strategy to serve the diverse interests and needs of many customers. Thanks to carefully researching customer psychology to understand their needs, Durex always puts product quality first, constantly innovating and continuously creating. This has created strength for the brand, helping Durex maintain its leading position in the market.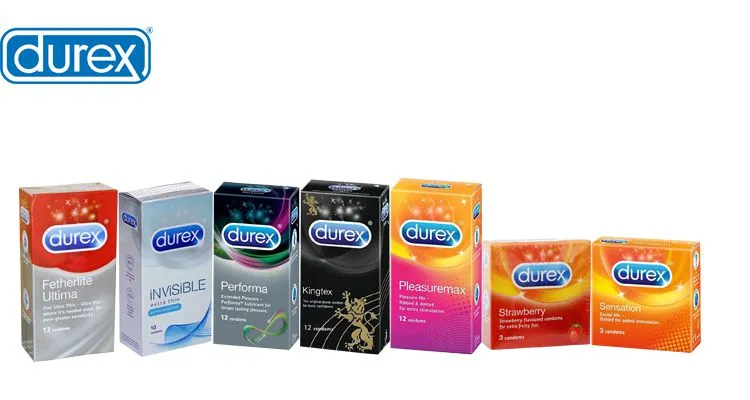 Price (Price) – Positioning high-end products
Durex uses the strategy of positioning its brand as high-end products. Therefore, Durex brand products are always priced slightly higher than competing brands on the market. The advantage of applying  this pricing strategy  is that it helps Durex enhance the prestige and class of the brand in the eyes of customers. However, on the other hand, this also creates a great price disadvantage for Durex in the competitive market.
Place (Distribution) – Diversity
Currently, Durex is present in more than 140 countries globally, including Vietnam, and is the brand that holds the majority of market share in the condom industry in the US. The three main distribution channels of this brand include:
Reckitt Benckiser

Distributor (DKSH)

Retail stores such as supermarkets, pharmacies, convenience stores, etc.
In addition to the three main distribution channels, Durex also has online sales channels through its official website and on e-commerce sites such as Shopee, Lazada, Tiki…
Promotion (Communication) – Bold PR and Marketing campaign
Durex's communication strategy targets young people between the ages of 18 and 35. Mentioning Durex means short, bold, but equally humorous and "unprecedented" messages. now disappointing everyone."
In addition to implementing aggressive communication strategies on social networks, Durex also participates in sponsoring youth events, reproductive health consulting and propaganda activities, and health consulting programs. schools for pupils and students at universities to increase the number of potential customers.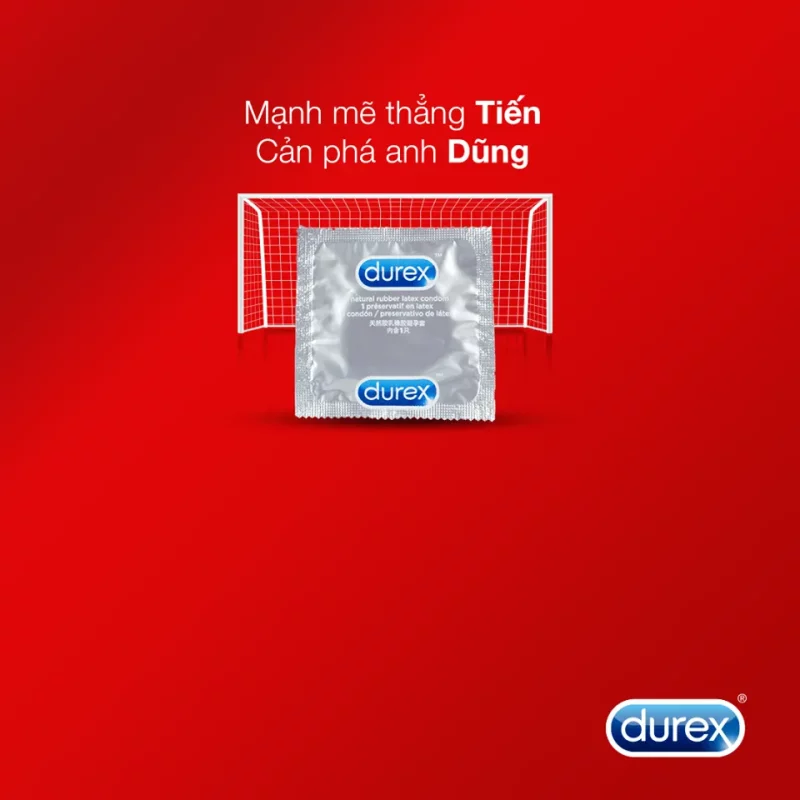 III. Durex Marketing strategy for international markets
More than just a condom brand, Durex has expanded its brand value by promoting healthy sex. Along with that, Durex also cleverly integrates emotional elements into its communication campaigns. Recently, Durex ads have targeted real couples or young people who are receiving valuable lessons about sex. An example of the #DoNotDisturb campaign challenged couples to go without phones and other technology to fully enjoy the holiday. Through this campaign, Durex wants to highlight how ditching digital devices can improve couples' holidays.
Or the "When It's On, It's On" campaign offers two separate groups: a group of women and a group of men talking about sex in two different rooms. They gave their own thoughts on safe sex and misunderstandings when using condoms. "Can using condoms make a girl more sexy?".
IV. Refer to Durex's 8 most typical Content Marketing strategies
1. Strategy 1: "Monopolize peak G"
When it comes to sense of humor and the ability to catch "trends", it is probably difficult for any brand to surpass Durex. With its wit, Durex has never disappointed customers with the content it creates. Although it is somewhat sensitive, it does not make others shy but only makes them laugh. The picture is that after the soccer match in the 2022 World Cup qualifier between Vietnam and Thailand, Durex Vietnam posted the content: "Monopolizing peak G!" refers to the Vietnamese team leading Group G with the words: "Clock like Lam". Talking about goalkeeper Dang Van Lam's successful save, it makes readers think of another meaning
2. Strategy 2: "Use emoji"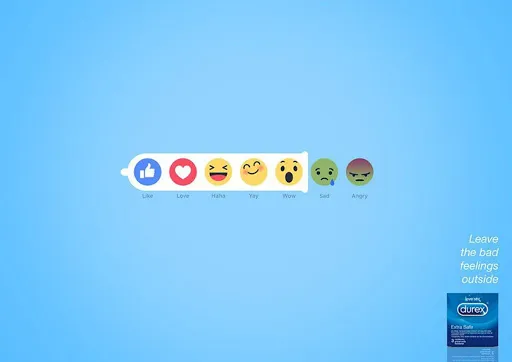 Durex has been very successful in using emojis in its communication campaigns. Most of the online community considers emojis to be an ideal method of virtual communication and Durex has taken full advantage of this method to bring its communication campaign to its peak. There is no emoji for condoms, Durex has come up with coding emoji for its own products. They cleverly used emojis in posts to attract interaction from customers. This explains the fact that although the price is higher than competing brands, Durex always maintains a certain position in the hearts of customers because of its unique campaigns on Social Media platforms, especially Content. Marketing.
3. Strategy 3: "Always catch trends extremely quickly and make a strong impression"
It must be acknowledged that Durex has a very quick creative team in catching "Trend" and making others bow their heads with their content ideas. When everyone is limited or feels shy when talking about SEX, Durex has overcome this limit by using bold and interesting content to talk about sex. Typically, content that follows football tournament trends or exploits words that are phonetically or semantically similar to create unexpected associations, conveying sensitive messages in a subtle way. This helps Durex's communication products always receive many compliments from the online community.
4. Strategy 4: "Become a close companion to users"
Durex is clearly aware of its responsibility to provide sexual knowledge to customers in an unabashed manner. With Durex, their goal is to become a companion in "sex" with customers, so that when it comes to condoms, the first brand that users think of is Durex.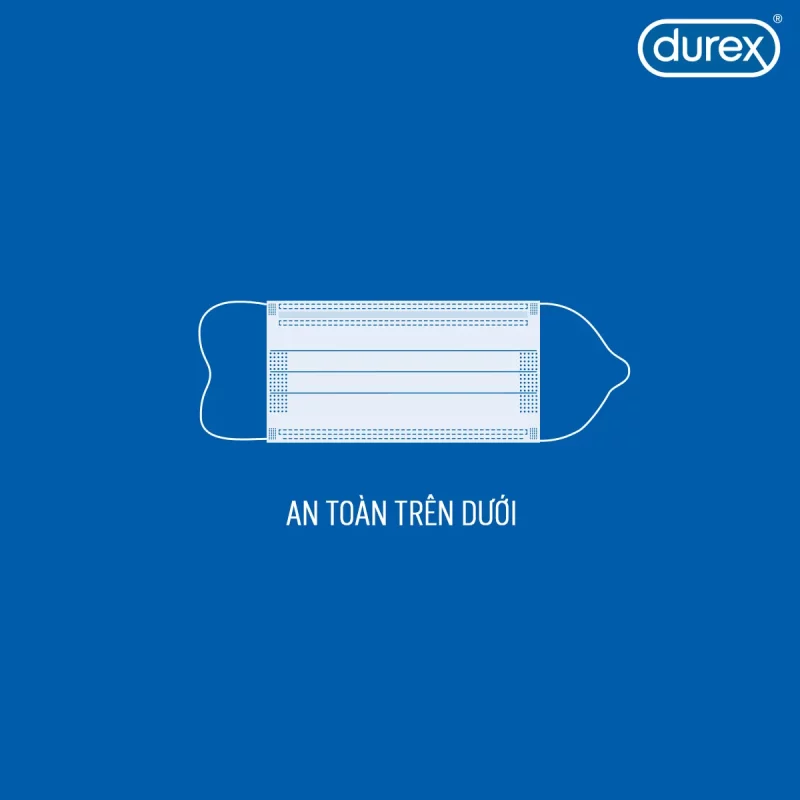 5. Strategy 5: "Stay on topic"
Instead of always being engrossed in finding something new, Durex has always known how to maintain the theme without being monotonous or boring. With creativity and a great sense of humor, Durex always makes a strong impression on consumers, even though the topic is somewhat sensitive, but it is truly new and unique.
6. Strategy 6: "Interact with followers"
Besides the top creative team, Durex also built a vibrant Fanpage with tens of millions of followers. Durex Fanpage admins regularly respond to comments and interact with people in a friendly and enthusiastic manner using witty and friendly words. This makes readers sympathetic and have a good impression of the brand. These are the things that have contributed to creating a media empire for a Durex brand.
7. Strategy 7: "Use 2 semantics"
The special attraction in  Durex's Content Marketing  is the use of semantically rich words to create humor for readers. Durex always creates concise but extremely unique content. By cleverly arranging and assigning simple, familiar words that carry many layers of meaning, Durex always gives readers interesting associations about the function of this somewhat "sensitive" product. . Considered a master of sex, Durex serves as a destination for conversations about sex. With its humor, Durex is making customers more and more interested and open with them.
8. Strategy 8: "Unifying theme throughout the brand development process."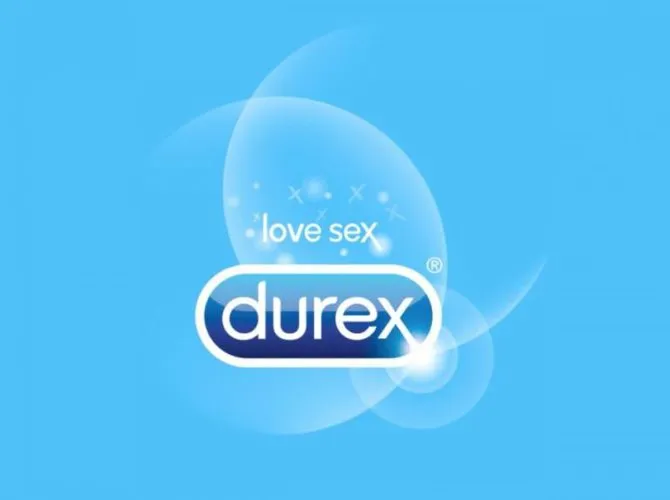 Brands often look to create new things for their communication campaigns, to change direction. However, Durex goes completely against this direction, they use simple, effective content and maintain the brand's themes. With the most brilliance and wit, the Durex brand always impresses consumers even though the theme is old but the image is new.
Summary
Durex Marketing – a valuable lesson for Marketers who have been implementing strategies for their companies. Hopefully through the above information,  Malu  has brought readers useful information. Don't forget to follow our website to update the latest Marketing news!