10 years ago, Unilever's Lifebuoy soap brand  started a marketing strategy with the mission of educating and orienting 1 billion users around the world to understand the importance of proper hand washing, with the desire to be The target will be completed by 2020.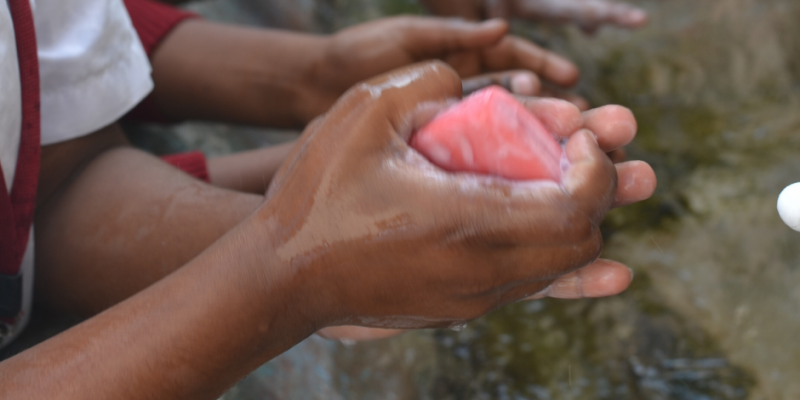 And as it turned out,  Lifebuoy's marketing strategy achieved this goal as soon as the COVID-19 pandemic hit – and handwashing was on the agenda. Join Malu to learn about lifebuoy's marketing strategy and how the "great" mission was accomplished in the article below!
Lifebuoy's marketing strategy: The story behind the "great" mission
Over the past decade, as social media users in the developed world have laughed at the notion that people need to be reminded to wash their hands, Lifebuoy's marketing strategy has continued to  expand  . education activities and promoting social responsibility efforts from emerging markets to countries like the UK – one of the countries hardest hit by COVID-19  today  .
This brand has also launched a media campaign called  "Bold Goals"  with the desire to educate more than 1 billion people around the world to be aware of the importance of hand washing by 2020. is one of the goals in the Sustainable Living Plan set by  Unilever (USLP) in 2010. The goal was born after the world discovered that every 23 seconds passes at a certain location in the world. Around the world, a child died from acute pneumonia or diarrhea. Educating and raising people's awareness about handwashing will make an important contribution to reducing such deaths.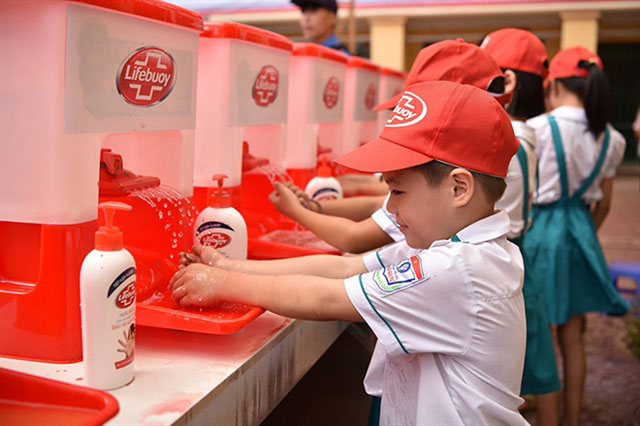 Recently, The Drum news site had a conversation with Samir Singh – Executive Vice President of Unilever, in charge of Global Skin Cleansing products. During the chat, he shared that the latest initiative by Lifebuoy in partnership with the UK Government is part of their efforts to strengthen their existing brand goals, as well as contribute to reaching an additional 1 billion VND. others.
He said : "All the communication campaigns in  the marketing strategy of Lifebuoy  currently being implemented with the goal of reducing the spread of the disease are inspired and driven by a single brand purpose. : it is to save lives and reduce the risk of disease as much as possible. We mobilized quickly and acted with speed in accordance with public health guidelines to raise awareness about handwashing with soap – helping them understand that this is a important health protection measures."
The core of this message is speed, but public service elements are also brought to the forefront. In particular, Lifebuoy does not require people to absolutely use their soap – this is also a notable new "go" of this brand.
"Within 12 hours of news of the pandemic breaking out, we've assembled all of our departments to respond together. Our message is clear: wash up. hand soap, not just Lifebuoy, but any soap, even a competitor's product – something we've never done before. Within 24 hours, this public service announcement was strongly shared around the world. We have spread awareness to 1 billion households around the world and will continue to spread it wherever and whenever possible," he said.
In addition, Unilever is also donating more than 20 million products around the world to frontline workers fighting the epidemic, taking advantage of its factories to increase production scale to serve medical workers. healthcare workers, caregivers or taxi drivers.
Efforts to innovate and increase user demand, as well as education about personal hygiene are no longer strange to this brand. And although  Lifebuoy's marketing strategy  has only focused on this task for the past 10 years, the brand has more than 125 years of experience in using education as an effective marketing tool.
Singh gave a quick summary of his brand's history, saying: "If you want to know more about Lifebuoy, you need to understand our rich history. When the company's founder William Lever first launched the Lifebuoy brand of soap in the 1800s, it helped fight the spread of cholera in 1893. It also played an important part in the reducing the spread of the Spanish flu in 1918, the Sars epidemic in 2003 and the H1N1 flu in 2009."
"In 2010, when launching Lifebuoy's media campaign entitled  "Helping children turn 5" , the brand set out to change hygiene habits and reduce child mortality worldwide. world, helping to form healthy hand washing habits among all children globally. Our journey that started with just 3 countries has grown to 30 countries with over 1 billion users, making it the world's largest behavior change program through programs and authentic media events."
Lifebuoy's support of cleanliness amid the health crisis has helped the brand navigate its dual role at the moment – both as a public service messenger and as a public service provider. a quality commercial enterprise. Singh was keen to emphasize that Unilever sees its handwashing campaign as a means to help end the spread of the virus.
"I want to emphasize that this pandemic has had a serious impact on each of us, on individuals, on society, and beyond the global economy in general and Unilever in  particular  . We are doing the best we can to work with the government and public health organizations to reduce the spread of the virus and bring it to an end."
"Lifebuoy's products and social responsibility are inherently linked. Lifebuoy's purpose was created based on corporate social responsibility with the desire to protect society from the contagion; and we're doing this by making sure our products get into the hands of our users as quickly as possible. We believe this is the time for people to come closer together for a greater cause," he explained.
Authenticity is very important to Singh. In fact, it's the first of three pieces of advice he gives businesses who want their brand to play an important role in their social responsibility marketing campaign as well as in conveying the message. on public services.
"My advice to businesses is that you need to keep three things in mind: authenticity, accountability and brand consistency," asserts Singh, authenticity is always a top factor, because A company's purpose is always in a brand's DNA, "We can't be fake in this time of crisis. People will very easily see through this form of purpose washing (strategy to develop brands by exploiting consumer desires) of brands," he emphasized.
Singh says accountability is to be expected during these difficult times as users tend to rely on brands and community organizations to take the right actions. This has contributed to supporting  Lifebuoy's marketing strategy  to continue to maintain, the brand also has a neutrality in the soaps that people are using, and at the same time cooperates and links with resources. government.
Ultimately, he says, a company cannot make an organization-wide impact without unity. "Brands need to take real action to make a difference, rather than just splurging on media and advertising fantasies," he said.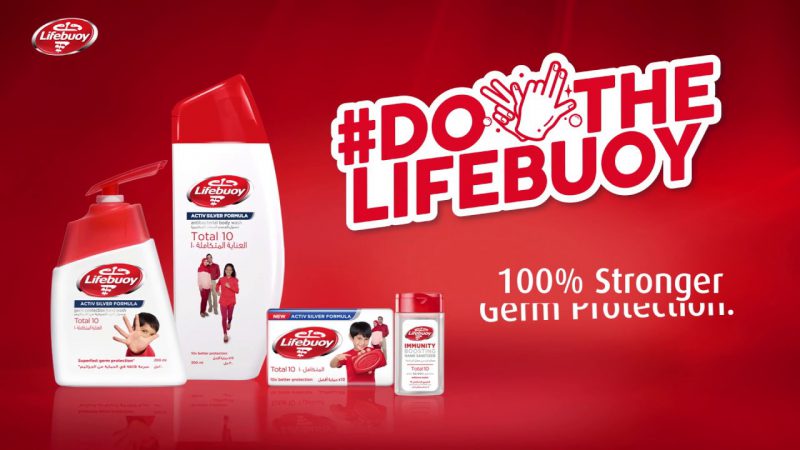 The expansion of our partnership with the UK government to achieve our goal of reaching 1 billion users worldwide is the next campaign in Lifebuoy's product strategic plan; This brand has researched and found a "list" of potential channels and partners to achieve this goal. Lifebuoy has also set up a challenge called "#dothelifebuoy" globally and started it on the TikTok platform. The goal is to help people understand the correct method and minimum time to wash their hands. The propaganda clip for this challenge has also garnered 50 billion views worldwide, on TikTok alone. In addition, this "viral" content also "storms" on both Facebook and Google platforms, and has a wide influence on Instagram with more than 8 million views.
By working with British Aid as well as other global NGOs such as Unicef, Wateraid, UNHCR and Save The Children, Lifebouy is confident that Lifebuoy's 4P campaign will bring positive results. .
"Right from the start of the public service disinformation campaign, we were aware of our role in spreading the habit of washing hands properly after the outbreak of the pandemic. However, no matter how important the message is, we understand that people become susceptible to it after a while and so we are looking at different ways to maintain interaction with the audience. them and remind them of the importance of hand washing," he explained.
Lifebuoy's Marketing Mix Strategy
Lifebuoy is considered a brand associated with the FMCG field, lifebuoy was first introduced in 1895. Lifebuoy's marketing strategy is launched by businesses to build an image in the hearts of customers. 4P marketing model is widely used in strategic planning, below is lifebuoy's 4P marketing strategy.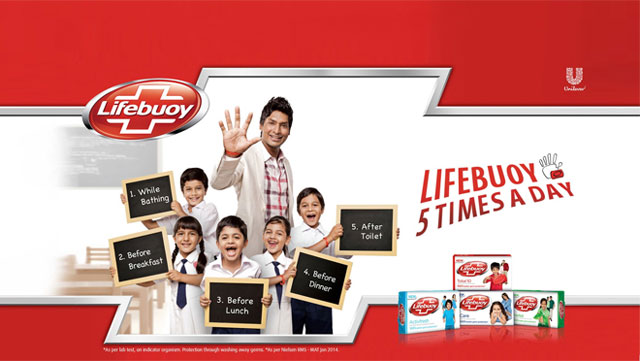 Product (Product)
Lifebuoy focuses on product quality such as cleaning and disinfecting to meet the needs of customers and make it a product for every person's daily use.
Price (Price)
This is the most famous and most used soap brand in Vietnam, whether it's urban or rural, everyone knows lifebuoy. However, lifebuoy always has a lower product price compared to other competitors and this is considered an advantage for the brand to make lifebuoy the most popular choice of Vietnamese people.
Place (Location)
Lifebuoy not only occupies the domestic market share, but it is also present in many countries around the world. Price strategy and location strategy are implemented by lifebuoy in parallel. With a lower price than the competition, lifebuoy gradually gained market share in the places it passed. Not only that, in Vietnam to buy lifebuoy soap is easier than buying a bread.
Promotion (Promotion)
Lifebuoy uses aggressive and innovative advertising concept to capture the market. The company uses advertising, taglines as well as promotional campaigns. Some of its successful campaigns are: "Pre-epidemic warning", "Clean hands action squad".
Lifebuoy has adopted a number of extensive media tactics to promote its products in the global market. The business has carried out advertising campaigns on television, radio, magazines, newspapers, billboards and online media. This completes Lifebuoy's marketing mix strategy.
Ending
With many countries experiencing the third month (or April) of the pandemic, finding new and positive ways to stay relevant and educate will be a difficult task. difficult for Lifebuoy in particular and Lifebuoy's competitors in general. The past successes that  Lifebuoy's marketing strategy  has had in spreading the message will give them extra motivation, but creativity and new ideas will be needed for the brand to continue creating. affect the community.