Faced with the current serious pollution situation, using environmentally friendly kraft paper is a smart solution that brings the highest efficiency. In the past, it was only used as packaging in the industrial field (commonly known as cement paper). But today, they are everywhere with many different purposes such as food wrappers, envelopes, shopping bags, business cards, red envelopes, etc. and many other items that we use. daily use.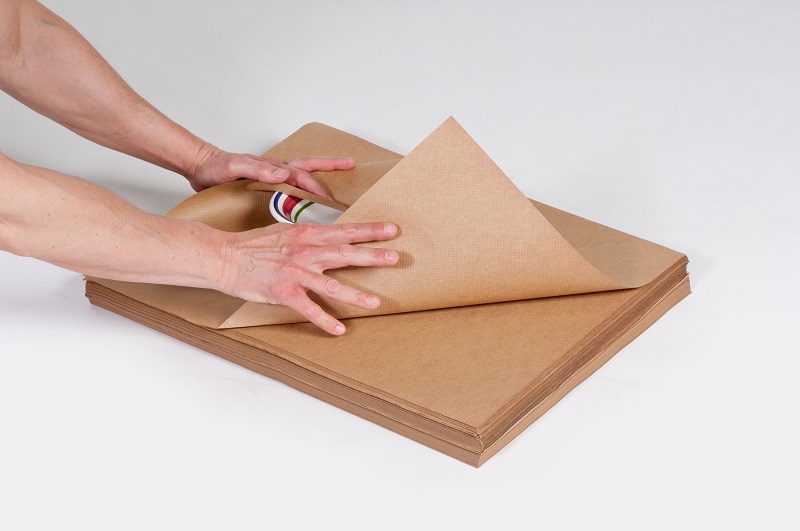 Using kraft paper for packaging instead of plastic or plastic bags is a way to make our lives more environmentally friendly. However, how are their properties, characteristics and uses, let's learn to prioritize using them in the most reasonable and economical way!
What is kraft paper?
Kraft paper, commonly known as cement paper, is made from chemical pulp of soft wood, which is processed through the kraft process. Thereby, the paper production process can be burned to regenerate heat, so energy can be effectively saved. It is also known as recycled paper.
The kraft paper comes in two colors, fawn and white. Light yellow-brown color is made from cellulose fiber treated with sodium sulphate salt, without going through the bleaching step by sulphide method. The natural paper is usually golden brown but is often bleached to produce white paper.
Features of kraft paper
The most interesting feature of Kraft paper that businesses often love is the aesthetic it brings. Unlike other types of paper that bring luxury beauty such as  Crystal paper ,  Ivory paper , art paper, etc., Kraft paper brings a different feeling. Due to its golden brown color and rough, rough surface, Kraft paper brings a simple and natural beauty, suitable for handmade products or following the simple concept that many customers like.
Some kraft paper bags are dyed and printed beautifully, but their rough material still makes customers feel more new about the packaging compared to other paper materials, especially those who are interested. attention to environmental issues. Not only does it bring a natural look, but Kraft paper is actually an eco-friendly material that can be recycled, making the use of Kraft paper bags as packaging instead of plastic bags becoming a popular trend. much interest in the market.
"Kraft" in German means strength. As mentioned above, due to the characteristics of the production process, Kraft paper is tough, tough and relatively rough. The low lignin in the pulp makes it stiffer and more durable than other paper materials. Paper has great strength, tearing, ink catching (low molecular density) and controlled permeability depending on the intended use (or porosity). Therefore, Kraft paper is used a lot in life.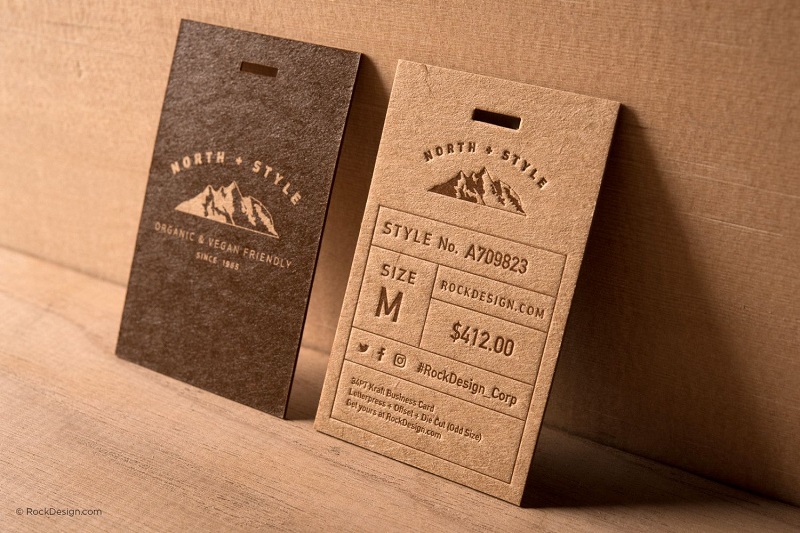 However, because Kraft paper is rough, rough surface and easy to absorb ink, it is easy to cause smudges when writing on or printing. Therefore, usually people do not print too complicated and colorful on Kraft paper, nor can they use color-adhesive printing technologies, using heat such as UV printing, heat transfer printing, etc.
From the characteristics, people draw the advantages and disadvantages of Kraft paper in printing:
Advantage
Strong, supple, relatively coarse, thick

Good shaping ability

Good durability

Good ink capture ability

Easily degradable in the natural environment

Can be recycled

Has a nice form

Low price

Not picky about the form or production technique, so it helps businesses save costs
Defect
Cannot be used with liquid or colloidal products

Waterproof, oil absorbent

Easy to tear
Explain the characteristics of Kraft paper
Why is Kraft paper different from most common papers such as Couche, Ford, Bristol, …? The cause of the characteristics of Kraft paper comes from its production process.
Kraft paper is produced using the Kraft process, which, like other papermaking methods, involves the chemical conversion of wood into wood pulp.
The structural components in wood are lignin and cellulose. To make pulp, one must use sulfate processes. For other types of paper, this process degrades the cellulose, leaving behind a lot of lignin, which makes the paper usually not strong or tough. Meanwhile, Kraft pulp removes most of the lignin in wood. Low lignin strength greatly affects the strength of the paper, since the hydrophobic nature of lignin interferes with the formation of bonds between the cellulose in the fiber. For this reason, the important feature of Kraft paper is its durability, toughness and thickness.
Kraft pulp is darker in color than other wood pulps, but it can be bleached to produce a very white pulp. Fully bleached Kraft pulp is used to make high-quality paper where strength, whiteness and resistance to yellowing are important.
And unlike other methods, Kraft paper can be produced from all types of wood, including turpentine and bamboo, which are not used in traditional paper-making processes. In addition, production from these materials is economical in that nearly all chemicals used in the process are recovered and reused.
Kraft paper can be coated with a layer of Polyethylene or Zein to increase resistance to moisture, grease and bacteria. If coated with polyethylene, the ability to recycle is low. If coated with Zein, the ability to recycle paper will be higher.
Types of Kraft Paper
Depending on the properties and uses, Kraft paper has many different uses. Kraft paper is a type of paper without a certain specification, usually according to different properties and uses to be classified.
By color: natural color (brown) kraft paper, red kraft paper, white kraft paper, plain kraft paper, light single kraft paper, two-color kraft paper, etc. Thanks to advanced and increasingly advanced printing and dyeing technology Due to the current development, the color of Kraft paper bags is also diverse to match each type of product.

According to the purpose of use: Kraft paper packaging, waterproof Kraft paper, moisture-proof Kraft paper, rusty Kraft paper, insulated Kraft board, etc.

According to production materials: recycled kraft paper, raw kraft paper, wood pulp kraft paper, synthetic kraft paper, etc.
The most used type of kraft paper bag is kraft paper packaging. If used to store food, people often use good waterproof Kraft paper, recycled Kraft paper. If used to store building materials and utensils, raw Kraft paper is preferred.
Kraft Paper Specifications
Quantitative
Kraft paper has a weight of about 70-400g/m2.
Size
Kraft paper is sold in rolls according to roll sizes 80cm, 110cm, 120cm, …
Paper can also be sold in A4, A3, … or depending on the size required by the customer.
What technology is Kraft paper printed with?
Because the surface of Kraft paper is quite rough and rough, this type of paper is often used in low quantities, so processing methods such as lamination, UV coating, embossing, etc. to create aesthetics are completely meaningless. with this material. Instead, people often focus on images, colors, simple motifs as well as the specifications and material of the bag.
Due to the surface characteristics, Kraft cannot be printed too complicatedly
In addition, Kraft paper is very porous (low molecular density), so if you use printing technologies such as heat transfer printing (so that the ink adheres deeply to the paper molecules), it will cause ink smudges, the print quality is not clear. . Therefore, one can only use the printing method for the ink to adhere to the surface:  Offset printing .
Printing Kraft paper bags by Offset printing technology has many advantages such as:
Offset printing images are sharp and clean: Due to the elastic rubber printing gear system, it can be applied evenly to the surface to be printed. At the same time, the ink is printed on the press plate, then passed through the surface of the Kraft paper to avoid ink smearing, ensuring a cleaner and more delicate image (due to the high porosity of Kraft paper).

Even color, limit color difference between prints: Not printed directly, but through a rubber tube that presses the image onto the paper, so offset printing is often used for orders to print Kraft paper bags in large quantities, ensuring accuracy color uniformity among paper bag products.

The more printing quantity, the lower the price: Because the nature of this printing method is to use fixed prints, the more printing, the lower the price of Kraft paper bags, but the image still retains high quality. Not only that, offset printing also significantly saves costs on ink.
Kraft paper is cheaper than other types of paper, but maybe when you print on other paper ( Couche paper ,  Bristol paper ), the cost is cheaper than Kraft paper. Because Couche, Bristol paper is the most popular paper in printing, so printing factories import it in large quantities. Meanwhile, Kraft paper is not liked by everyone, so each time when Kraft paper is used in printing, printing companies often buy it in paper mills in a reasonable quantity. (Buy less, the price will be higher than the number of tons of Couche paper, Bristol paper).
6. Can Kraft paper print in color?
Kraft paper color printing  is probably a matter of interest to many people. The answer is yes, you can still print color on Kraft paper. However, Kraft paper is a special type of paper that is not white, so when printing you need to note a few things as follows:
The design should leave the background transparent because the paper color is already the background color.

When designing, it is recommended to use kraft paper to simulate the background color of the paper, because if you do not use it, when printing, there will be dark or light colors that are sunk into the paper background, then it is difficult to display that color.
Applications of kraft paper in life
Most of the restaurants, hotels, cafes follow the classical design school, kraft paper is considered the first choice in decoration and design.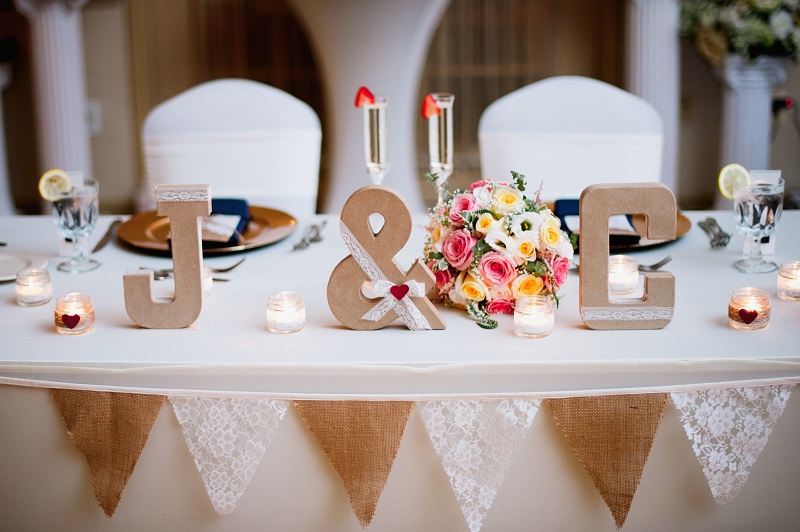 Currently, many food and fast food brands have chosen this type of paper as a safe way of brand PR for users' health.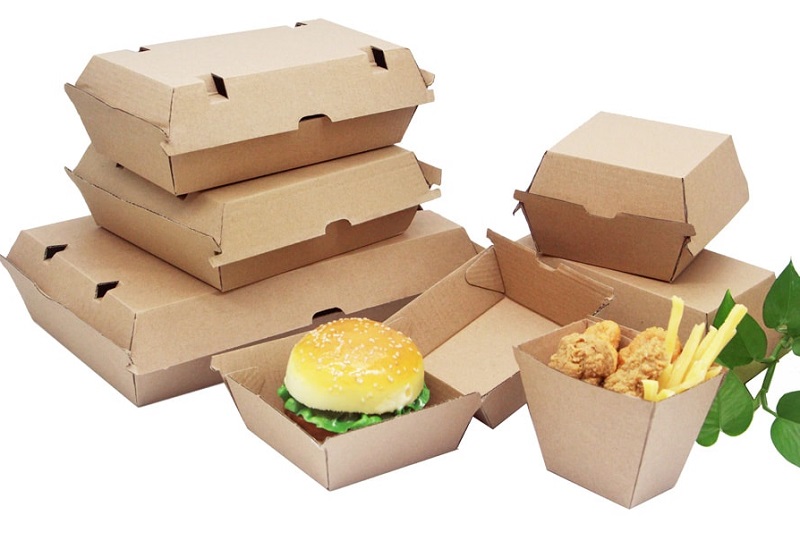 In the field of interior design, this type of paper is also encroaching on natural neutral retro colors.
From the simple and ordinary nature, it creates a special uniqueness for your business card, helping to make an impression and strengthen business relationships.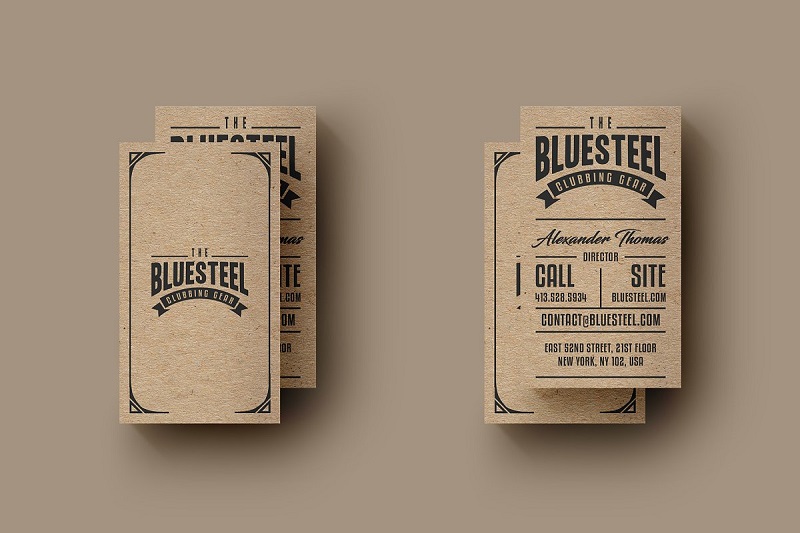 Using kraft paper bags is always environmentally friendly and luxurious, more convenient than plastic bags.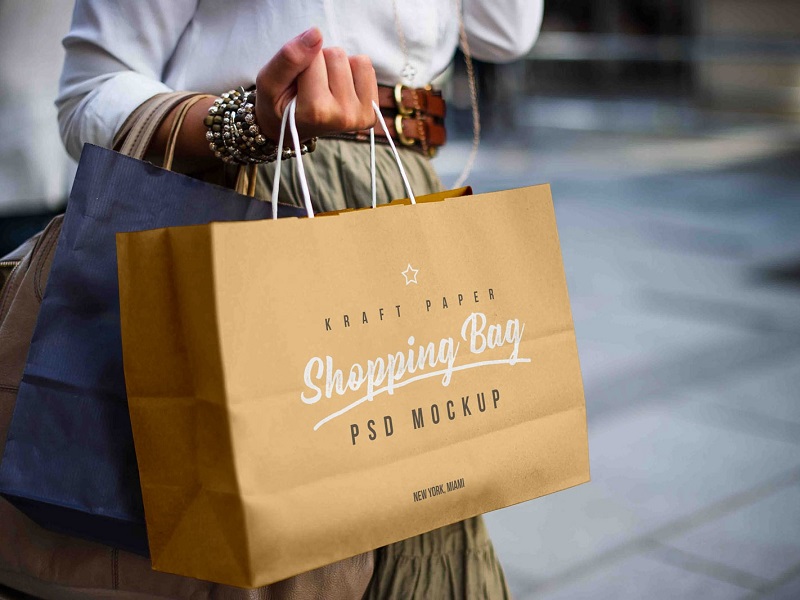 This type of paper is used everywhere in all areas of life. So this paper fascia tag is also very widely used, printed in all vivid colors.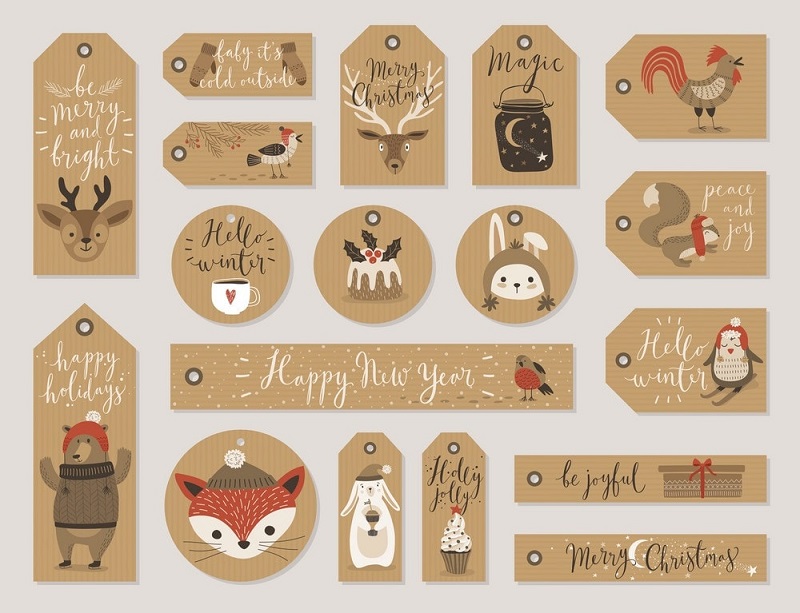 Paper boxes made of this type of paper are usually very sturdy and sturdy.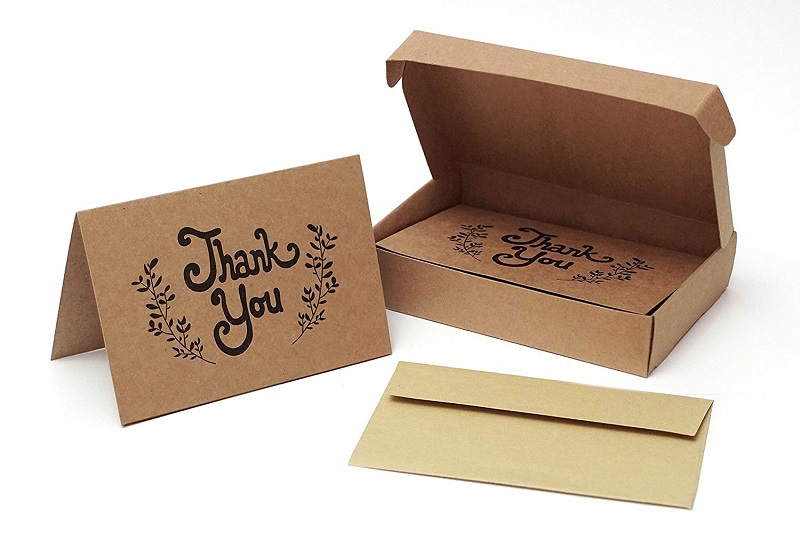 Currently, invitations, wedding cards now also use this type of paper if the printer likes retro, classic style.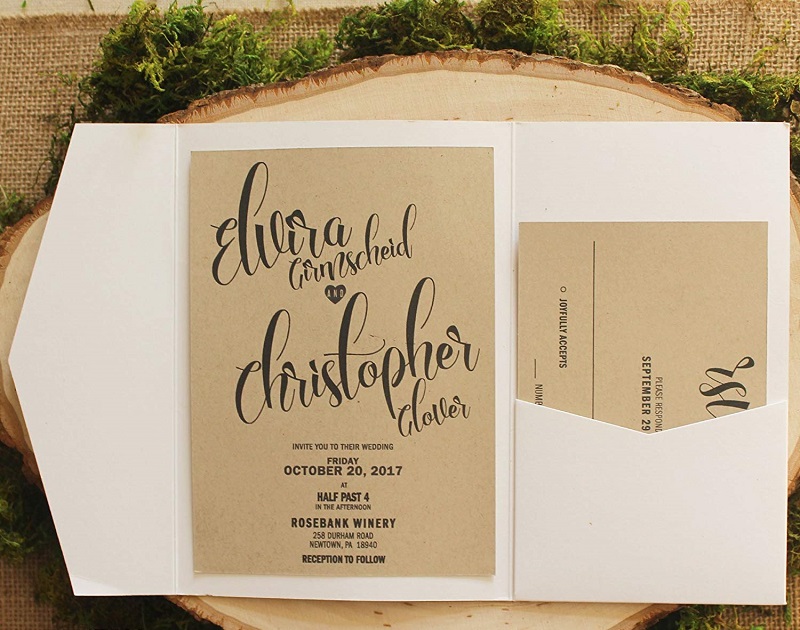 When designing and printing, you must note that the color of the paper is golden brown, so when coating the design on the design, be careful because it may not be the color you like.
Product decals can also be made from recycled paper.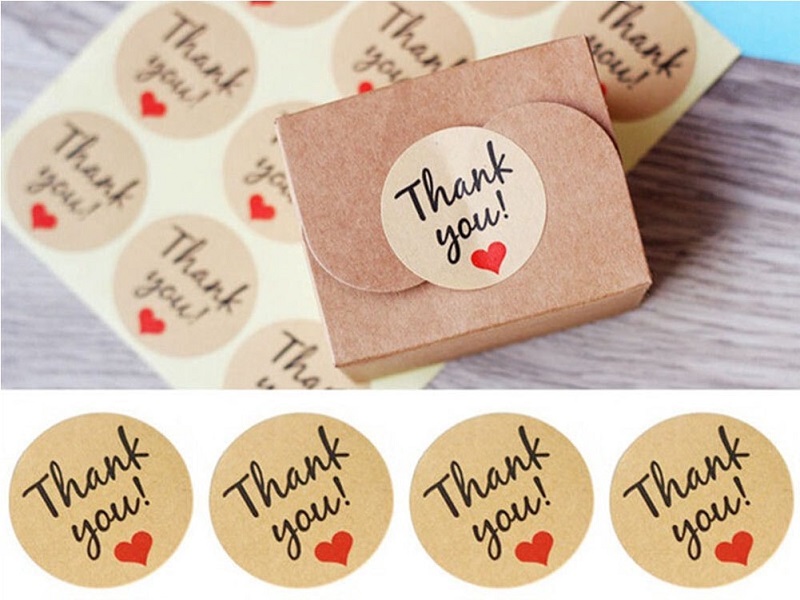 Even wrapping flowers, wrapping gifts, made from this type of paper still feels luxurious and beautiful.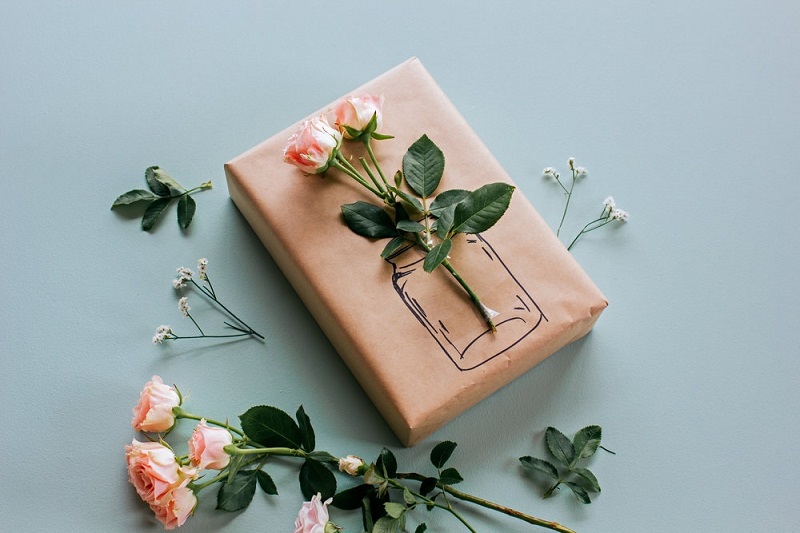 Brochures, advertising brochures can also be made from this paper to limit hazardous waste to the environment while still ensuring aesthetics.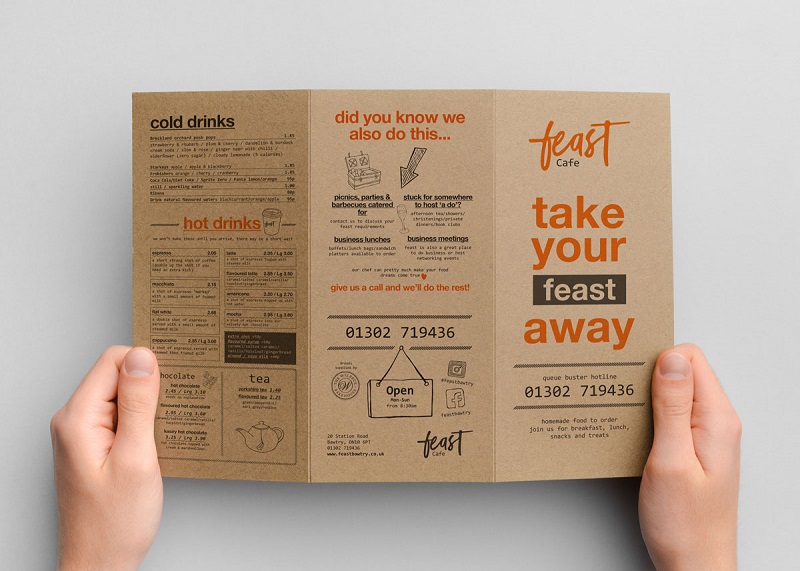 Paintings and photos can also be printed in a classic style with a fawn background like this.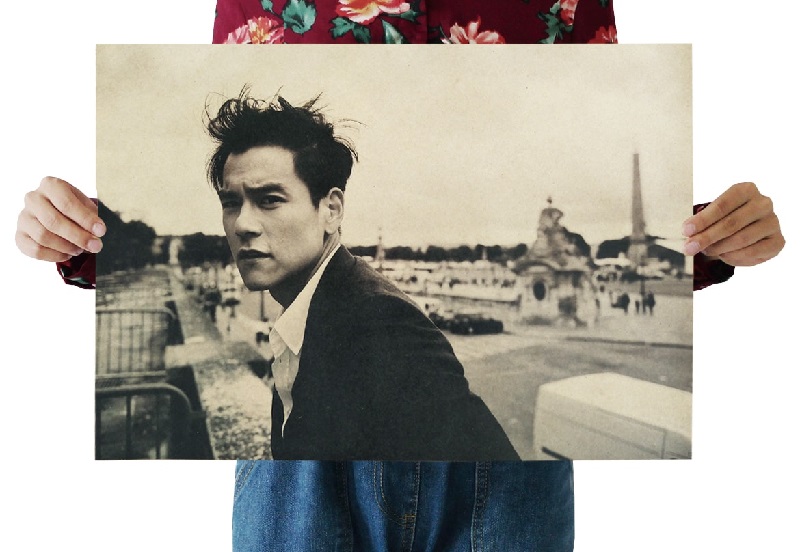 Daily notebooks can also be made from this type of paper to be cheap and cost-effective.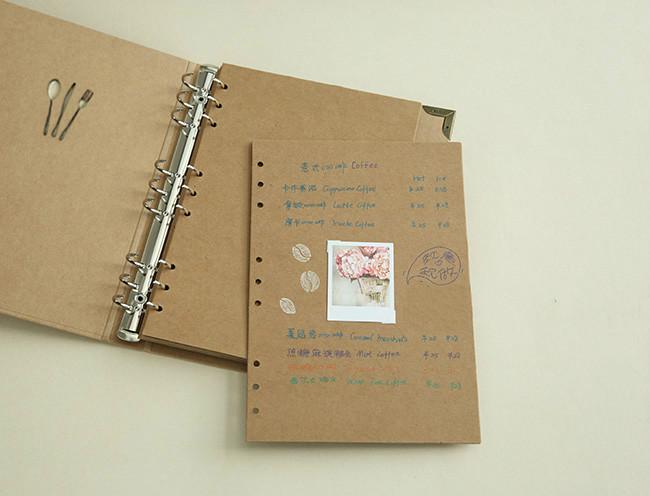 The menu of dishes made from recycled paper remains neat, professional and luxurious.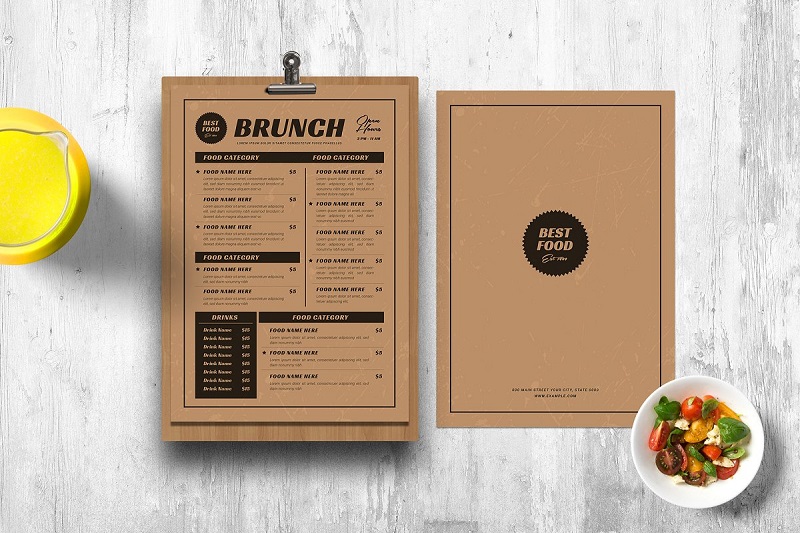 Because the material is durable, safe and easy to print, kraft paper is increasingly popular for making all kinds of packaging with hundreds of diverse designs.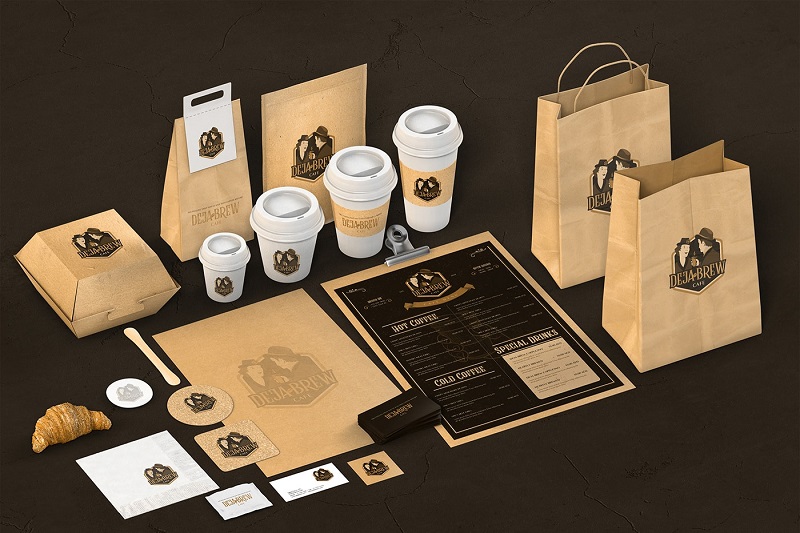 In any field, kraft paper can be "bombed". Because of its extremely convenient and convenient properties, plus easy to decompose, businesses should consider choosing this type of paper to print their products.