IMC Planning Consultancy
Professional IMC planning consulting service, serving creative and effective communication campaigns.
Correct understanding of IMC
IMC refers to the coordination and alignment of all of a company's communication and marketing efforts to deliver a consistent and cohesive message to its target audience.
By systematically integrating, businesses can make a powerful impact on their target audience, thereby boosting trust and credibility over time.
The key to the effectiveness of the IMC campaign is creativity and overall management. This is what Malu can help you with.


Consult Now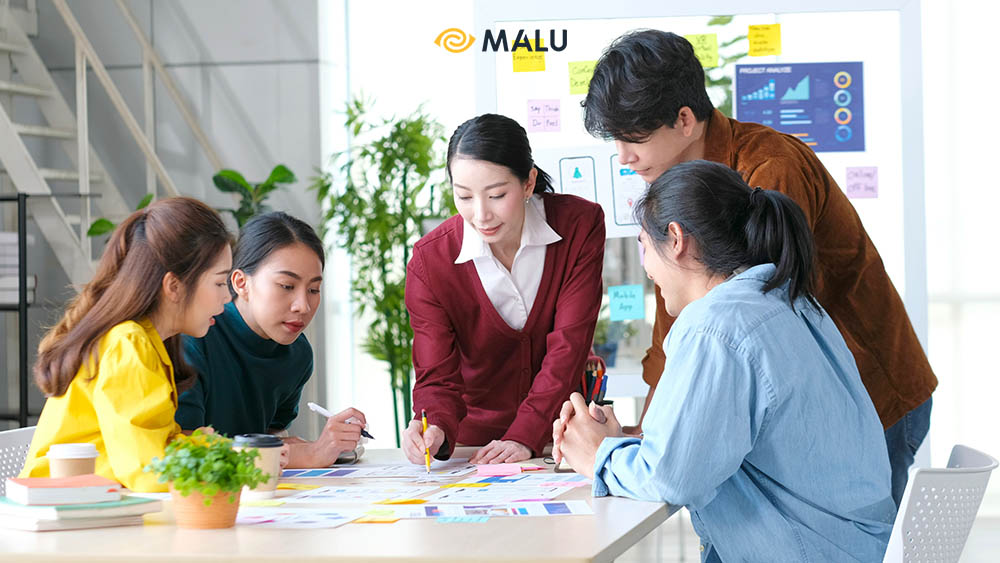 What makes a good IMC plan?

Understand target audience
The IMC plan should have a clearly defined target audience, based on demographics, buying behavior, and interests.



Consistent message
The IMC plan should include a clear and consistent message reinforced across all communication and marketing channels.



Integrating media channels
The IMC plan should effectively integrate all communication and marketing channels to deliver a consistent brand experience across every touchpoint.
Importantly, the ability to dominate all channels can create enormous power in the entire market.



Flexible
The IMC plan should be flexible and adaptable, allowing for adjustments based on the results of the measurement period.



Time & reasonable budget
The IMC plan should be based on a reasonable budget to achieve the appropriate objectives.
Carefully calculate the implementation time and capacity of the parties involved.



IMC planning services include
Research 4Cs (Category, Company, Customer, Competitor) as the basis for communication proposals.
Planning the overall IMC strategy, orienting all activities, including:
Goals
Big idea
Key Message
Channels

…
Design and manufacture materials for communication, for example:
Key Visual
Landing Page
Viral Video
Banner OOH

…
Detailed execution plan. Allocate tasks, responsibilities, deadlines, budgets, etc.
And specific tactics to accomplish the goal.
Get ready to explode with an innovative IMC plan
Meet the communication goals, build the brand of the business
Consult Now
Our team
We are a team of experts with diverse perspectives, in-depth analysis of every issue for strategic goals and creative passion to design the best experience for your brand.
Member
Process of IMC Planning service in Malu
At Malu, we apply a strict, scientific and collaborative process to ensure the success of the project.
Step 1: RECEIVING & SIGNING
Malu received requests, detailed advice on suitable work items and signed implementation contracts.
Step 2: RESEARCH & ANALYSIS ONLY
Malu conducts a thorough analysis of your current marketing and communications activities, including: your target audience, competitors, market trends, and your current brand position.
Helps to understand the current situation, identify areas for improvement and form the basis for communication & marketing proposals.
Step 3: DETERMINATE GOALS
Clearly define goals and objectives, taking into account both short-term and long-term goals. Provides a clear basis for the IMC plan and helps prioritize activities.
Step 4: UNDERSTAND TARGET AUDIENCE
Get insight into your target audience. As a basis for adjusting communication and marketing activities to reach and interact effectively with the target audience.
Step 5: BUILD STRATEGY
Develop a comprehensive set of marketing and communications strategies that align with your goals, while taking into account your target audience and market trends.
Review all communication and marketing channels, including advertising, public relations, direct marketing and digital marketing…
Step 6: ASSESSMENT & ALSO RESOURCES
Evaluate existing resources, including budget, staff, and other resources, and allocate them appropriately to support your IMC plan.
Step 7: PLAN IMPLEMENTATION
Develop a detailed implementation plan that includes specific tactics, deadlines and responsibilities for implementing the IMC plan.
Step 8: PRODUCTION MATERIAL
Producing communication materials for IMC activities, including:
Key Visual
Landing Page
Viral Video
Banner OOH
Content Marketing
Email Marketing

…
Step 9: FEEDBACK & CORRECTION
Conduct presentations with businesses, get feedback and correct mistakes to reach the end goal.
NOTE: The feedback & correction step takes place during Malu's work.
Step 10: Acceptance & Handover
Coordinate with enterprises to take over and hand over the project.
NOTE: Malu is always ready to accompany businesses to implement IMC projects, helping businesses achieve their ultimate goals.


Detail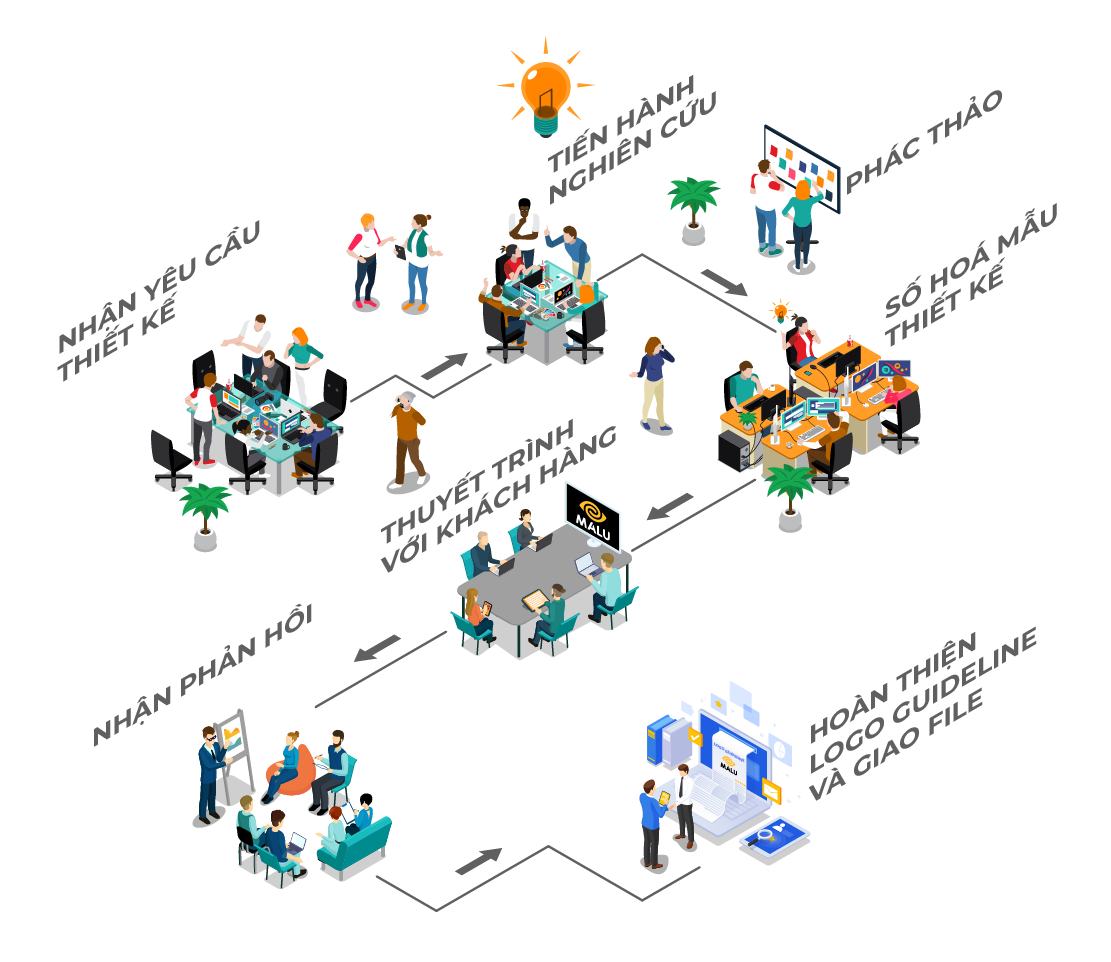 "You have a vision, Malu has experience in consulting & execution. I believe the results will break the limit."
See more our works
What customers say about Malu Design
4.8 stars from 163 reviews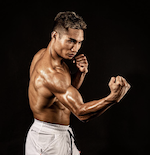 Van Hai Gym
I feel that choosing Malu Design is a very right decision, I myself find it quite difficult, especially with my company's media publications or brand identity, but when working with Malu Design I am very surprise with the ability to capture ideas, convey messages with high aesthetics in design and creativity. Wish Malu Design team more success!
Nguyen Van Hai
CEO/Vietnam Boxing Champion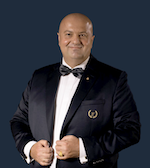 Hanoi Daewoo Hotel
Hanoi Daewoo Hotel is very satisfied with the professional and enthusiastic working style of Malu Design staff.
In particular, Hanoi Daewoo Hotel would like to thank the members of the design team for their efforts in creating a design product that has both value in form and meaning. Wish Malu Design more and more development.
Erwin R. Popov
General Manager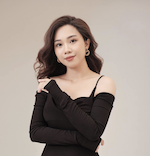 At Grupa Restaurant
On behalf of Lagrupa, I would like to sincerely thank Malu Design for accompanying Lagrupa since its inception.
It is very right to choose Malu Design because of its enthusiastic and well-trained staff, I am very satisfied with your company's service. We hope to work together on future projects.
Le Anh Ngoc
Manager
FAQ
Frequently asked questions
Connect now with Malu Design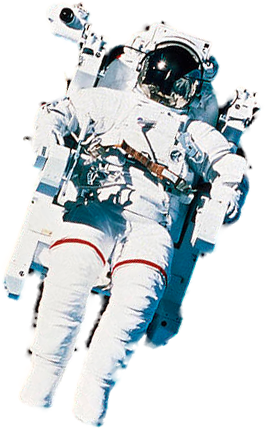 We are always ready to listen and offer the most suitable solution to your problem.