Logo design to elevate the brand
Do you want customers to see your professionalism from the first time they see your business?
You want customers to impress and easily recognize your brand? Let's start with professional logo design!
Contact Now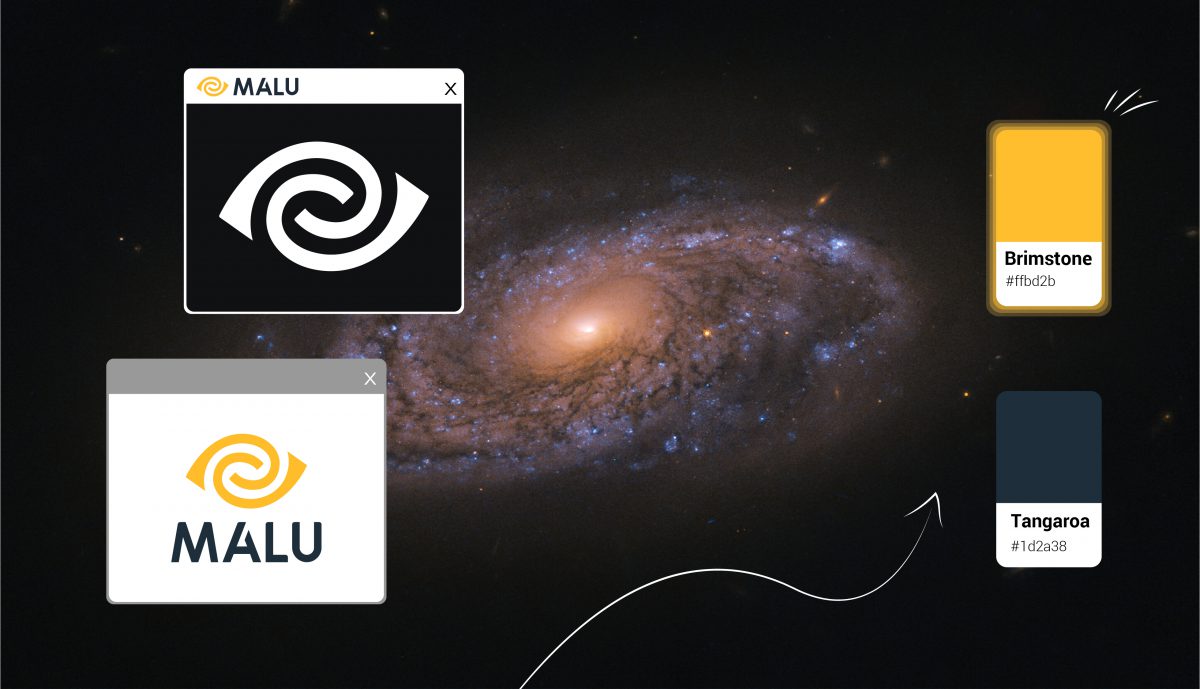 Lay a solid business foundation with a professional company logo design service
Malu Design provides professional logo design solutions to help businesses build sustainable brands, clearly show business goals and directions, and connect with customers.
Benefits of Logos for Brands
Every successful business needs professionalism. Logo is the first sign of that professionalism.

Make an impression with customers as soon as they "face to face"
The first touch point connecting customers and brands

Help your business stand out from the competition
An impressive, individually designed logo helps customers easily recognize your brand among hundreds of other brands.

Express strategy, vision, goals
A professional logo contributes to proving the capacity and stature of the business, supporting the building of a strong brand.

Make it easy for customers to "remember" your brand
Impressive, outstanding logos will attract customers' attention, making them remember the logo for a long time.

Increase the trust of partners, customers, investors
The brand owns a professional logo that makes customers trust and ready to accompany the brand.

Affirming the legitimacy and trustworthiness of the brand
Logo is established ownership, disposition, and logo will be protected by law.
Professional logo, classy brand!
The logo represents the current and future position of the brand
VIEW MORE PROJECTS
Logo Design Price
BASIC
$250
Suitable when you are formulating branding ideas.
Contact us
2 design options
Number of edits – unlimited
Standard logo format (jpg)
Logo transparent background (png)
Design file (ai)
Logo perspectives (signboards, materials)
Delivery time 3 – 5 days
PREMIUM
$500
Suitable when you expand your activities, raise your brand.
Contact us
3 design options
Number of edits – unlimited
Standard logo format (jpg)
Logo transparent background (png)
Design file (ai)
Logo perspectives (signboards, materials)
BASIC LOGO GUIDELINE
Brand meaning
Standard rate
Characteristic font
Characteristic color
Material regulations
Delivery time 7-10 days
BUSINESS
$1500
Enterprises and corporations aim to affirm the brand symbol.
Contact us
Unlimited design options
Number of edits – unlimited
Standard logo format (jpg)
Logo transparent background (png)
Design file (AI)
Perspective logo (signboard, material)
LOGO GUIDELINE
Brand meaning
Standard rate
Brand mark
Font
Color
Material regulations
Common mistakes
Featured graphics and applications
Regulations in joint venture, association
Regulations on companion brands
Regulations applied in identifiers
Delivery time 10-15 days
Our team
We are a team of experts with diverse perspectives, in-depth analysis of every issue for strategic goals and creative passion to design the best experience for your brand.
Team
Logo Design Process
Malu Design's logo design process has the most intuitive look at the brand personality and culture, capable of effectively transitioning from concept to finished design.
The logo design process consists of two stages:
Phase I: Analysis and Research
1. Research thoroughly about the business
2. Research companies in the same industry
Phase II: Logo design
Step 1: Get a brief of the design concept (Brief)
Step 2: Conduct research
Step 3: Start sketching
Step 4: Digitalize the design
Step 5: Presentation to customers
Step 6: Receive Feedback
Step 7: Complete the logo guideline and deliver the entire file to the customer.
see more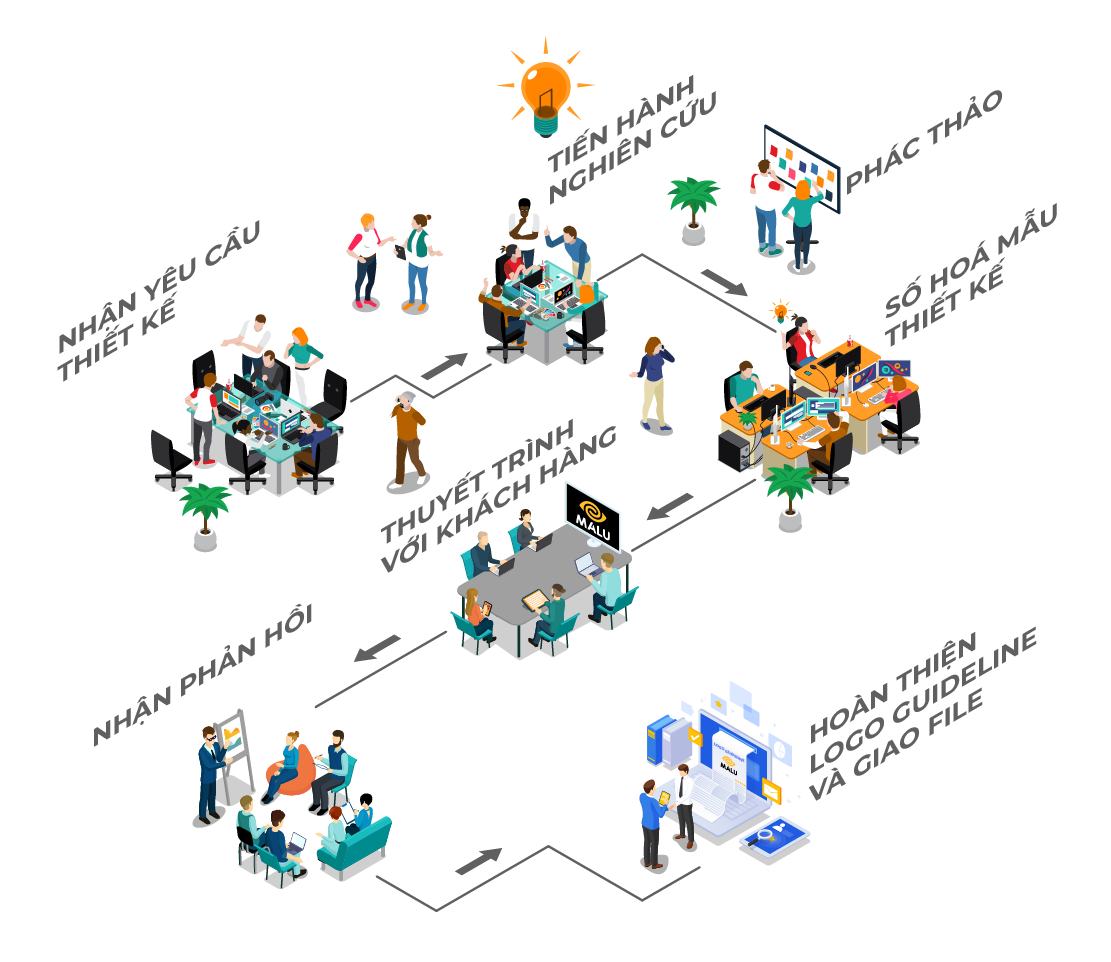 What customers say about Malu Design
4.8 stars from 163 reviews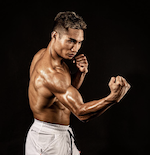 Văn Hải Gym
I feel that choosing Malu Design is a very right decision, I myself find it quite difficult, especially with my company's media publications or brand identity, but when working with Malu Design I am very
surprise with the ability to capture ideas, convey messages with high aesthetics in design and creativity.
Wish Malu Design team more success!
Nguyễn Văn Hải
C.E.O/ Nhà vô địch Boxing Vietnam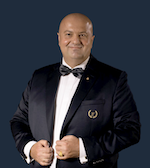 Hanoi Daewoo Hotel
Hanoi Daewoo Hotel is very satisfied with the professional and enthusiastic working style of Malu Design staff.
In particular, Hanoi Daewoo Hotel would like to thank the members of the design team for their efforts in creating a design product that has both value in form and meaning. Wish Malu Design more and more development.
Erwin R. Popov
General Manager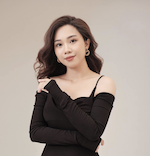 La Grupa Restaurant
On behalf of Lagrupa, I would like to sincerely thank Malu Design for accompanying Lagrupa since its inception.
It is very right to choose Malu Design because of the enthusiastic and well-trained staff, I am very satisfied with your company's service. We hope to work together on future projects.
Lê Ánh Ngọc
Giám đốc
FAQ
Frequently Asked Questions
Connect now with Malu Design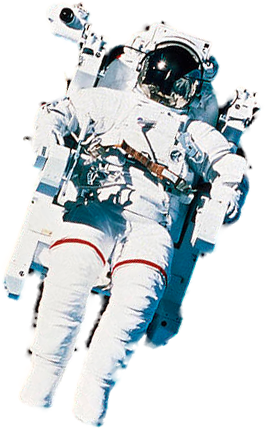 We are always ready to listen and offer the most suitable solution for your problem.

Blog of Malu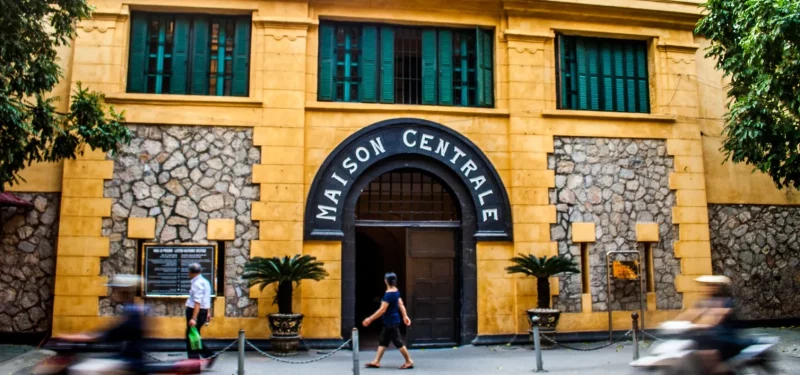 In today's context, when historical knowledge is still considered dry, difficult to remember and seemingly
blog