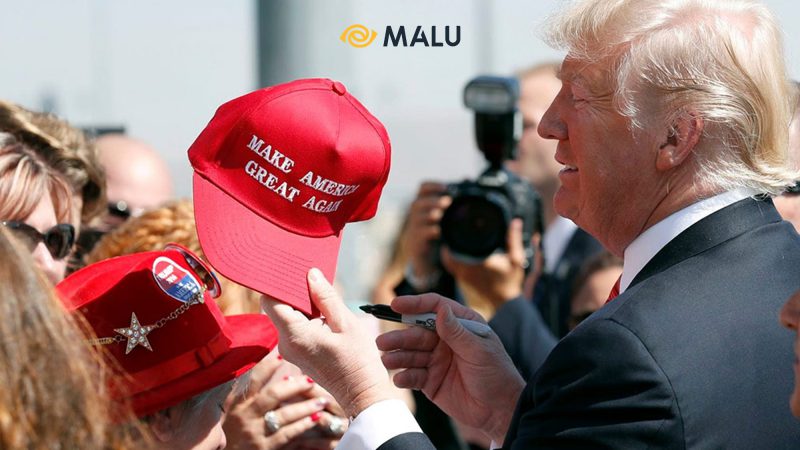 What impresses and reminds you when mentioning a brand? Brand name, Logo, color or a slogan or tagline comes as soon as you see their products or services.
Slogan is an important element in the brand, helping to position, express the mission vision as well as make it easy for customers to imagine the values ​​that the brand is providing.
Slogan is a very familiar keyword for marketers. So what is the Slogan? Malu Design will give you a clearer definition of Slogan, its importance and how to create an impressive Slogan in this article.
What is a slogan?
Slogan is a short but attractive sentence, contains no communication message, is the "priceless brainchild" of a brand.
A slogan that can survive over time and stand firmly in the minds of customers needs to carry an impressive message and arouse customers' imaginations about its products.
The importance of the slogan for the brand.
Slogan is an integral part of the brand. Slogan is a lighthouse, playing a strategic role in all marketing activities in any form or stage. A good slogan will highlight the brand image and have the ability to win customers' trust for the product of the business.
Here is an important characteristic that an effective slogan can bring to the brand:
1. Positioning customers and increasing brand recognition.
Brand name – brand name, a   striking logo design , and a catchy slogan are the three key components of branding. Therefore, having a prominent slogan will definitely help you increase your sympathy, and impress your customers.
>>>  7 Types of brand names you need to know
2. Build a good relationship with customers.
Slogans can help increase customer trust in the brand, as a visual introduction to the target audience of the business.
3. Make your brand stand out.
Having a catchy slogan will help you stand out from your competitors. It creates a unique identity for your brand that exists in people's minds. They can immediately recognize your brand just through the slogan without the need for the appearance of the product or the brand name attached.
Example slogan: "I'm lovin' it" people will immediately recognize as McDonald's .
4. Help increase sales for the brand's products.
An effective slogan will say a lot about the product such as: What the product is, how is its quality, and what benefits do users get from it.
It's how consumers look at a product. So having a catchy slogan that stands out will be an effective way to increase sales for your product.
What is an impressive slogan?
An impressive slogan will meet certain criteria. First, it must be easy to remember, which means that the slogan needs to be able to evoke in people's minds at any time. This will be based on the frequency of the slogan appearing in the brand's communication campaigns.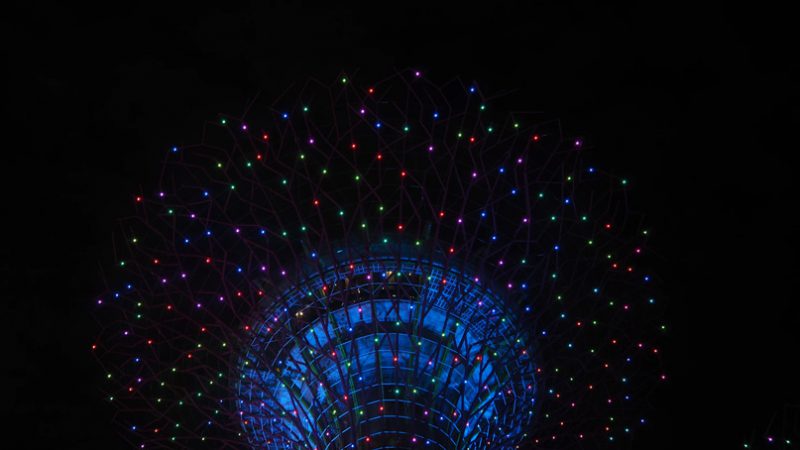 The characteristics you need to show in your business's Slogan:
1. Short and concise
There is absolutely no stereotype or rule that says "how many words should a slogan be". But after years of research, experts have shown that readers tend to pay little attention to long sentences.
With a short word count, readers will memorize it much faster. However, being brief is not enough. A good Slogan must be short but still carry the full message of the brand.
2. Use simple, clear and understandable language
There have been many short Slogans in the world that must be added with "interpretation" to help readers understand the meaning that businesses want to convey to consumers.
Even many Slogans do not convey the message, leading to misunderstandings about the products, services and businesses that they provide.
Therefore, you must pay special attention to the interpretive aspect of the Slogan's words. The easier and simpler it is to understand, the deeper the message will be in the mind of the customer.
3. Must ensure the truthfulness of the Slogan
Honesty is always the most important thing in any field. Does your business comply with its commitments in the Slogan? If not, it's time to review and change the Slogan.
Good slogans of famous brands
1. KFC's Slogan: It's Finger Lickin' Good
KFC is the second most famous fast food restaurant brand in the world after McDonald's. KFC's slogan was born after an audience called and complained to manager Ken Harbough that Harman – the CEO of KFC was licking his fingers while eating chicken on TV ads.
Harbough replied, "Well it's finger lickin' good" and the phrase became KFC's slogan and was immediately accepted.
The meaning of this slogan is very interesting: when eating, we can "lick" the taste of fried chicken on our fingertips so that we can feel the taste of fried chicken in the most authentic way.
It can be seen that FKC has been very smart when using this slogan because it evokes the imagination of customers when thinking of the KFC fried chicken brand.
2. Adidas slogan: Impossible is nothing
"Impossible Is Nothing" is Adidas' most famous slogan, inspired by the quote of boxing legend Muhammad Ali. He is also the brand ambassador of Adidas in this Slogan campaign to convey the entire message of Adidas about supporting the top athletes of the world sport.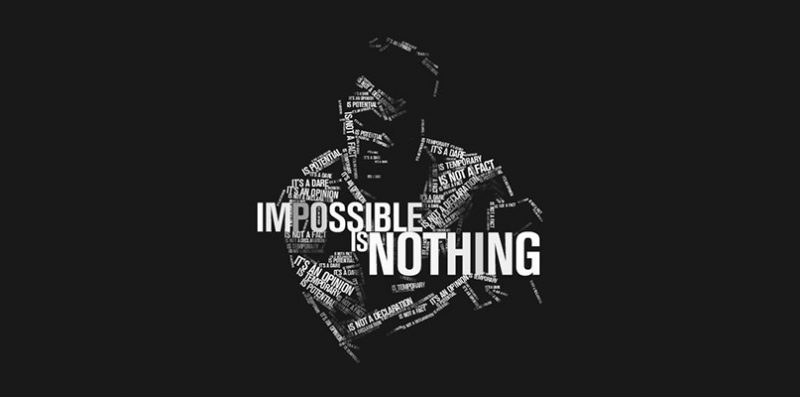 Adidas not only brings practical benefits to consumers, but through it, creates customers' feelings for Adidas. The goal of "IMPOSSIBLE IS NOTHING" is to promote the sport movement, encouraging people of all ages to participate and experience the joy of sport.
3. Slogan của Maxwell House: Good To The Last Drop
This slogan was born by accident: Franklin Roosevelt, the former president of the United States, on a boat trip to the Mashiville area fair, was offered a hot cup of coffee from Maxwell House. It tasted so good that the former president exclaimed: "Good to the last drop". That accidental statement opened a new page as well as the popularity of this coffee brand.
This quote was used by Maxwell as a slogan and perhaps, it is much more famous than the name of the brand.
4. Slogan của Disneyland: The Happiest Place On Earth
Disneyland is undoubtedly the top theme park in the world. The park is associated with very close characters such as Mickey Mouse, Donald Duck, or princesses.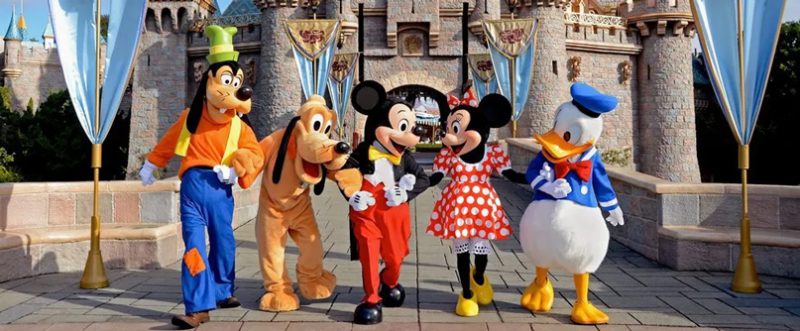 With the essence of a park serving all families and ages, Disney created a slogan that is easy to remember and resonate with everyone. It reminds readers of the most interesting park on the planet.
5. KitKat's Slogan: Have A Break, Have A KitKat
In 1973, KitKat appeared with the product positioning as a chocolate bar that people could bring to the office and enjoy it during their break.

KitKat is smart to use the word "Break" from the beginning because it both means break time and the act of breaking the KitKat bar. Thereby it also forms the habits and behavior of customers every time they enjoy a KitKat bar.
6. Slogan của AirAsia: Now Everyone Can Fly
A good slogan not only carries the typical message of the business but also gives customers the reason why they should choose their products and services.

With the message "Now Everyone Can Fly", low-cost airline AirAsia has reflected exactly what they want to convey.
7. Slogan của BMW: The Ultimate Driving Machine
Considered as one of the best Slogans in the car industry, BMW seems to have strengthened its brand image with boldness and power.
This slogan also wants to remind that, BMW always tries to give customers an excellent quality product with perfect beauty.
8. Intel Slogan: Intel Inside
"Intel Inside" affirms the position and makes the success of the Intel brand. Intel is an integral part of computer brands worldwide.

And recently the company has changed its slogan with a new one "Look Inside". The slogan makes people ask themselves the question "What's inside". Intel's message is that Intel is the sole supplier of computer chips. Inside the computer is always an Intel chip.
9. TH True Milk's slogan: Truly natural
This is a highlight for the TH True Milk brand. What TH wants to show through this message is to focus on its dairy products that are derived from green pastures and its modern technology.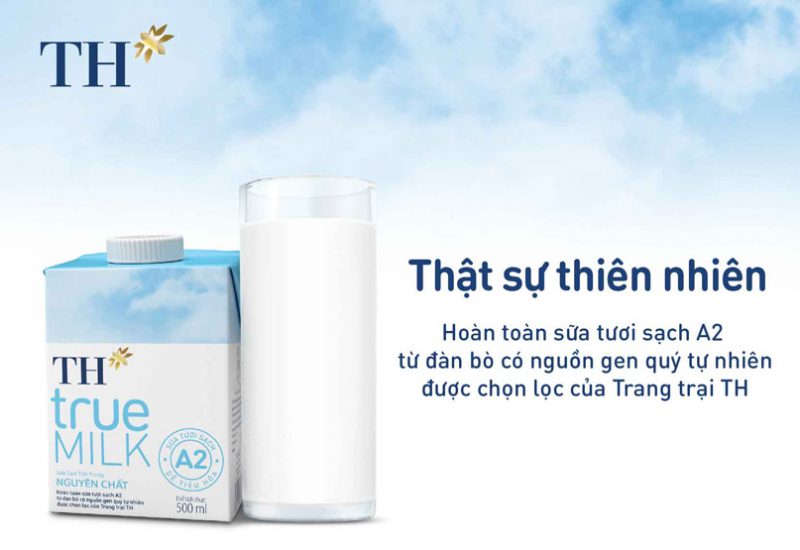 TH True Milk has just emphasized its milk as "pure" and affirmed the quality of the product.
10. Slogan của Aston Martin: Power, Beauty and Soul
Like BMW, Aston Martin knows who their target audience is. But unlike the competition, Aston tells a very different story.
It's all about soul, heritage and art – because a car is more than just a driving tool. It is also very much integrated into the lifestyle and consciousness of the driver.
11. Slogan của Burger King: Have It Your Way
Burger King once ranked second in the hamburger market in the US, just behind McDonald's. Starting its advertising campaign with the tagline "Have it your way" in 1974, this was almost a challenge and mockery of Burger King about the way of working in the "mass production" method of hamburgers. of McDonald's.

For Burger King, eating is an art and the person enjoying the art is a craftsman, so let's "Have It Your Way". This can be considered the most successful marketing campaign, contributing to strengthening their number two position.
12. Apple Slogan:  

Think Different
Surely many people are still wondering, which Apple product this Slogan belongs to. In fact, this is the slogan of the whole brand, used by Apple from 1997 to 2002.

It was Apple's momentum before turning into a technology tycoon.
13. McDonald's Slogan: I'm Lovin' It
The "I'm lovin' it" campaign was launched by McDonald's in 2003 and it remains with the brand to this day. This is a great example of a synergy between a brand and a customer.

Mcdonald's products may not be the healthiest option, but that's not what McDonald's is all about – it's its love of taste and convenience.
15. L'OREAL's Slogan: Because You're Worth It
L'OREAL has one of the most famous advertising slogans ever created. Women always want to look beautiful and confident.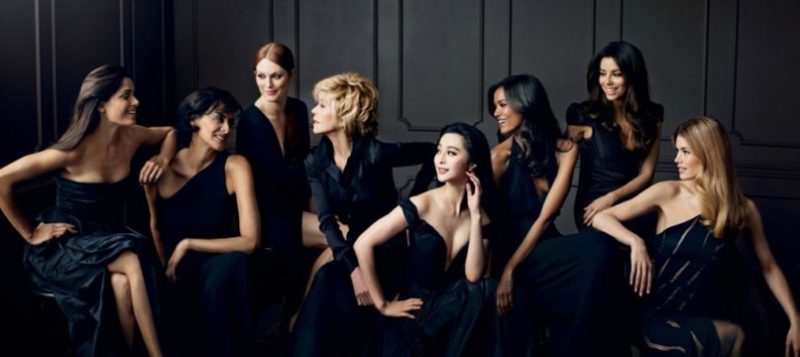 L'OREAL has the perfect slogan for their beauty products. This slogan shows that they are valuable, women don't have to buy their products to become more beautiful because they already are.
16. Slogan của The New York Times: All the News That's Fit to Print
It was created in the late 1890s as a protest movement against anonymous news publications. The New York Times is not advocating sensationalism. Instead, it focuses on facts and tells important stories that will help provide accurate knowledge to the audience.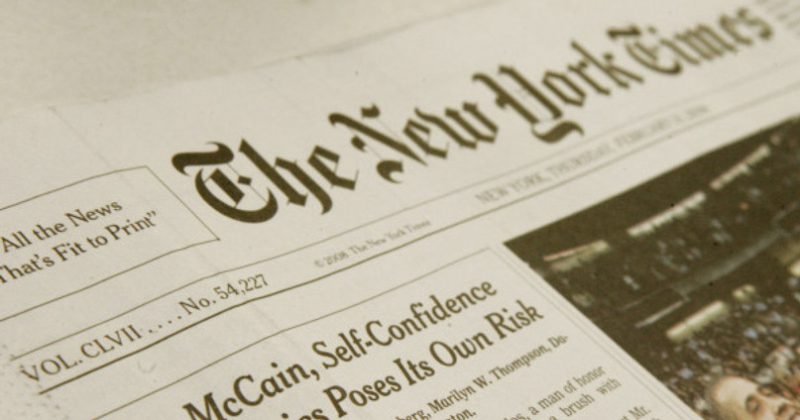 This helps it go beyond a regular news syndicated newspaper. It's also a place of trust. Although the New York Times did not use the slogan when it started, it was created at a time when it was most needed.
17. Slogan của M&M: Melts in Your Mouth, Not in Your Hands
This is a brand that doesn't take long to realize its core values. How does a piece of chocolate really stand out from other chocolates?
In this case, creating a hard shell covered with chocolate was a groundbreaking and creative idea. It just melts when put in your mouth and you can take it anywhere without any other hassle.
18. Slogan của MasterCard: There are some things money can't buy. For everything else, there's MasterCard
MasterCard's two-sentence slogan was created in 1997 but part of the advertising campaign was introduced in 98 countries and 46 different languages. The first broadcast was a television commercial that aired in 1997: "A father takes his son to a baseball game and pays for everything, but the conversation between the two is priceless."
In a sense "Priceless" became a viral campaign. Today, "Priceless" is considered the tagline of MasterCard.
19. De Beers Slogan  

: A Diamond Is Forever
In fact, a diamond is worth less than 50% of your money. So how can diamonds become the symbol of wealth, power and romance today? All because De Beers had a   great branding strategy .

Four iconic words: "A Diamond Is Forever" has appeared in every De Beers ad since 1948 and it was voted the best slogan of the century in 1999. It conveys the perfect sentiment. for the user, like diamonds, is eternal. It helps people never resell their diamonds.
20. Slogan của California Milk Processor Board: Got Milk?
While most people know about the "Got Milk" campaign, not everyone knows it is launched by the California Dairy Council.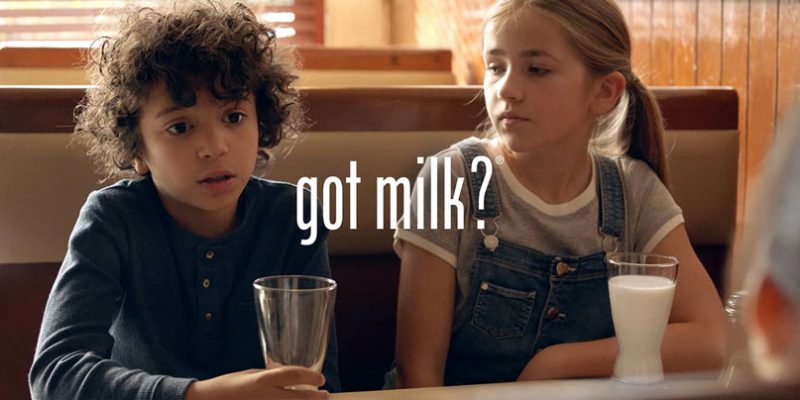 The campaign was initially designed simply to counter the rapid rise of soft drinks and fast food. CMPB wants people to return to drinking milk to maintain a healthier life.
21. Slogan của Dunkin' Donuts: America Runs on Dunkin'
In April 2006, Dunkin' Donuts launched the most significant repositioning in company history by triggering a multi-million dollar advertising campaign with the tagline: "America Runs on Dunkin'".

The United States is one of the largest coffee consuming countries in the world. Donuts is known for selling donuts, but at the same time coffee products are also very popular. The campaign revolves around Dunkin' coffee and how Americans must enjoy it as refueling for a busy day.
>>>  What is Brand Activation? Implement Brand Activation
22. Slogan của Walmart: Save Money, Live Better
This slogan is Walmart's affirmation to their competitors: My products are cheaper. By spending less, customers get a better product and experience.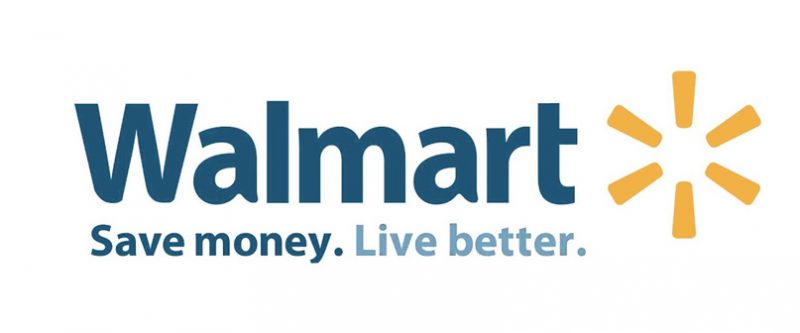 Short and concise, this is a prime example of an impressive slogan.
23. Slogan of EA GAMES: Challenge Everything
This slogan makes gamers pay attention to it. Most of EA's games are competitive games: Soccer, Racing, Fighting,.. The slogan is like a challenge, a competition for each player to be on top.
24. Subway's slogan: Eat Fresh
This famous slogan is easy to recognize. Subway does exactly what the slogan has set out. Fresh bread is made every day, vegetables are cut every morning, biscuits are baked every day, etc. Customers want fresh, not frozen food and are ready to eat anything if it is new.
It can be said that attractive slogans often bring many benefits to your company.
25. Slogan của Las Vegas: What happens in Vegas, Stays in Vegas
One of the most famous slogans, Las Vegas gives customers the idea that whatever they do in Vegas will have no consequences, it will not follow them back to normal life.
The city of Las Vegas has its own impressive slogan.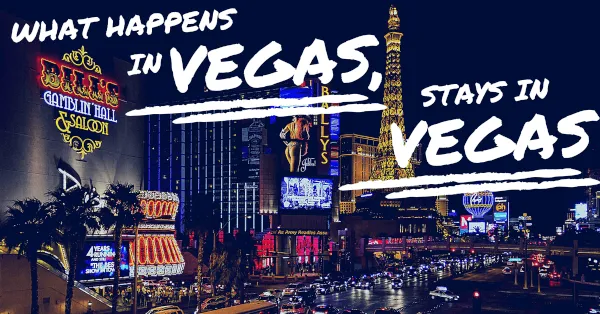 26. Slogan của Red Lobster: SeaFood Differently
Even restaurants can use puns. "Seafood" or "See food" have similar pronunciations. This slogan left a lot of impressions as soon as readers discovered this play on words.