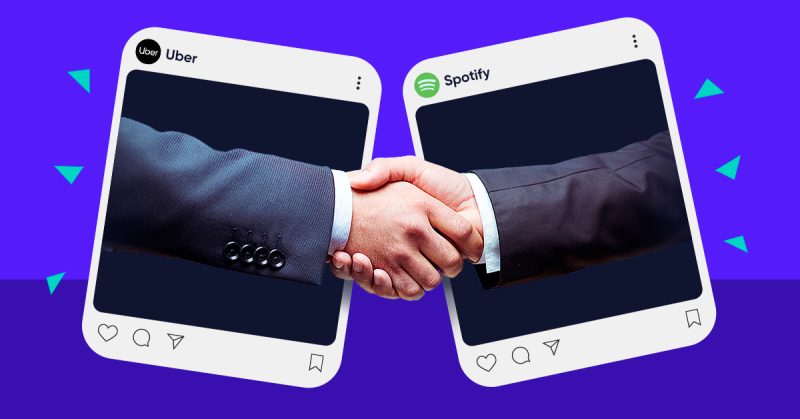 In marketing strategy, Co-branding is nothing too new, but in recent times, it is still widely used to increase brand presence and attract more potential customers. Today we will help you understand what is Co-Branding concept ? Some famous successful Co-Branding deals in the world are reviewed in the following article.
1. Relevant information about Co-Branding
1.1. What is Co-Branding?
Co-branding, also known as co-branding, is simply understood as an alliance of two brands together to combine more services or products of both to create new products or marketing through cooperation. force. Co-branding in other words simply means that both parties cooperate in terms of mutual benefits.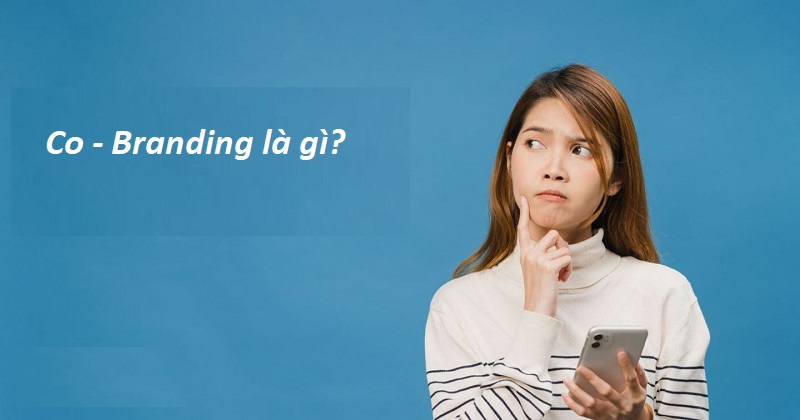 1.2. What are the benefits of Co-Branding?
Both brands combine strategic strengths as well as business resources to produce products that are superior in value to each brand's reputation in the market. Since then, a huge source of profit has been obtained in the absolute trust of customers.
The target market is expanded and the ability to satisfy customers' needs is also increased. Since then, the process of introducing new product development will be widely welcomed and financial goals will also be clearly achieved.
When there is a combination between a domestic enterprise in the country and a foreign brand, supporting that foreign brand has the most optimal cost in the newly exploited market. Accompanying that to serve the process of finding and accessing information available in the market from which risks are reduced and royalty income is generated.

Co-branding for domestic brands offers many opportunities for them to access new technology and financial resources to have high value for products. In addition, customers also build more trust and influence on the brand is also enhanced through brand with partners or other marketing campaigns.
1.3. Co-Branding Classification
It is also quite diverse in the cooperation between other brands and mainly consists of 4 types, each with different selection criteria or business orientation. So what are the main forms of co-branding?
Ingredient co-branding, also known as component co-branding, Same company co-branding, joint-venture co-branding, multi-sponsor co- branding – Multi-sponsorship co-branding.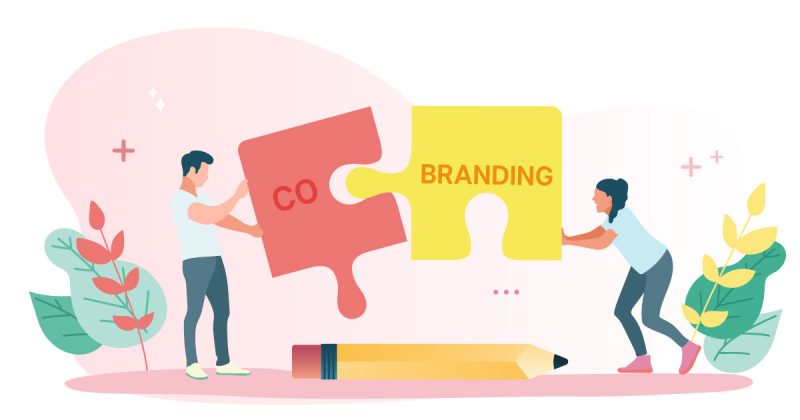 2. Check out the successful and famous Co-Branding deals in the world
2.1. GoPro and Red Bull
RedBull specializes in selling energy drinks and Gopro specializes in selling action cameras. It seems that these two product lines have no similarities, but these two brands have one point that can connect with each other, which is that they both produce products aimed at adventurous customers. , adventure or action. Therefore, in advertising campaigns, that is also the factor that makes these two brands a great combination for many sports leagues around the globe.
In the co-branding campaign, what are the main actions of RedBull and GoPro?
Gopro equips adventurers and athletes with action cameras so that during adventure or competition they can capture every moment.
And RedBull provides athletes with energy drinks and sponsors tournament operations when it applies its influence.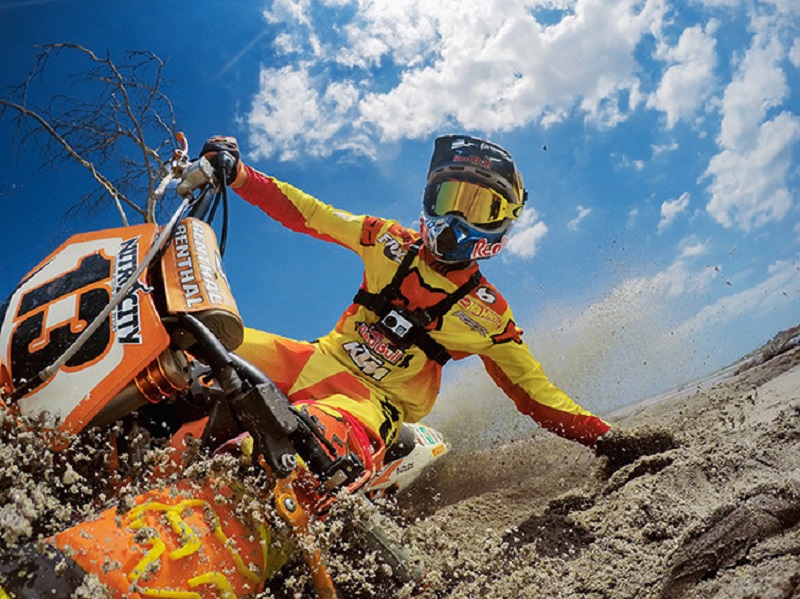 In addition to the expectations of both sides, the campaign still took place with a certain success and received high praise from experts, attracting audiences around the world to watch with tremendous attraction. The most outstanding of all the events that took place was the challenge of Felix Baumgartner wearing a RedBull brand costume and using a Gopro to jump to the earth's surface from outer space. Both brands achieve their goals through that success.
Time passes, but the organizers of extreme sports or adventurers or action studios, the first choice is still the Gopro plane. Besides, in the energy drink market, Redbull also holds the top 1 position on the list.
2.2. BMW and Louis Vuitton
The two brands don't have anything in common, like Louis Vuitton is a handbag and suitcase maker and BMW is a car maker, but they have something in common. Both brands have in common towards the high-end luxury segment, affirming their own values. When both businesses noticed this similarity, they jointly implemented a Co-branding campaign.
In particular, Louis Vuitton will exclusively design a set of bags and suitcases including 4 pieces to make the trunk area really fit. As for BMW, developing and launching a sports car called the BMW i8. This combination has produced an impressive set of products that have attracted even guests in the matter of spending that must always be considered, not only the luxurious and aristocratic people who like to spend on beautiful things of the elite. .
If you think it's too expensive to buy a brand bag for about $20,000, now customers can spend $180,000 to buy that bag with a luxury car. Louis Vuitton's sales increased thanks to this campaign while BMW's market share increased as the new model went on sale.
2.3. Boeing and GE
GE is a large-scale brand in jet engines and Boeing is a famous manufacturer of aircraft and spacecraft. In addition, for Boeing, one of the important strategic factors is the jet engine, while GE can enhance its brand value thanks to Boeing.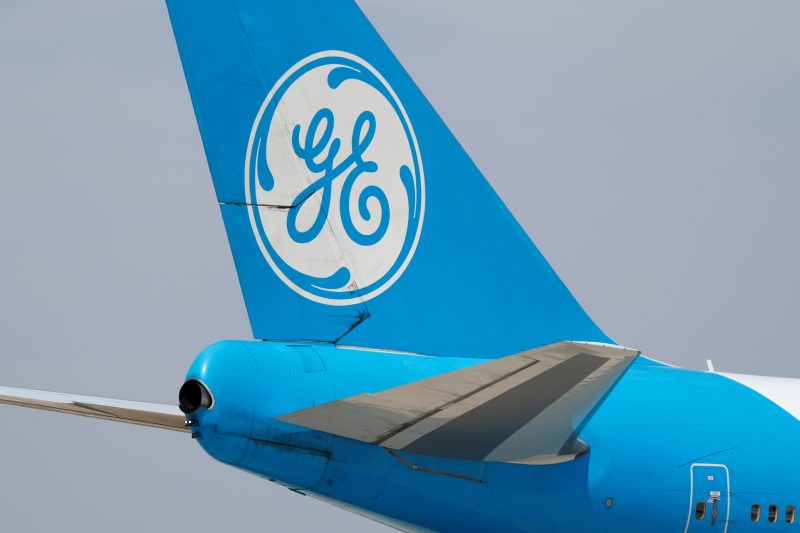 The two businesses gain a lot of value thanks to this cooperation. Aircraft distribution partners rely on Boeing through emphasizing when the engine is in use. As for GE, which has a stable and strong source of output product consumption, in the corporate market, the reputation is also promoted and known by many people.
2.4. Bonne Belle and Dr Pepper
There are many new flavors in Bonne Belle's Lip Smacker lip balm such as lemon, raspberry, green apple since 1973 that have been famous everywhere. However, that is not enough for them and to launch more unique lip balm products with new scents, they have partnered with Dr.Pepper a beverage brand.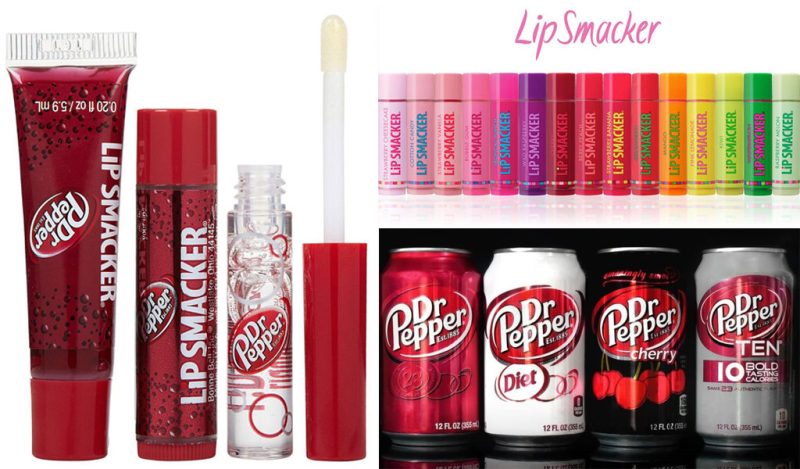 So what results does this Co-branding combination bring? Since the day they launched a new lip balm line, it has brought many great successes, until now it is still a product trusted by many young teenage girls.
Recently, we have shared with everyone an overview of  what Co-Branding is  and the successful and famous co-branding deals around the world. If you have any questions, please leave a message so that we can receive a timely response.