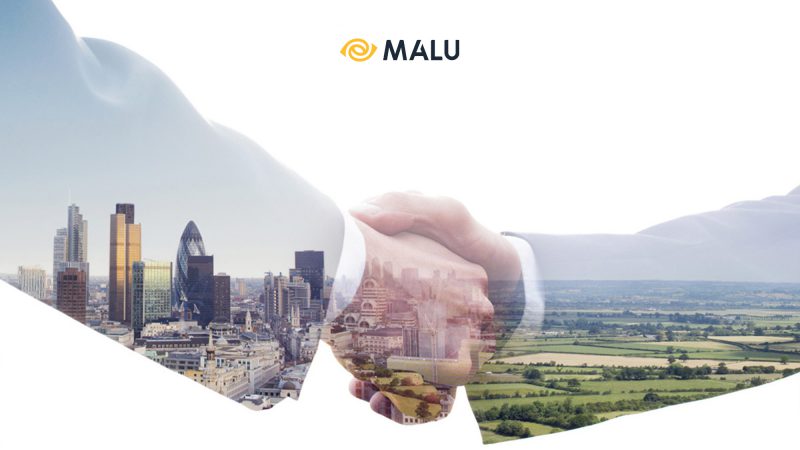 The public today not only evaluates a good brand by its annual cash value, but also by its impact and responsibility on society as a whole.
In recent years,  CSR (Corporate Social Responsibility) , also known as  corporate social responsibility  is a term repeated many times. Cases such as businesses discharging untreated waste into rivers and lakes, detecting excess chemical residues in food have made the public even more concerned about the issue: corporate responsibility for sustainable development of the community.
So   what is CSR ? Benefits of CSR for businesses? How to build a  socially responsible business? These questions will be answered by Malu in the article below.
>> See more related articles:
1. What is CSR?
CSR  (or Corporate Social Responsibility ) is a model in which businesses take their impacts on society and the surrounding environment as a guideline for their business activities.
Some popular CSR goals today we can mention as:
Minimize impact on the environment

Increase employee volunteerism

Donations to charities…
Corporate social policy will gradually help businesses form a sense of responsibility towards society – including themselves, related partners and the public.
By practicing social responsibility, businesses will become more aware of their impact on all aspects of society – economic, social and environmental.
Through charitable activities and volunteer campaigns, businesses are not only contributing benefits to society – but they also have the opportunity to promote and build their own brand.
In fact, balancing the economic problem with limiting the bad impacts of businesses on the community and environment is not an easy job. Businesses are always affected by many sides.
Impact from shareholders:

  According to shareholders, every effort that a business makes must be directed towards one ultimate goal: Maximizing profits. Shareholders are the ones who invest money in the business, and they must be the ones to enjoy the fruits of the business's efforts.

Impact from business stakeholders:

  Business stakeholders here are  

customers, suppliers, social community, environment, employees, etc.
Sometimes her wishes go against the wishes of society, the community and the environment surrounding the business. The requirement to build a standard wastewater treatment system from society can cost businesses a lot of money, reducing the amount of profit that shareholders can earn for themselves.
Based on the impacts from the second object, the  CSR business model  was created with the desire to balance economic problems with the environmental and social impacts that businesses may cause.
2. The importance of building a socially responsible business
Building a socially responsible business model is very important for any business.
All efforts to build a brand's reputation can be ruined within a single note, if they unfortunately cause a bad impact on the surrounding community.
Lessons on Vedan and the story of discharge into Thi Vai River (Dong Nai) are still valid. Since being a famous MSG brand, competing equally with Ajinomoto, just because of a "stain", Vedan has not yet regained its reputation and inherent position, even though the matter has been resolved. from more than 10 years ago.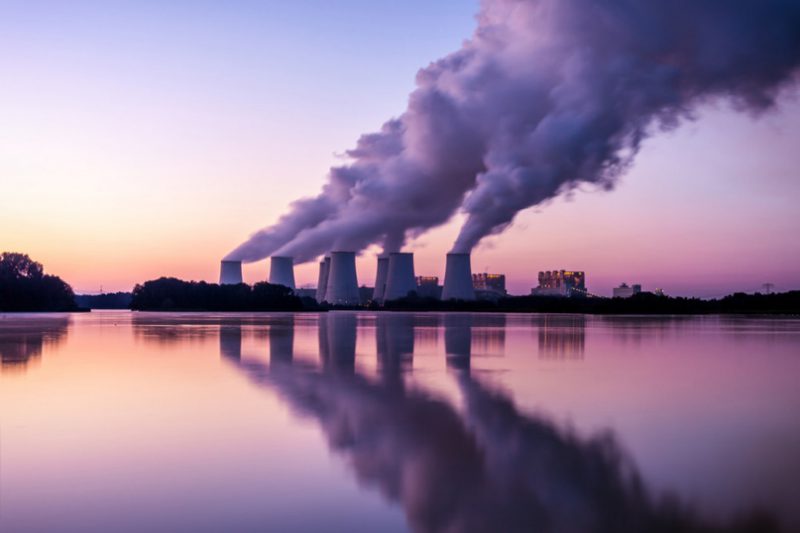 Before the power of the Internet and social networks, information is spread quickly. Any negative behavior of the business will inevitably be recognized and judged by the public. Building a socially responsible brand model becomes even more important and urgent.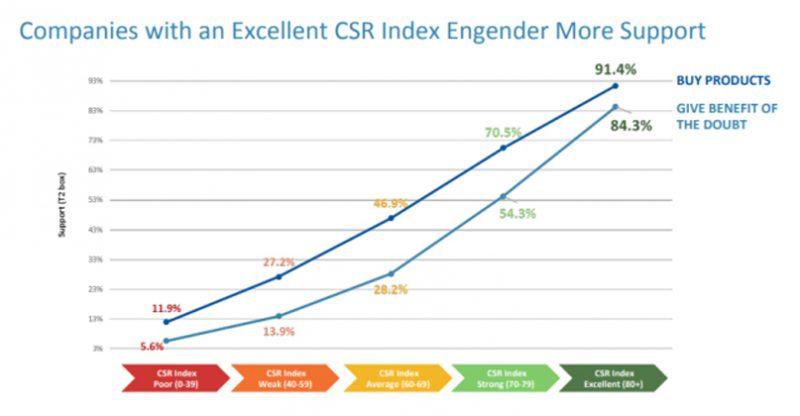 In addition, with the reputation of being a responsible business to the community, they also earn more revenue than their competitors. According to the statistics of  Reputation Insitute  (2017), an organization that researches the reputation of brands, up to  " 91.4% of customers  decide to choose to buy products from brands with a reputation for being socially responsible. ",  and  " 84.3% of customers  trust businesses with social responsibility when they fall into a crisis of trust".
>>> Brand Trust – Building Brands From Customers' Trust
3. The role of social responsibility in business
Many companies today always attach importance to CSR when building a brand image. Because today's customers will often prefer to use the products and services of businesses with a better social reputation. It is for that reason that CSR is one of the most important factors in all public relations activities of enterprises.
Katie Schmidt – founder and lead designer of Passion Lillie fashion shared about the great benefits of applying CSR on Business News Daily: "Public awareness of a business is very important to us. with long-term success. A positive brand image is one of the important foundations for building a company's name."
Here are six benefits of corporate social responsibility:
•  Improve brand image:  When customers see evidence of corporate responsibility to society, they tend to respond more positively to the promotional message of the business. Along with that, customer loyalty will be enhanced, sales will also constantly increase. A company or brand with high social responsibility will make it easy for customers to choose that product among countless other options on the market.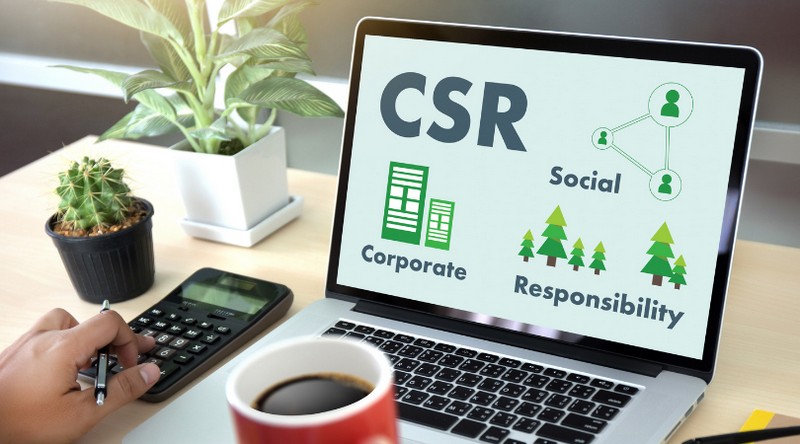 •  Saving operating costs:  The optimal investment in the operation process will help the company save operating costs. At the same time, they will also reduce the negative impact on the environment.
•  Boost employee morale:  When the business demonstrates ethical behavior and a sense of social responsibility. This will give an incentive to act similarly according to common standards of behavior. The spirit of commitment and commitment to the business increased. The employee turnover rate will also decrease significantly.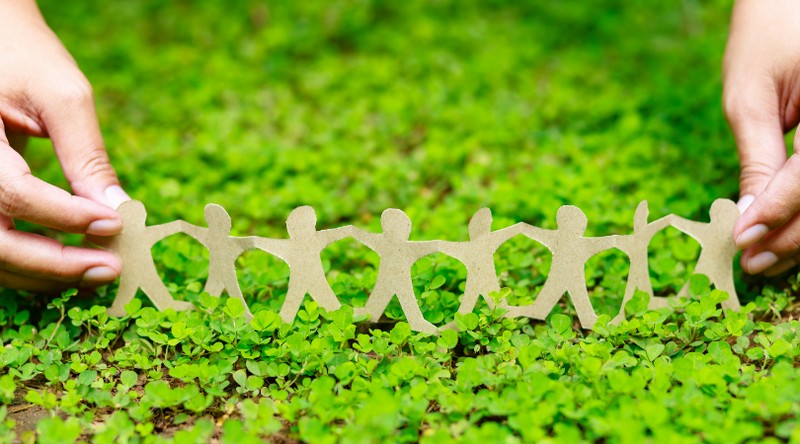 • Easier access to capital:  In fact, investors are often sympathetic and willing to support and invest in businesses with more comprehensive CSR policies.
•  Reducing legal burden:  Thanks to corporate social responsibility  ( CSR), the foundation of relationships with legal authorities becomes strong. As a result, these policies will reduce the management burden for businesses.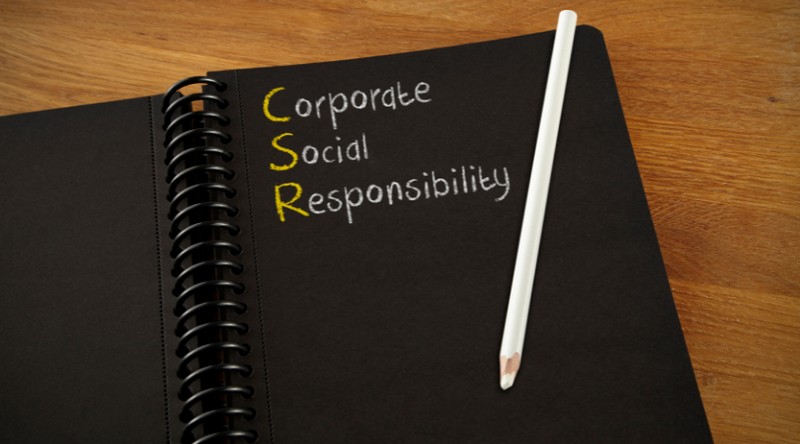 4. Corporate CSR approaches
Recognizing the importance of CSR in business activities, many businesses apply different types of CSR to meet the wishes and aspirations of the community and society:
#1: Economic obligations:
This is the most basic level of business to show its responsibility to the community. The task is very simple: How does a business ensure that employees are fully paid, fulfill tax obligations to the state, etc.
#2: Obey the law
This is a higher form of CSR than level 1. Enterprises not only have to fulfill their financial obligations, but also have to comply with all legal issues, such as not trading in state goods. ban, do not use child labor, …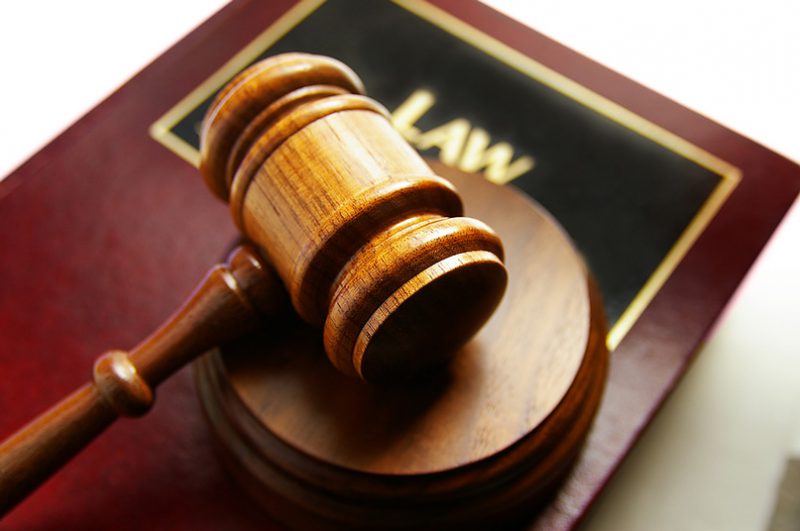 #3: Moral responsibility
Obeying the law is one thing, taking care of the ethical aspects is another. At this level, the obligation of the enterprise is to regularly consider the issue of increasing the salary and bonus of employees, creating jobs for those who are unemployed, and limiting transactions with companies that are not responsible for them. society,..
#4: Responsibility to contribute to the community
This is the highest type of CSR. Businesses that apply this approach conceive: The co-benefits they earn come from the community and the surrounding environment. Enterprises must be responsible for giving back to society in many forms, such as performing charity activities, building welfare works, planting trees to cause forests, etc.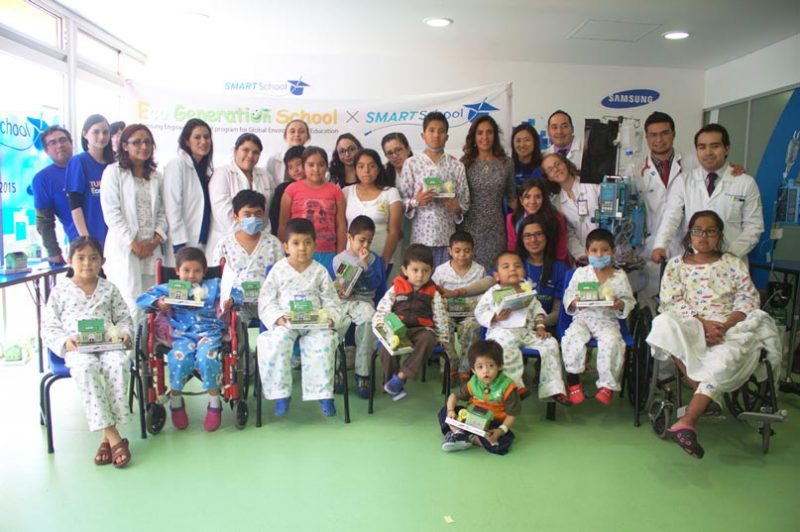 If we just look at it, we can see that CSR is quite simple for businesses to apply to their businesses. But in reality, there are many factors that can hinder a business from fulfilling its obligations. So how can you build a  socially responsible business ? That is the content of the next item in the article.
5. Building a socially responsible business
Building CSR requires businesses to spend a lot of effort, time and money. It's a long story, not just a run-of-the-mill event or two. Here are some ways to present yourself as a responsible business:
Start with small things
Doing charity activities is not an easy thing, especially for small businesses. But your business can completely start social impact activities with small jobs.
Even with the number of millions of money asking the needy families around your business office, it is enough to make a difference.
Starting out in a small local area, then spreading it out as your business grows is a great way to slowly build and maintain a reputation.
Show your responsibilities to the community with employees
Engaging employees with corporate philanthropy is a smart way to do it. This approach both helps employees see that they can also contribute a voice to the operation of the business, and helps them connect and really enjoy what they are experiencing.
Businesses can empower employees to choose the volunteer activities they want to do, choose the unfortunate circumstances that the business comes to support, set up a department in the company specializing in CSR activities, etc.
>> See also:  Employer Branding – Employer Branding
Make customers a part of CSR activities
This is a new way to do it, but the results can be surprisingly high.
Take the example of Coca-Cola. In 2011, realizing the harmful effects of plastic waste on the environment, Coca collaborated with Facebook to place 1,000 trash cans in Israel. Not stopping there, participants were encouraged by Coca to check in their photo next to the trash cans where they put water bottles, share it on Facebook, and call on their friends to do the same.
Coca – Cola's actions have engaged customers in their charitable actions, making them part of the campaign. Coca's advertising campaign has also contributed to changing Israeli people's garbage habits, helping them to protect the surrounding environment, and slowing down the process of global warming.
Customers who are directly involved in CSR activities will have more sympathy for businesses, because they themselves have contributed to making the world a better place. Over time, the favor will translate into indiscriminate shopping behavior.
6. Things to avoid when building CSR
When carrying out CSR-related activities, you need to pay attention to some issues as follows:
Avoid doing charity activities just for marketing purposes. This may mislead the public, that: You do these activities just to polish your name, not for the sake of contributing to the community.

Avoid organizing volunteer activities when you do not have enough resources to do so. Instead, you should directly donate to reputable charities. Hosting a "half-hearted" event can seriously damage your business's reputation.

Avoid taking actions that may harm the environment when organizing volunteer activities. You think that planting trees will contribute to protecting the environment, but if you choose a tree that is not suitable for the soil, the surrounding environment may be destroyed.
7. Large enterprises are socially responsible in practice
Here are a few prominent names that have taken corporate social responsibility on a large scale:
LEGO
LEGO has invested millions of dollars in tackling climate change and reducing waste. LEGO's environmental efforts are also reflected in efforts that include reducing packaging, using sustainable materials and focusing on investing in alternative energy sources.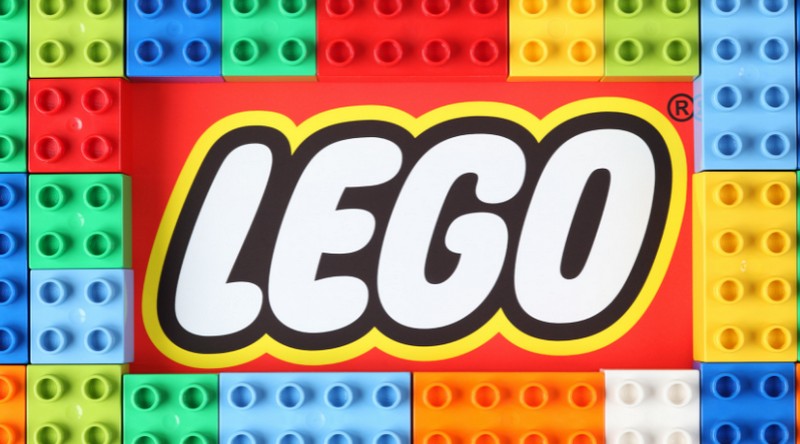 Johnson & Johnson
The Johnson & Johnson Group is also focused on reducing its environmental impact by investing heavily in various alternative energy sources. On a global scale, Johnson & Johnson also offers many policies to provide safe and clean water to the community.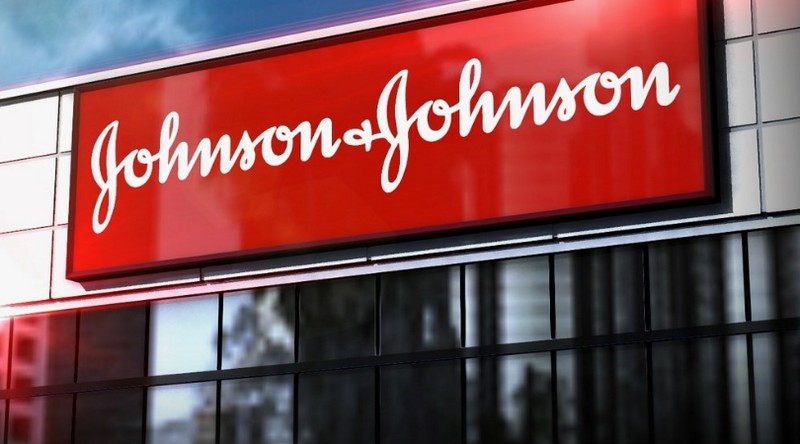 Starbucks
The globally renowned coffee chain has also implemented a socially responsible recruitment process. They always aim to diversify the workforce. Starbucks' efforts are reflected in the fact that they have hired more workers who are veterans, young people who want to start a career or refugees.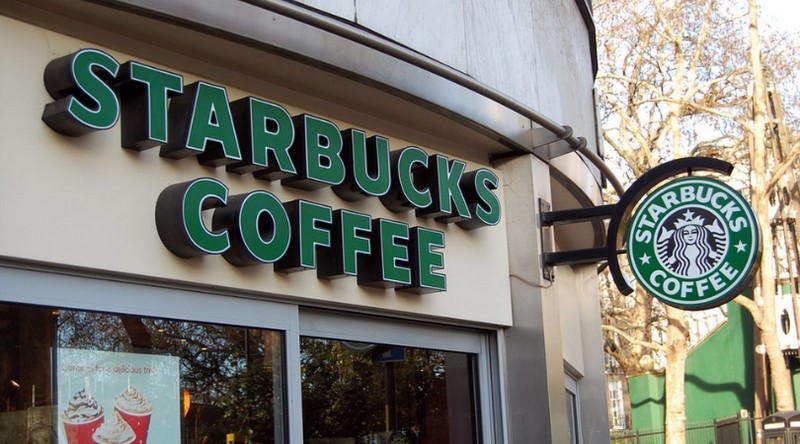 Google
Google has demonstrated its commitment to the environment – ​​by investing seriously in renewable energy sources. The company's CEO, Sundar Pichai, has always been known for his clear views on social issues.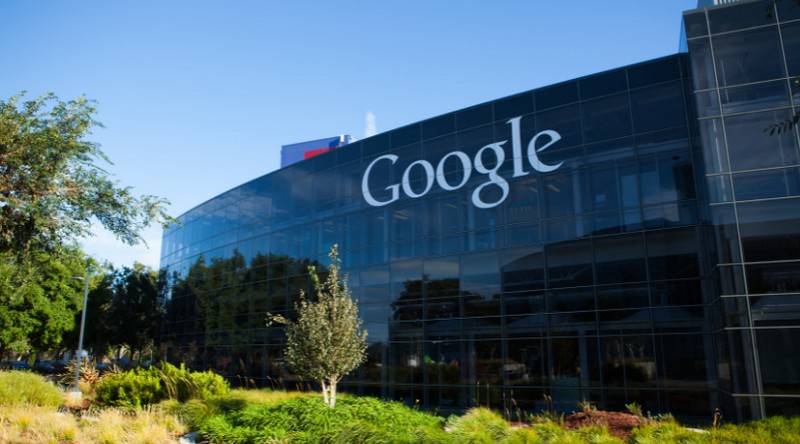 Pfizer
The pharmaceutical group's efforts to build corporate social responsibility are reflected in its healthcare initiatives. Some of the company's specific activities include spreading awareness about non-communicable diseases, providing accessible health services to women and children, and more.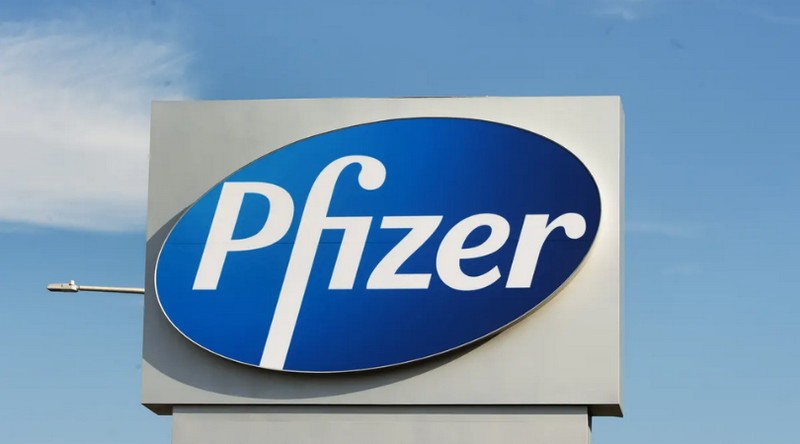 HSBC Vietnam
HSBC Vietnam has implemented hundreds of projects on community development and environmental protection in provinces and cities across the country. Typical of which are projects such as Future First,  JA More Than Money , building a mobile library, encouraging company employees to participate in community activities.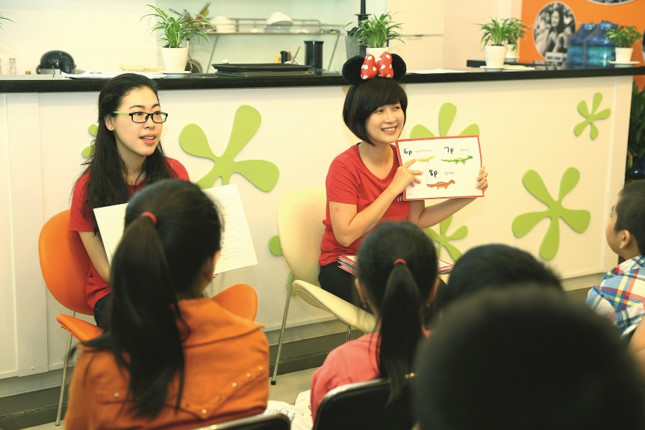 Honda Vietnam
Since 2008, Honda Vietnam has built many meaningful educational programs such as "Traffic safety for children's smiles", "Traffic safety for tomorrow's smiles", "I love Vietnam program" … to disseminate knowledge about traffic and guide people to drive safely.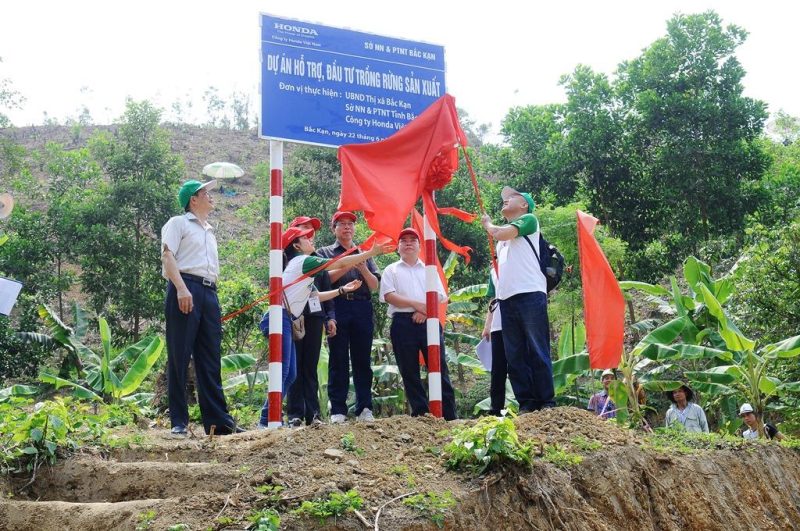 Vinamilk
Vinamilk has built a milk fund "Standing up Vietnam", "One million trees", developing Organic dairy products that do not use genetically modified ingredients, do not contain Growth Hormone and many other activities to help users. Vietnam has the best and most guaranteed dairy products.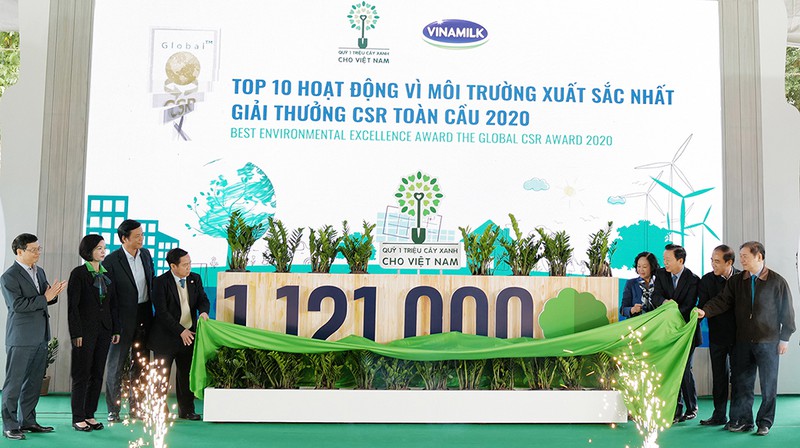 Intel Products Vietnam
Identifying education as a key focus in social responsibility, during nearly 10 years of operation in Vietnam, Intel Products Vietnam has committed to supporting more than 22 million USD for educational programs. According to information from the company, from 2008 to now, Intel has disbursed 85% of the total amount.
One of the main activities is the Higher Technical Education Partnership (HEEAP) project initiated by Intel, providing US$9.5 million (2010 – 2017) to improve the quality of training at eight schools. technical colleges and universities. Intel also spends about 10 million USD to award scholarships to engineering students for undergraduate and graduate studies, female university students, and many scholarships for intermediate and vocational colleges.
Every year, Intel Vietnam cooperates with the Ministry of Education and Training to organize students from grades 9-12 to participate in Intel ISEF, a global competition to encourage high school students to research and apply science to practice. . In addition, Intel supported US$116 thousand from 2013 to 2015 for a part of the "mobile school" project in the Mekong Delta, adding six mobile schools and floating schools to meet the needs. learning and popularizing information technology in difficult areas here.
FPT
Spending an average budget of VND 30 billion per year on CSR activities, in addition to disaster relief activities and helping disadvantaged people, FPT spends a large amount on CSR activities on education, especially public service. turmeric. Among them are ViOlympic, an online math contest directed by the Ministry of Education and Training, FPT Corporation and FPT University, which have been organized since 2008. Up to now, ViOlympic has attracted nearly 21 million participants. members, spreading to more than 700 districts in 63 provinces and cities nationwide.
From 2010 to now, FPT has awarded 680 Nguyen Van Dao scholarships to candidates who participated in the FPT University entrance exam in order to find, attract and foster poor students and other young talents. rates of 50%, 70% to 100% of tuition fees (equivalent to 140 million VND, 196 million VND and 280 million VND each).
Since 2010, FPT has chosen March 13 every year as FPT Day for the Community, with the aim of encouraging each employee to participate in volunteering activities for the society.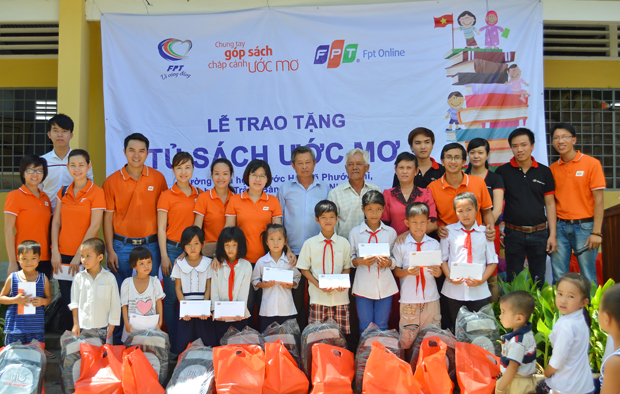 Samsung Vina
Samsung identifies health and education as two key CSR activities in the Vietnamese market, in which education is the main goal. Samsung determined that through education, especially with the application of digital technology, Vietnamese young people are trained in a variety of ways with deeper knowledge, learning more necessary soft skills when born. With a good educational background, young people will have a stronger start when they are born, and at the same time have a clear concept of the responsibility to contribute back to the community (paying forward).
Samsung's recent education-related projects are long-term and reciprocal from the sponsor side. Samsung's annual CSR implementation budget in the Vietnamese market is about 15 billion VND on average, with activities such as searching for information dissemination projects in the DigitalHope program implemented by Samsung since 2006, with a total amount of money. about 300 thousand US dollars. Renovating the libraries of 50 schools across the country in the "Smart Library 1.0" project implemented since 2011, with a budget of US$1,200 per school.
Samsung also cooperated with the General Science Library of Ho Chi Minh City and the National Library of Hanoi, to implement the project "S.hub – Shared space" under the Smart Library 2.0 project with a budget of 400 thousand dollars. US dollars per project.
Conclude
From the above analysis, it can be seen that corporate social responsibility always plays a huge role in the branding process. Therefore, businesses, especially small and medium-sized enterprises, need to constantly make efforts to fulfill the above obligations to achieve stability and towards the goal of sustainable development.