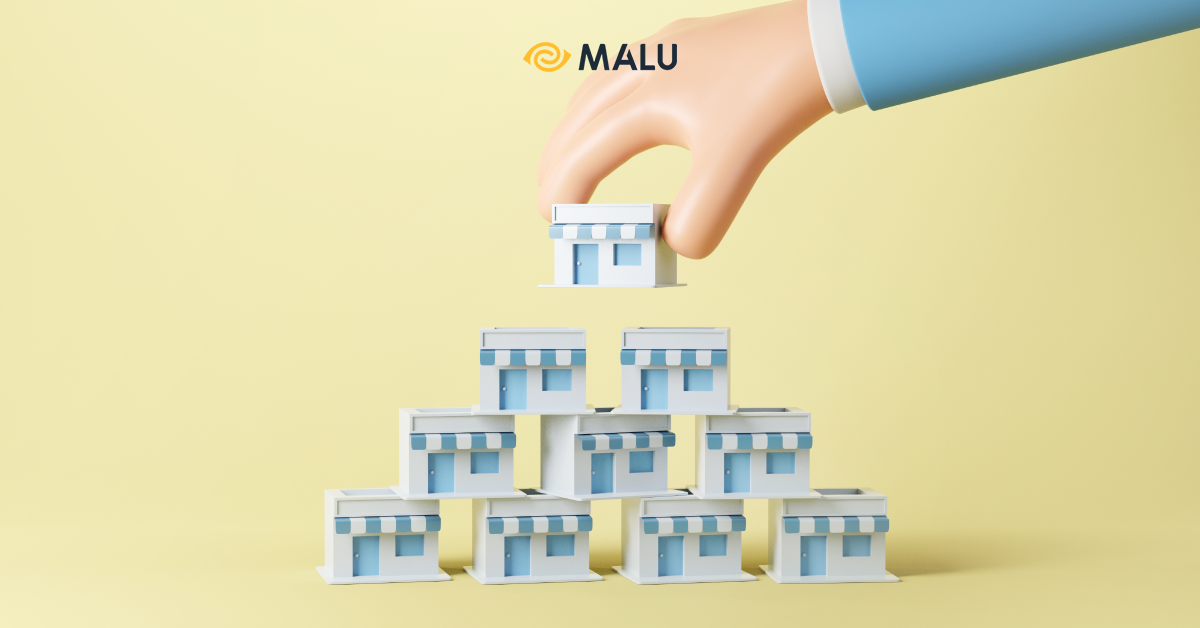 Franchising is one of the fastest growing business forms in recent years. So what is franchising?
This is a business form where an individual/organization is allowed to use the brand/name of a product/service to do business for a certain period of time with a financial constraint. It can be tied to a fixed cost or divided as a percentage of the store's sales or profits.
From a brand owner's perspective, franchising is one of the ways to quickly expand business scale with the lowest cost and risk. Meanwhile, the cost to open and maintain a store is usually quite large.
If you decide to franchise, this cost will be shared by the brand owner with the partner. With international franchise contracts, brand owners will have access to more customers in other markets. Thereby, increasing the level of recognition and competitiveness compared to other brands.
From the perspective of the franchisee, the reputation and built-in operating system help the franchisee save time and effort. The success rate of the business is also much greater. Especially when compared to new self-branding.
Popular forms of franchising in Vietnam
1. Franchise comprehensive business model
This is a form of business franchising "package". The franchisor will give the franchisee four main areas, including:
System (strategies, models, standardized operating procedures, management policies, operating manuals, training, consulting & support for opening, control, marketing support, advertising)

Production/business technology know-how

Brand system

Products/services
Normally, the franchisee will bear 2 basic fees. That is the operating fee and the initial franchise fee. The franchisor will help the franchisee with some expenses. Examples include design & decoration costs, equipment purchases, marketing, advertising, material differences, or consulting costs.
2. Franchising is not comprehensive
This term can be understood briefly as franchising an array or part of a business. For example, product franchising, formula franchising, and marketing, provide the right to use brand images.
When implementing this model, the franchisor does not supervise and interfere too much in the operation and production of the franchisee.
3. Franchise with management participation
This is a form commonly applied at F&B chains and large restaurant-hotel chains. In addition to providing the business model and brand, the franchisor also provides the manager and operator for the recipient.
This makes it easier for franchisees to operate their business. At the same time, the franchisor also maintains its business reputation by ensuring product/service quality.
4. Franchise with capital investment
In this form, in addition to the basic goal, the franchisor will also invest a small amount of money in the franchisee.
This gives the franchisor a say in the franchisor's business. As well as learn more about the market I have just entered.
Advantages of franchising
1. Minimizing business risks
Brands that want to franchise often already have a sizable market share and reputation in the market. Franchisees will no longer need to spend time building a brand. Instead just focus on running the business so that it can make a profit.
2. Service quality is guaranteed
Chain store franchise systems are often very closely monitored in terms of quality. The franchise management department always tries to keep the quality of the branches uniform. Because just a small mistake can cause damage to the entire franchise chain of the brand.
3. Systematized business processes
Processes from setting up, operating, maintaining and developing will all be systematized. There is a fixed orientation distributed by the brand owner down to each franchisee. This makes it easier to manage business operations. As well as solving problems that arise faster.
4. Maximum support from franchisor
Franchisees are obligated to support franchisees as much as possible from legal issues to marketing. The franchisee will be more convenient in managing and operating the facility.
5. Formal training
After signing a contract, the franchisor usually has a number of responsibilities. Including recruitment and training of operators for the receiver. This is to ensure that the franchising product/service is practiced in the most methodical manner.
Disadvantages of Franchising
1. Do not fully own the brand
When franchisees decide to do business this way, keep in mind that you do not own the brand. You are only being allowed to do business under someone else's brand name.
If the receiver fails to meet the requirements of the franchisor in business activities, the risk of losing the franchise contract is very high. With that, all efforts can go in vain.
2. Chain business risks
In a large franchise system, when one establishment gets a bad reputation, all the other franchises will also suffer a portion of the loss. This is hard to avoid.
Franchisees need to be mentally prepared and have a plan to deal with these situations.
3. Competition in the franchise chain
Competition in the chain is entirely possible. Especially when the businesses are located close to each other.
These competitions are aimed at achieving the sales target set by the franchisor for the stores. In many cases, stores will receive promotions or reduce contract costs if certain goals are achieved.
4. Lack of creativity in franchising business
When it comes to franchising, nearly everything is predestined for franchisees and has a template. The policies are all taken down from the brand owner. It also means that there is almost no creativity in business operations.
What to prepare when doing business franchising?
1. Ordinary franchise business capital
The cost of buying a franchise is very diverse, depending on the industry and type of brand. However, this number is usually quite high.
In addition, the cost to maintain the contract each month is also not less. Franchisees should carefully calculate monthly fixed costs. Especially in the beginning to minimize possible risks.
2. Market research to choose the right brand
Before deciding to receive a franchise, you should thoroughly research the market you are targeting. Whether the brand you are targeting has potential or is worth the money you are about to spend.
3. Business location
No matter how famous your franchise is, if you choose the wrong business location, all investment costs will be wasted. The choice of location will usually be carefully advised by the brand owner to the franchisee.
Because this not only affects the franchisee's revenue but also affects the image of the brand owner.
4. The right mentor
In case of lack of experience and background knowledge, you can connect with a professional financial advisor for long-term assistance.
Investment advisors are experienced, successful and proven professionals. This person will help clients with overall business planning, consulting and risk management.
Attractive areas of franchising in Vietnam
If you are a business lover and always want to stay ahead of the trends, here are suggestions for attractive business franchises not to be missed in Vietnam.
1. Food and drink sector
The food service industry is a fertile land with fairly stable growth in the midst of today's volatile market. In the past, only big players like KFC, Lotteria, McDonald's, Burger King… owned the F&B franchise field, but today this field is more exciting than ever with the presence of franchises. famous brands in Vietnam such as Golden Gate, Red Sun, Highland Coffee, Cong, Urban Station, The Coffee House. Not to mention other young brands like Banh Mi Ma Hai, 1 minute 30 seconds…
But the most attractive thing is  the franchise of milk tea brands . It can be seen that in recent years, the milk tea business market has been extremely active with the presence of big brands such as Gong Cha, Koi Thé, Tocotoco, Royaltea… attracting attention and being loved by the majority of people. Young customers from students, students to office workers. This can be considered as a profitable and fast-recovery field compared to other fields because this is a field of high demand and low risk if it is a quality and reputable brand.
2. Retail sector
The retail market, which is diversified and has many opportunities, is leading to fierce competition with the participation of famous faces from Japan, Korea, Singapore… such as Family Mart, Big C, 7-Eleven , G25, Circle K, Shop&go, Miniso… to Vietnamese brands such as Saigon Coop, Vinmart… Big cities in Vietnam are attractive and potential markets, with a large population and high purchasing power, This sector is expected to grow even further.
In addition, the petroleum retail franchise is also attracting a lot of investors, because Vietnam is a country with a high rate of motorbike riders, and the supply is not enough to meet the demand. Therefore, doing business in this field will easily make profits and recover capital.
To ensure success in franchising business, franchising brands not only ensure quality, affordable prices, but technology is also an important competitive issue that cannot be ignored for any franchisor. rights and retailers, in order to best respond to the rapidly changing consumer market.
3. Coffee field
Franchise coffee business is one of the fastest ways to help you become a successful boss. Coffee is a favorite drink of Vietnamese people. The image of people's familiar cup of black coffee every morning before going to work or a new cup of iced coffee loved by young people and the time spent chatting with friends shows that the market's customers This is extremely diverse and full of potential.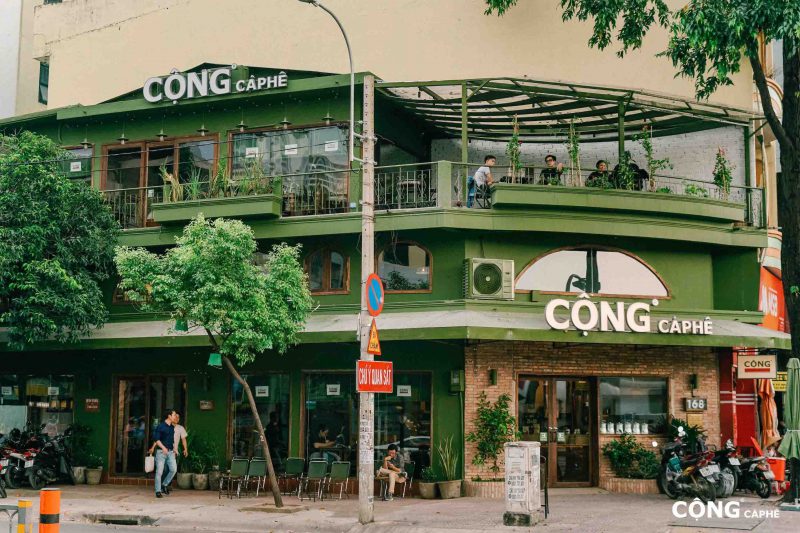 Depending on the amount of capital you have, you can join  a franchise chain from  high-class coffee brands such as The coffee bean & tea leaf, Highland coffee, Trung Nguyen cafe, The Coffee House… or existing coffee brands. young people like Urban cafe, Effoc cafe, Cong cafe, Section Cafe… to popular coffee brands like Milano cafe, Viva Star Cafe, Napoli cafe, Aha Cafe, Soya Garden, Rau Ma Mix… Franchise brands This has been and is bringing success to many business participants if they persistently pursue and have the right strategies.
4. Education and training field
The field of education and training in Vietnam has never been "hot", the demand for learning from foreign languages ​​to skills is more and more demanding. The businesses involved in this field are also very diverse. In the field of foreign language education and training, from small start-ups like Ms Hoa toeic, English I can read… to top famous brands in Vietnam such as Vietnamese American English Association (VUS), English language Vietnamese Australia, Space English..
This is an area with high initial investment but very high returns and stable development. If you have a large amount of capital and do not know where to start to successfully build a business in the field. In this area, you can start from learning and participating in franchising education and training brands that have a good reputation, reputation and high quality.
5. Health and beauty sector
Today, the demand for health and beauty is no longer encapsulated in the female customer segment, this need has expanded to many ages and all genders. Vietnam does not have many foreign franchises in the health and beauty industry, so this is a fertile market and is expected to become a leading business trend for many years to come. Therefore, this could be a new direction in franchising when the food service, retail and coffee service markets gradually become fiercely competitive.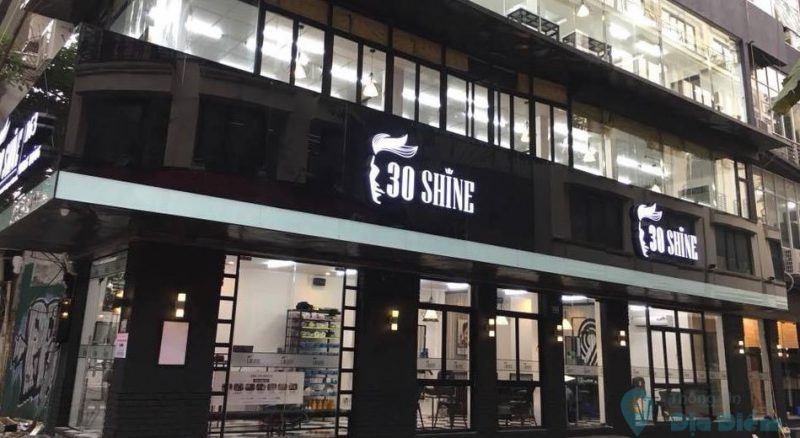 In the field of health and beauty business, there are outstanding models and many successful franchises, such as:
– Spa: Seoul Spa, Himalaya Health Spa, LA BELLA SPA…
– Salon: 30 Shine, Hair Salon Manh Hung Hair Artist, Bac Tran Tien…
– Nail: Couleur Nail Bar, Halei Nail, Regal Nails…
6. Fitness and Sports Field
After successfully expanding the chain of gyms and yoga studios of famous brands such as California Fitness & Yoga, Getfit Gym & Yoga, Elite Fitness, or Fit24. A variety of gym brands from small to large opened in big cities. It can be seen that the demand for exercise and sports in Vietnam is increasing and customers are also starting to pay more than before.
This is an area with a high initial investment for facilities and management but can earn long-term profits and maintain stability. So to participate in this field, you can start from the easiest way, which is to participate in small, medium or large gym franchise chains depending on the amount of capital and passion for your business. have been. Franchised gyms such as: GYM KingSport, Eurogym, 25 FIT, Yoga Secret Club, Yoga and Golden Heart Meditation,
7. Fashion field
Like the fields of health, beauty, fitness, and sports, the fashion needs of Vietnamese people are also very diverse and rich in all ages, genders as well as separate fashion styles from the office. to sports fashion, going out, partying … Choosing  clothes  to suit your body shape and purpose is always a difficult problem for everyone.
If you have a passion and want to join the fashion franchise but don't know where to start, we would like to provide you with a few prestigious and well-known fashion brand names in recent years. such as GUMAX brand, Vietnamese fashion company (VFC) with brand Ninomax, Blue exchange fashion company, Chappin Homme, Couple TX, Unica children's fashion, Crown Space, AMPRIN, men's fashion LODY, CELEB, Seven Uomo…
8. Franchise the bread chain
Bread is probably a phrase that is no longer strange to us. Considered one of the most delicious fast food in the world  originating from Vietnam. Bread has long had many famous brand systems appearing everywhere. With the current trend of franchising, the famous bread brand chain is no exception to this trend. With the form of franchising for individuals and organizations with business needs. With the same low initial cost, support for promotion, sales promotion, etc. Franchising the bread chain is a business model that  quickly recovers capital , brings  high profits  and is  easy to manage  . business.
A number of franchised bread chain brands have been increasingly popular and successful in many places such as  Kebab Torki, Ma Hai bread, French baguette BMQ…
9. Laundry/car wash franchise
Along with shopping and dining services. The living needs of each individual are also very necessary. However, with the limited amount of time to allot for work, study, relationships as well as rest… laundry and car wash problems also become difficult. Laundry and car wash shops are appearing more and more and business is favorable.
Some laundromat/car wash brands that thrived and successfully implemented franchising include: Green leaf, Laundry 247, 5s Car Wash Chain, Vietwash Car Wash…
10. Fried Chicken/Snacks Franchise
Food, fried chicken snacks always receive the love of many people, especially young people. The fried chicken and snacks business is a fertile ground for business owners to easily nurture their brands to thrive.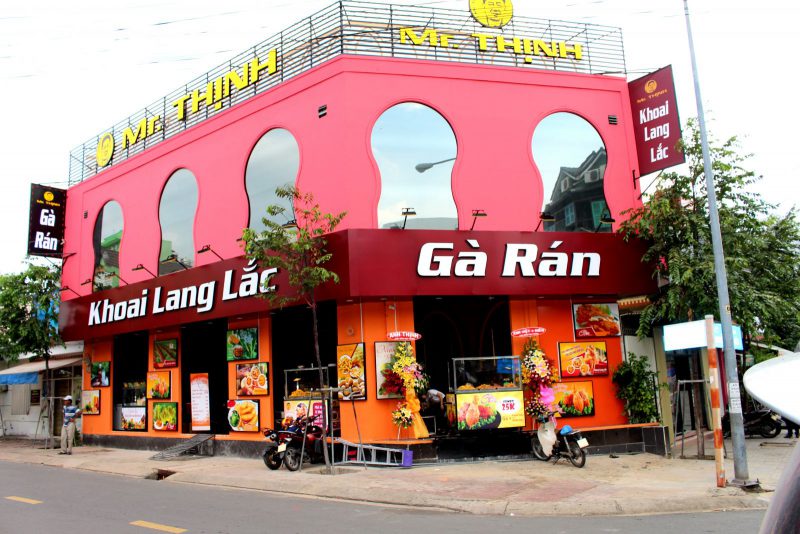 In addition to successful franchised large fried chicken/snack brands such as Lotteria, KFC, Texas Chicken, Jollibee… In Vietnam, there are also brands of Sweet  Potato Shake & Fried Chicken Mr. Thinh  also thrived in the franchise business model mentioned above.
11. Franchise a hot pot restaurant
With the style from Korea, hot pot restaurants are now very popular. Getting a franchise is the trend and the shortest opportunity for business owners. Therefore,  the restaurant system  from famous hot pot brands franchises more and more. It helps the business to run smoothly and earn high profits. Typically such as: Aka House, Kichi Kichi, Hotpot Story, King BBQ, Buk Buk Street Grill…
12. Pharmacy Franchise
This may still seem like a novelty to some, but actually this franchise model has been around for a while.
This is a highly profitable business, but it also requires stricter requirements on forms, papers, degrees, etc. to be able to franchise.
Currently, first place belongs to Pharmacity, second is Phano Pharmacy followed by Medicare, and future positions are still unpredictable. Because promises this industry will grow even more.
13. Online franchising business
This is probably a relatively new franchise model in Vietnam. Online business franchising has been done by many people but has not been widely popularized. In a nutshell, online franchising is sharing a brand that is doing business in a certain field on the internet environment, not selling directly.
Franchising an online business is chosen by many people because it does not need much capital but has high profits. Some e-commerce sites/social networks are currently the best environment for this form of online business. Famous online franchise models include: online cosmetics business, fashion, home appliances, stationery, etc.
14. Bookstore Franchise
Bookstore franchising is perhaps the bleakest segment of the franchise today. Because, if you want to trade in books, you need a lot of capital and facilities (warehousing, transport vehicles, …) and have to spread across many sales channels.
Not to mention when franchising, it also has to compete with other franchisees with the same brand. Regularly there must be discounts and promotions for customers, because most customers are used to buying cheap books.
Besides, there are very few famous bookstores for franchising, of which only Phuong Nam bookstore still holds the franchising form.
15/ Delivery franchise
Today, customers tend to love online shopping, especially during the epidemic season, the online business model becomes even more popular. Online shopping helps customers to easily compare models and prices with many different stores with just a few light touches, saving a lot of time and effort moving between many stores. It is for these reasons that you should choose the field of delivery franchising, currently there are 2 delivery brands that allow franchising: Best Express, SuperShip
Franchise Agreement
A franchise agreement   is a legal contract, binding between the franchisor and franchisee. This contract explains all rights and obligations to both parties, ensuring the integrity of the franchise system and the brand. This is one of the important documents a potential franchisee will ask to review.
A franchise agreement does not need to be too long, try to keep it short, clear and fair, issues that should be covered in a  franchise agreement  will usually include:
Name and form of commercial rights transferred such as: primary, secondary, exclusive, or non-exclusive, etc.

Contents and scope of the transferred commercial rights.

Responsibilities of the subject parties for the goods and services provided when providing them to consumers.

Validity period of the contract, this term may be agreed upon between the contracting parties. At the same time, the parties can agree to terminate the contract before the specified time limit or extend after the contract is terminated.

The prices, costs, and taxes payable for goods and services.

Form and method of contract payment.

Rights and responsibilities of the parties when entering into a contract.

Plan, schedule, deadline, location, when the parties perform the contract.

Recruit employees at the start of commercial operations.

Commitment of the parties in the performance of their rights and obligations when entering into the contract.

Termination of contracts and liquidation of contracts, liquidation of assets and settlement of disputes between parties.

Confirmation of the subject parties when entering into the contract. 

Franchisee's Manual
Make sure every detail is clear and well prepared. A set of guidelines and guidelines for the franchisee will include the following:
Brand Handbook




Brand identity system




Set of brand culture standards




Code of Conduct with suppliers/partners




Code of conduct with customers




Quality control process




Employee recruitment and training




Process of providing products/services




Support equipment and supplies




Parameters of service equipment




Implementation policy




Crisis handling



Conclude
Formed and developed for more than half a century, franchising with its advantages has become a global trend. Not out of that trend, franchising is also an attractive business form for domestic and foreign businesses in the Vietnamese market.
Franchising  is an effective activity that helps businesses achieve big revenue goals and build sustainable brand equity. Building a franchise strategy is not difficult, but it is also easy to fail if the business is not knowledgeable about the implementation process, does not have a team of qualified personnel to implement. Make sure the trademark has been protected, the time to receive the trademark protection title is at least 12 months, be prepared for this. 
If you want to learn more about franchising , download the full PDF document here