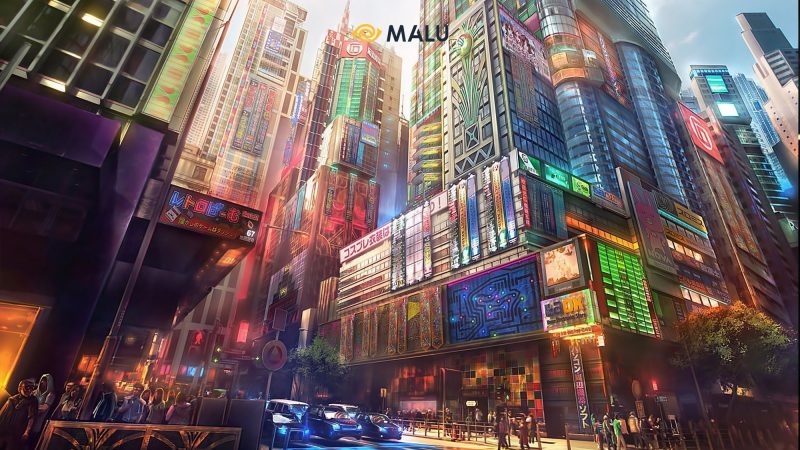 Rebranding is often associated with negative thoughts. It sometimes has a reputation as a temporary patch for a 'sinking boat'. But times have changed, new brand identities keep appearing. Rebrand is now more proactive, even if sales results or  brand health  are fine. In fact, the stronger the brand,  the more "dynamic"  it is.
The companies that thrive the most today are the ones that make the most of dynamic brands . Obviously, dynamic branding creates a fresh look for the brand without losing the core identity elements. This is the weapon that businesses use for the holidays, attaching the brand to the typical cultural features of the host country, using it to compete with the biggest competitors.
Take IHOP's recent campaign as an example: The company quickly changed its logo and slogan to IHOb, but also did not forget to stick to its core brand positioning. They immediately attracted attention and went viral for IHOP's newest burger chain.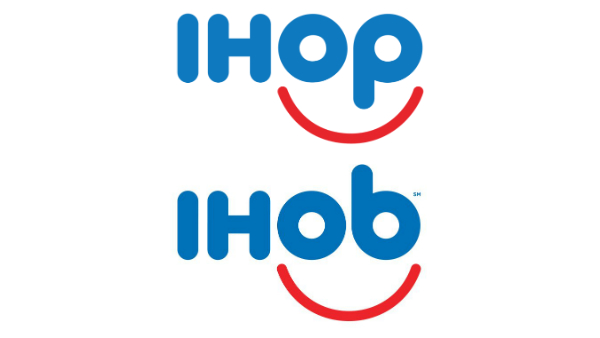 Of course, before shifting brand positioning, they need to have a solid foundation. Luke Beatty, CEO of Brandfolder , stood on stage at a forum in Denver, pointing out the rise of dynamic brands and how businesses can manage valuable assets on a strategic 'evolution'. brand strategy. Here are a few highlights from Luke's presentation:
1. The reason to change the brand identity?
There are three main reasons for a business rebrand:  to launch a new product, to increase sales , or to  emphasize the future direction of the business .
>>> Case study on rebrand of  Uber  and  Airbnb
Let's review the example of IHOP: Although IHOP is a global brand, will customers recognize the burger chain the business has just created? The answer is no. Take a look at IHOP, their rebrand campaign has brought the spotlight to a new burger chain.
IHOP simply tweeted the name change on Twitter, the whole US "spent youth" speculating on the meaning of the letter 'b': Representing 'breakfast', or just a trick to catch up. The trend of 'blockchain' is floating like alcohol. As a clever viral marketing trick, even when the curtain is closed, customers still come to IHOP.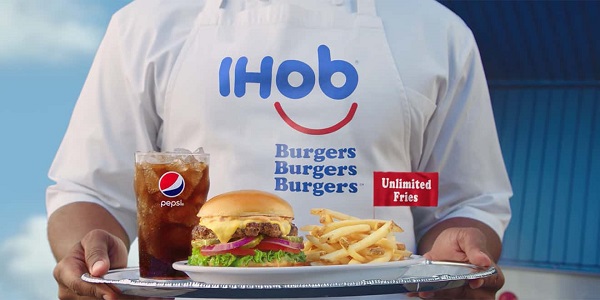 The second reason is to generate revenue. One of the most obvious examples is the Old Spice deodorant (part of P&G). Before 2010, this brand focused on older male customers. Once the deodorant market became saturated with too many competitors (like Ax being the leader), Old Spice quickly redefined their brand, with a humorous, aesthetic media campaign. more targeted towards younger customers.
The video " The Man Your Man Could Smell Like " attracted 6 million views on YouTube in the first week, helping the brand's sales increase 125% year-over-year, in a market that has suffered dominated by Unilever's Ax brand.

Finally, rebranding can help businesses navigate their brands. Think Breast Cancer Awareness  or  LGBT Pride Months  – with thousands of businesses temporarily changing the color of their logos to pink or rainbow, to show their support for the gender equality movement, has garnered a lot of attention. large from the public.
Obviously, this is a great strategy to attract customers, but purely based on the beliefs and values ​​​​that customers are reaching.
>>>  Quick tips – Building a brand from zero
2. Why is it so hard for brands to be dynamic?
Luke emphasized in his speech that: "It is complicated to be able to manage each component of a giant brand asset (brand asset , including the value of facilities, products, sales). , market share)". Luke suggests that while there are clear guidelines, there will be separate principles for each specific element.
Moreover, the creative side of the brand has increased 18 times compared to 5 years ago. It can be seen that, maintaining stability for a brand is already difficult, but moving that brand to make it more "dynamic" requires enormous challenges.
According to research by McKinsey, B2B businesses with  stable brands are 20% more successful than dynamic brands. The key point here is: The instability of the brand will directly affect the profit of the business.
In addition, this instability can cause customer distrust, or be equated with other poor quality products.
>>>  Build brand positioning strategy
3. What makes a dynamic brand?
To create a  dynamic brand , a company needs creative capacity, a stable brand, a solid logistics foundation, a measurement system, and a good understanding of the customers it serves.
Luke explains: "Let's say we have two sets of brand identities: one is normal, and the other is for different campaigns and brand positioning. You need twice as many team members to manage two identities, and you have to make sure both work equally well."
A true dynamic brand must be managed by different teams, with tremendous creative capacity.
Second , it's clear that brand consistency is the key to building a successful dynamic brand. You must ensure that all brand assets you own will be used for the right purposes, and have high stability.
The result: Your brand becomes a lot more trustworthy in the eyes of your customers.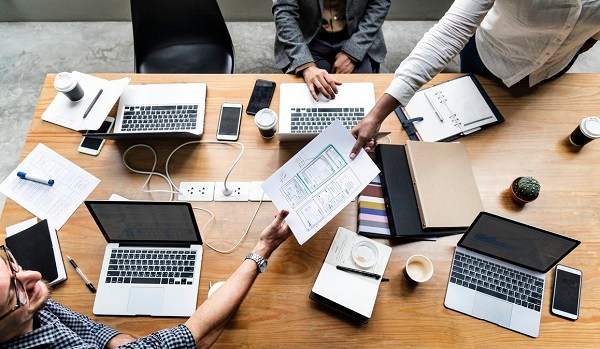 The logistics platform is an integral part of dynamic branding. Most businesses spend more than 60 hours a year searching for lost tangible brand assets, wasting time sifting through old email folders that aren't organized neatly, or going out of business. wandering to determine what expenses were used.
Time is money, businesses need to use their brand assets properly.
In short, closely monitoring activities in the dynamic brand building process is extremely important in the business development process. Have you learned about the trend of Brand Activation – Brand activation  ?