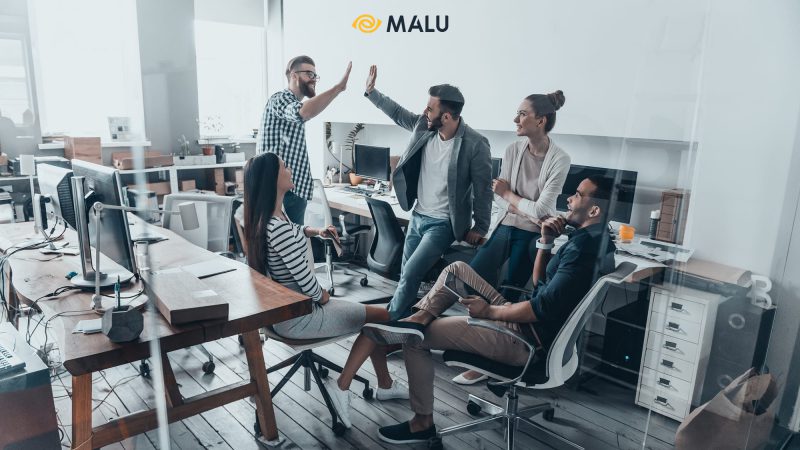 We live in a world where family members refer to "starting a business". Every year in Vietnam, thousands of start-ups are born with unique ideas, hoping to put them into practice and create value for society. 
And it can be said that the era of Digital has contributed significantly to making the dreams of startups come true.
The fierce competition in the Internet environment makes the problem of branding more difficult. One of the key success factors for start-ups or SMEs in building a brand from scratch is choosing an appropriate niche.
>>>  9 Best Brand Books You Should Read
Branding – Building a brand
Branding – Branding is the process of shaping customers' perceptions and thoughts about a certain company, organization or individual.
Perception itself cannot enter a store by itself to shop or use a service. But it is the underlying factor that drives us to do it, because perception determines behavior.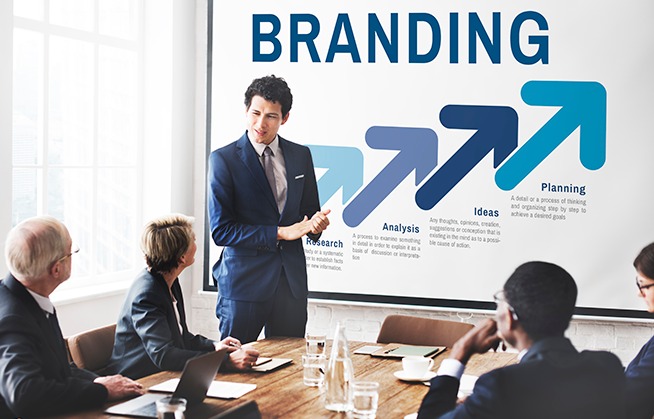 A social psychology study has shown that although people think they can control all their actions, our behavior is often influenced by stimuli that we ourselves completely control. unrecognizable.
Thus, an individual's feelings about the brand – whether consciously or unconsciously – will determine how they will stick with that brand.
The power of brands represents a very important truth about perception: Perception is malleable.
And we've all secretly acknowledged that in fact. Whether they know it or not, customers are constantly searching for meaning and change in the world around them. Because if they don't grasp that, they won't know what to do. Everyone wants to affirm their understanding is correct.
As far as mental association is concerned, what people perceive is what is real to them. And this is where the power of branding comes from. Brand building is the process of forming awareness, from perception to understanding reality, so it can be understood as: Brand building is shaping awareness.
This may sound a bit exaggerated, but it's the truth. The power of branding over actual consumer behavior is the reason companies like Apple spend millions of dollars a year on branding.
Why is it important to build a brand?
There is one thing that cannot be denied:  Brands  that win the trust and love of customers and the public are the  most valuable assets  of enterprises.
According to a survey by Nielson,  59% of customers  tend to choose brands that they feel familiar and trust.
Really small businesses will have a lot of difficulty in "racing" in terms of customer size and marketing budget with the big boys in the industry. They only have one weapon left to fight in the uncompromising market war:  the brand.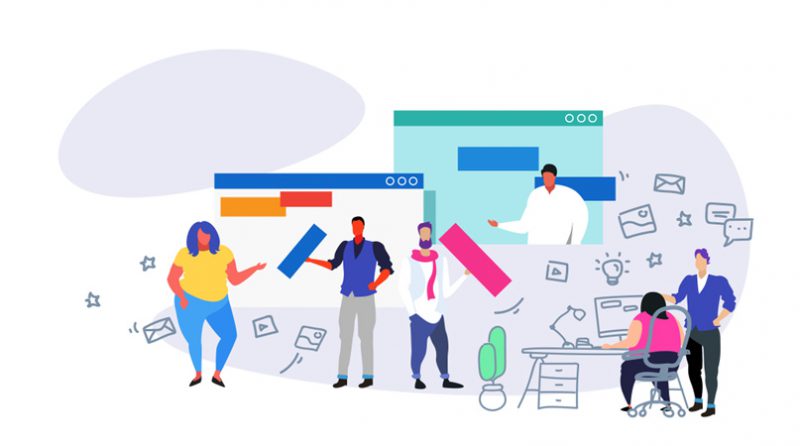 Brand – an abstract concept – is not simply a logo or a few advertising campaigns, it is much more than that. How to gradually develop brand value is not a simple job that can be done overnight.
Whether it's a business brand, a product brand, a service brand, or any other type of brand, when you make effective use of its fact-building power, you can tailor your buying behavior. customers in the best possible way.
Let's learn together with Malu how businesses can build a successful brand.
What is a branding strategy?
Before learning how to build a successful brand, you need to clearly understand what a brand building strategy is in your business.
Simply put,  branding strategy   is the use of marketing strategies and plans to promote customer awareness related to a brand. The goal of businesses here is to create a unique and different brand from other competitors  in  the market.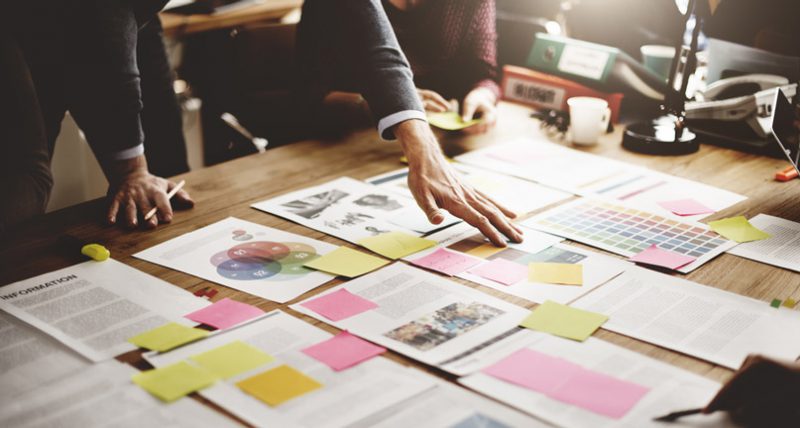 In the new era of the Internet, businesses need to apply the following strategies to build their brand image, including:
Improve online customer experience (website interface).

SEO & Content marketing.

Marketing on social networking platforms.

Email marketing.

SEM (PPC).
The 10-step process of building a successful brand
Now we will dive into the details of 10 steps for businesses to build a successful brand."
1. Identify the target audience
The foundation of a successful brand is winning the support of key customers – the customers that businesses will focus and invest the most effort in to preserve and expand.
Obviously, your brand will not cover 100% of all customers in a market. Money and energy cannot afford a fragmented world with many different characters.
Therefore, smart businesses often perform to capture the niche market, narrow the scope of the "god" they serve, list all the characteristics they have, and convey all the information. appropriate message to them.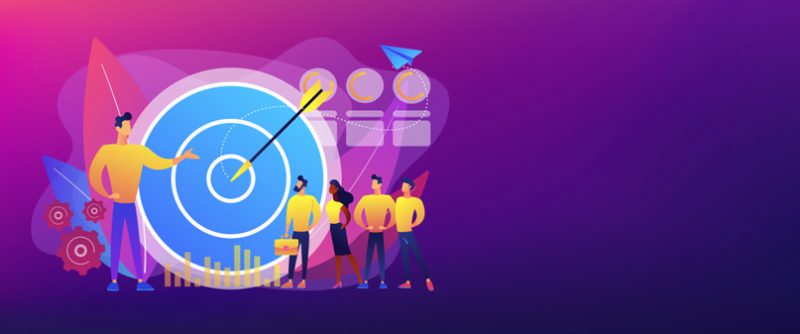 The key to successful customer portraiture is this:  Be as specific as possible. You need to build  buyer personas  for your brand. Here are some must-have elements in this list:
Year old.

Sex.

Location (live).

Income.

Academic level
Deeper, we will have specific elements such as:
Goals (theirs in life and work).

Motivation.

The person/event that inspires them.

The product brand they are associated with.
Recognizing these characteristics, you can fully develop your strengths, take advantage of opportunities in the market, come up with standard marketing strategies and efforts, and hit the goals set out from the beginning. . Understand people understand me, hundred battles, hundred wins.
>> Use  the 80/20 rule  to define your target audience.
2. Establish the brand's mission
Has your business ever thought about building and establishing a mission statement – brand mission statement. More specifically, you need to specifically describe what the business most aspires to be in the future. Before you want customers to trust you, businesses need to understand the value they want to bring to them.
Each feature: from logo,  slogan , personality, to daily activities, all must be consistent with the mission that the business has established before.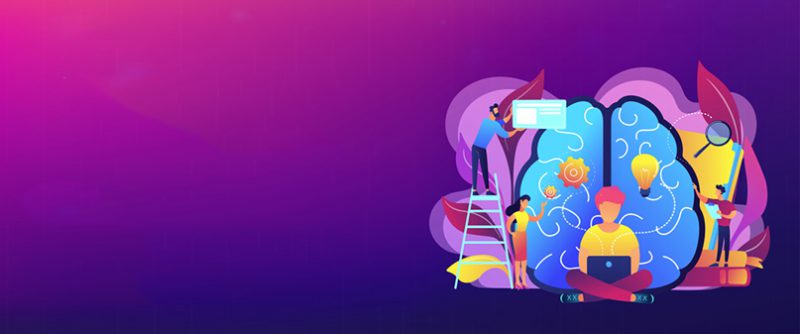 When customers ask you, what is the business doing, answer them with the mission that you have established since the time of exploiting the "wasteland".
Nike is famous for the slogan " Just Do It ", but few people know that the mission of the Nike brand is: "Inspire and motivate every athlete around the world". Movement and creativity are the guiding principles to strive for, helping people working in the sports field make strong strides forward.
>>> Why Brand Need Tagline, Slogan, Mission And Vision
3. Brand survey in the market
You won't be able to afford to copy million dollar campaigns from big brands. What makes you different and stand out from the big guys?
Focus on doing a survey of your direct competitors in the market. Find out how they build strength in their brand.
The key to standing out is differentiation. Knowing your competitor's strategy is how you deal with your competition, get creative, and differentiate yourself.
>>>  Brand Value – How to measure brand value?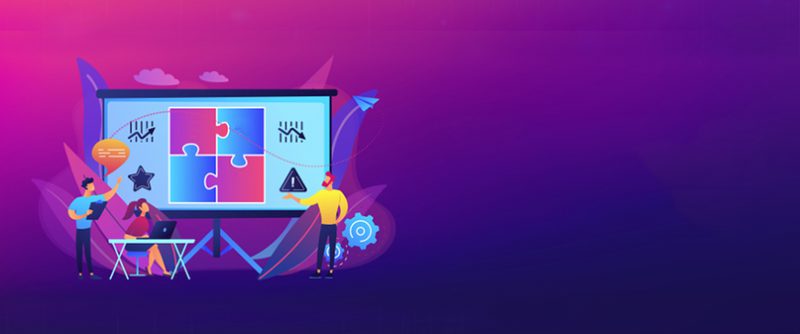 Set up a competitor brand survey
Since surveying your competitors is an important step to building and growing your brand in the market, you can use additional tools to set up a survey. Through  Google Docs , Excel, you have a detailed statistics table of everything there is to be.
You need to answer some fundamental questions such as:
Does the competitor have the same  

message conveying

 , and  

visual elements

  in their marketing channels?

 What is the quality of your competitors' products/services?

Have you read reviews  

of competitor products

  ? How is it evaluated?

What are the competitors' communication methods

  for their products? Both online and offline?
Enterprises choose from 2-4 competitors, make comparisons and draw lessons from experience and strategies for their own brands.
>>>  Market Research – 6 Steps of Effective Market Research
4. Emphasize the benefits that your brand brings to customers
Building a business's brand is like a business offering to sell its products to customers. You need to bring all the quintessence and benefits of your product to customers.
Tell your customers what they need to hear – the value the product can bring to the customer (what the customer will experience when using the product), not just list their features.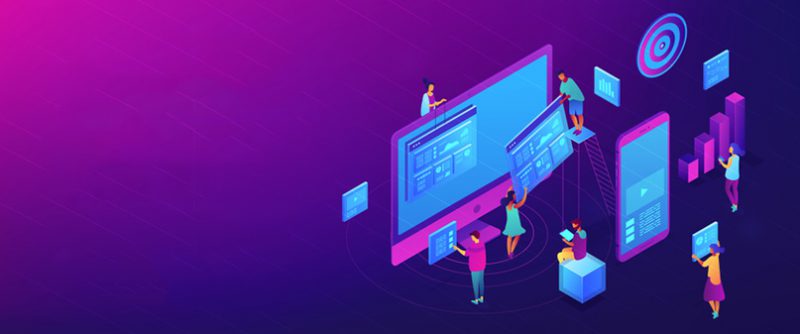 For example:
This computer will definitely  

help improve

  your work productivity.

 Your  working time will be significantly 

saved

  if you use our products.

This product saves you   daily 

expenses .
Take a look at the giant Apple brand. Apple soon recognized its strengths, from refined design to ease of use in apps and operating systems. That's why in all advertising and marketing campaigns, what they always emphasize is simplicity and sophistication in advertising design publications.
>>>  10 Product and Brand Pricing Strategies in Marketing
5. Build brand identity
The first thing that catches the customer's eyes is not the brand's mission, but the logo and brand identity.
Indeed, the most interesting thing for businesses in building and developing brands is designing logos and creating slogans.
Although interesting, this is not a simple job. Designing and creating a Slogan requires businesses to have experts to support. If you have difficulty in this activity, do not hesitate to use consulting services and support to design brand logos from agencies.
>>> Refer to What is Brand Identity? Include what?
Note, the brand identity needs to pay attention to elements such as:
Brand Name

  – Brand Name

Logos

  – Logos

Slogan/Tagline

  – Slogan

Color Palette 

 – The main color palette

Typography

  – Typography

Graphical Elements

  – Graphic Elements

Imagery

  – Image

Brand Voice

  – Voice
>>> What is Brand Identity? Why do businesses need brand identity?
6. Build a personality to represent the brand
The personality that represents the brand is what will convey the mission and daily activities on behalf of the business. As something that directly communicates with customers, you need to choose from a few features to build:
Professionalism.

Friendliness.

Credibility

Expertise – Expertise

Compliant.

Sincerity.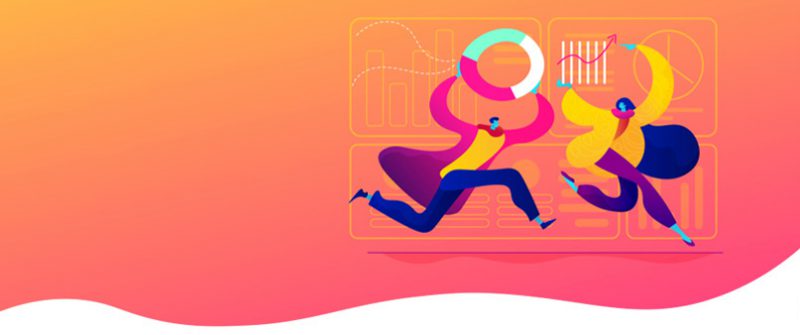 Customers only feel familiar and trust a brand whose personality and qualities are related to them. That's why you need to build a personality for your brand. You even need to convey that personality in your brand's communications to the public. You should consider factors such as:
How to use personal pronouns in communication

Share behind-the-scenes photos/clips of advertising campaigns.

Share customer experiences using real products.

Use emotional elements in advertising publications (fun, emotional, …).
>>> Refer to details on how to build  Brand Personality – Create a brand personality
7. Build the message that the brand wants to convey
Each brand when building and developing needs to shape its own personality and unique qualities. Customers always feel comfortable and comfortable when communicating with a human with all the unique characteristics and qualities, not communicating with a lifeless machine, nothing more.
Therefore, businesses need to have a clear message that they want to convey to customers. This meaningful message will follow you through all your future marketing campaigns and efforts.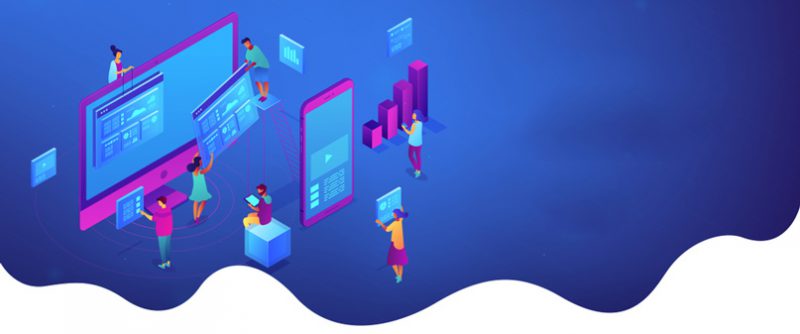 This message should include elements such as:
Who is your business?

What products/services do you offer?

What do you aspire to contribute to society and the community through your product/service?

Which audience in society and community does your business care about?
Most importantly, the message you want to convey needs to be as simple, short, and concise as possible. Only then will new customers understand what message you are trying to convey.
8. Brand integration into customer touchpoints
You need to convey the soul of the brand on every touchpoint between the brand and the customer
Like, just stepping into the office, customers and partners have seen your business logo and brand identity colors everywhere. All employees wear uniforms with the company's logo printed on it. The customer has just bought a shirt of the brand, the staff quickly packs the shirt into a bag to print the company's logo.
Build touch points with your customers, even online, that can be remembered.
9. Sincerity, harmony and consistency
The most important thing when your business builds its own brand, is consistency in brand publications.
All statements and messages of the business must be consistent, and especially consistent with the big mission that the business has set out from the beginning. The lack of consistency can make it difficult for customers to understand the image your business has drawn, thereby creating a lack of trust and distrust from them.
>>> Build consistency with  a brand guide
10. You must be the one who knows your brand best
No one in this world can understand this brand as well as you. It is you, and no one else, who will spread the mission, message and daily activities of the business.
When recruiting from outside, you must ensure that those people are appropriate and fit the corporate culture that you have built and developed. That way, all communication products of your business related to the new brand will have the same and consistent consistency as criterion number 9 above.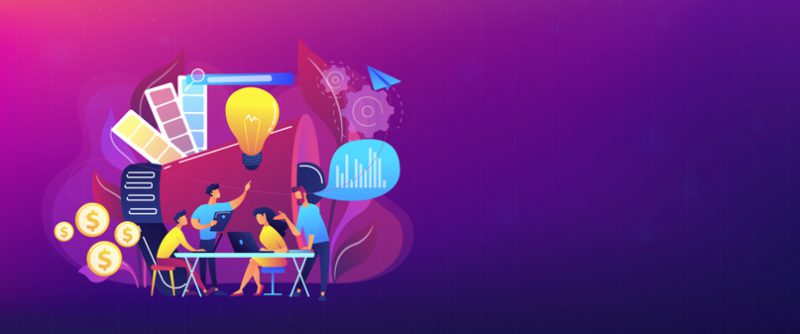 Above are 10 steps for your business to effectively and successfully build a brand. Hopefully the above information will be a guideline to help your brand stand firm in the fiercely competitive and fierce market out there.
Branding in the digital age
You have mastered the aspects that can help your brand grow to the next level. However, the development of technology causes customer behavior to change significantly compared to before.
Here are the aspects you need to pay attention to to build a brand in the 4.0 technology era – the digital age is crowned:
1. User Experience on Website
Your website is the most important element to build and grow your brand in the digital age.
This is where customers come to you to learn more about your product, take action when they're ready to buy. Your goal here is not only how to optimize  the customer experience , but also to accurately convey the message that the business brings to the community.
Therefore, you need to take care of every aspect of your website, from the domain name, to the navigation bar, to the content and how to distribute it to customers. There are many tools that can help you, like WordPress for content management,  Google Mobile-Friendly Test  to check the mobile-friendliness of your website, etc.
2. SEO and Content Marketing
One of the tools that can spread your brand fastest in the digital era is SEO (optimization of websites on search engines) and content optimization .
Here are a few points you need to keep in mind when building content for your website:
How does that content relate to your target audience?

How can your content be found naturally on search engines (like Google, Bing, Coc Coc,…)?

How often and how often do you deliver content?

What is your content communication plan (using SEO or in combination with running ads)?

What is the method of communicating your content to customers (blog, video, infographic, …)?
3. Social network
Did you know: Savvy customers often use social networks to make purchasing decisions? Up to  74% of Internet users  today.
With social networks, how to make your brand stand out, refer to the following tips:
Select relevant content to reach social network users.

Publish original content, do not collect from elsewhere.

Build a large enough interactive community.

Buy ads on social networks (Facebook Ads, Instagram Ads or TikTok Ads).
Strong brands often have large social networking sites, many followers, quality content, and are closely linked to the core values ​​of the business. With social media, your biggest goal is to build trust, then loyalty and finally faith as a form of "religion" from customers.
4. Email marketing
Don't underestimate email marketing for successful branding. With the right content, right people, at the right time, email marketing will help increase website traffic, increase customer engagement, and even, drive behavior and improve sales.
Here are a few ways you can collect emails from customers:
Pop-up.
Sidebar
Landing page form
But to ask customers to fill out email alone is very difficult. You can incorporate the following tips for filling out forms:
Gifts (e-books, templates, courses,…).

Subscribe to read new content.

Service/product manual.

Sign up to receive notifications when products arrive.
5. Paid Advertising
Paid advertising is also an effective way to build a brand. Instead of you having to spend a lot of effort and time to SEO keywords, now you can completely grab the best display positions on Google, Facebook or Instagram.
A successful advertising campaign needs:
A smart goal.

Clear target audience.

The plan was carefully prepared.

Effective tracking tool.

Tests for campaign optimization.

Choose the right keywords.
However, paid advertising can cause your marketing budget to sink. You should consider using advertising for short-term goals, building and setting up Inbound Marketing for long-term goals.
>>> What is Performance Marketing? Why businesses pour money into Performance Marketing
6. Data tracking and analysis
Considering the above aspects is not enough, you need to monitor and control it through specialized tools. Annual control is not enough, you need to monitor it monthly, weekly, even daily to detect problems early and devise appropriate repair methods.
Of course, in the digital age, it is natural for businesses to use Google Analytics . However, you should also prepare yourself with other effective "support friends" such as: Ahrefs, Moz, etc. They will make your work simpler and easier than ever.
Ending
Hopefully, the above article has provided knowledge that can help your business' branding strategy. Find out more about the brand at  Malu 's Blog .