One of the unique and strange business models that bring high income to you is a mini bonsai business for desktop or in offices and houses. However, not everyone who opens a mini bonsai shop is successful, you need to have a specific business plan. Let's find out the following mini bonsai business experiences   for beginners.
1. What is mini bonsai? 
Mini bonsai, also known as mini bonsai, terrarium is a mini plant ecosystem, made up of plants that can grow in limited conditions for nutrients such as air plants, moss, lotus. rocks, ferns…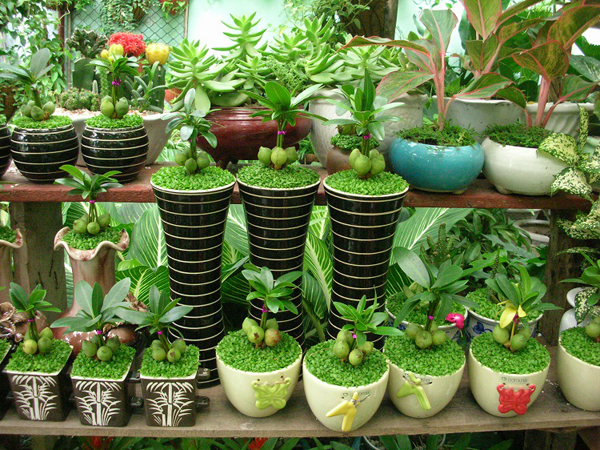 Mini bonsai are often grown in transparent glass jars or plastic bottles to ensure adequate light and aesthetics. Some types can be planted in beautiful small bonsai pots to decorate desks and study corners.
Mini bonsai business is the art of combining mini green plants and soil, sand, gravel and stones to create mini bonsai pots like unique and beautiful small gardens. Mini pots with a variety of designs, easy-to-care plants are becoming a favorite product of consumers for decoration.
2. Why should you open a mini bonsai shop? 
Compared to some other retail businesses such as clothing, cosmetics, household appliances, building materials, etc., opening a mini bonsai shop  is a new and extremely popular direction today. Opportunity to earn tens of millions of revenue per month for the following reasons:
High demand for shopping: Everyone wants a green space to study and work while there is no space to plant or display large ornamental plants. Therefore, desktop plants such as succulents, cactus, money tree, rainbow tree … small desktop are the most suitable option.

The level of market competition is not high: This business item does not have many strong brands, you can safely invest business capital in this field, even opening a store or just trading mini bonsai. online. However, to be successful, you need to expand your customer base and have an abundant supply of goods.

Little investment capital: Many of you wonder  

"how much capital does a mini bonsai business need?", "Can 20 million open a mini bonsai shop?" … ,

 Malu will analyze this factor in detail in the section. After that, the amount of capital spent depends on the business model and the types of mini ornamental plants you import and sell. And if you want to open a bonsai business with more products, you can read more articles 

How to start a bonsai business?
3. How much capital does a mini bonsai business require? 
Compared to other industries, bonsai business will require less capital. You can fully utilize your living space to grow and take care of yourself, creating your own supply. For those of you who do not have much experience, you can open an online bonsai shop.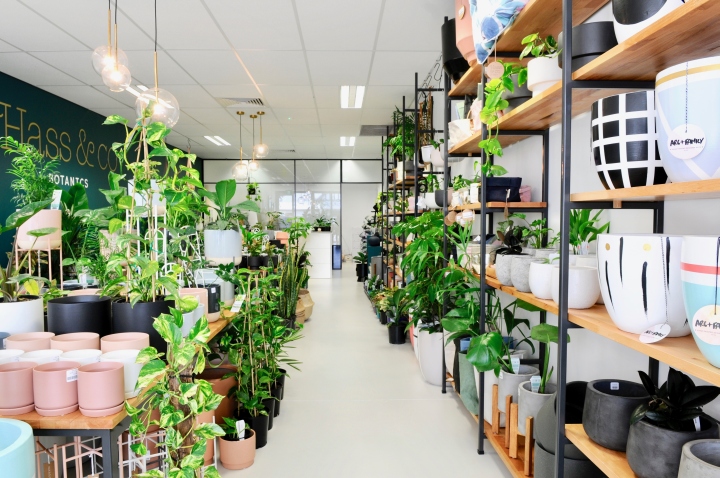 3.1. How much capital does it take to open a mini bonsai shop? 
Determining to open a store, you will need about 20 – 50 million capital to cover fixed costs such as space rent within the first 3 – 6 months of business, import money, marketing money… If you are available store opening space, this expense is used to implement marketing strategies to attract customers.
Choose the location of the mini bonsai shop close to the school, the area is easy to access to potential customers. The store area does not need to be too big, about 20-30m2 is enough.
3.2. How much capital does it take to open a mini bonsai online shop?
This is a safe form of business for those who are new to business, with little capital. The cost of opening a booth on Facebook, e-commerce floor is completely free. Therefore, you only need capital to import goods, develop website, marketing … To open a mini bonsai online shop you need about 20-30 million. Because there is no offline store, you need to invest in taking photos and videos of real products to attract customers.
4. Mini bonsai supplies
4.1. Grow and sell mini bonsai by yourself
If you are someone who likes to plant and take care of plants, this is also a suitable source. Materials for making mini bonsai are available in the market at good prices. You buy glass pots, porcelain pots, small plants or seeds, decorative materials from large stores to grow and resell to customers.
Some of you have the creative ability to easily create unique mini bonsai pots, attract customers and sell at high prices. However, with this source of goods, you will have to invest more time and effort. Therefore, please refer to other sources of importing mini bonsai.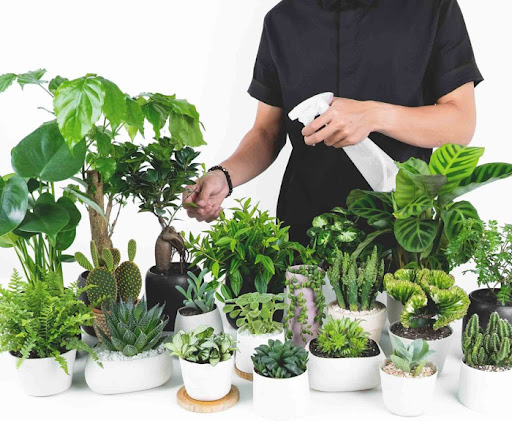 4.2. Import mini bonsai from nurseries
Going directly to the nurseries, you will have the opportunity to directly select plant samples, negotiate prices as well as learn more experience in taking care of mini bonsai.
Some nursery addresses to buy mini bonsai you can refer to such as Hanoi Agricultural Academy nursery, Da Lat nursery, Long An nursery, Binh Tan nursery Ho Chi Minh City, …
4.3. Import goods from mini bonsai markets
Refer to the bonsai market Hoang Hoa Tham, Hanoi (Buoi market) or bonsai market in Ha Dong, Hang market in Hai Phong, the area of ​​​​Truong Chinh street, Phan Van Tri street – Ho Chi Minh City … Because bought from agents, so the price will be higher but quality assurance and stable source of goods.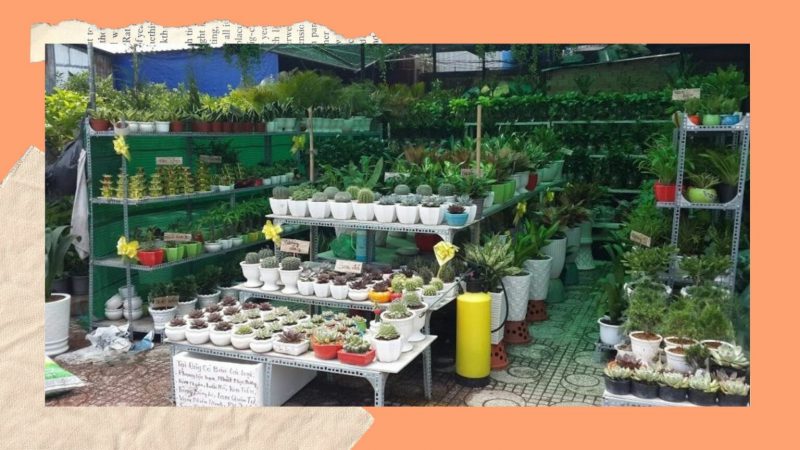 5. Successful mini bonsai business consulting
5.1. Choose the main product group and sell more accessories
You can see the best-selling mini ornamental plants today such as: Vanilla, succulent, cactus, fortune-telling, jade silver, etc. The plants with the meaning of prosperity and fortune are chosen by many people. In addition, you can sell more stones, pebbles, glass vases … for groups of customers who want to decorate their own mini desktop plants.
In addition, you can choose fake mini bonsai (made of plastic, silk) to make a difference. The fake mini bonsai has the same color, bright style and variety as the real tree models. Customers often buy for gifts, decoration with advantages such as lightness, easy transport, no need to care.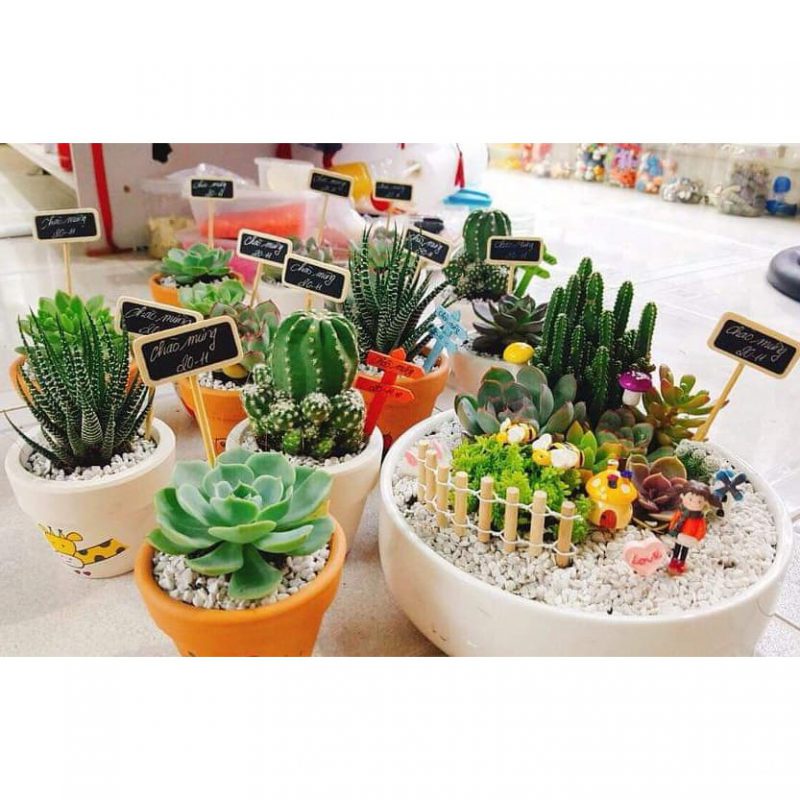 5.2. Choose the right form of mini bonsai business
Opening a store or just selling bonsai online has different sales methods. Those of you with little capital and experience should open an online shop on Facebook, Instagram… Those who open a mini bonsai shop also don't forget to expand and promote the store's image and products on online channels to bring a shopping experience. good for customers.
Under the impact of the Covid-19 epidemic, consumers' shopping habits have changed, shopping more online. Therefore, you can choose social networking channels, e-commerce floors or build a website to sell mini bonsai.
5.3. Invest in product images 
Beautiful images also help customers impress and make purchasing decisions faster. Therefore, you need to invest in promotional product images to attract customers. Refer to some standards for taking pictures of mini bonsai samples: beautiful, clear, composition, light, fresh colors to highlight the product.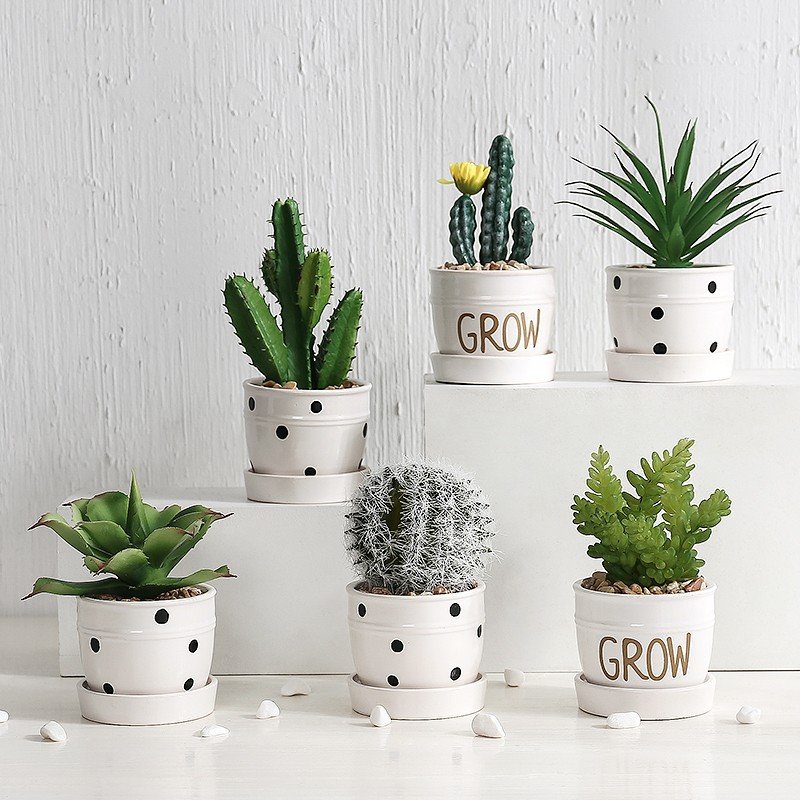 To stimulate the shopping needs of customers, each mini bonsai you can create a story with its own meaning and capture according to that concept. Especially with the feng shui and fortune mini bonsai groups, the market is very popular.
5.4. Learn more about mini bonsai care techniques
Each type of small ornamental plant has different characteristics and ways of care: for example, it needs a lot of light, is placed in the dark, the soil is moist or doesn't need frequent watering… You need to study the process of semi-caring for the plants. better, and at the same time advise customers so that mini bonsai are always green and growing well.
5.5. Management and customer care
Newly opened bonsai shop, how to attract new customers? You should have additional services such as feng shui tree advice, free delivery, fast delivery, gifts, coupons, etc.
Once you have a steady stream of patrons, don't forget to take care of them and keep them. Because the cost of finding new customers is 4 times higher than the cost of taking care of old customers. Through forms such as:
Send congratulatory messages on holidays, Tet, birthdays

Send a message to give a voucher or a notification of a new product arrival

Using the system to accumulate points, accumulate points,  

smart electronic vouchers

..
6. Risks when trading mini bonsai
Besides the potential to bring great revenue, the mini bonsai business also faces some risks such as small trees that are easy to die. The cause may be due to improper care or small roots do not develop.
So when planting in pots, special attention is needed, at first, you can use root stimulants to make sure the plants get used to the new soil environment. In addition, if you are just starting a business, you should spend time learning about the characteristics of each plant to have a more suitable care plan.
7. Refer to some beautiful mini bonsai
Here are some popular, easy-to-grow, easy-to-care, and feng shui mini bonsai plants that are chosen by many people to decorate their desks.
Succulent plants, cacti

Honeysuckle tree

Honeysuckle tree

Money tree

Ornamental tree

Tree of the future

Honeysuckle tree

Wealth tree

Lucky tree

Lucky tree

Red banyan tree

Tiger tongue tree

Anthurium tree

Peacock tail tree

Five-year-old tree

Carnation tree
8. Summary
Above are the mini bonsai business experiences for beginners. Hope you can make the best use of it. Good luck with your mini desktop bonsai business!