Opening a net shop  is a simple and highly profitable business. But unlike other commercial products, net shop owners must have certain specific knowledge, such as machine configuration, hot games, connected network systems, etc. That's not to mention the salon business. net can cost you a relatively large initial investment.
Continuing the series of articles on simple business fields, Malu would like to send you the experience of opening a net shop  that both saves costs and brings in huge revenue "thousands of people".
Before learning the tips for an  effective internet cafe business  , you need to be aware of the initial costs you need to spend:
1. Initial investment cost to open a net shop
You need to plan to prepare for the following investments, before starting a net shop business:
Cost of computers and related spare parts
A net shop is indispensable for a computer and related accessories (such as a mouse, keyboard, or headset).
According to the "real war" experience of the net shop owners, the investment cost for a low-end  case machine  (enough to play basic online games such as LOL, Raid, AOE, Fifa Online 3; there is a set of accessory screen in the low-cost segment) is about  16-18 million VND/machine .
For net rooms that choose a machine with a mid-range configuration  , which is a set with the same configuration as a low-profile machine, but with a more advanced screen and components, you have to spend about  20 million VND / machine.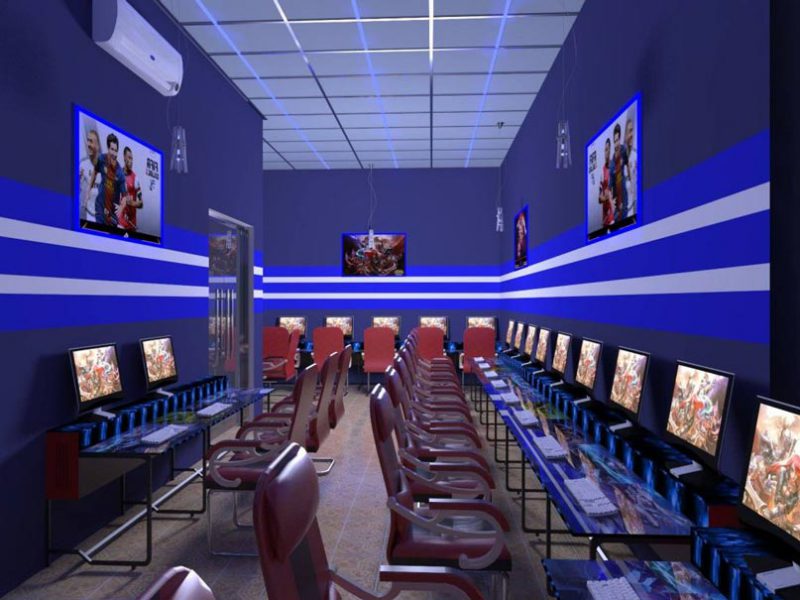 With a high-end configuration  , within a budget of about  25-30 million VND for each machine , your net shop can freely install games that require terrible graphics cards (for titles like Overwatch, PUBG, etc.) ). This configuration is more suitable for Cyber ​​Games-style net shop models.
If you plan to open a net shop with a scale of 10 – 20 machines, the total cost for the case and accessories may fall to about:
Low configuration:  

180 million – 300 million VND

Medium configuration:  

200 million – 400 million VND

High-end configuration:  

250 million – 500 million VND
Expenses for system administration and Internet connection
With any net shop,  system administration software  is necessary to manage guest playing time, manage the number of empty computers and regulate the number of guests entering and leaving the shop.
Currently, there are quite a few net room management systems with different features, suitable for the unique needs of the shop owner. Here are some of the most popular management software, with service fees:
1. Gcafe software
Gcafe is the most popular web server management software available today. The advantage of Gcafe is that it uses a simple Windows Server platform for administration. The game server administration part is compatible and supports all popular titles in recent times, such as LOL, Fifa Online 3, etc.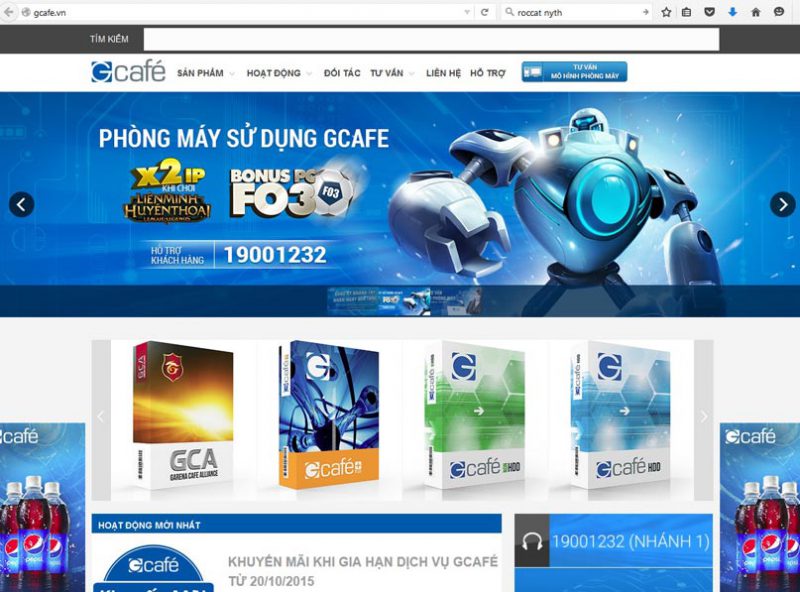 On the downside, machines using the Gcafe management system often face many difficulties in installing new games on the machine. This leads to the fact that if customers want to install a new title to play, they will need the help of a technician (or net shop owner).
Regarding the cost, Gcafe charges a service fee of 7,000 VND/month for each workstation  . Server configuration reference is  20.5 million .
2. VNG's CSM software
CSM is a web server management software developed and distributed by VNG itself.
The advantage of this software is that it supports servers using Linux and Ubuntu operating systems. This helps the server to stay safe from problems related to viruses or network attacks. CSM software is free to install, convenient to use, and comes with CSM billing software system, CSM Click game auto-update software, etc.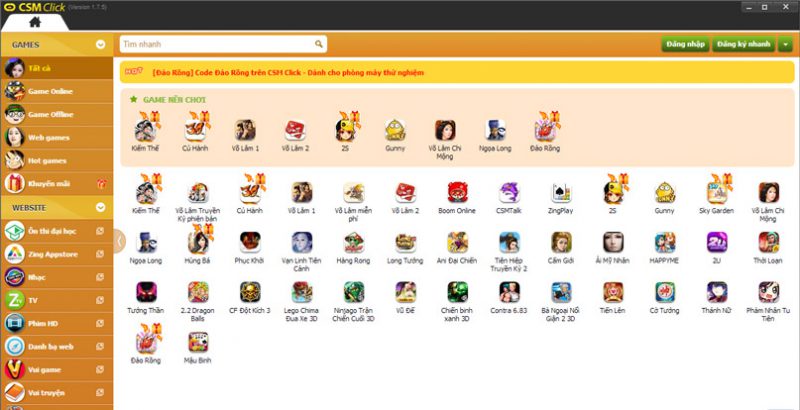 The disadvantage of CSM is that it contains many ads, does not regularly update new games, so it has not been chosen by many game owners.
The reference server price for CSM software is  VND 13.5 million
3. ISM software
ISM is a system administration software with a reference server price of  20 million dong . In addition to the cost for the server, the software also collects a license fee for the system of about 2 million VND/year.
The advantage of this software is the ability to automatically update the game from the central server to the net shop server, ensuring that customers play games without interruption. The software system has high security, so users do not have to worry about problems with viruses or network attacks.
The disadvantage of this software is that it requires a highly configurable server and requires a high service fee. The ISM system is mainly concentrated in the North, not providing services to the whole country.
4. NXD . software
This is server management software produced by NetzoneSoft. The advantage of NXD is that there are many redundant server systems, using Linux operating system, high versatility (suitable for net shops with many different configurations).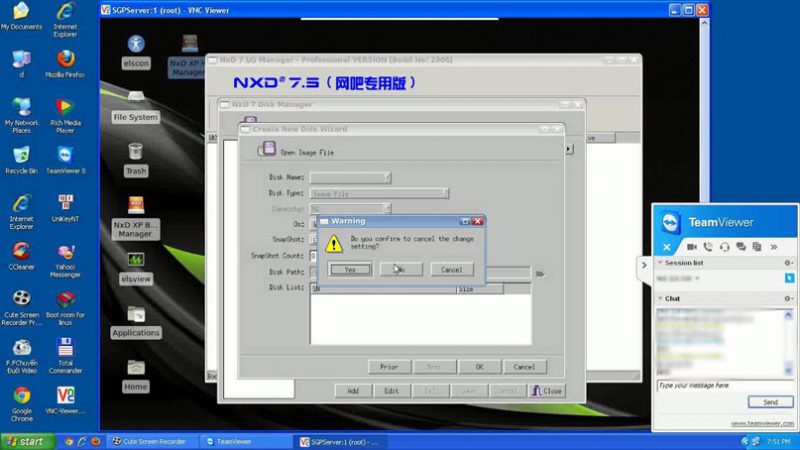 The downside of NXD is that there is no billing software, no automatic game update software.
The recommended server price is  17 million VND.
Regarding  the cost of installing the Internet , the owner of the net shop will have to invest in a modern system, LAN wire, and switch in the   initial cost of 3 – 5 million VND .
In summary, the total cost of the shop owner to invest in the server management system and the cost of installing the Internet will be about  20-25 million VND .
Personnel costs
The cost for the staff of the net shop is quite simple, you just need to hire 1-2 people to look after the shop after it opens.
On average, the cost for a web shop keeper will range from  3 million VND/person/month.
Other types of expenses
To open a net shop, you also have to spend a decent amount of money for activities such as:
Buy tables and chairs for guests to sit and play the net.

Equipped with air-conditioners and fans for the rooms.

Expenses for refurbishment and store layout.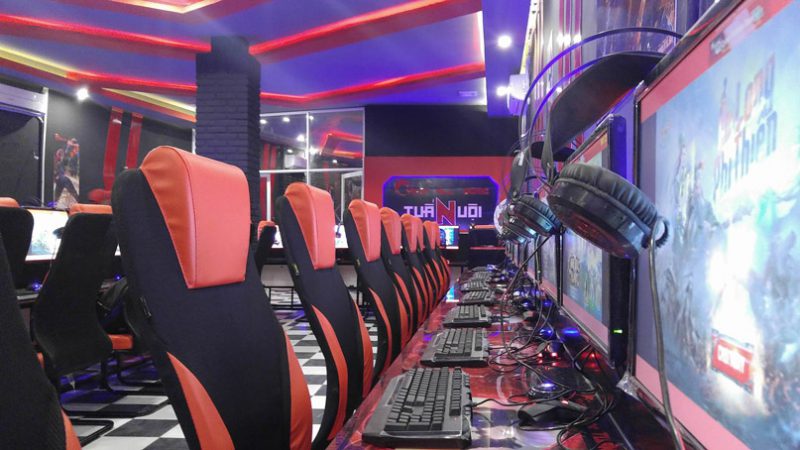 According to the experience of previous net shop owners, the total cost for the above activities can range from  10 to 20 million VND  for the initial investment.
Summary of expenses
To summarize, to open a net shop, you must prepare yourself the total initial investment costs as follows:
Popular net shop:  

270 million VND.

Mid-range net shop:  

330 million VND.

High-end net shop:  

400 million VND.
You can refer to more  effective ways to manage business expenses  to use the budget in an economical and smart way.
2. Tips for opening a successful internet shop
Here are some experiences you need to pay attention to to open a net shop business in the future.
Wide choice of business premises
Customers when choosing a net shop for entertainment often want to find themselves a spacious, cool and comfortable space. The area for a room of 10 machines must also be in the range of  15-20 m2 . The larger number of machines goes hand in hand with the larger area.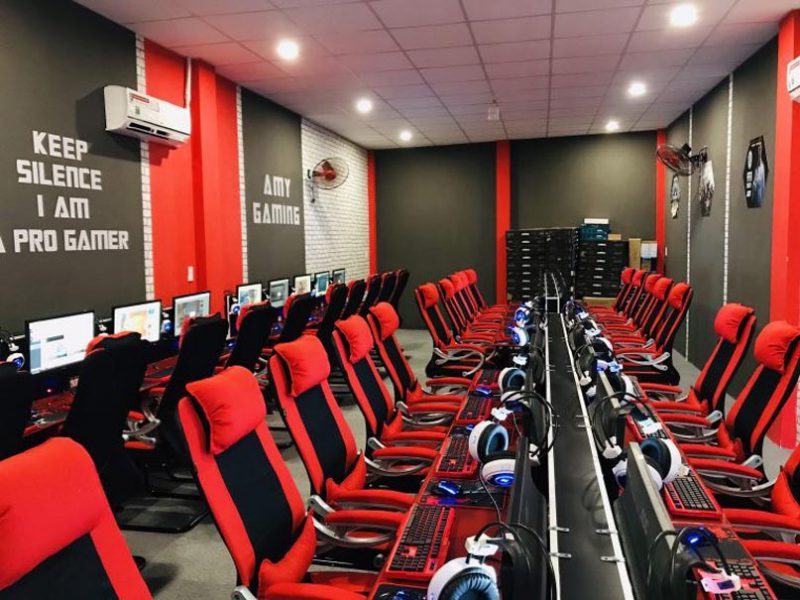 In particular, when choosing a business premises, you must also take into account the clear division between rooms for smoking and non-smoking rooms. The experience of being in a closed room with dozens of people smoking around is not pleasant for any customer.
The rental price for a net shop can range from  3 to 10 million/month  (depending on the rental location). It is possible that the landlord will ask you to pay a quarter (or every 6 months), so you need to prepare in advance.
To determine the right premises for your business model, you need to make a   specific, scientific and clear business plan .
Regularly update new games
Playing a game forever will definitely make customers feel bored. And the updating trend of this entertainment industry is continuous. Today, LOL and PUBG may be popular, but in a few months, times will change.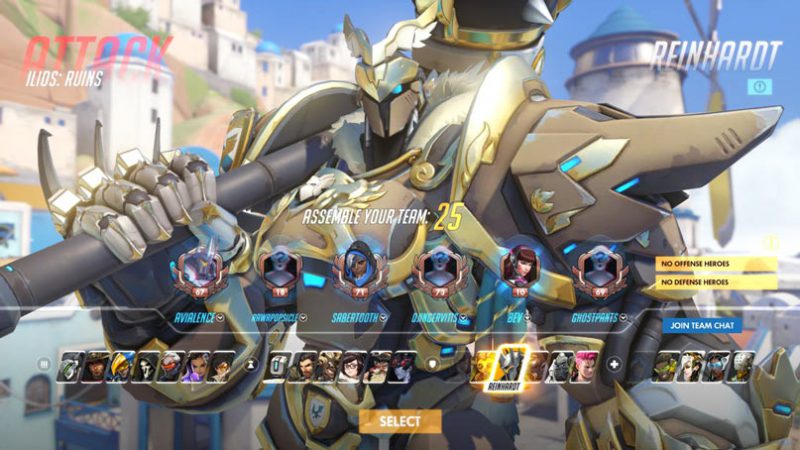 More than anyone, game owners must regularly update themselves with new trends. Which game is hot, top, you must be the first to know and update.
Interested in legal issues
Opening a net shop is a particular type of business. There are many legal requirements associated with it, such as whether the business location must be located  more than 200 meters from the school , or the service is only provided between  8 am and no later than 10 pm .
The issue of electrical systems and fire prevention is also very important. Ensuring this factor, both helps your net shop easily be approved by the authorities for business, and ensures the safety of customers entering and playing at the shop.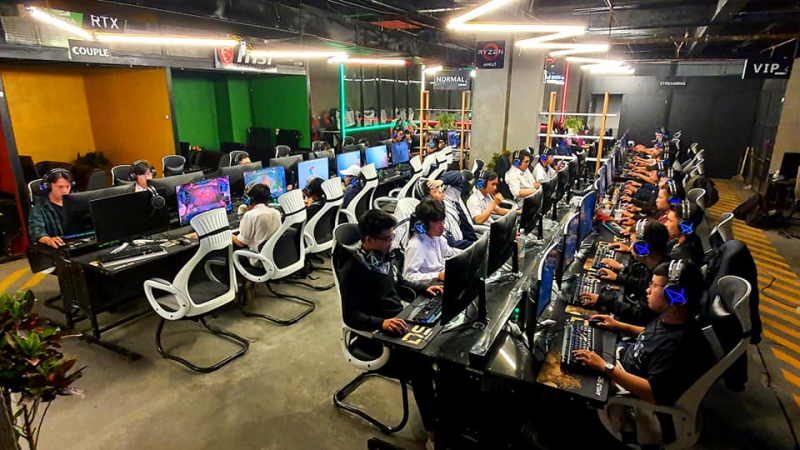 In addition, you should also register business activities for your net shop, to be protected by law. There are two types of businesses suitable for public Internet business:
Individual business households

 : Suitable for small and medium sized net shops. The registration process is simple and convenient.

Co., Ltd:

  Suitable for large network of net shops, with potential to expand the scale of operation. The procedure is more complicated, requires more paperwork and registration books.
Continuously refurbishing machinery and components
New game titles are born not only to give players new experiences, but also require game shops to update their computer configurations and components continuously to meet them.
This requires game shop owners to have certain knowledge related to computer hardware, as well as with additional components. In this field, "stooping in place" is equivalent to standing and watching business activities go backwards.
3. The risks of doing business in public Internet services
There is no business without risk. The public Internet service business, too, also contains unexpected uncertainties. What are the risk factors when opening a net shop? Let's find out with Malu the following reasons:
High rate of depreciation of fixed assets
The fixed assets of a typical net shop are computer sets, components, tables and gaming chairs. With having to receive hundreds of guests a day, you can't ask them to keep your furniture intact as new.
Compared to other service businesses, the public Internet service business serves as the industry with the highest rate of depreciation of fixed assets. With the initial cost also being large, and the rate of wear and tear is high, this is definitely the biggest risk that game store owners face.
Competitive market, many competitors
The Internet service business market currently has too many different competitors. Capital does not require a shimmering business front, just a large space is enough for an ordinary grocery store to be refurbished into a popular net shop.
In addition, people's income is increasing day by day so they can afford to buy themselves a laptop, a large case machine. The trend of "mobile device" is also what makes young customers no longer choose the net shop as their daily entertainment destination.
Complex business environment
A game shop also has to receive at least a dozen customers a day. This clientele is from all walks of life, from philanthropic philanthropy, to not-so-decent.
Managing this object is quite a difficult problem for net shop owners. Especially when they don't have the resources to monitor the entire customer during the service period.
4. Risk management when opening an internet cafe business
To reduce the possible risks, net shop owners can implement some of the following suggested methods:
Provide accompanying services for gaming customers

 . Often during the game, customers may be hungry, or thirsty. Some people have the need to recharge the game to buy things. Providing the above attached services can be a way to help net shop owners maximize profits for their stores.

Invest in good equipment right from the start. 

Competition in the public Internet service provider is clear. To stand out from the crowd in your industry, you must deliver a quality customer experience.

Strictly manage customers entering and exiting the store. 

 To limit unwanted risks from customers, you must know how to manage them. Placing surveillance cameras in the machine room 24/7, always having someone look after the shop during the opening time, refusing to provide services to customers who do not respect the rules of the net shop are some suggested solutions for management. client.

Implement advertising and communication campaigns. 

 Is your gaming system successful? You want to replicate your business model. Communication methods via Facebook, Google; or discounts, service fee promotions are effective methods of promoting your store.
Above are some "real combat" experiences that can help your public Internet service business model succeed in the future.
Find out more articles about business with Malu .